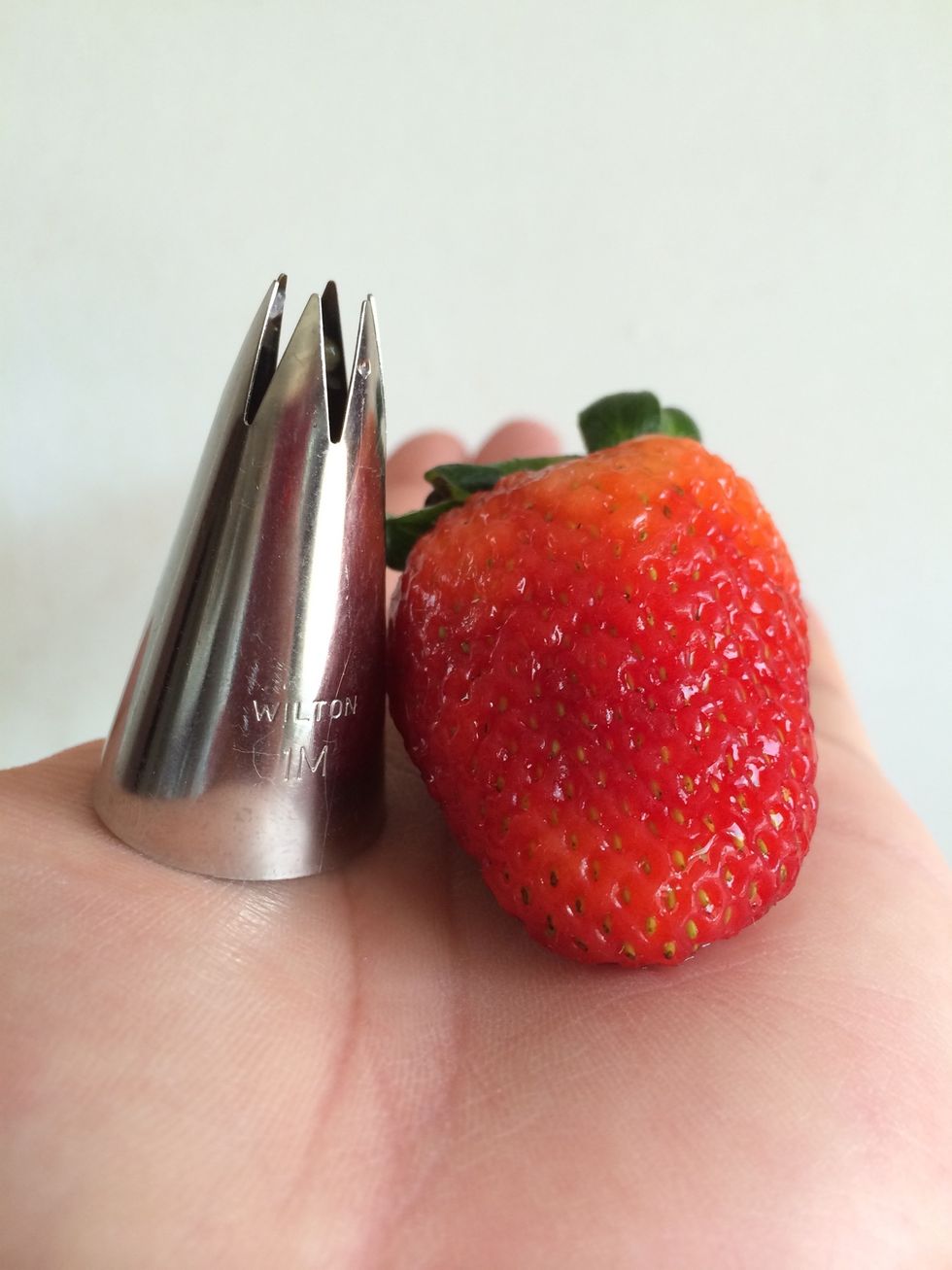 Gather your tools. Fresh strawberries and one cake decorating tip. I use a Milton #1M Star tip.
Wash the strawberries and gently pluck off the stem and leaves.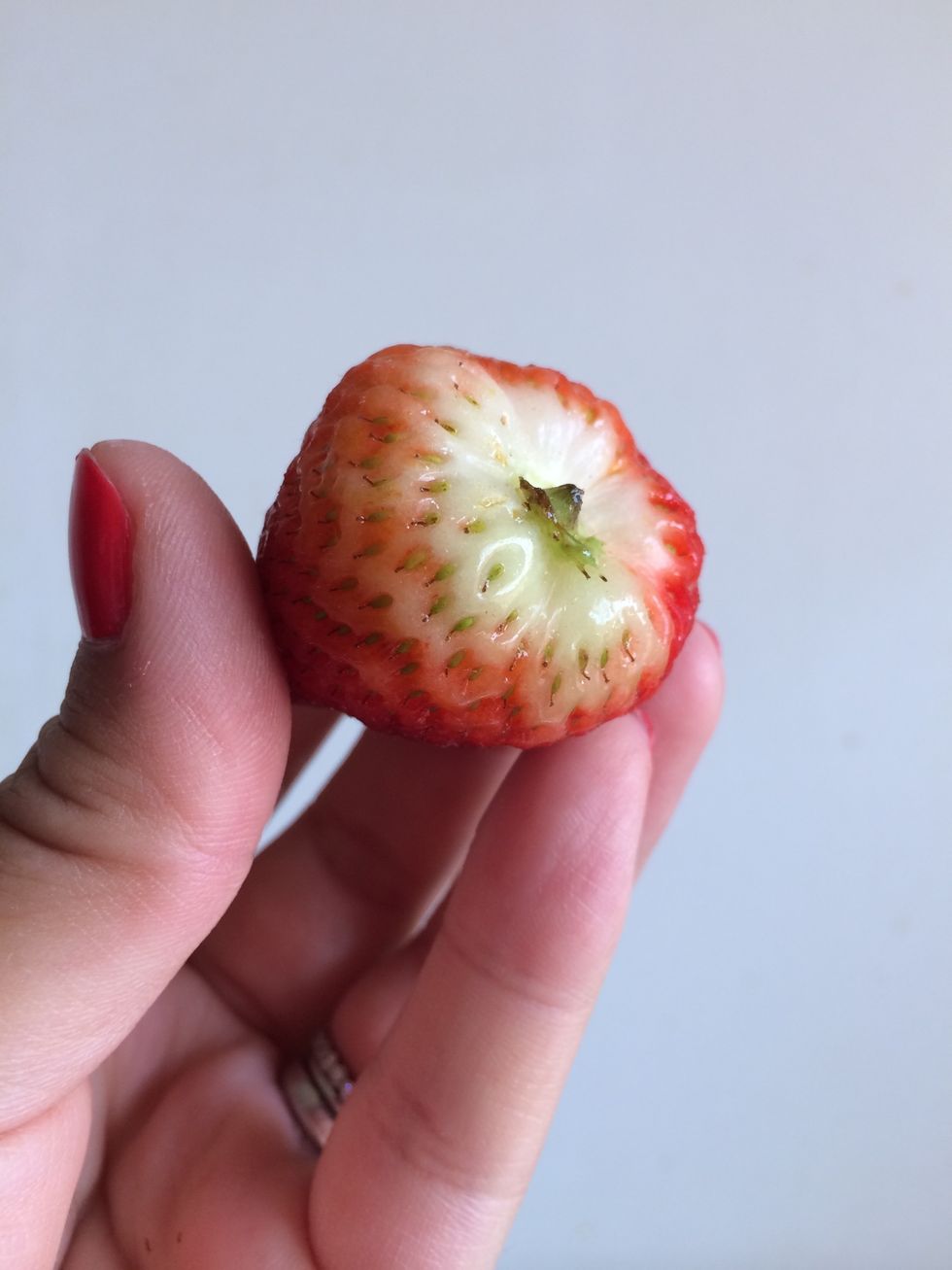 Like so...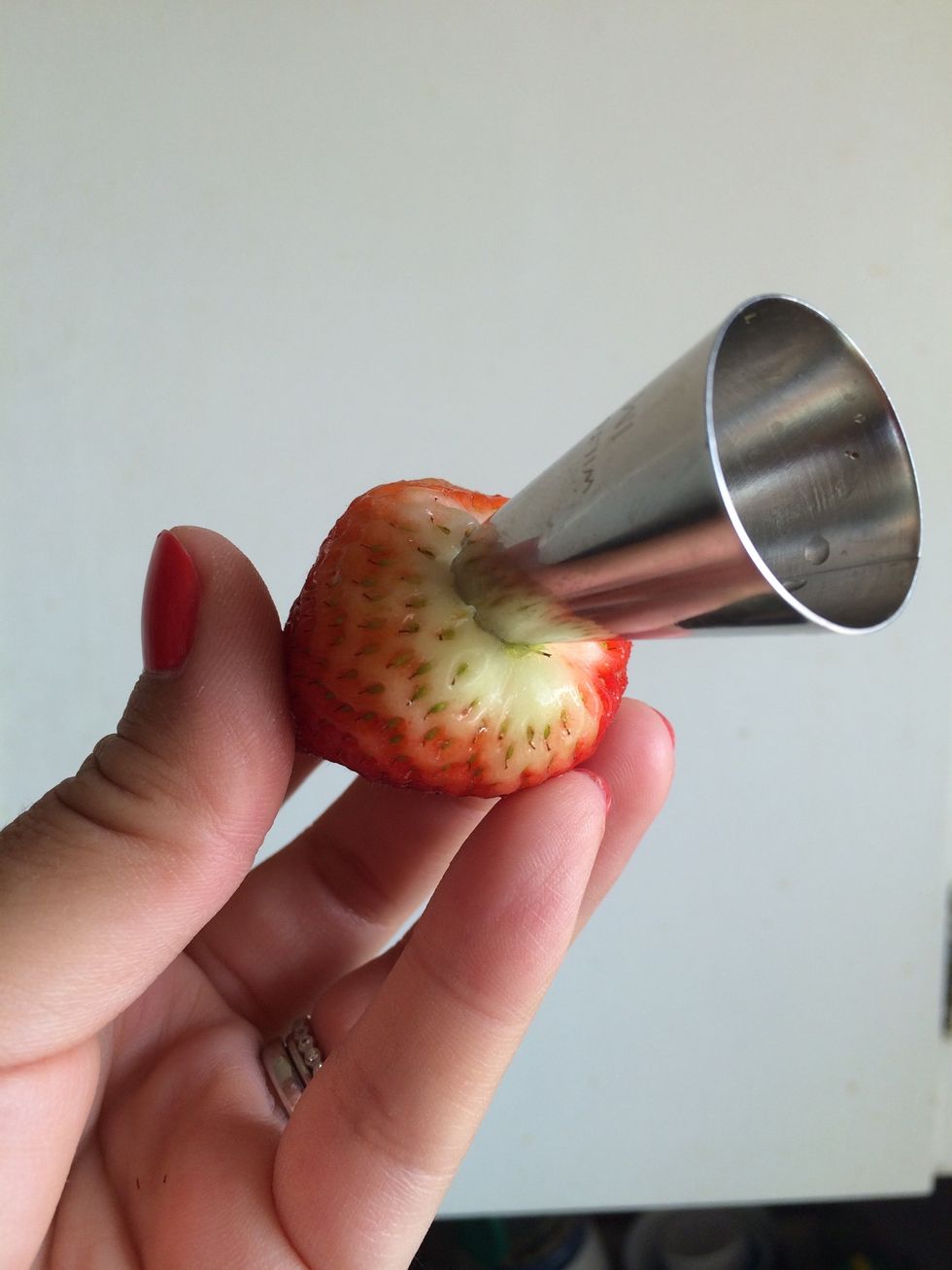 Insert the star tip encasing the green parts and twist at the same time, separating the hull from the strawberry.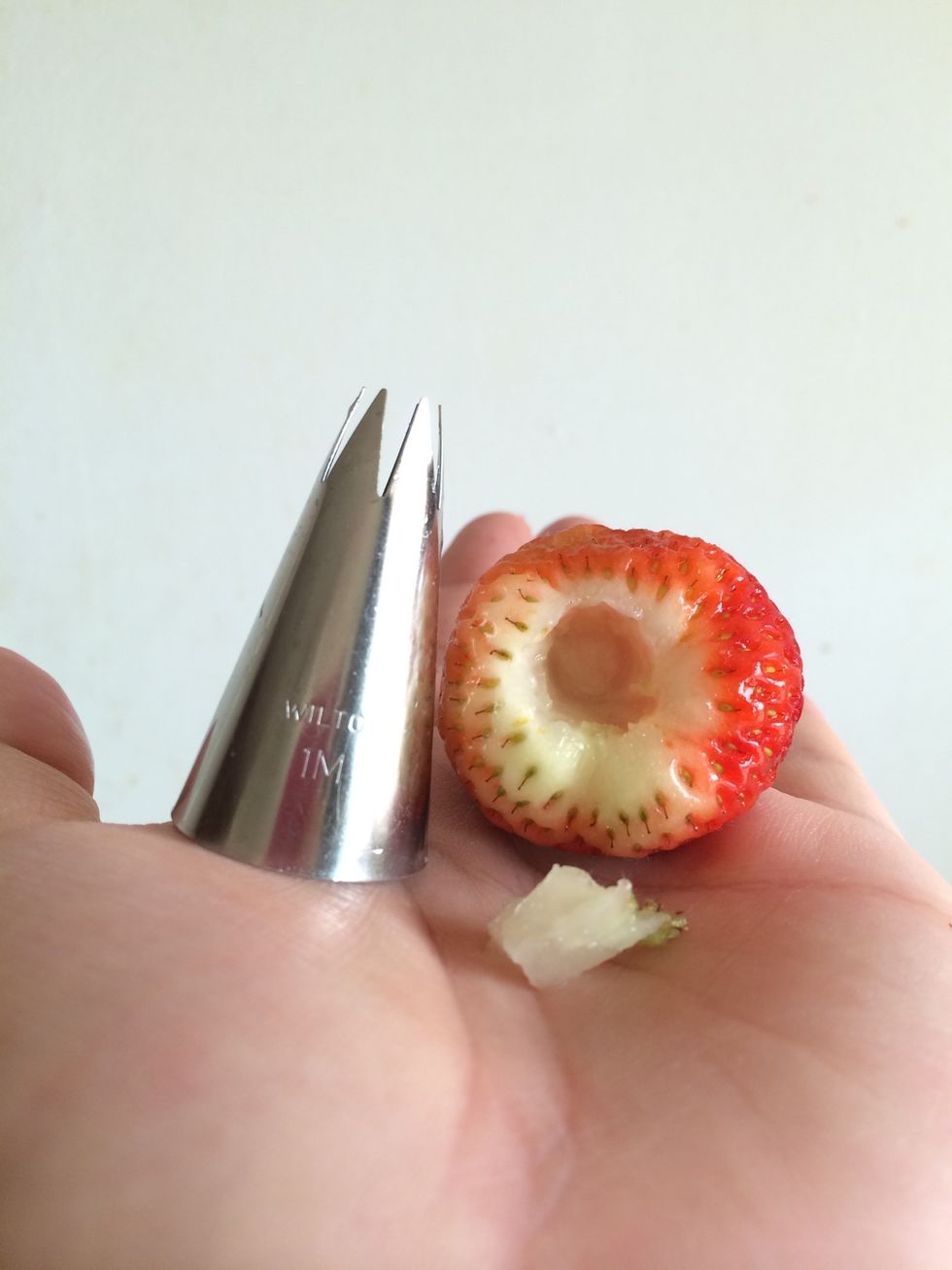 Pull out at an angle so the star tip catches and pulls the hull on the way out.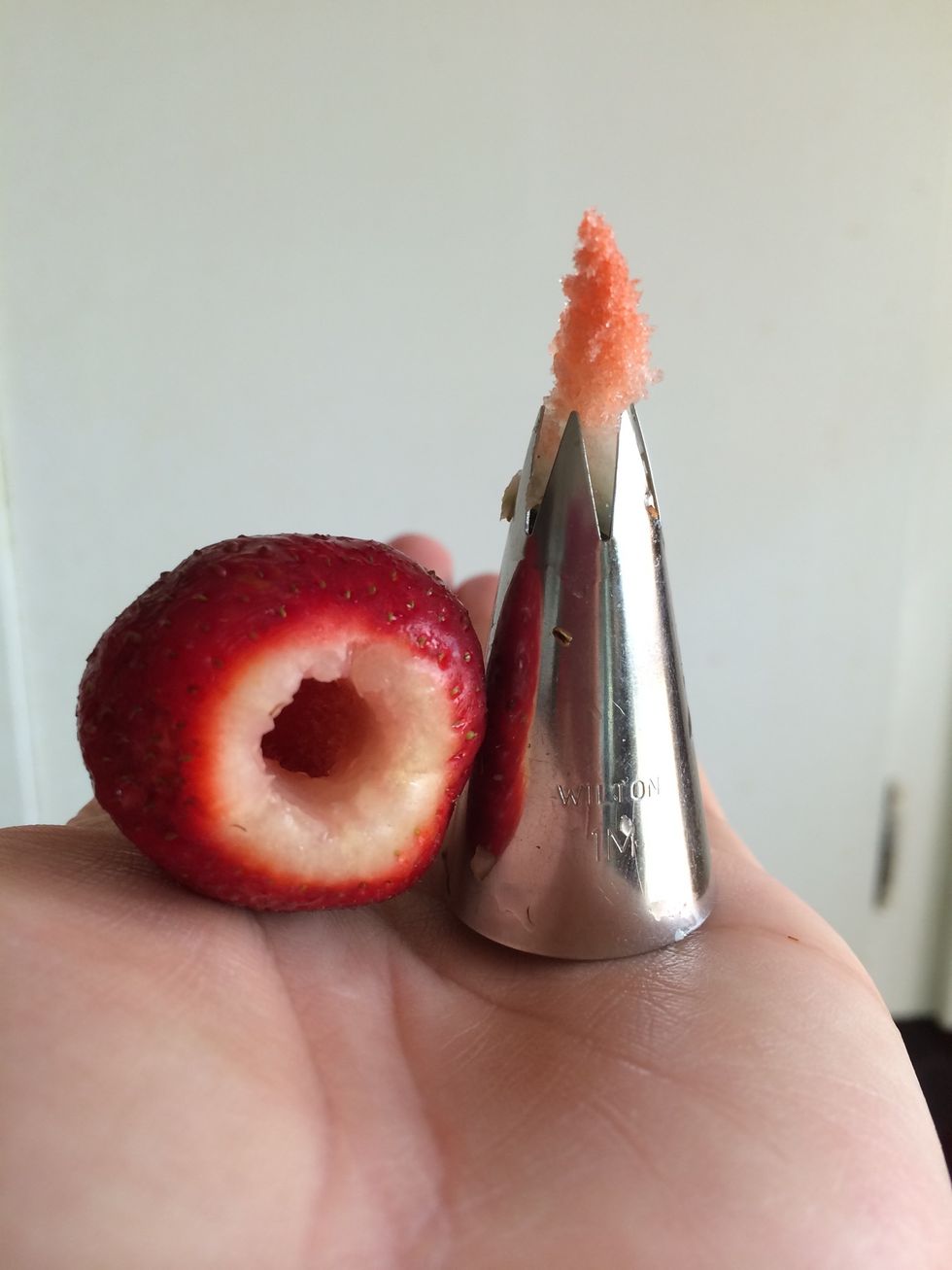 Not wasting any of the yummy strawberry flesh. And it's much more clean and presentable when using them to decorate your favorite desserts.
Strawberries
1.0 Cake decorating tip
Debby Plenert
Just a simple gal. SoMe fanatic. Aspirational/experimental chef. Always seeking crafty activities to do with my kids.