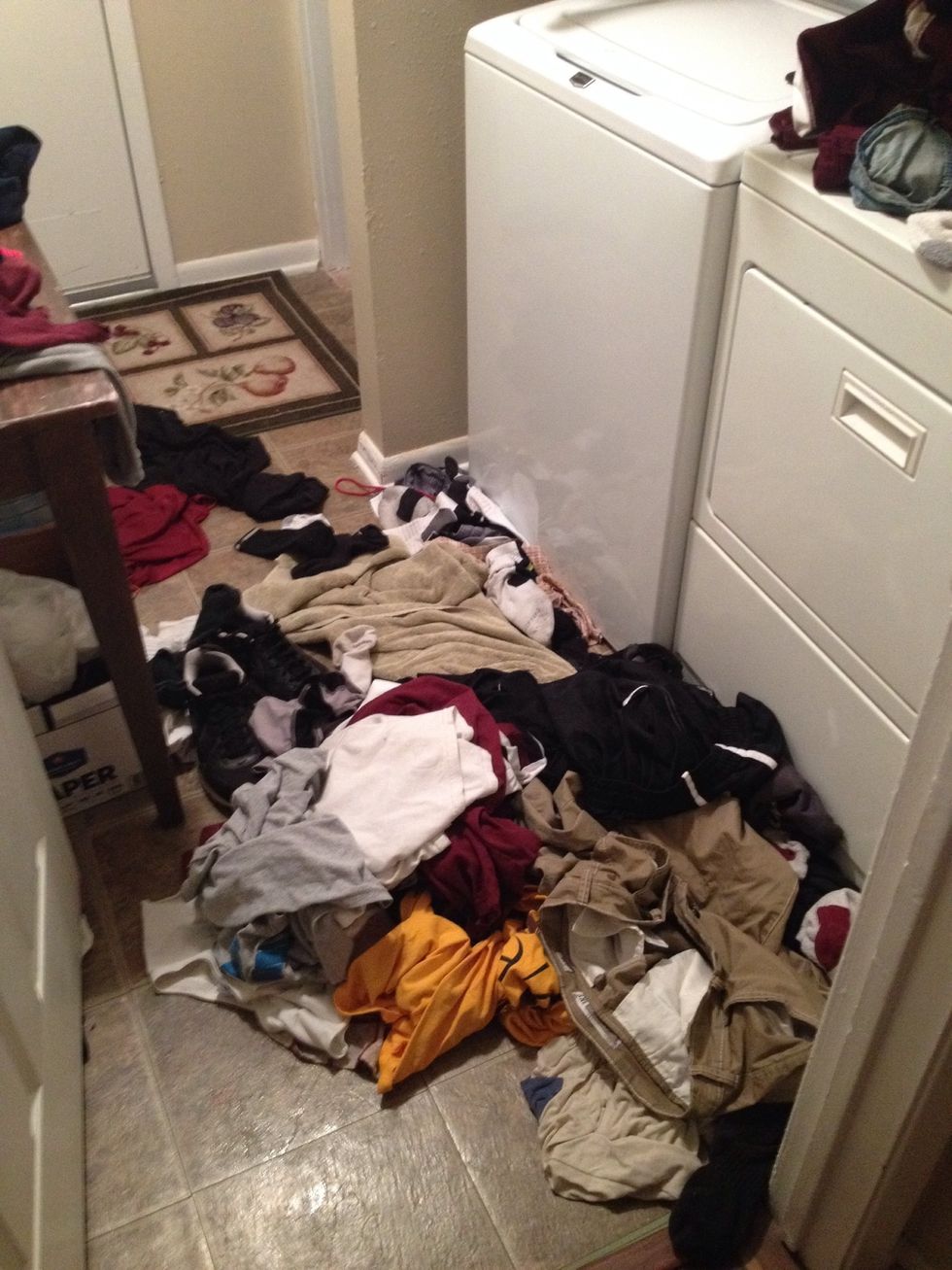 Gather up all dirty clothes around the house.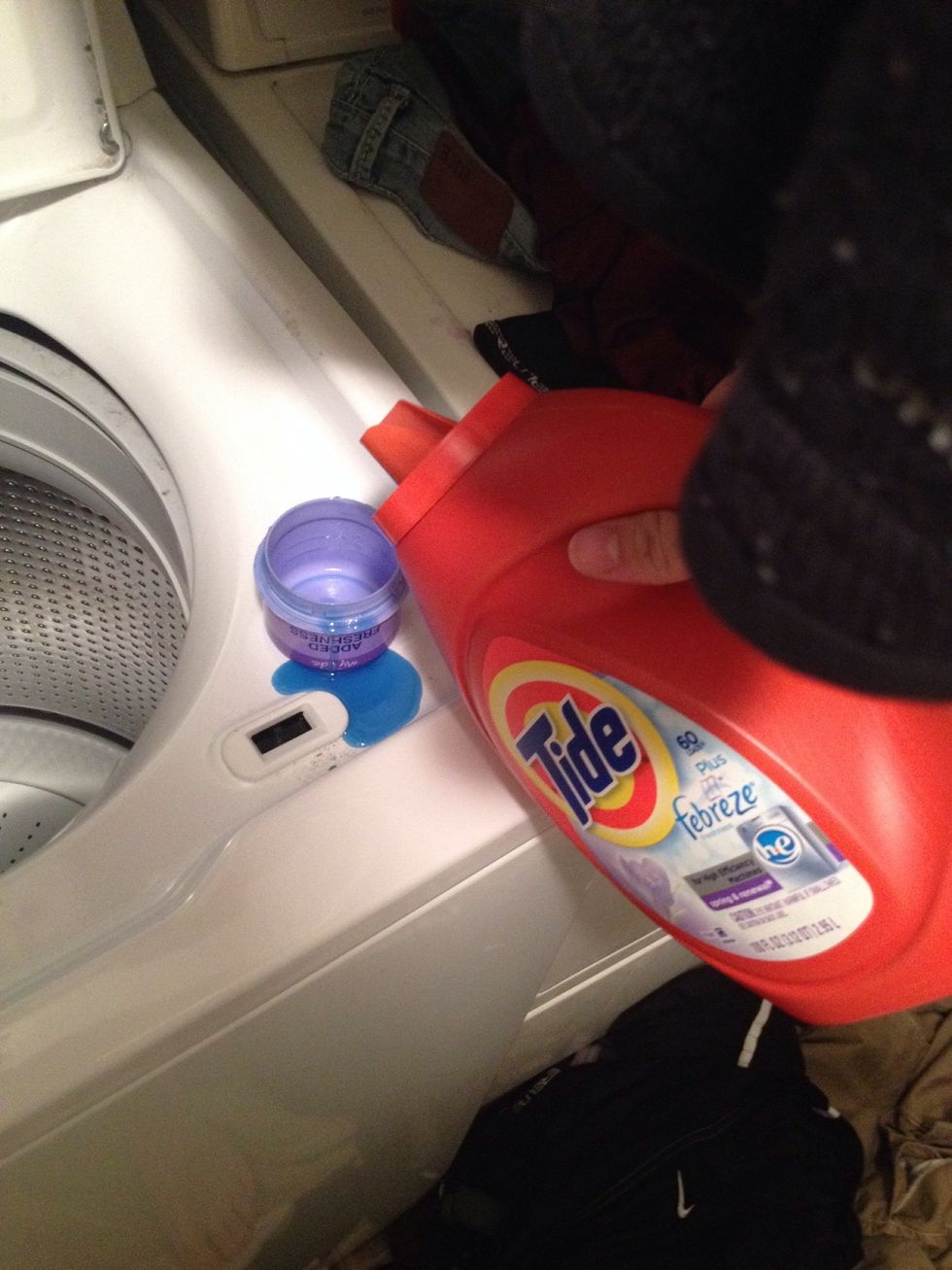 Grab laundry detergent, take off cap, fill the cap with detergent half way full.
Then open the dispenser, fill the dispenser with half a cup of detergent and close the dispenser.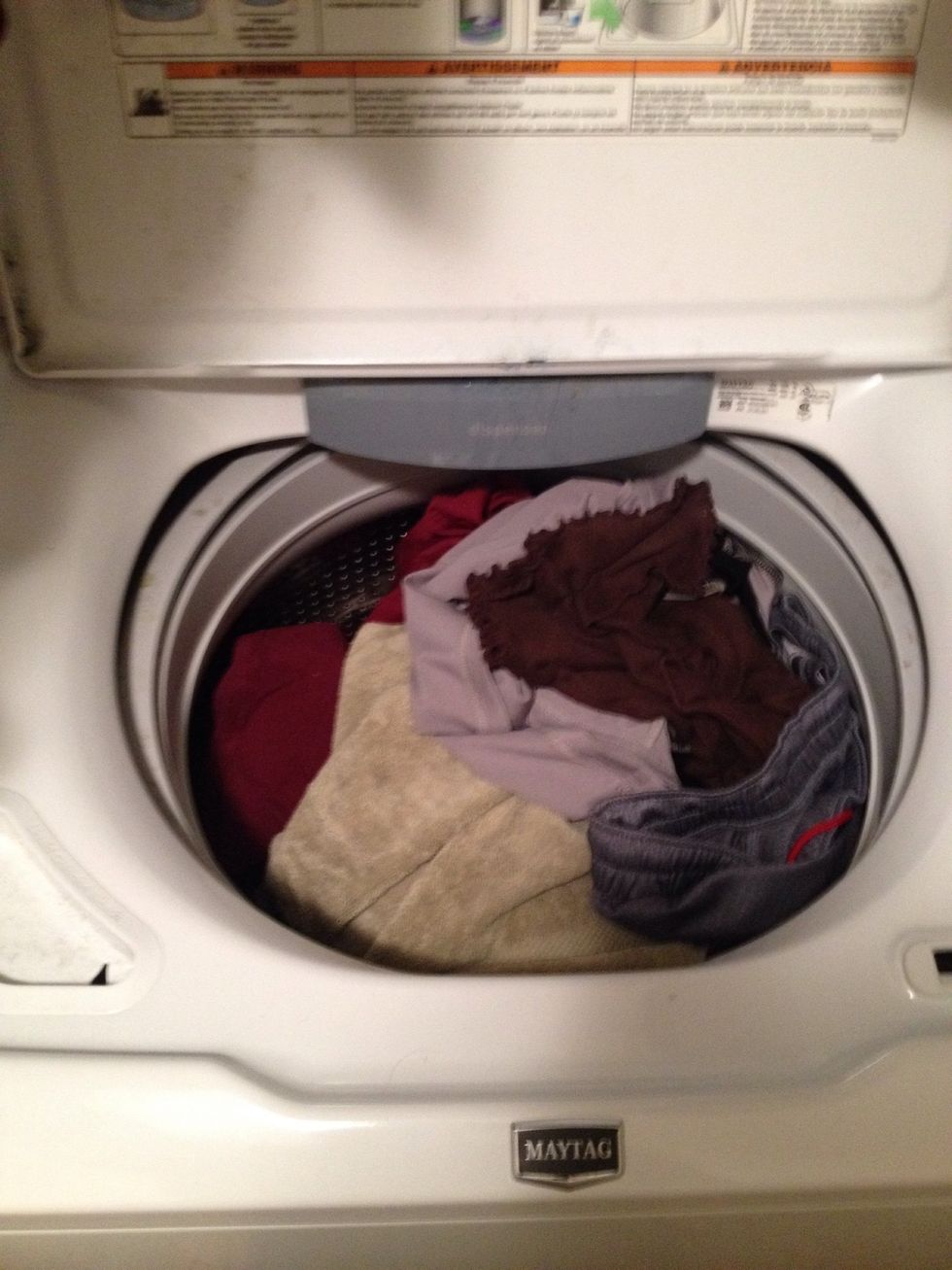 Put all dirty clothes in washing machine.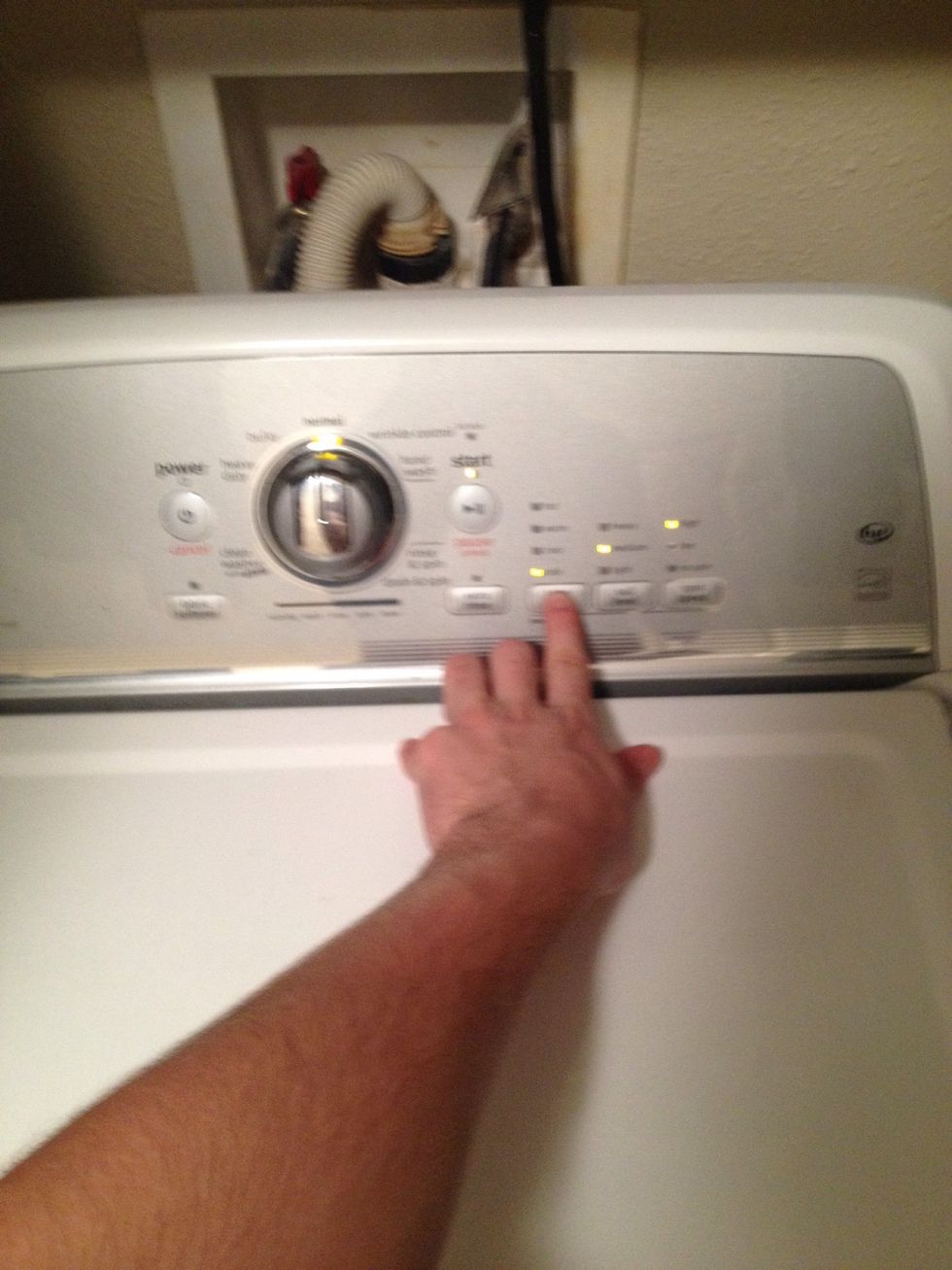 Adjust the nob to normal, adjust the temperature to cold and the load size to medium.
Press start and always make sure the lid is locked for safety.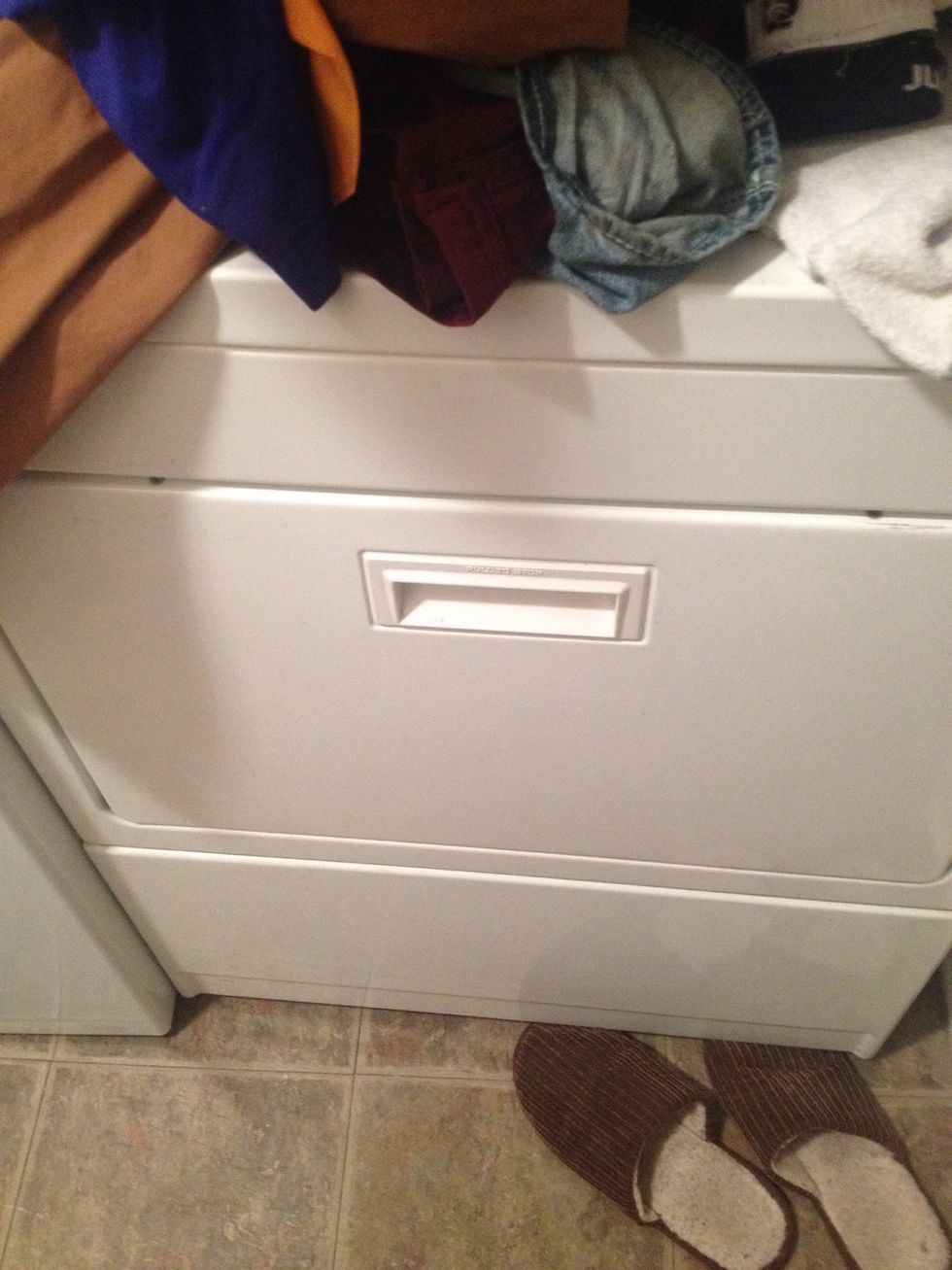 Once the wash cycle is complete load clothes in dryer and adjust the dryer time to 45 minutes.
Then hang up all the clothes once the dryer cycle is complete with the clothes hangers, then you're done:)
Dirty Clothes
Washing Machine
Laundry Detergent
Dryer
Clothes Hangers