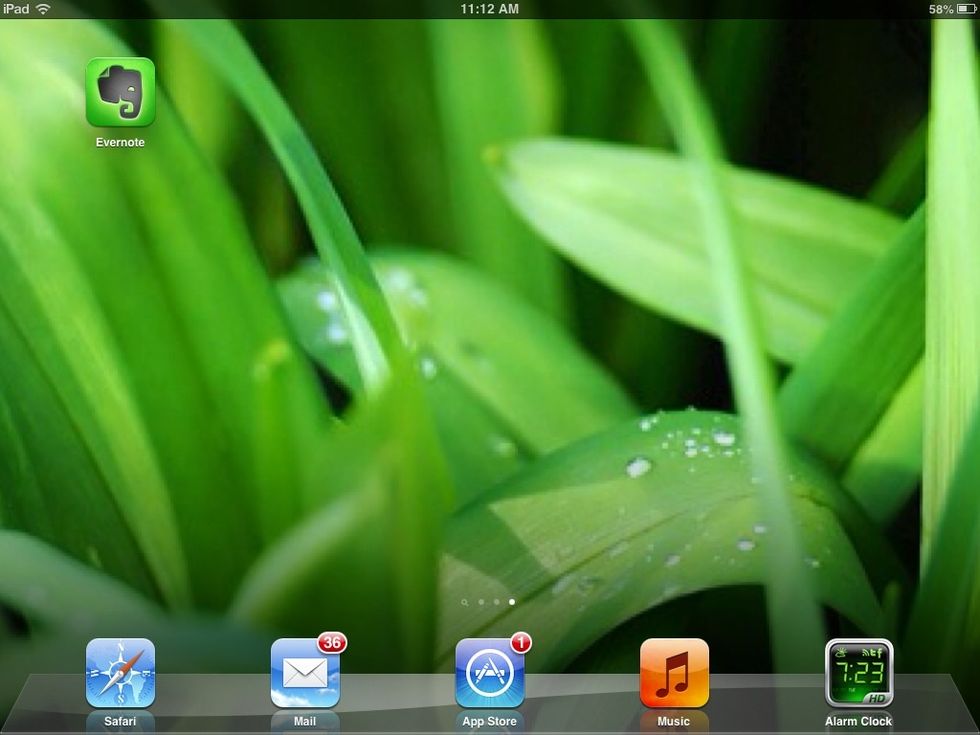 Tap evernote to get started.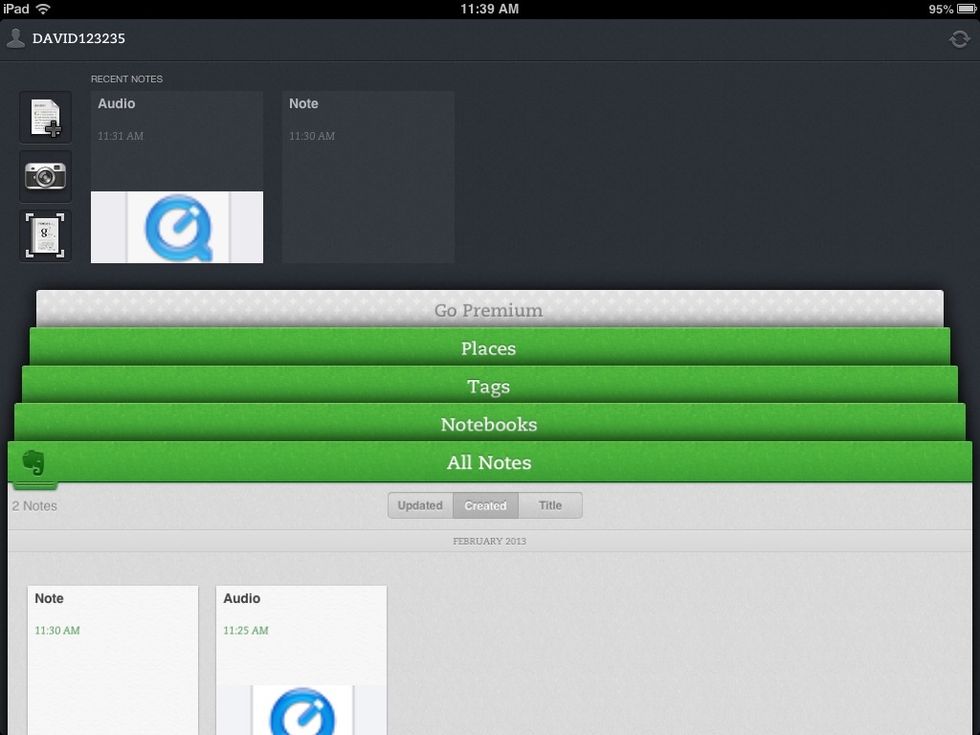 This is your home screen where everything is organised.
To create a note simply tap on the 'new note ' button in the middle to get started.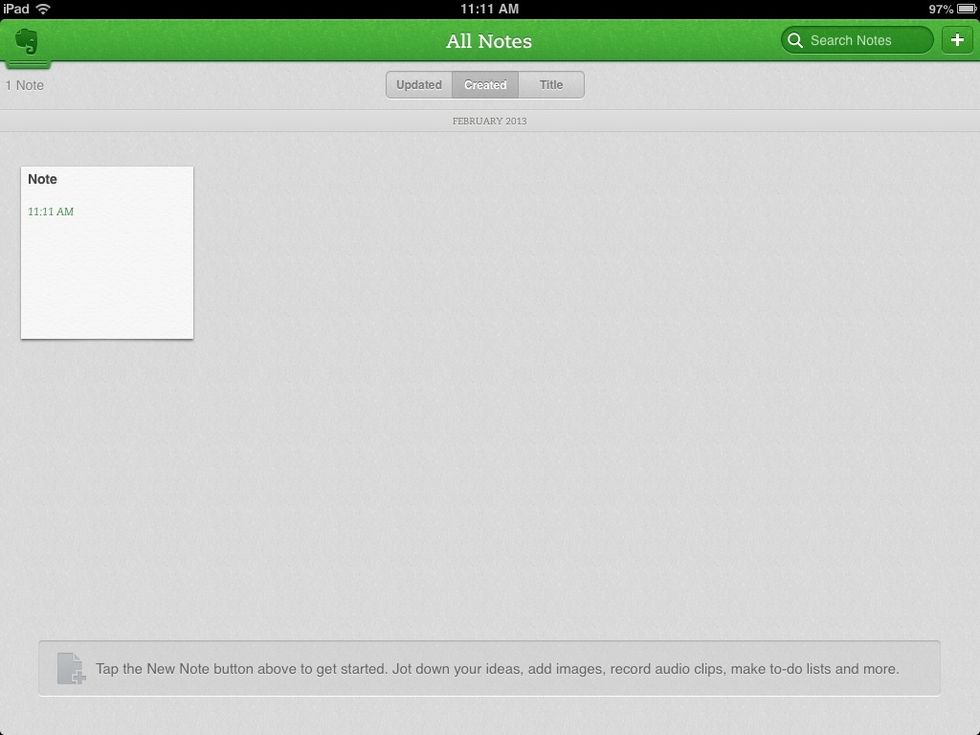 After selecting the 'create a note option' you should end up with a 'Note' icon on the page.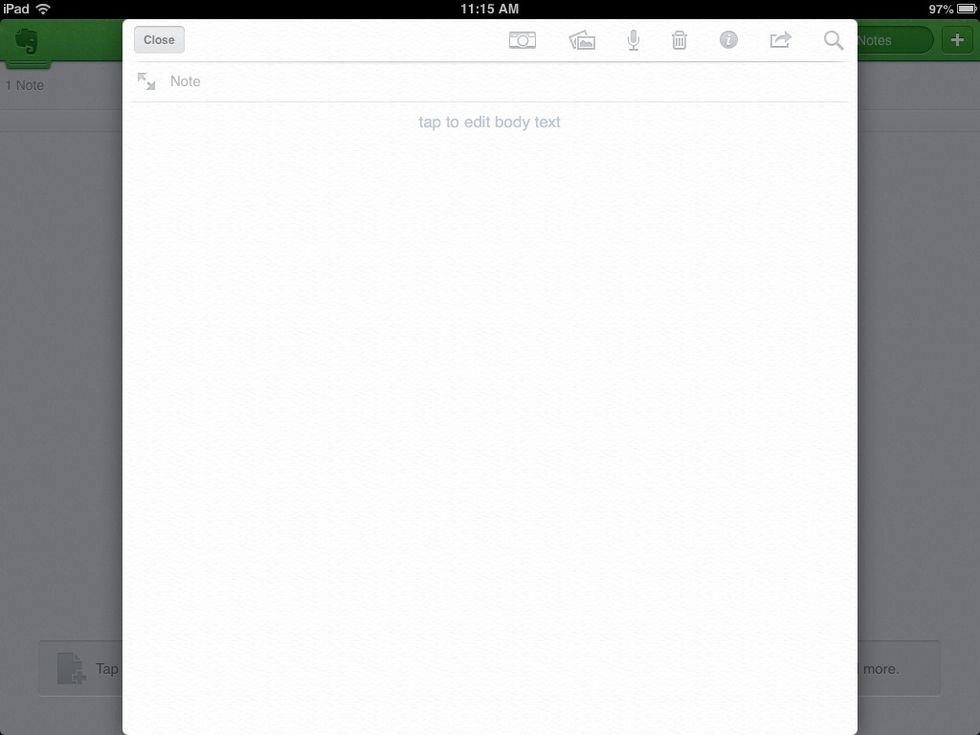 Tapping on the note will bring up a menu of options to use to edit the note.
Clicking on the page will bring up the keyboard which you can use to write notes with.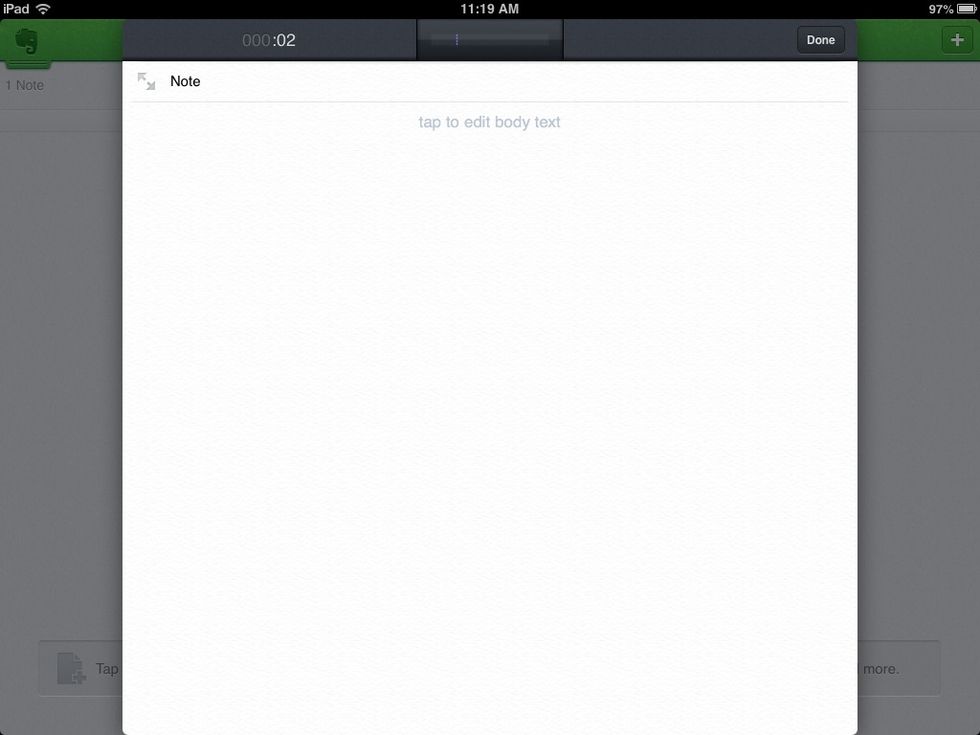 Clicking on the microphone icon will start a voice recording which can be stopped by clicking 'done'.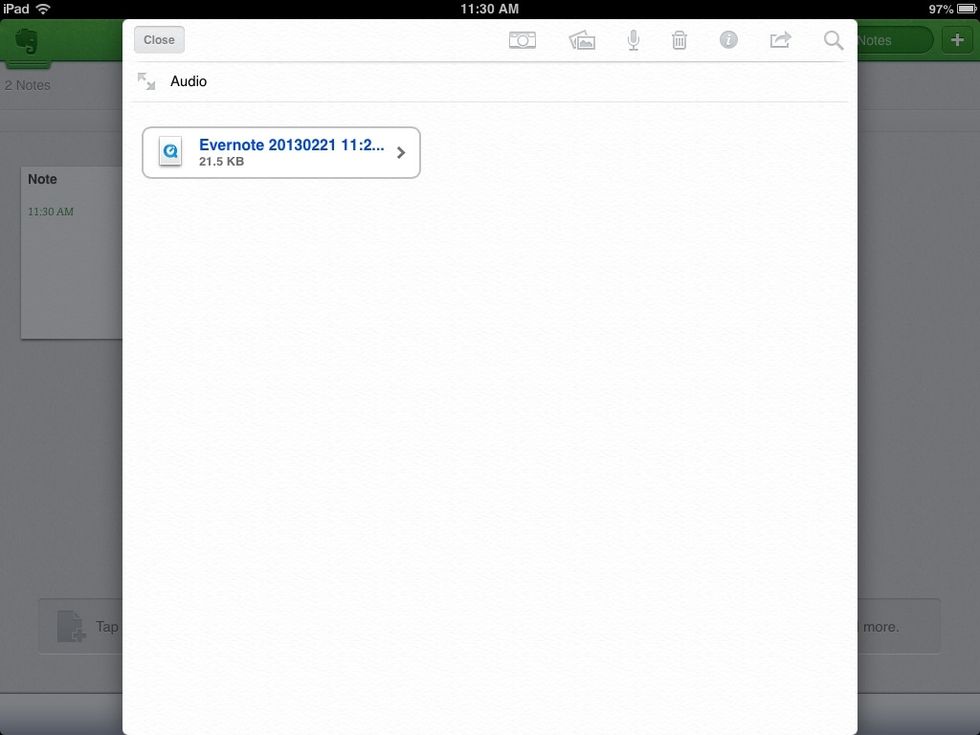 Every time audio is finished being recorded it will be instantly converted to an audio file which appears on the page.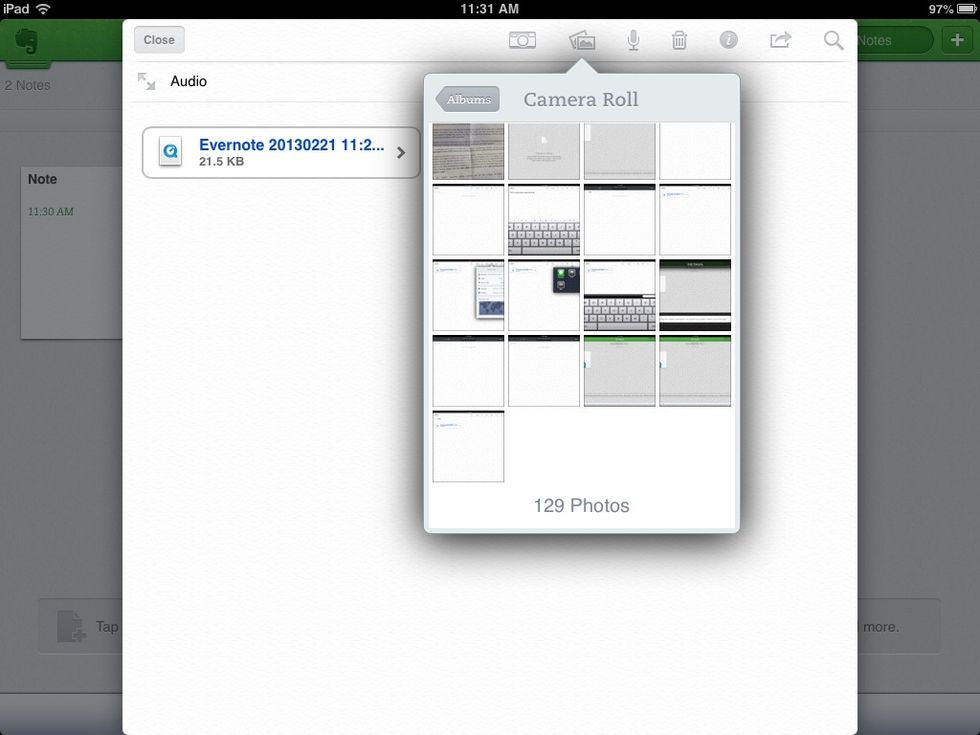 Tapping on the the photo icon will bring up recently taken pictures which can be added to the notepad simply by tapping on the desired image.
Tap the information icon for extra info on your current note, such as the date it was Created and where it was created.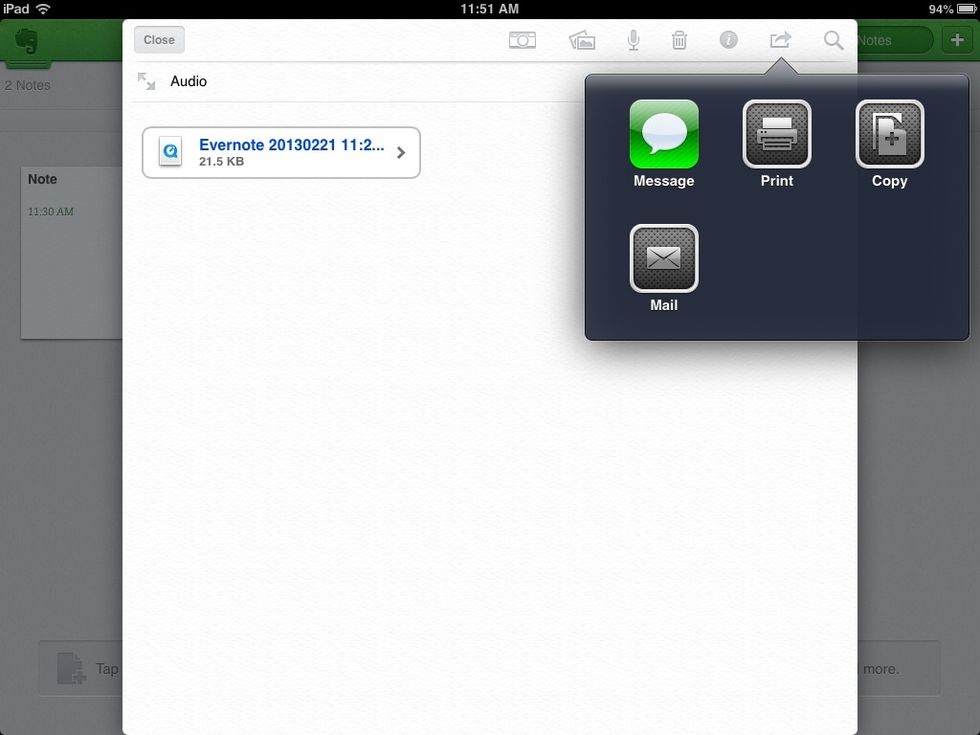 Tapping on the menu icon will bring up options to: print, copy mail or message your notes to someone.
Congratulations, you now know how to use Evernote for iPad!