Find a cutting board and knife.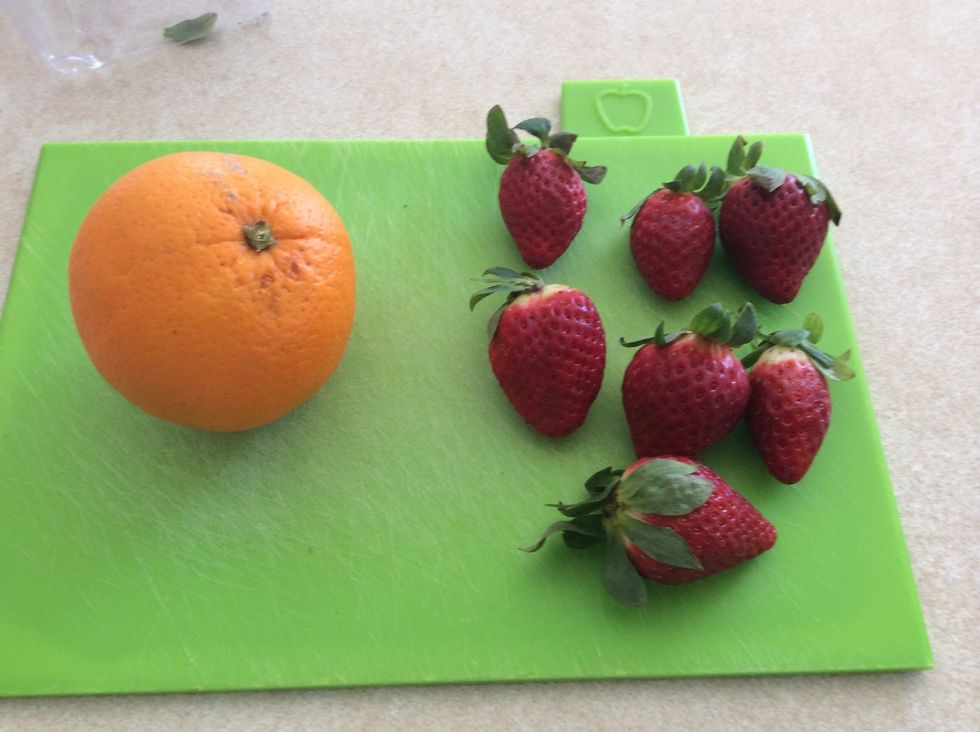 Get your fruit ready. Make sure you wash your fruit before you start cutting.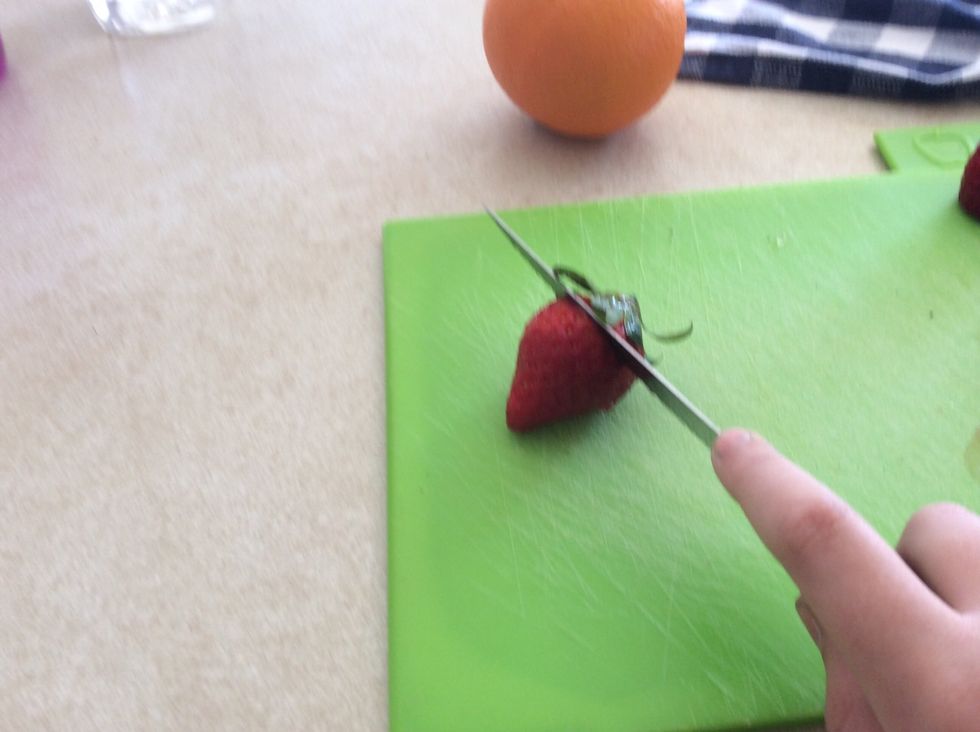 Start cutting your fruit into small pieces.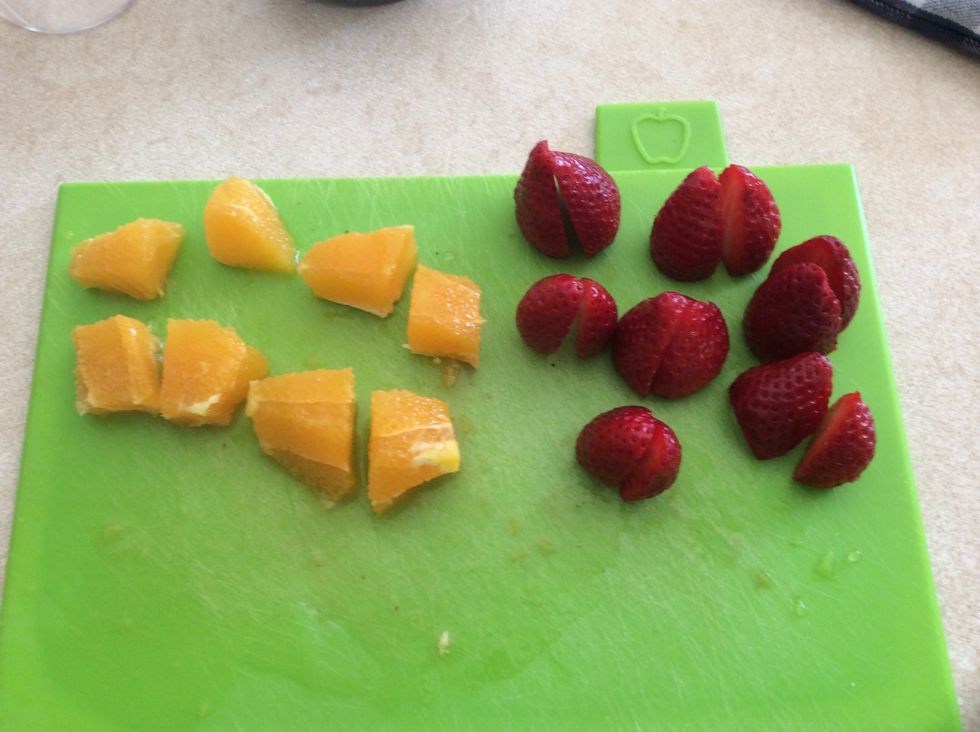 Like this.
Then put all of the fruit into your jug.
Make sure you don't put too much fruit in. Don't go past the max line.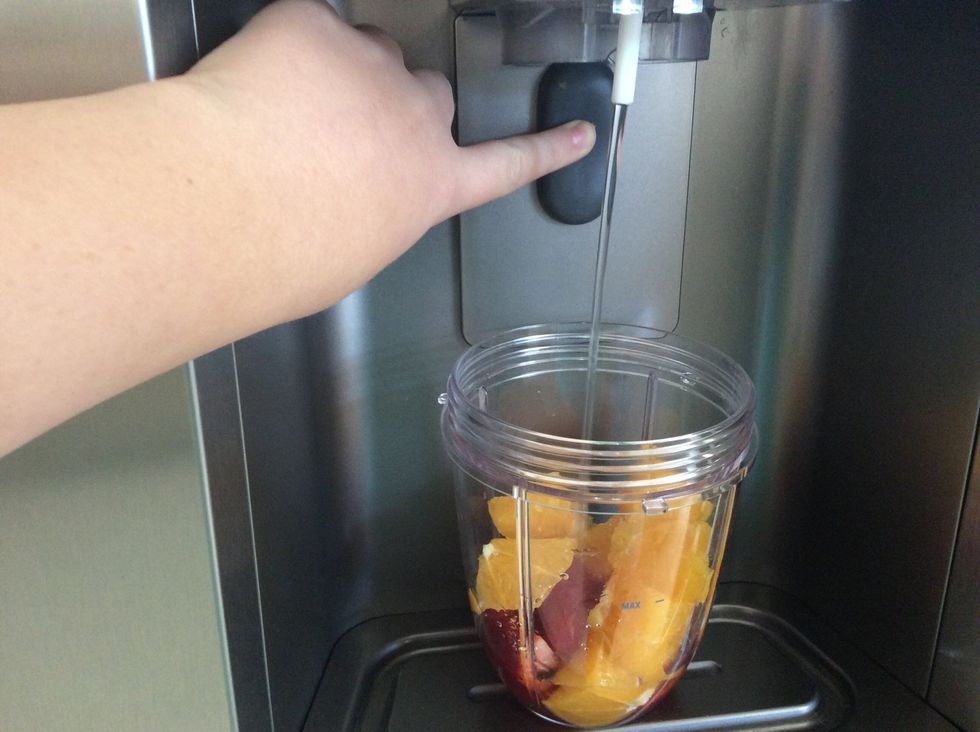 Then add water in. Remember don't go past the max line again.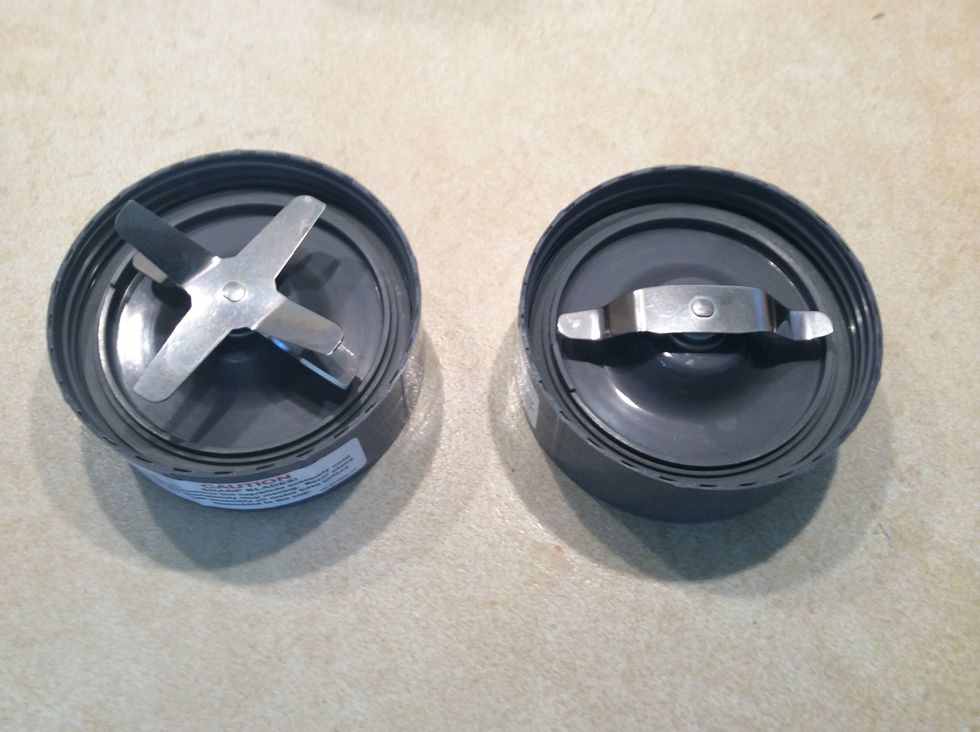 Choose one of the lids to put on your jug.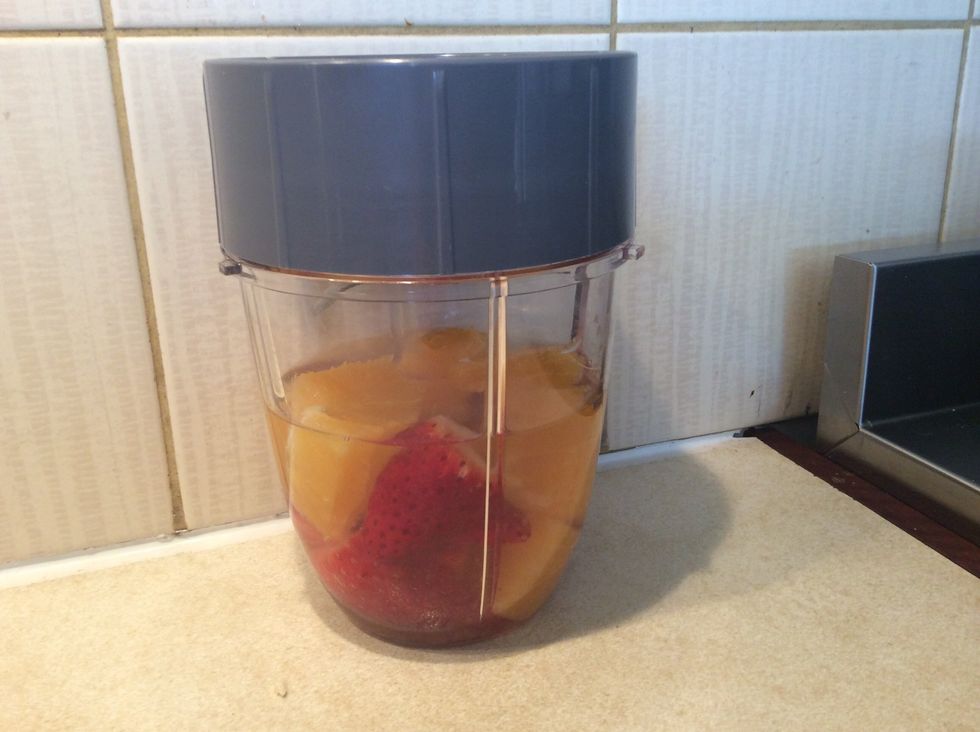 Twist on tightly.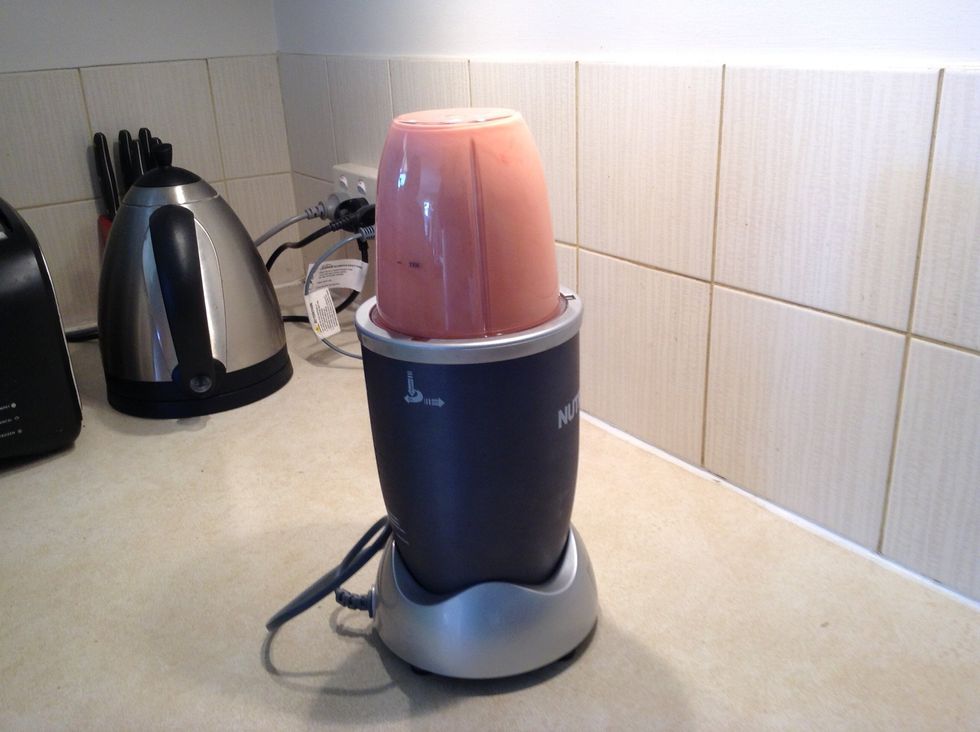 Then place it on the NutriBullet base and push down and twist to the left.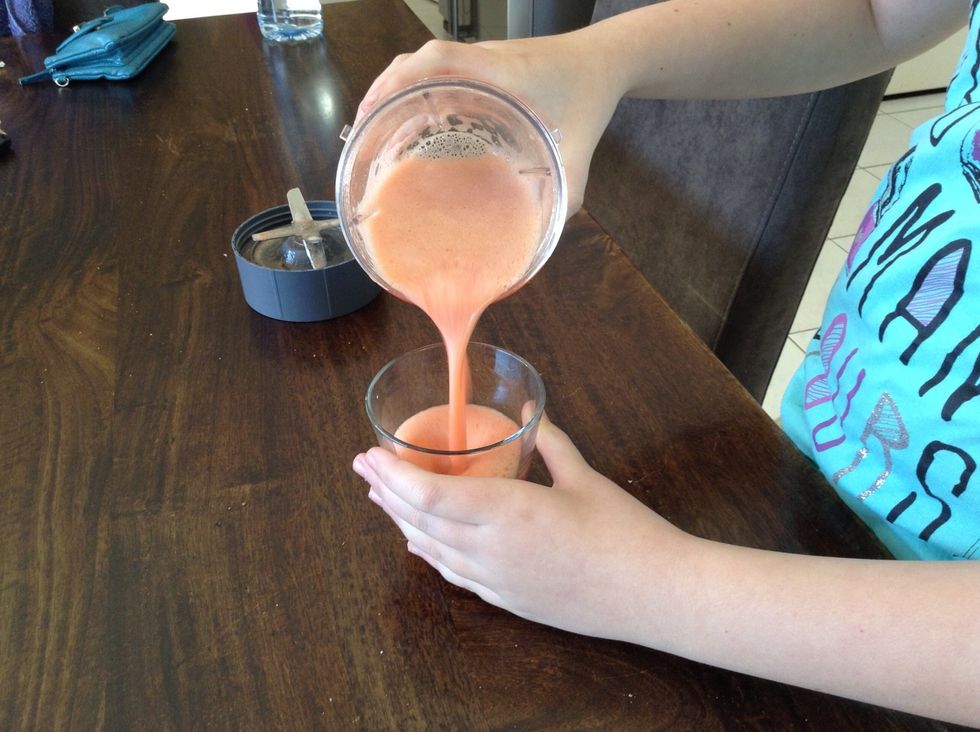 Blend till you have a smooth drink and poor into a glass.
Knife
Water
Cutting bored
Nutribullet
Fruit or veg