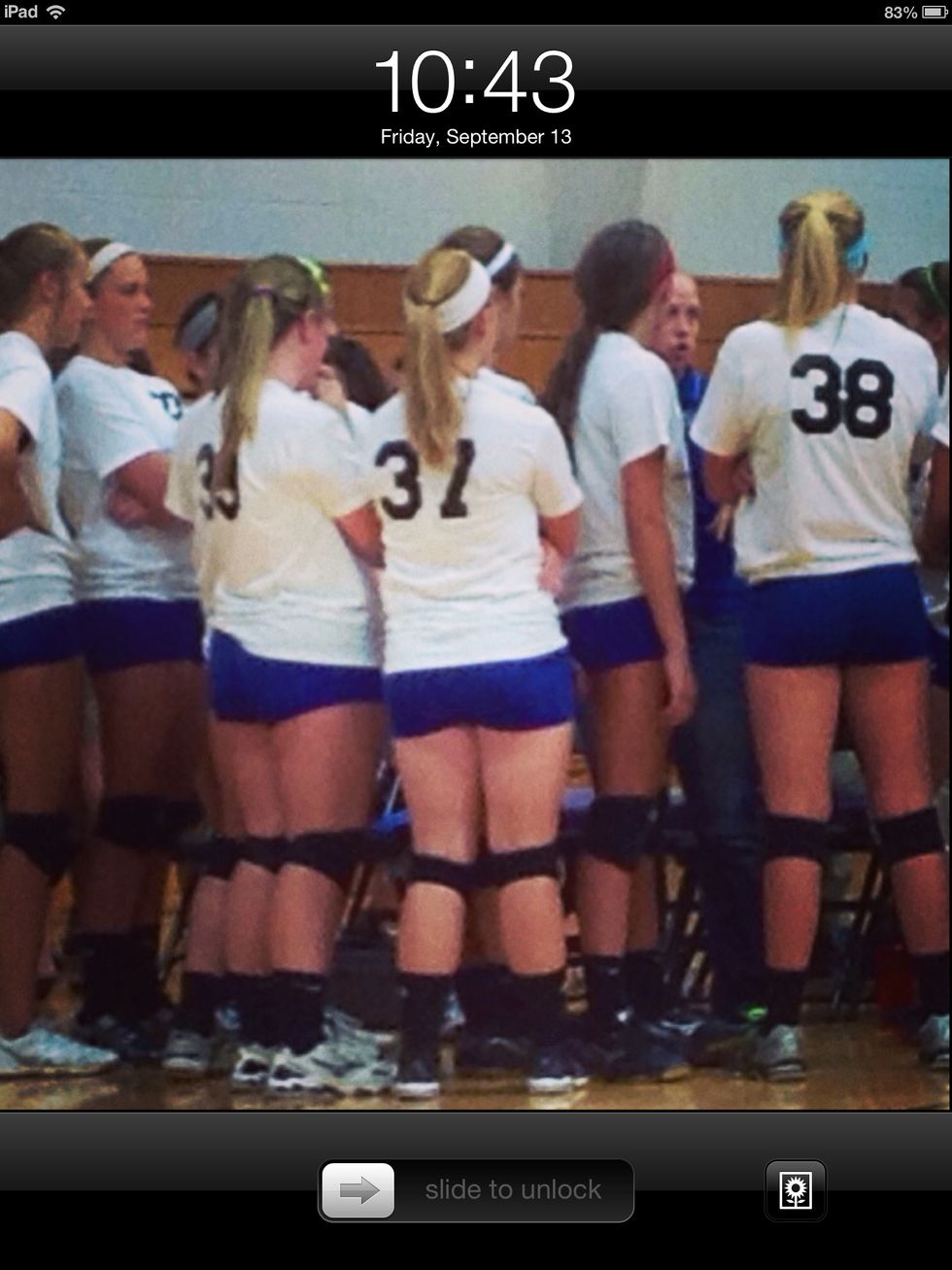 Open your iPad.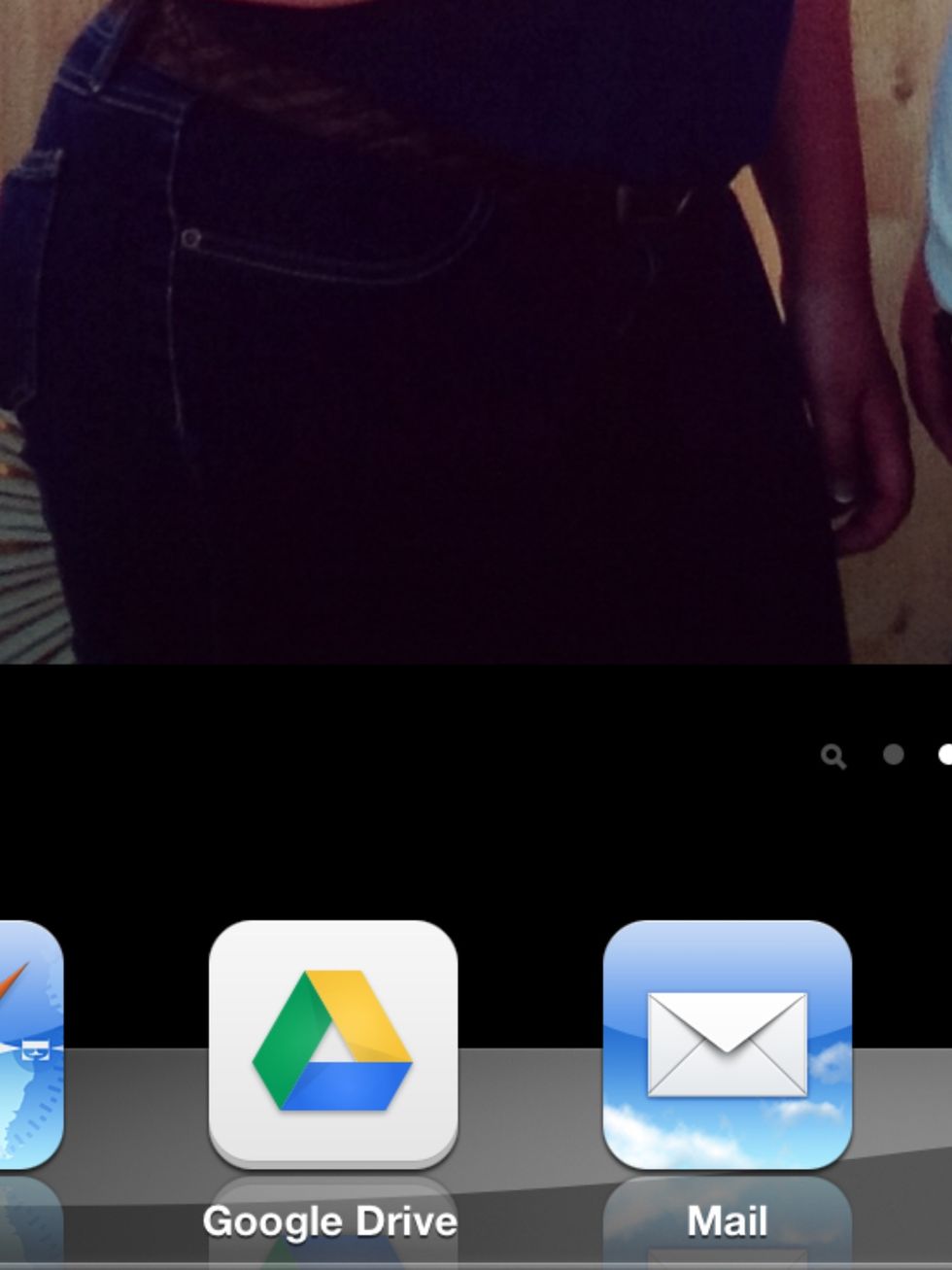 Click your mail icon.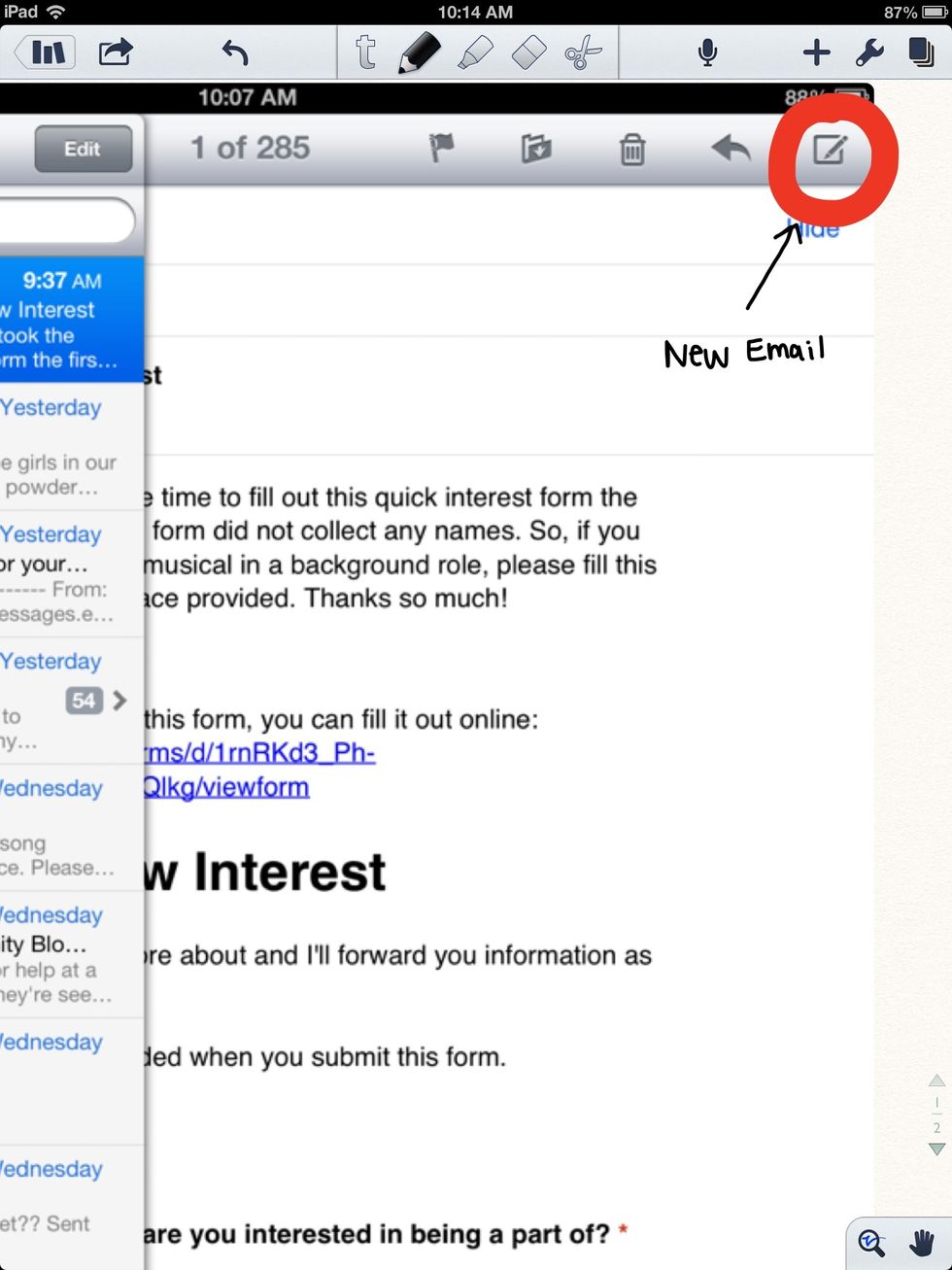 Click the pencil inside the box in the far right corner.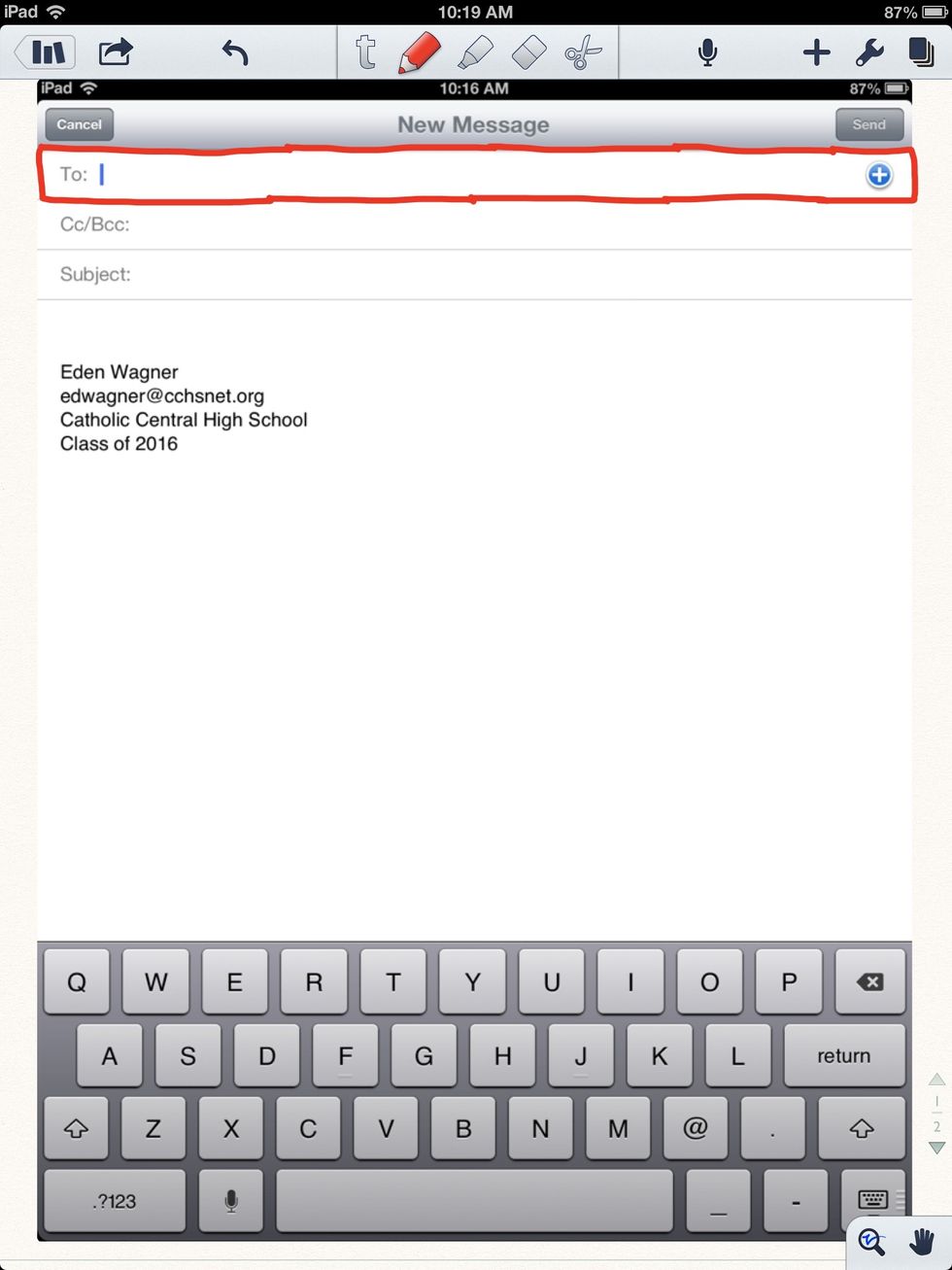 Type the desired recipient in the "To" section.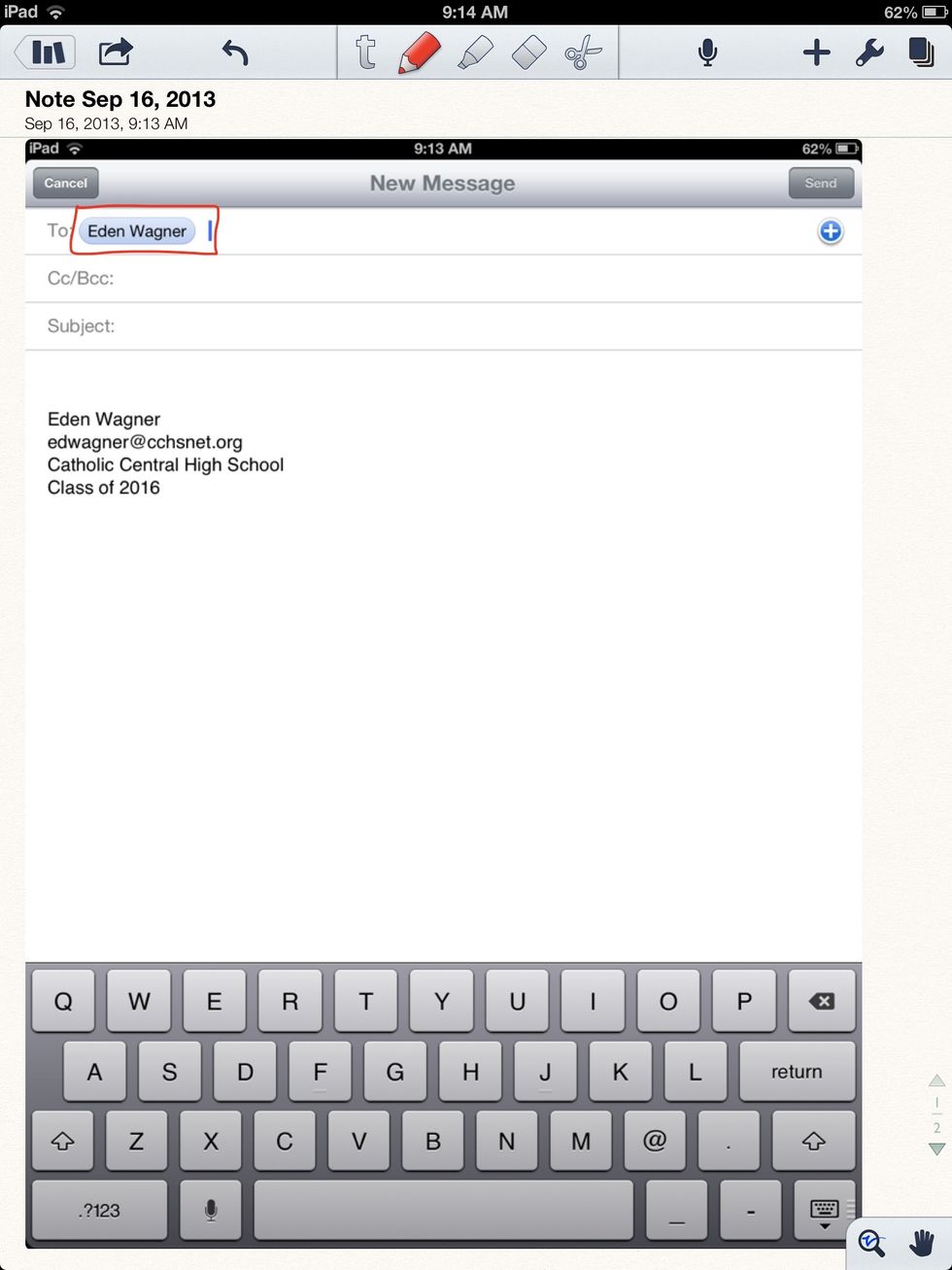 Make sure the name is highlighted in blue. If it is not, the address is invalid.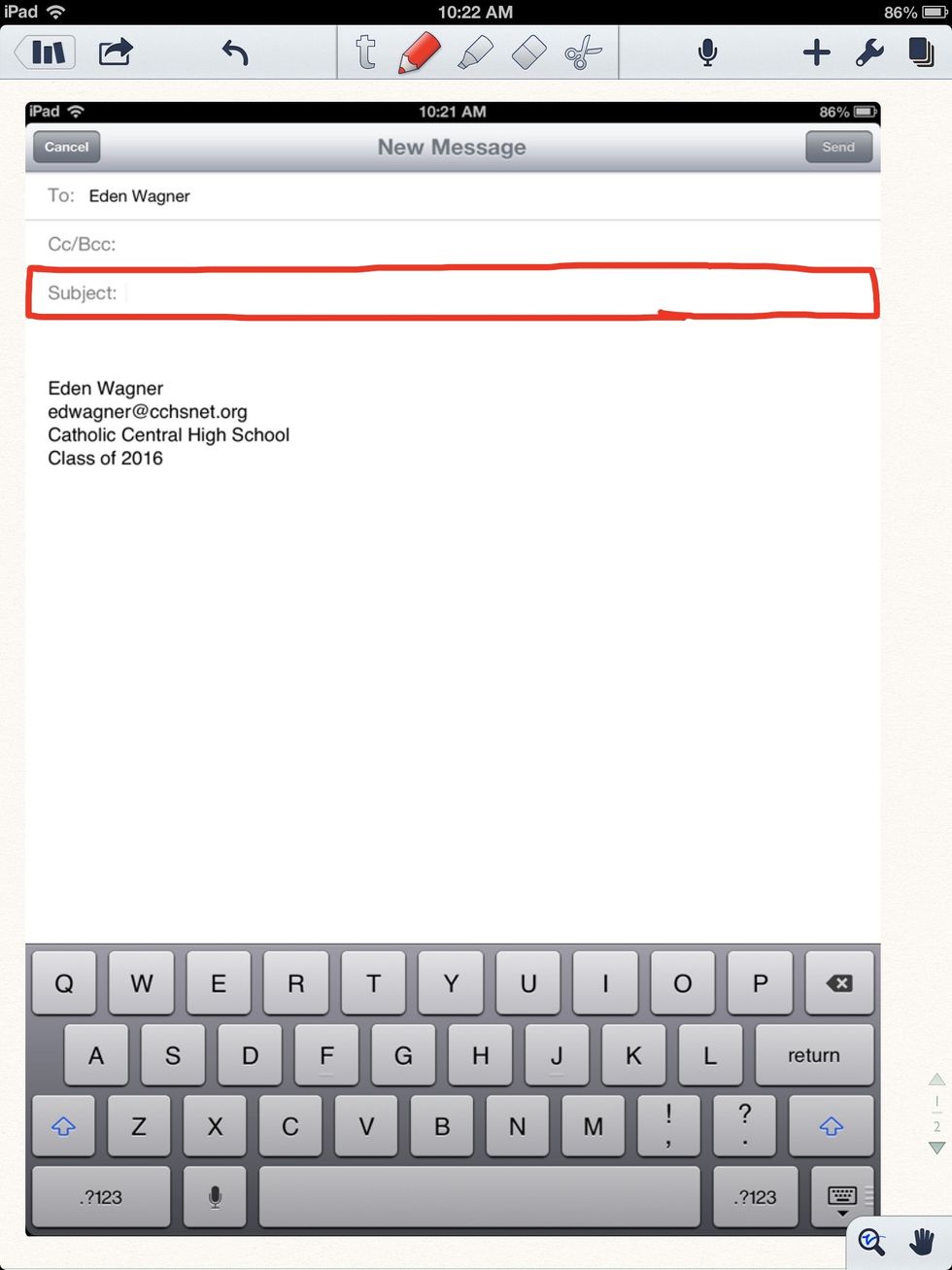 Pick the subject of the email you are sending.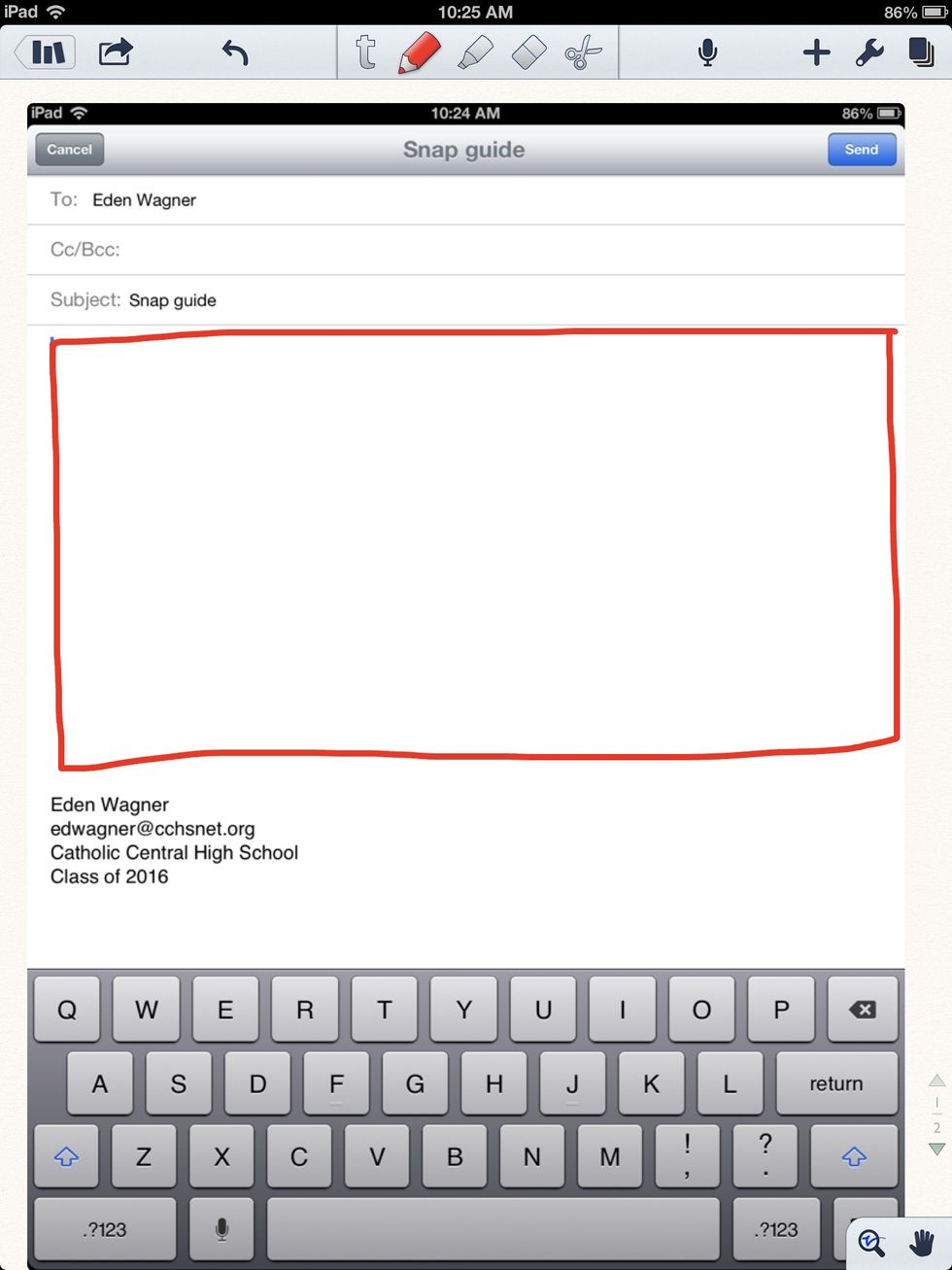 Type your message in the space provided.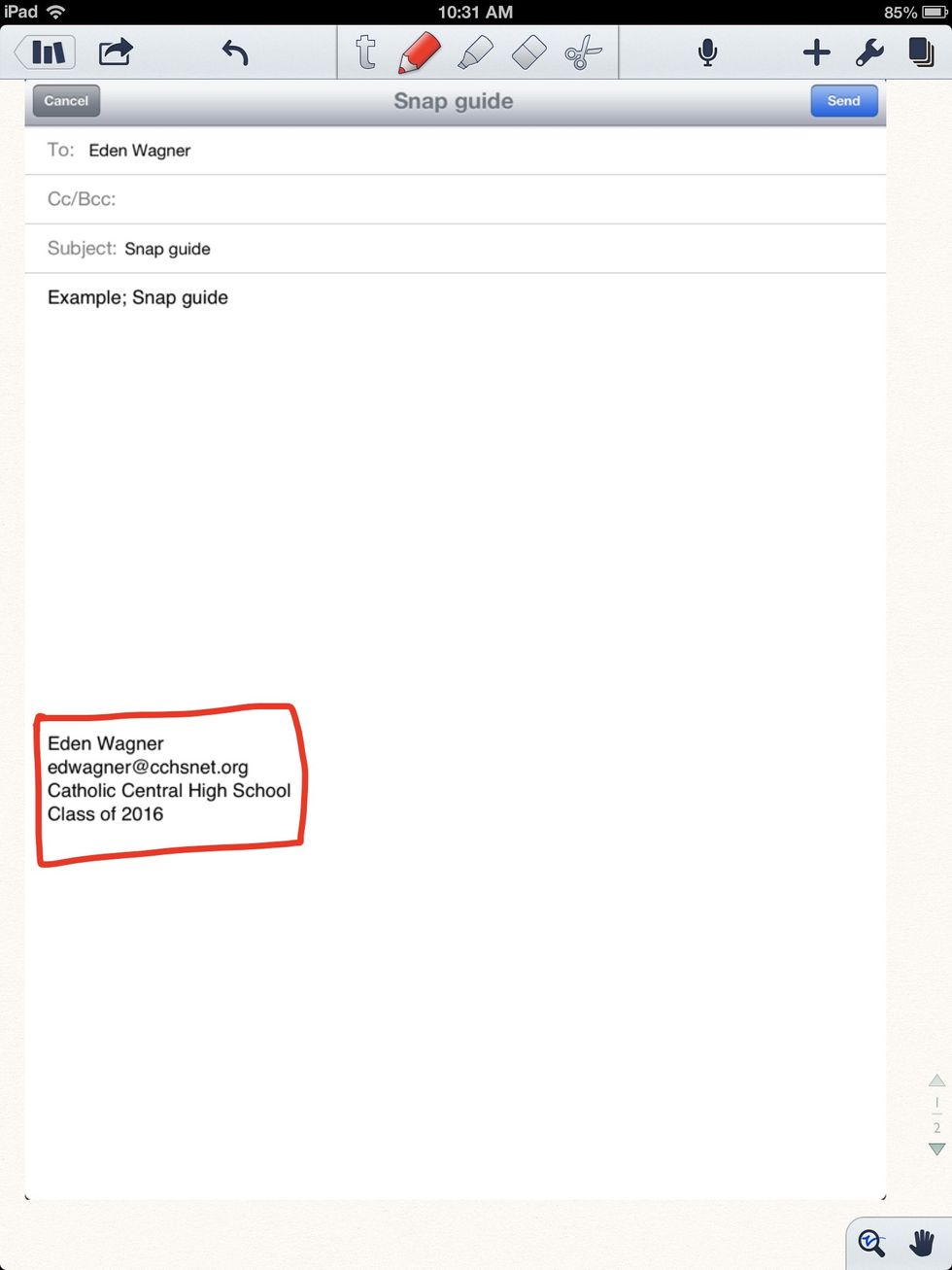 If you haven't already, make sure your signature is set the way you want.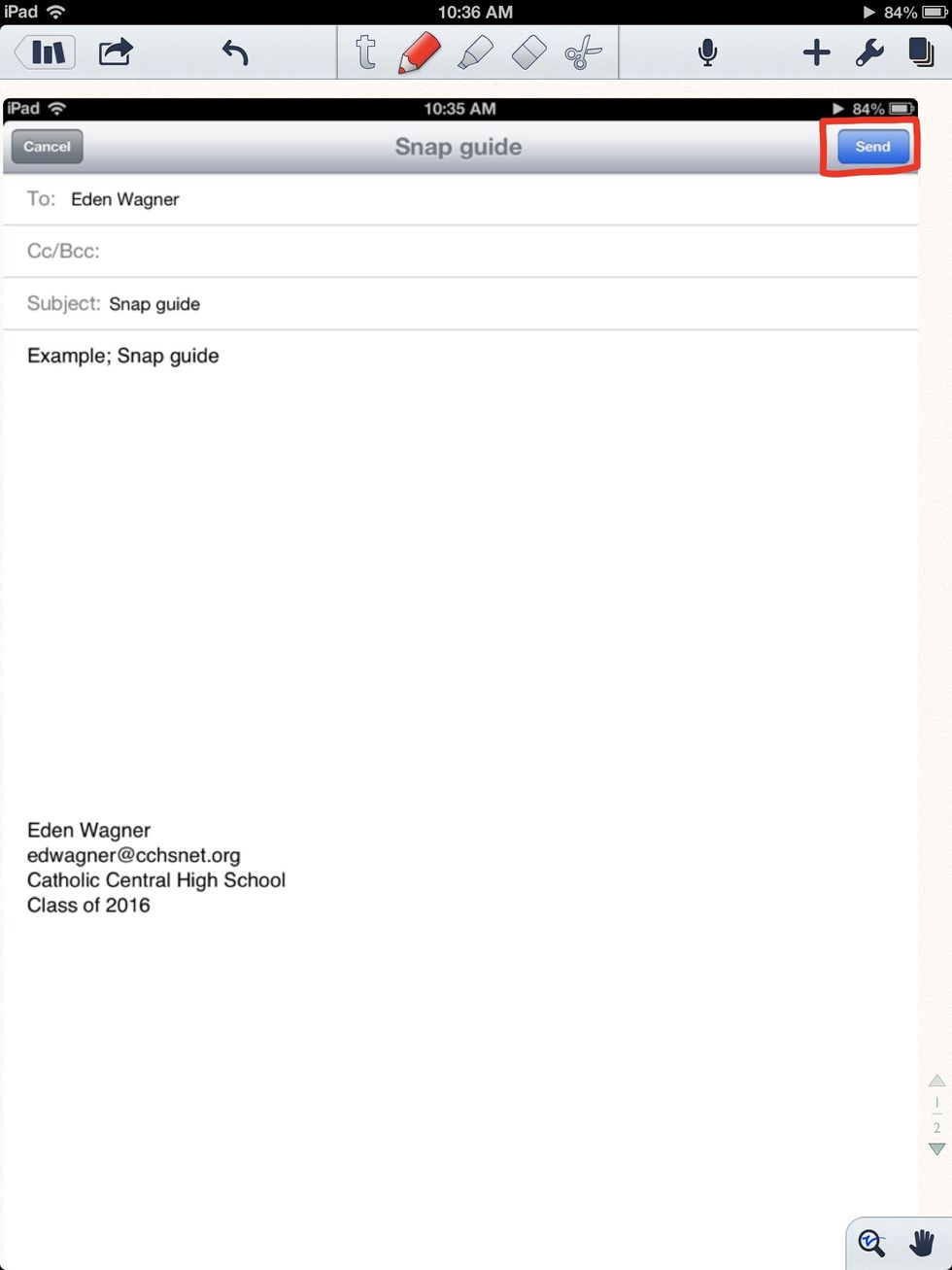 If email is ready to send, click the send button in the upper right corner.