How to Remove Thorns From Roses
Here's an easy way to remove those nasty thorns !
144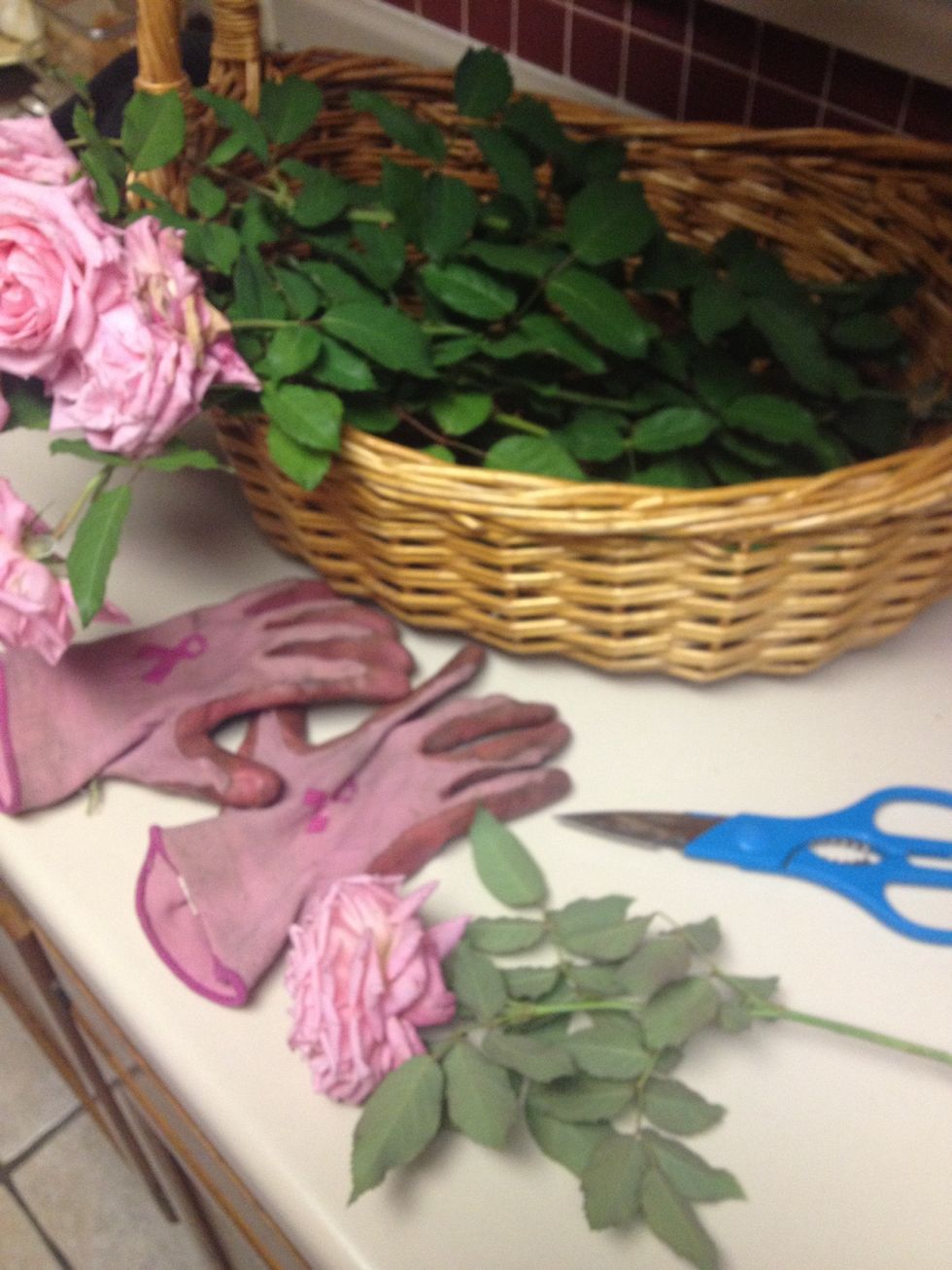 Gather your roses ,gloves and scissors. The basket with roses is optional but since I grow roses I need something to put them in....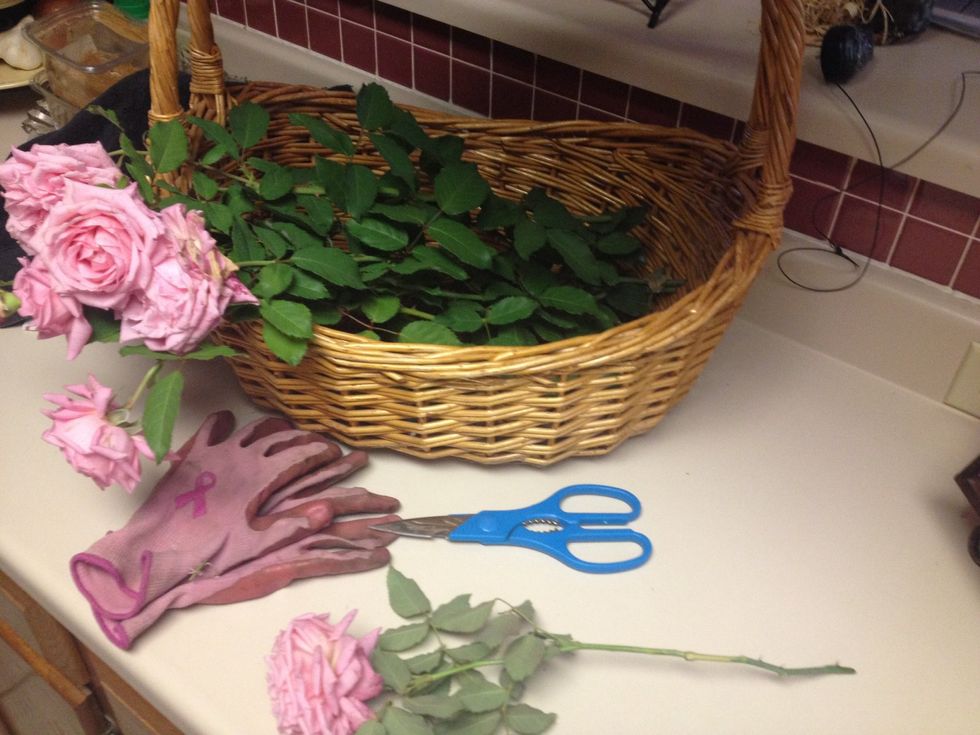 Note that my kitchen scissors have ' teeth' / grippers...in the middle section. We will be using this part of it.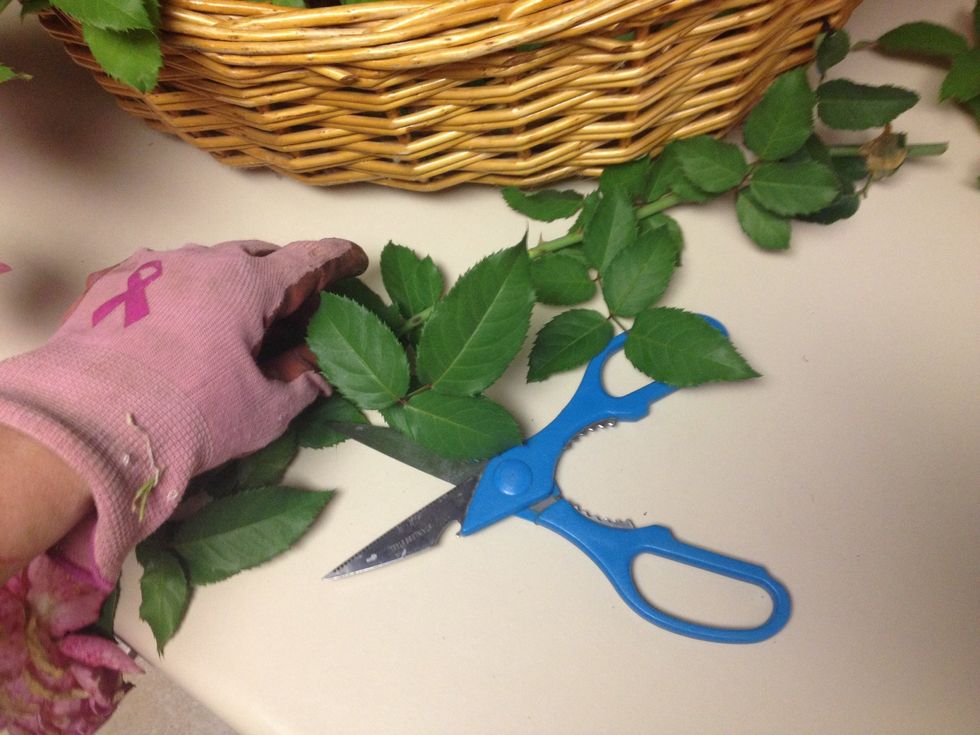 Here's a closer view of the center section we will be using to remove the thorns...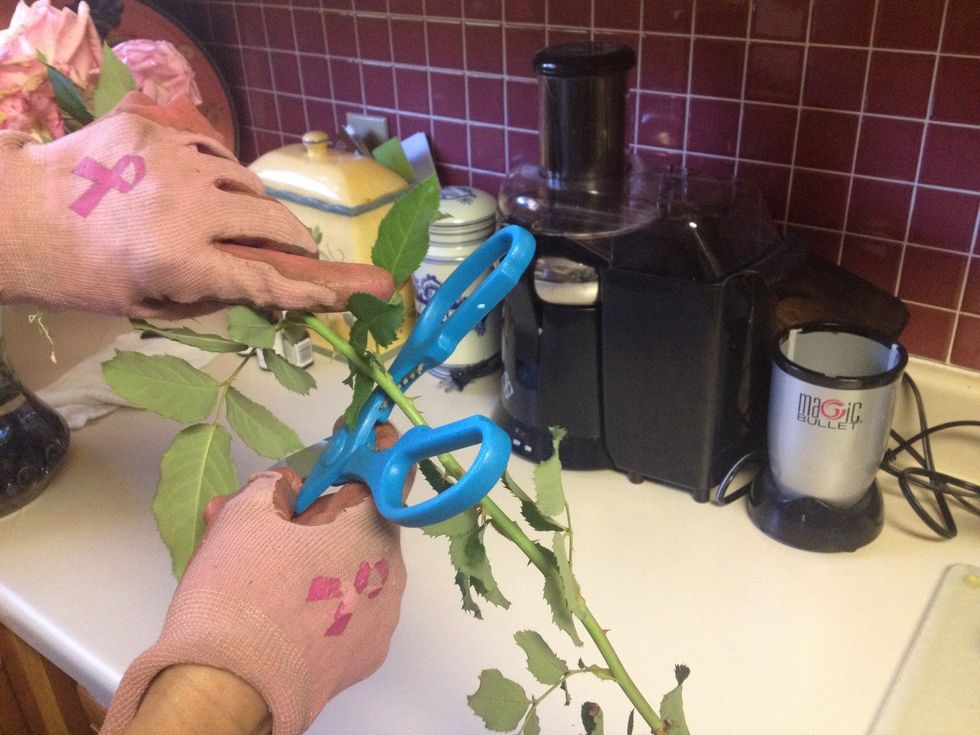 Ok...got those gloves on???? Take a rose and open the scissors...
When you close the scissors...slide it down the rose ( do this over a trash can , so it can collect those thorns.)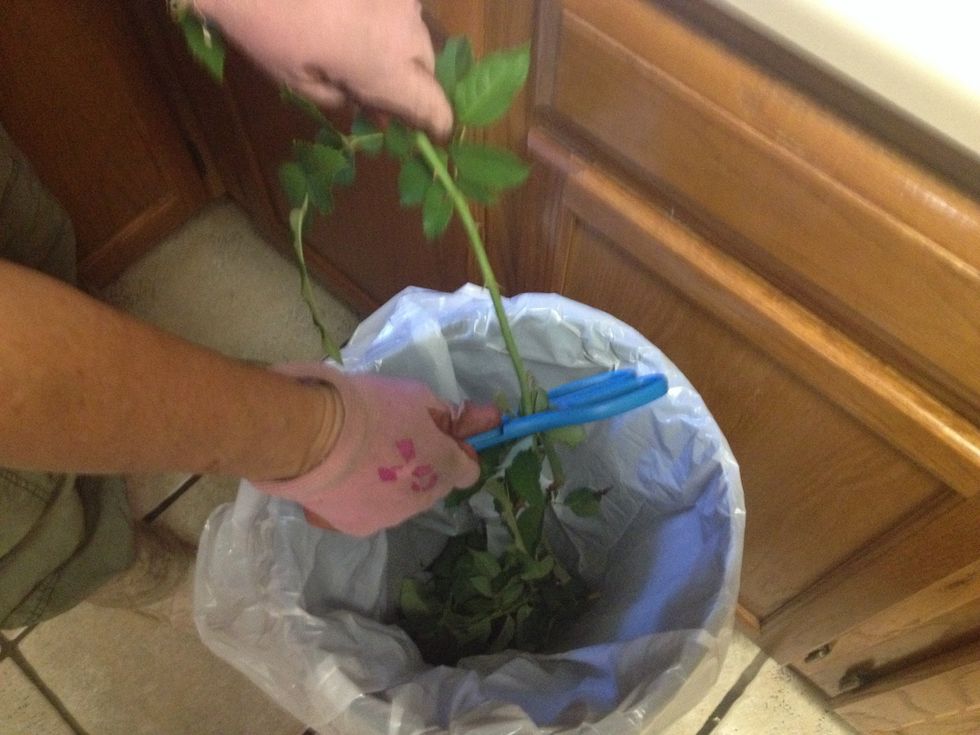 LIKE THIS.....
Bye,bye thorns!!!! Hahahaha! You thought you could prick me....haha! ( okay, so I talk to my plants...)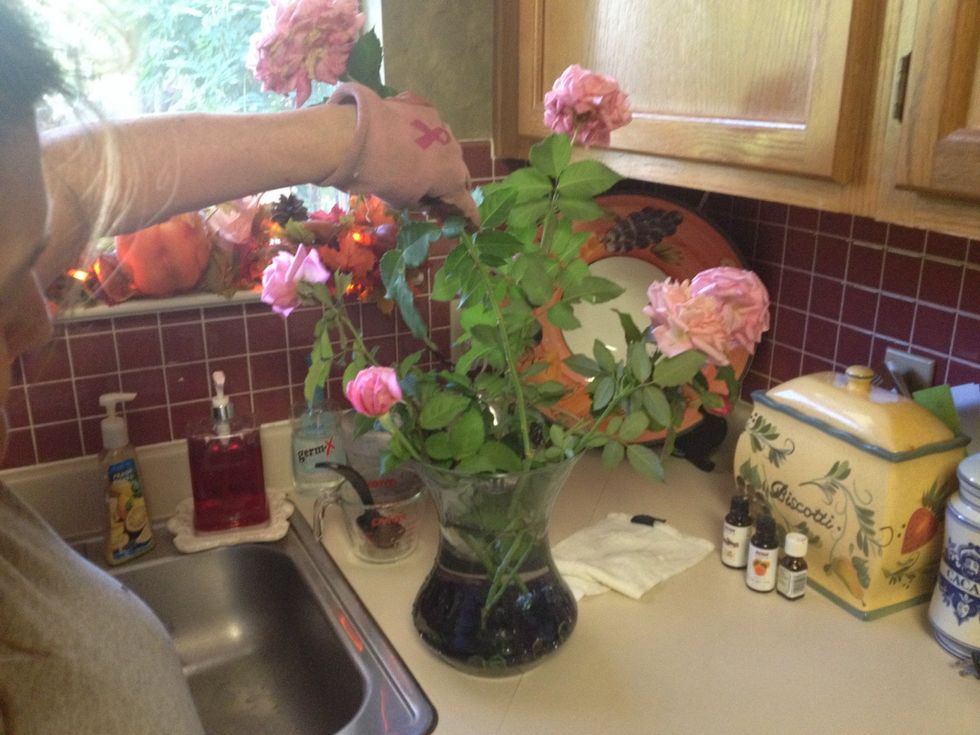 Arrange the vase...cut off the stems....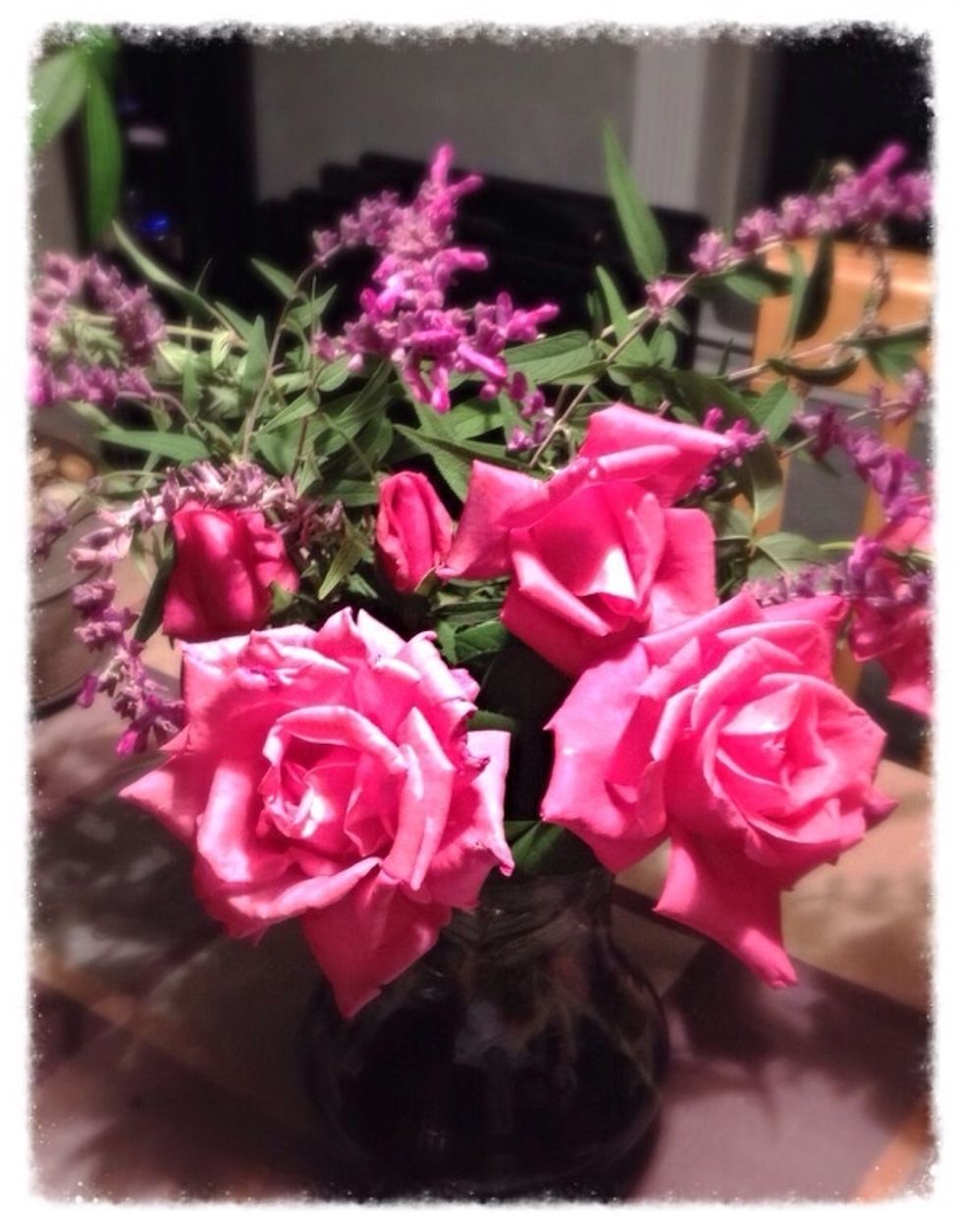 All done! Pain free too! So beautiful .....
Roses with thorns
Scissors ( kitchen type)
Trash can
Gardening Gloves