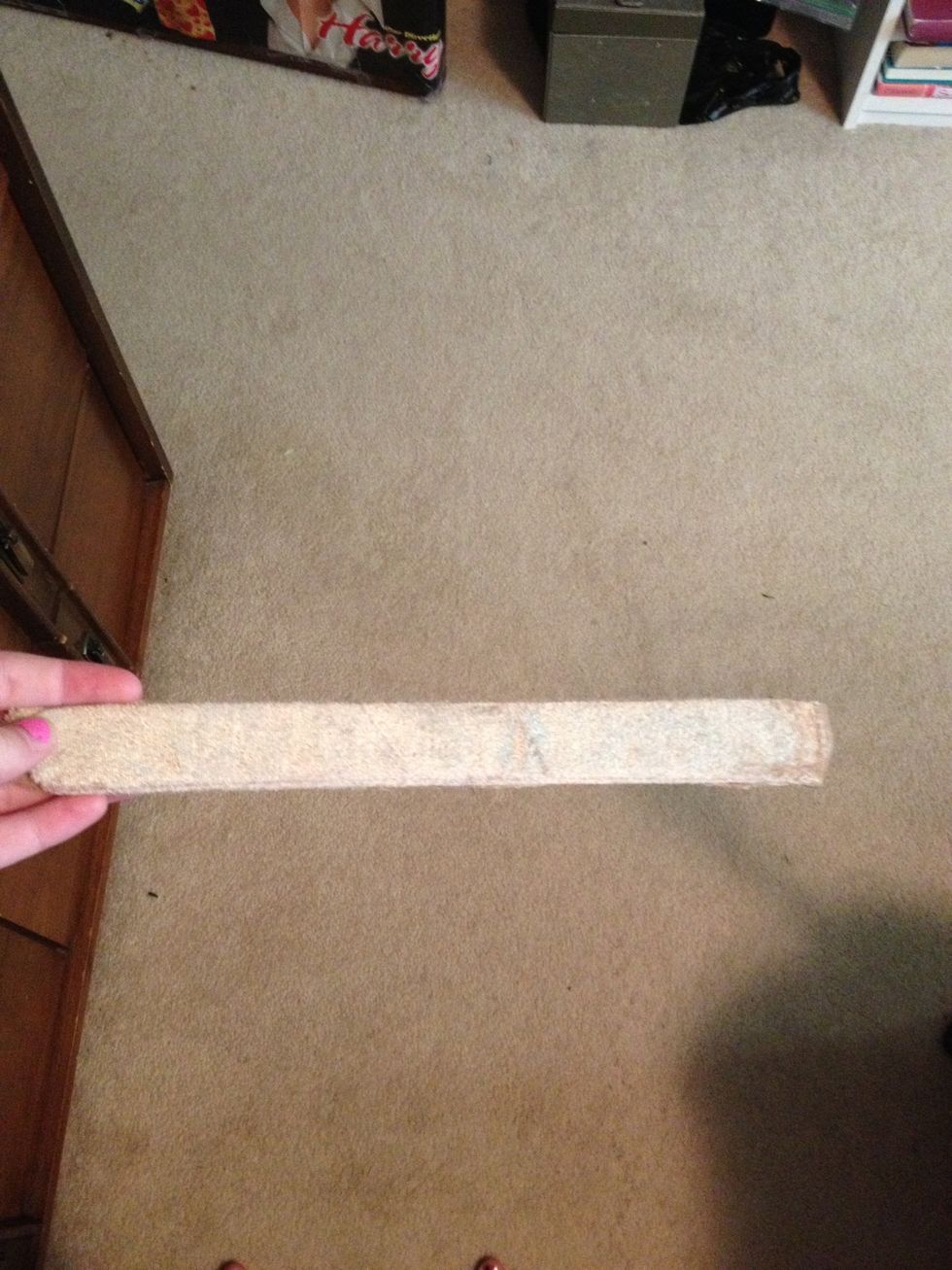 This is the tool you need, it looks like a stick, but you can purchase them at Claire's in the hair section. It's like a slap bracelet.
Pull your hair into a high pony.
I can't take a pic of this step because it's done with two hands, but what you do, is take the tool, and starting at the end of the pony, start wrapping it upwards.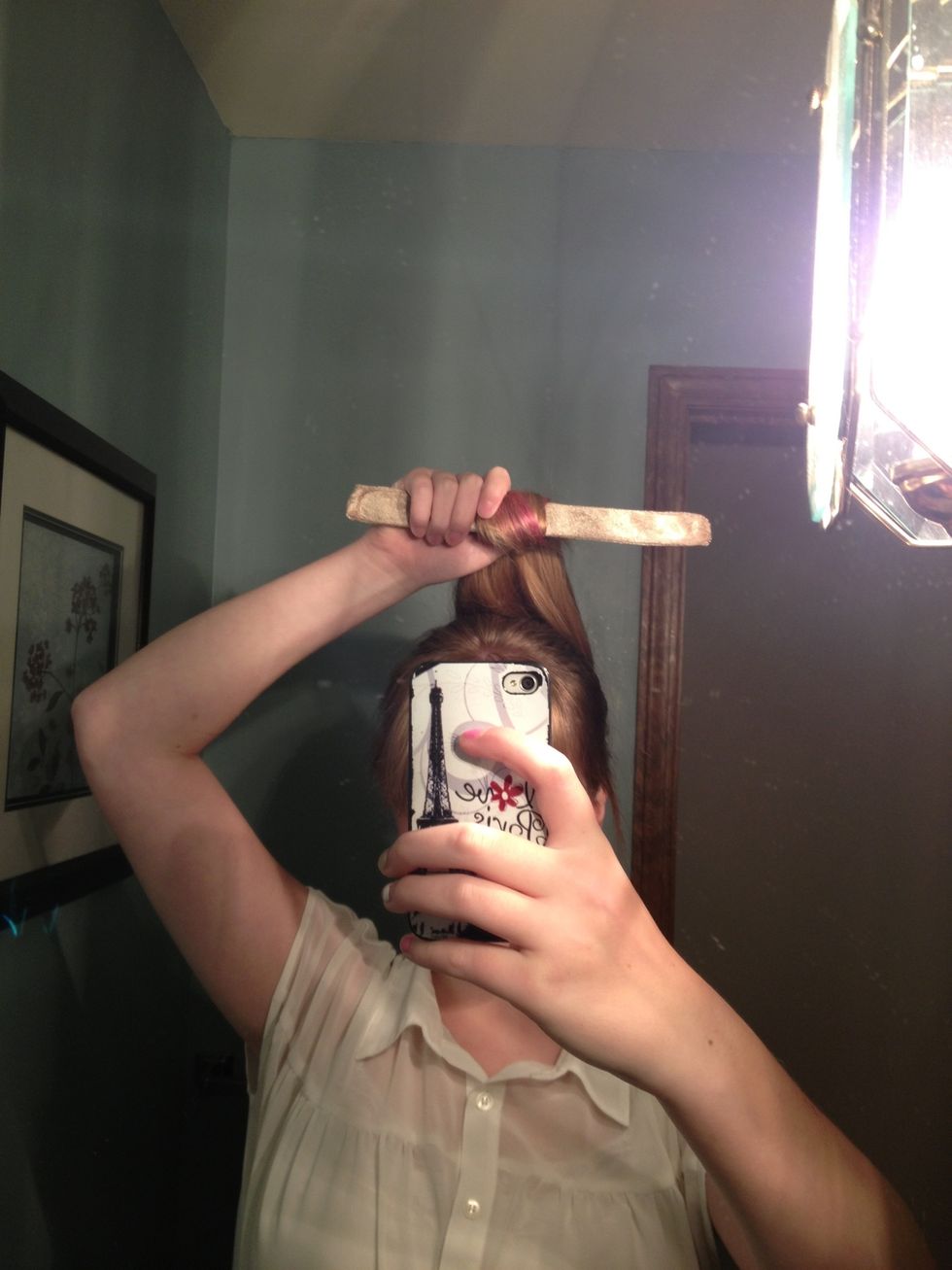 Like this! (Sorry for the crappy pic :/)
It looks kind of like this, if your hair is dyed like mine underneath, then your hair will be the color it's dyed, which adds to the factor of super ultra mega coolness!
This next step isn't necessary, but if you have strand of hair hanging down, then it might be.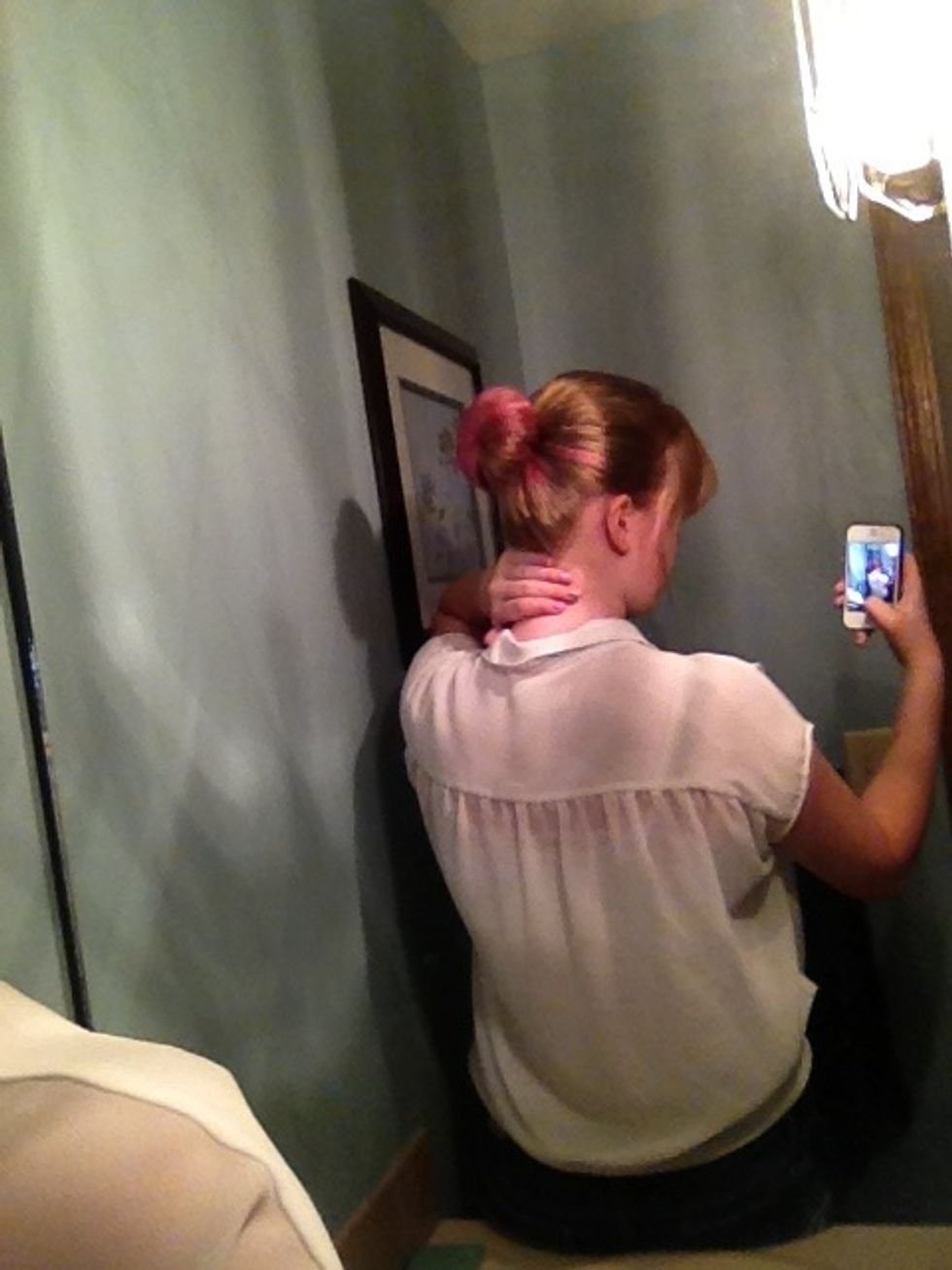 If you had strands hanging down from where my hand is on my neck, or anywhere else on your head, take them and wrap them around the bun, then get a fairly large hair tie and wrap it around the bun*
Ta-da! You're done! Now you have a perfect bun! You can use hairspray if you want, but I chose not to. And yes, I know on the front pic it looks like there's flyaway hairs. It only looks like that*
*because of the lighting in my bathroom.
If you liked this guide, please click the 'like' button above, comment, and be sure to check out all o my other guides!
Hair (obviously)
A cool tool that I'll post a pic of
A hair tie or two