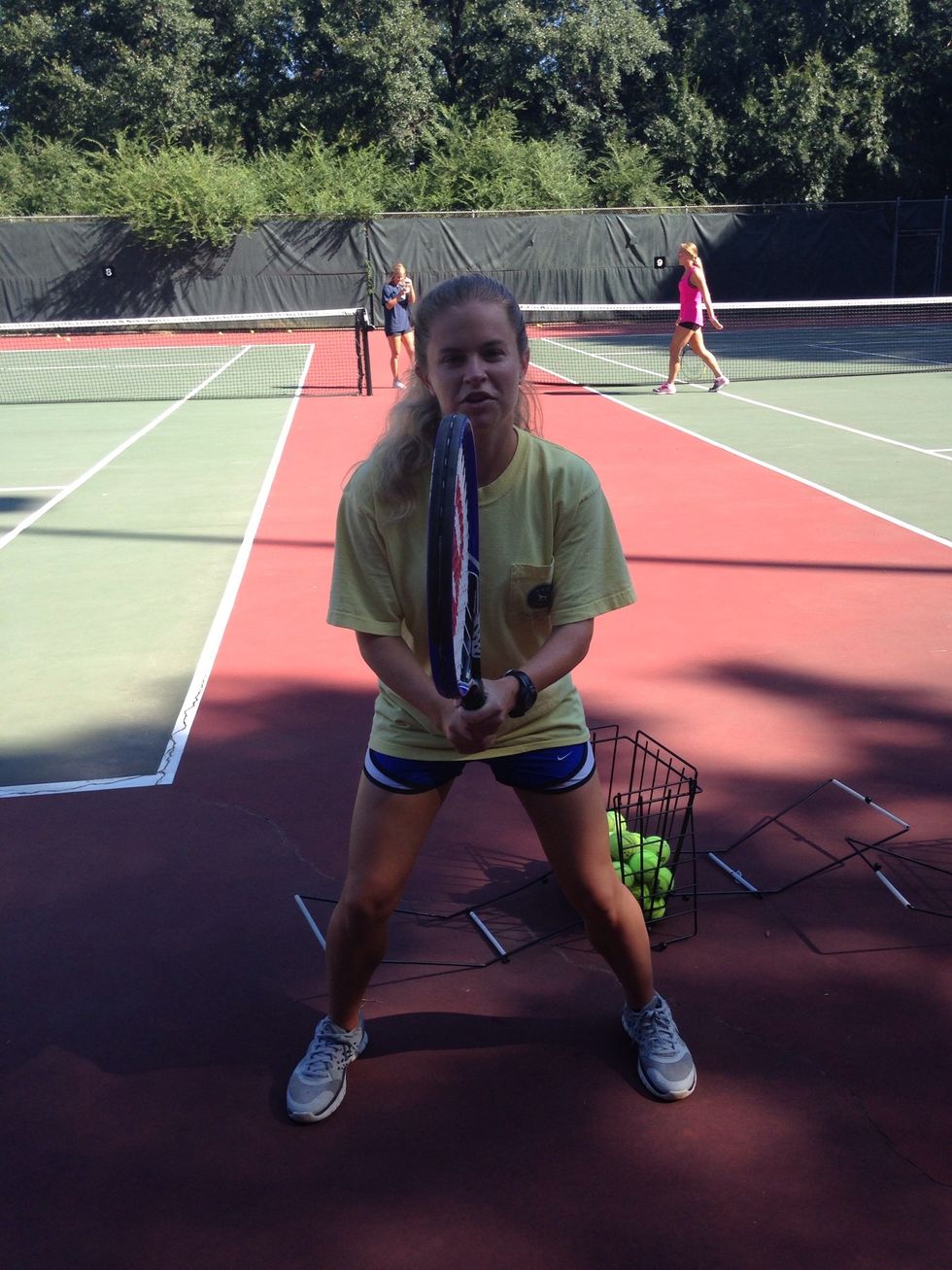 Start in ready position. Be in a good athletic stance. Knees bent and facing forward
Grip position. Have less dominant hand on top and have dominant hand underneath it.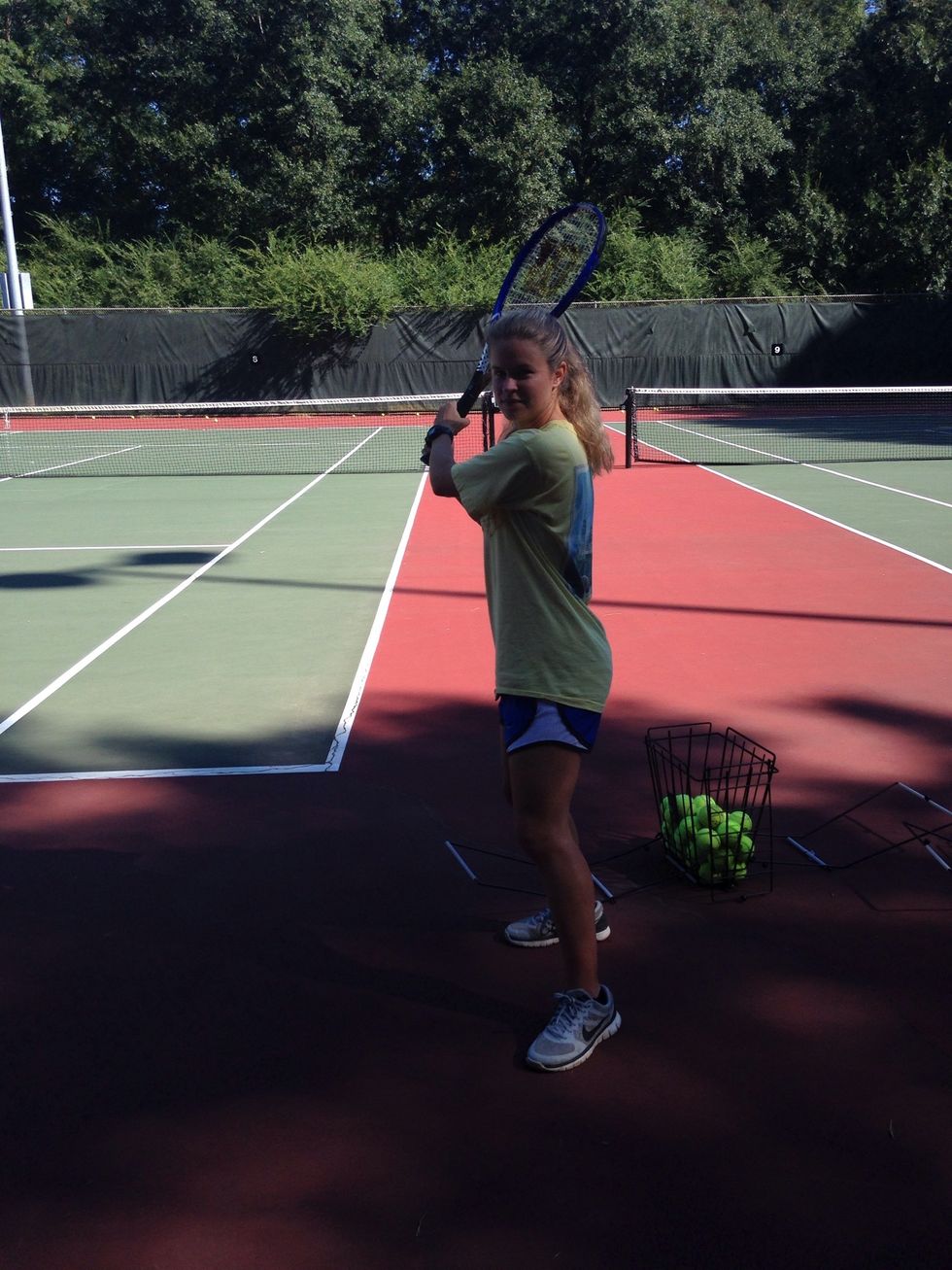 Have less dominant leg out and have racket back ready to swing through.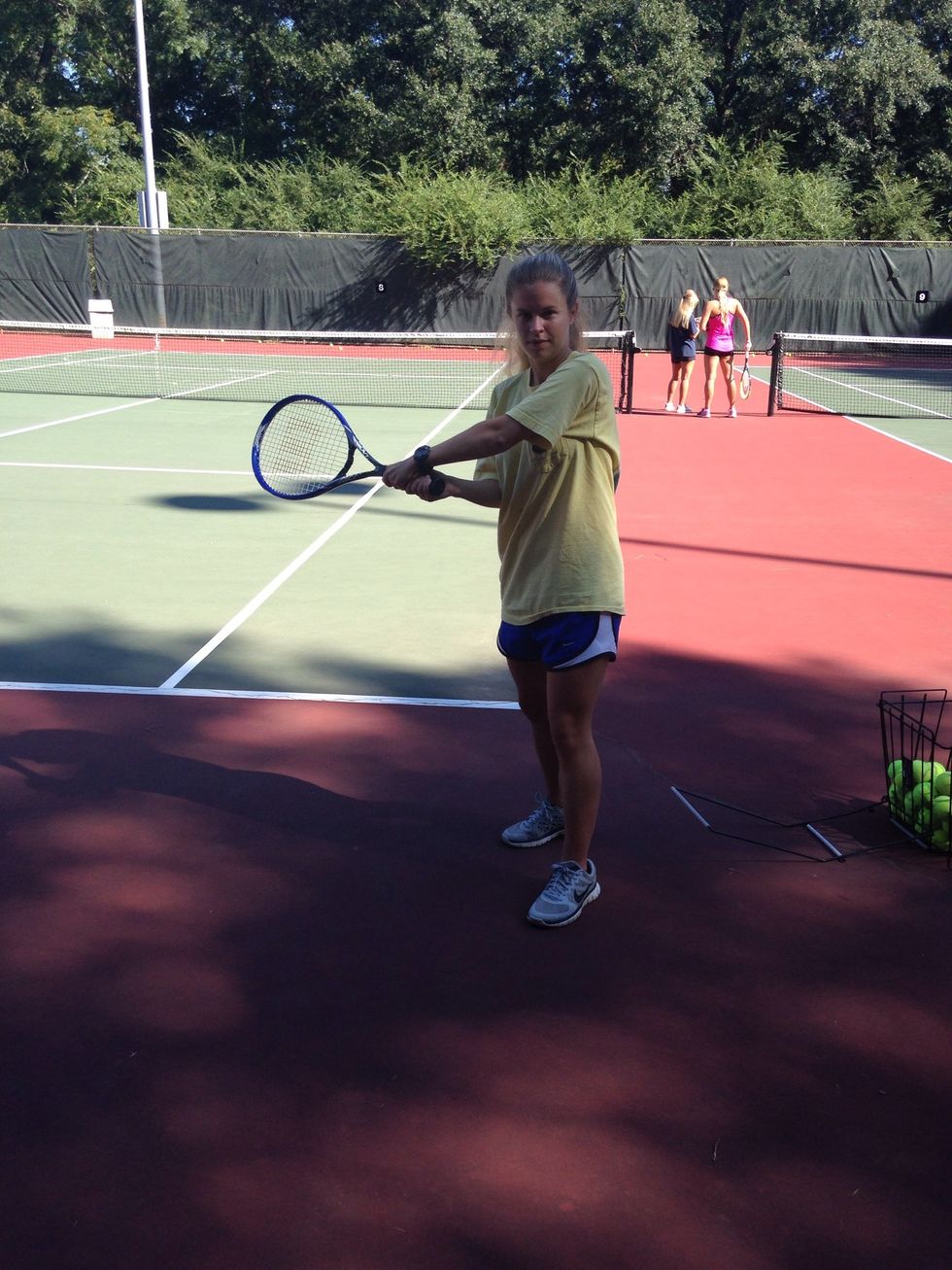 Make contact out front.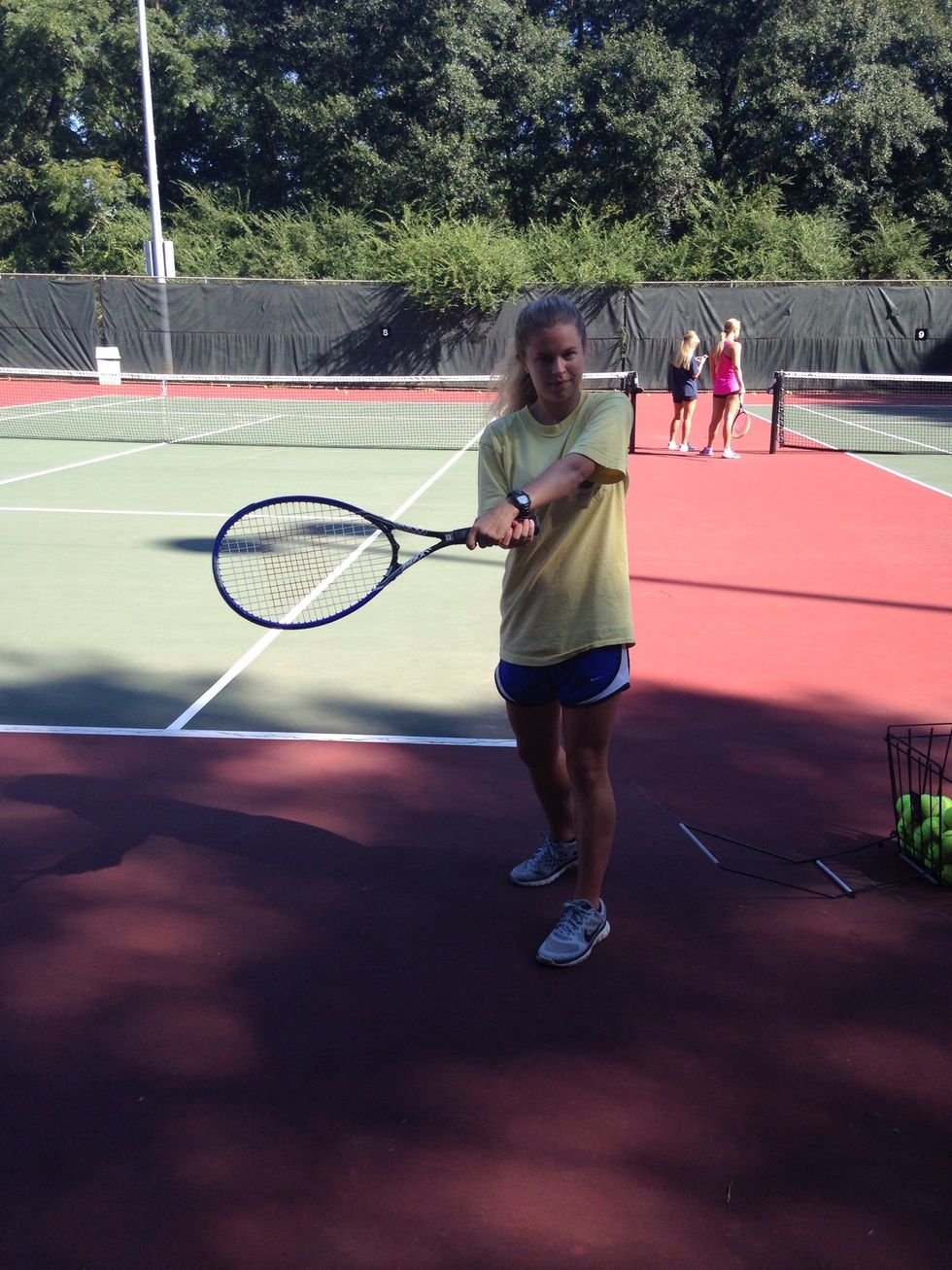 Have racket face up making contact.
Swing all the way through your backhand. Make contact out front.
Smell the armpit.
The creator of this guide has not included tools