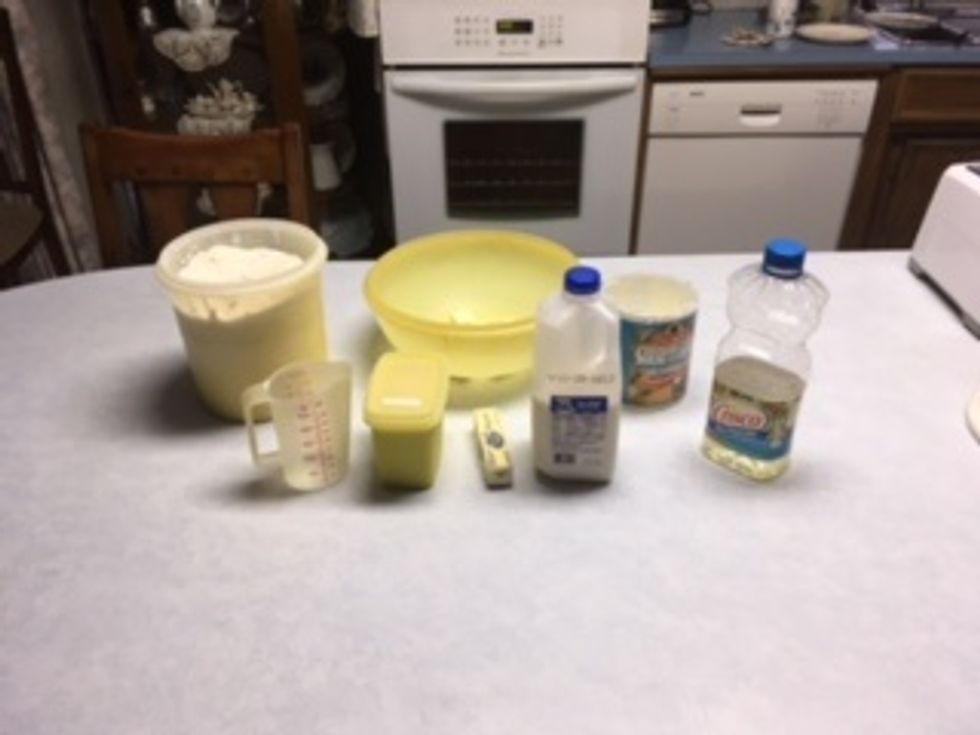 Gather the Ingredients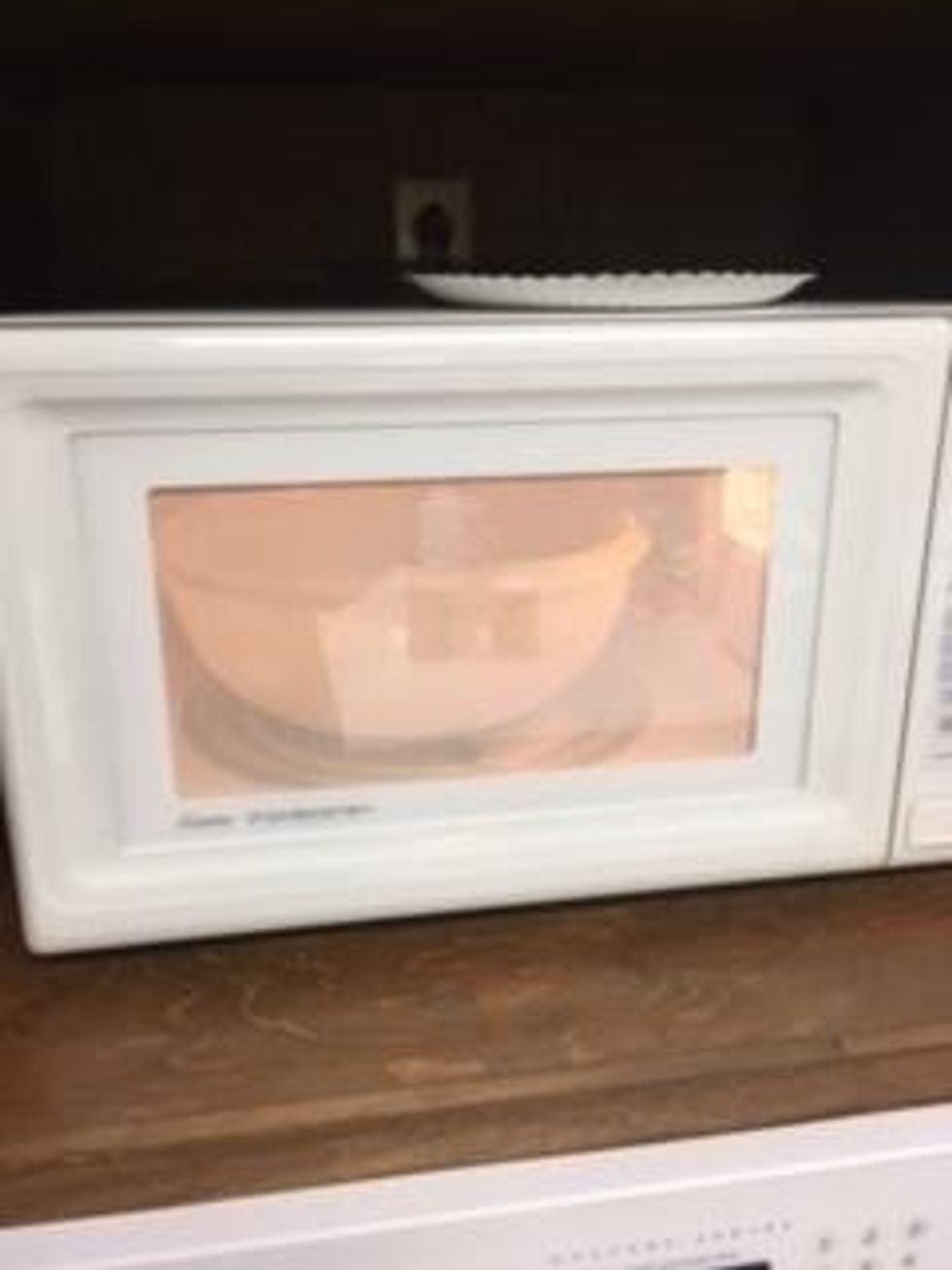 Combine milk and butter and melt in the microwave.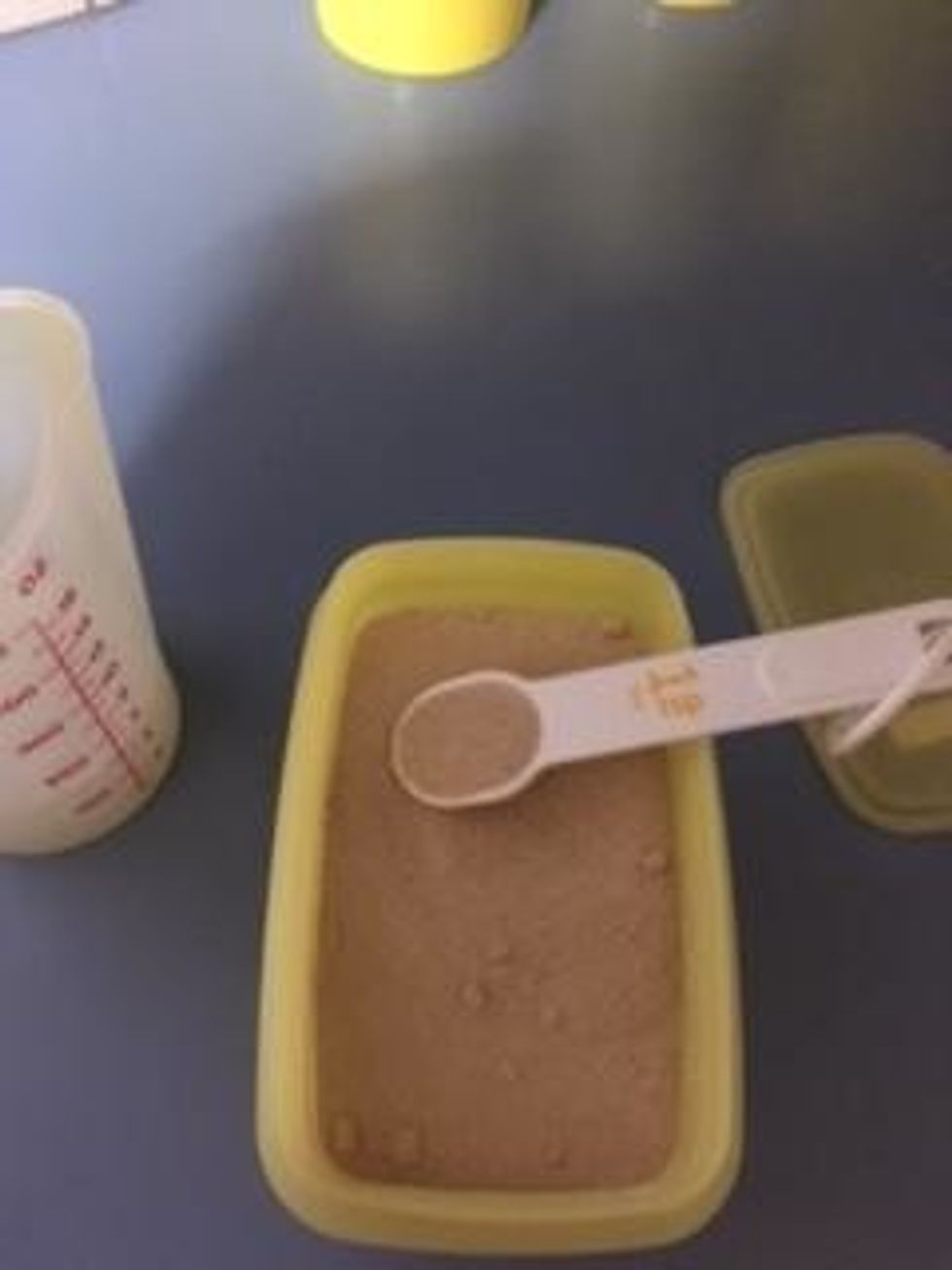 Combine 6 tsp of dry yeast with sugar and warm water.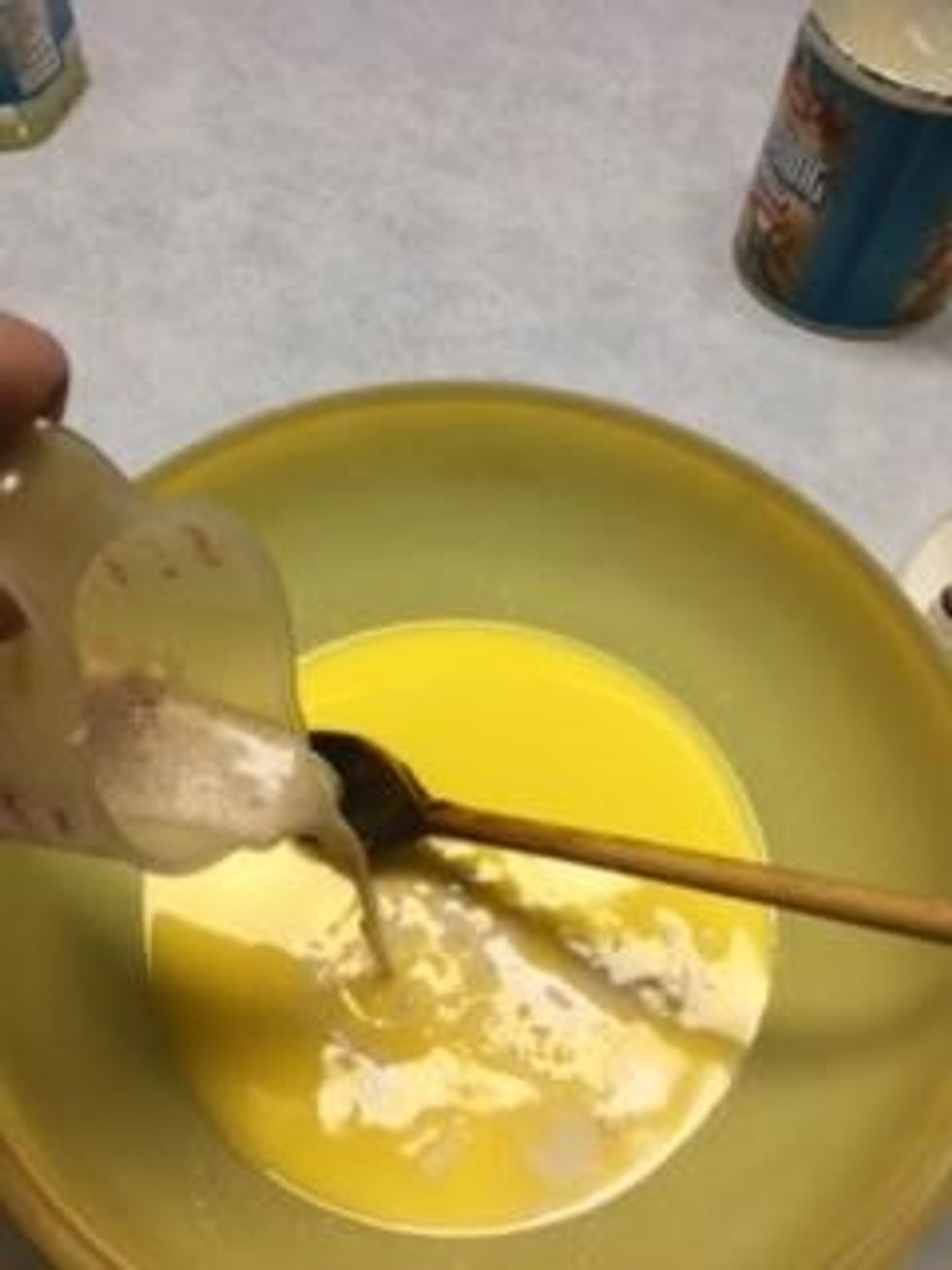 Add the yeast mixture to the milk and butter mixture.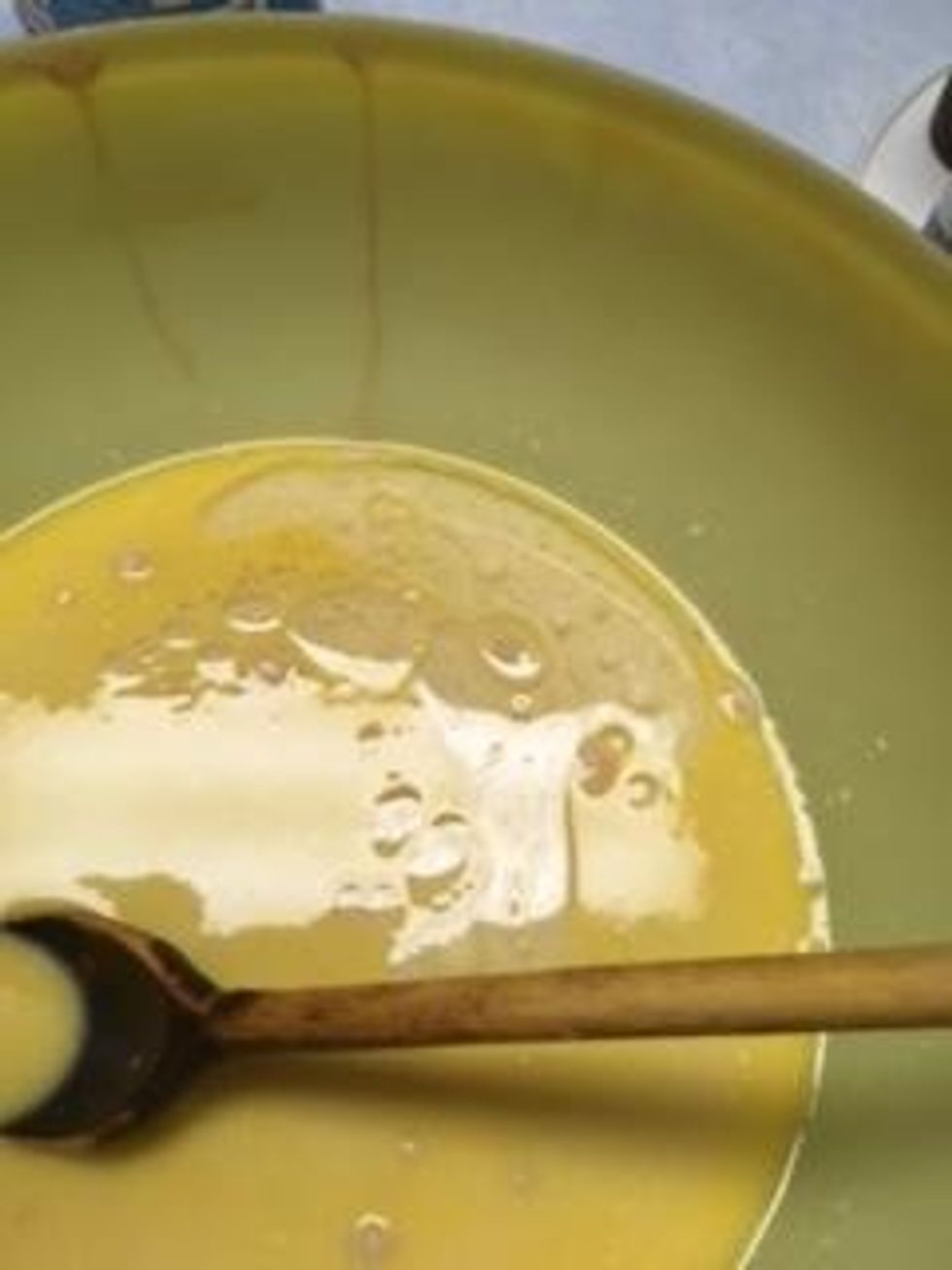 Add salt and oil.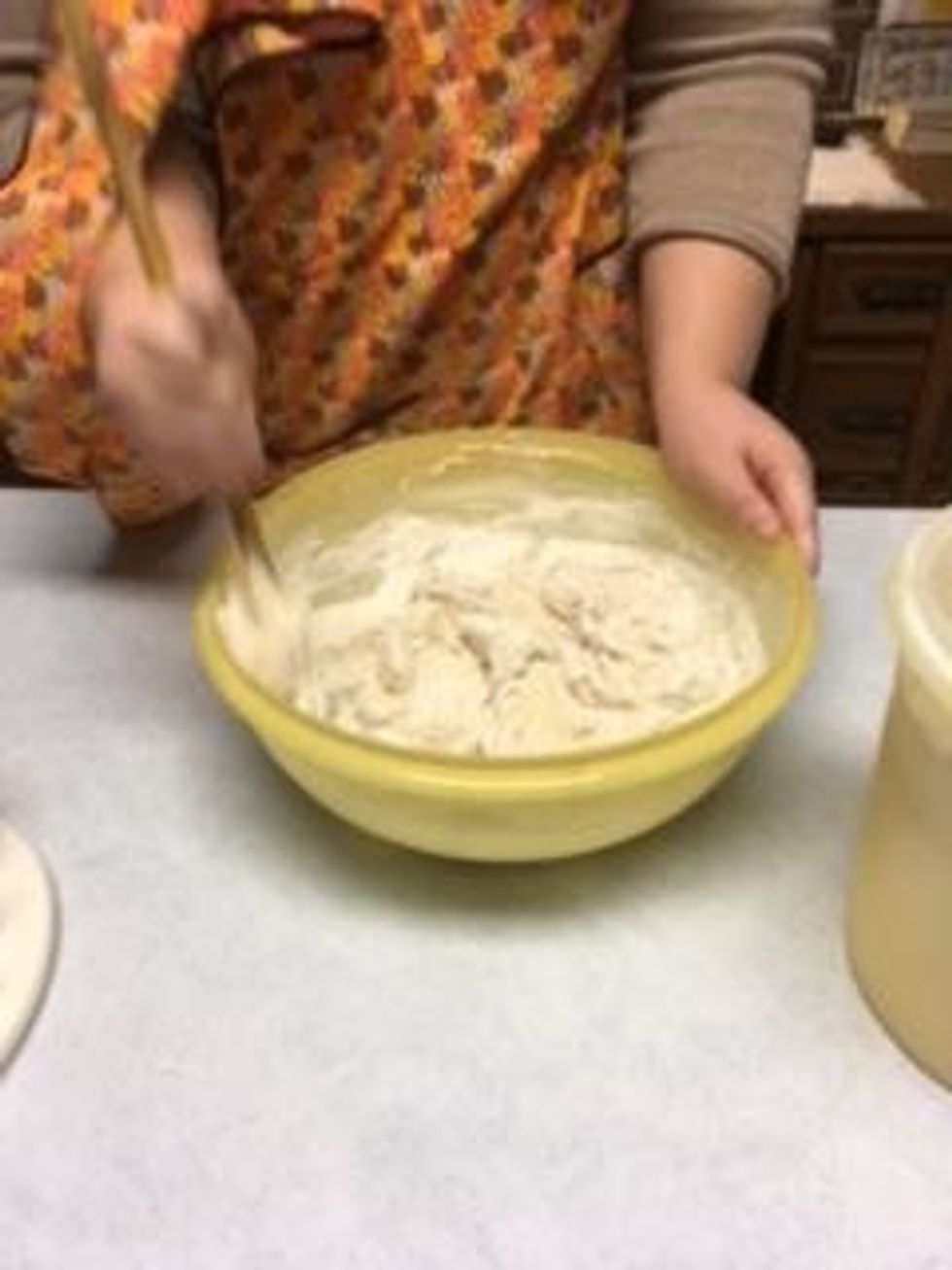 Start adding flour to the mixture. (No measurement was made here but it was at least six cups.) Continue adding flour until the dough doesn't stick to your hand when you try to work with it.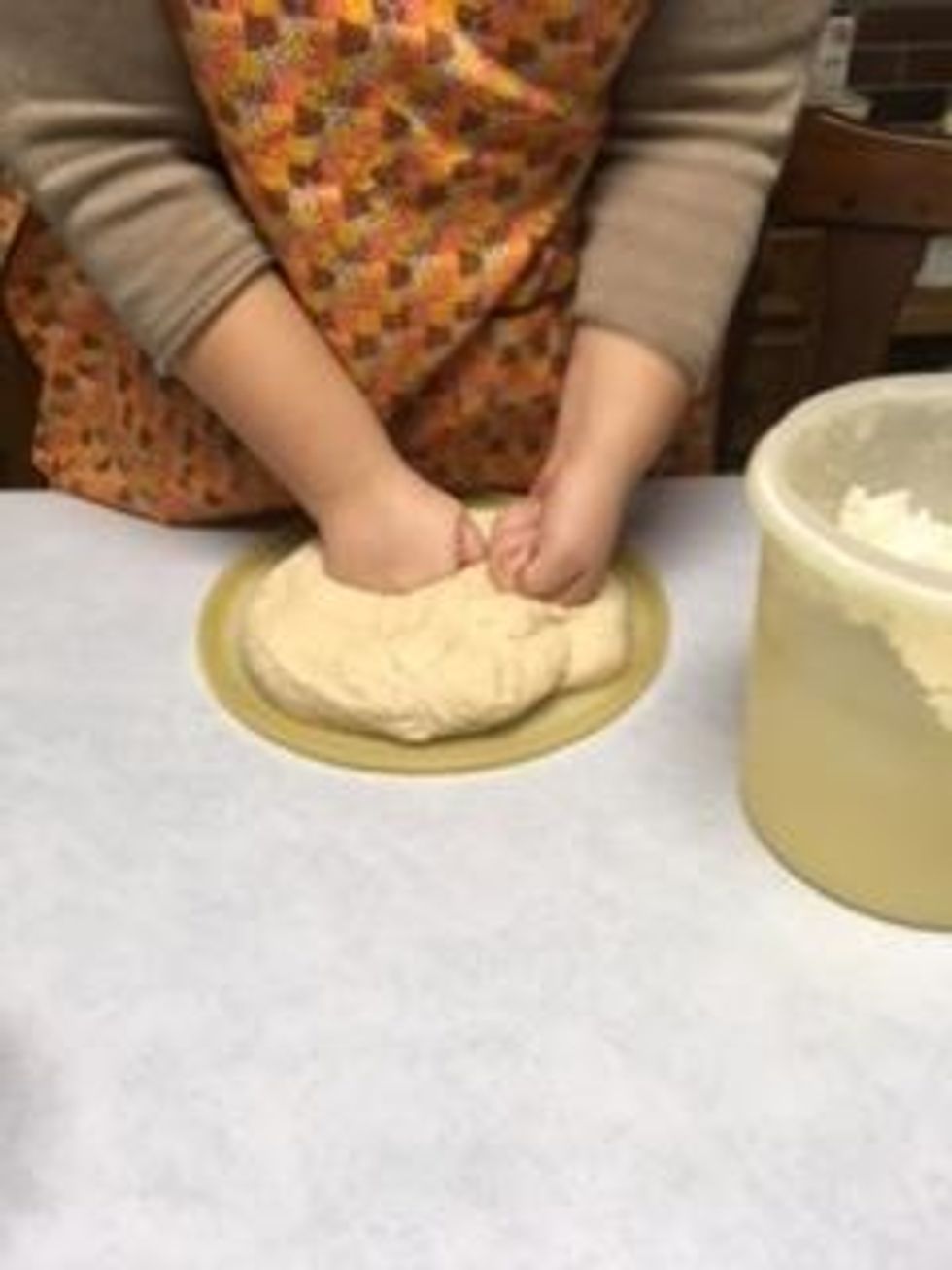 Knead the dough.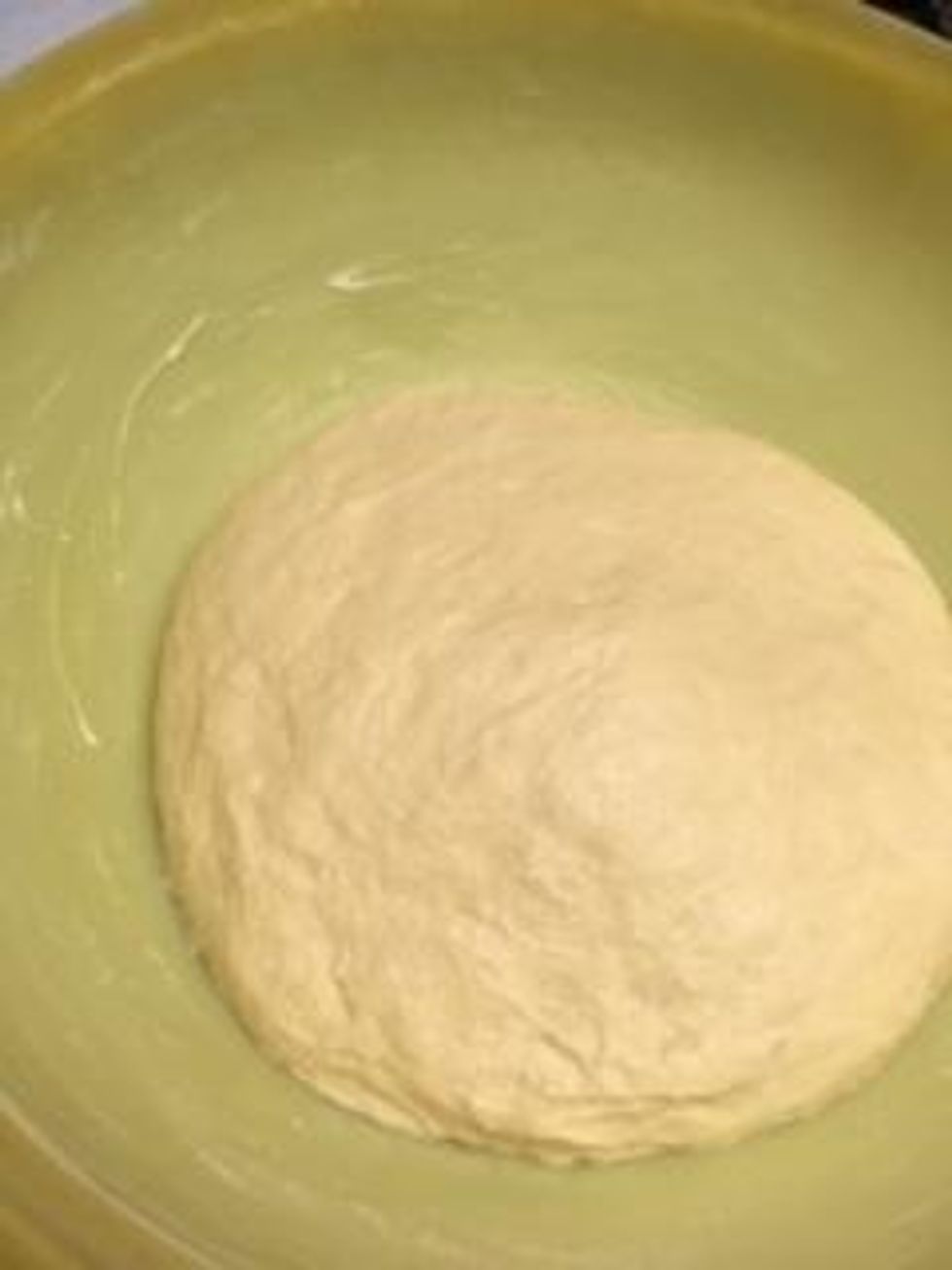 Place the dough in a large bowl and allow time for it rise.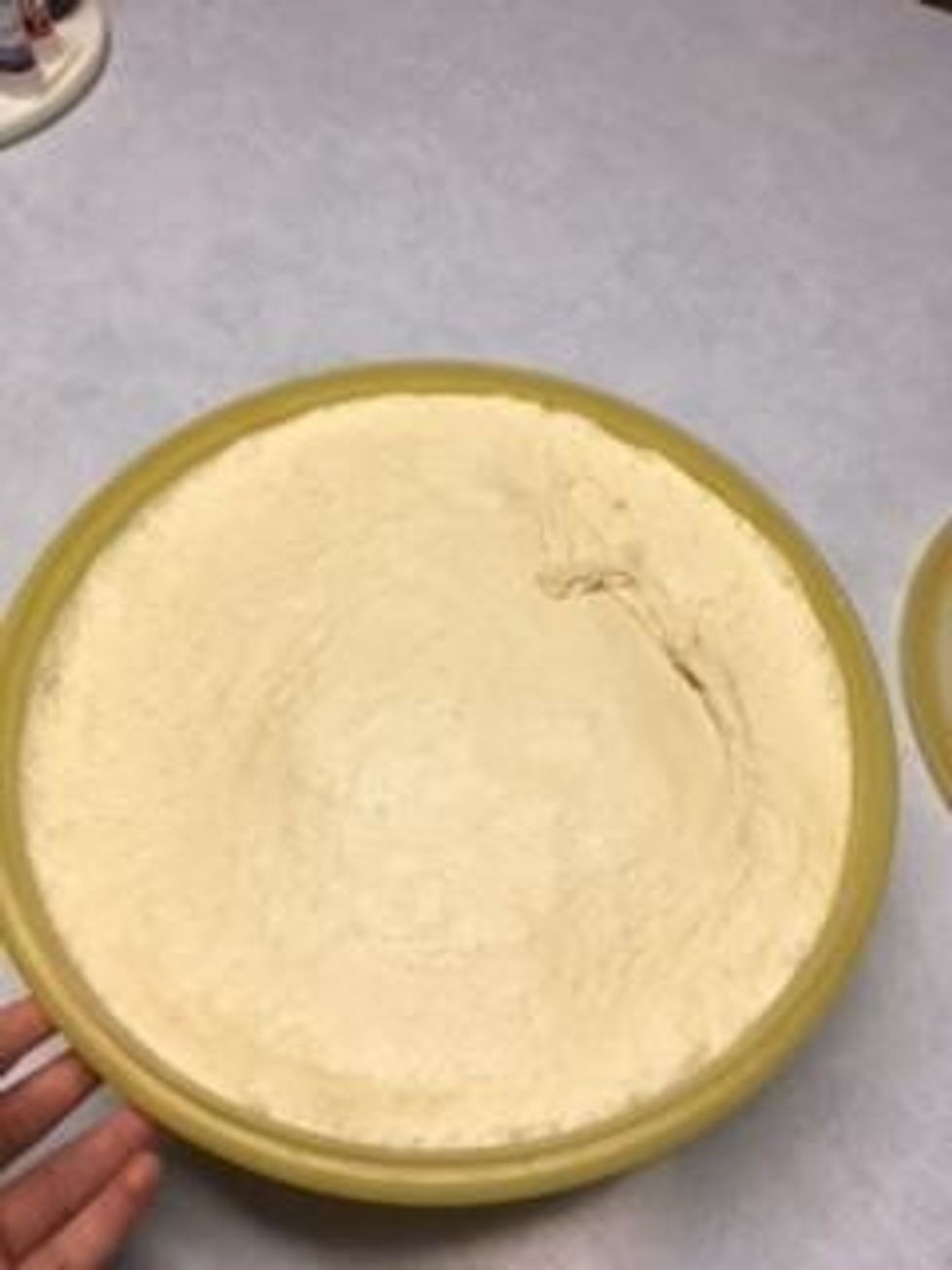 After the dough has risen, punch down the dough.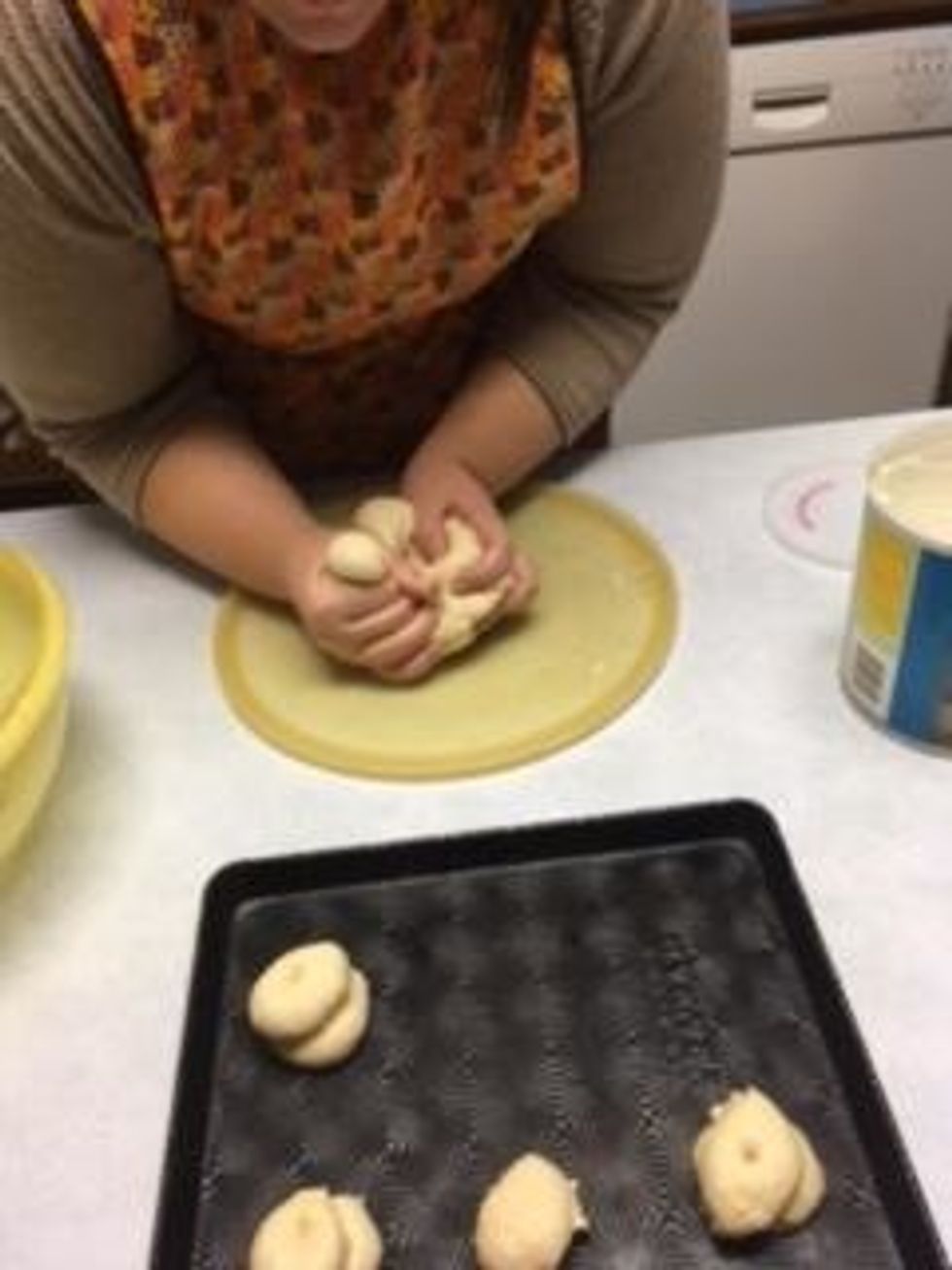 To shape the dough, pinch off two pieces of the dough and stack them on top of each other. The top should be slightly smaller than the bottom. Poke your finger in the middle to make them stay together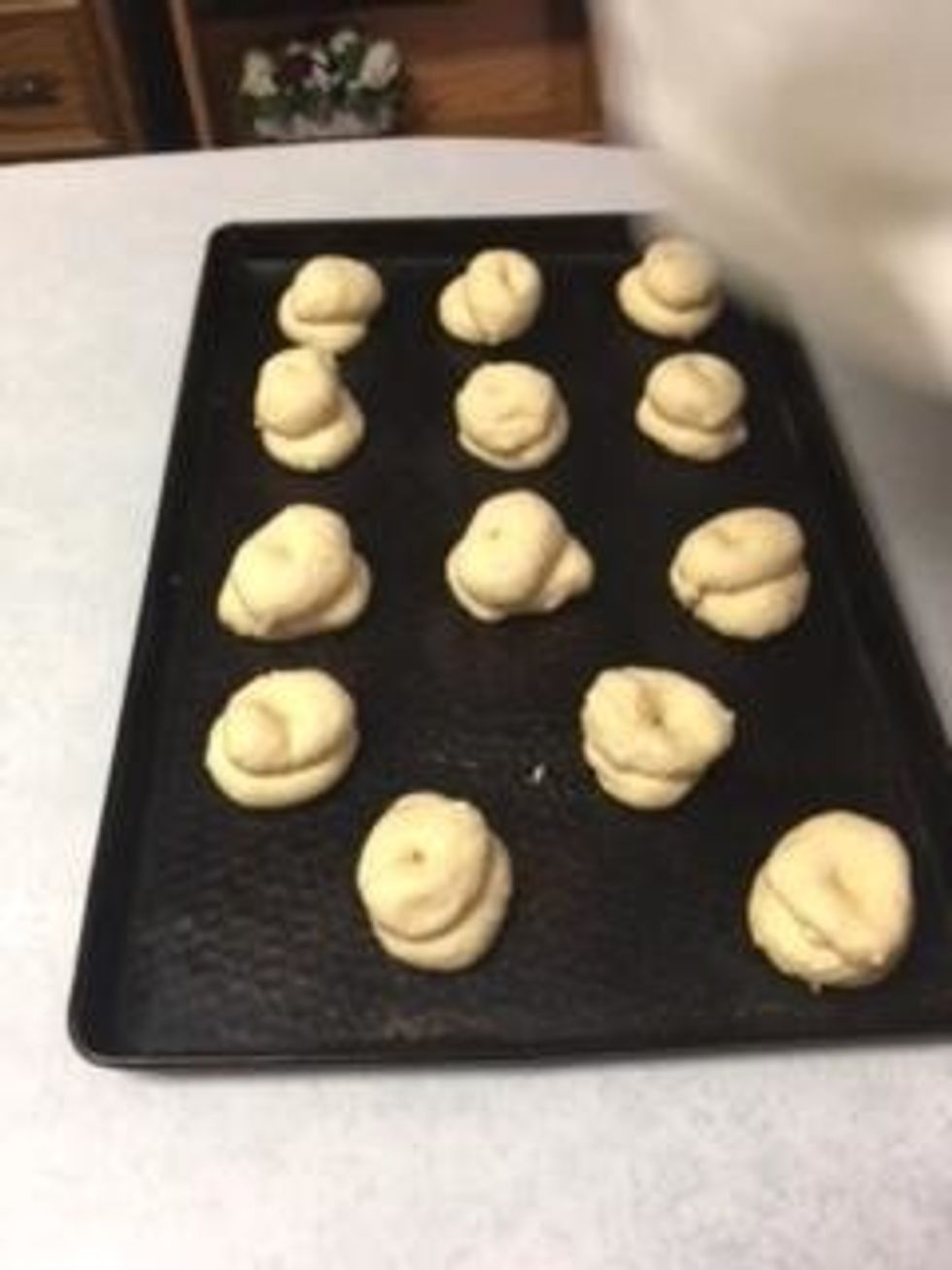 Place them on a pan and allow for them to proof.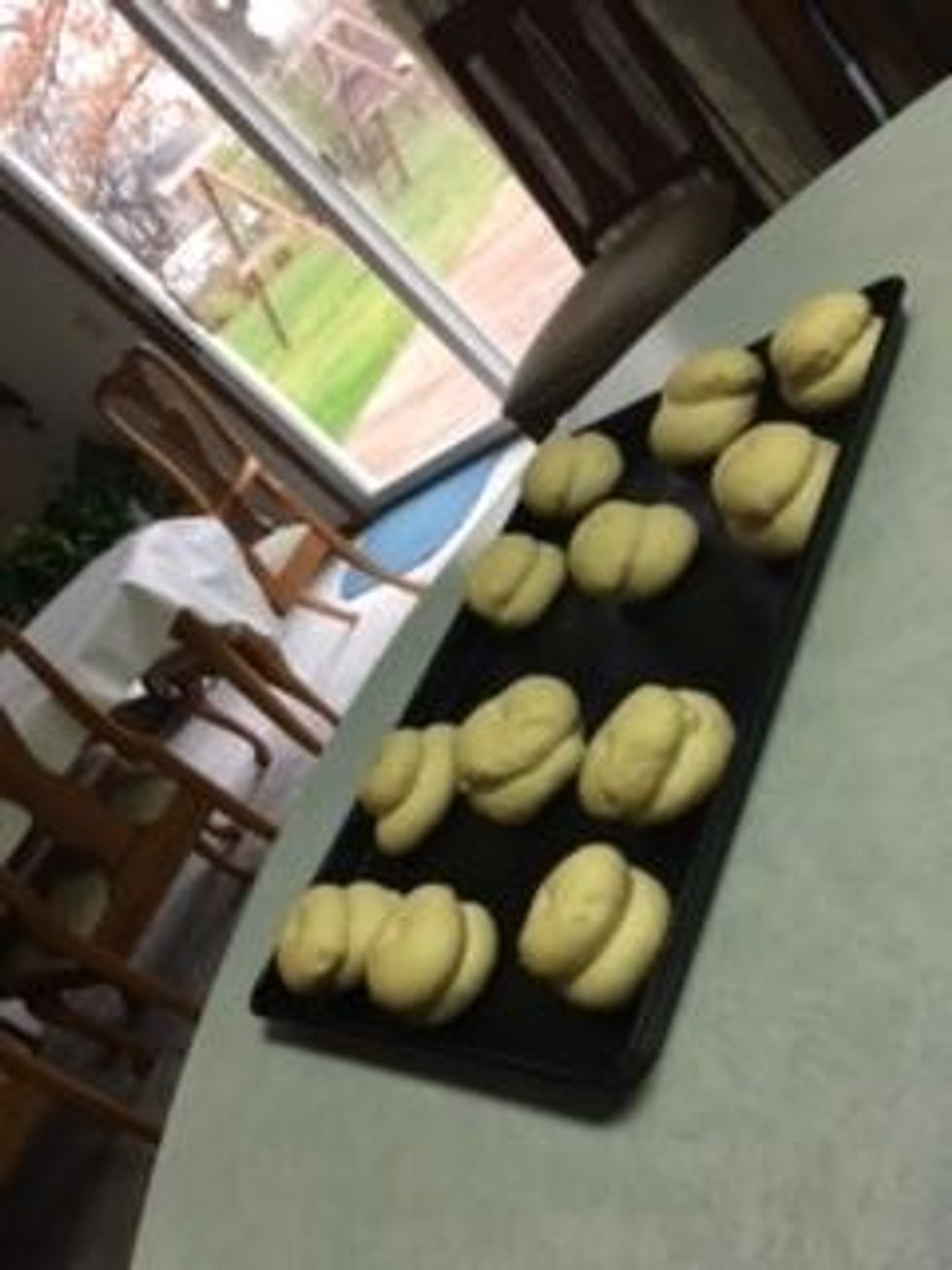 Proofed dough.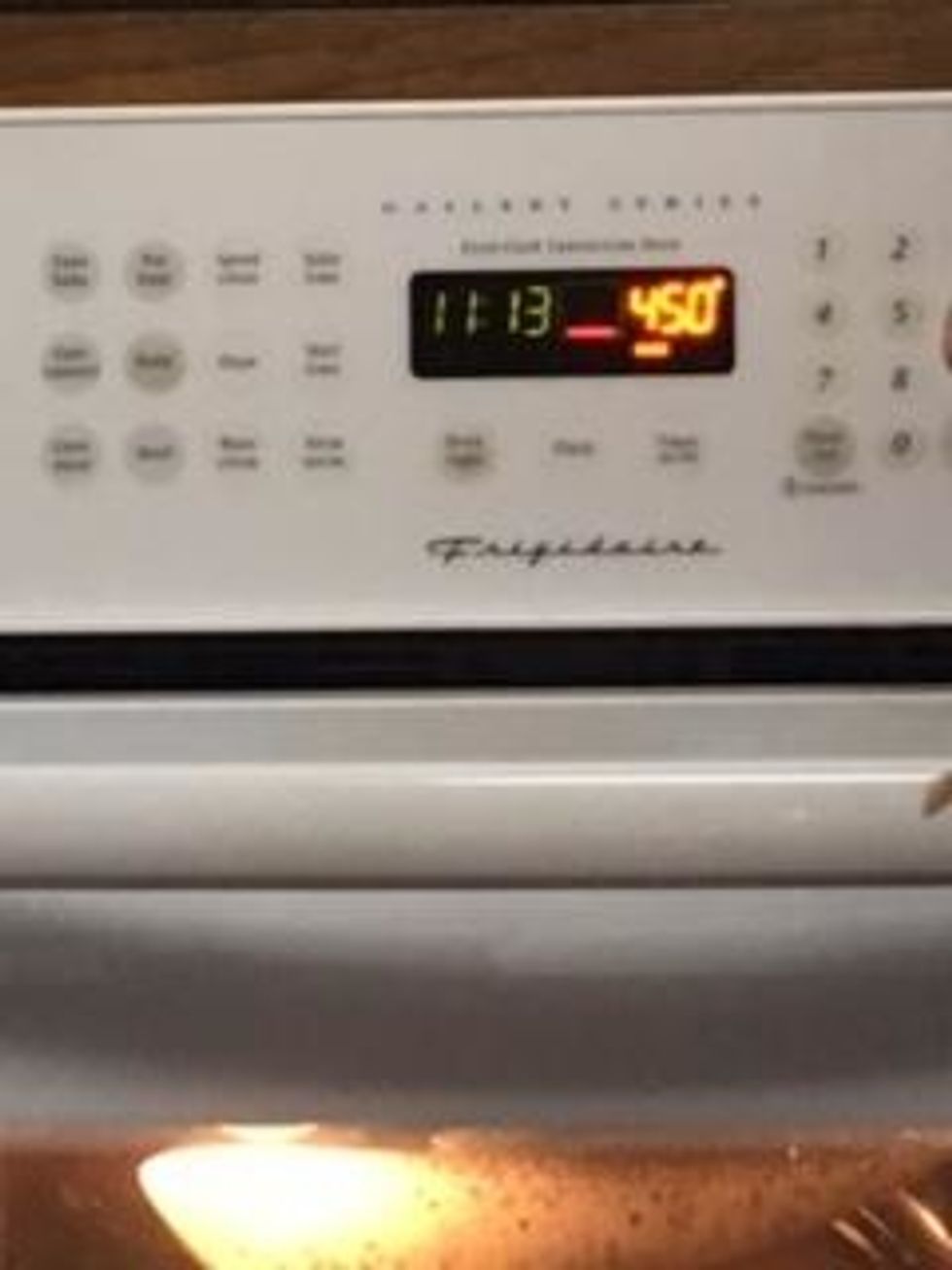 The oven should be preheated at 450.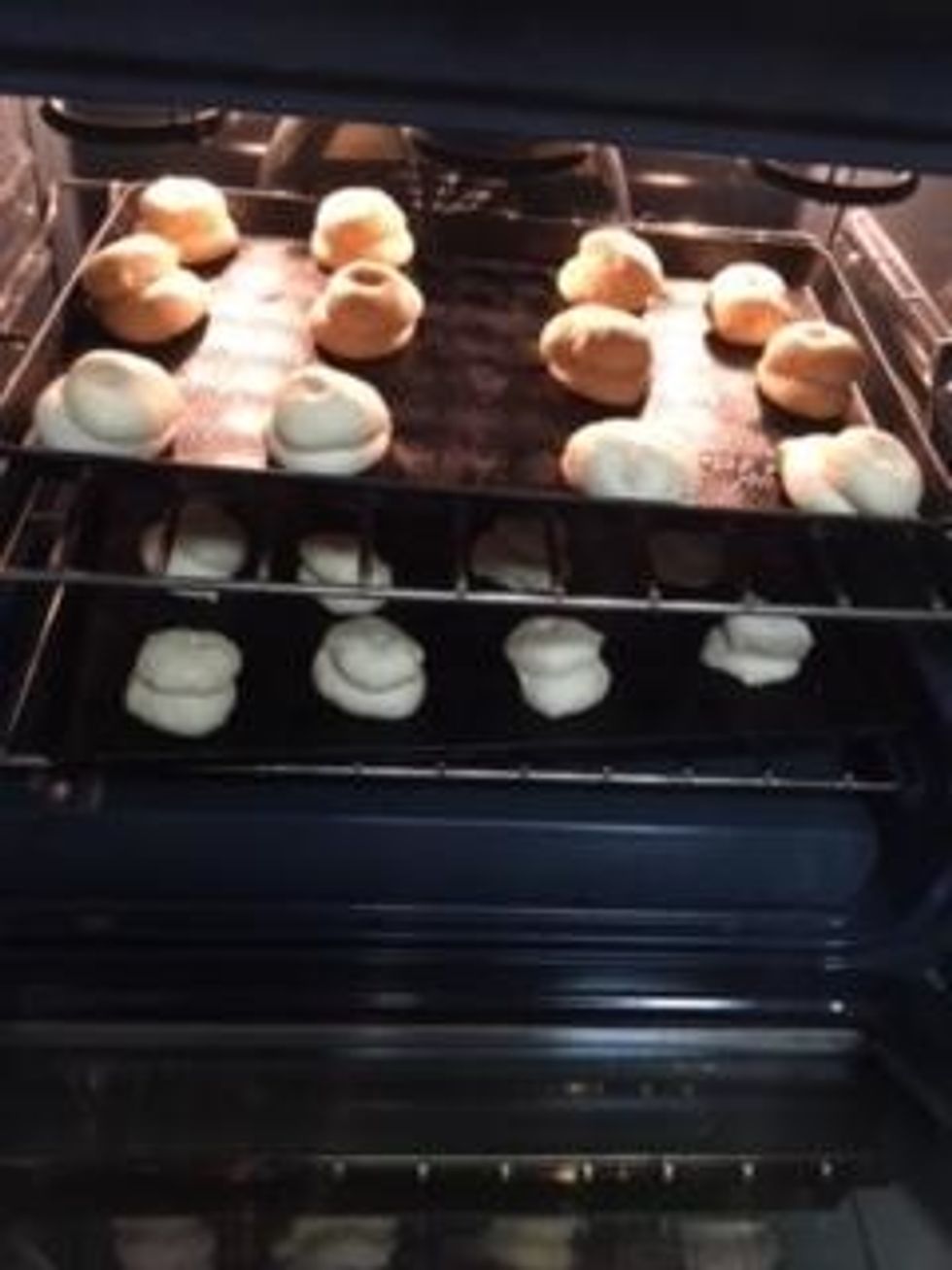 Bake the rolls for approximately 12 minutes.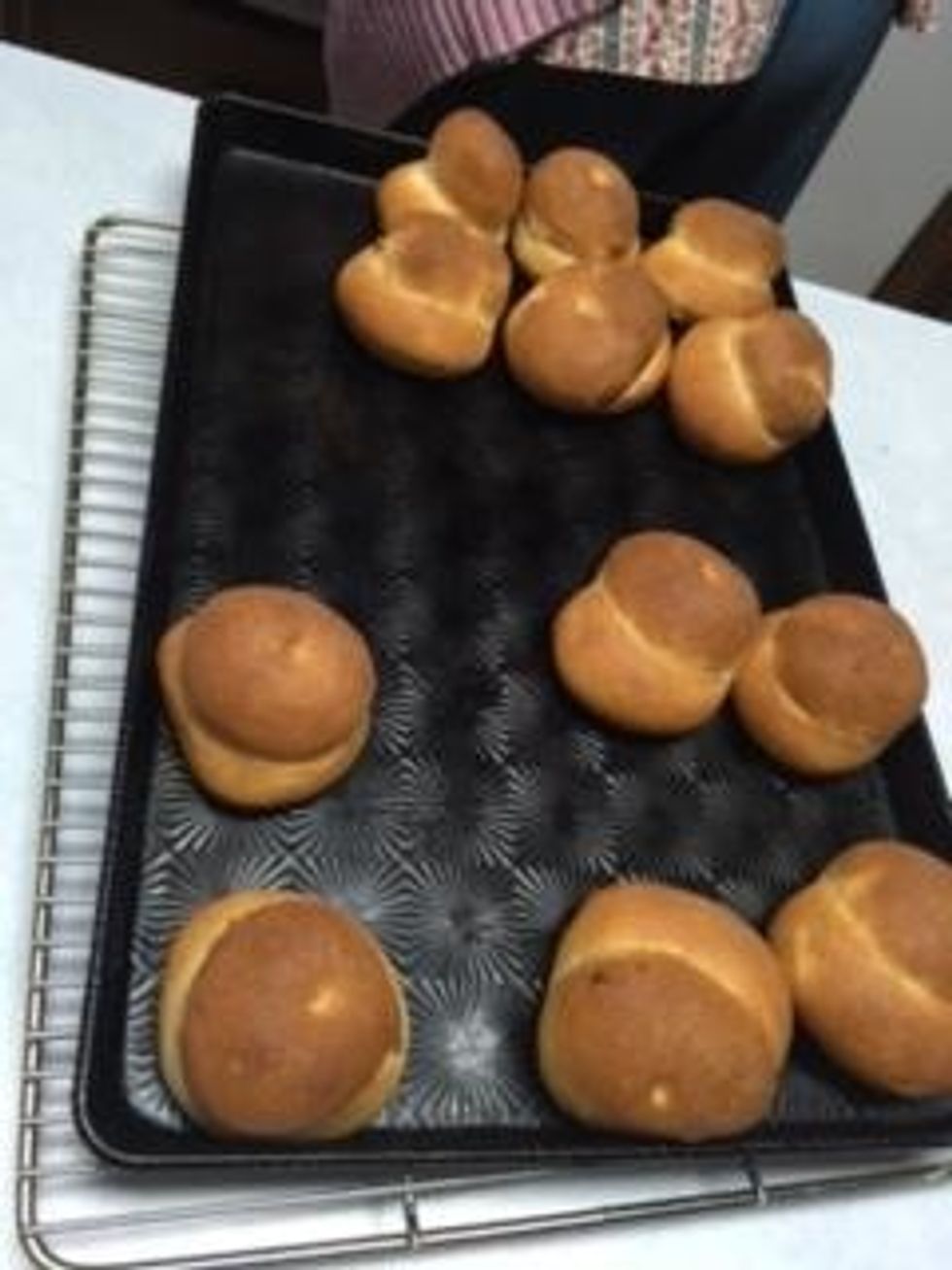 They should be browned as shown.
Immediately roll them on their sides to prevent additional browning on the bottoms. Let cool.
Flour
3.0c Milk
1.0 Stick of Butter
1/4c Oil
2.0tsp Salt
1/2c Water
1/2c Sugar
6.0tsp Dry yeast