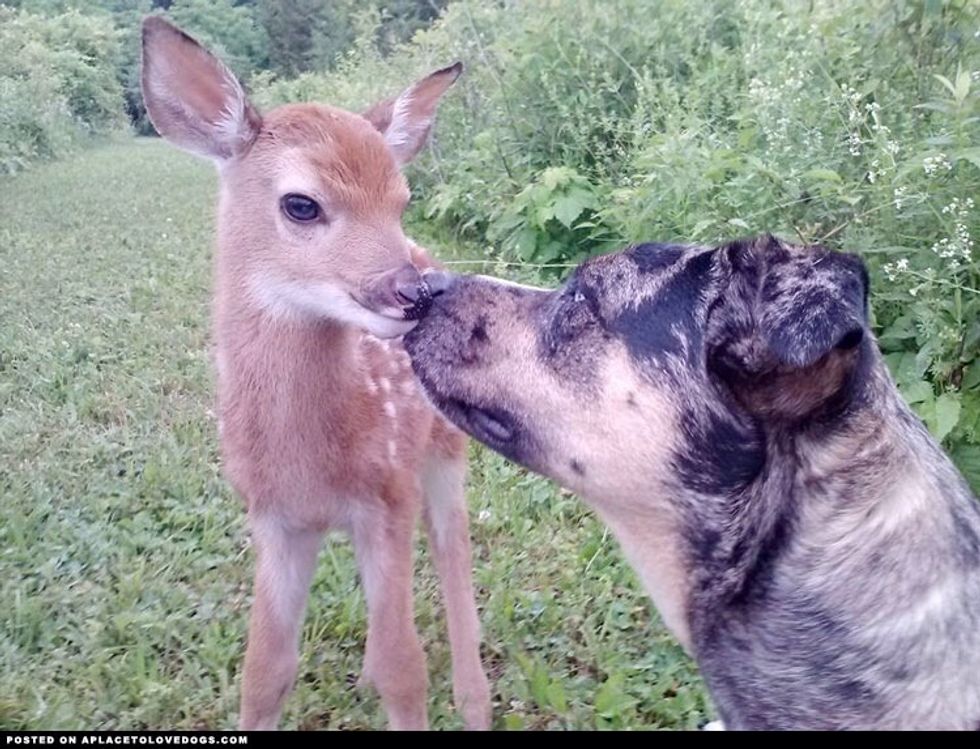 Get your dog, and you don't need a deer this is just a photo of some wild deer and a dog and they just seemed to get a long well!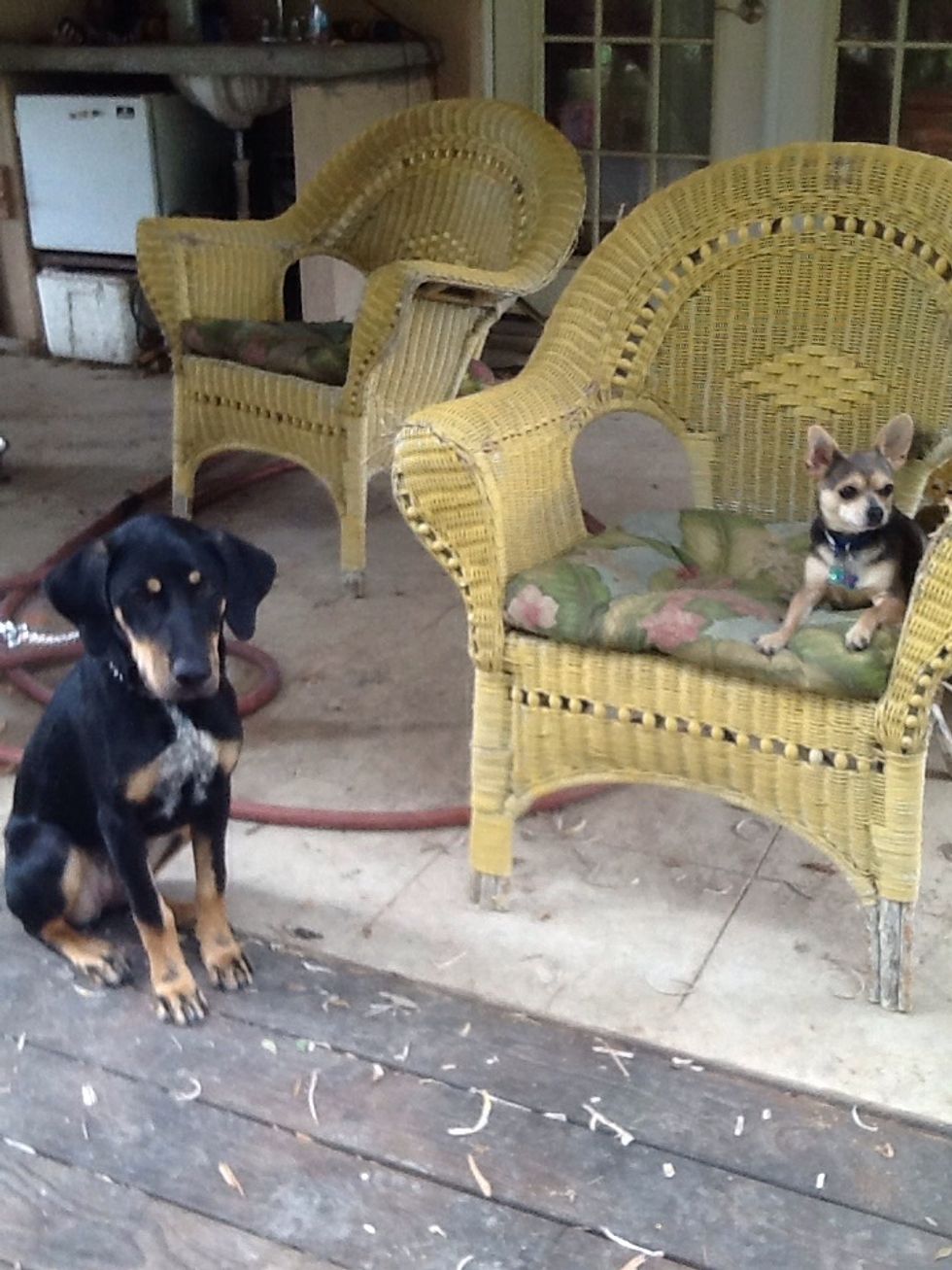 Always have other animals so that they get comfortable being around more animals.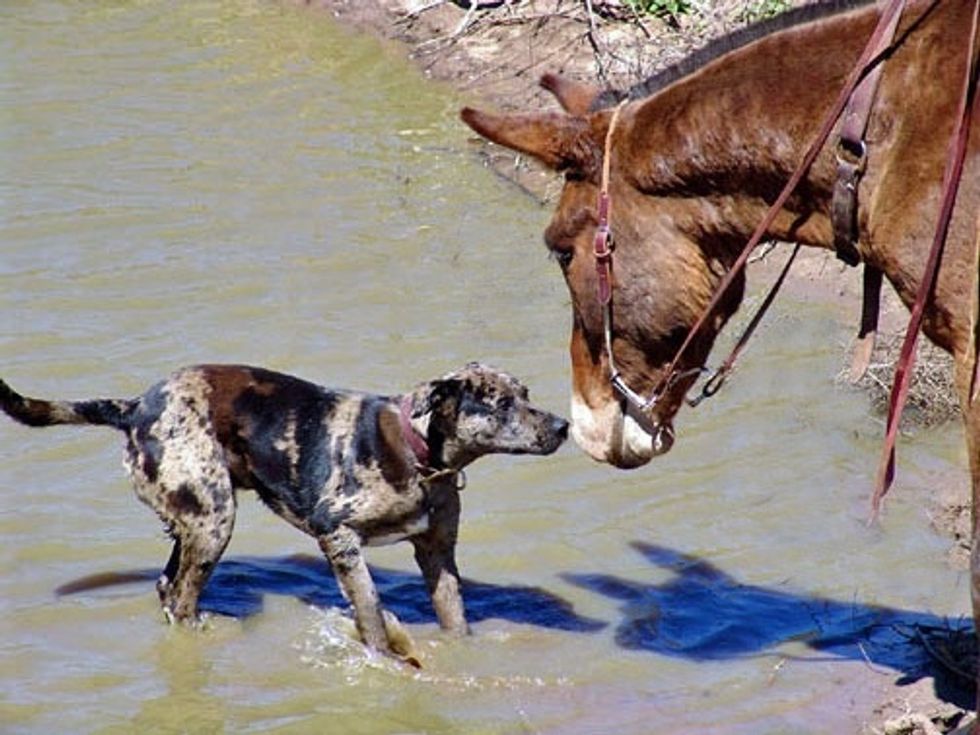 in this picture my dog was really scared of our horse, but over time as we worked getting them closer or me working with the horse and my dog watching. They are now Best Friends
Grab some meat or other treats your dog likes, and put in your hand. Curl your hand up into a fist they will most likely jump, but just keep standing there and say ''sit". It may take long,just wait.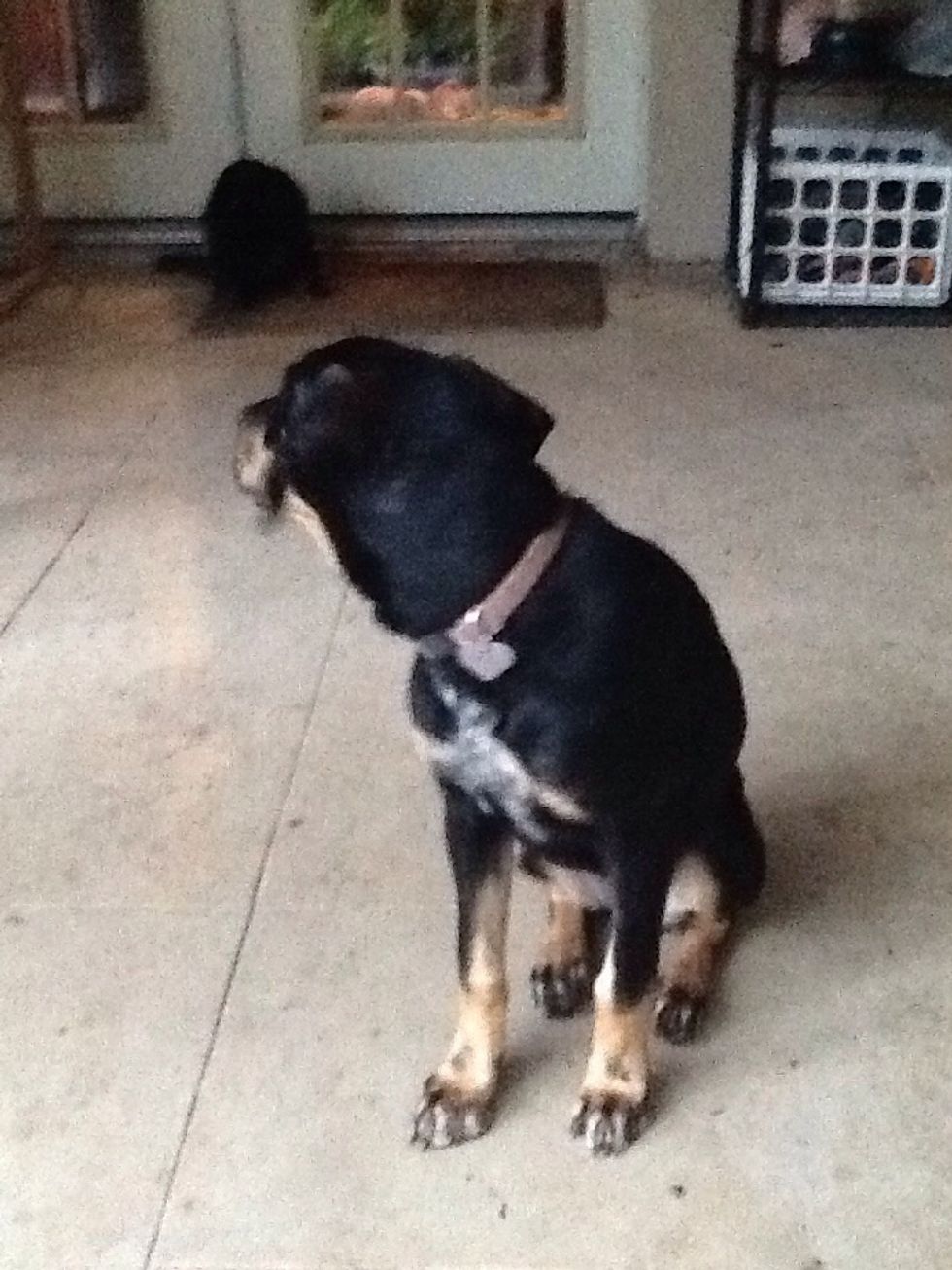 She finally sat down!
They will soon be nice if you do this as much as possible or at least on weekends.
Your dog
treats
maybe some other pets