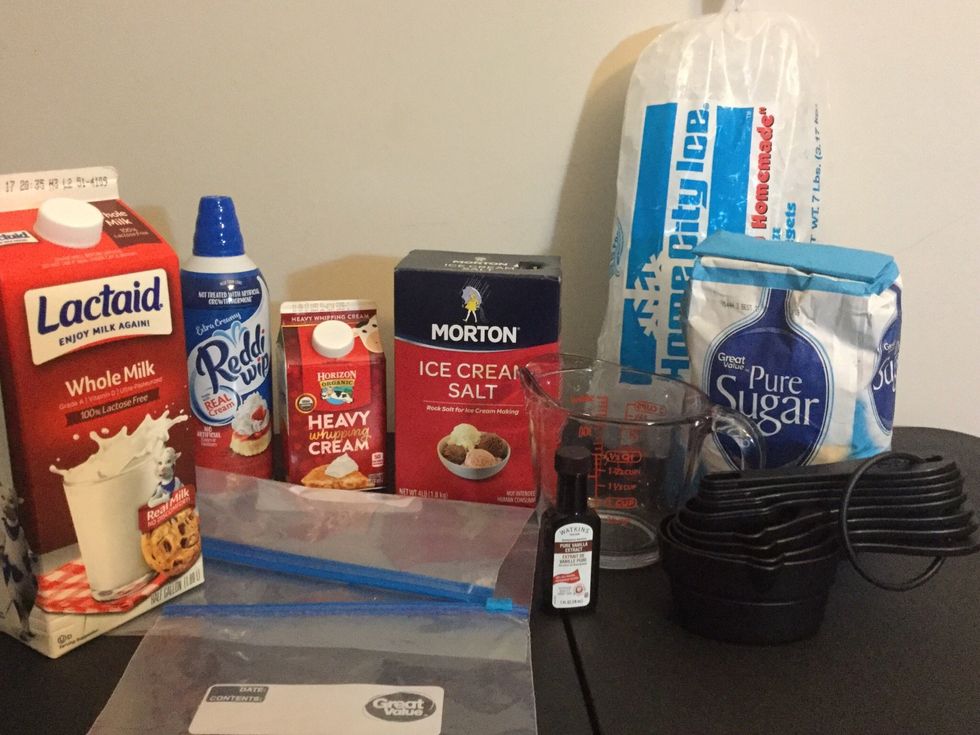 Gather your ingredients.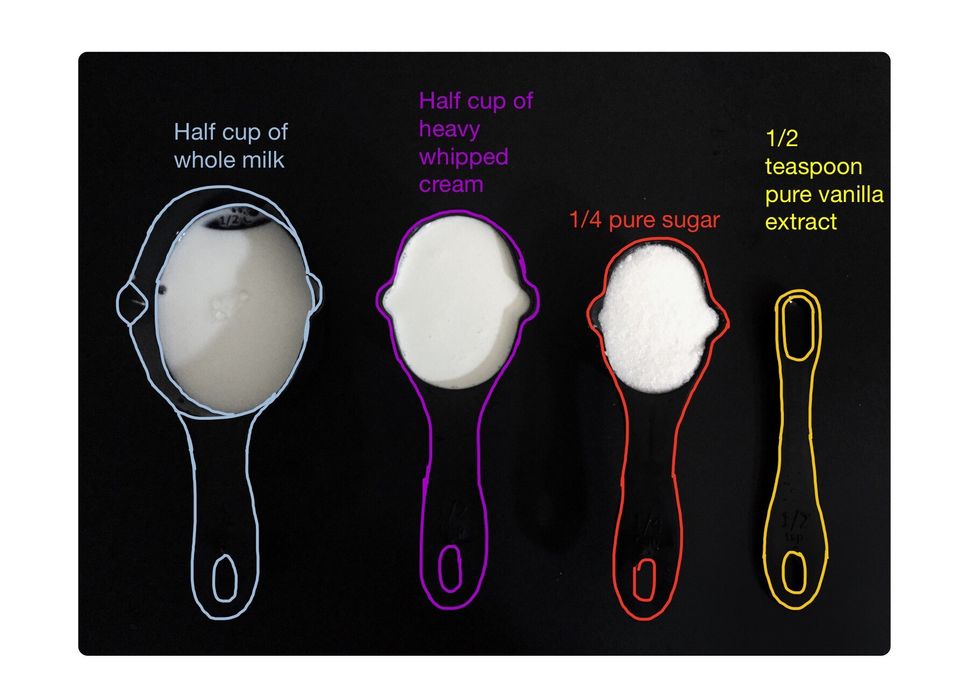 Measure 1/2 cup of whole milk, 1/2 cup of cream, 1/4 cup of pure sugar, an 1/2 teaspoon of pure vanilla extract.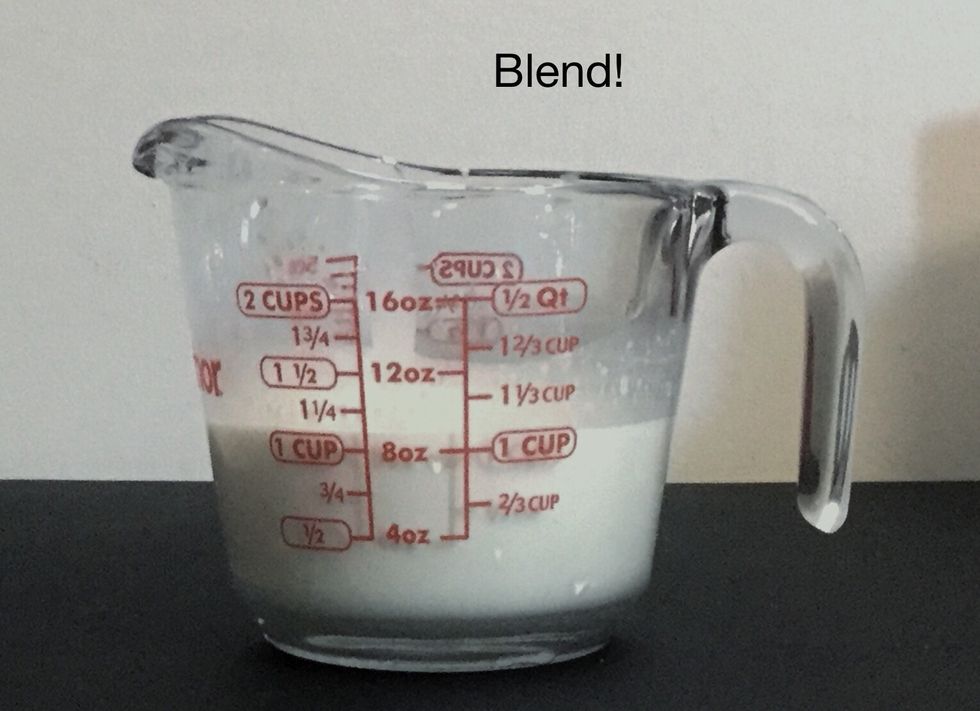 Then, pour those ingrediants in a measuring cup or bowl. Now, blend.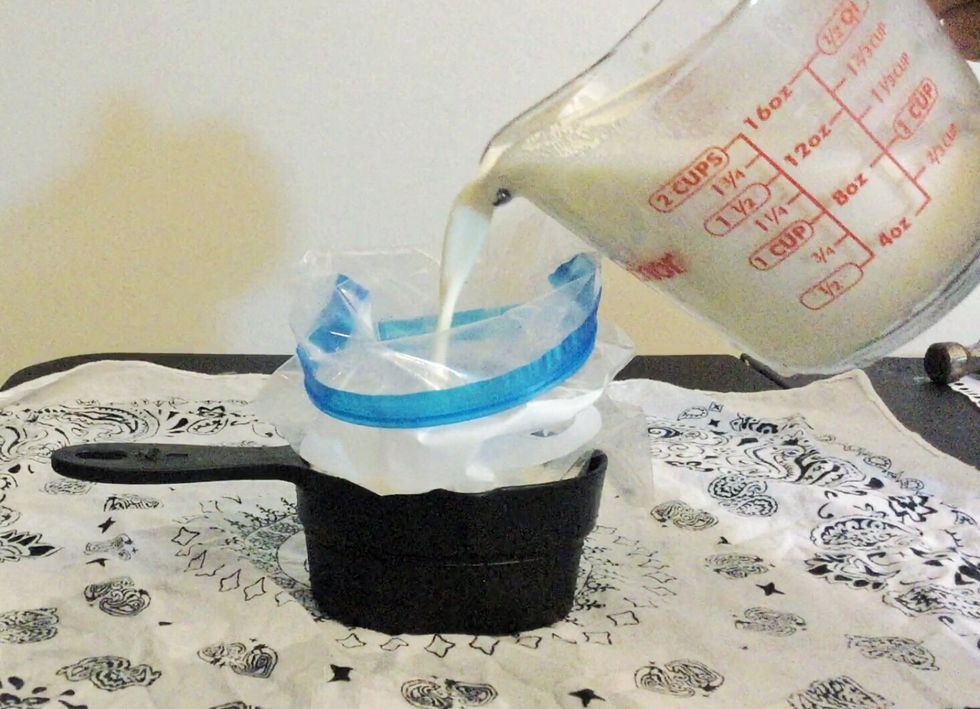 Once it's blended, pour the mixture into the small plastic slider zipper bag. If you want, place the bag on a bowl so you would be safe from spilling.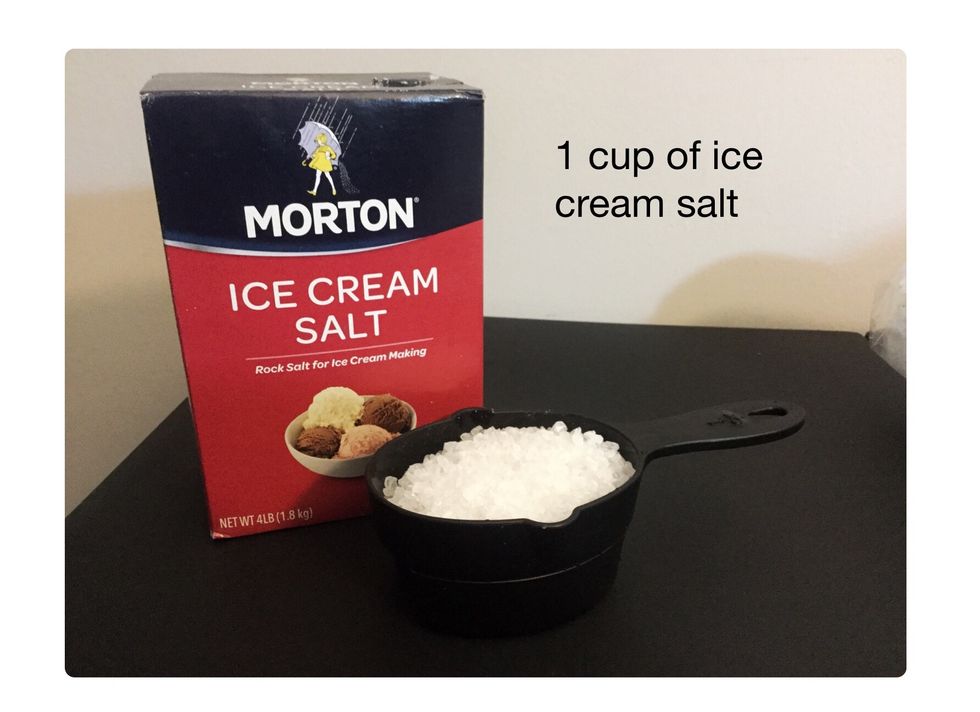 Place the mixture aside. Measure 1 cup of ice cream salt. Any salt like table salt, rock salt, etc. would suffice.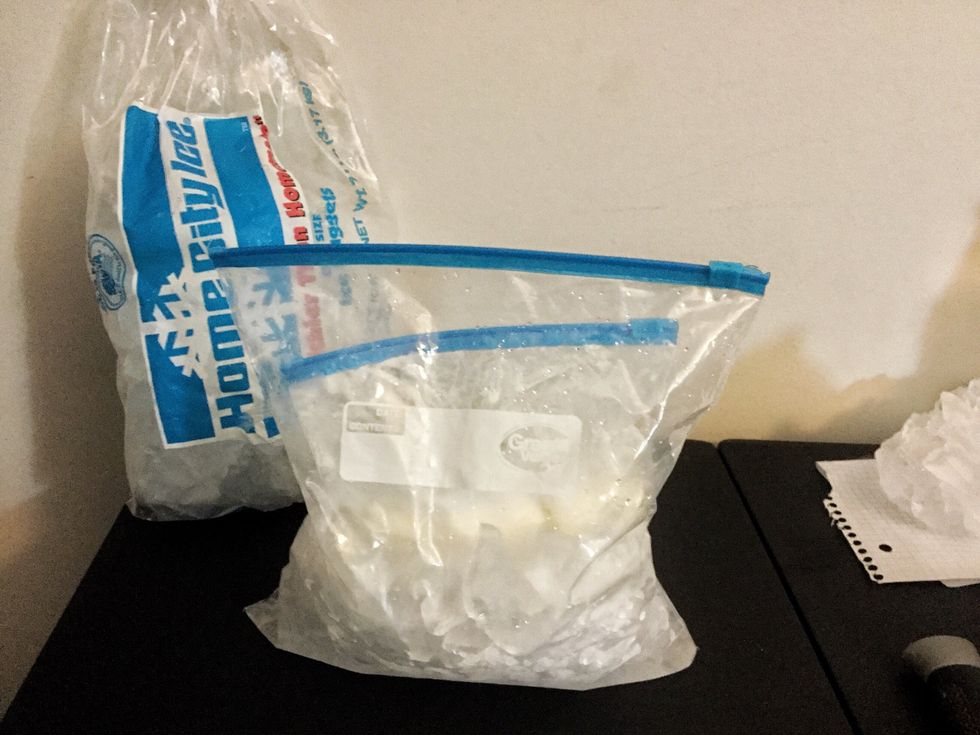 Grab you bigger plastic slider zipper bag. Pour your 1 cup of salt and a lot ice into the bag. Place the small closed bag with the mixture inside the bigger bag.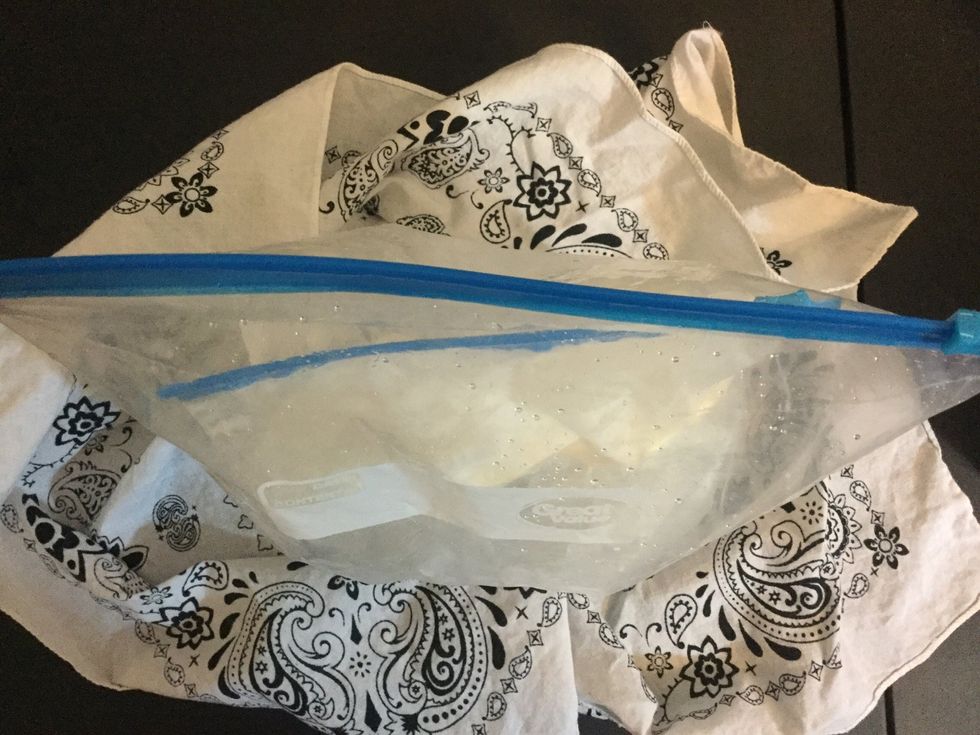 Make sure everything is closed and secure from spilling. Grab your small towel or gloves to shake the bag. Now, you shake for 5 minutes.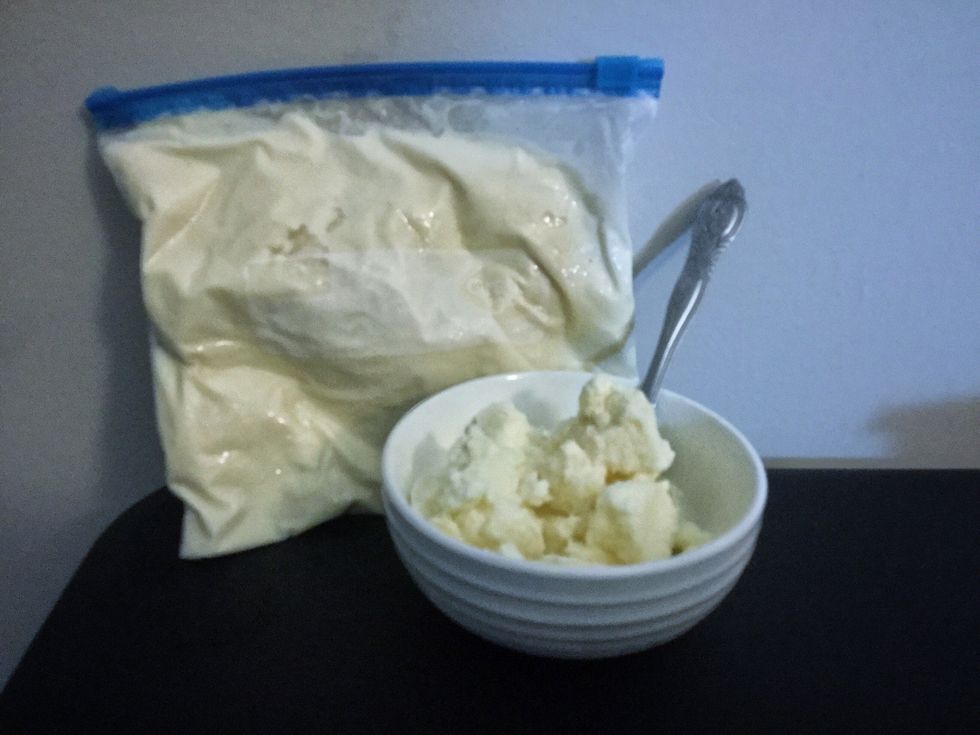 5 minutes of shaking gives you a soft serve. If you want a firmer serve, shake for 7-10 minutes or leave the ice ream in the freezer overnight. Enjoy your delicious homemade vanilla ice cream!
Vanilla extract
Whole Milk
Ice cream salt (or table salt)
1 big plastic slider zipper bag
Ice
1 small plastic slider zipper bag
Pure Sugar
Heavy whipping cream
Measuring cups 1/2 cup,1/4 cup, and 1/2 teaspoon.
Optional: Bowl and your favorite toppings!
Small towel or gloves