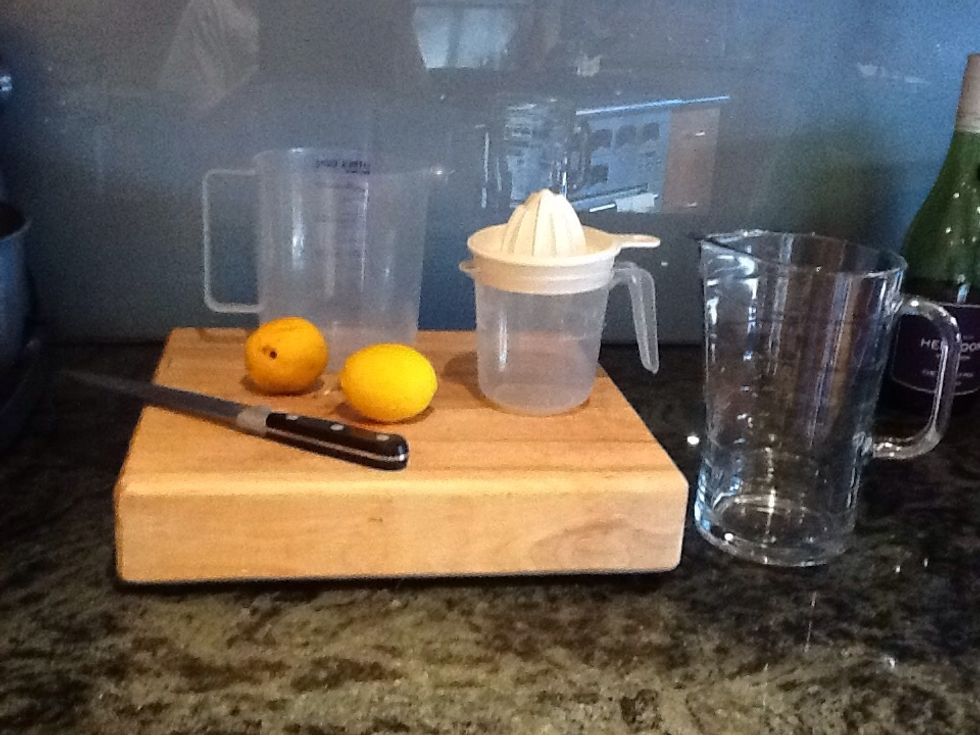 These are all the thing that you will need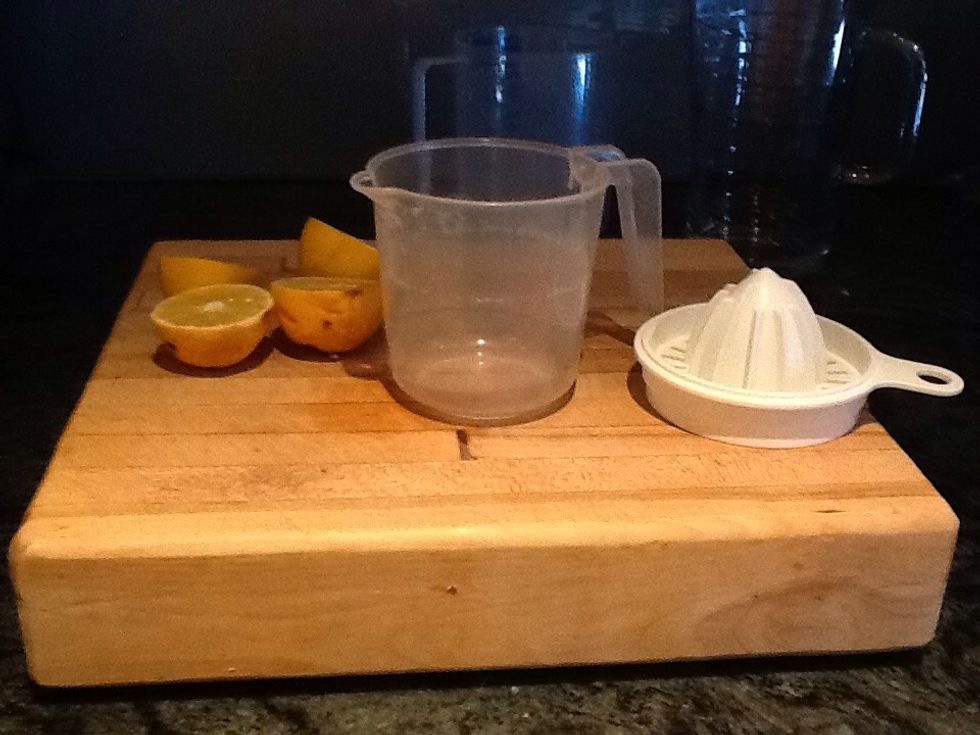 Take your lemon squeezer and the small jug. Then squeeze the lemons into the small jug and trough the lemon squeezer.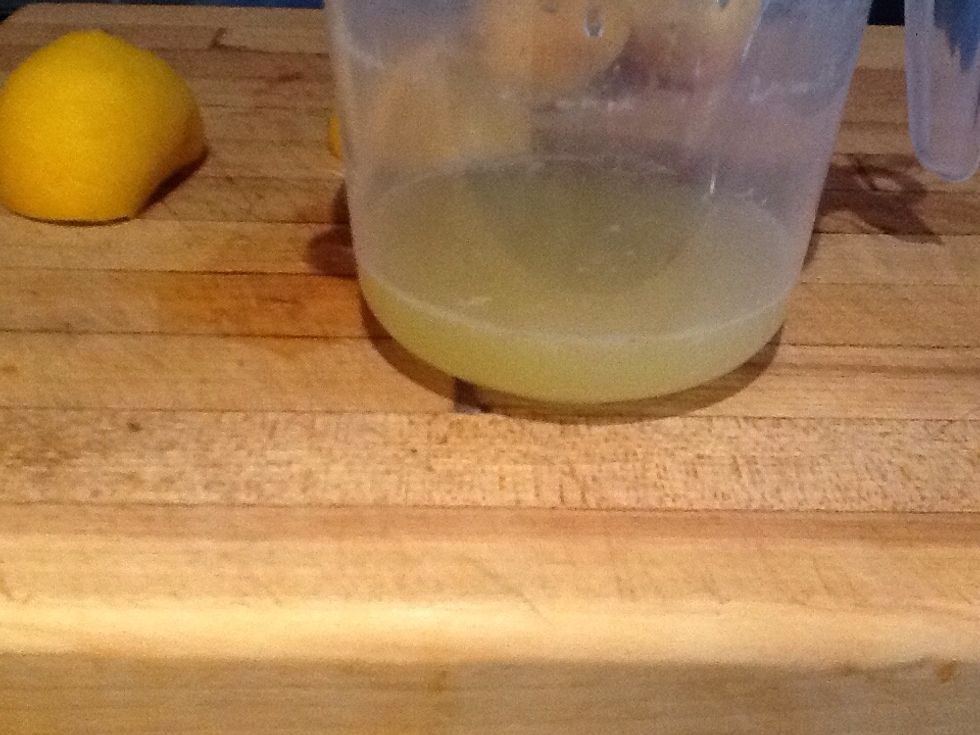 It should look like this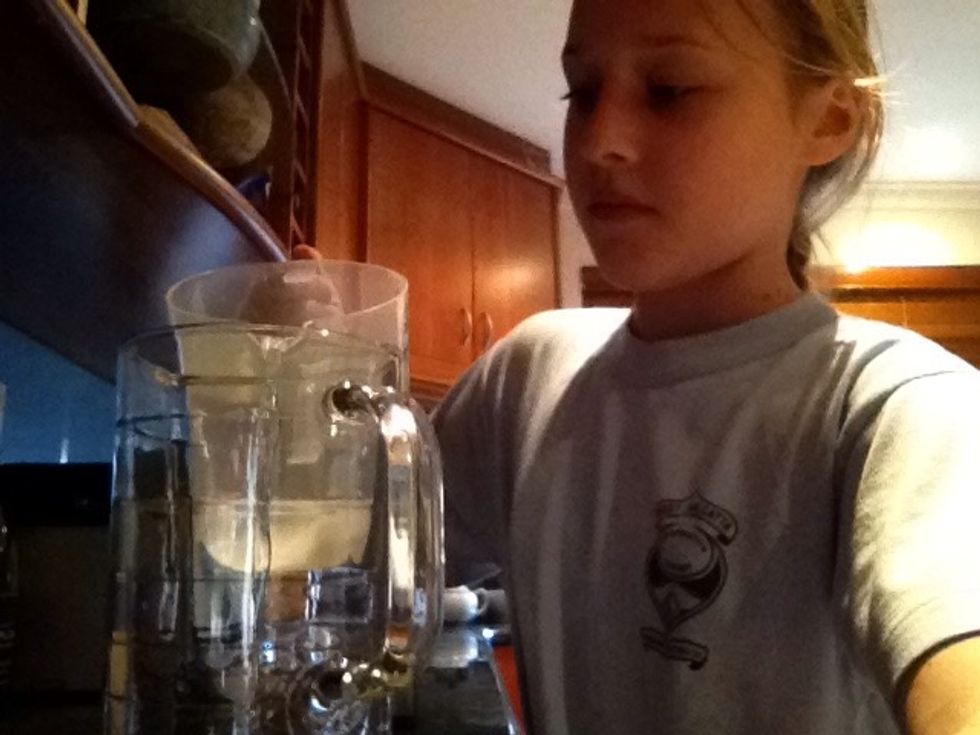 Next add the 1 litre of water to the big jug.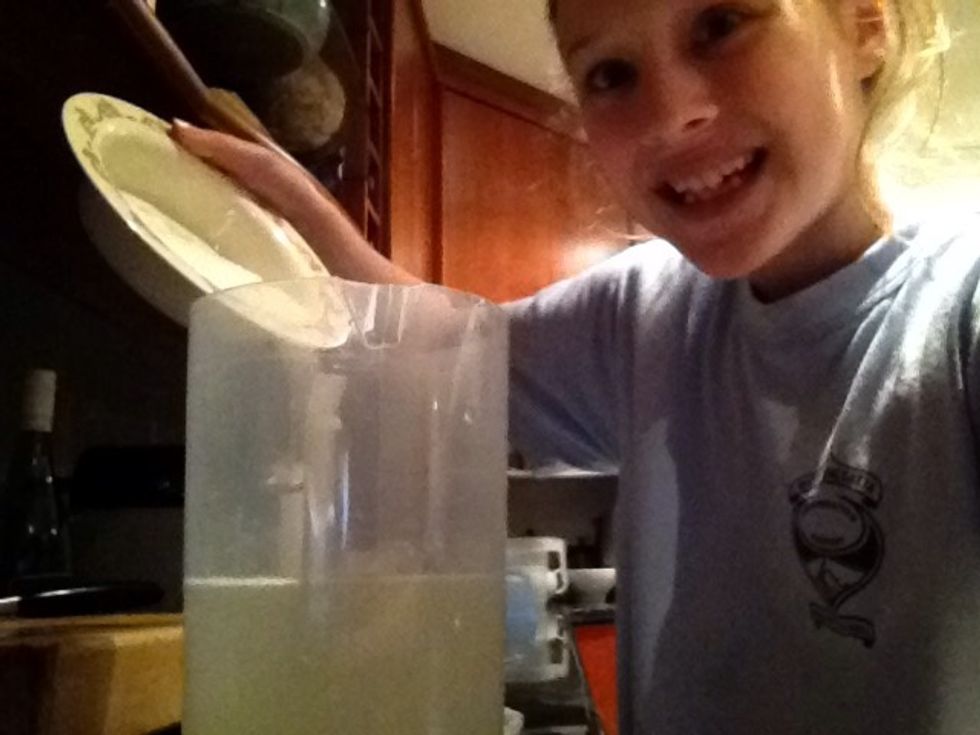 Now add the 100g of sugar into the lemonade and stir well with a teaspoon.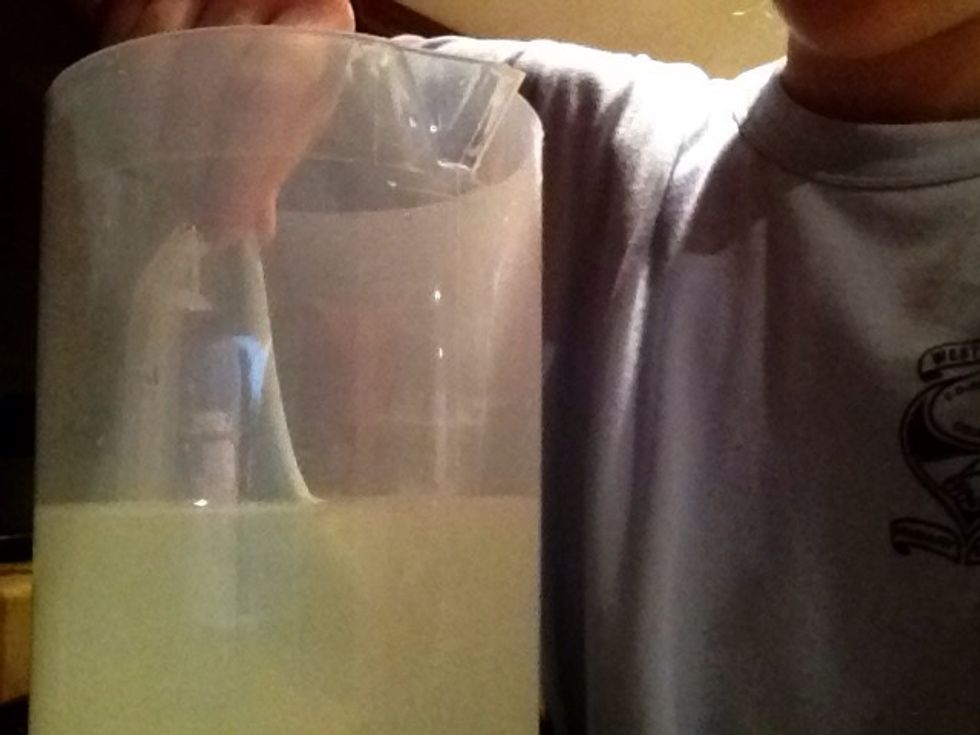 This is the finished product.
You will need:
2.0 Lemons
1.0 Big jug
1.0 Knife
1.0 Lemon squeezer
1.0 Cutting board
1.0l Of water
1.0 Mesuring cup
1.0 Small jug
1.0 Spoon
100.0g Of sugar
1.0 Scale
1.0 Bowl