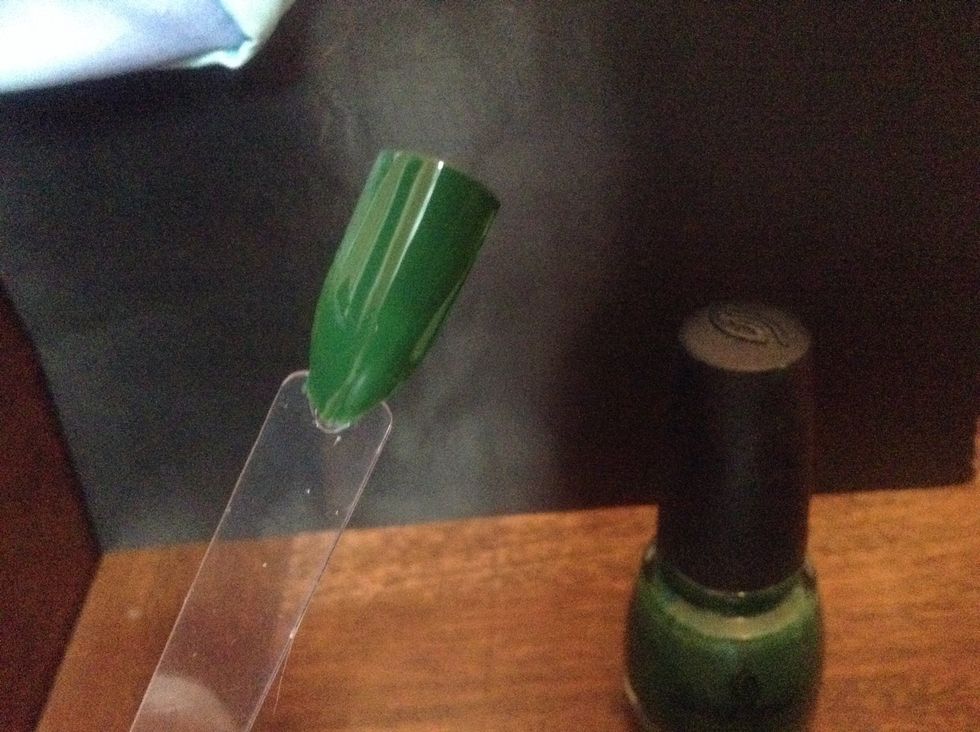 First paint the nail with the green polish. Make sure that it is opaque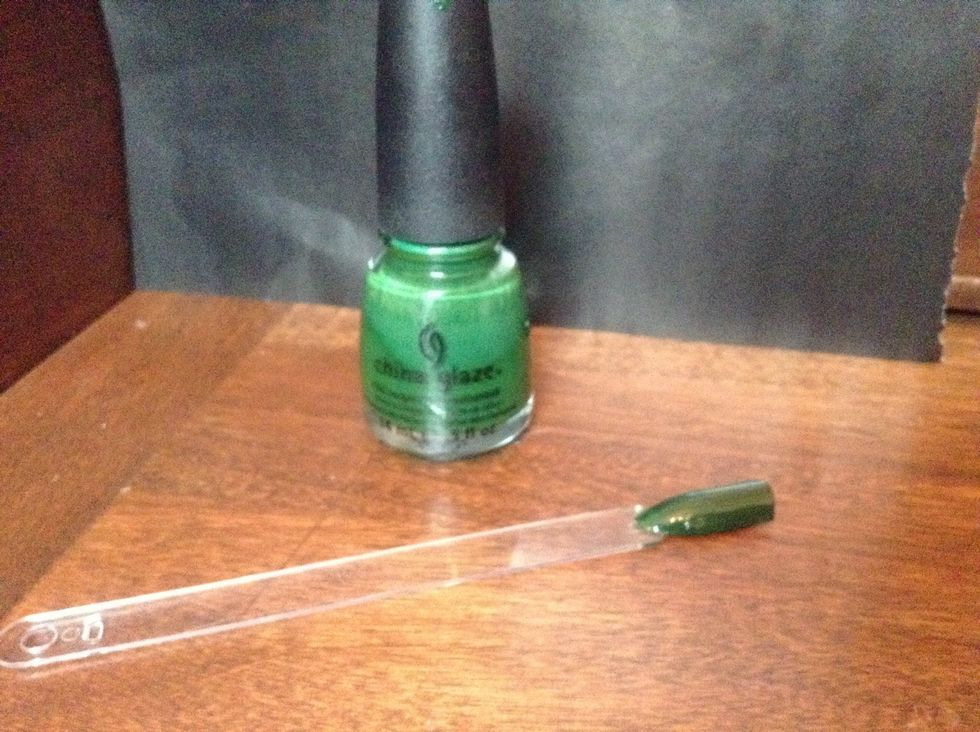 I used two coats of China glaze in 'Holly-day'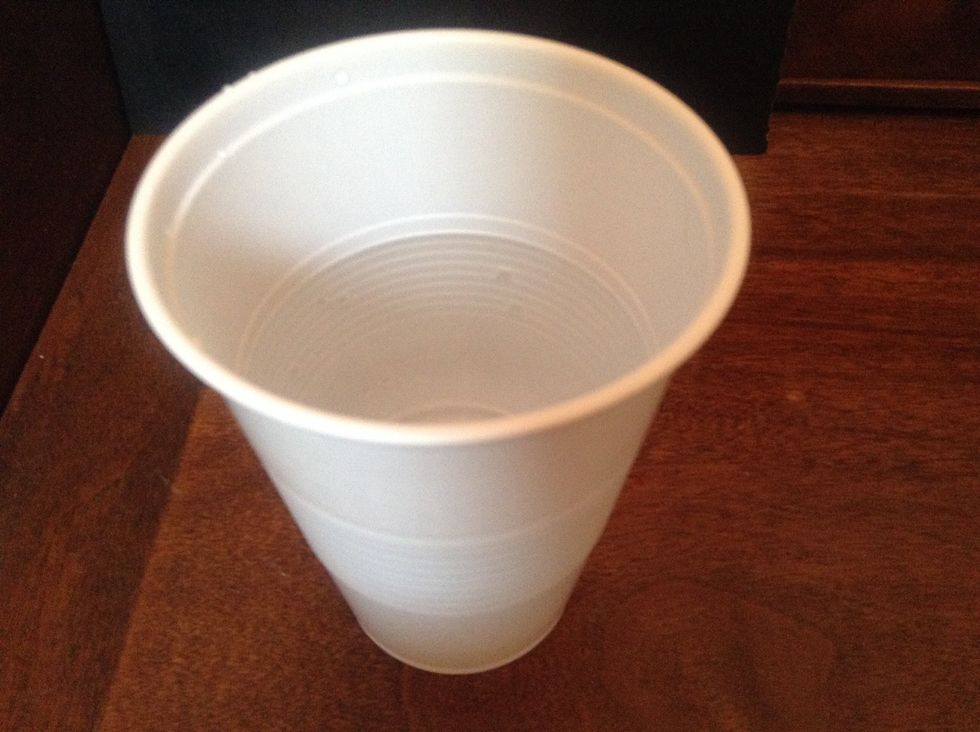 Take your cup and fill it with warm water.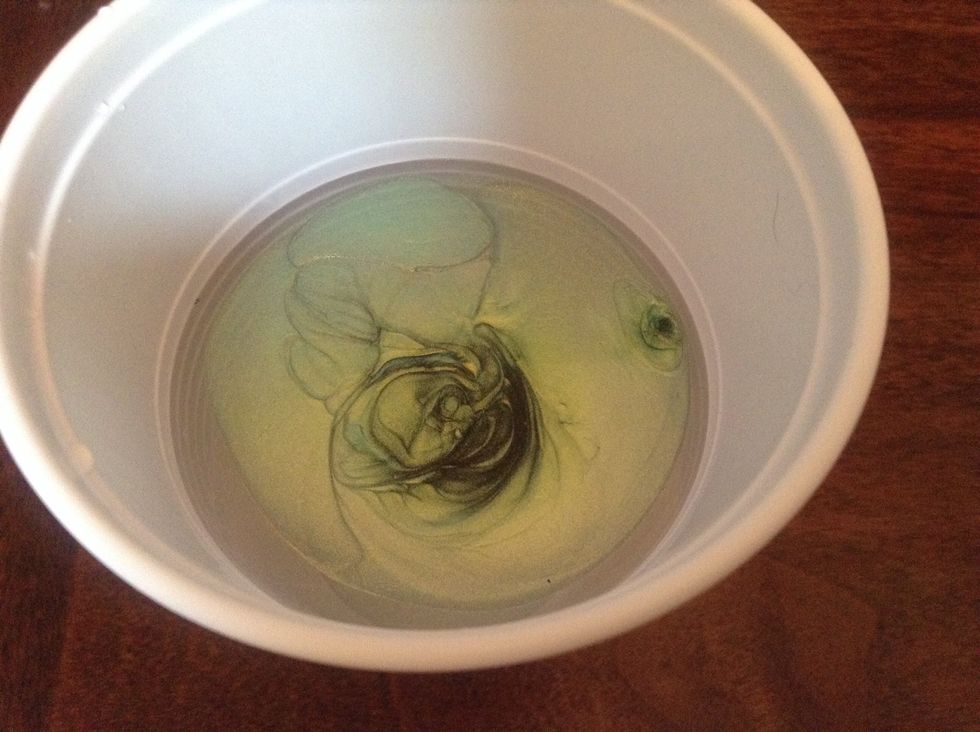 Put some of the shiny green polish in.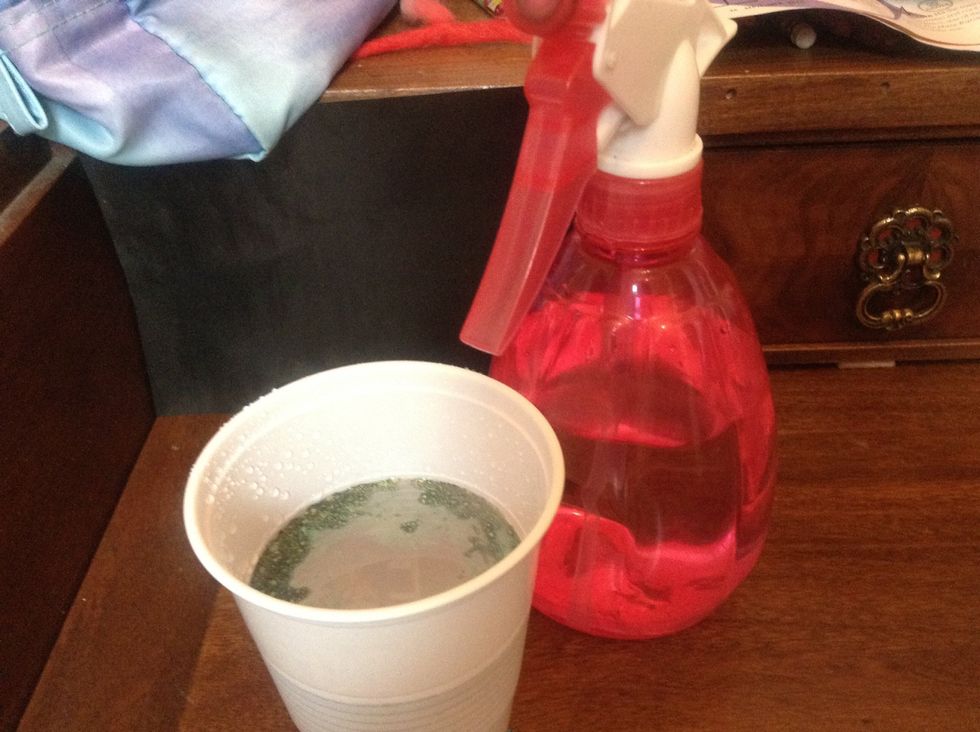 Spray it with the spray bottle. If you use a big one, then it will look like that, but if you use a small one it will be different.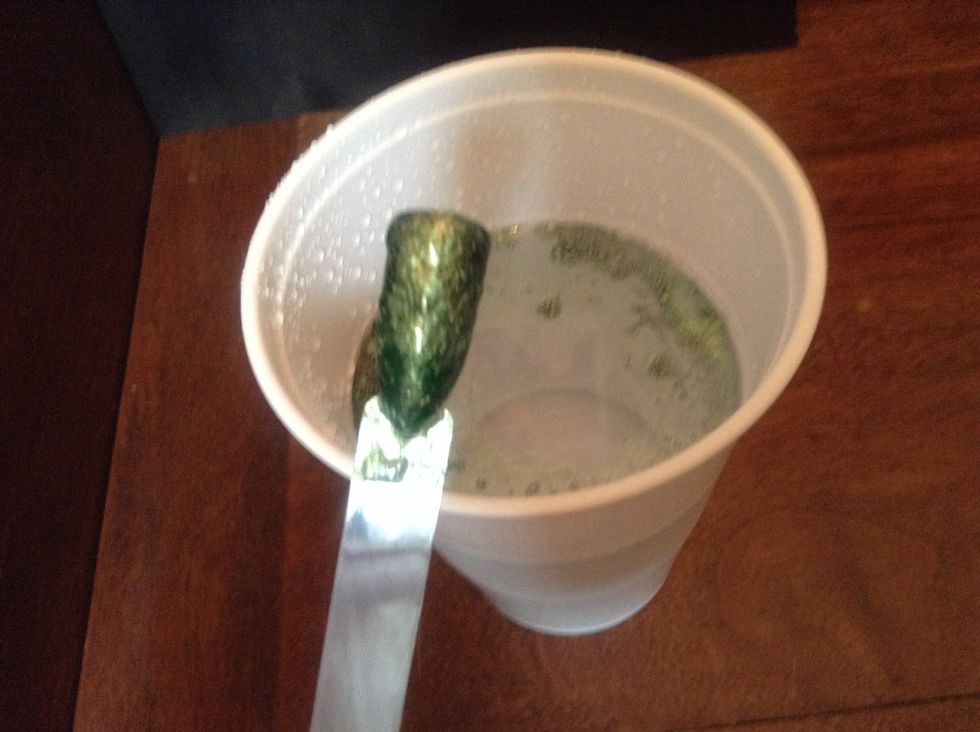 There you go! A mossy nail. If there is excess nail polish on your finger, just take it of with nail polish remover.
The left one I just got the rest of the nail polish in the cup onto it.
1.0 Green nail polish
1.0 Shiny green nail polish
1.0 Plastic cup
1.0 Spray bottle
Warm water