How to Make Fettuccine Alfredo and Garlic Bread!
How to Make Fettuccine Alfredo and Garlic Bread!
23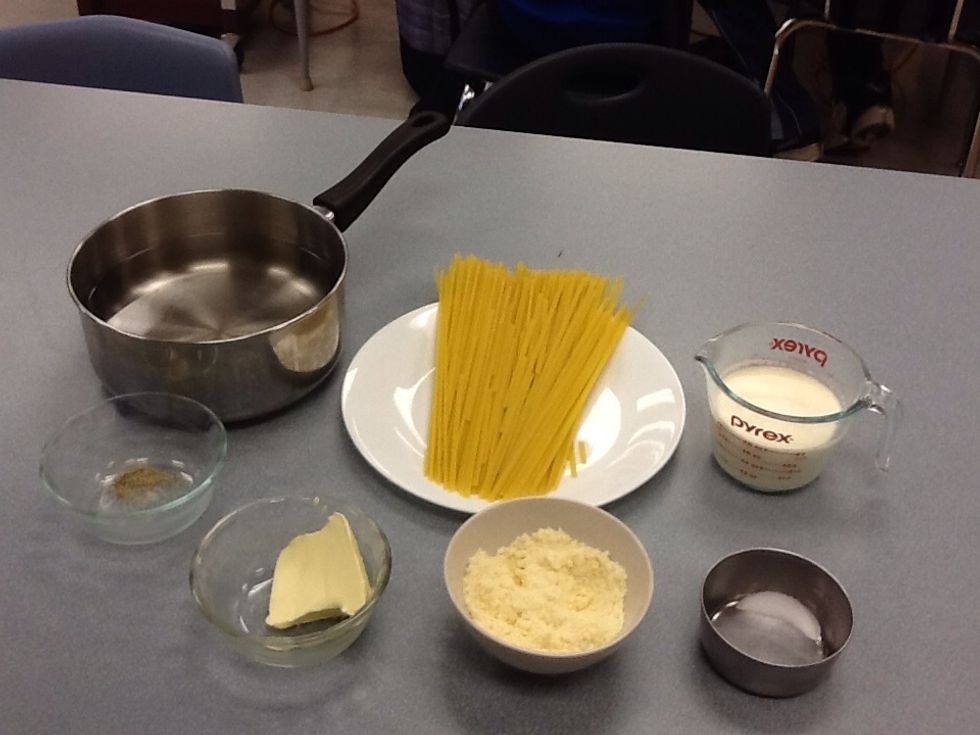 Gather all ingredients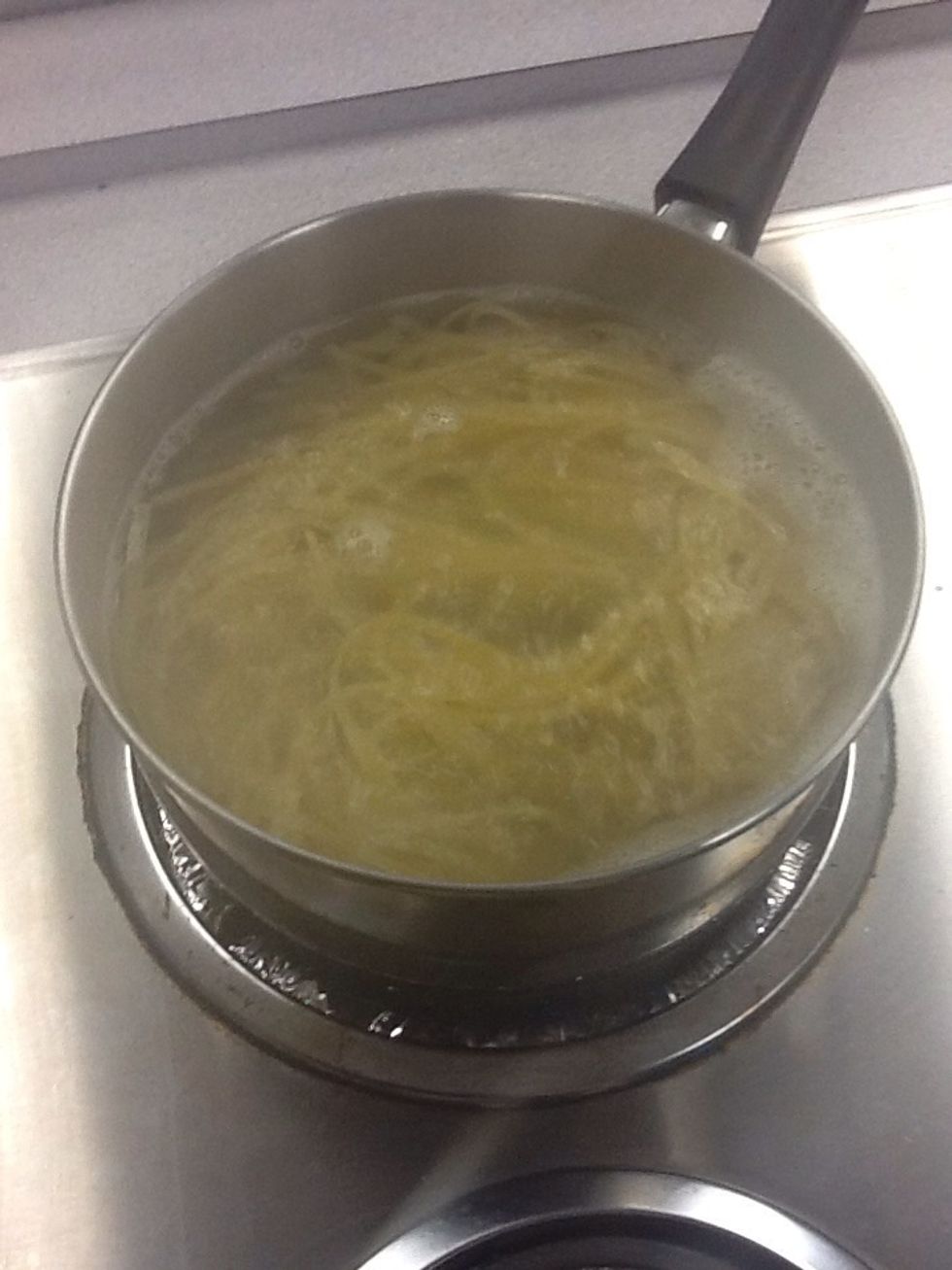 Cook pasta in lightly sated boiling water
In another pot melt butter add whipping cream, salt and pepper.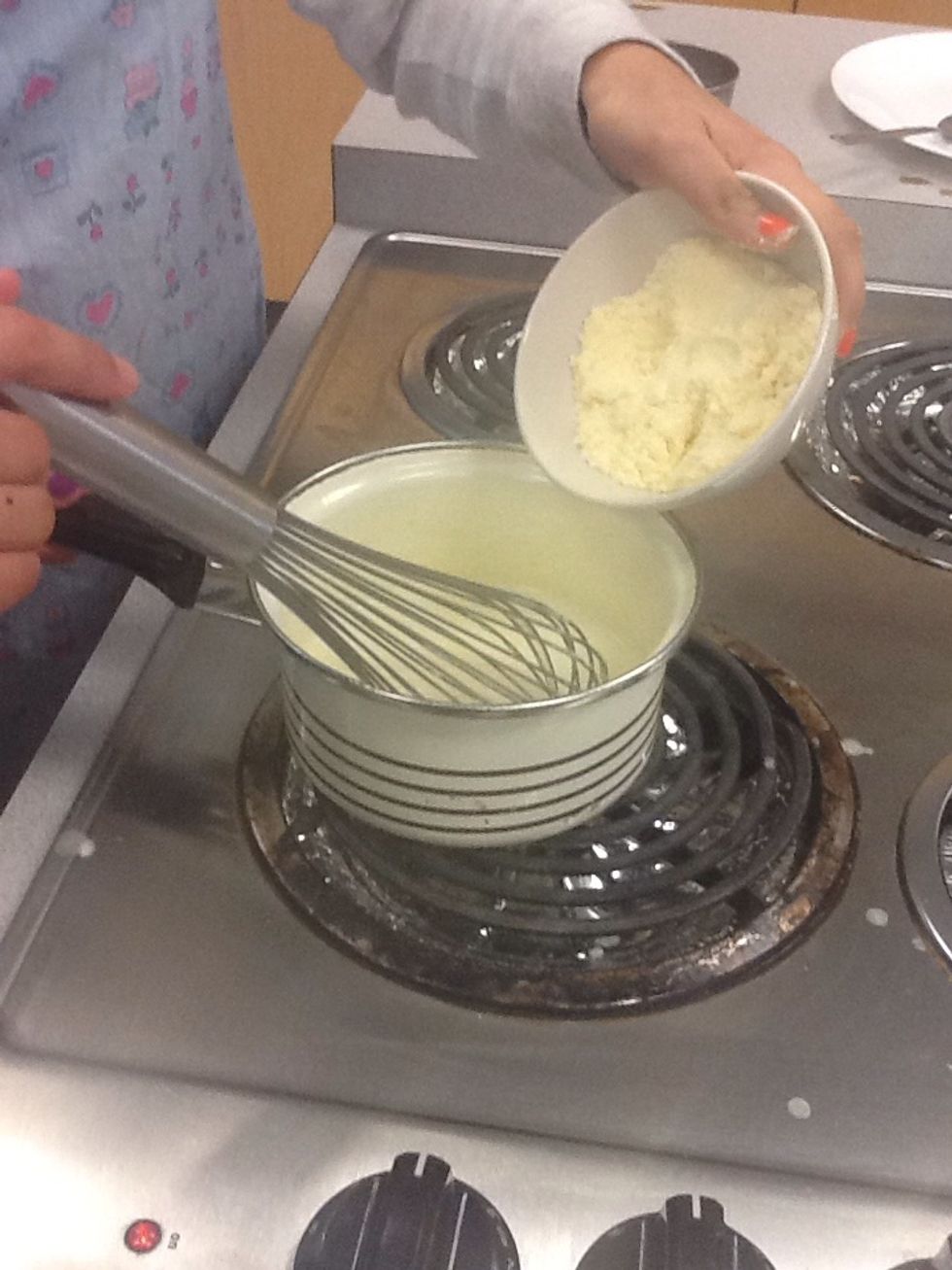 Bring to a boil and reduce heat for 3-5 minutes. Stir in the 1/2 cup grated Parmesan cheese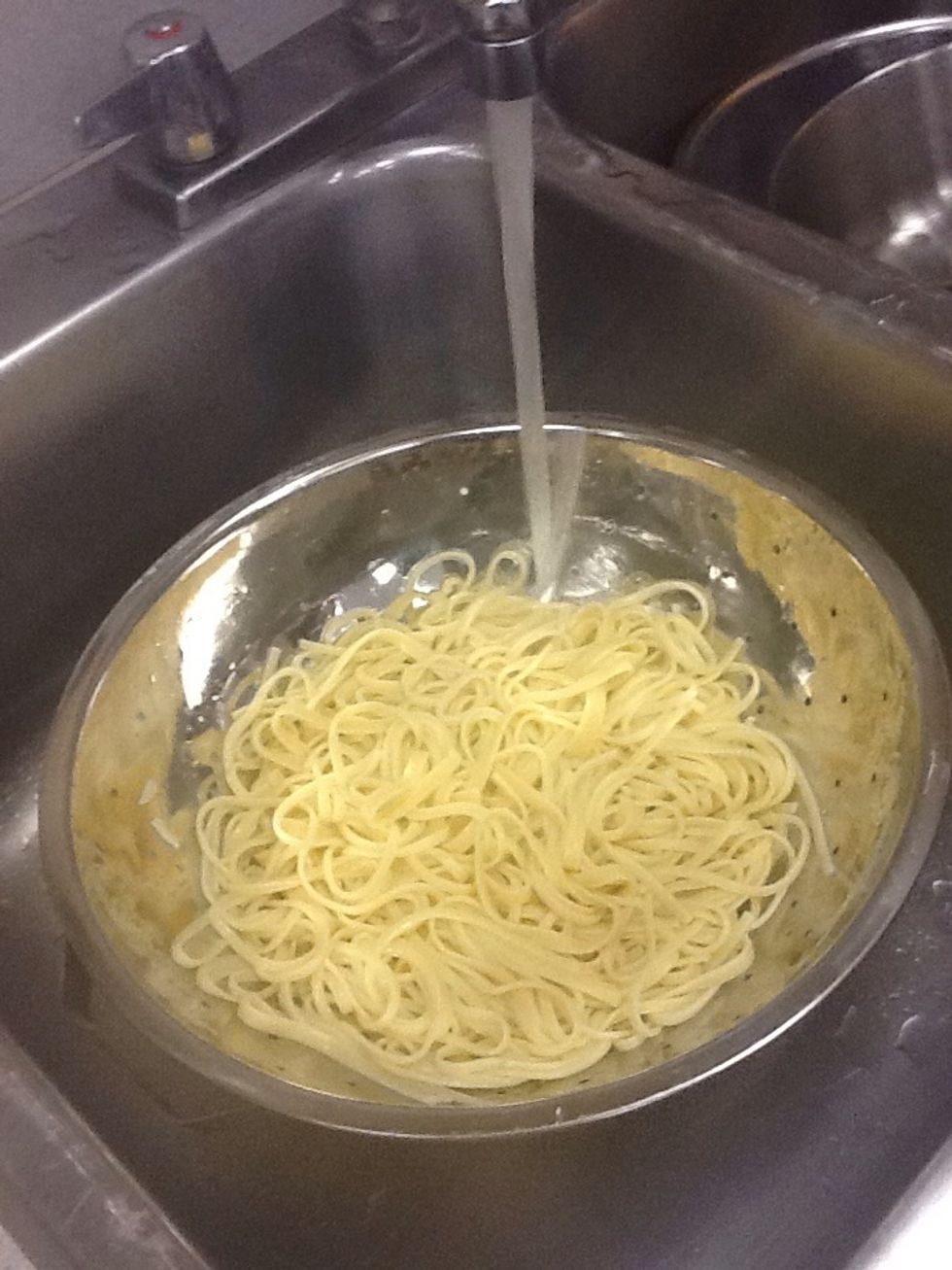 When pasta is cooked take it out and drain it. Rise the pasta with cold water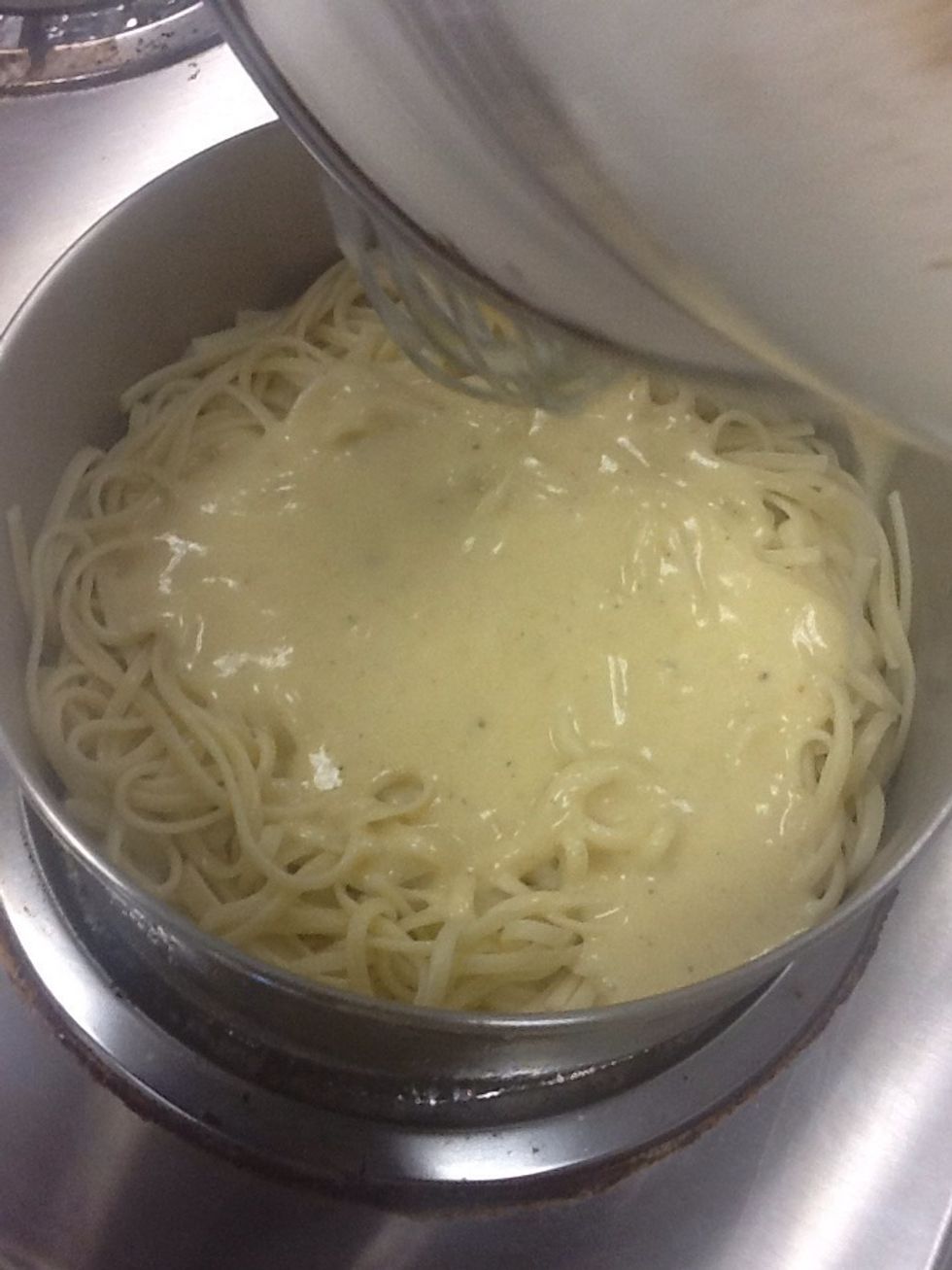 Add the Alfredo sauce in the cooked pasta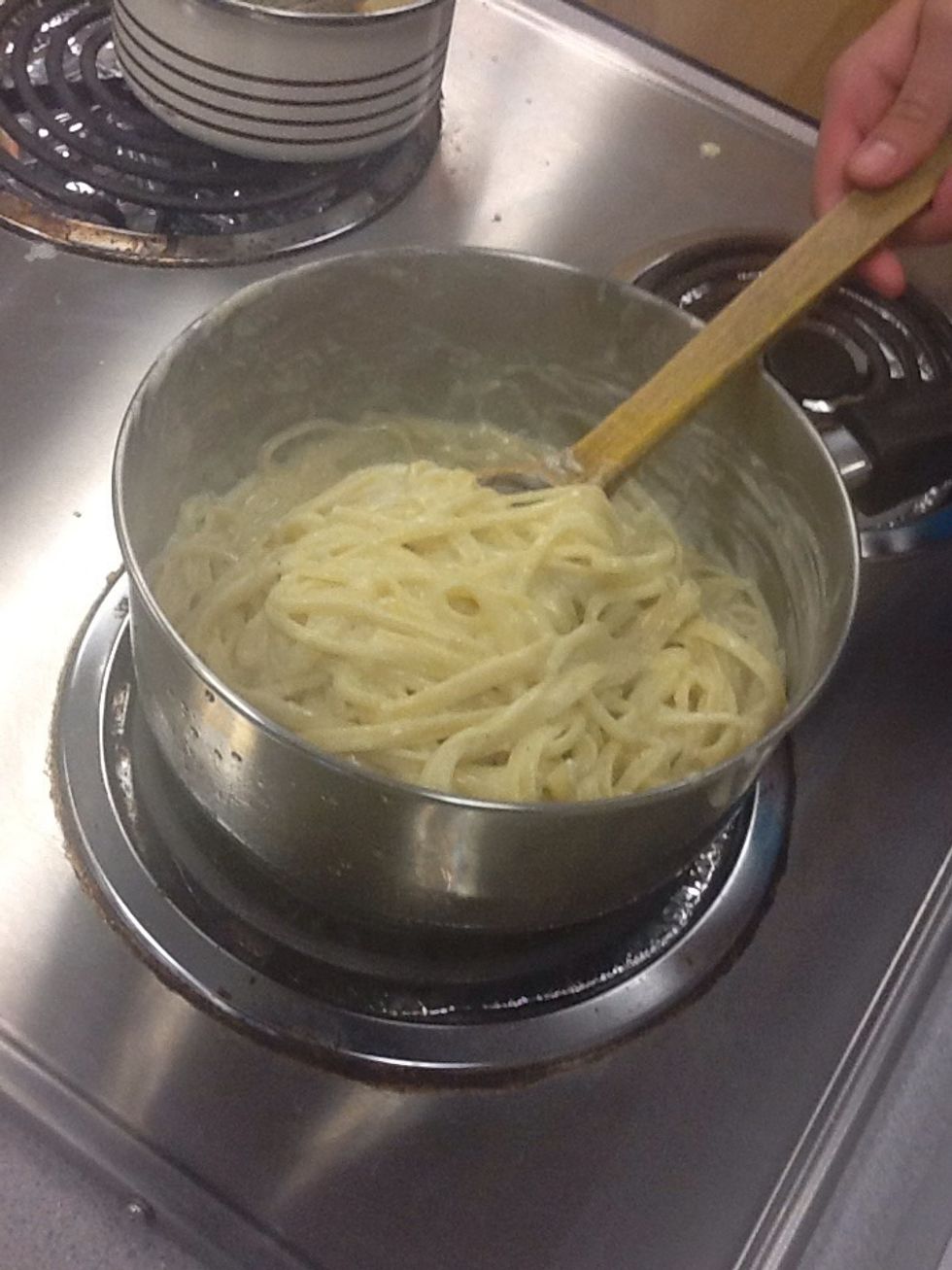 Mix the pasta around until the sauce is evenly spread out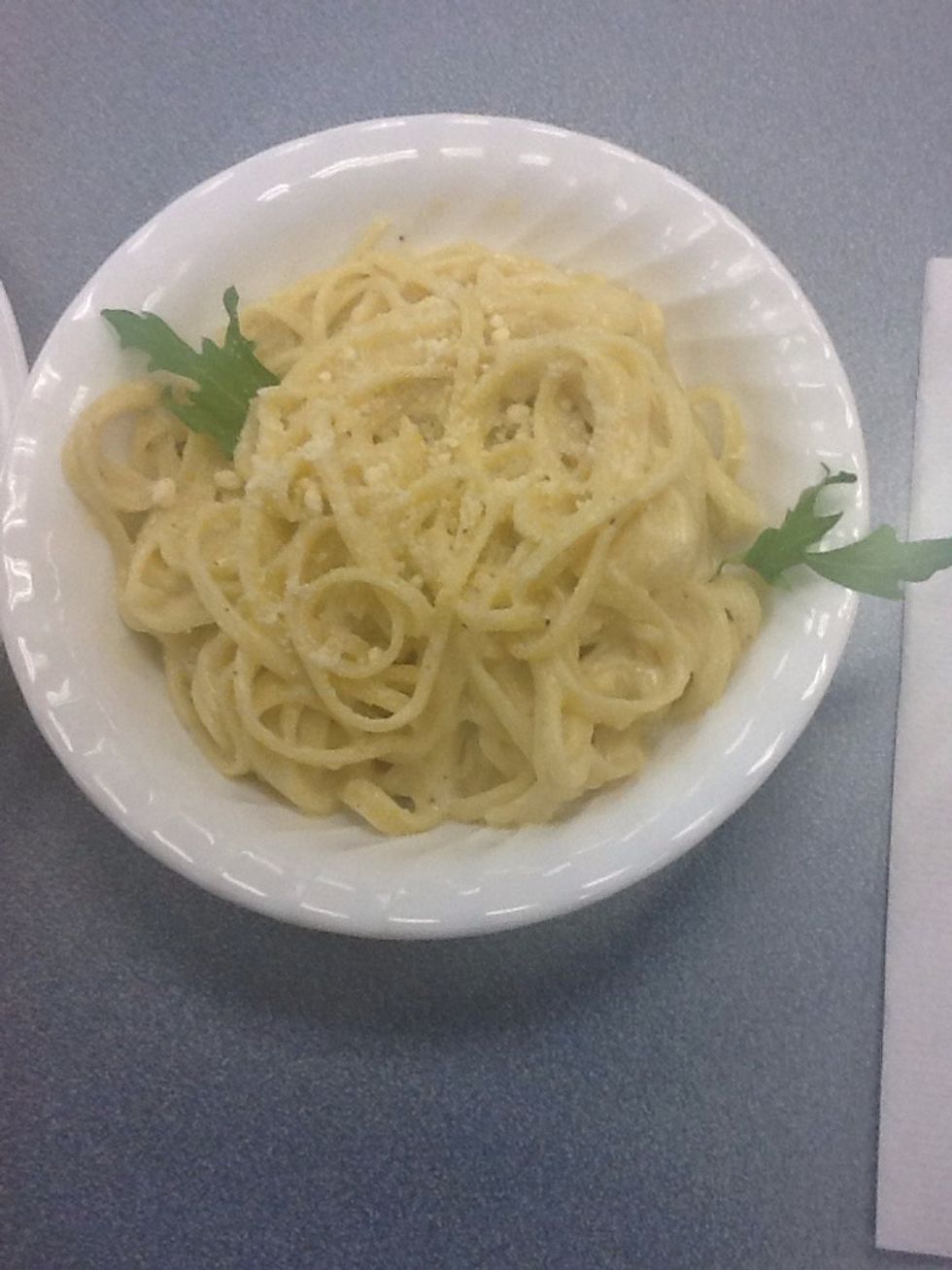 Put pasta in a plate and add the extra Parmesan cheese and add any herbs or spices you would like (optional)!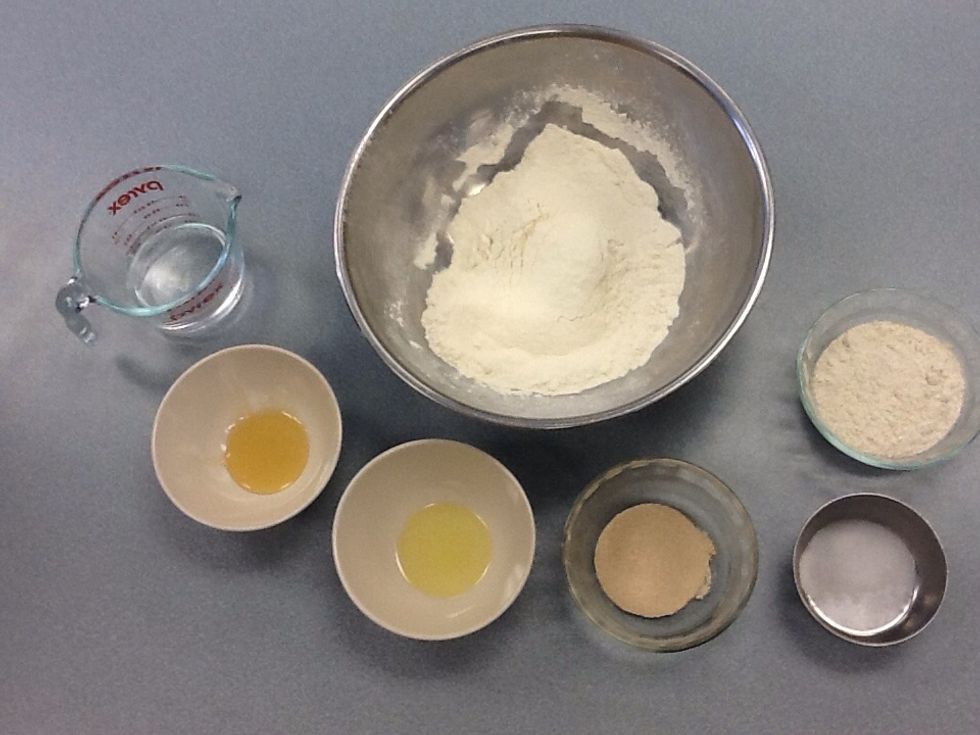 Gather all the ingredients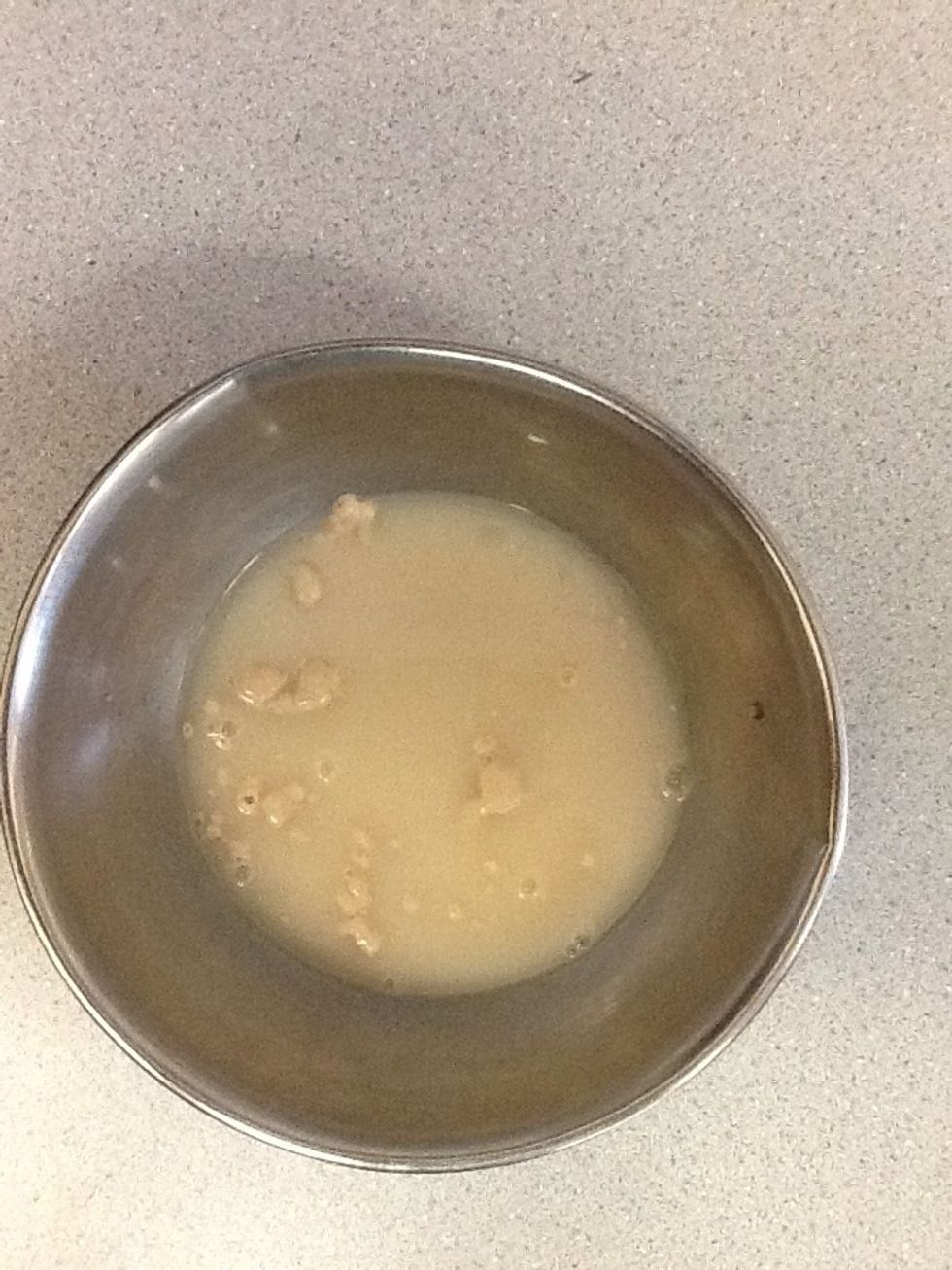 Combine warm water, honey, and yeast and let it dissolve.
Leave under t-towel for five to ten minutes.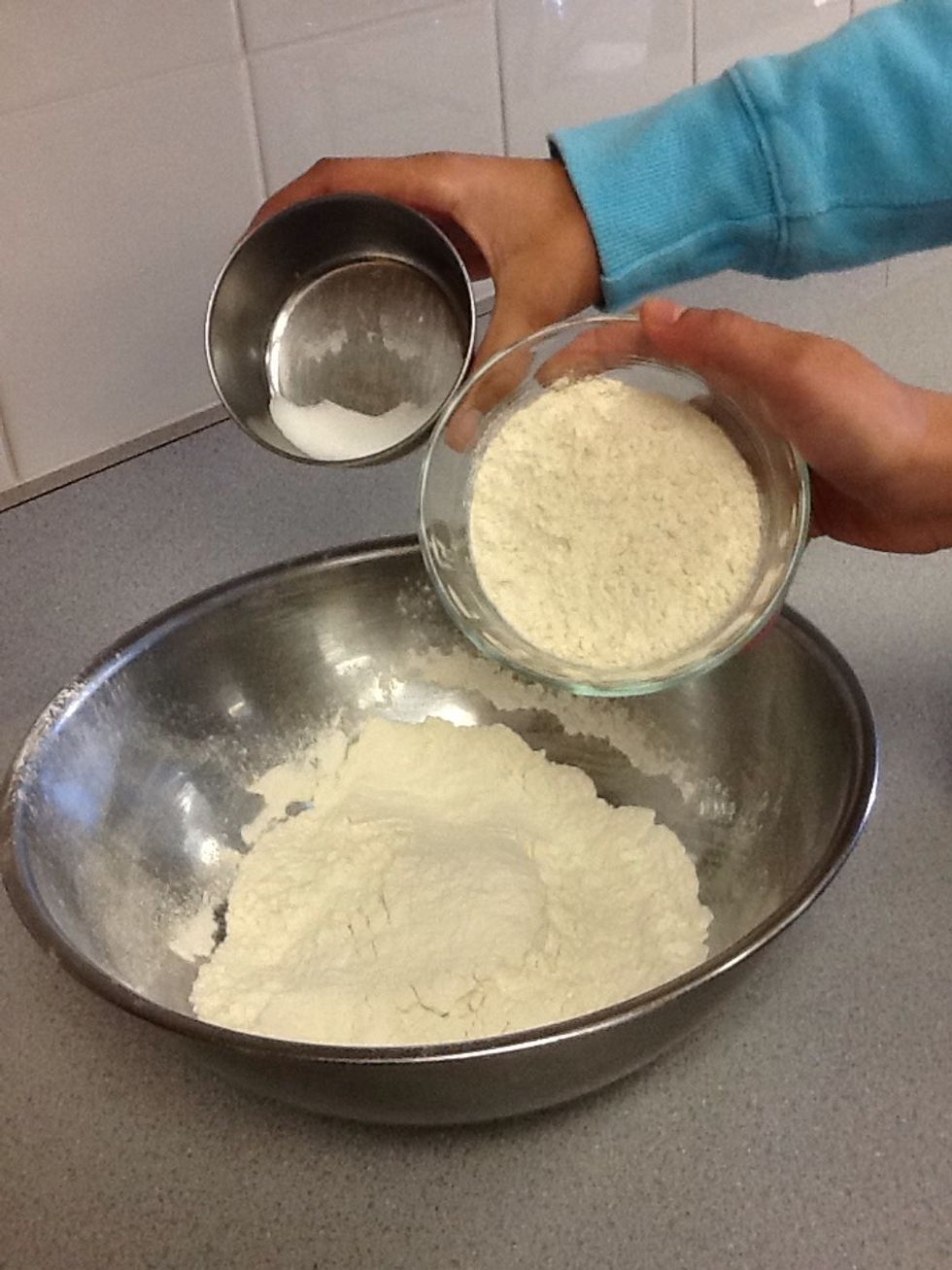 In a large bowl add the two flours and salt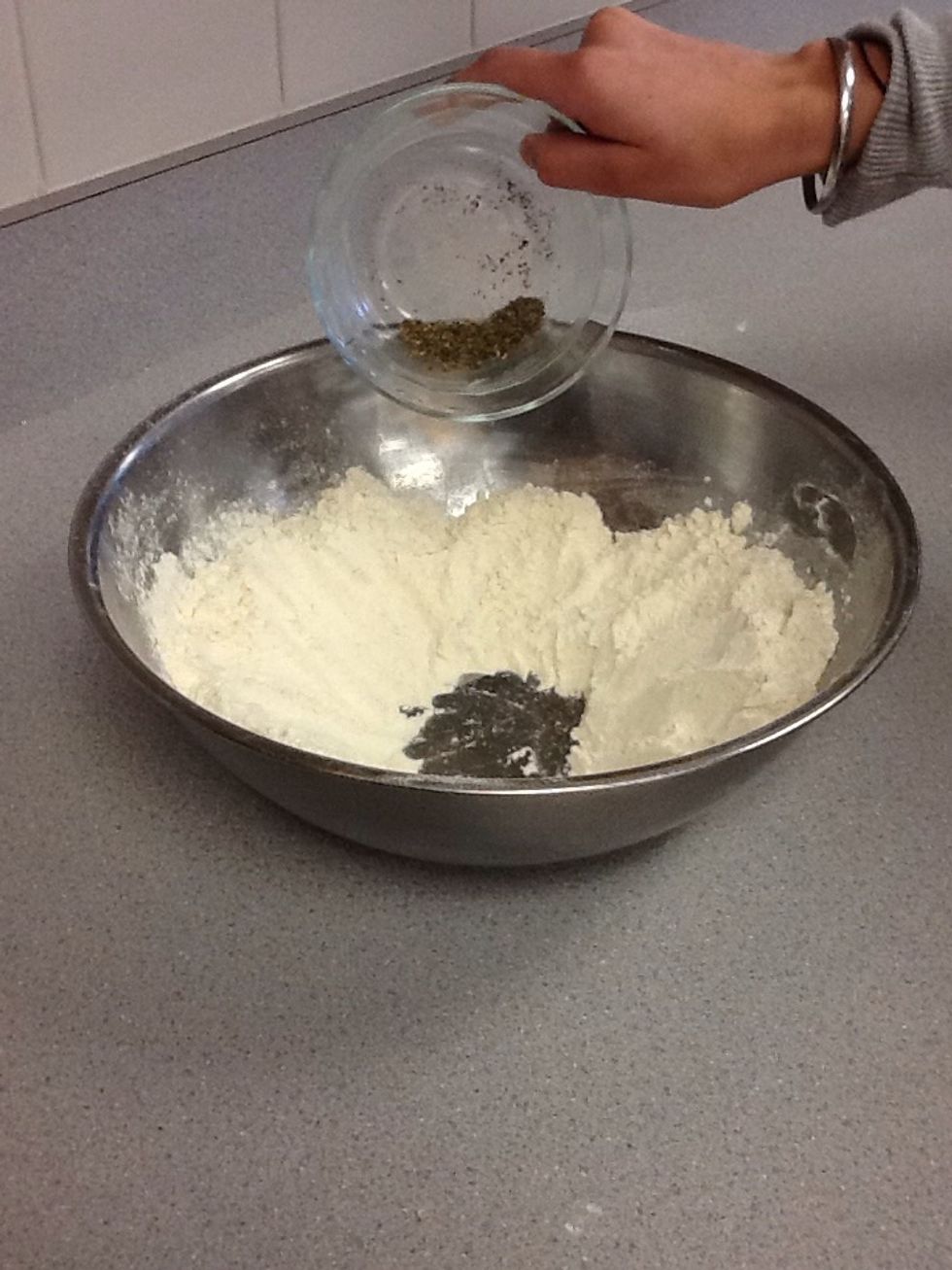 Make a well in the middle of the bowl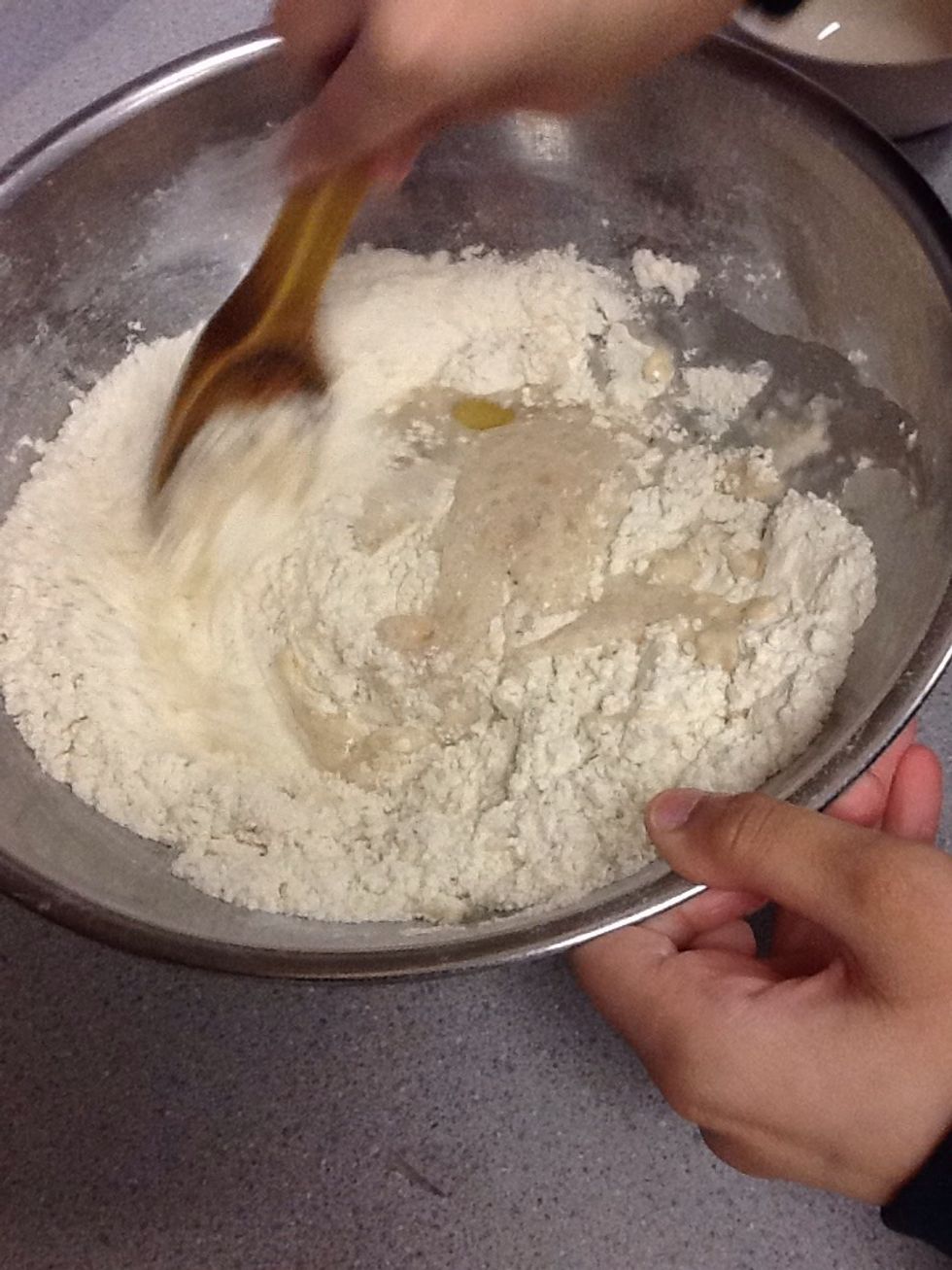 Add in the dissolved yeast and olive oil. Mix all the ingredients together.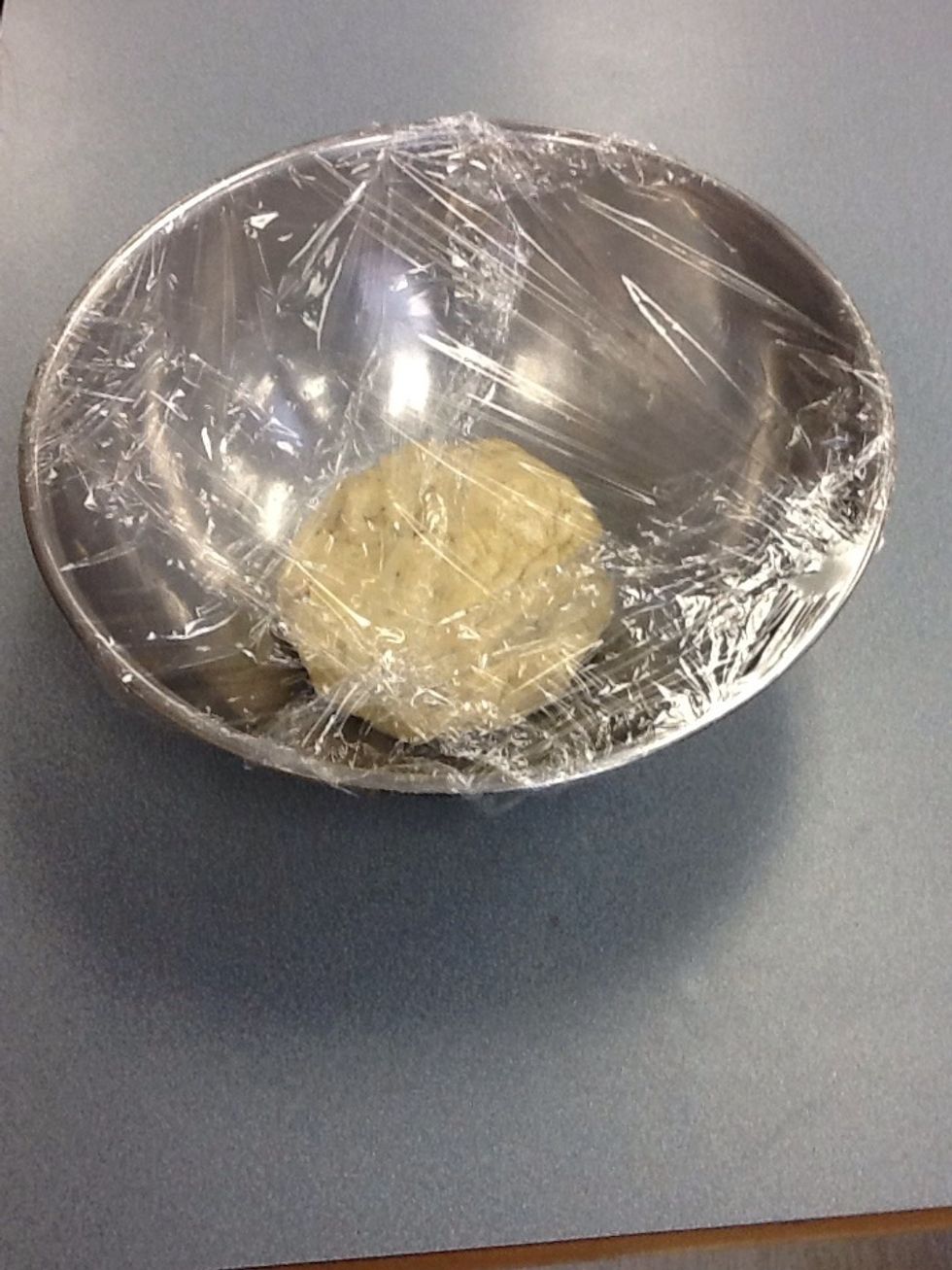 Cover the dough with clear rap. And put it in the refrigerator for a day.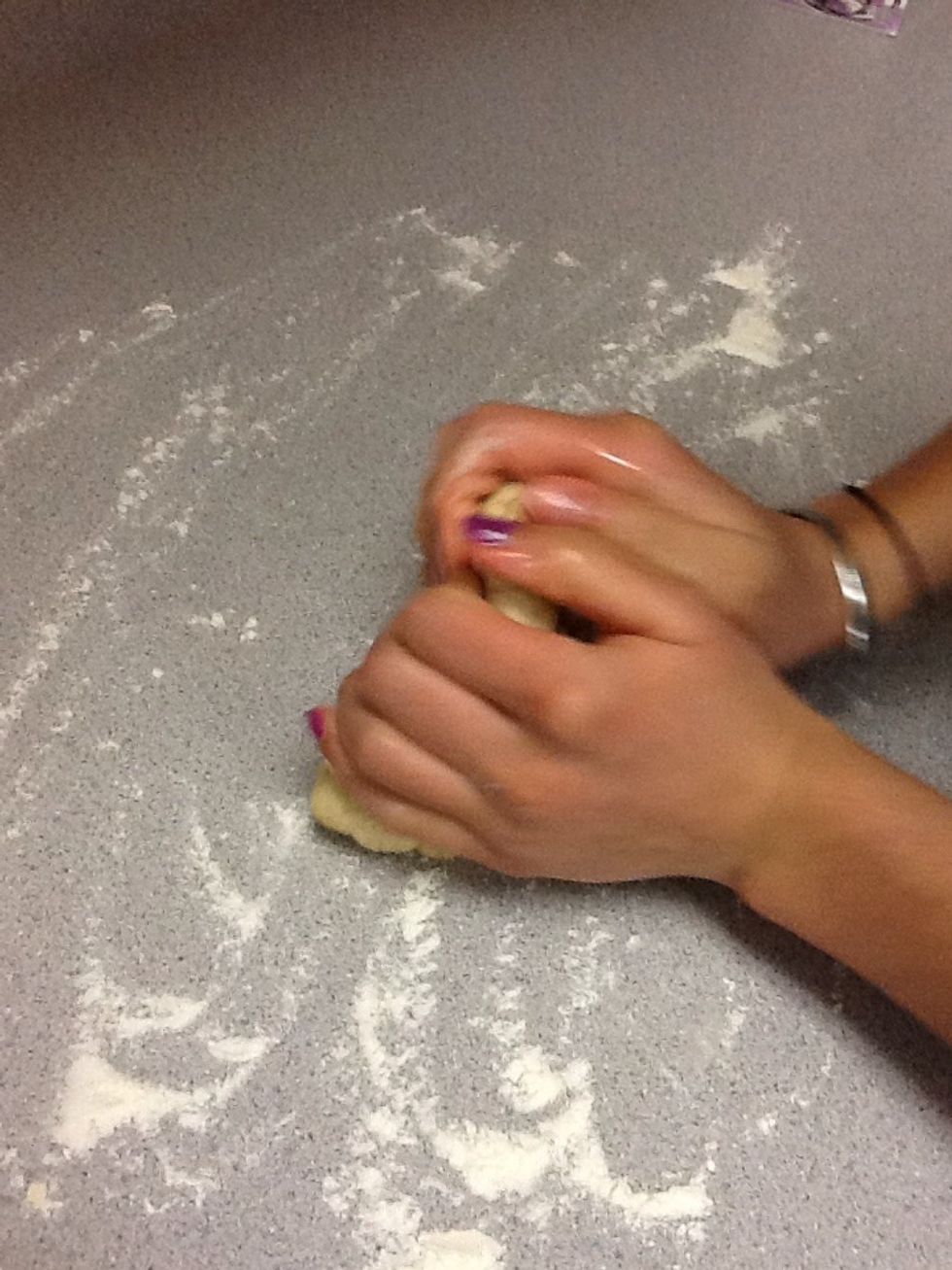 The dough should of doubled in size. Start to need The dough again.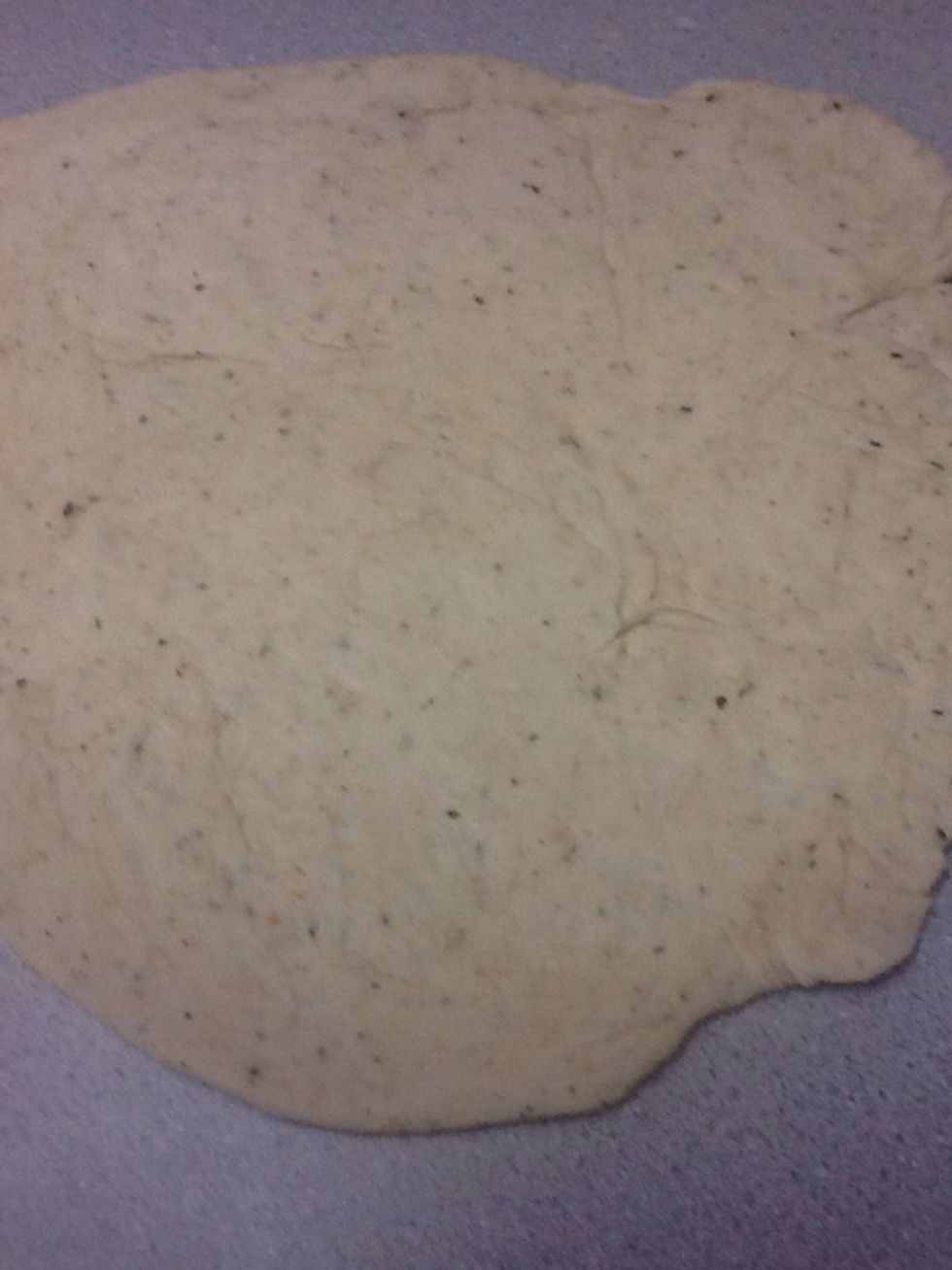 Flatten the dough out and cut it into long strip.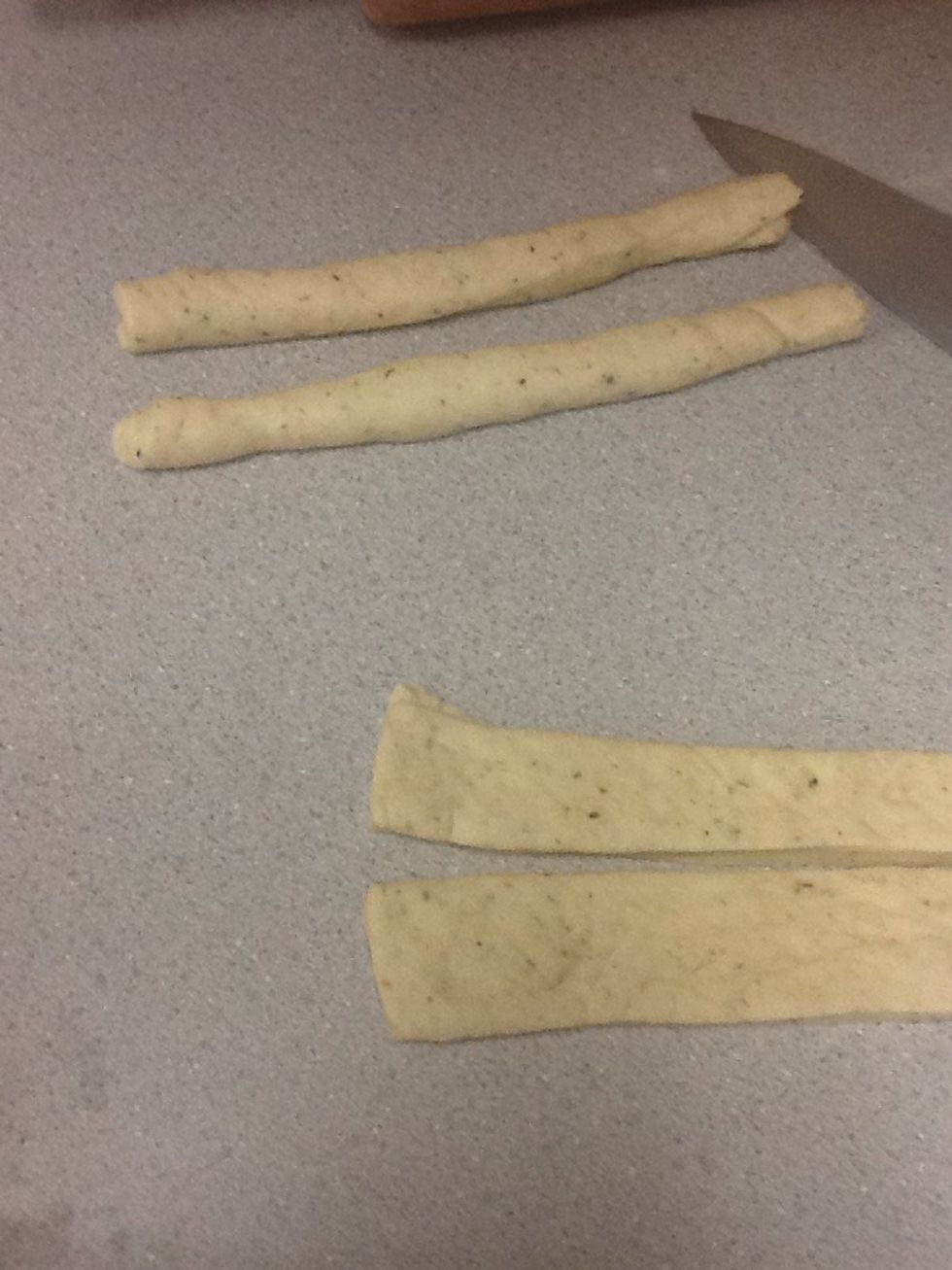 And roll the long strips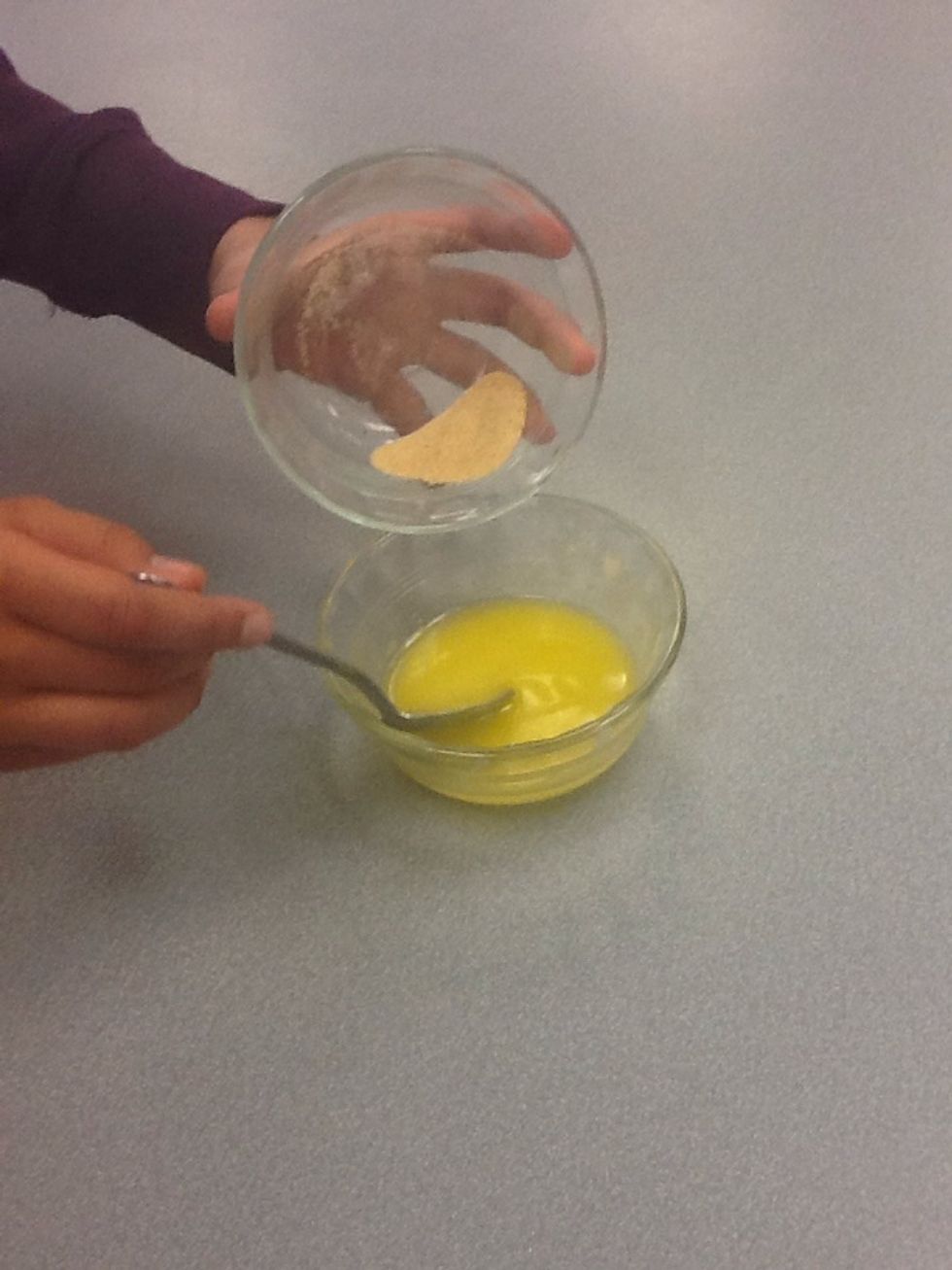 Melt butter and mix in garlic powder.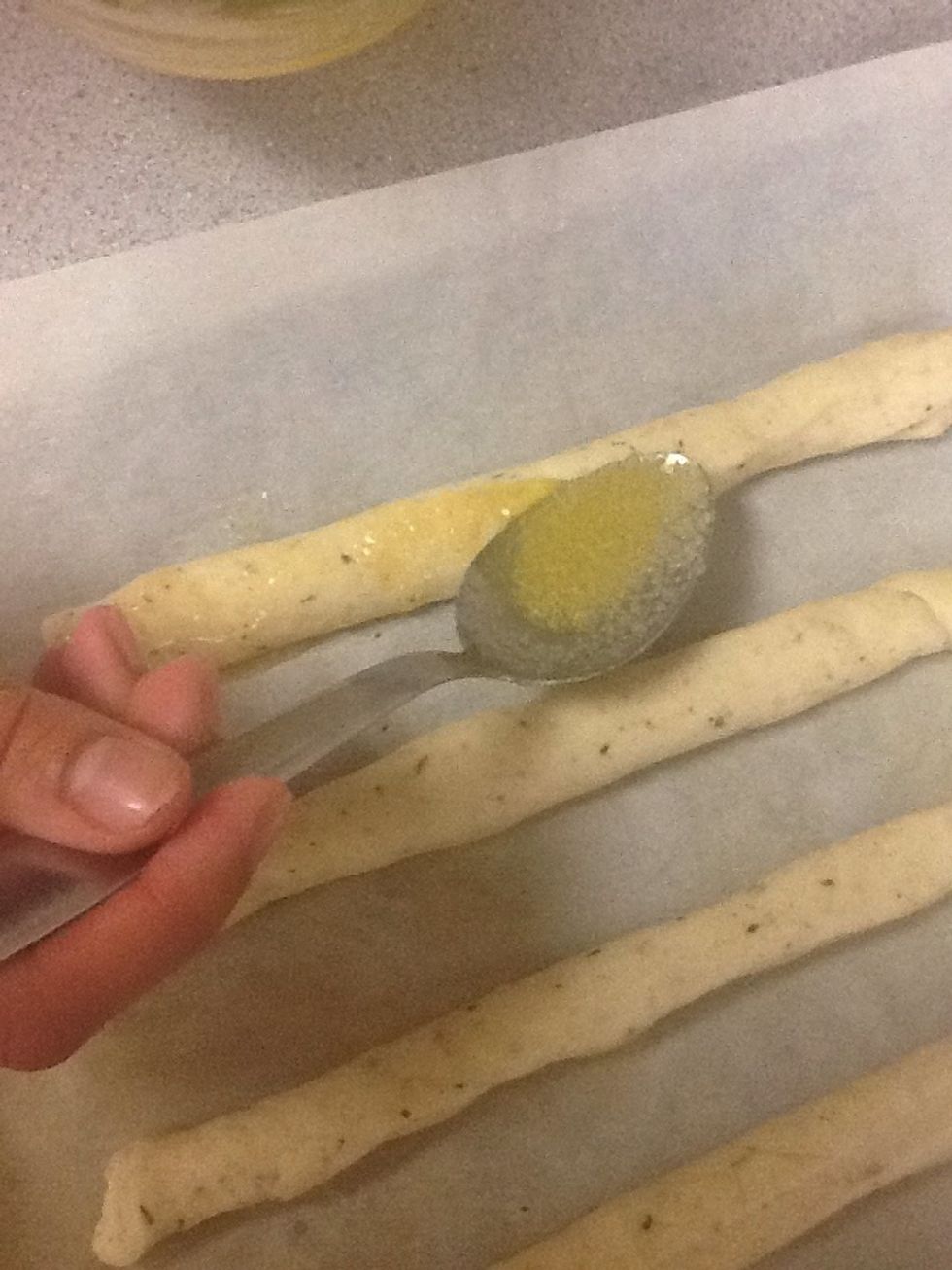 Put the rolled dough on a cooking sheet and put the melted butter and garlic powder all over the the dough.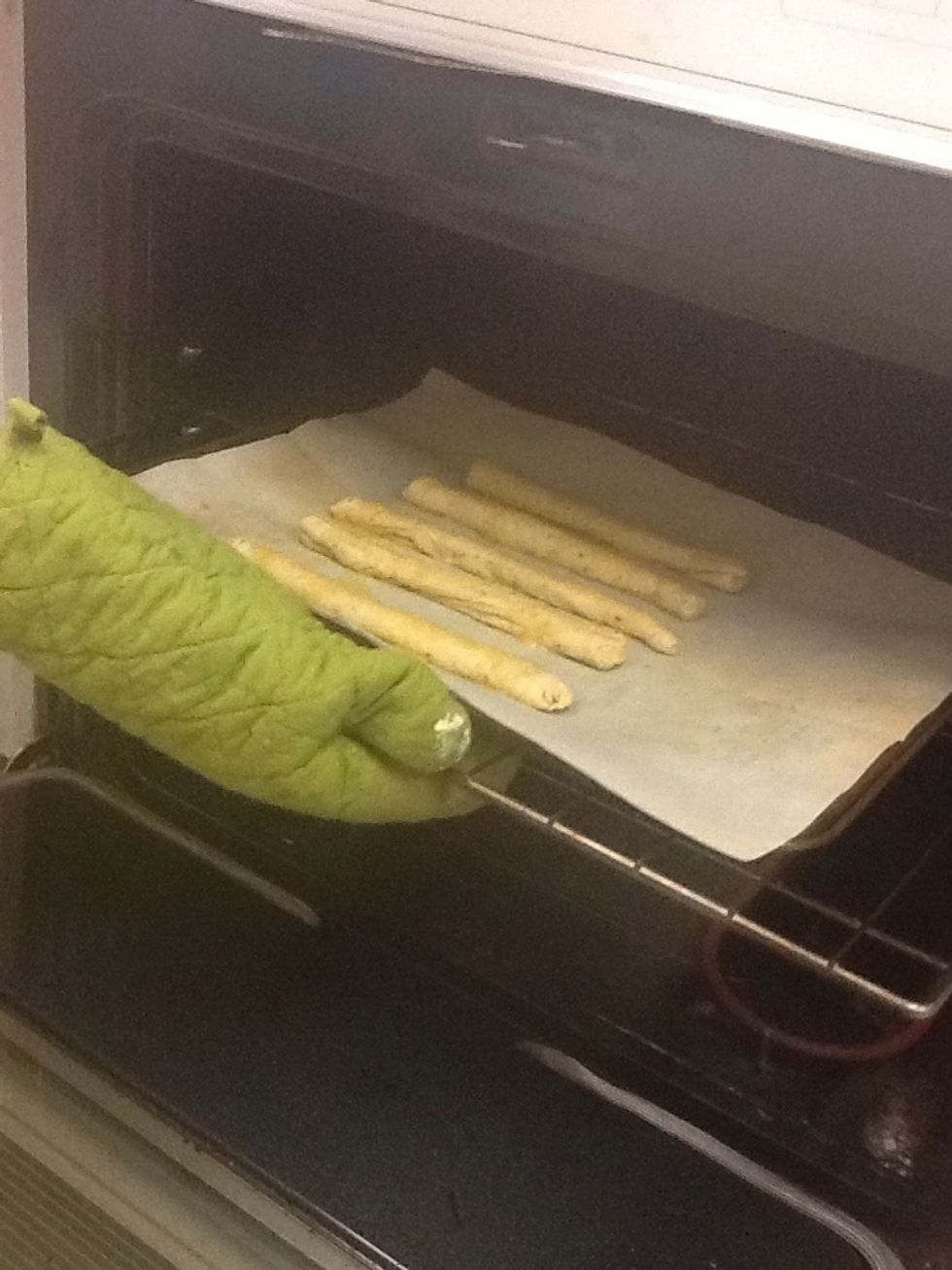 Put them in the oven for 8-10 minutes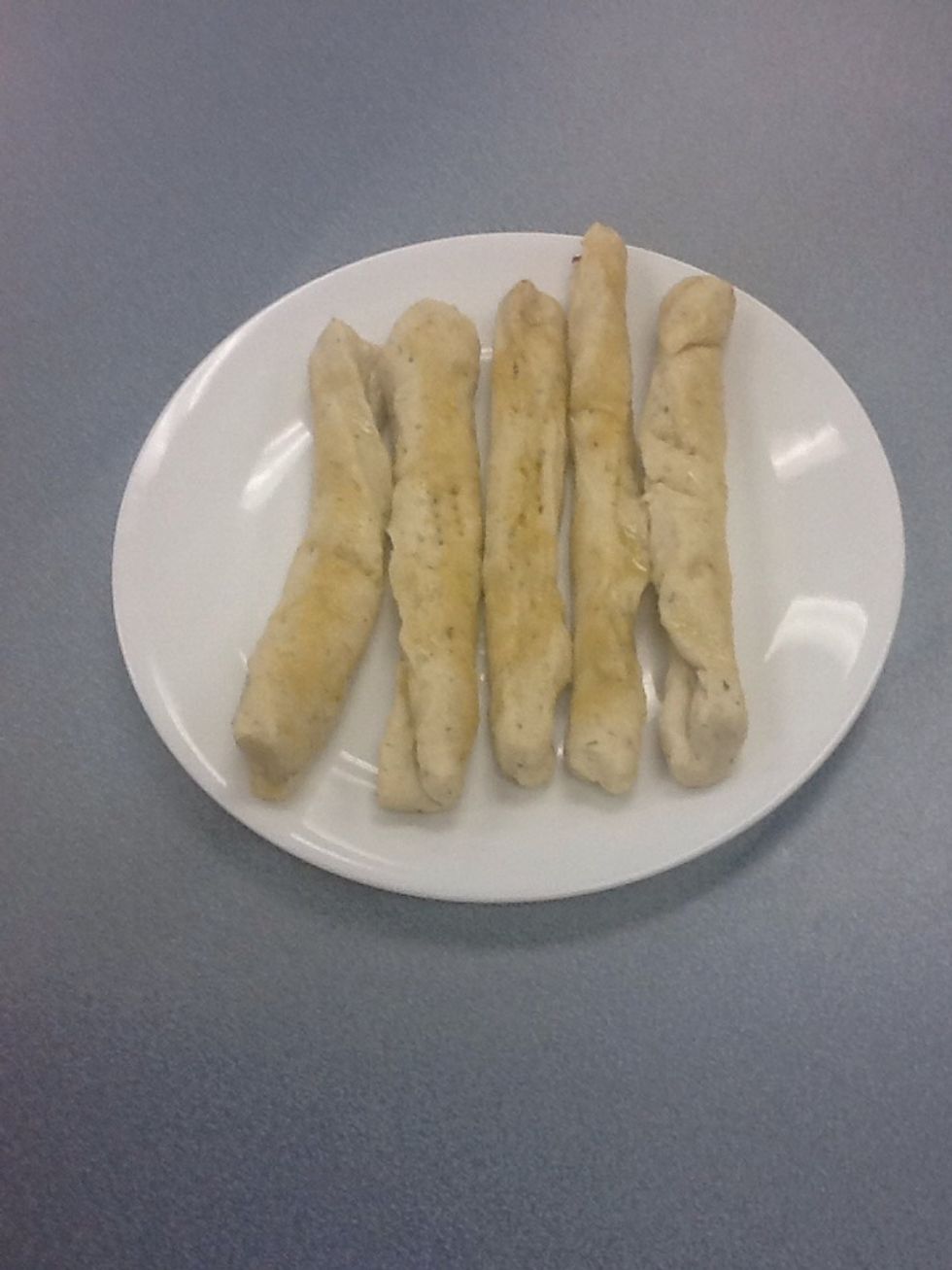 When done they should be golden brown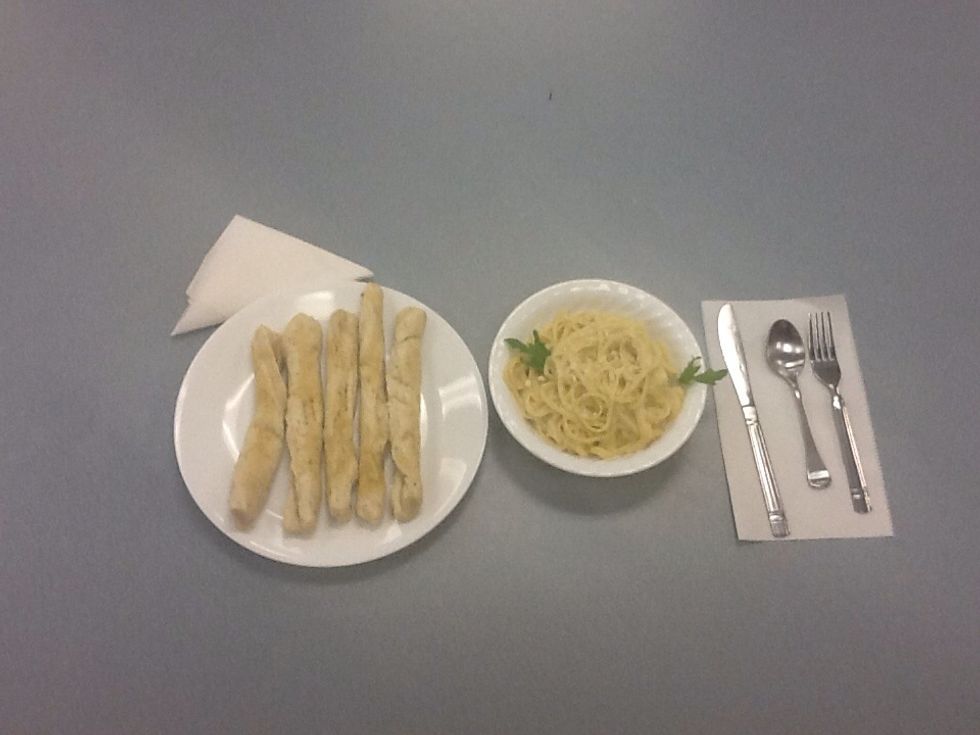 ENJOY!!!!!!!
8.0oz Fettuccine
2.0tsp Butter
1/2tsp Salt
1/8tsp Freshly grounded black pepper
1/2c Freshly grated Parmesan cheese
Extra Parmesan cheese (optional)
Garlic bread sticks (optional)
7.5ml Dry yeast
150.0ml Warm water
375.0ml All purpose flour
125.0ml Whole wheat flour
2.5ml Salt
15.0ml Olive oil
7.5ml Honey