Start by drawing lines. You can make the lines as far apart as you want to. I found that 4 is the easiest.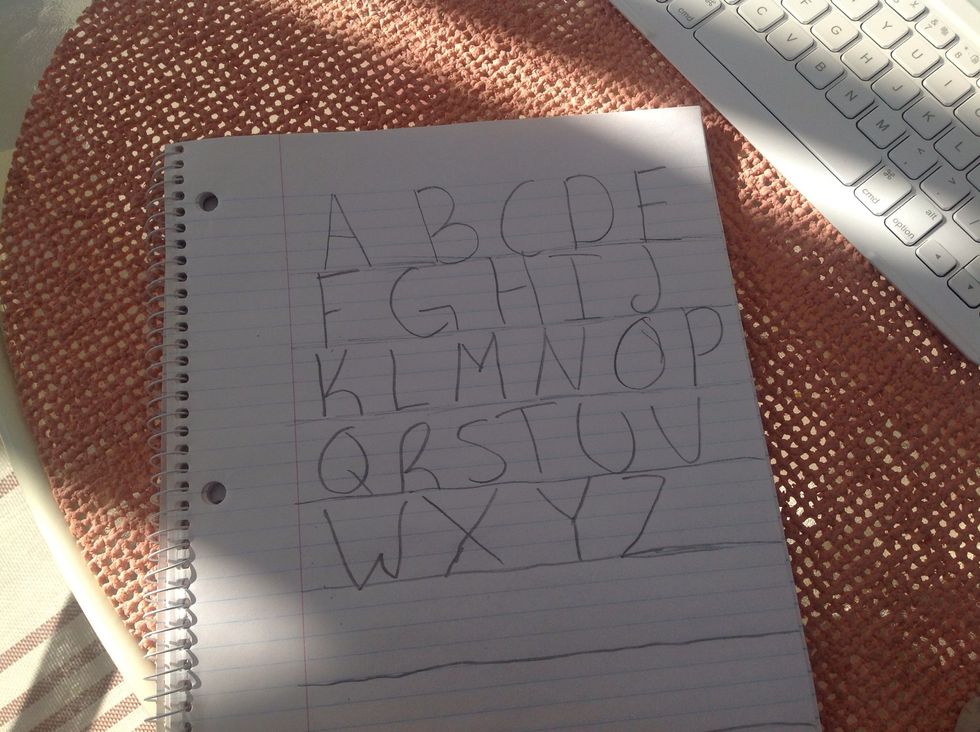 now just wright the basic alphabet.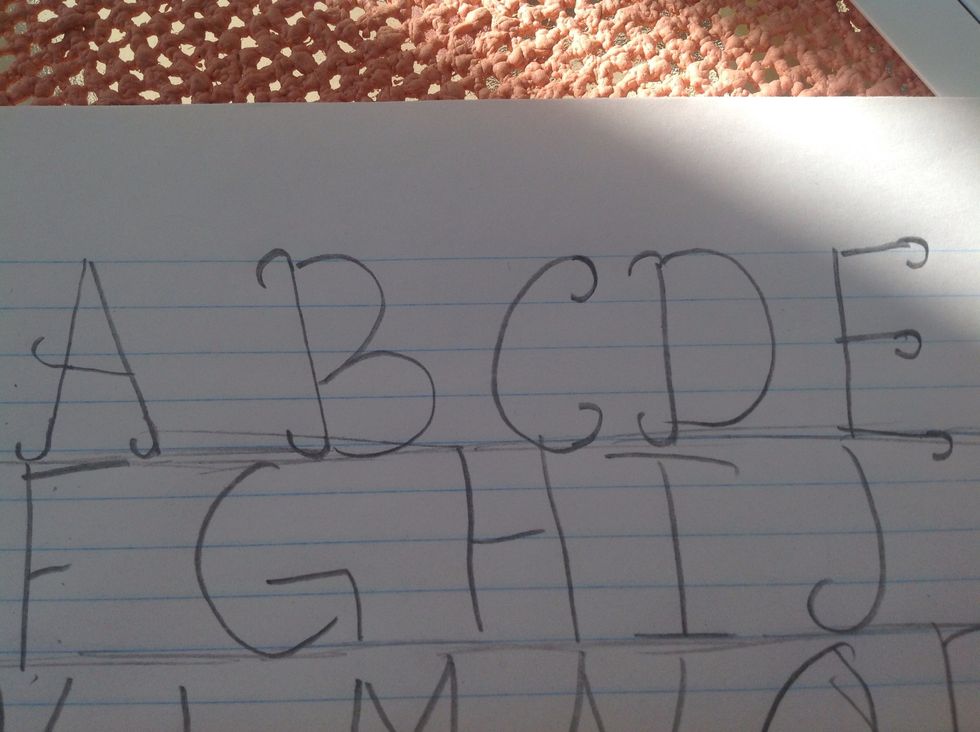 then start by putting little curls on the end like this.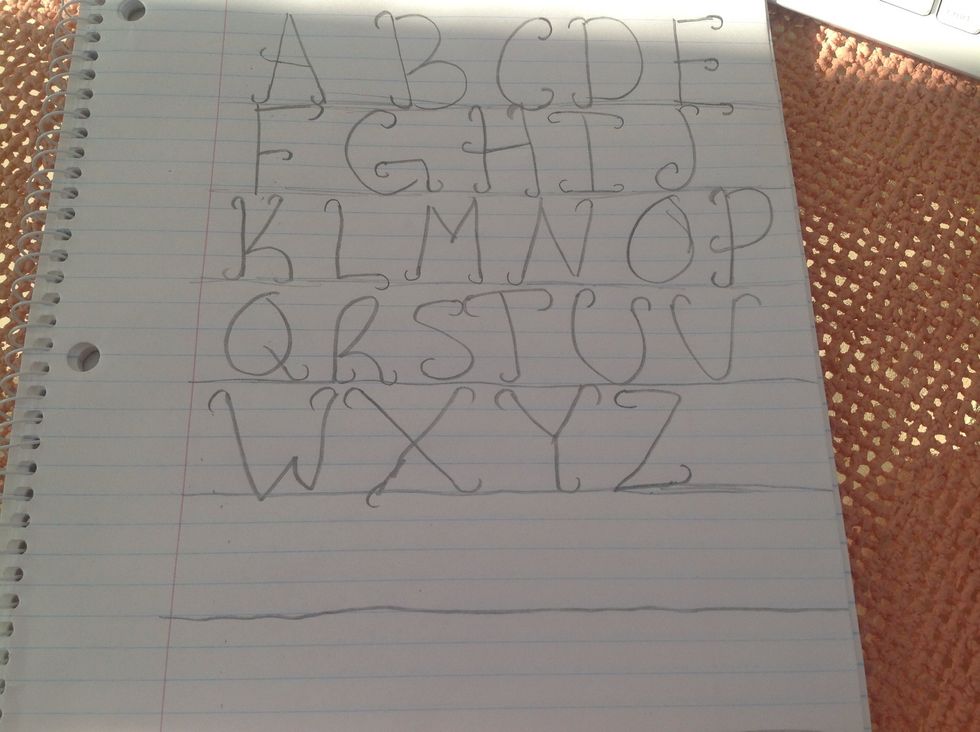 This is what it should look like when it is done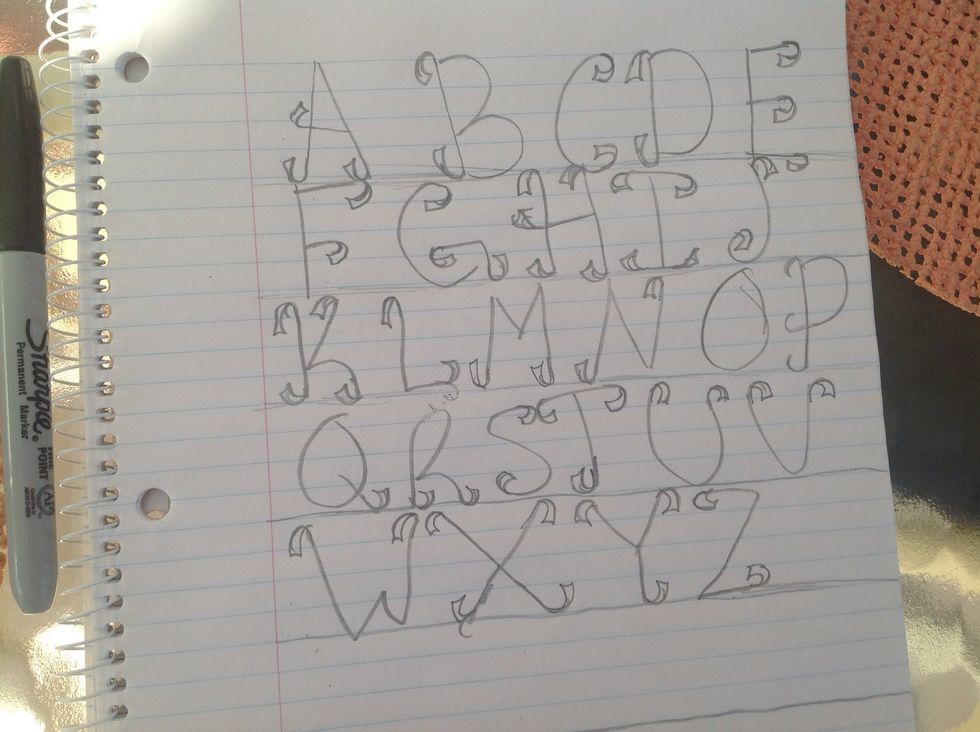 then put little triangle this on the end of the curls and don't forget you can alter it at any time just don't erase it.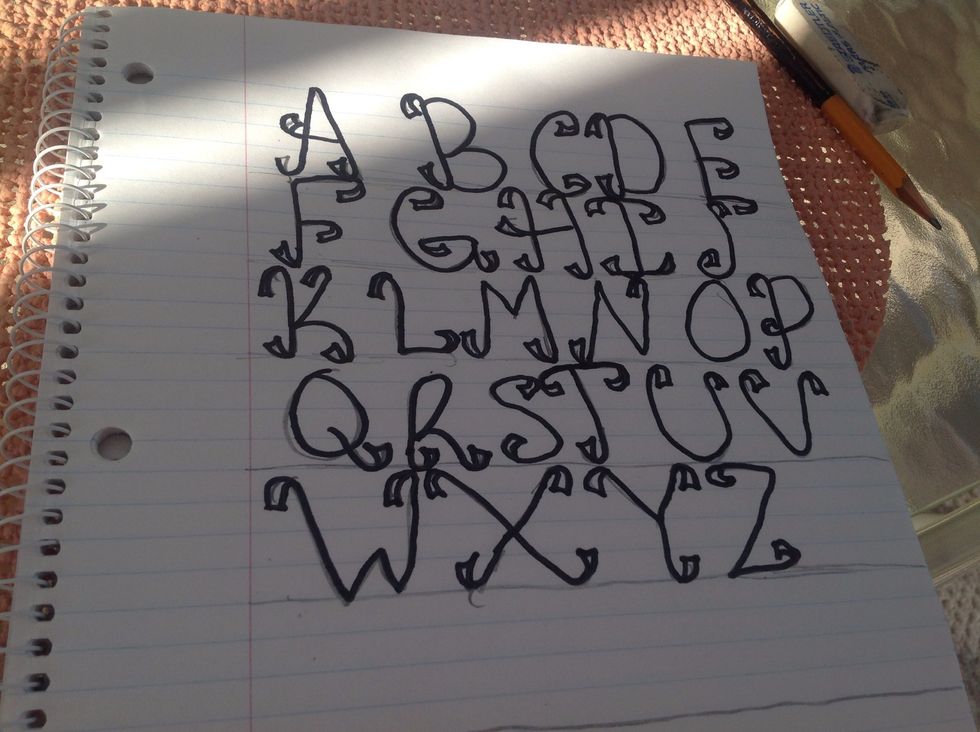 Now outline all of the letters
Colour the triangle things in.
YOUTUBE
Pen/sharpie
eraser
pencil
paper
ruler (optional)