Make & Decorate Cupcakes With Buttercream
2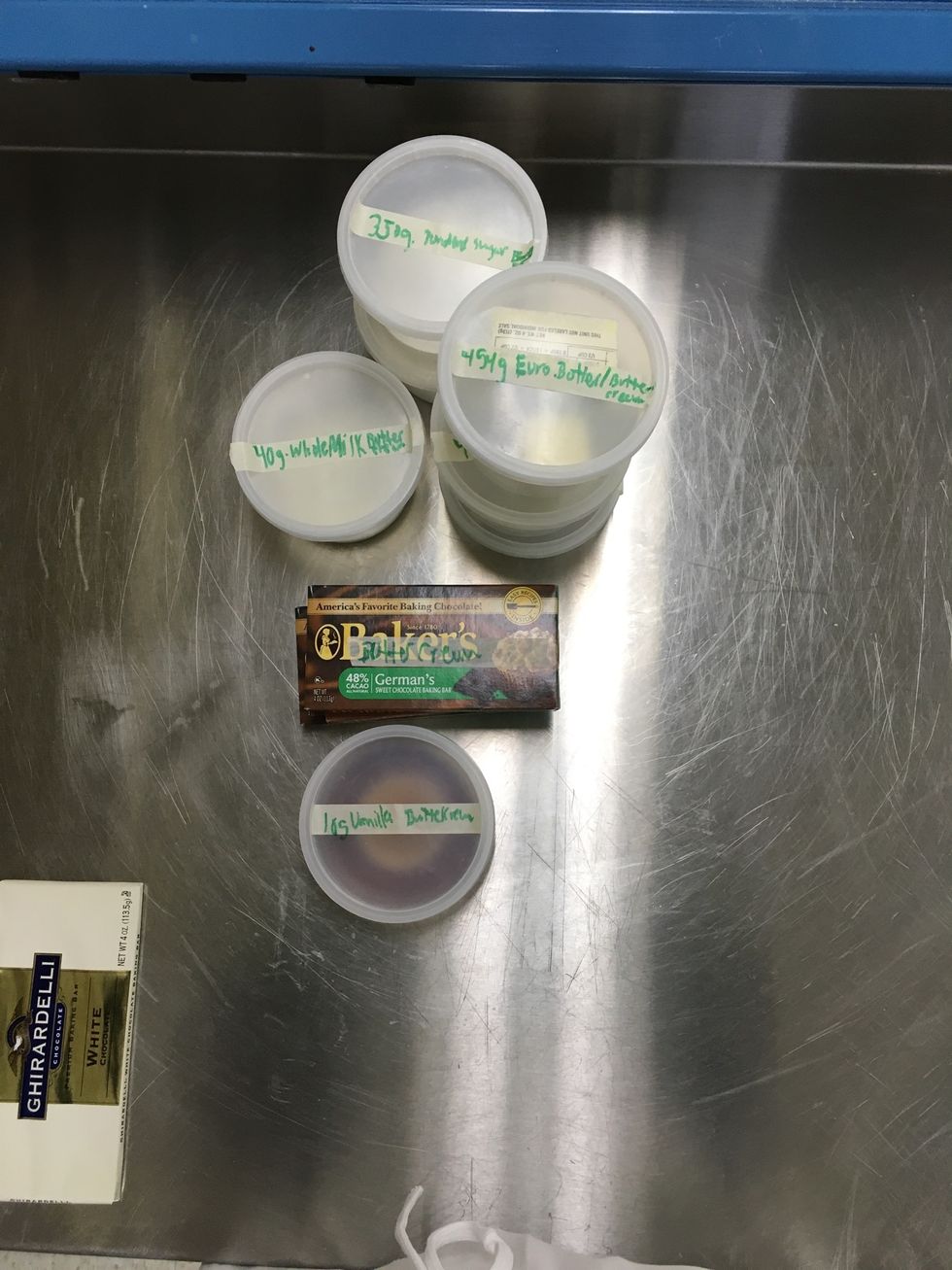 Gather the ingredients for the chocolate cupcakes.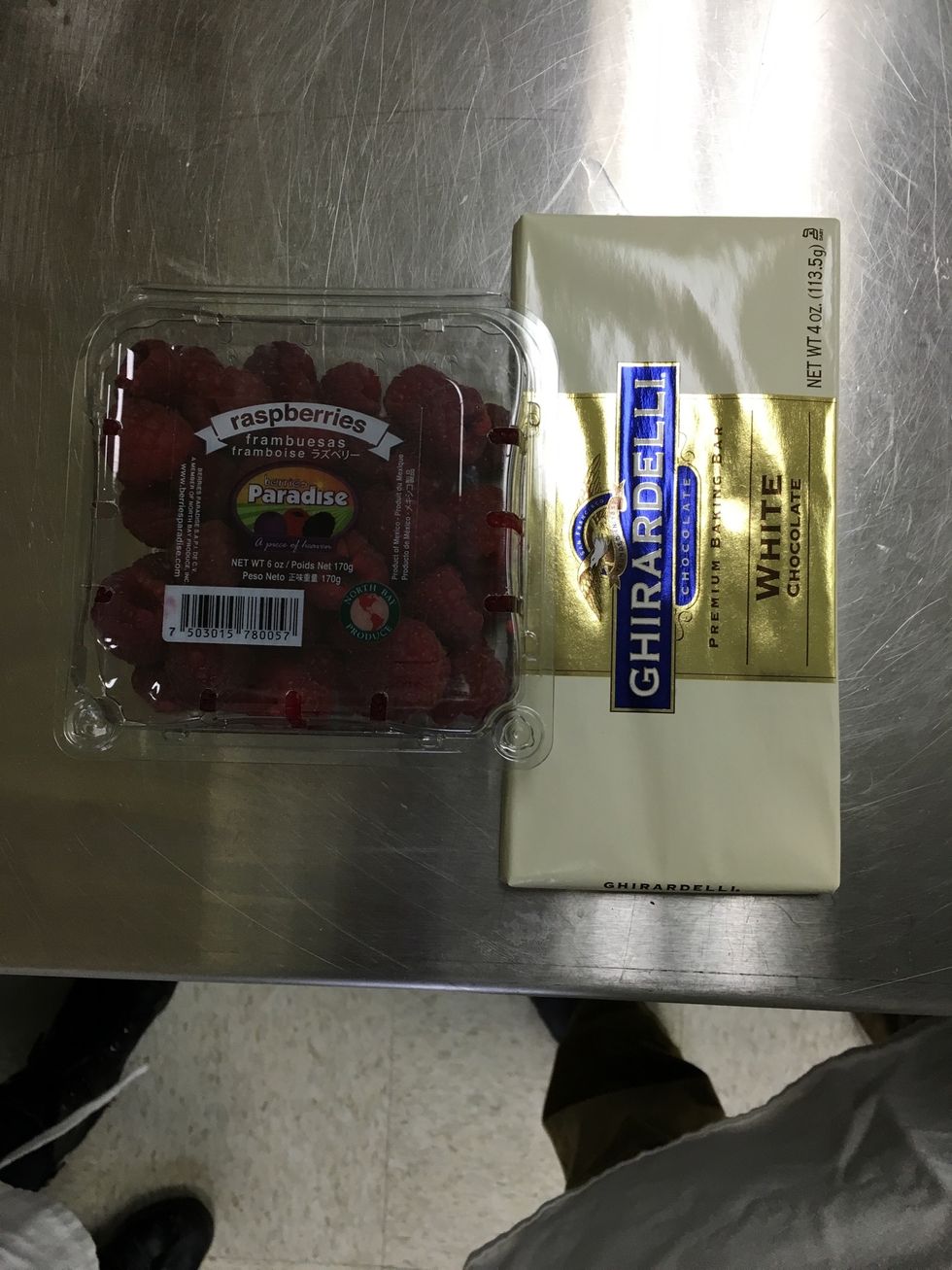 Gather the toppings for the cupcakes.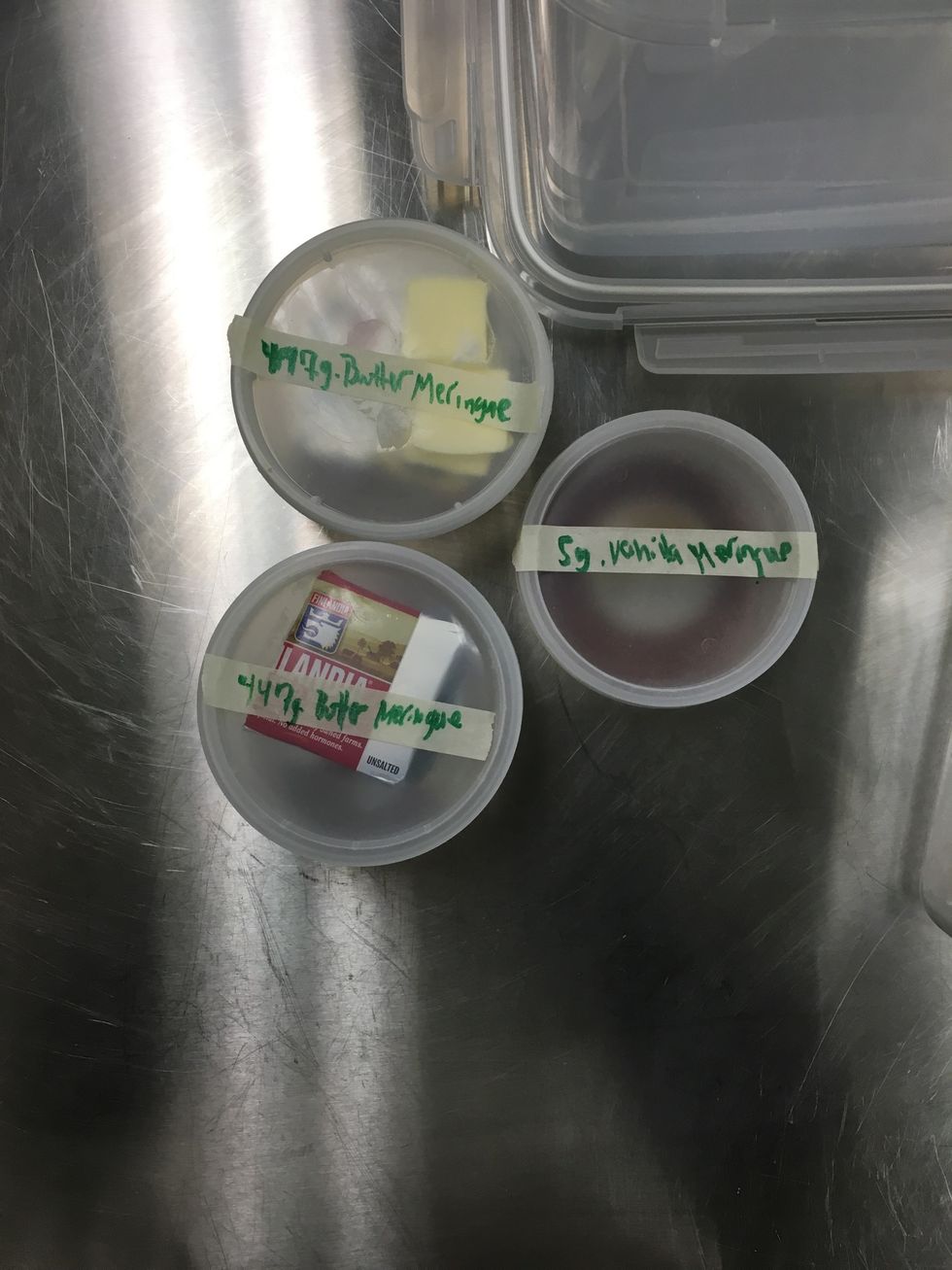 Gather the Buttercream ingredients.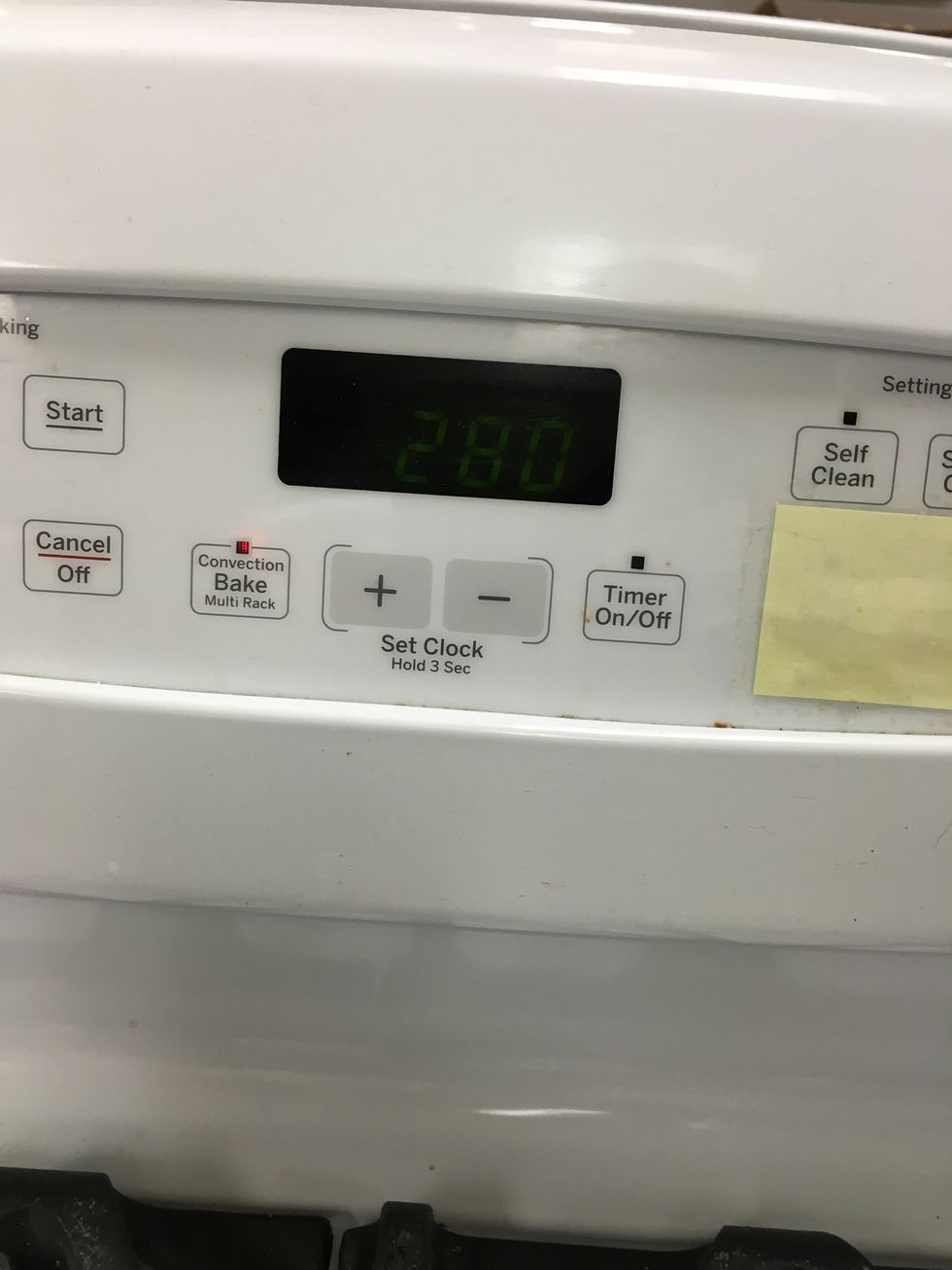 Set the oven to preheat on convection bake at 280 degrees F.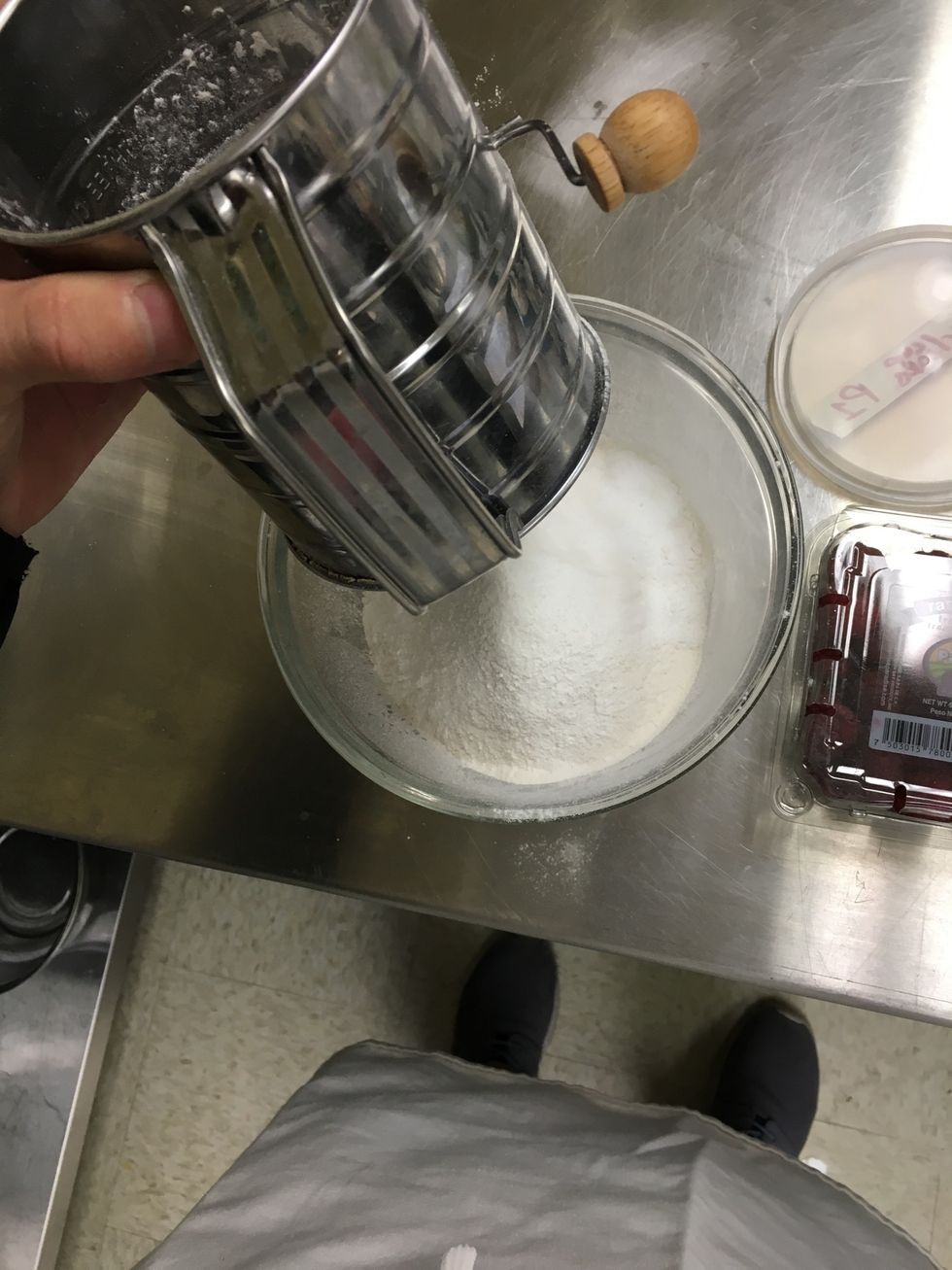 Sift all dry ingredients for the cupcakes into a bowl.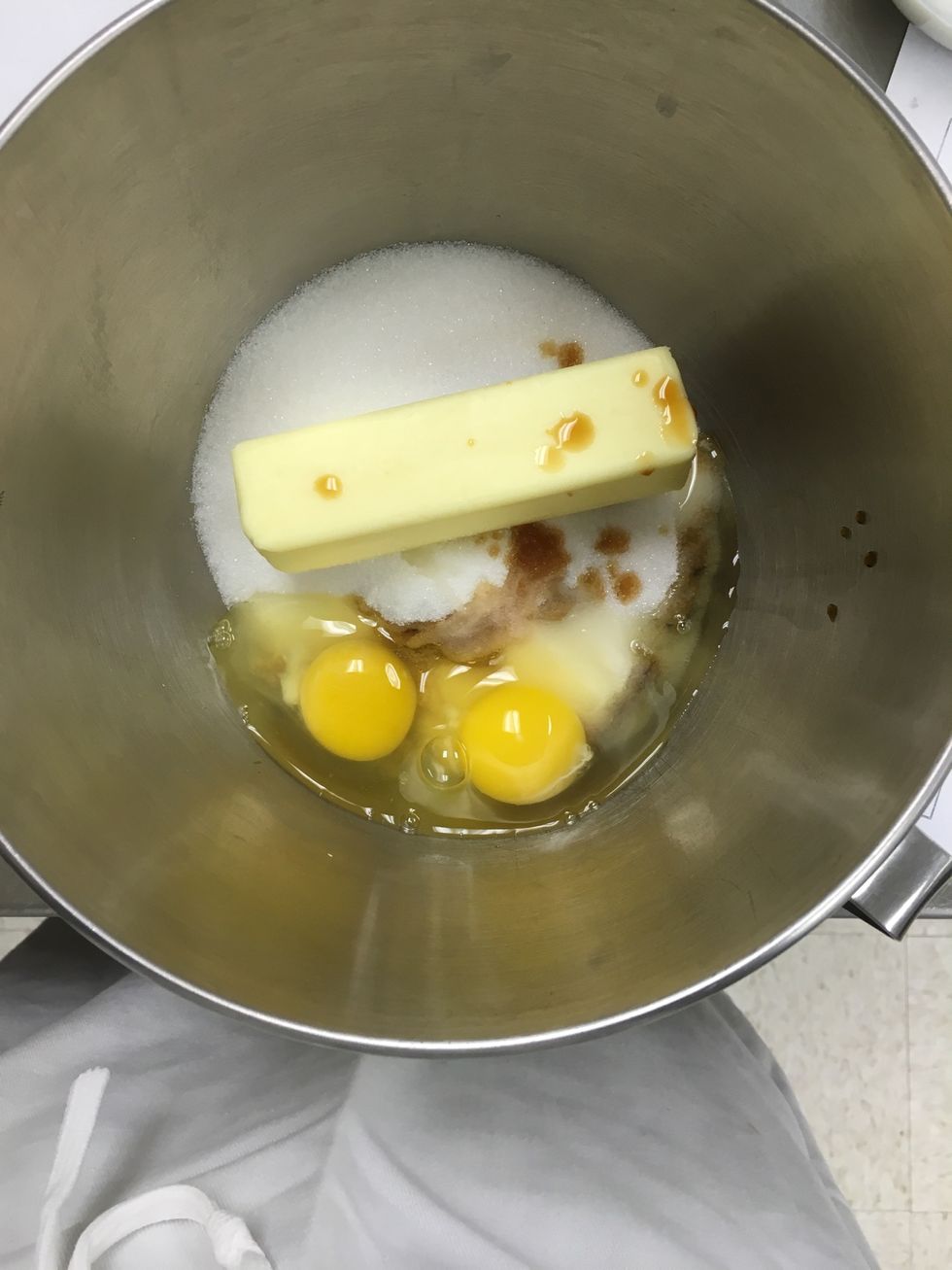 Put butter, sugar, brown sugar, eggs, and vanilla into a standard mixer bowl and cream with the flat beater bar.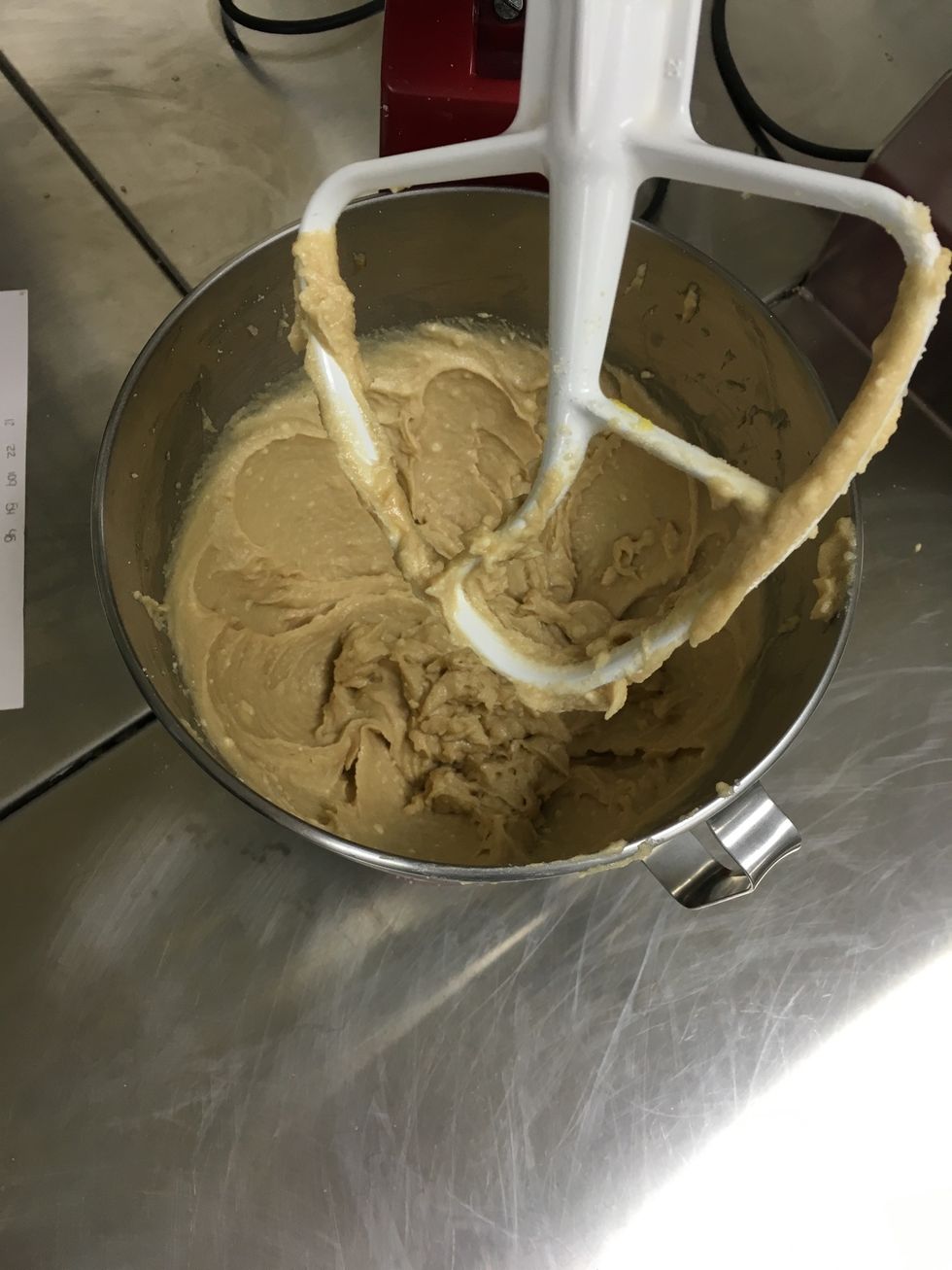 This is what the butter, vanilla, sugar, brown sugar, and eggs should look like when creamed.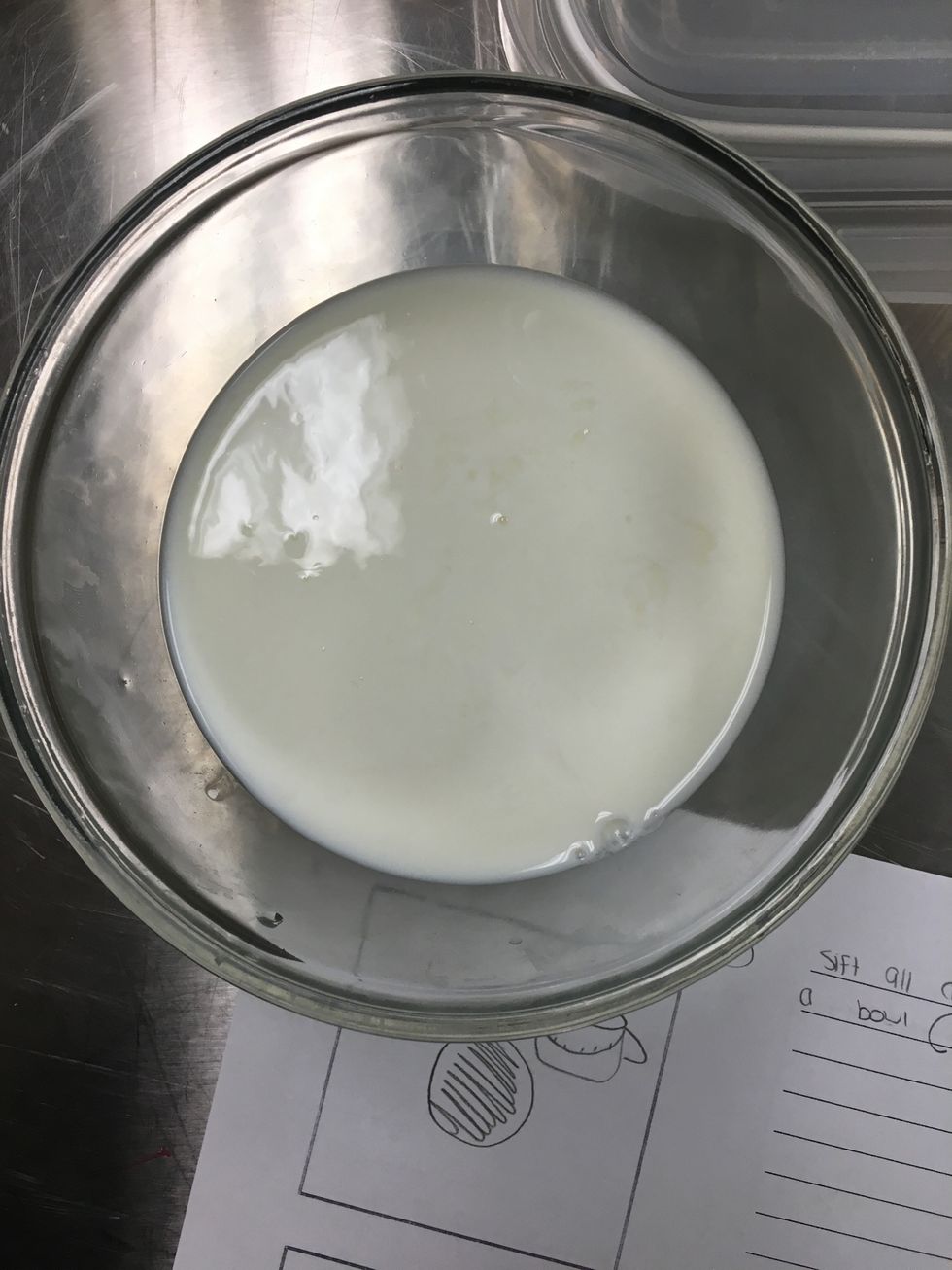 Curdle the milk by pouring the vinegar in the milk. Then, boil the water in a saucepan.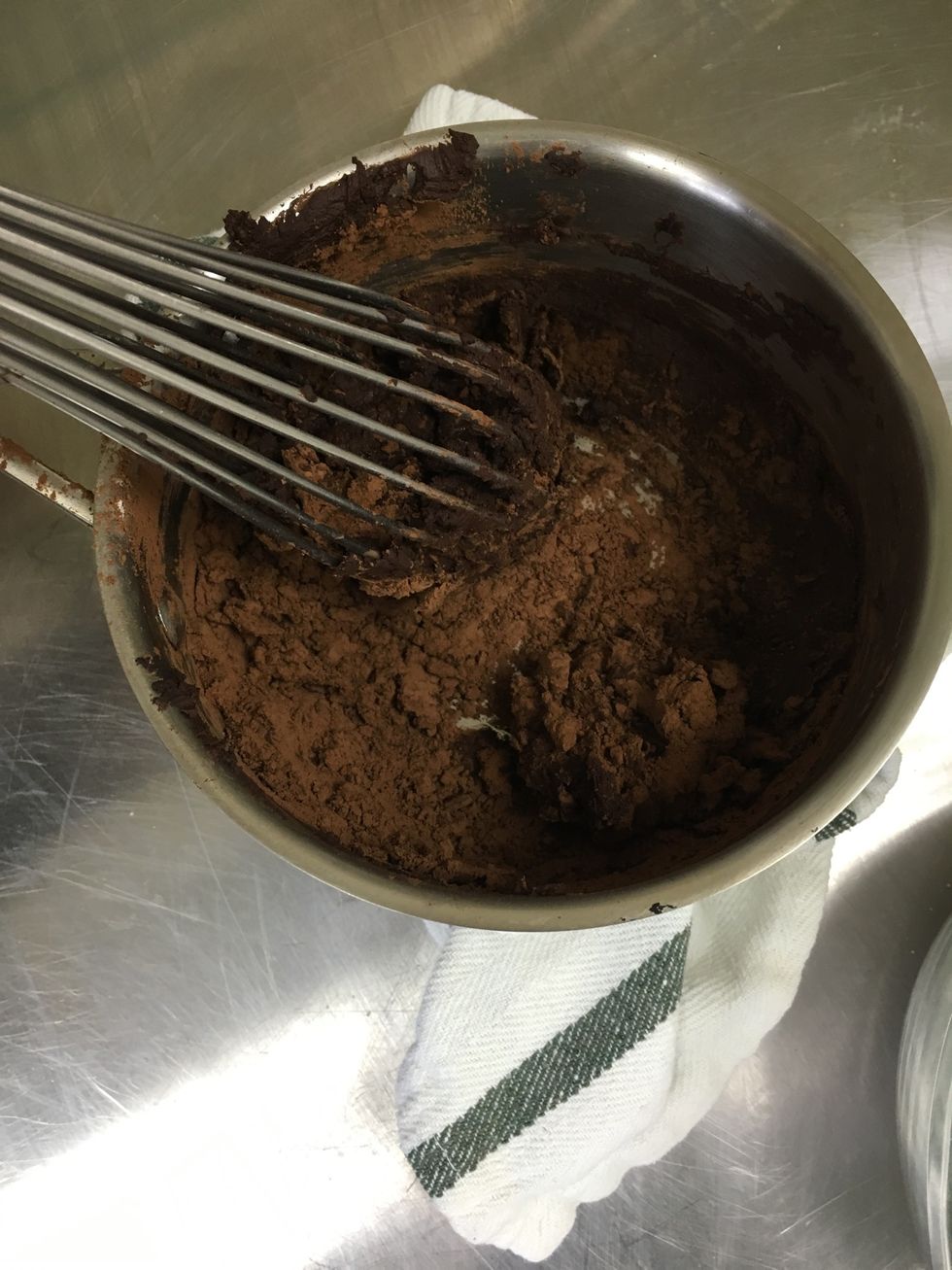 Whisk the cocoa powder into the boiling water.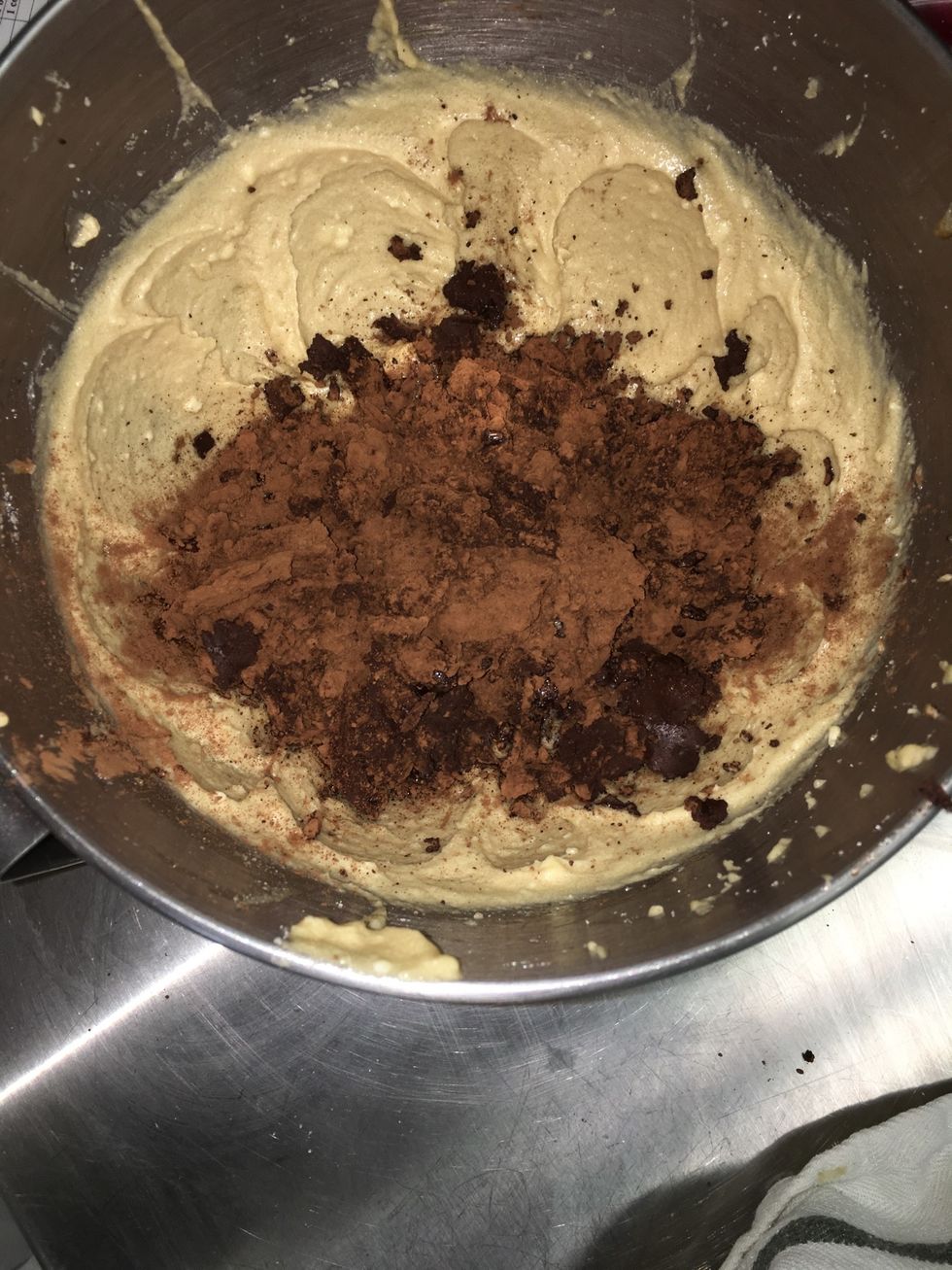 Pour the chocolate and water mix into the creamed ingredients in the stand mixer.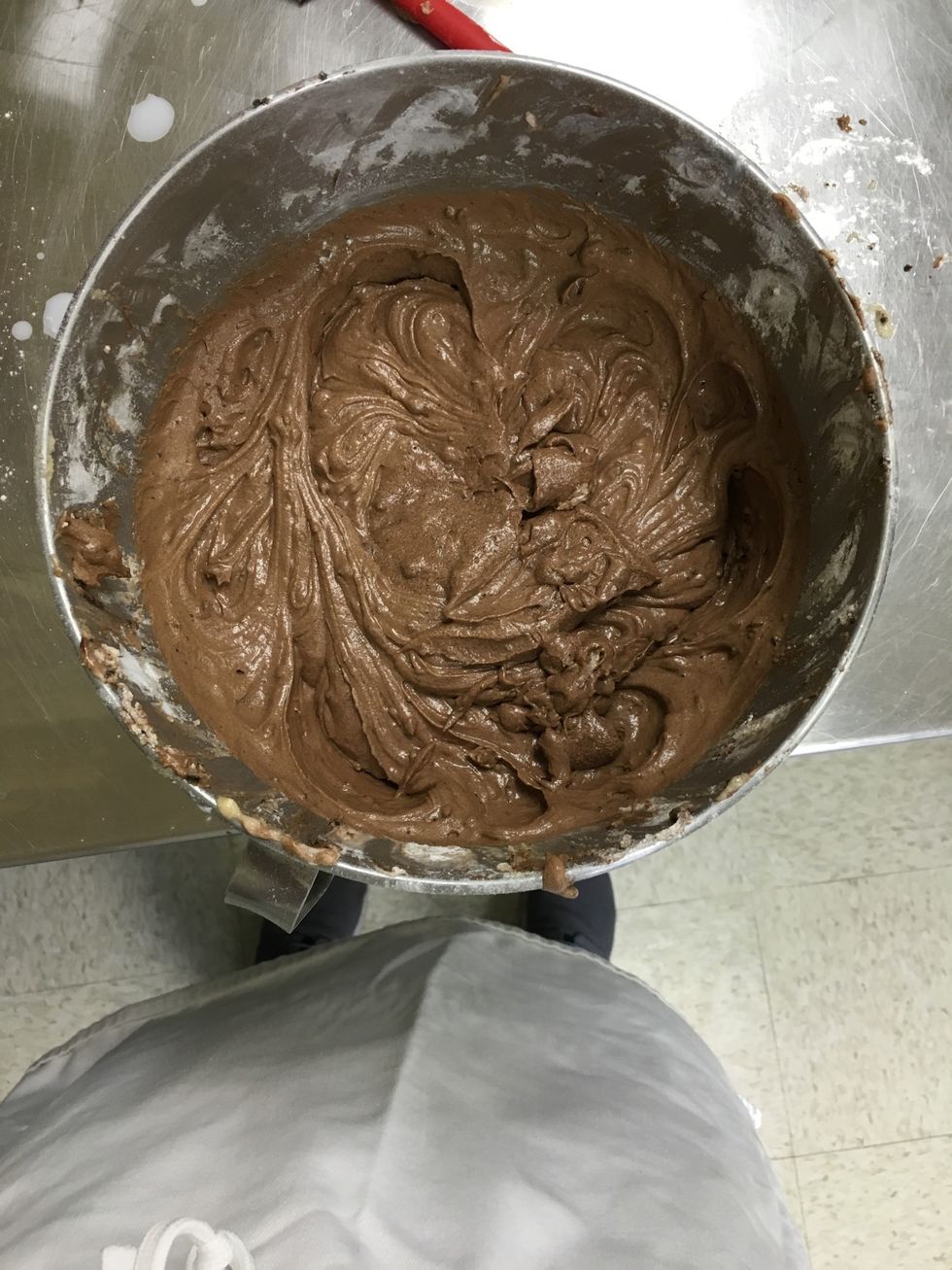 This is what the finished cupcake batter should look like.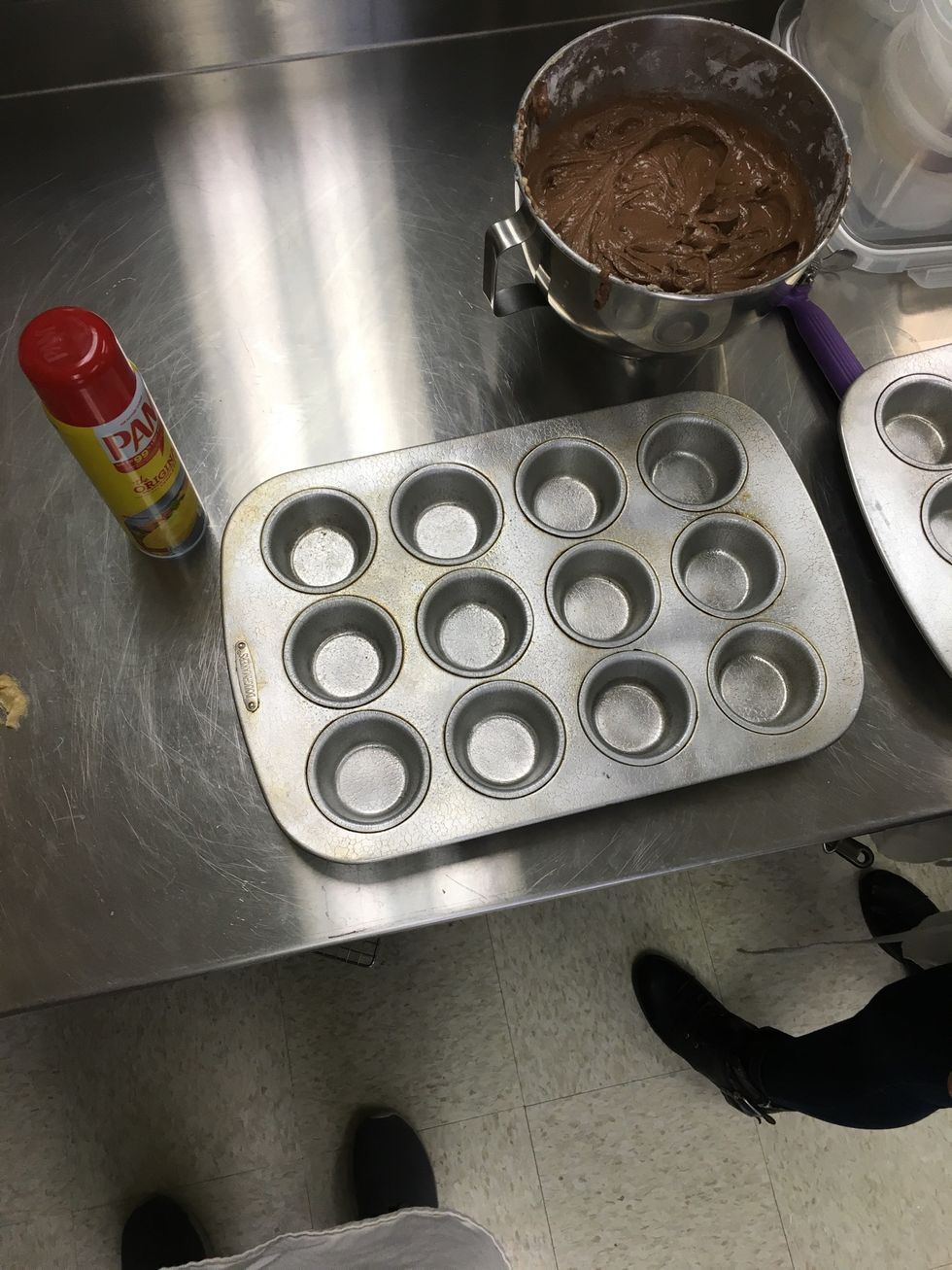 Line the muffin pan with cupcake liners. (liners not shown)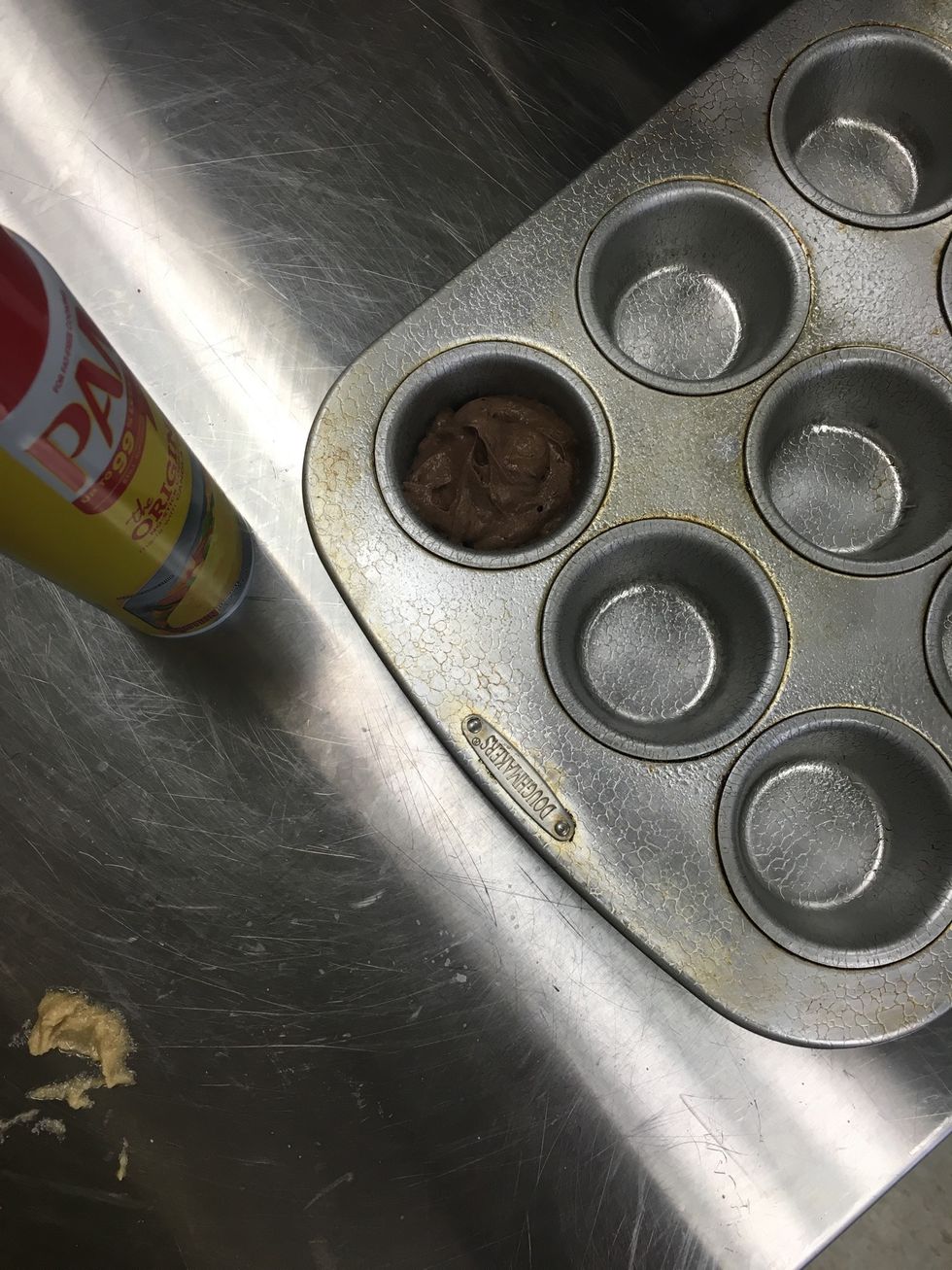 Fill each mold 2/3 full with batter.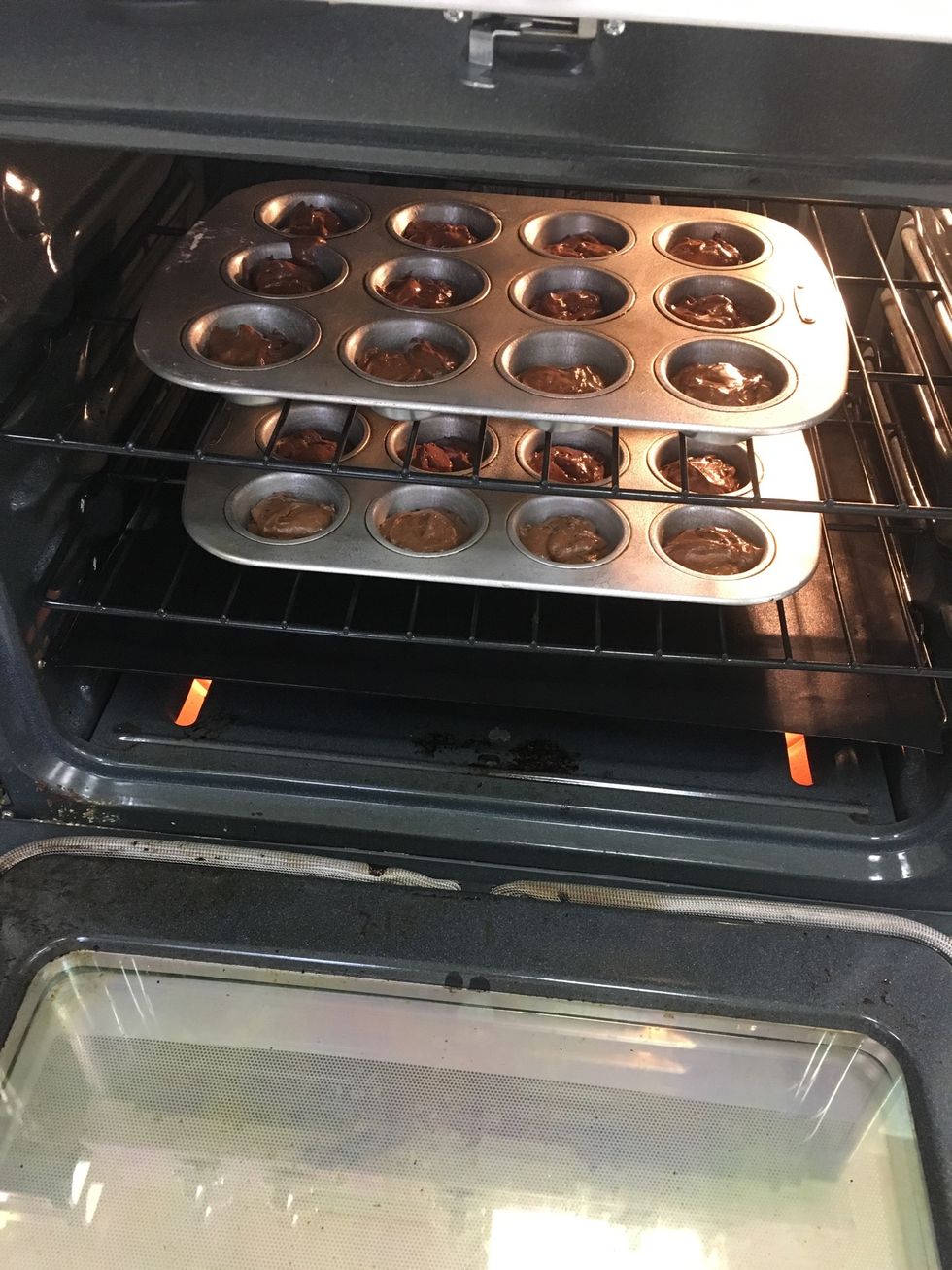 Bake the cupcakes in the oven for 35 minutes.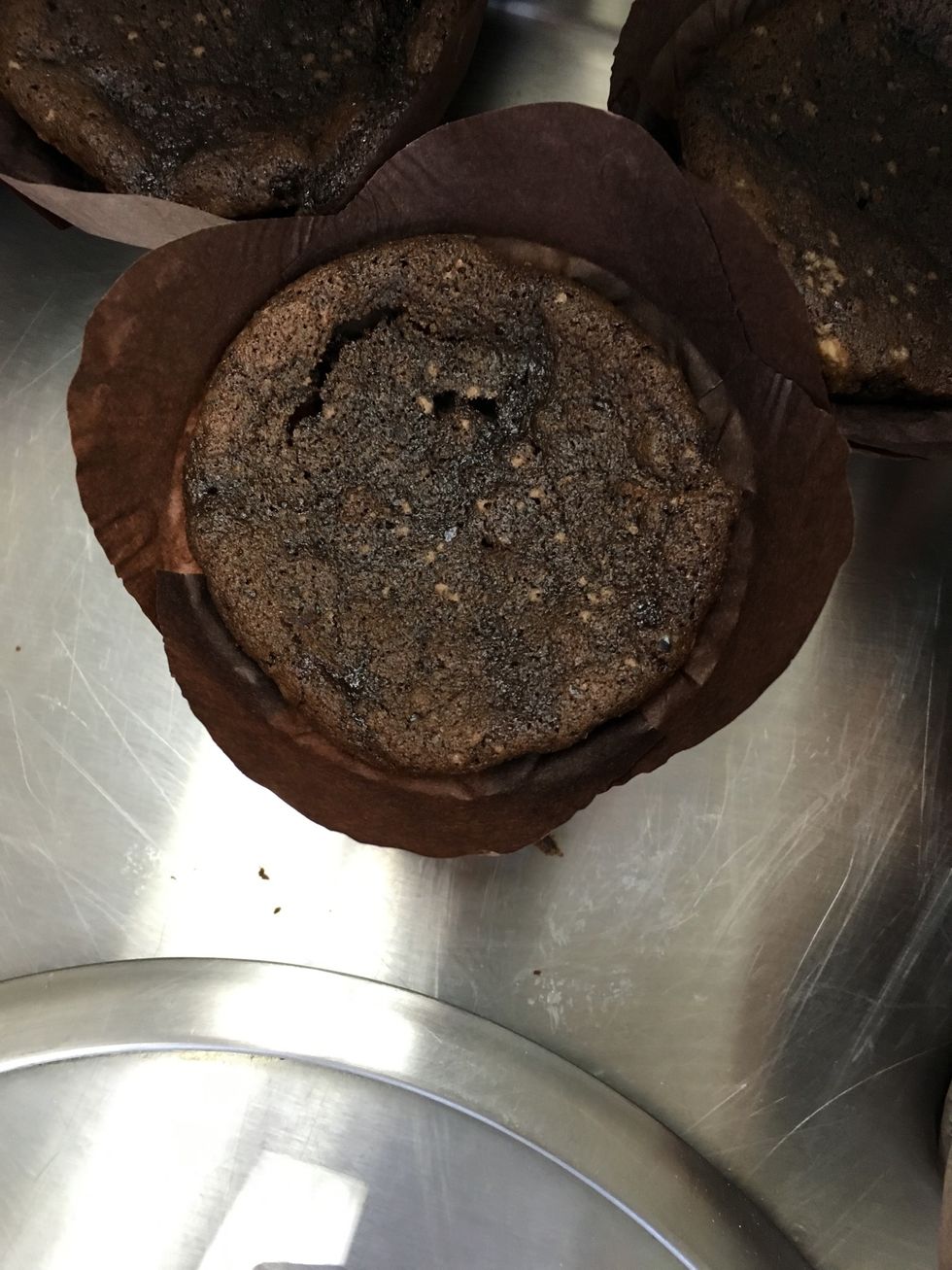 This is the finished cupcake.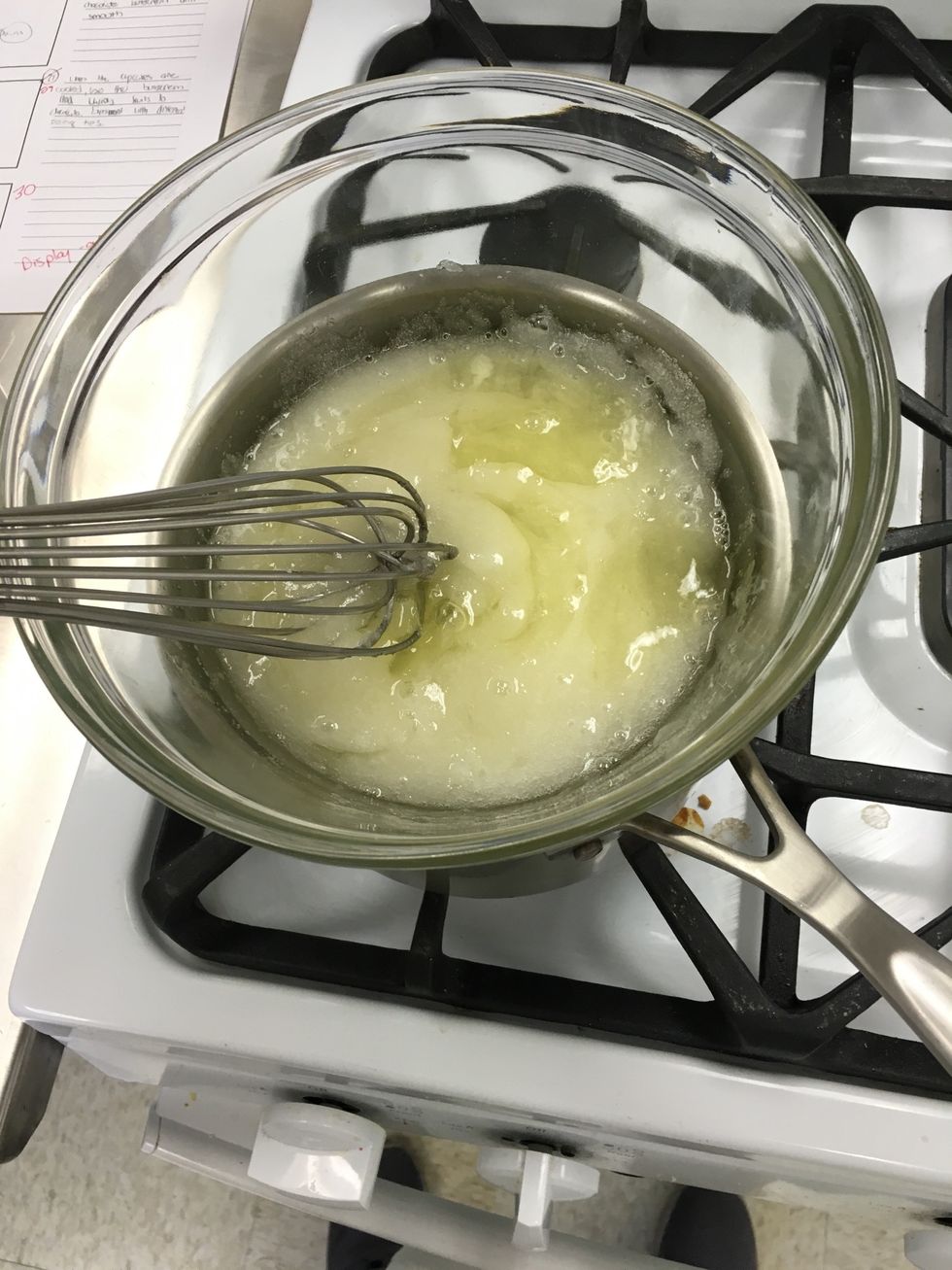 Now let's make the Swiss meringue buttercream. Make a double boiler by heating a saucepan with water and setting a glass bowl on top. Add the egg whites and sugar and heat until it's 140 degrees F.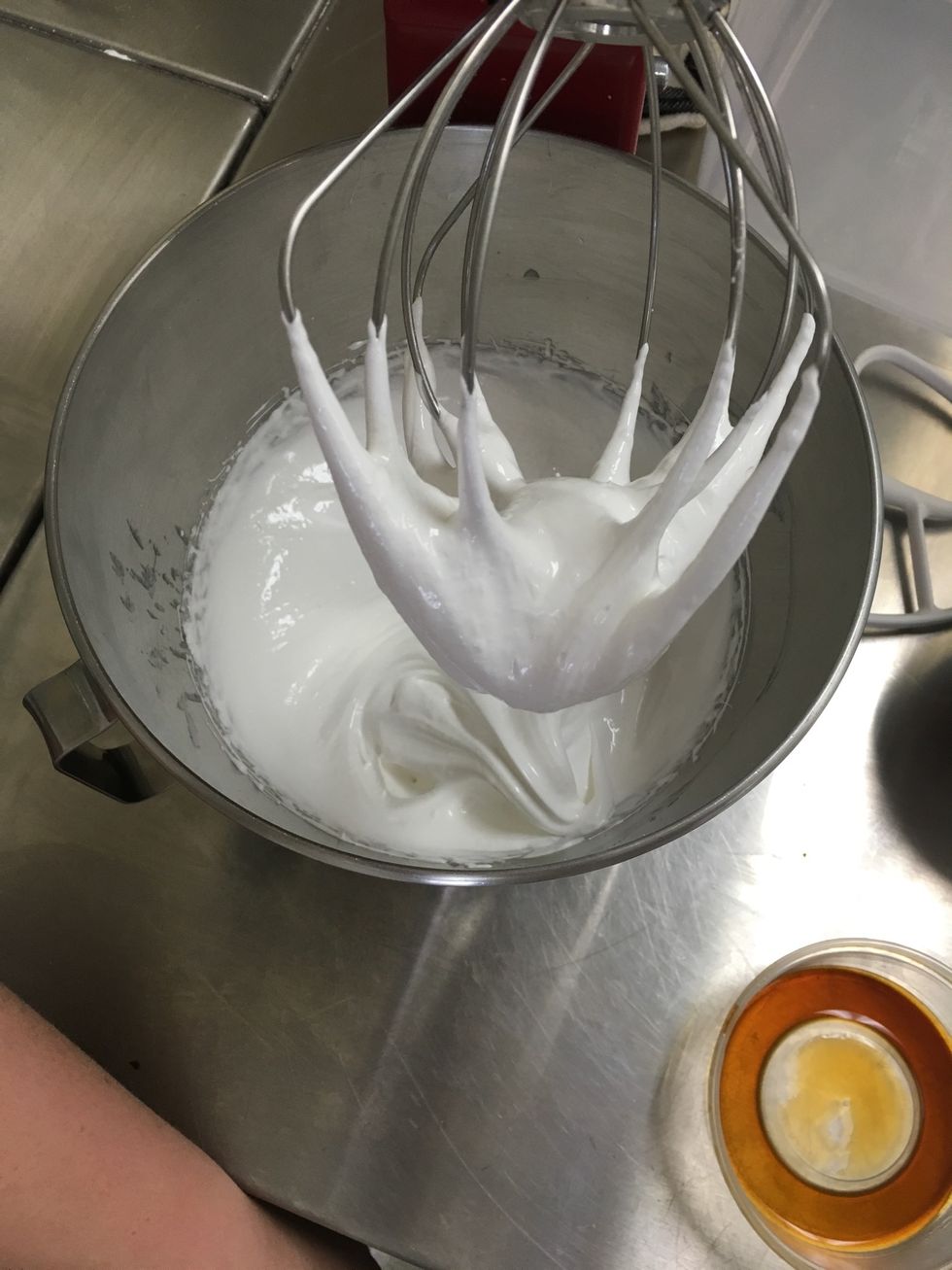 Put the egg and sugar mix in the stand mixer with the whisk attachment and whisk until it makes a firm peak.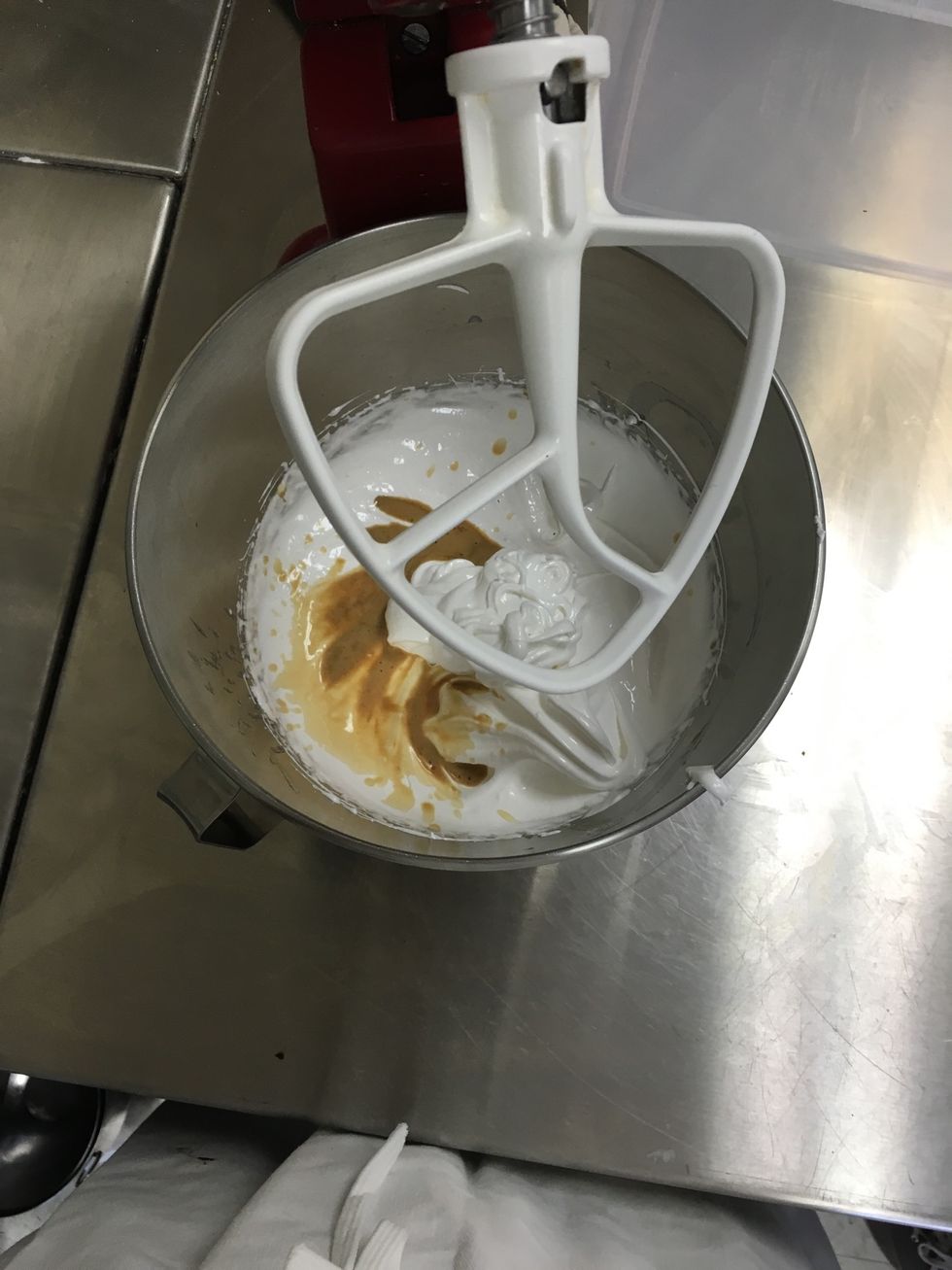 Change the whisk to the paddle attachment, and add the vanilla.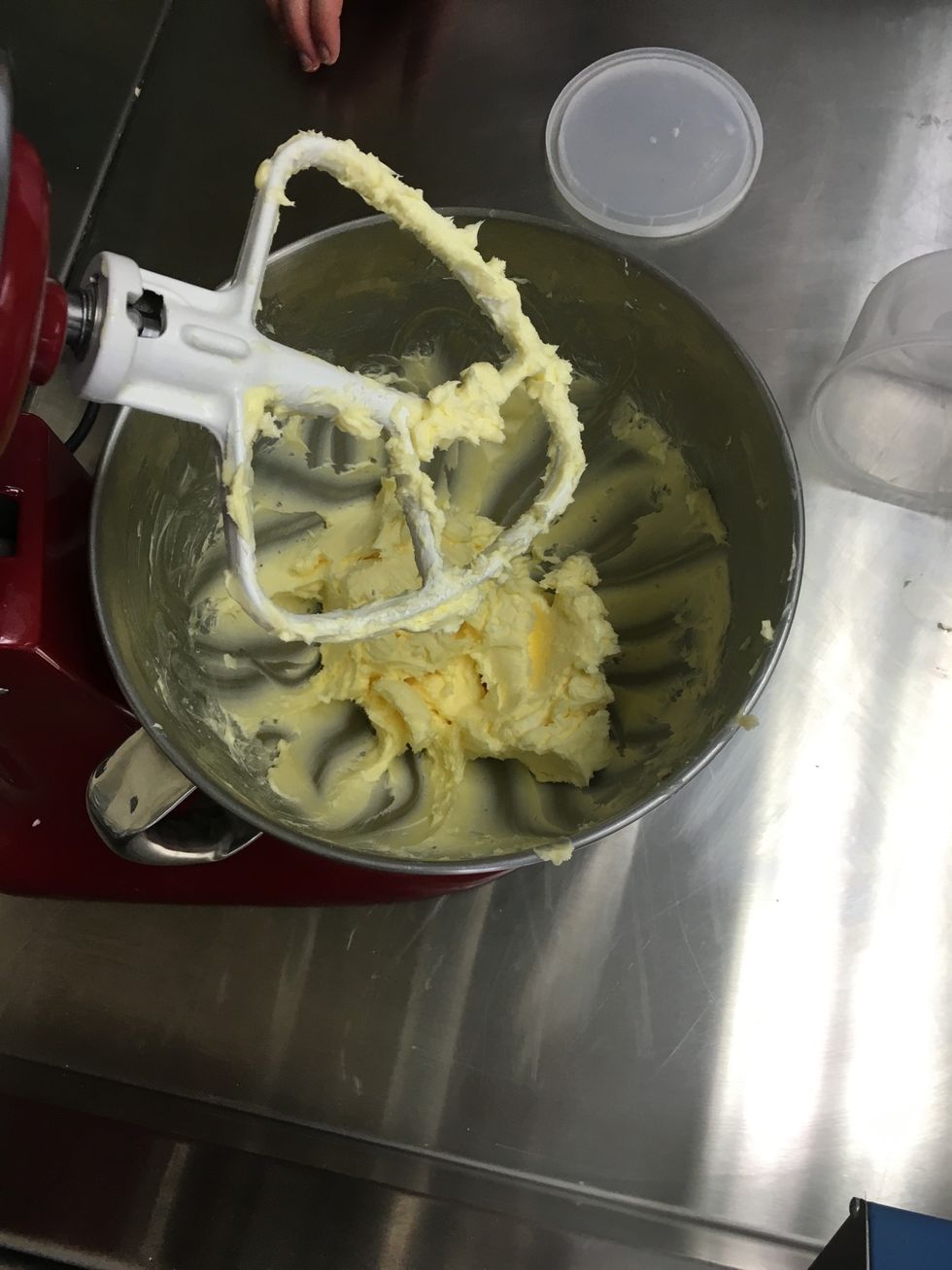 In a clean stand mixer, cream the butter with the flat beater bar until smooth and creamy.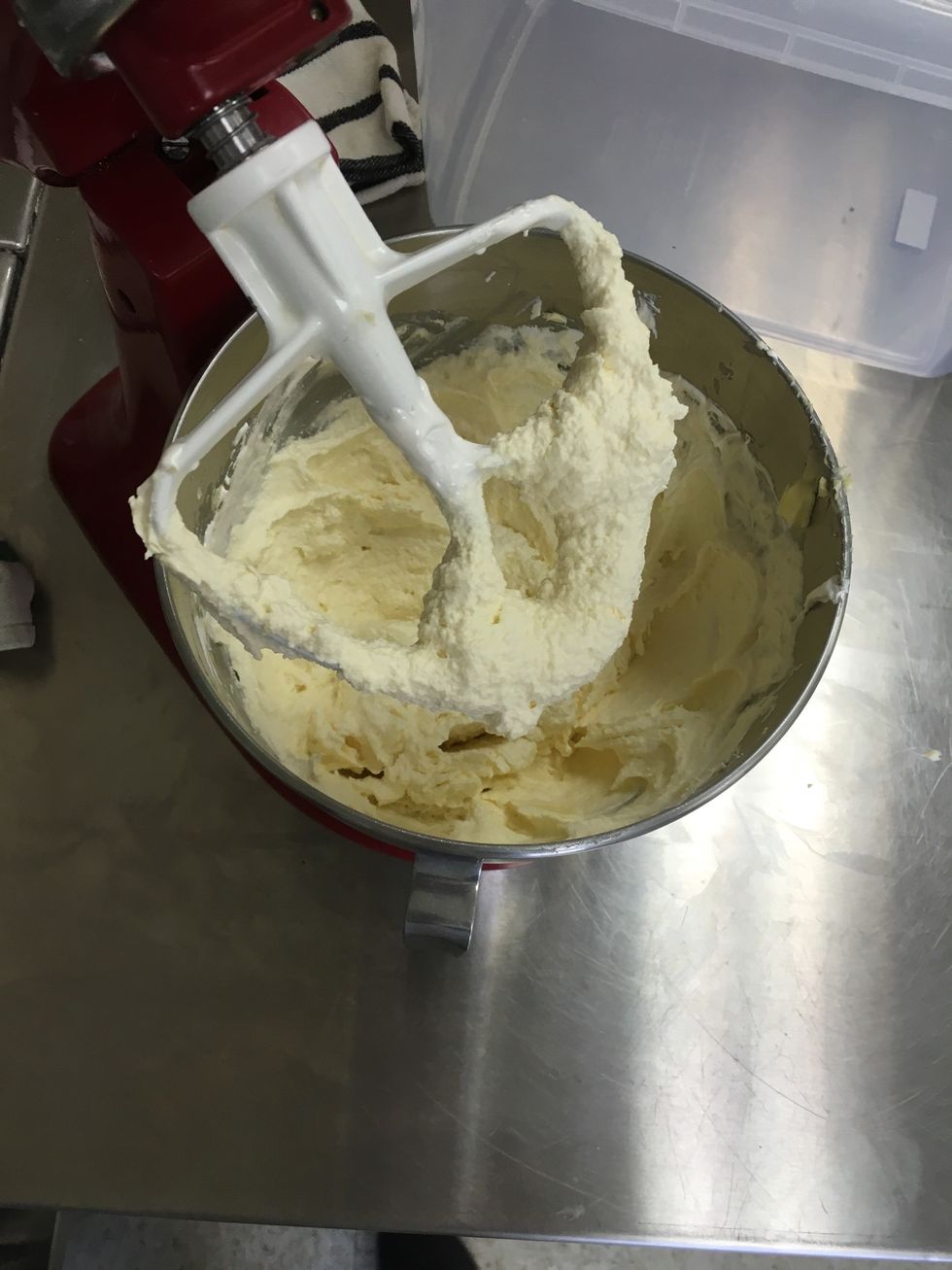 Add the creamed butter to the meringue mix.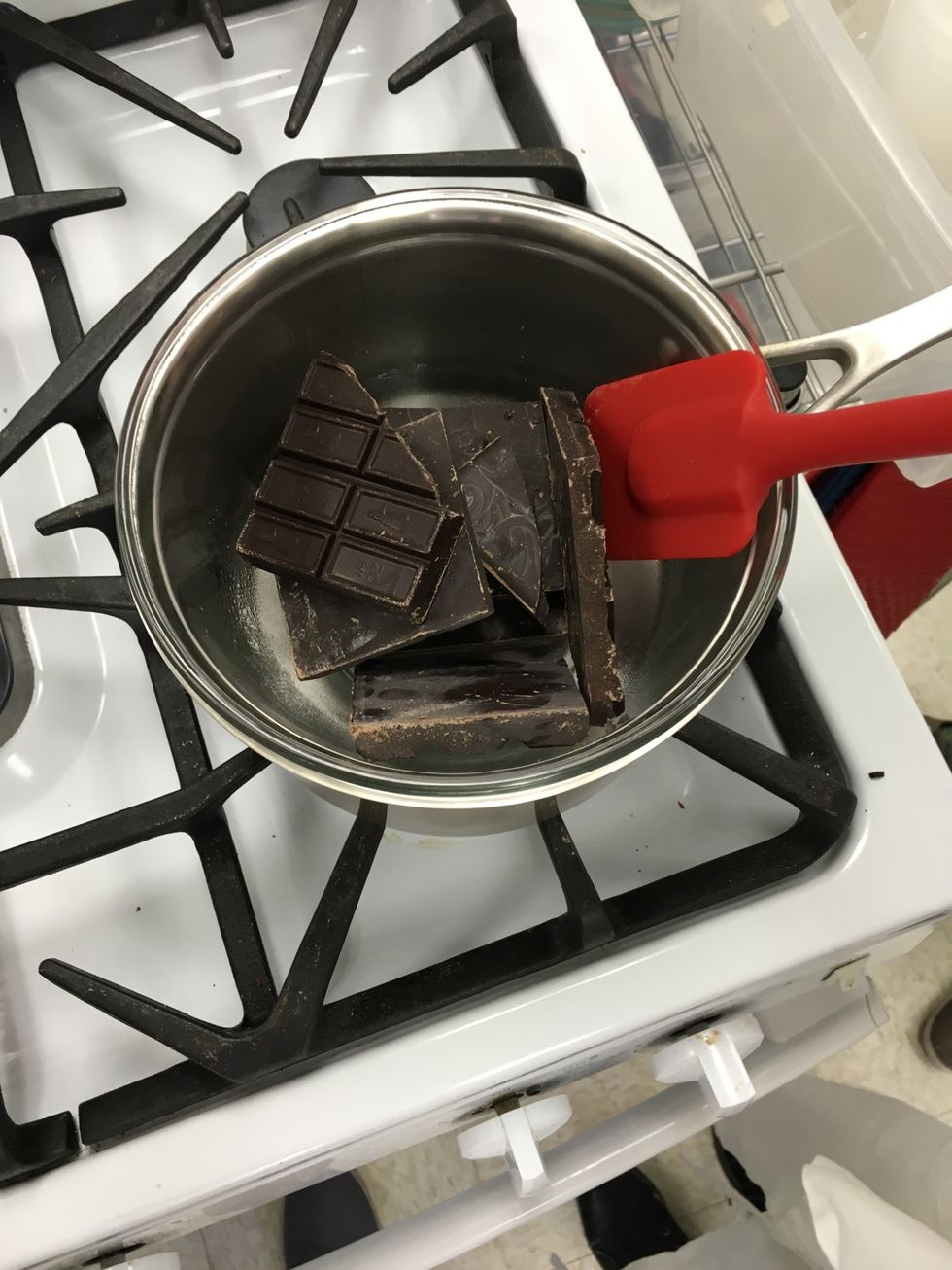 Make another double boiler to melt the chocolate.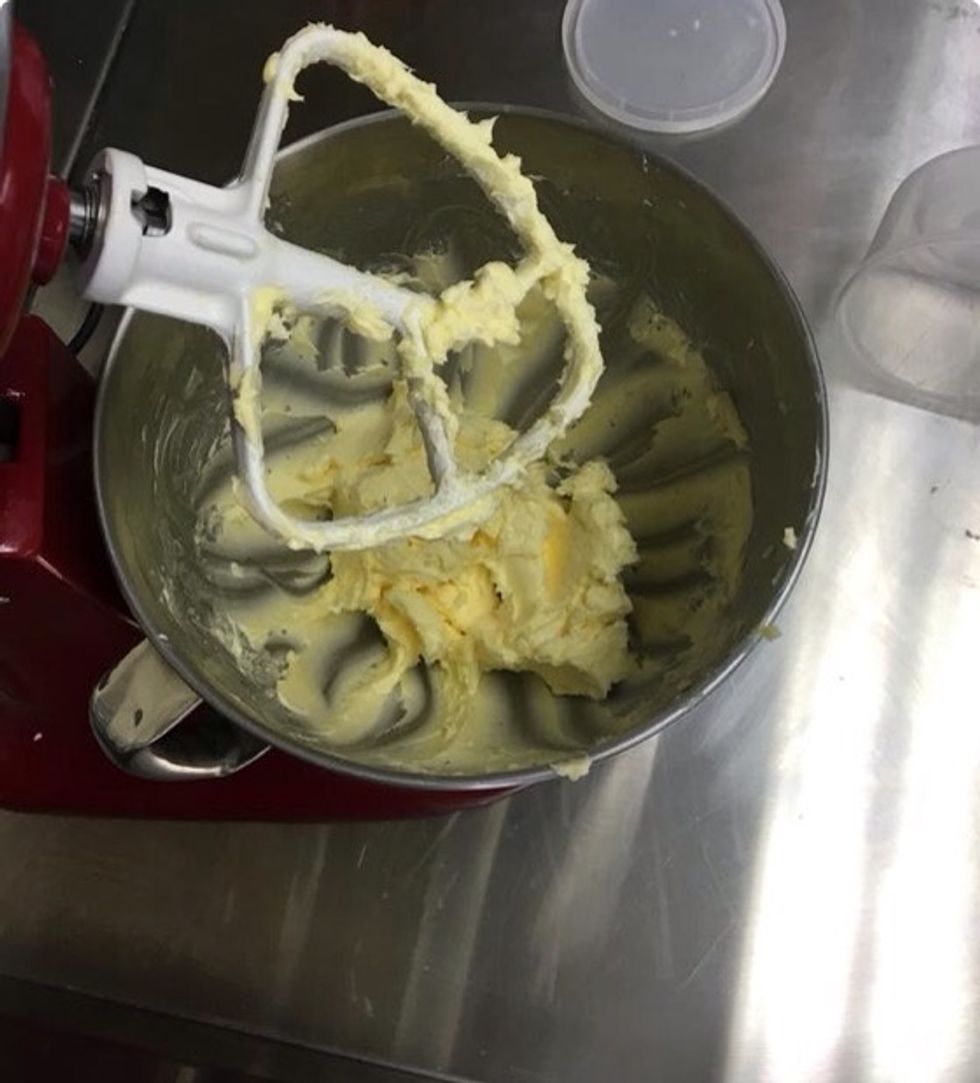 Cream the rest of the butter in a clean stand mixer.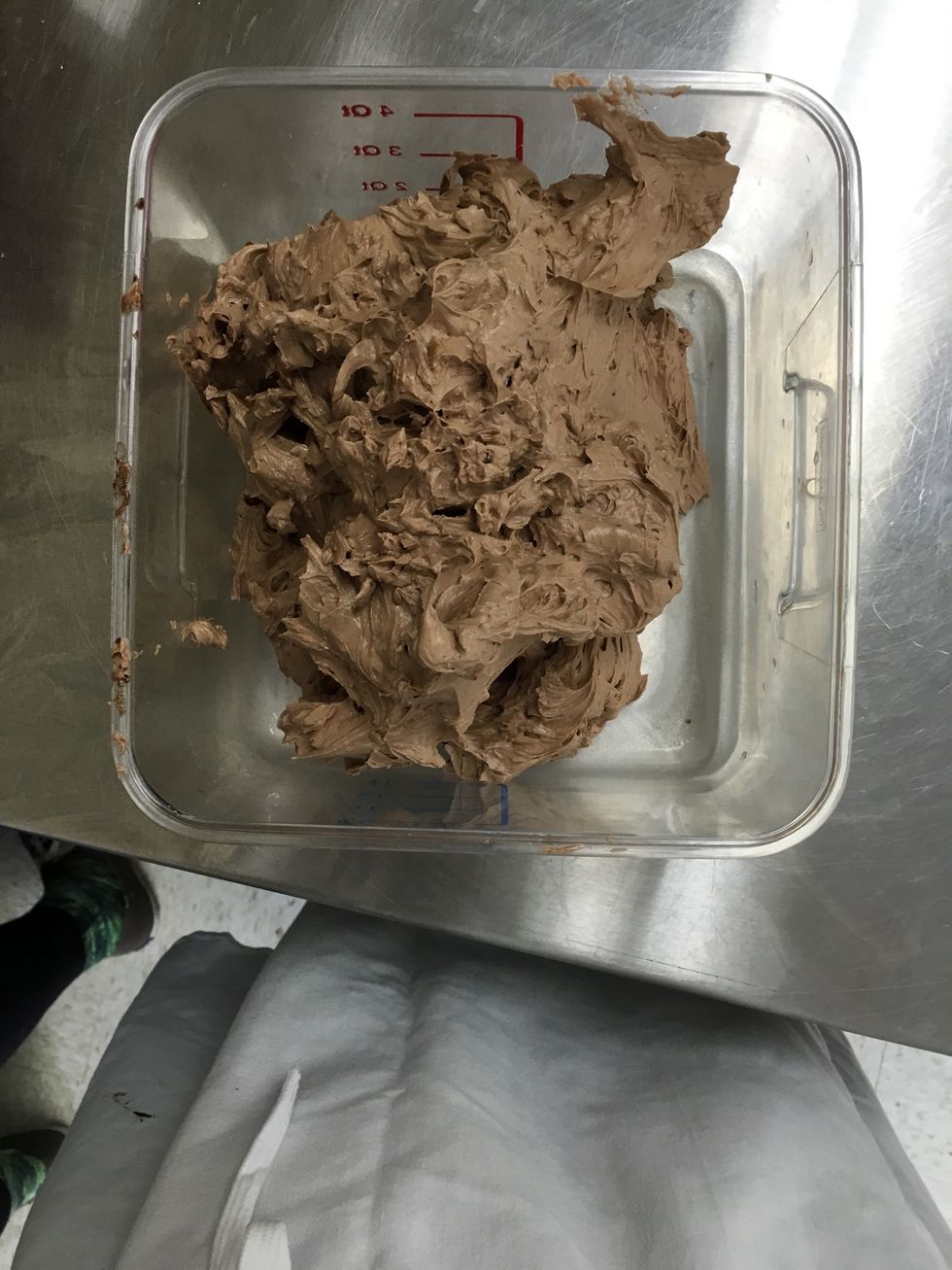 Add the melted chocolate to the last of the creamed butter. Then combine the meringue buttercream and the chocolate buttercream together.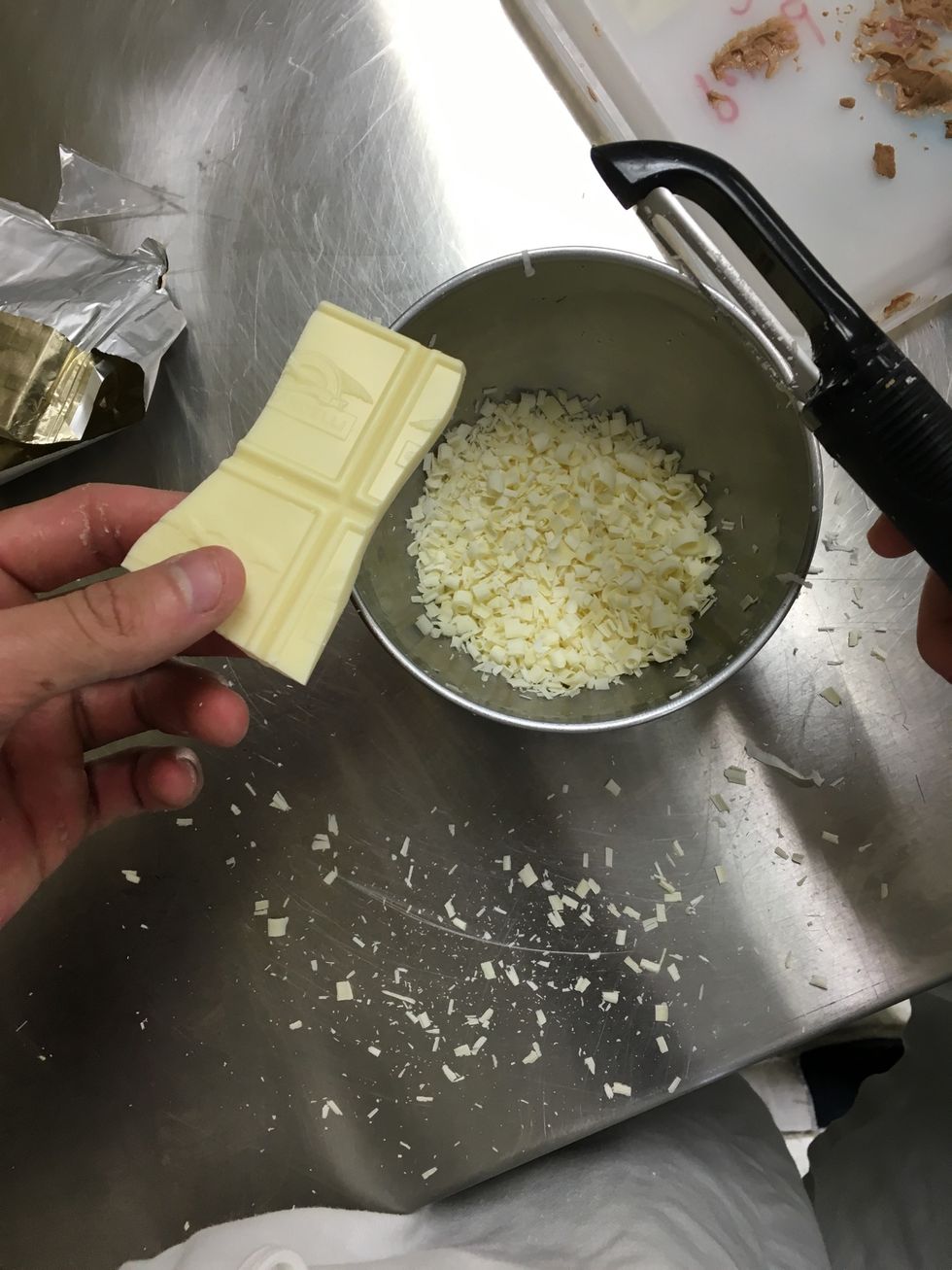 For decorations, peel the chocolate with a vegetable peeler for decorations.
Using the tip of your choice and a pastry bag,pipe the buttercream onto the cupcakes.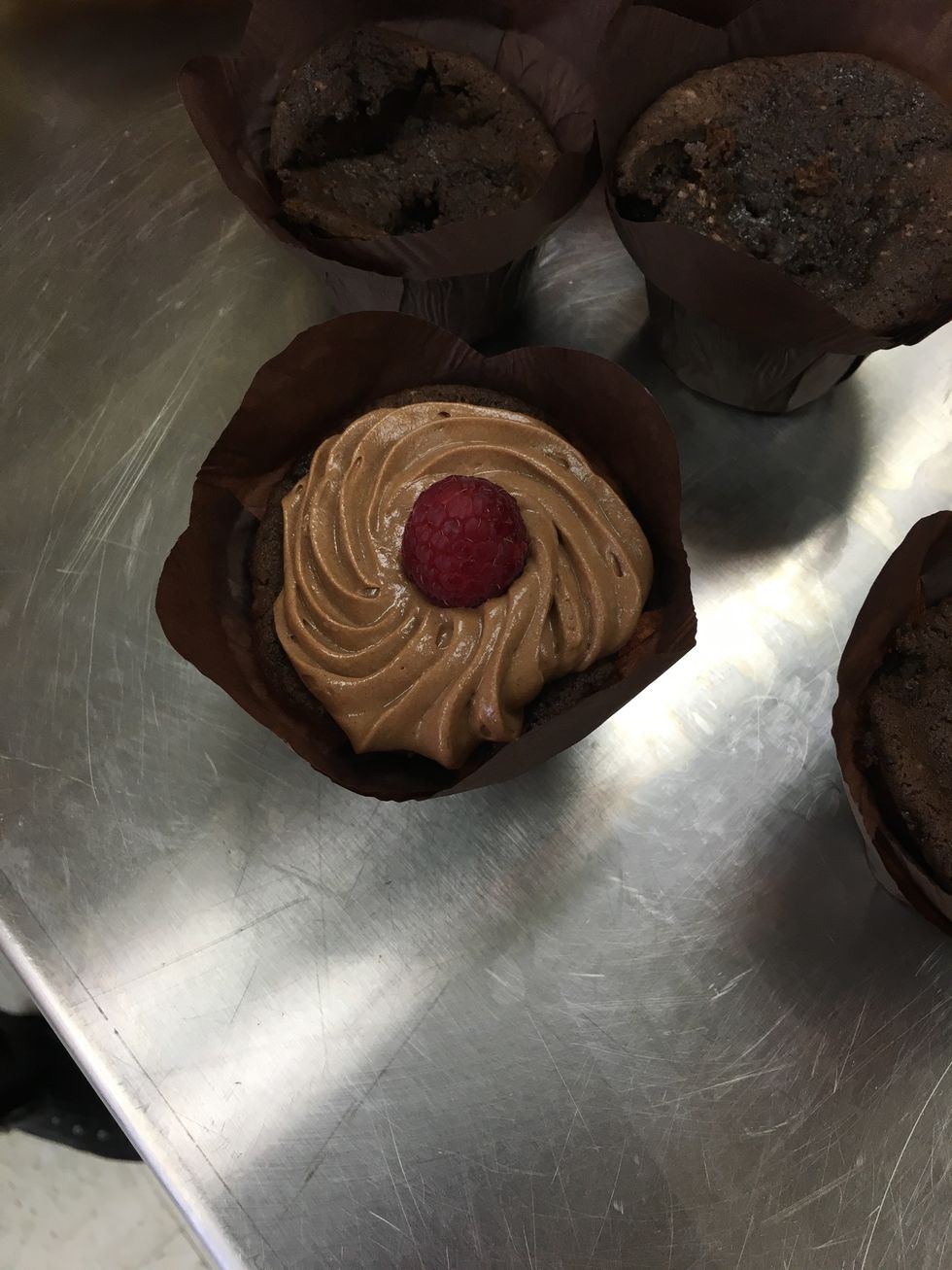 After piping, add fresh fruit for garnish.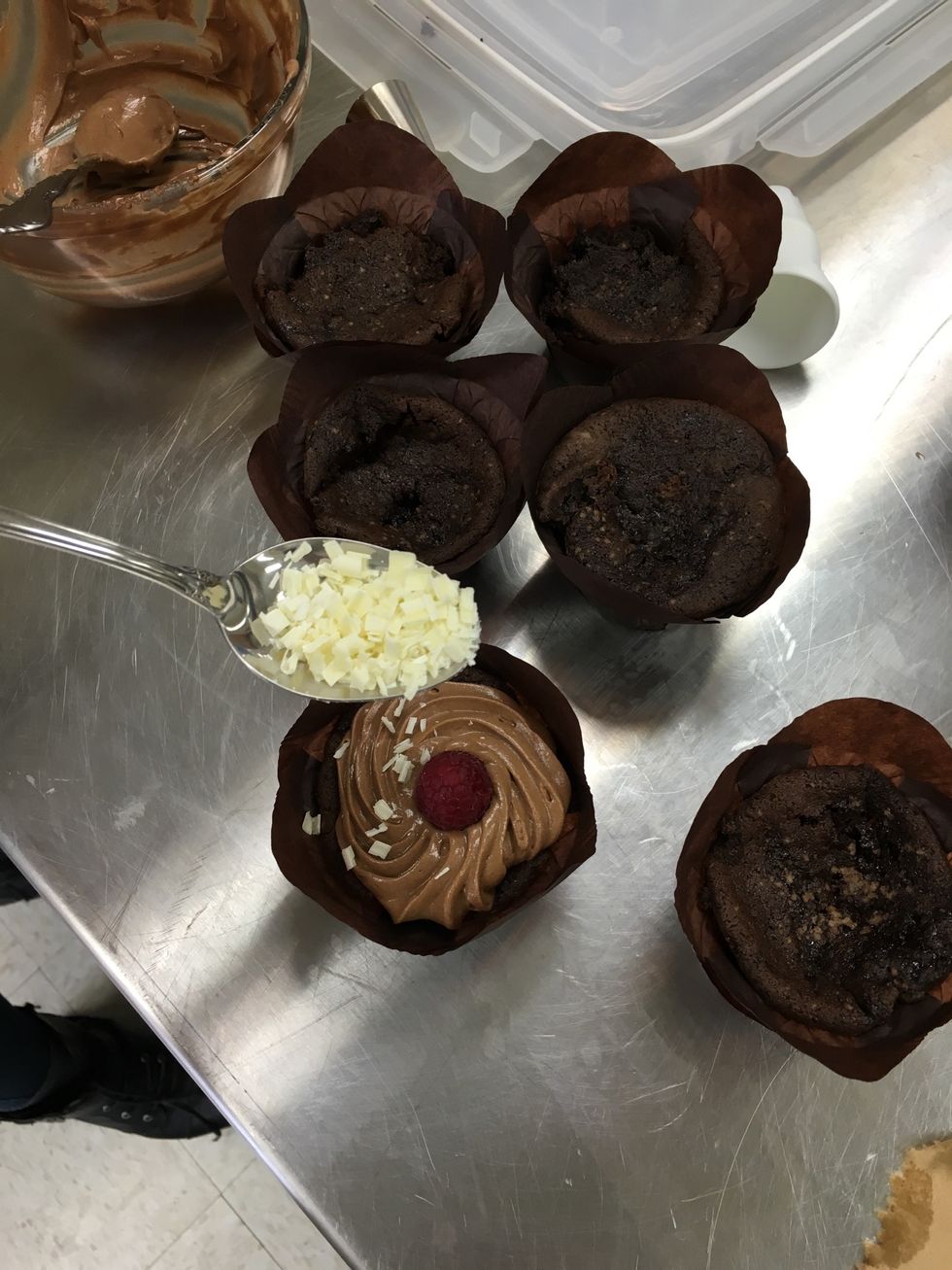 Sprinkle on the chocolate shavings.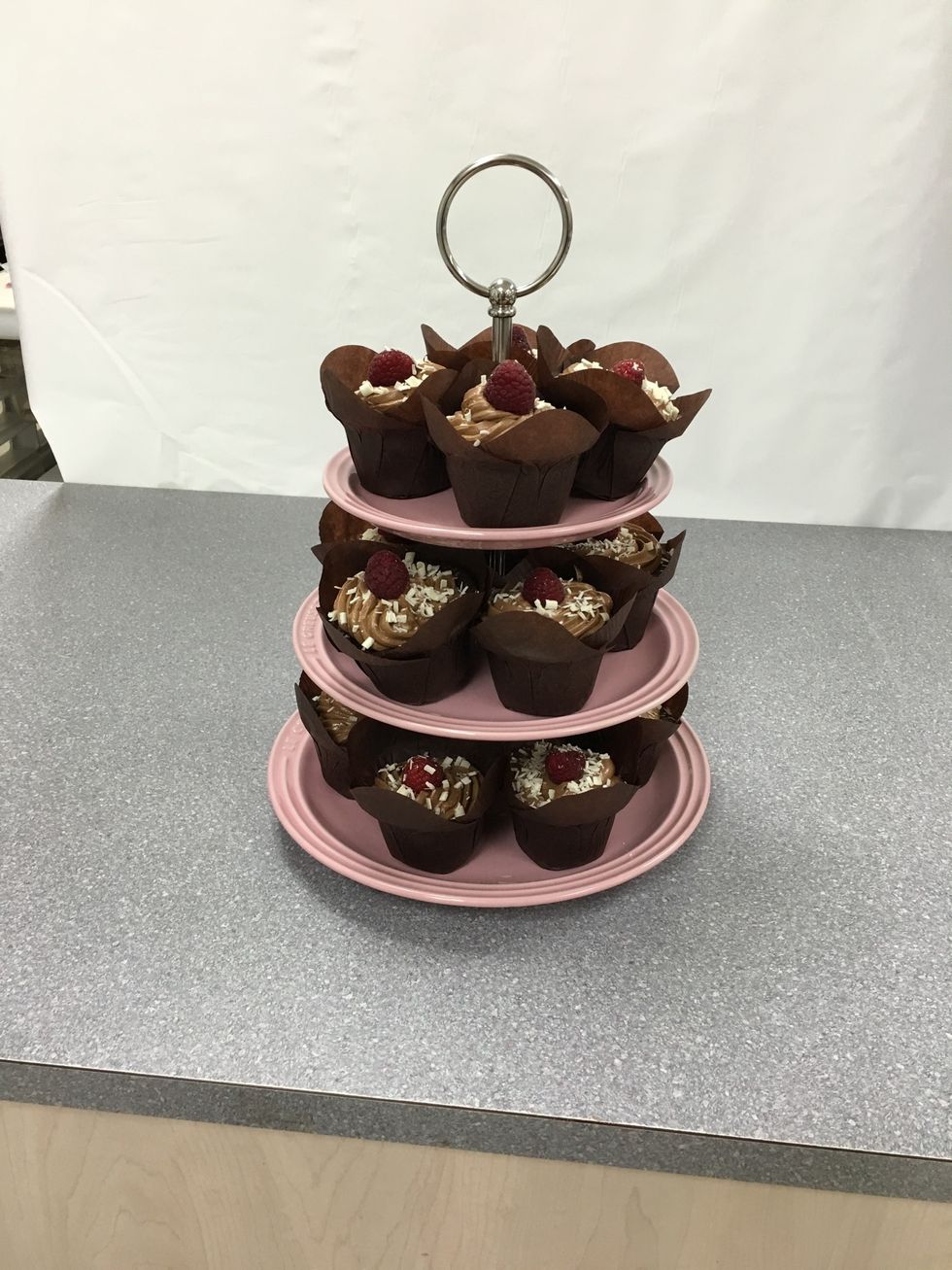 Display and enjoy!
114.0g cocoa powder, cupcakes
227.0g water, cupcakes
227.0g whole milk, cupcakes
15.0g vinegar, cupcakes
320.0g all purpose flour, cupcakes
5.0g baking powder, cupcakes
5.0g baking soda, cupcakes
1.5g salt, cupcakes
114.0g European butter (82% fat), cupcakes
270.0g sugar, cupcakes
163.0g brown sugar, cupcakes
2.0 whole eggs, cupcakes
5.0g vanilla extract, cupcakes
180.0g egg whites, Swiss Meringue Buttercream
447.0g European butter, Swiss Meringue Buttercream
255.0g sugar, Swiss Meringue Buttercream
5.0g vanilla extract, Swiss Meringue Buttercream
454.0g European butter, American Chocolate Buttercream
40.0g whole milk, American Chocolate Buttercream
340.0g 45% Cacao chocolate American Chocolate Buttercream
10.0g vanilla extract, American Chocolate Buttercream
350.0g powdered sugar, American Chocolate Buttercream
Toppings as Desired