How to Make Chocolate Chip Cookie Dough Bars!
How to Make Chocolate Chip Cookie Dough Bars!
14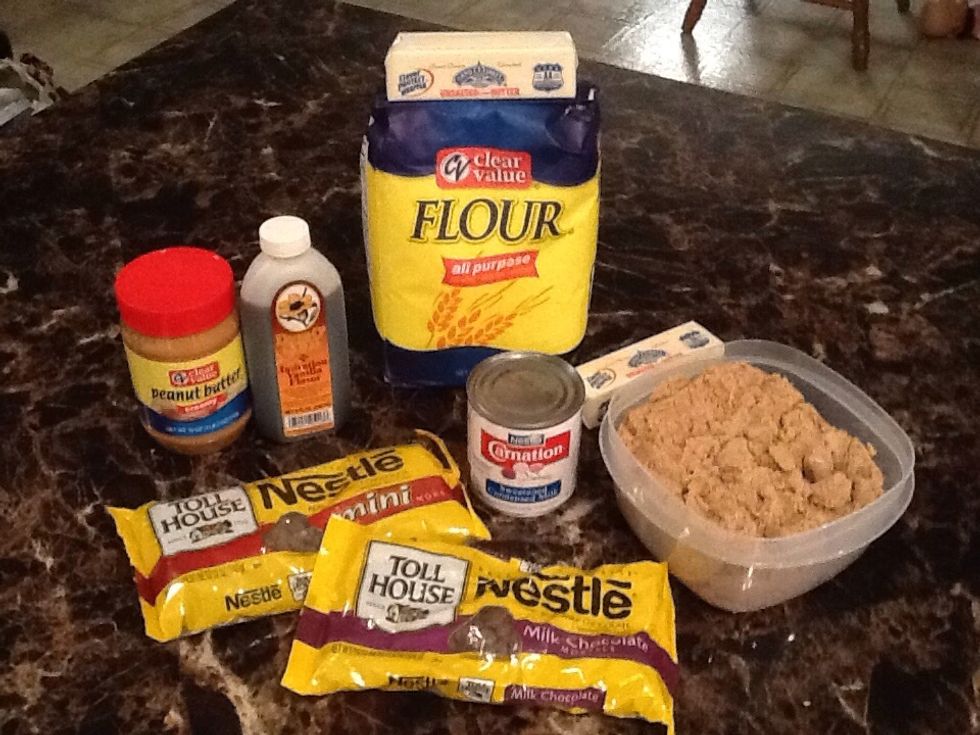 First get your ingredients you will need unsalted butter, light brown sugar, vanilla extract, flour, sweetened condensed milk, mini choc. chips, peanut butter, milk choc. chips.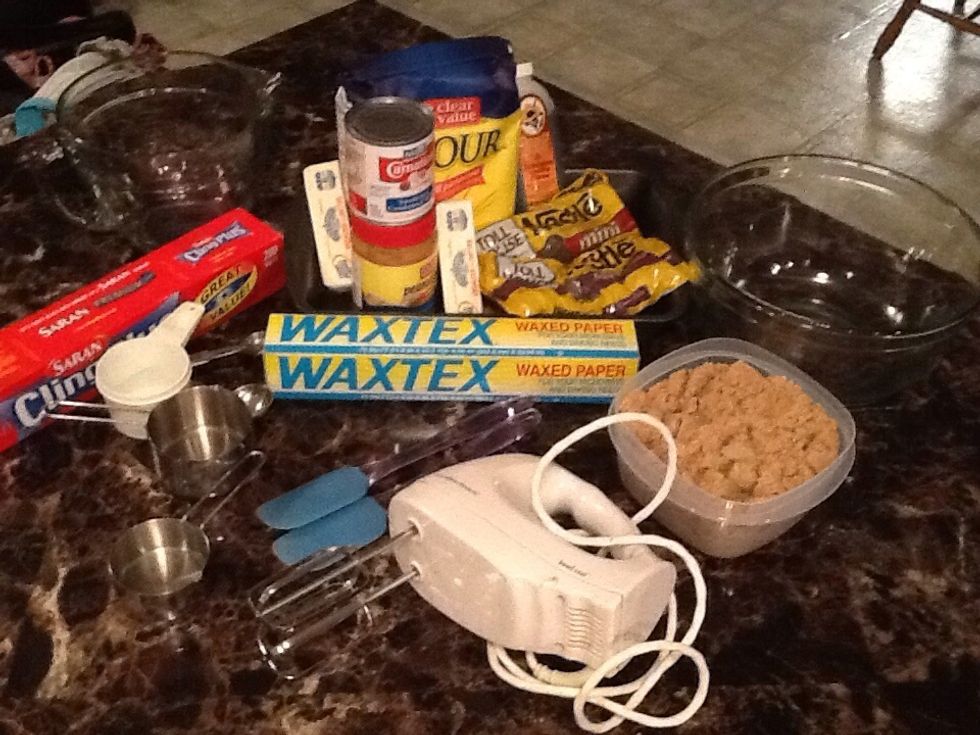 Then you will need to get your supplies measuring cups, mixer, large mixing bowl, microwave safe bowl, 8x8 cake pan, and mixing spoons.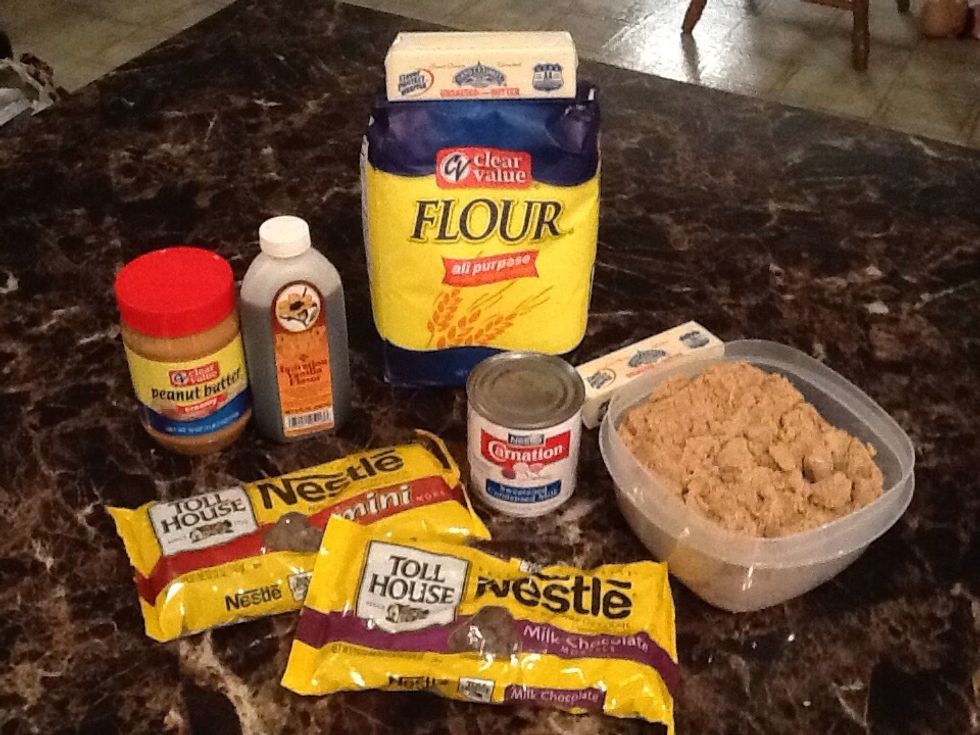 Measure your ingredients 1/2c. unsalted butter, 3/4c. Light brown sugar, 1tsp. vanilla, 2c. Flour, 14oz. sweet condensed milk, 2c. Mini choc. chips, 1/2c. Peanut butter, 1/2c. milk choc. chips.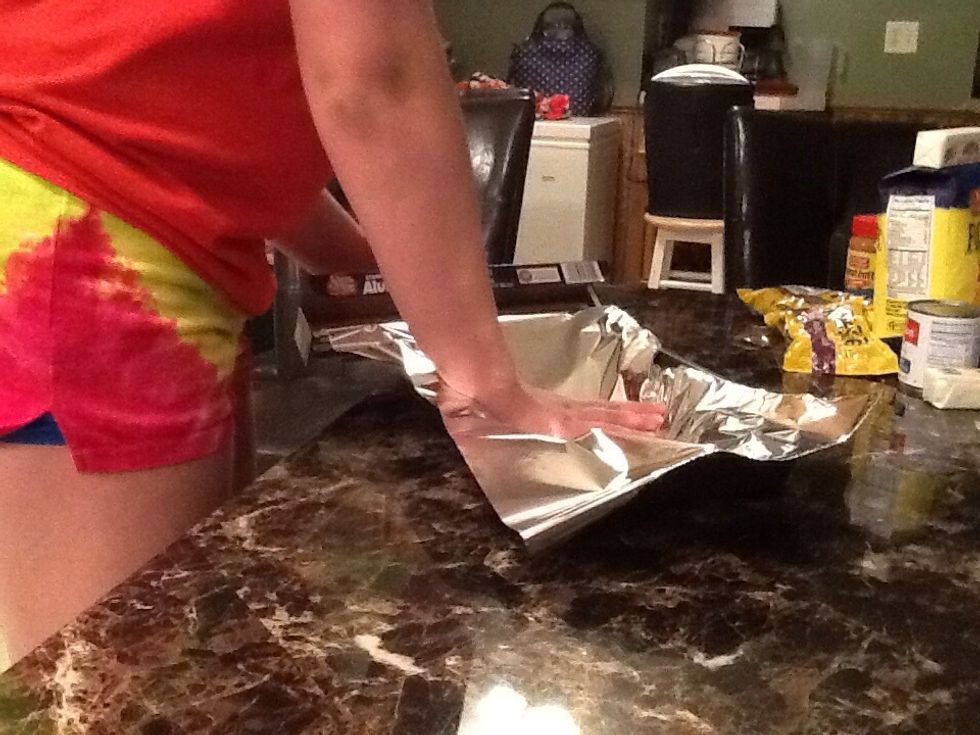 Line your pan with aluminum foil and set aside.
In a large bowl mix together butter and brown sugar until it's fluffy this takes about three min. add vanilla and beat until combined.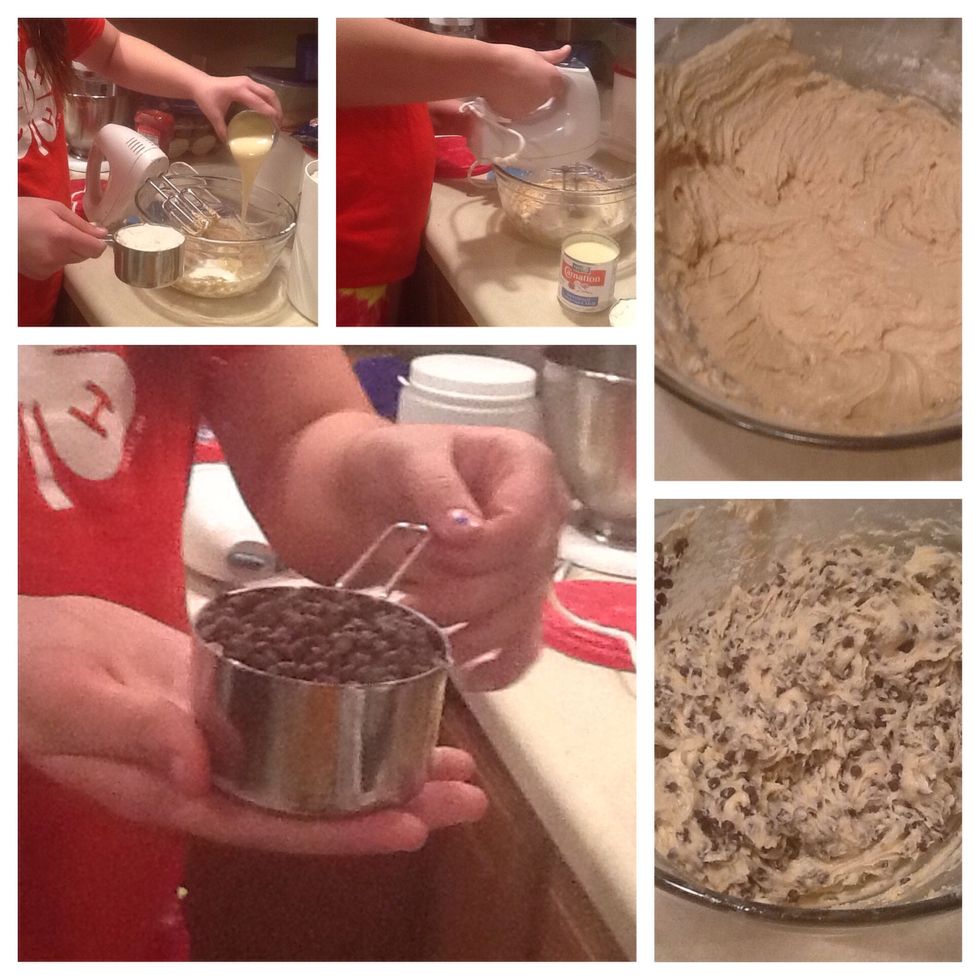 Turn the mixer on low and alternate the flour and sweet condensed milk until combined gently fold in the mini choc. chips.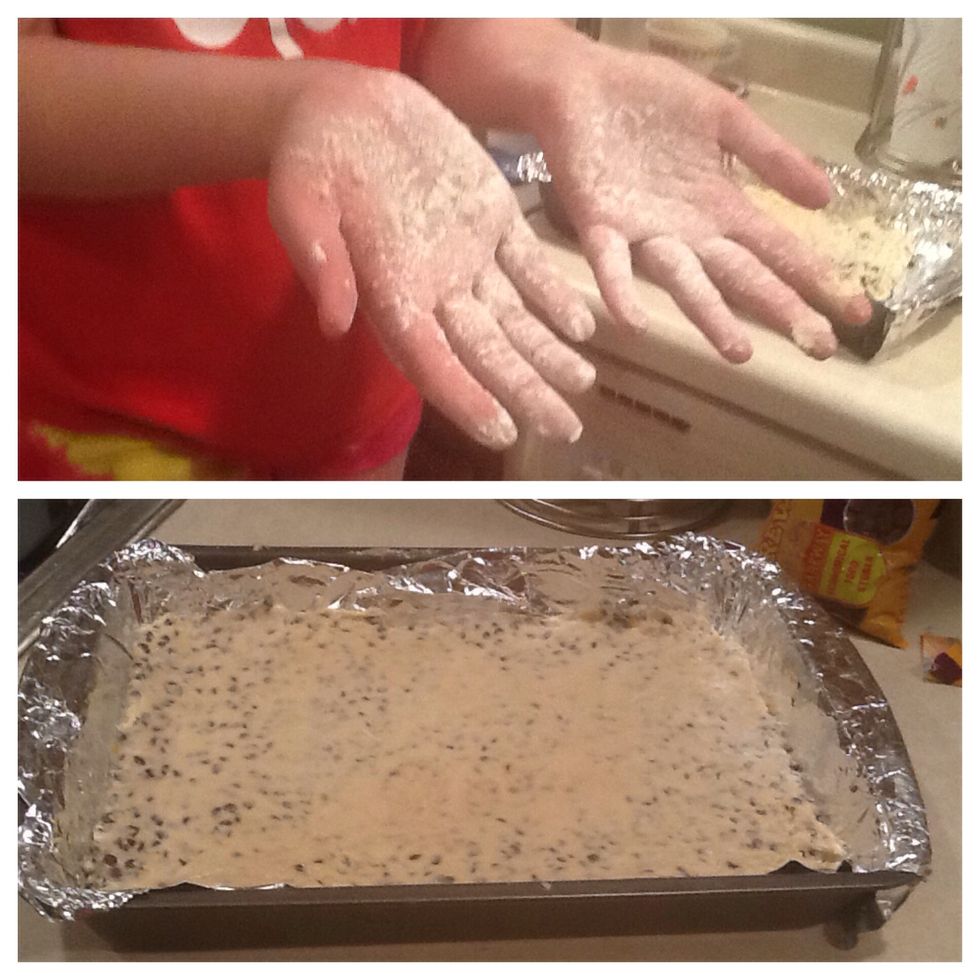 Press the cookie dough into the bottom of the pan it will be sticky do lightly flour your hands.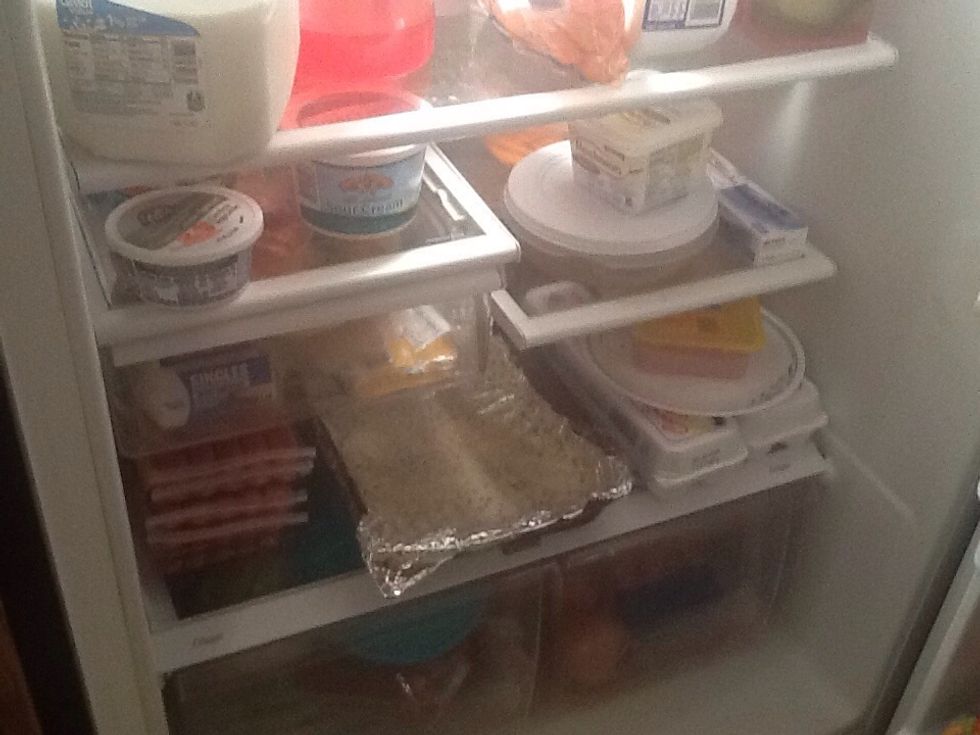 Cover your bars with plastic wrap and refrigerate for 3 hours or overnight until firm.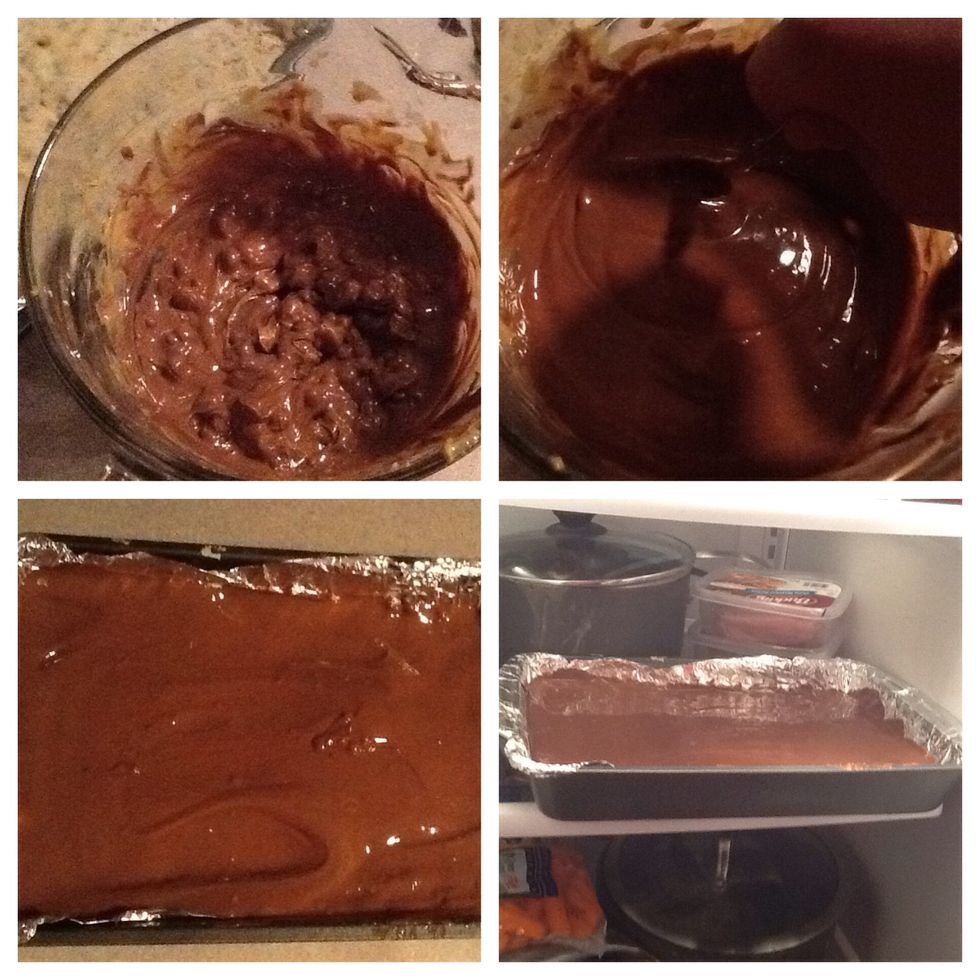 to make the topping combine the peanut butter and choc. chips in a microwave bowl stir every 30 seconds until smooth pour and spread over the top of the chilled dough and chill at least for 1 hour.
Take them of of the fridge and ENJOY! 😃
The creator of this guide has not included ingredients