Safety and hygiene issues: keep all little kids away when using the stove, wash your hands before all steps and don't touch the pan when it's hot.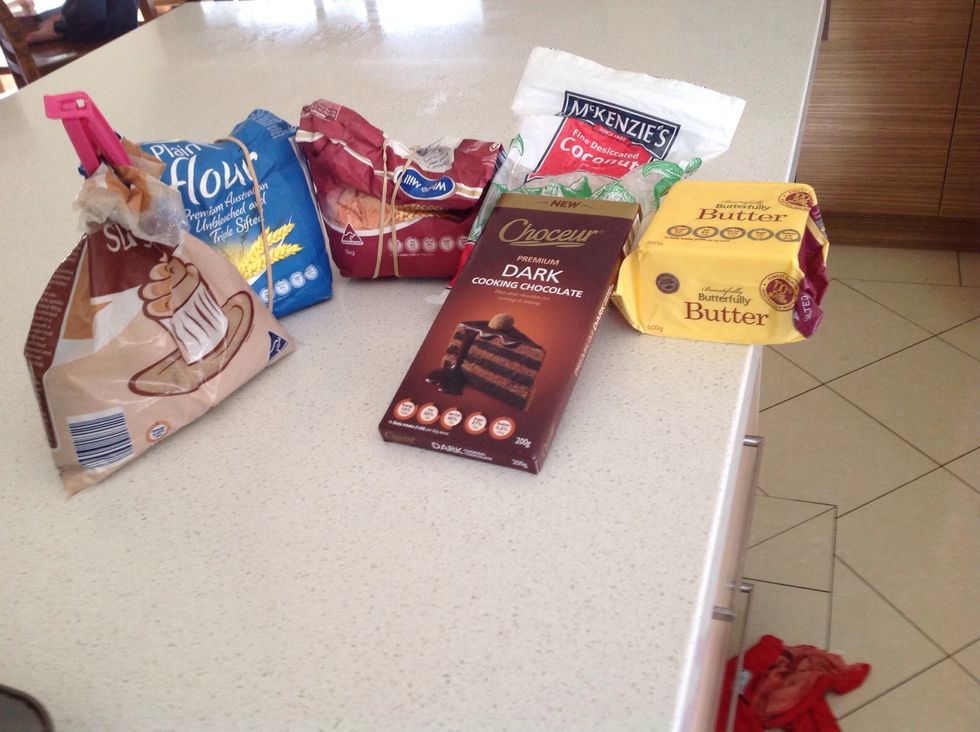 First get out your ingredients.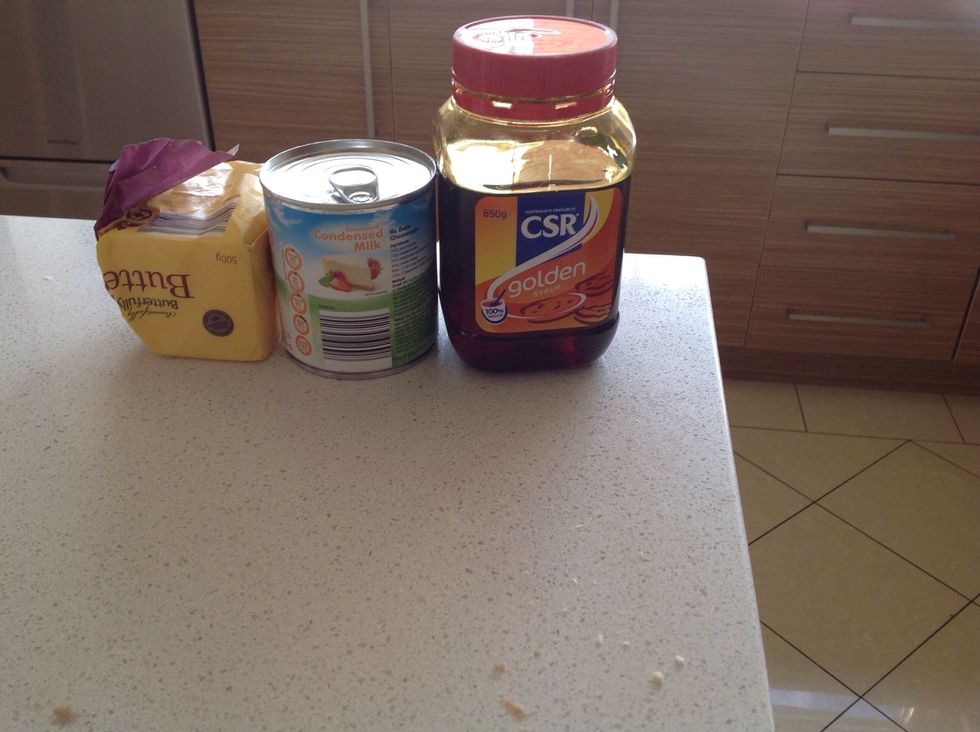 Don't miss any ingredients out.
You will need: A Wooden spoon, Metal spoon, 1/2 cup, 1 cup, Medium bowl, Medium pan, Shallow Rectangular tin, Heatproof bowl, Aluminium foil.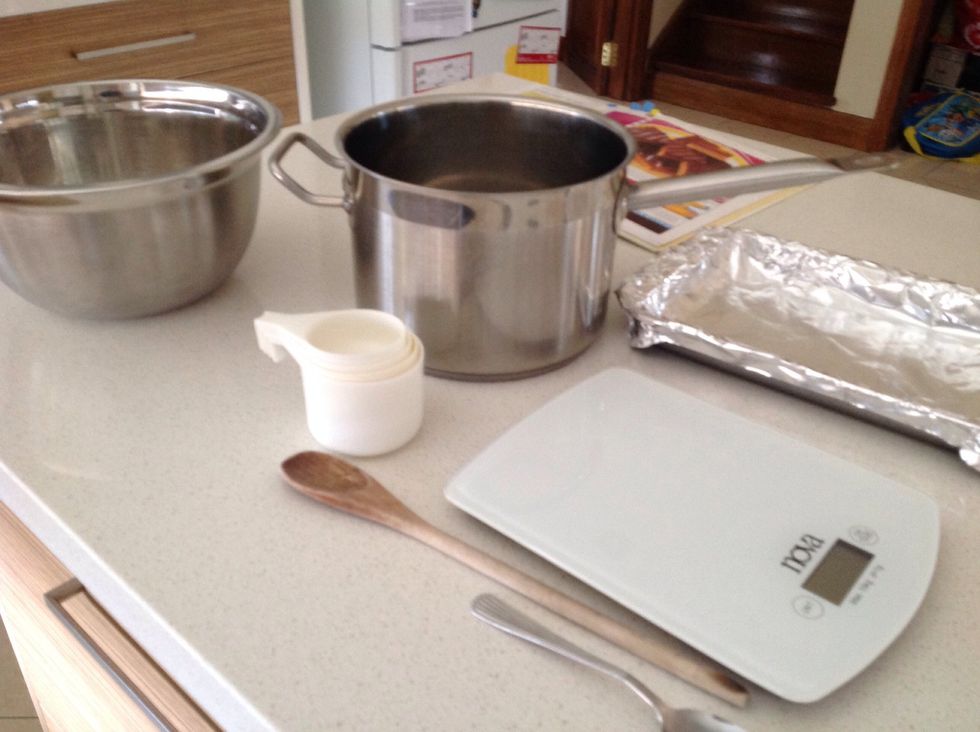 These utensils.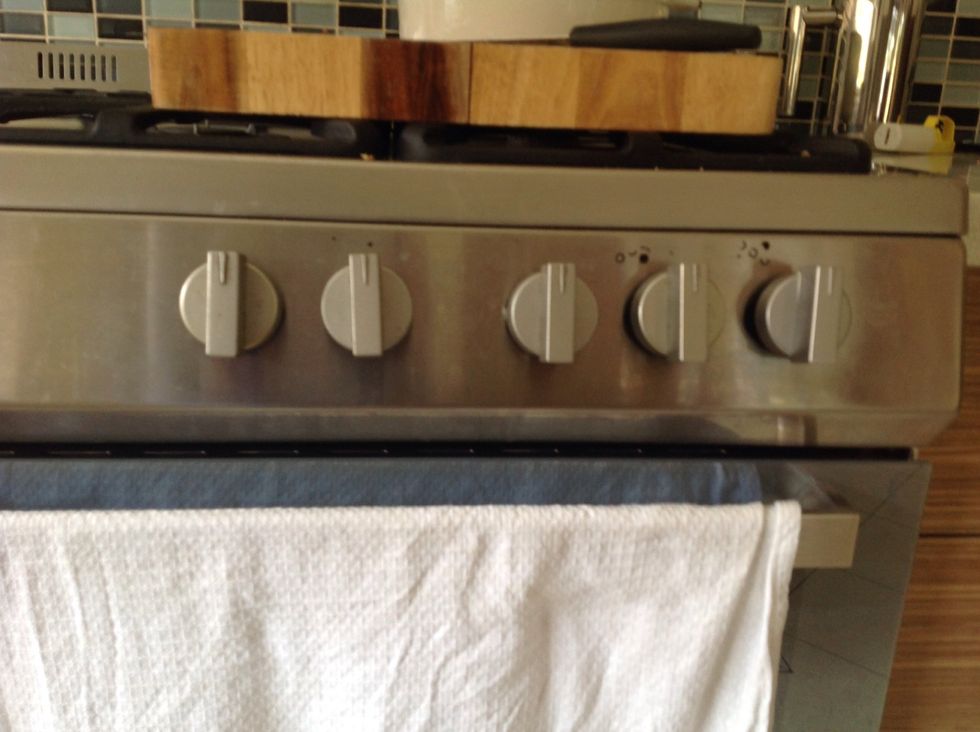 Preheat oven to 180 degrees.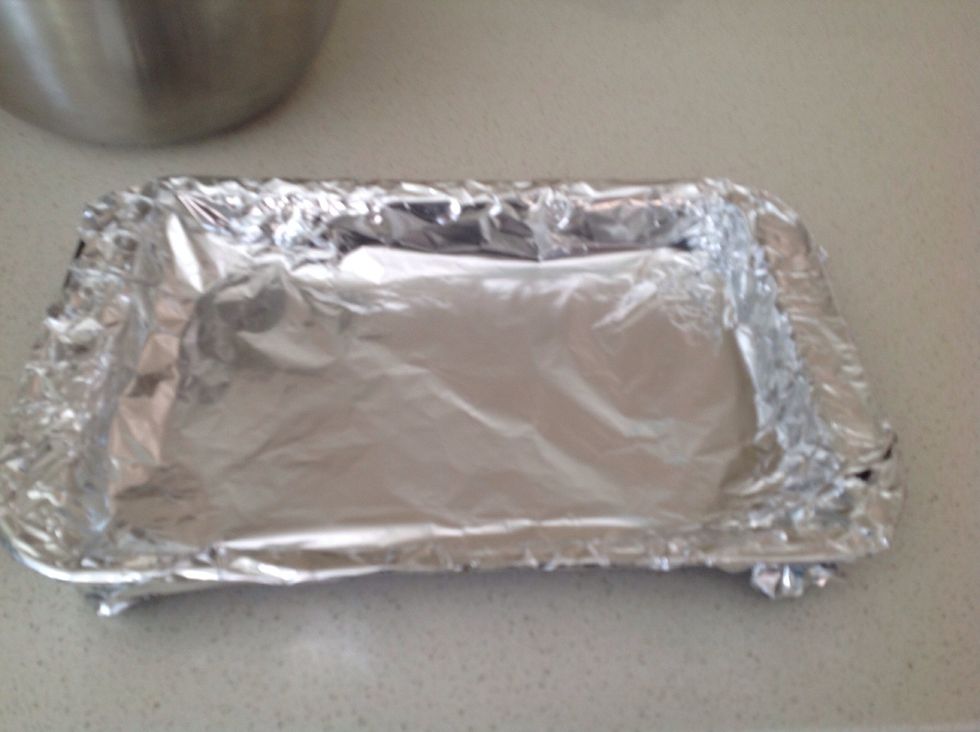 Line the base and sides of a shallow rectangular tin with aluminium foil.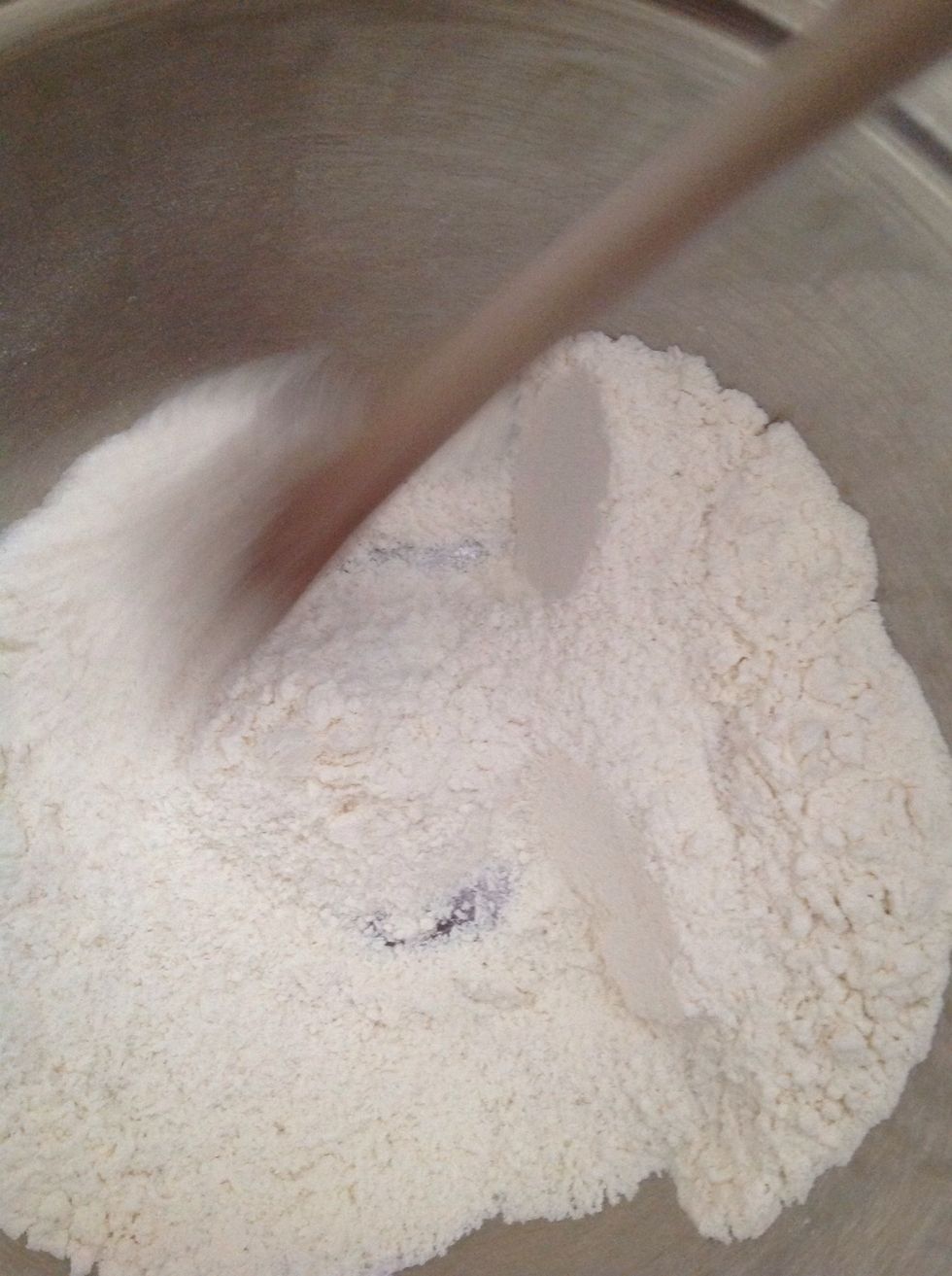 Sift the flours together in a medium bowl and add the coconut and stir, then make a well in the centre.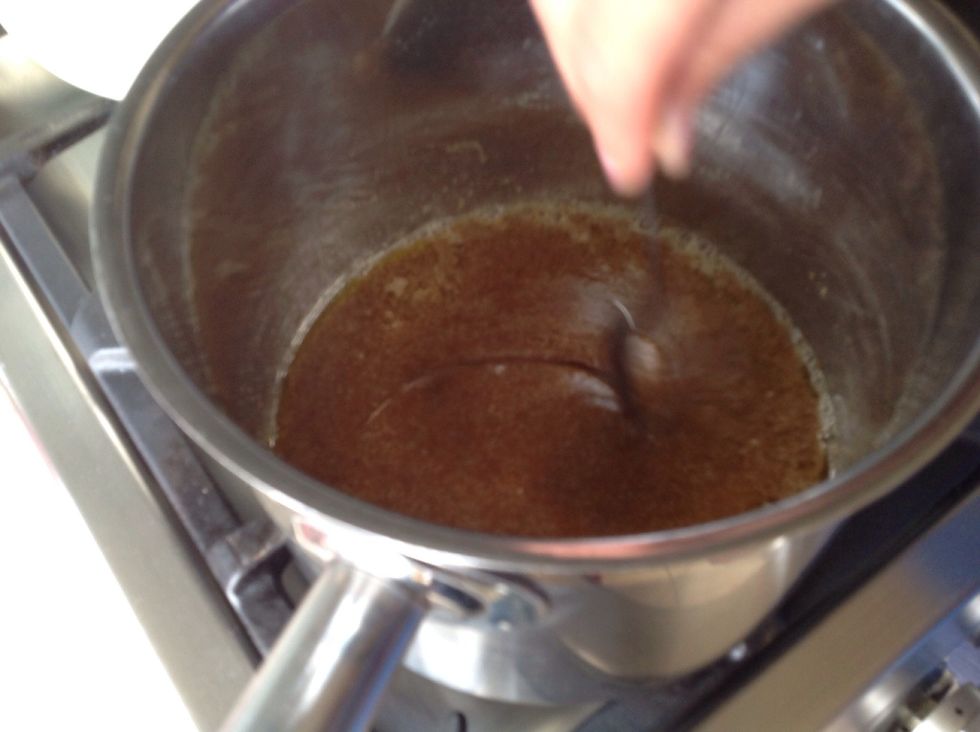 Combine the sugar and 100g butter in a medium pan and stir over low heat until the butter has melted and the sugar has dissolved.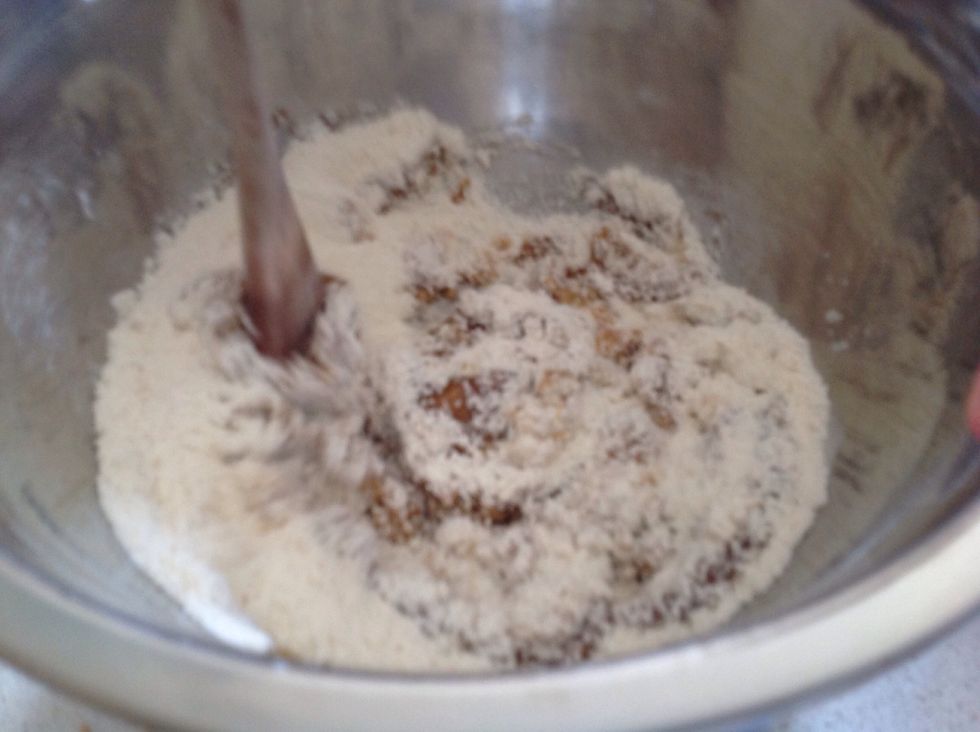 Pour the butter mixture into the dry ingredients and stir well to combine.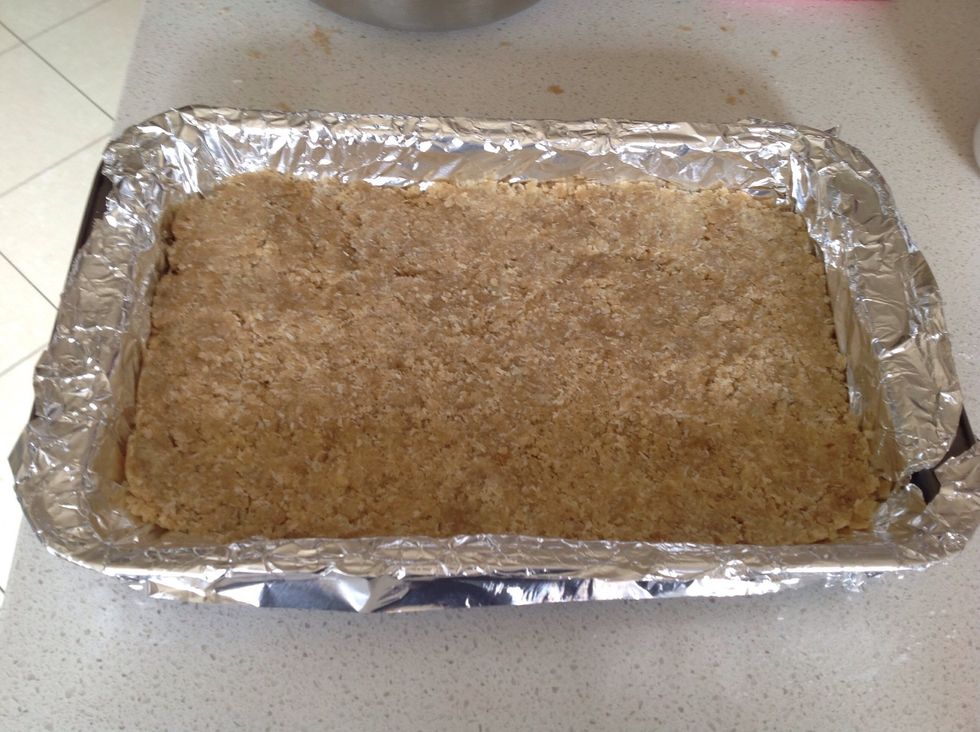 Press the mixture evenly onto the base of the prepared tin using the back of a spoon then bake for ten minutes and leave to cool.
Combine the butter, syrup and condensed milk in a medium pan. Stir constantly over low heat using a wooden spoon until the butter has melted and the mixture is smooth ->.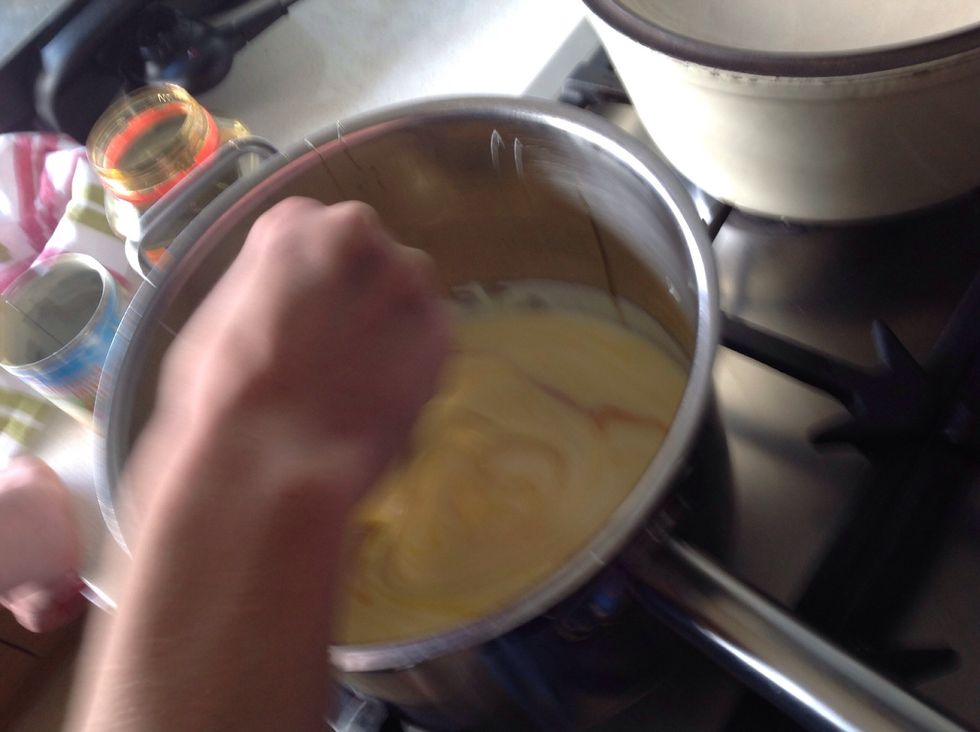 Do that until the mixture boils and lightly browns.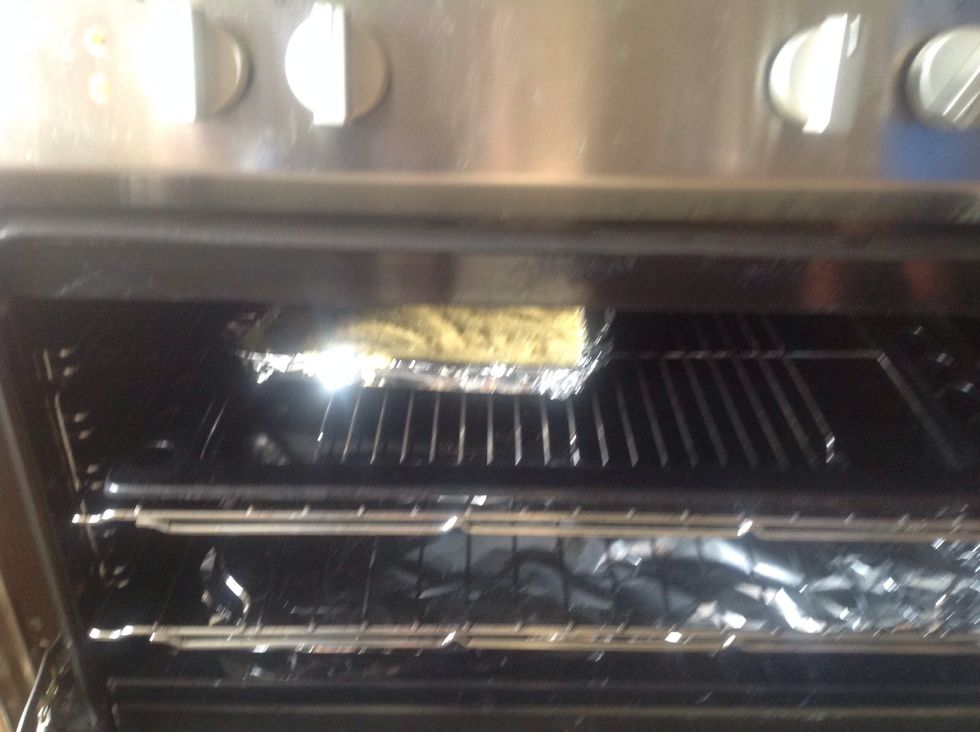 Pour this mixture over the pastry base and bake for 20 minutes then remove from the oven and cool completely.
Place chocolate and butter into a small heatproof bowl and stand it over a small pan of simmering water. Stir until the chocolate and butter have melted and the mixture is smooth ->.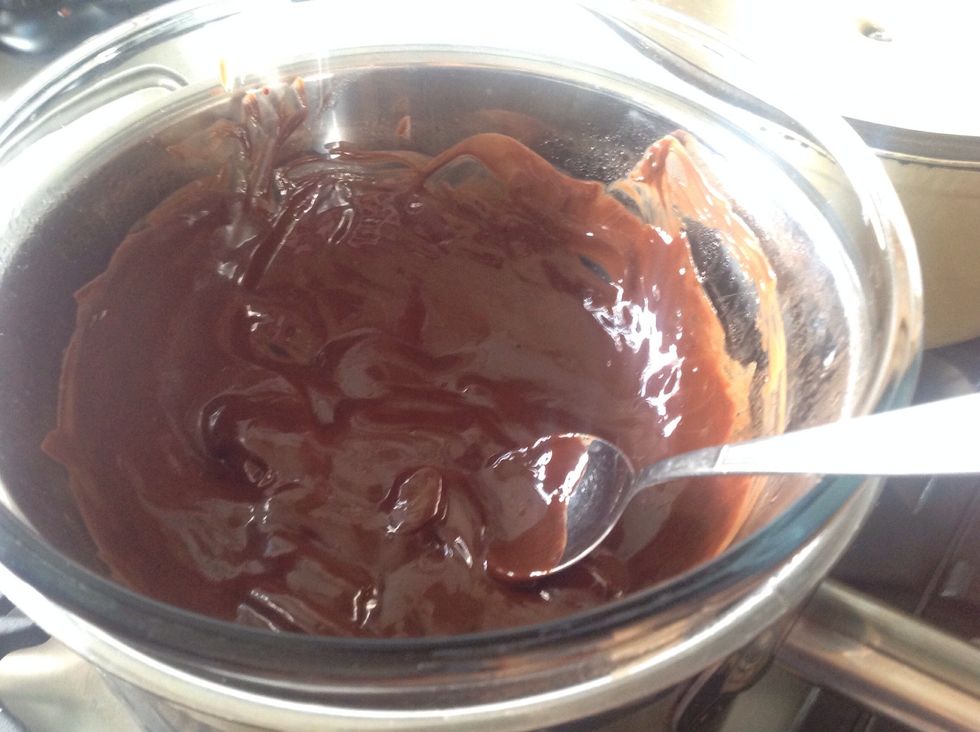 Like so.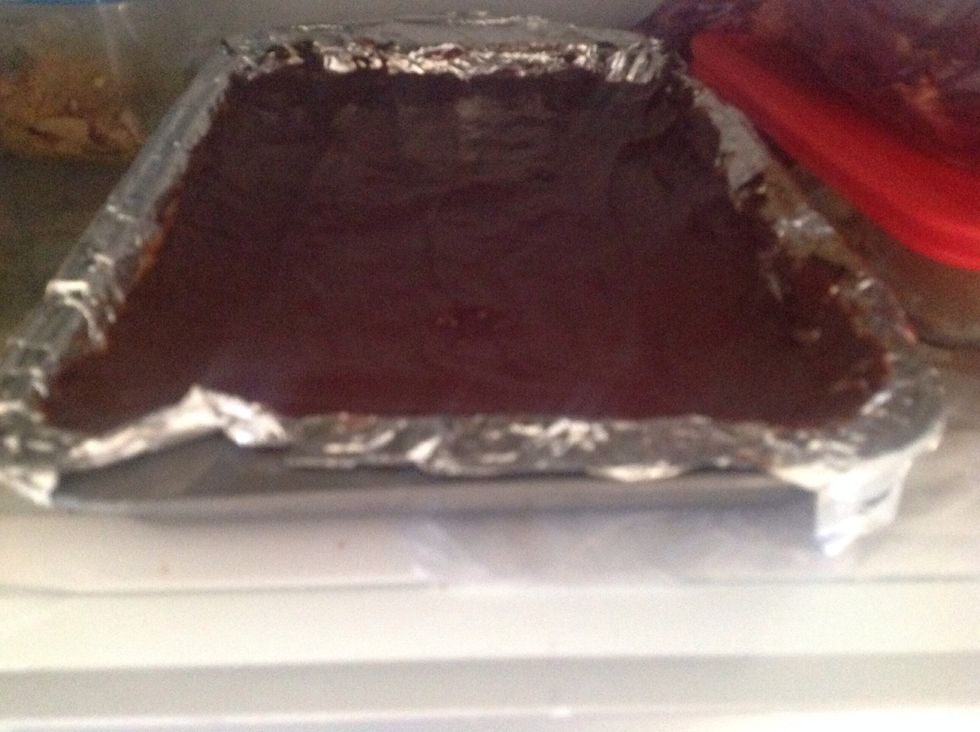 Spread this mixture evenly over the caramel and allow to completely set.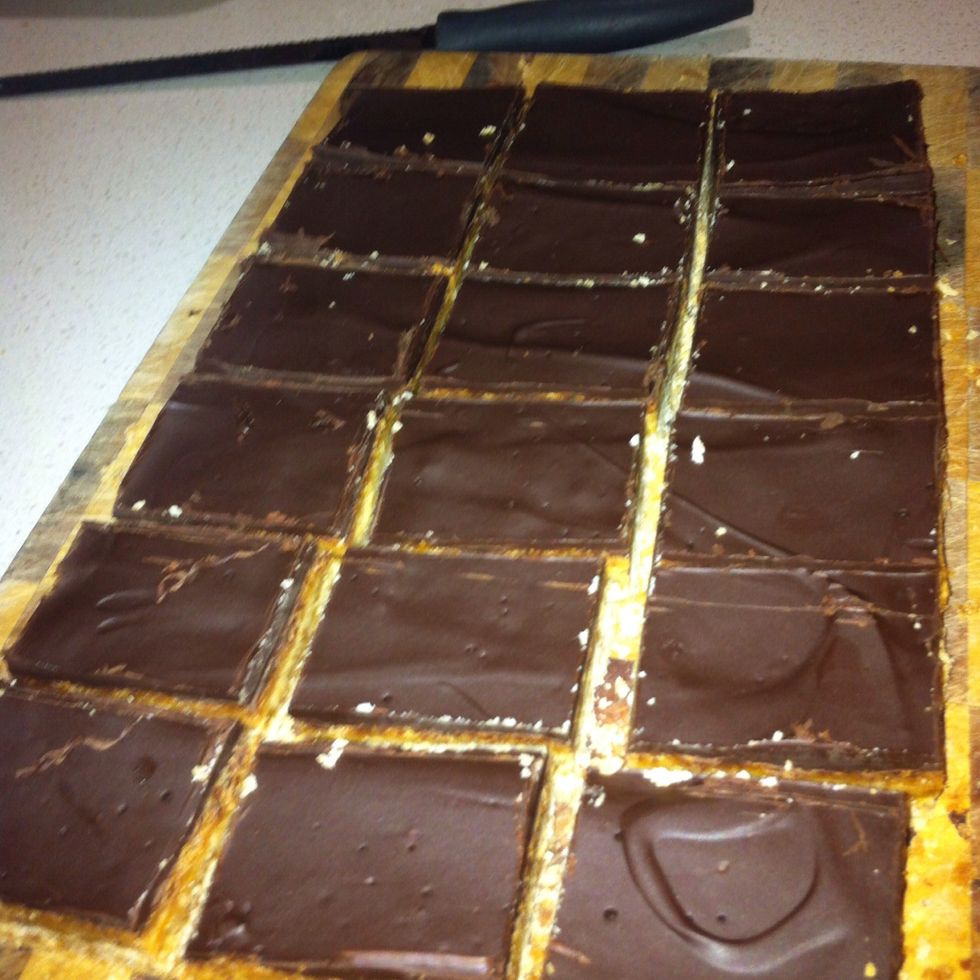 Using the foil lift the slice from the tin and cut it into bars or squares to serve.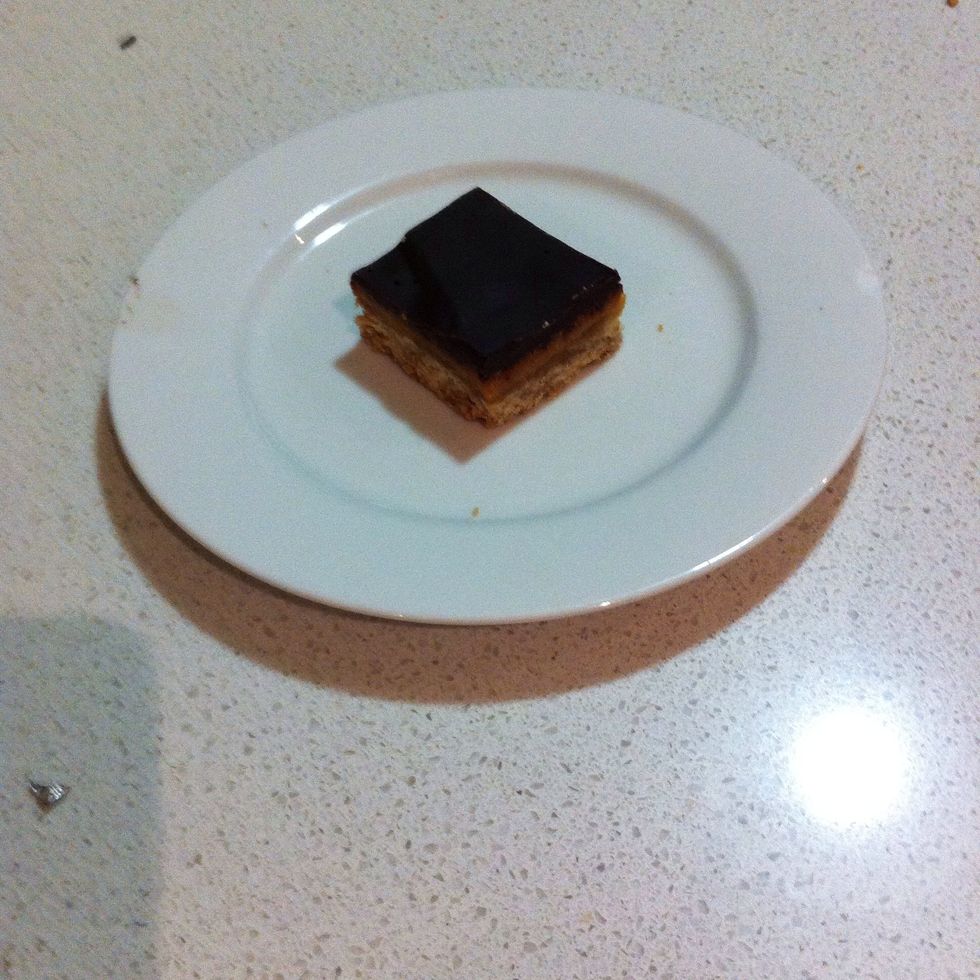 Lastly enjoy your meal. I would rate this 9/10 because the caramel was a bit hard.
I would change this recipe if you are going for presentation or if it is too rich try adding olive oil to the chocolate Instead of butter to make it shinier and less rich.
1/2c Plain flour
1/2c Self-raising flour
1.0c Desiccated coconut
1/2c Firmly packed brown sugar
100.0g Butter
30.0g Butter
2.0Tbsp Golden syrup
400.0g Sweetened condensed milk
150.0g Dark chocolate
40.0g Butter