How to Make Apple & Blueberry Shortcake Pie
45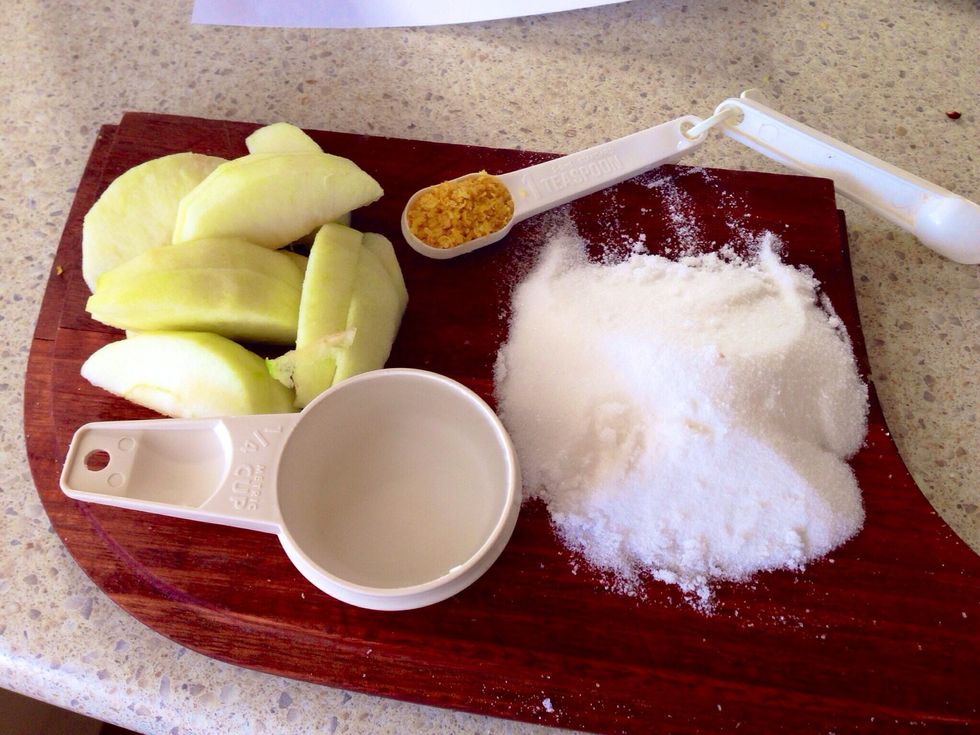 Cut the apples into thin wedges before putting them into a saucepan along with the caster sugar, lemon rind, and water.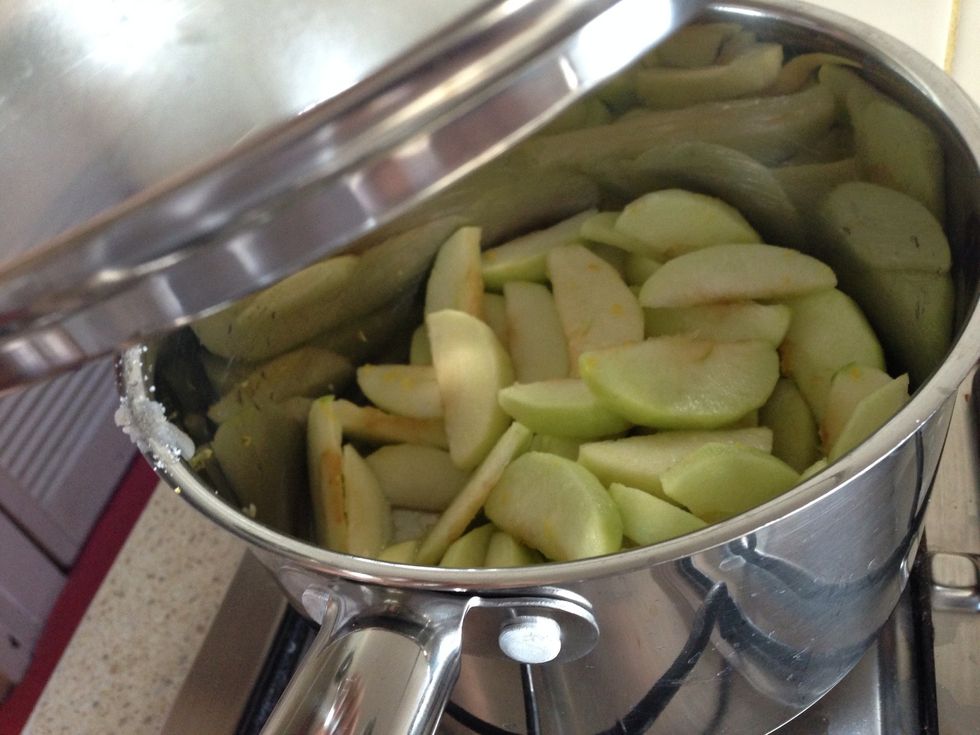 Put the stove on low heat, cover saucepan and simmer for 10 minutes or until apple is soft, occasionally stirring the ingredients.
Add the thawed blueberries and simmer for 1 minute while stirring, then set aside to cool.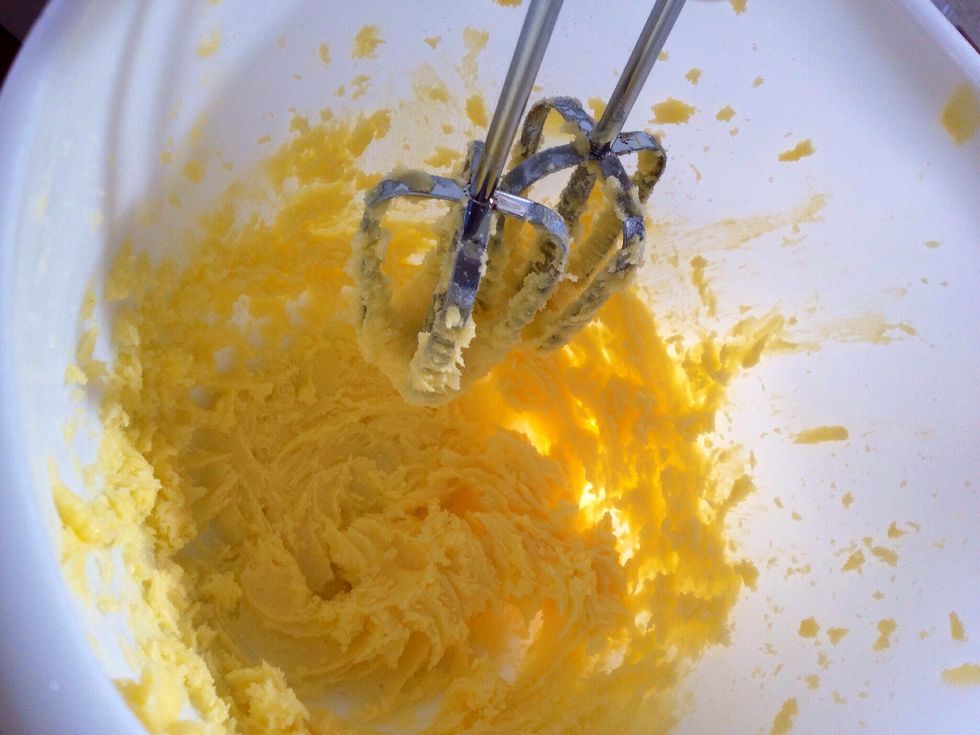 Meanwhile, use electric beaters to beat the butter and caster sugar in a bowl until pale and creamy. Beat in the egg and vanilla. Sift the combined flour over the mixture and stir until combined.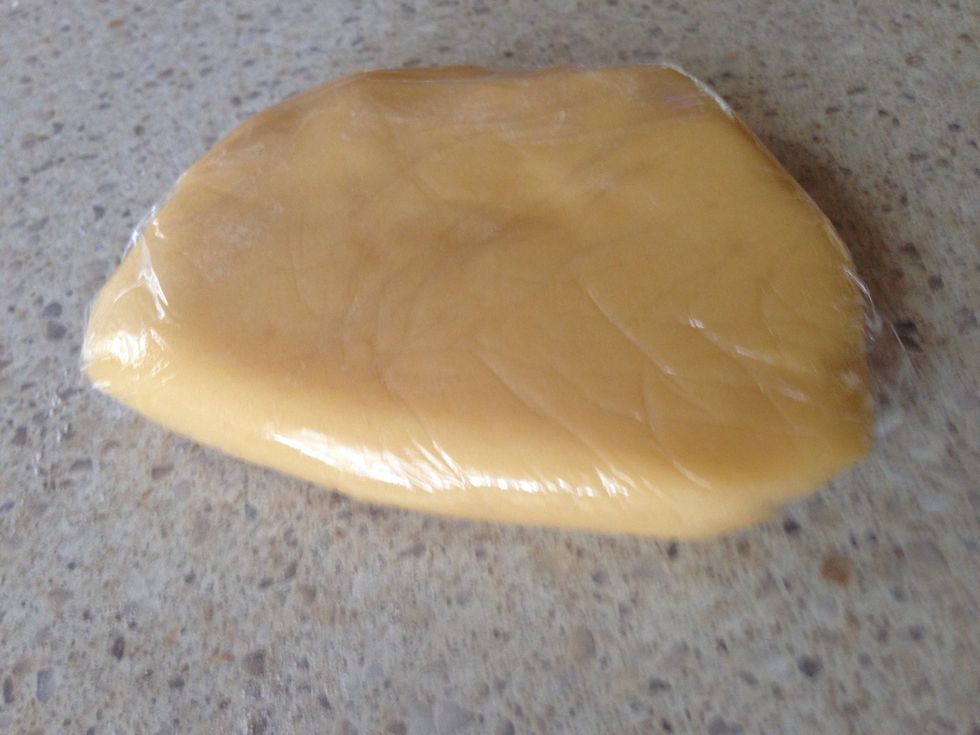 Turn onto a lightly floured surface and knead until smooth. Wrap one-third of the dough in plastic wrap. Wrap remaining dough in plastic wrap. Place both dough portions in the fridge for 30 minutes.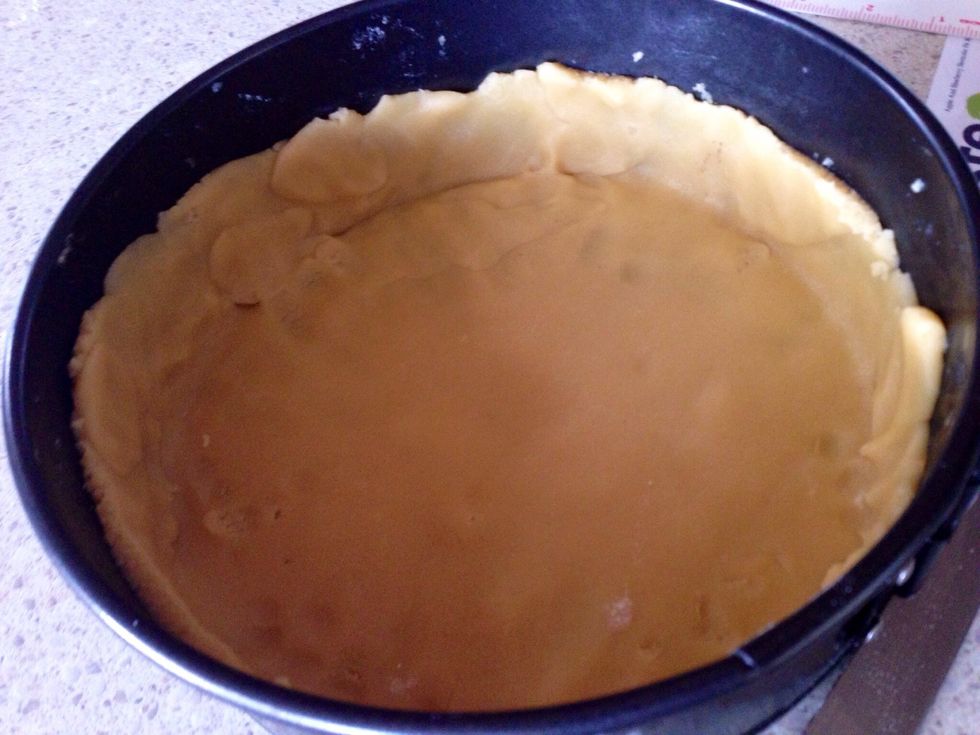 Preheat oven to 180ºC. Roll out the larger dough portion on a floured surface into a 24cm disc. Line a round 20cm springform pan with the pastry disc, to cover the base and about 2cm up the side.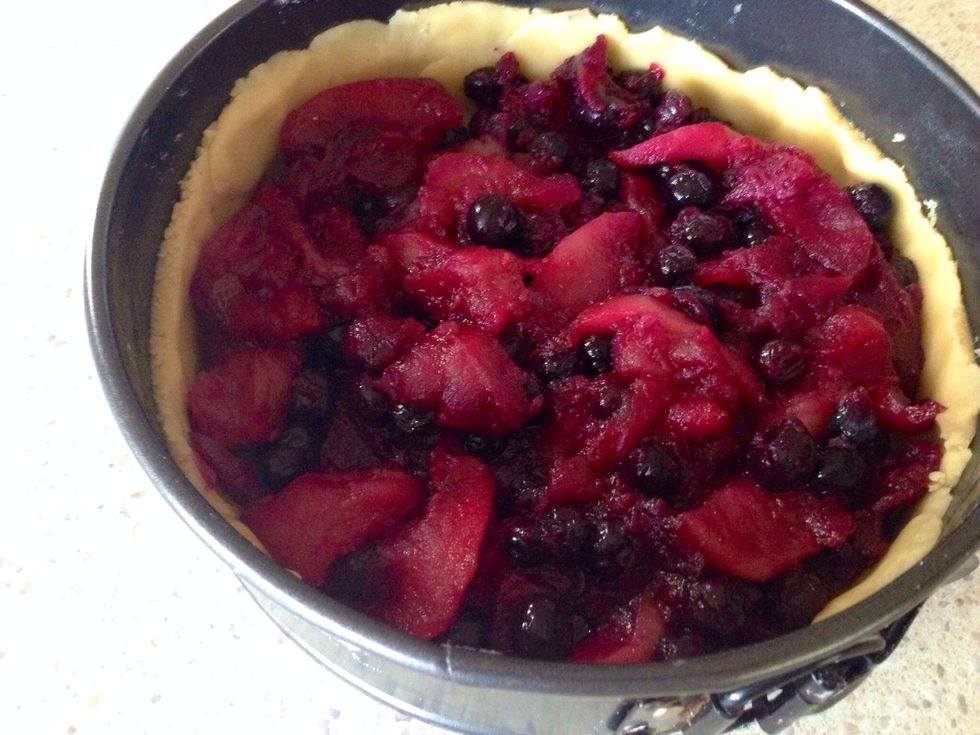 Strain the filling to remove any excess moisture and transfer to the prepared pan.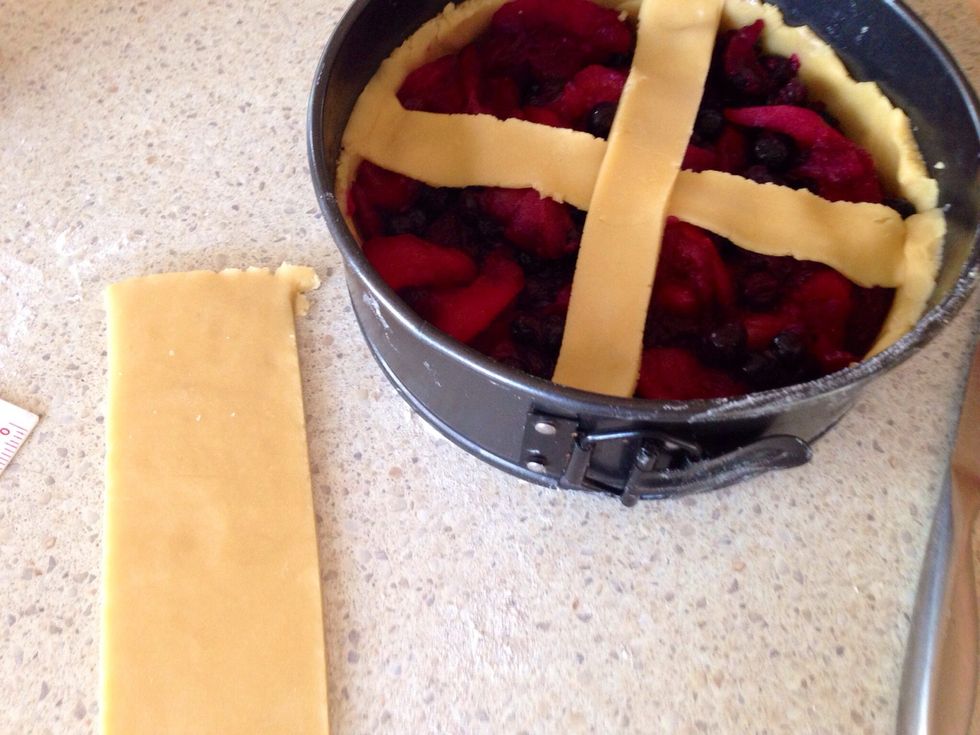 Roll out the remaining dough portion and cut into 2cm-wide strips. Arrange the strips in a lattice pattern over the filling and press to seal. Sprinkle with the demerara sugar.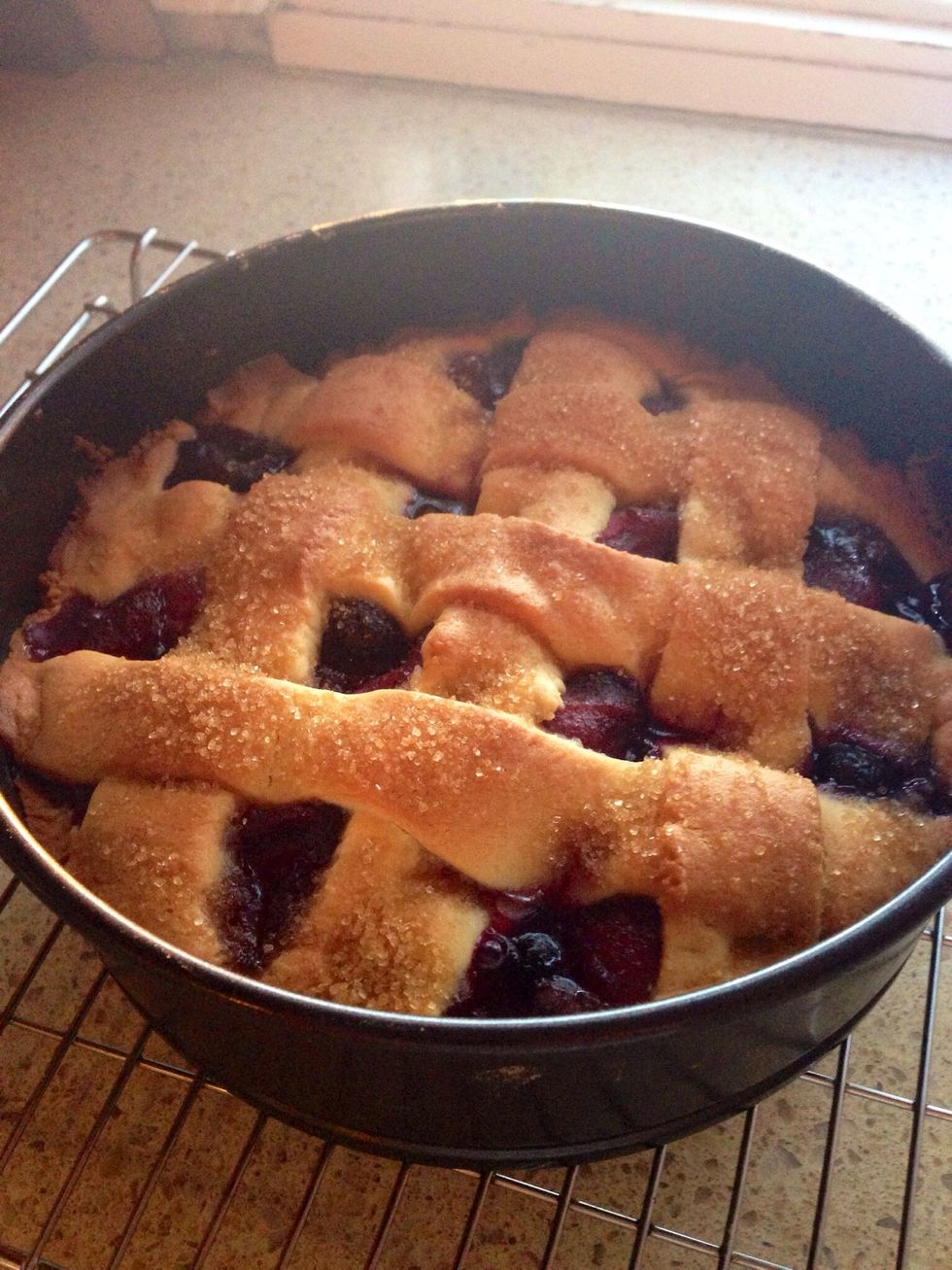 Bake for 30 minutes. Set aside in the pan for 10 minutes to cool. Serve warm with cream or custard.
125.0g Unsalted butter
1/2c Caster sugar
1.0 Egg
1.0tsp Vanilla essence
1.0c Self-raising flour
2/3c Plain flour
2.0Tbsp Demerara sugar
4.0 Granny Smith apples, peeled and cored
1.0tsp Lemon rind
1/3c Caster sugar
1/4c Water
300.0g Frozen blueberries thawed