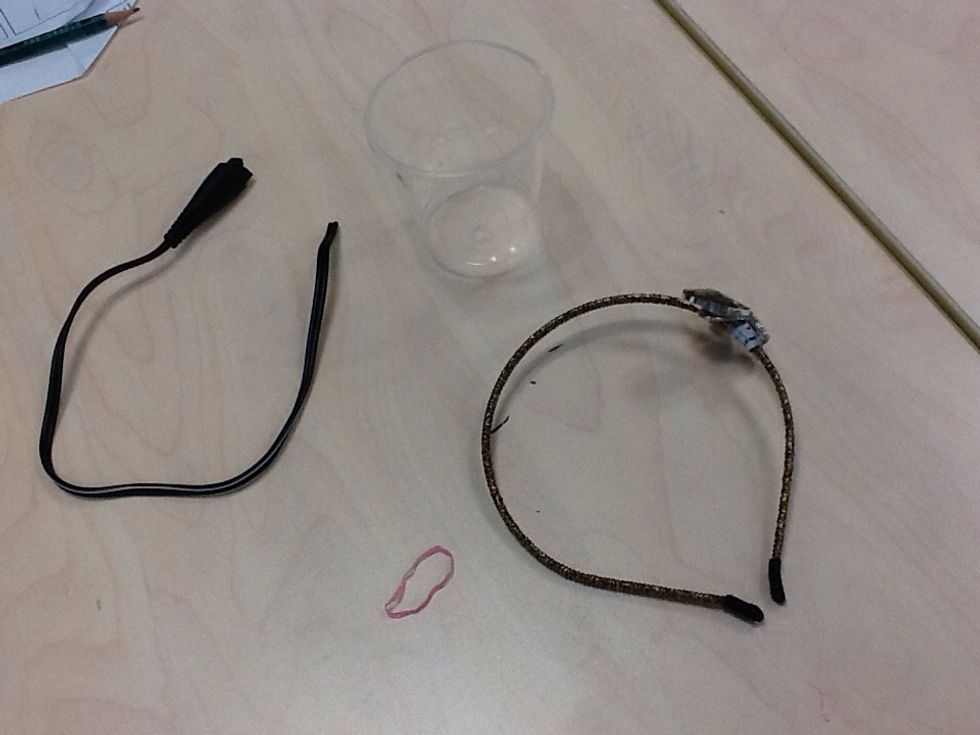 First,find a plastic cup , string ,hair hoop and a rubber band.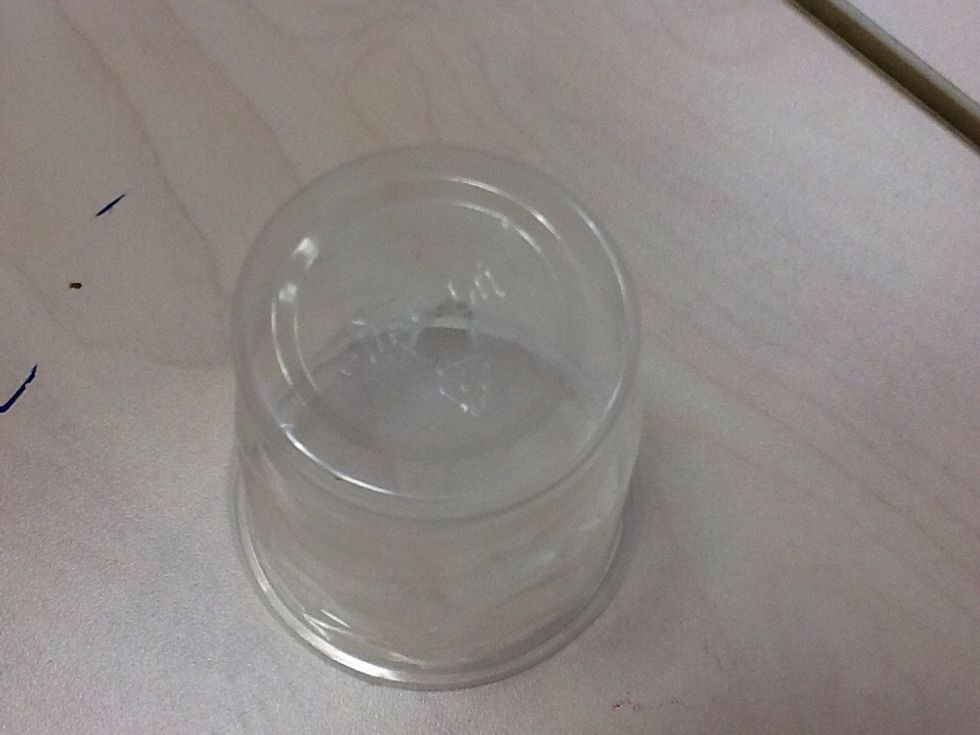 Second,make a hole on the bottom of the plastic cup.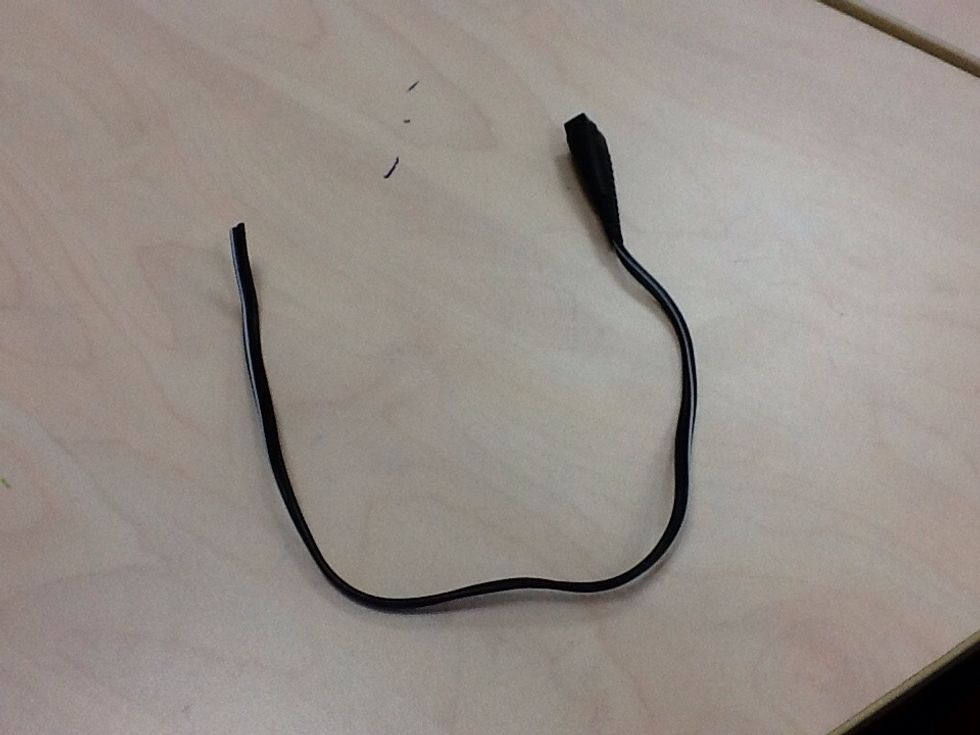 Then ,make sure the string has a wide and thin place.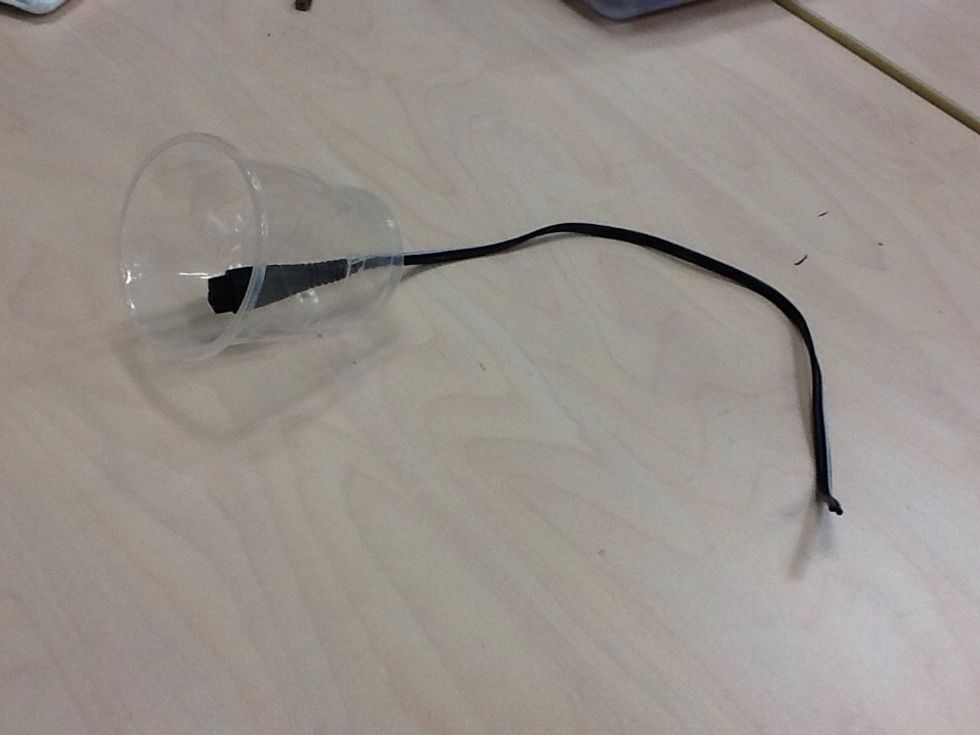 Next,put the string into the cup.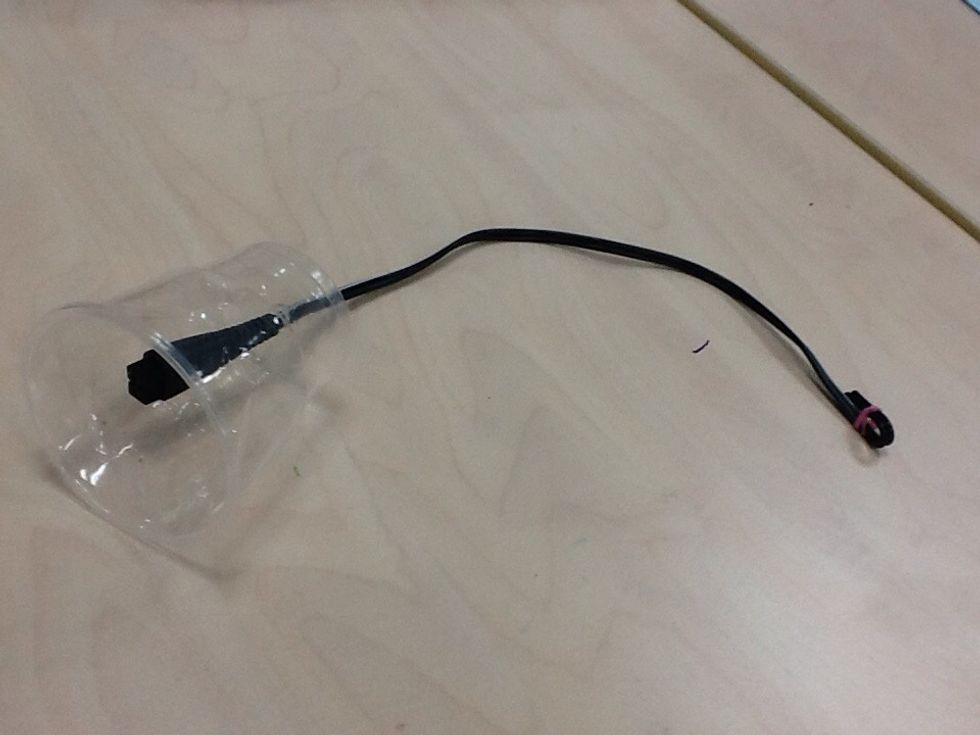 After that,bend the string top and usethe rubber band to bend it.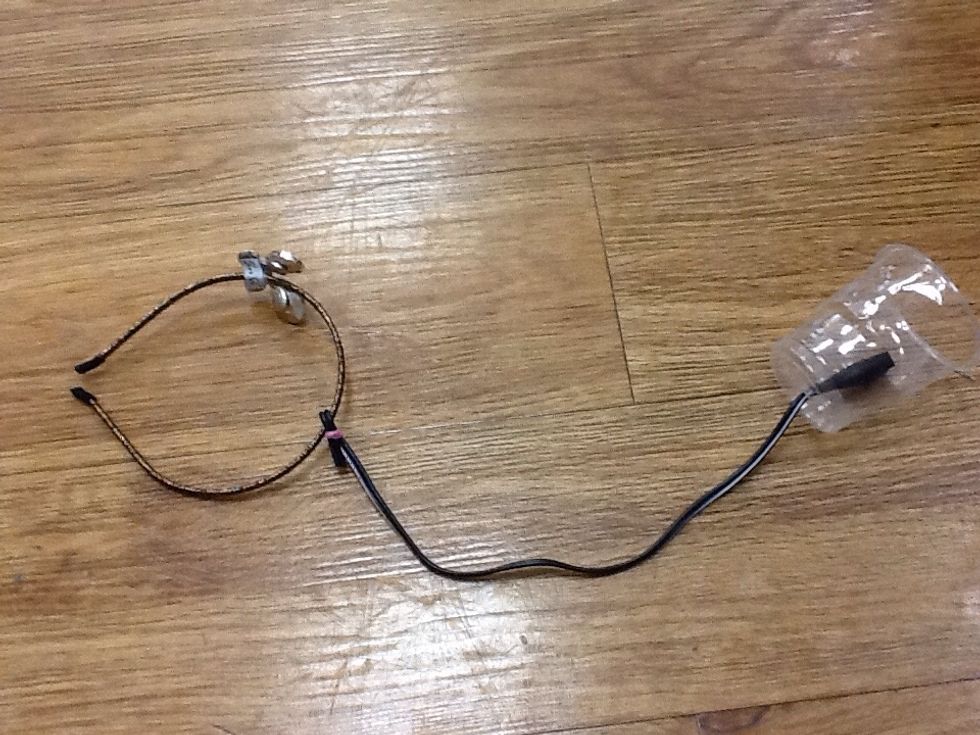 Finally, you put the hai hoop into the cup.And it's done.
1.0 Plastic cup
A string
A hair hoop
A rubber band