How To: Make a Set of Beautiful Cards With Art Anthology!
How To: Make a Set of Beautiful Cards With Art Anthology!
24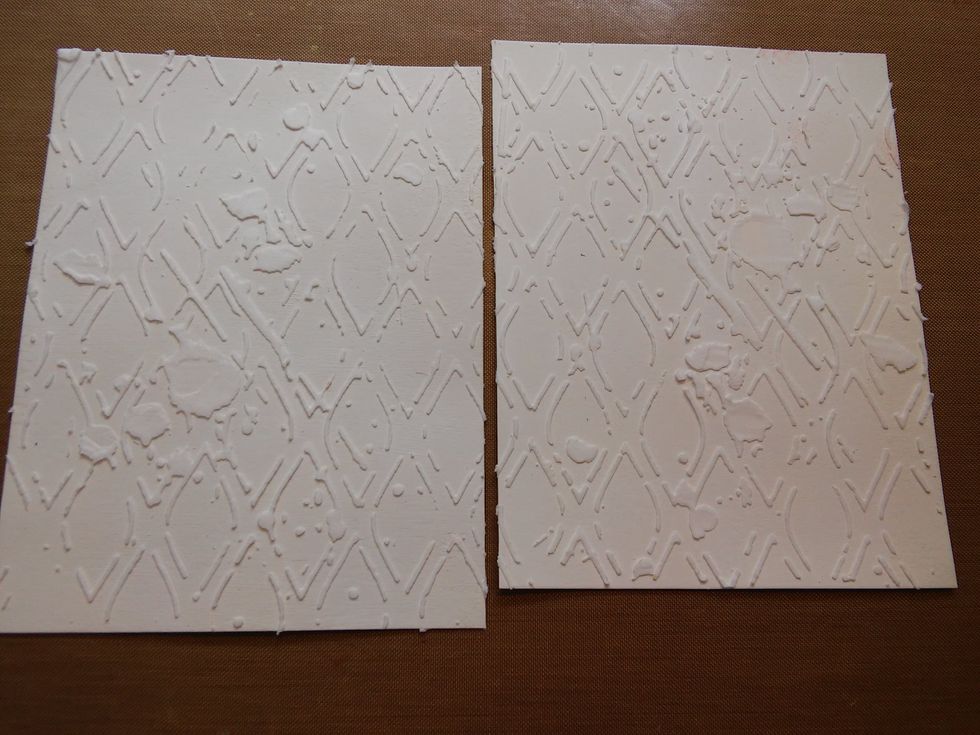 After a quick coat of gesso painted on my pre-cut cardstock bases, I added some beautiful texture with my Diamond Grunge Stencil and texture paste.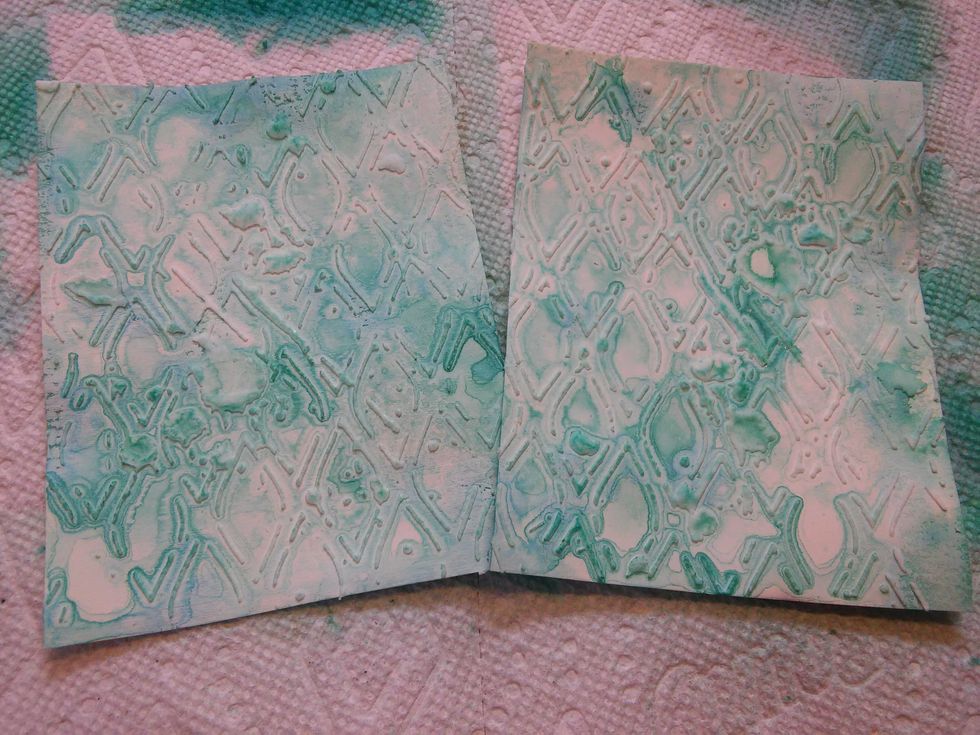 After adding a few sprays of water to my texture, I sprayed a few sprays of Siesta Key Spray.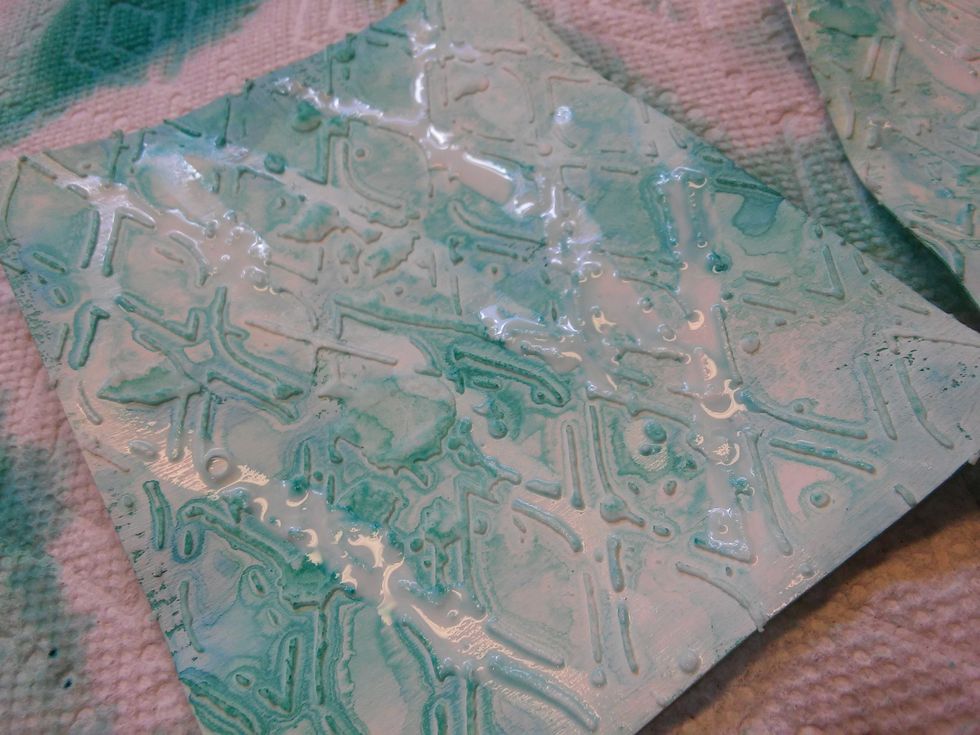 Next I added a couple dribbles of Immaculate Minx Shimmering Ink. Tilting the cardstock, I let it run down and around on the page until I liked how it looked. The shimmer it adds is magical!!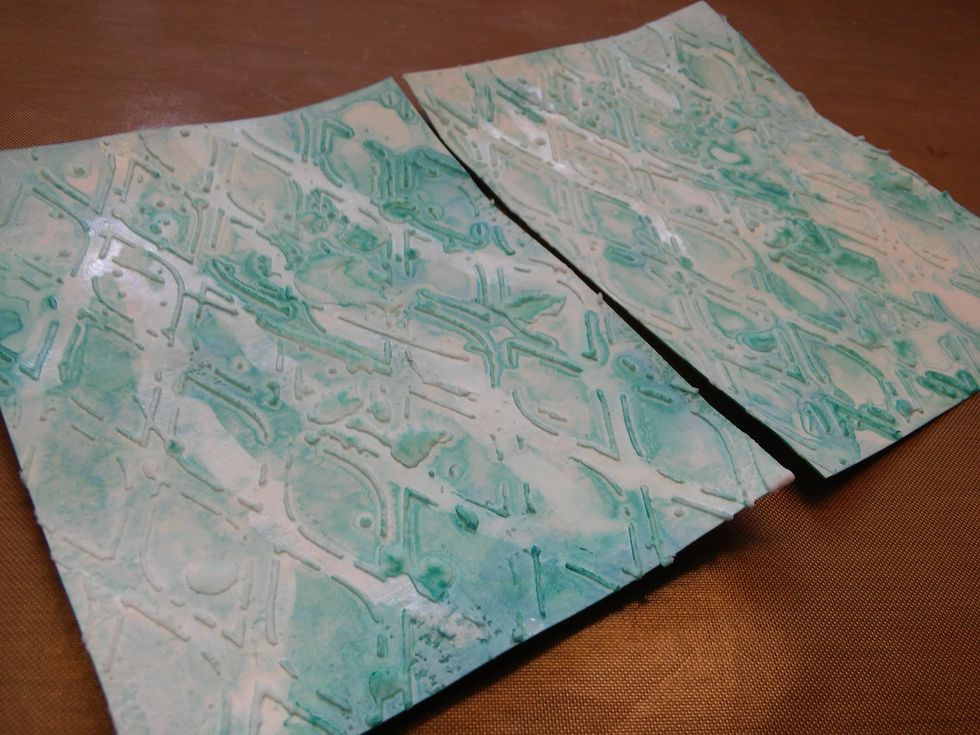 Here you can see them after they were dry.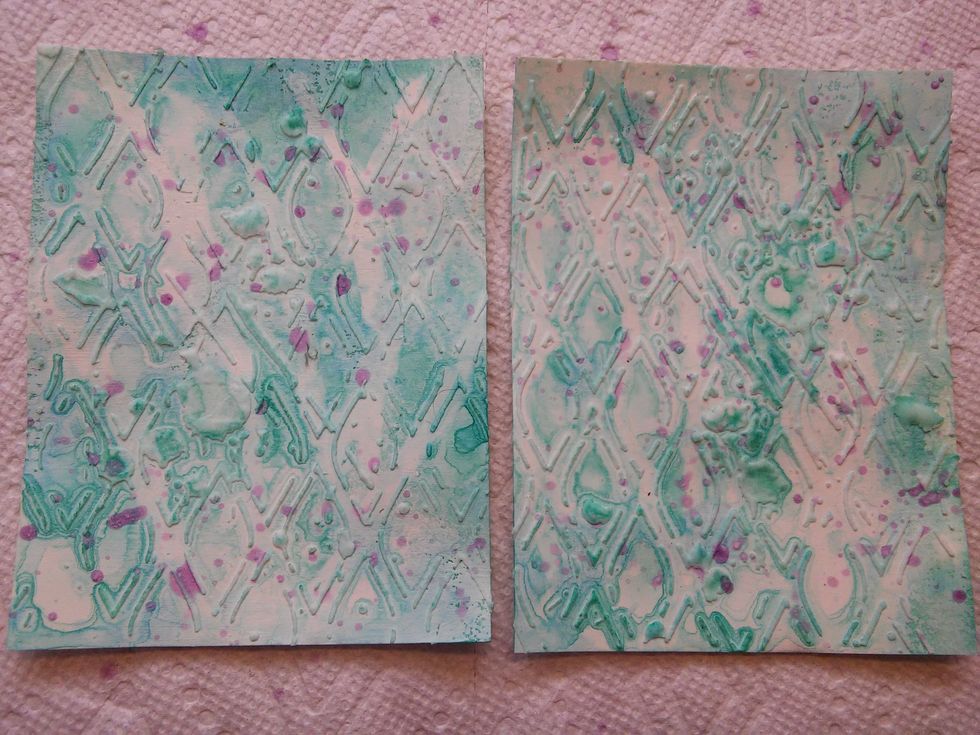 Now to add a bit of purple, I water down some of my gorgeous Orchid Velvet Paint, and apply specs of color by tapping my paintbrush around over each card.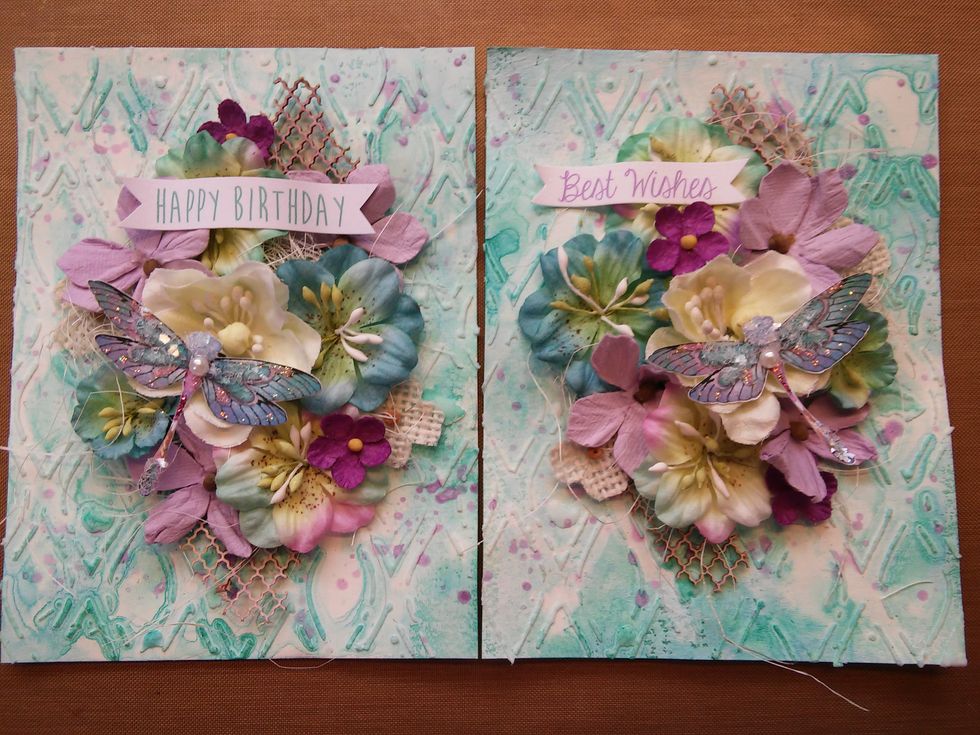 With a little chipboard and lots of pretty flowers, I adorn the front of the cards. After they are all glued down, I add a couple of sayings and butterflies.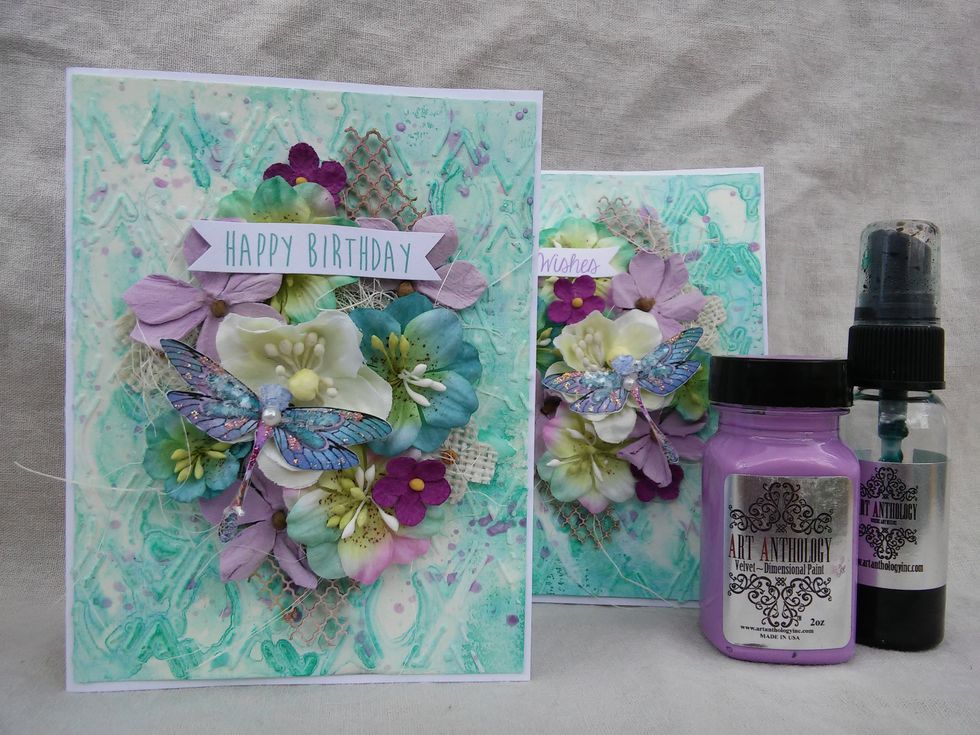 You cardstock can warp a bit using paints, sprays, and water on them, I like to use a nice strong tape to attach the front of the cards to the blank card bases. It flattens them out quite nicely!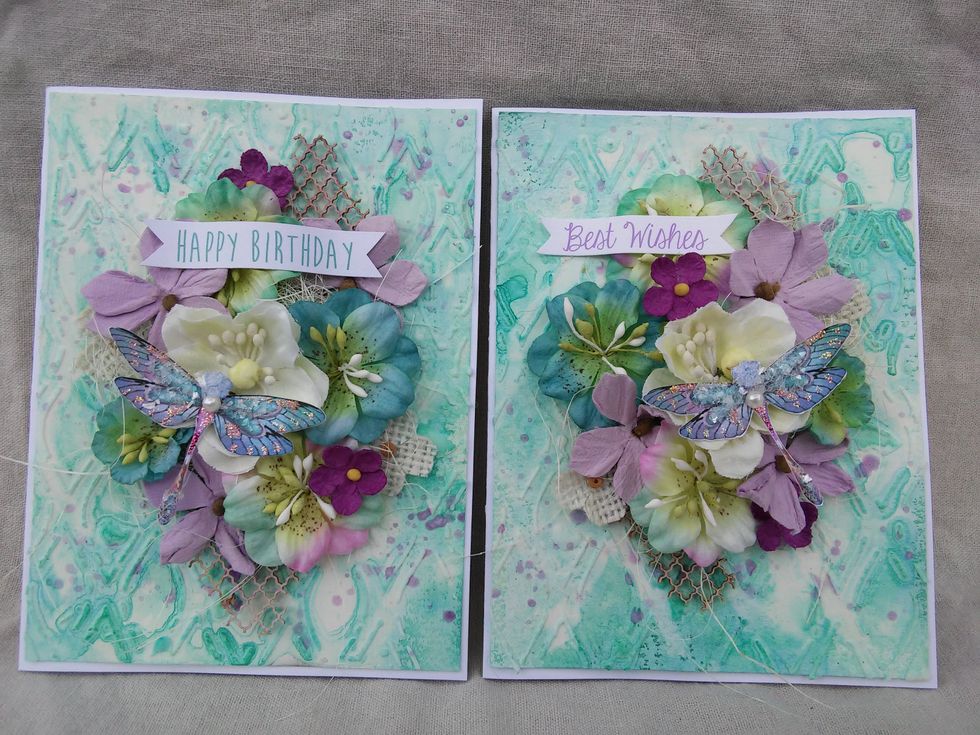 I hope you enjoy today's tutorial and have fun making some of your own handmade cards!!
Diamond Grunge Stencil 6x9
Orchid Velvet
Siesta Key Colorations Color Spray
Immaculate Minx Shimmering Ink
Art Anthology
Art Anthology is a manufacturer of dimensional mediums.\n\nCome chat with us in our Facebook Group: Art Anthology Adventures in Art