Step 1. Twist the first small band on your index and middle finger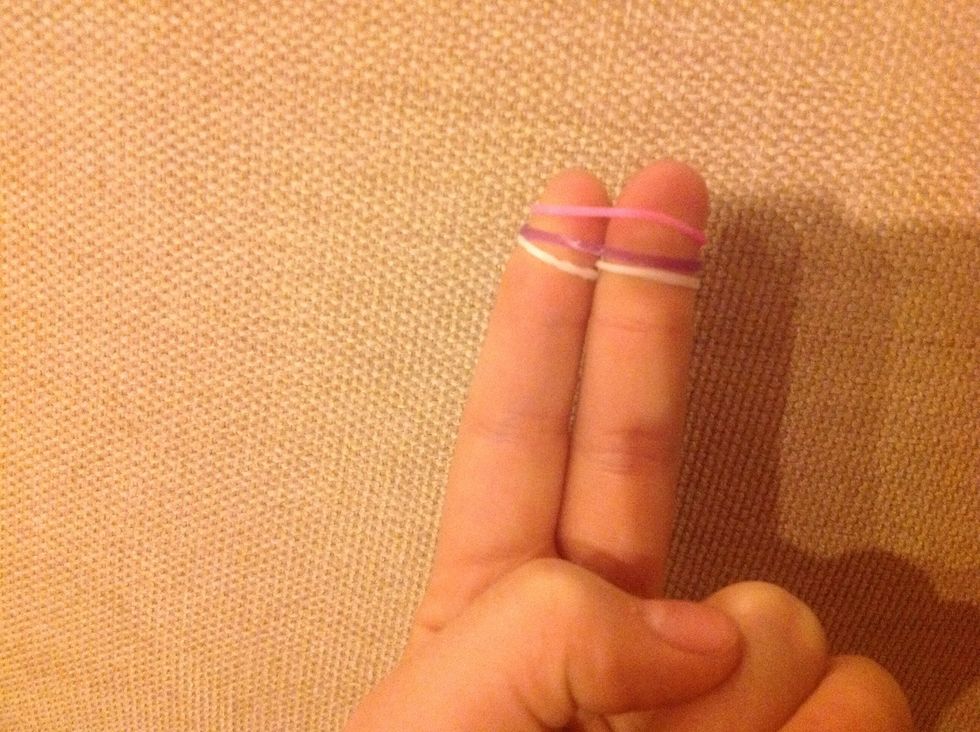 Step 2. Put 2 other small plastic bands on your fingers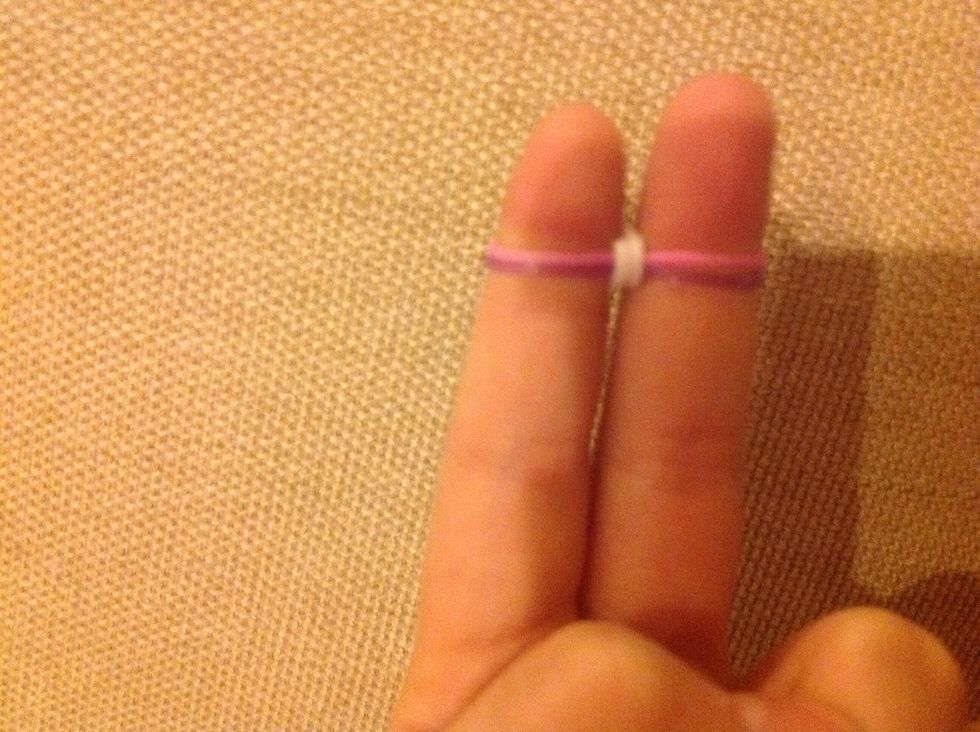 Step 3. Take the bottom one and bring it to the middle of both fingers( both sides)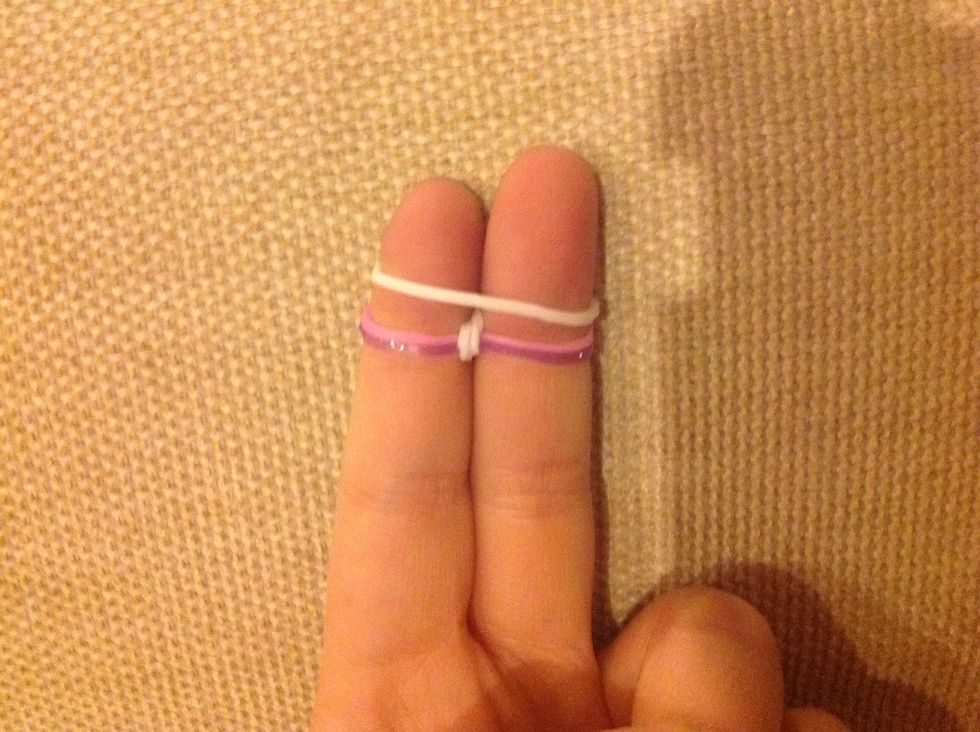 Step 4. Add an other small plastic band and put it on both fingers.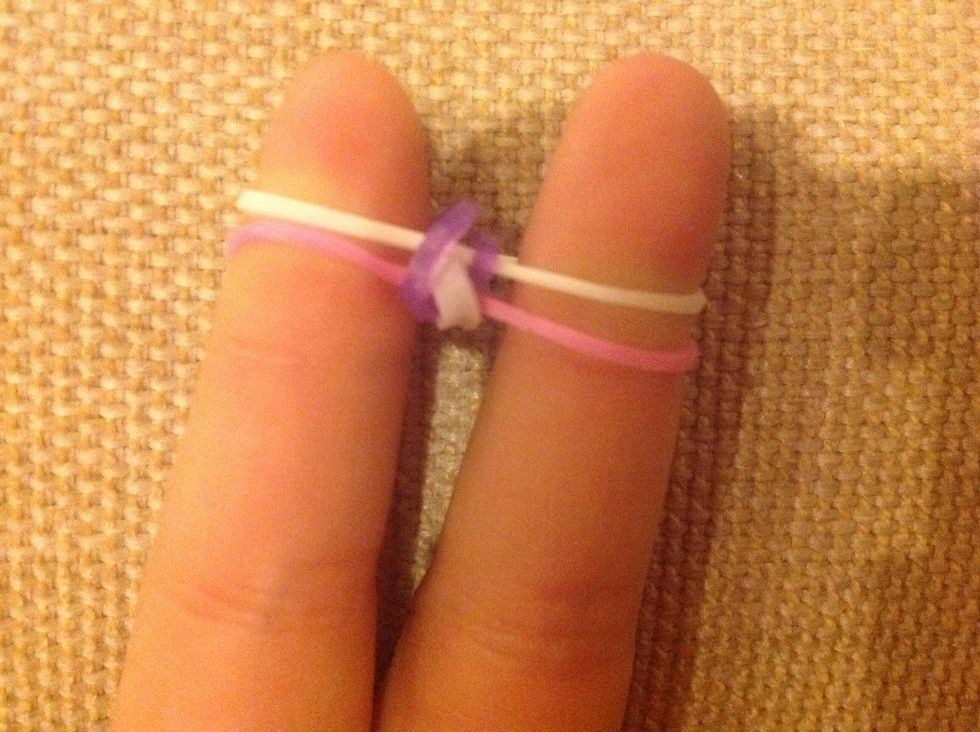 Step 5. Take the bottom one again and loop it into the middle.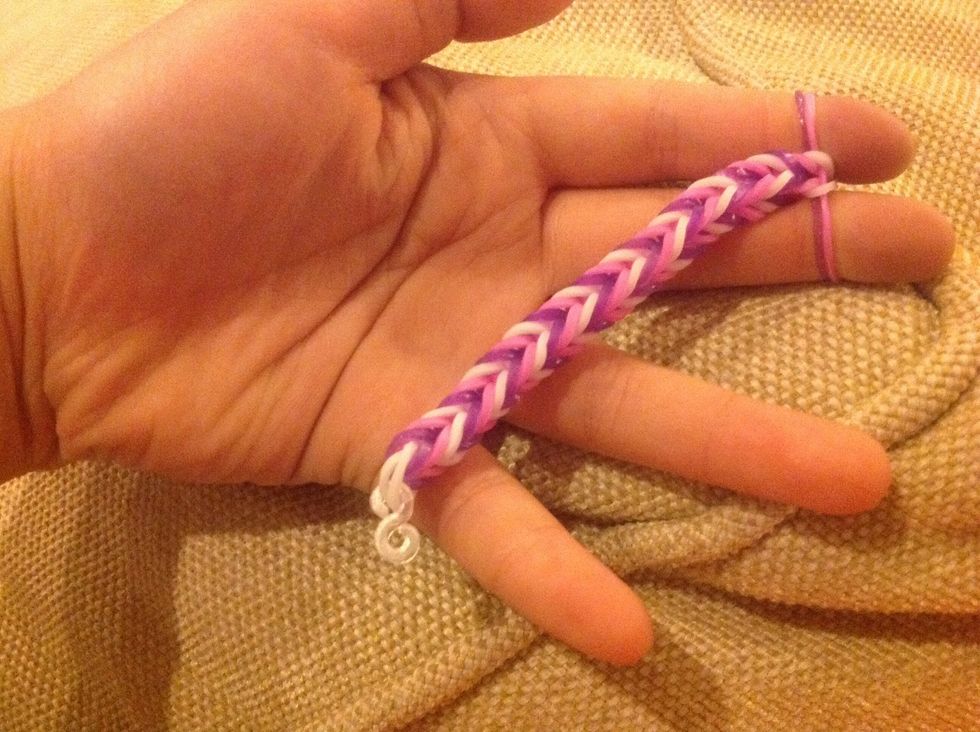 Step 6. When your half way there put the 'as' clip on the back of the bracelet.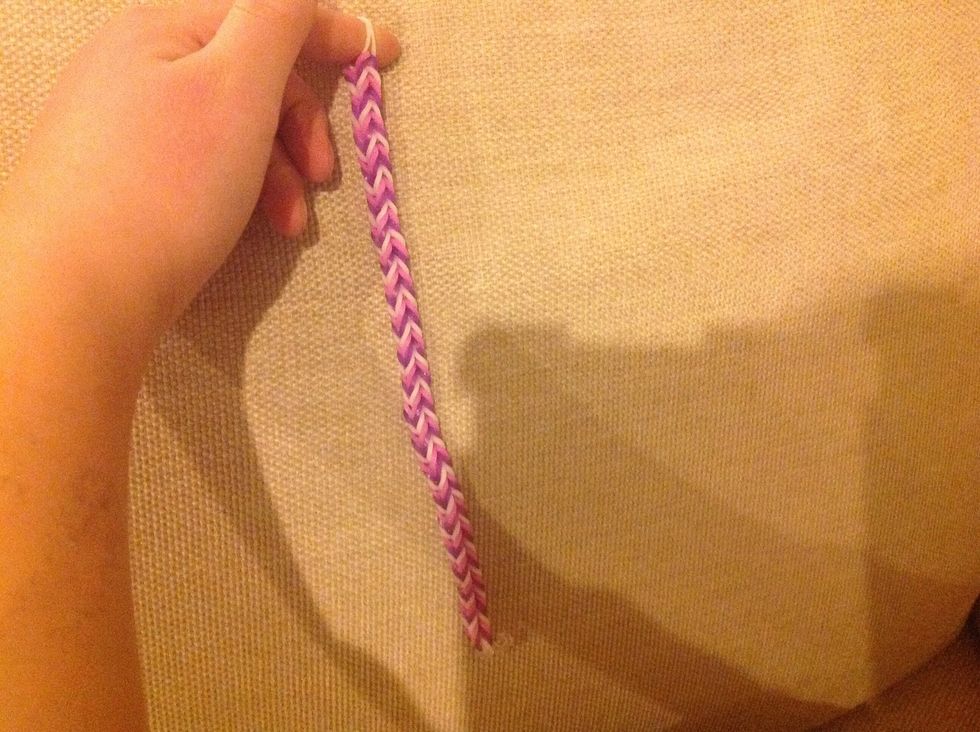 Step 7. Finish the tip of your bracelet and hook the other part of the 'S' clip to the top.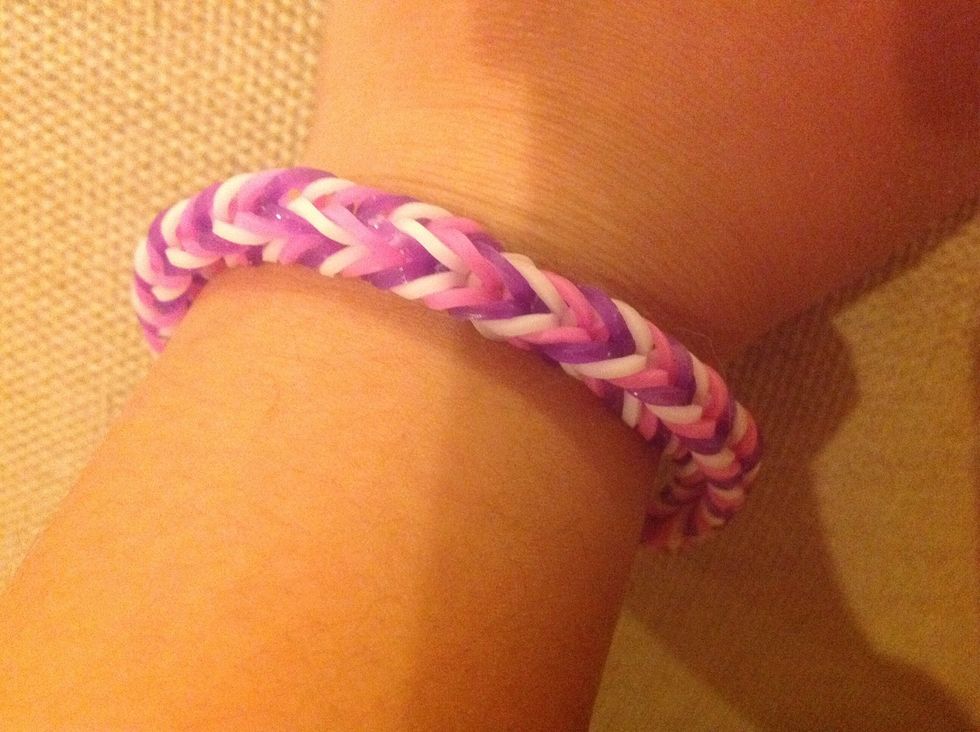 Put it on your hand and enjoy!
30 small plastic bands
'S' clip
Cupertino, San Francisco, CA