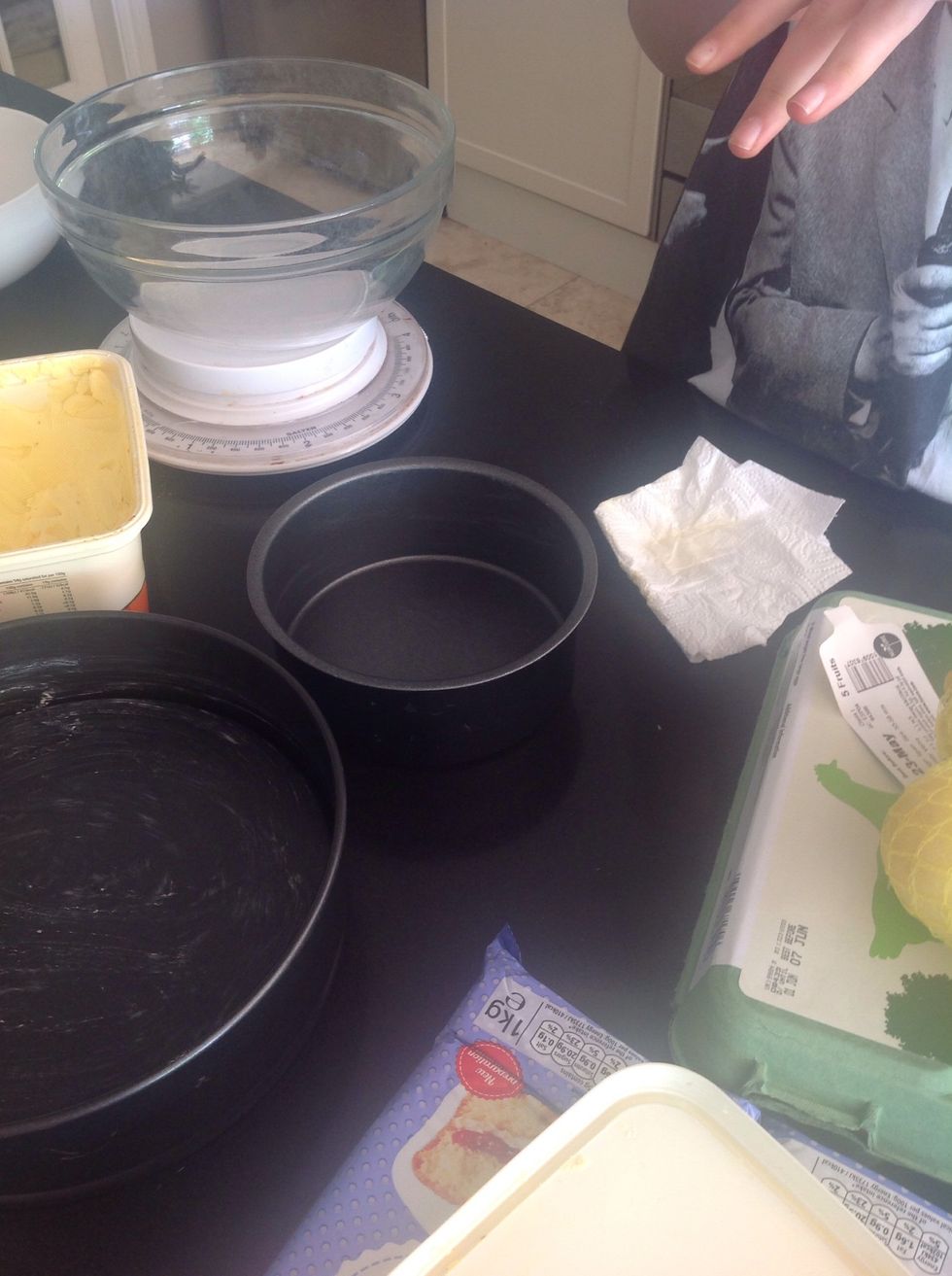 Grease your baking tins.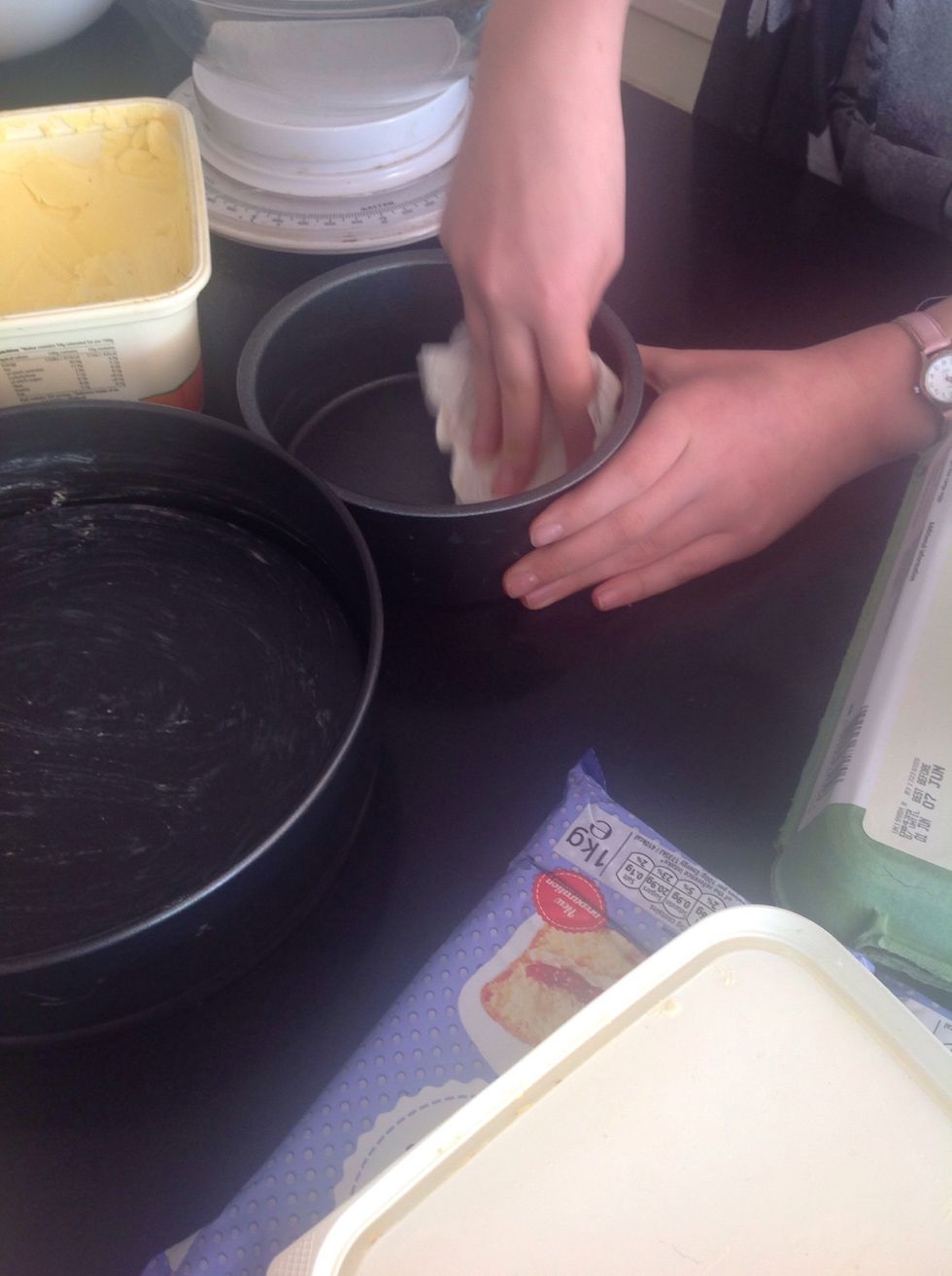 On the bottom and on the edges, rub on some butter. This should take 3 mins.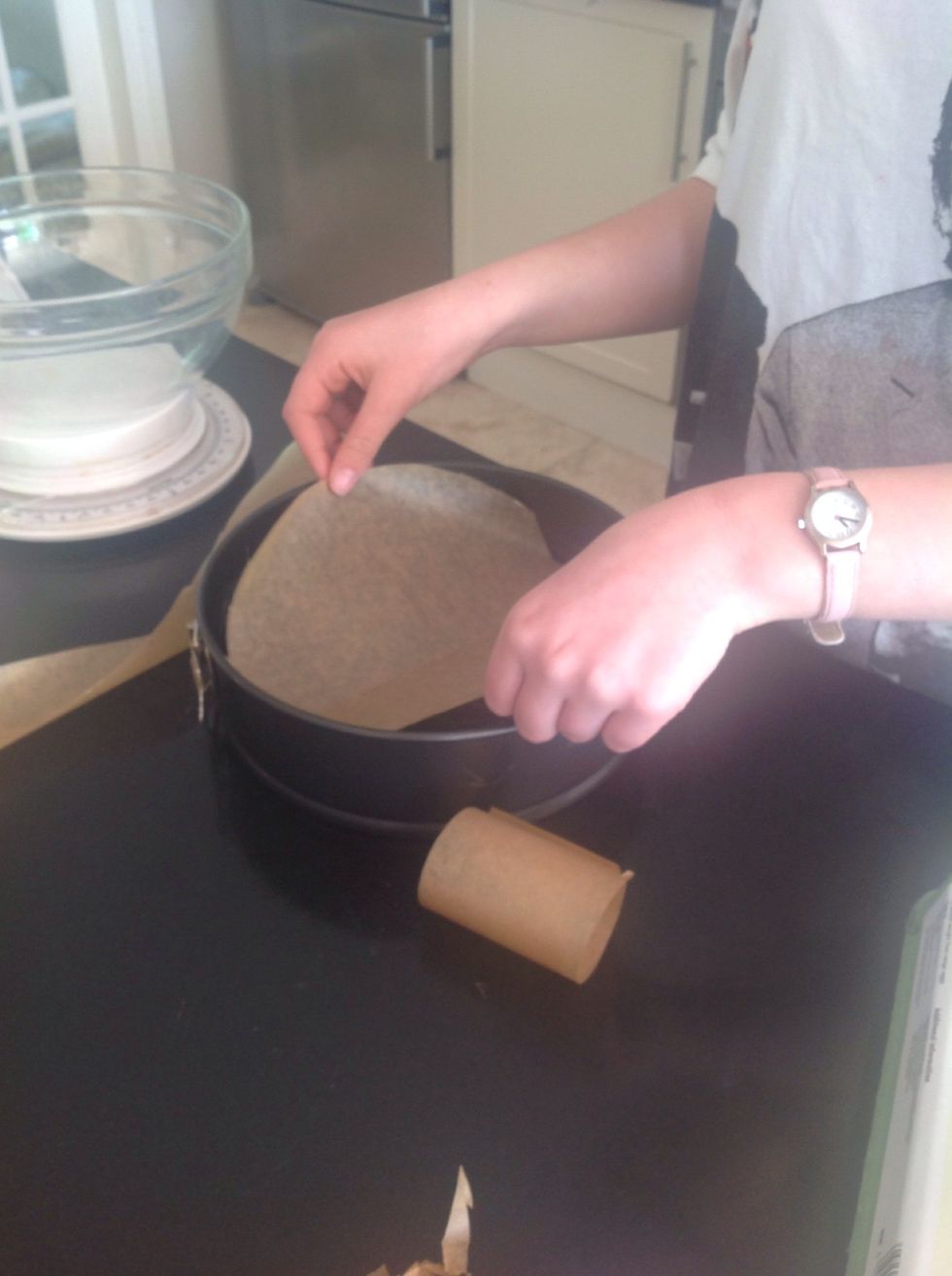 Cut your baking parchment into the shape of the bottom and sides of your tin. Line the bottom of the tin with baking parchment.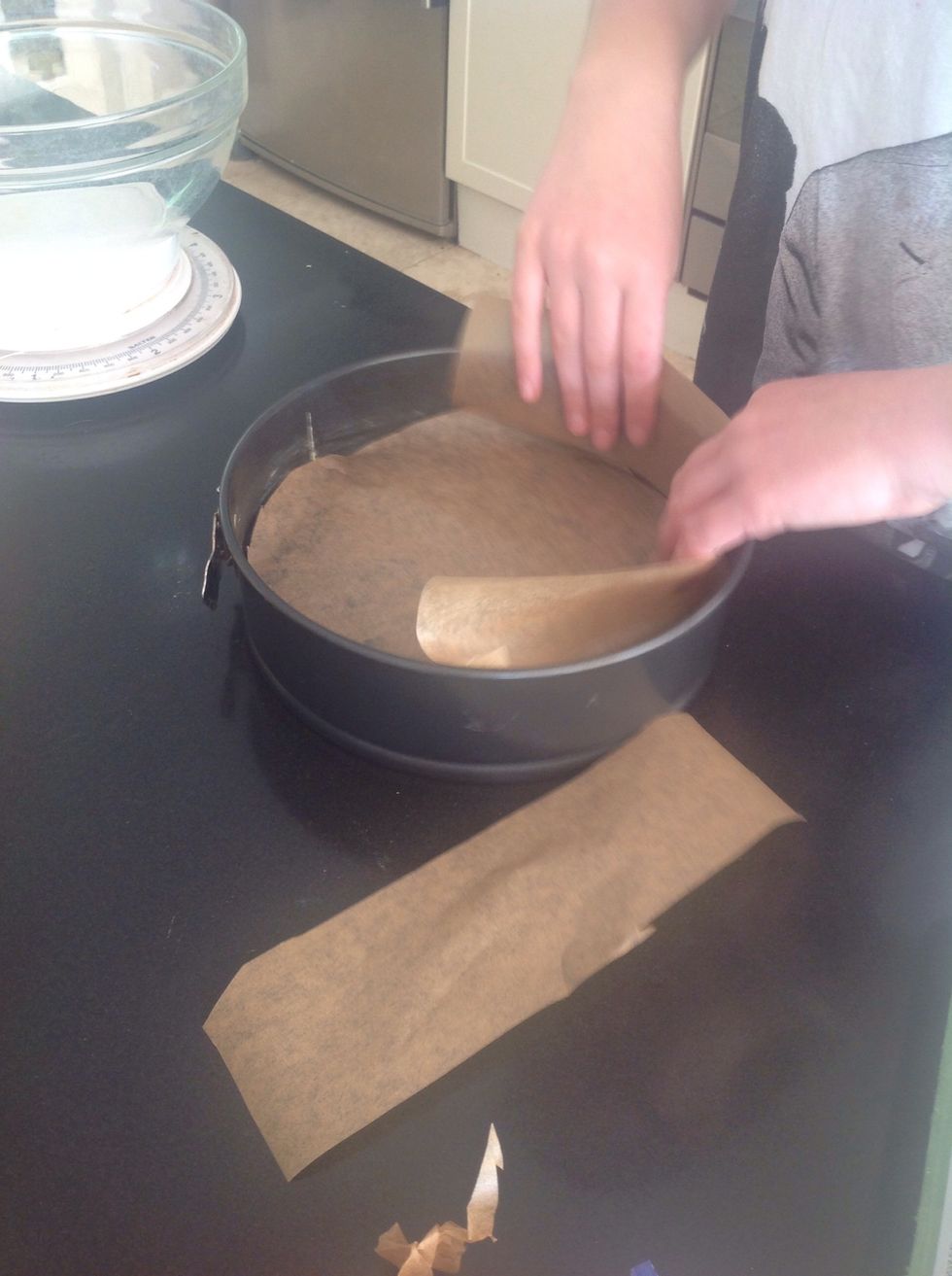 And around the sides.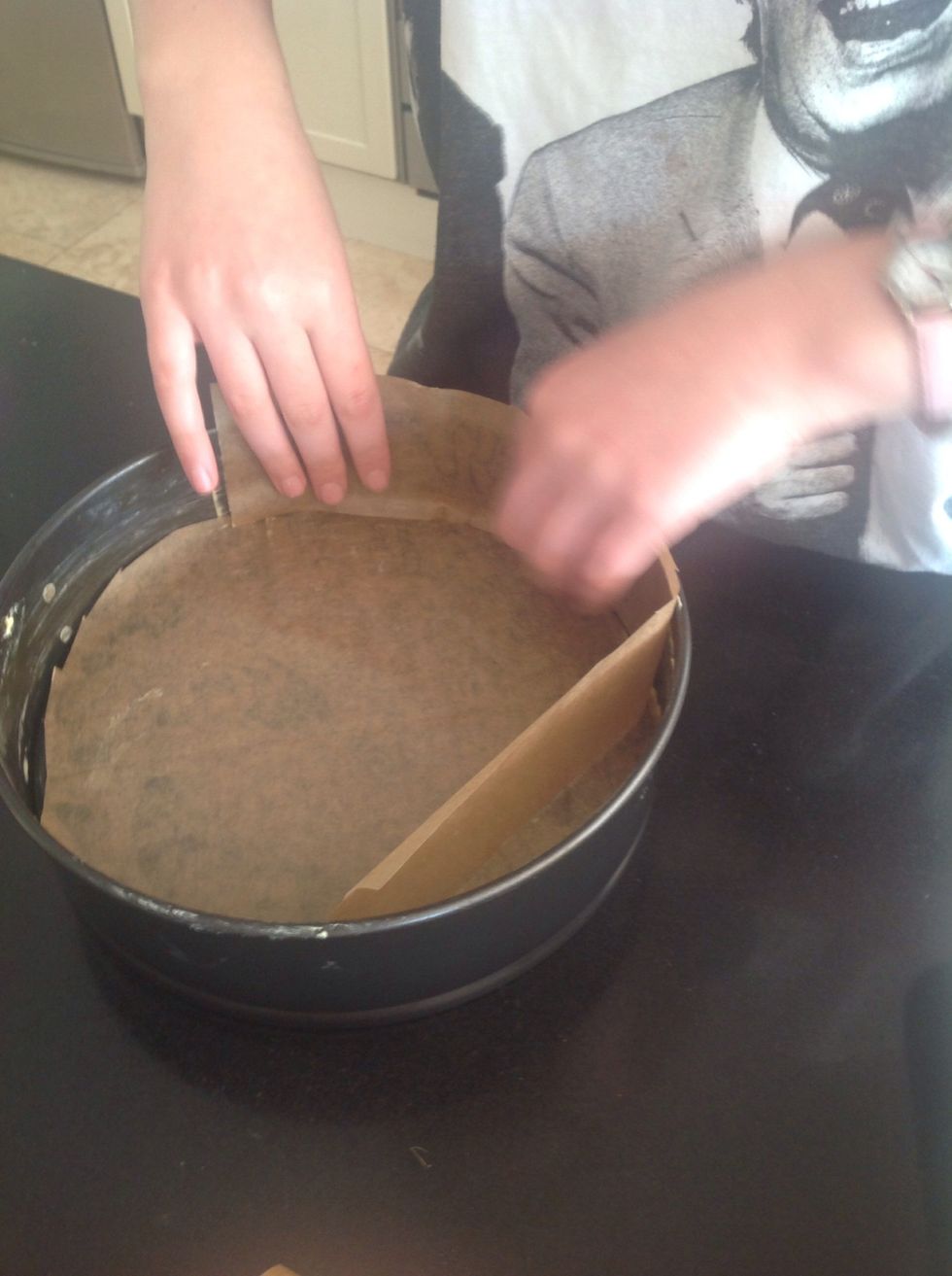 Make sure that it sticks to the sides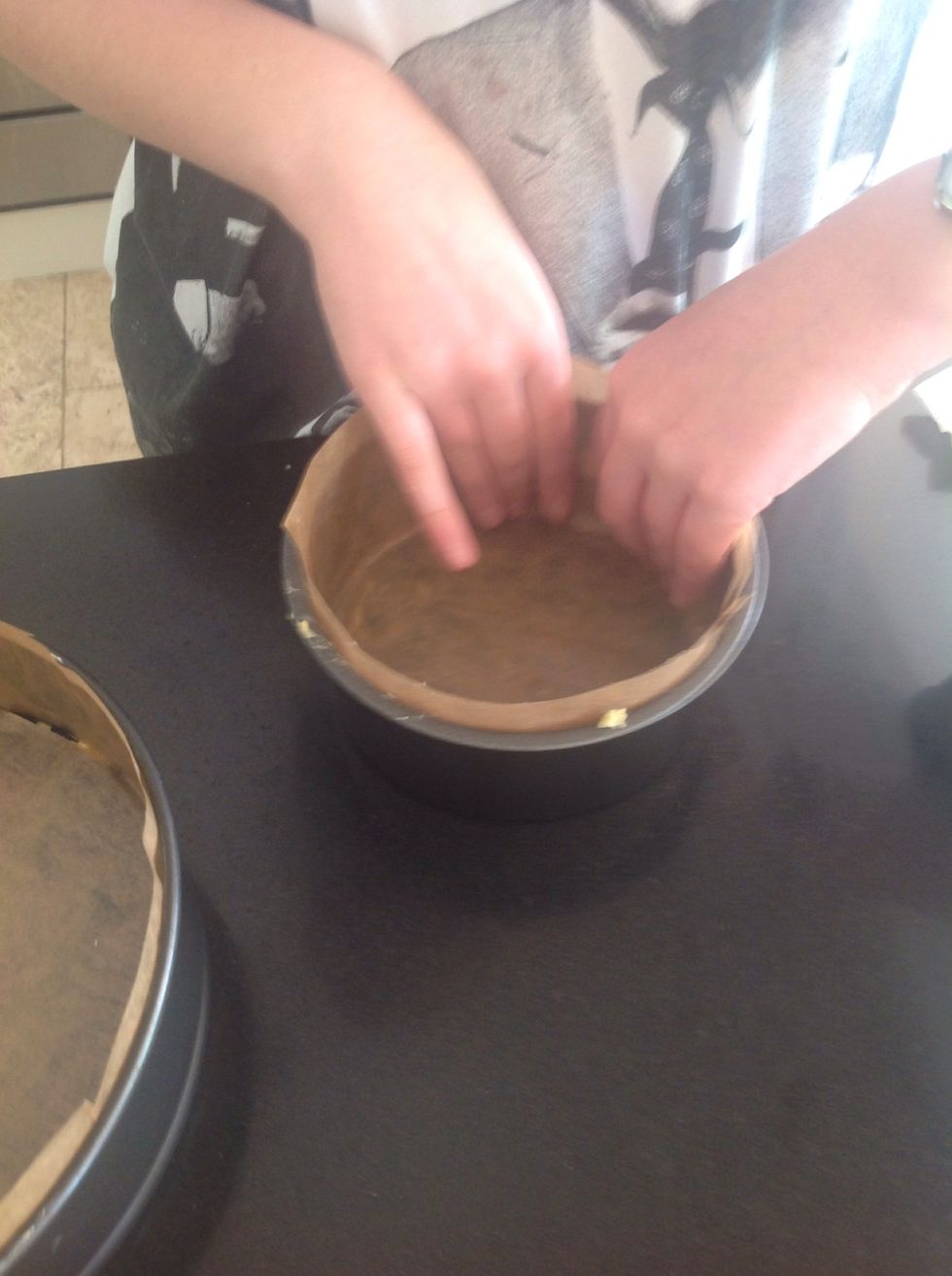 Push the parchment against the bottom and sides to make sure it sticks. It should take you 5-10 mins.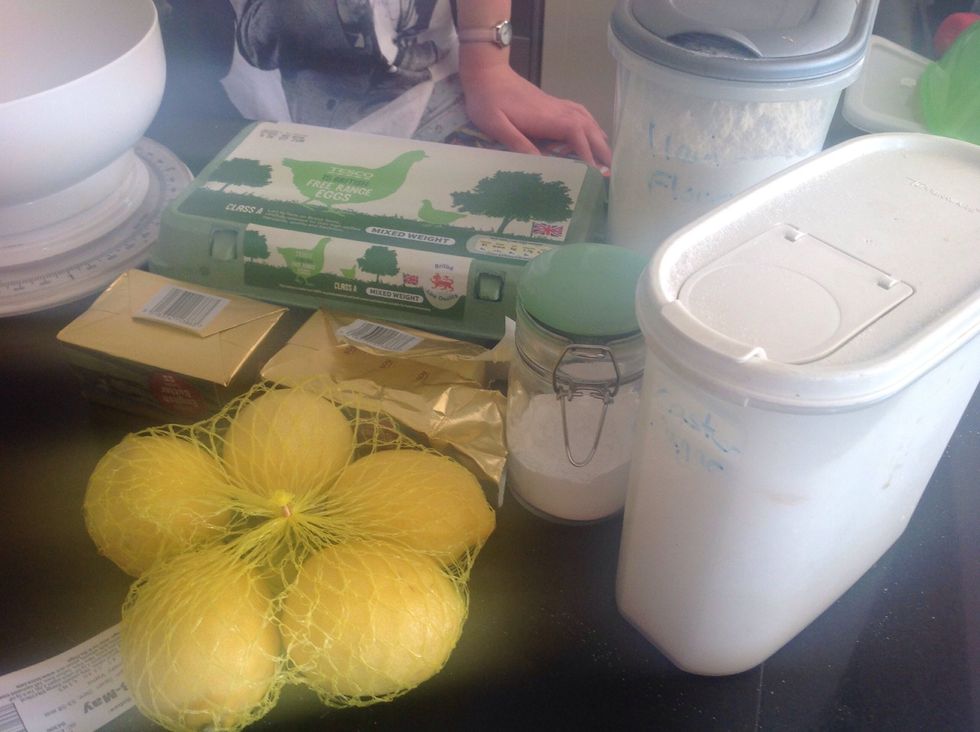 Set out all your ingredients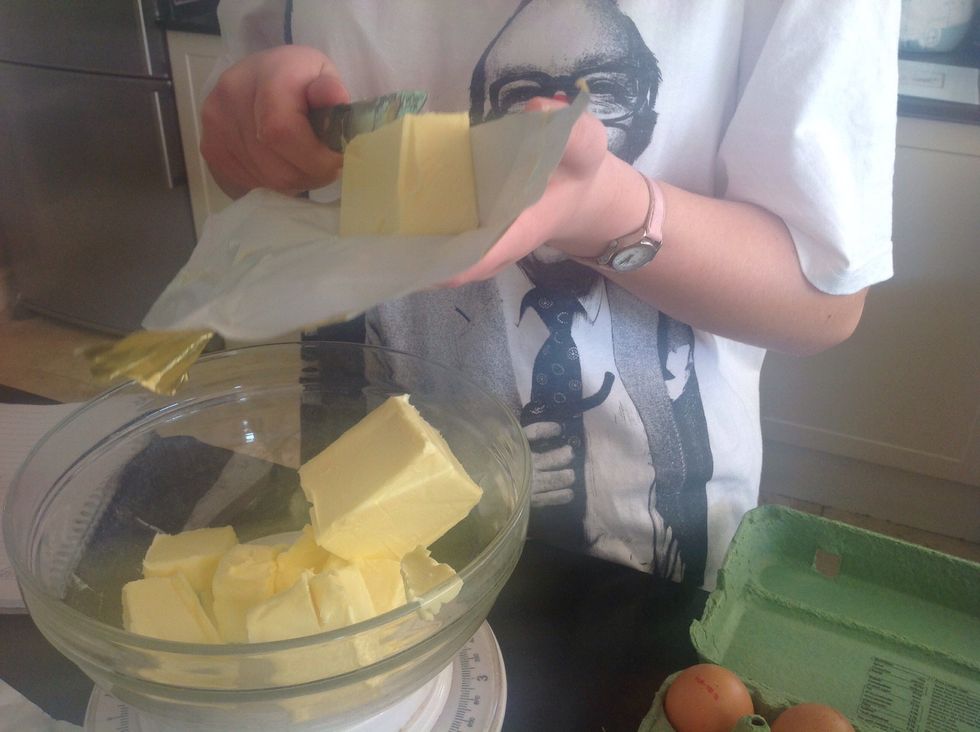 Measure 1 pound of butter, then put it in the microwave to melt. Melting the butter should take 20 mins to melt.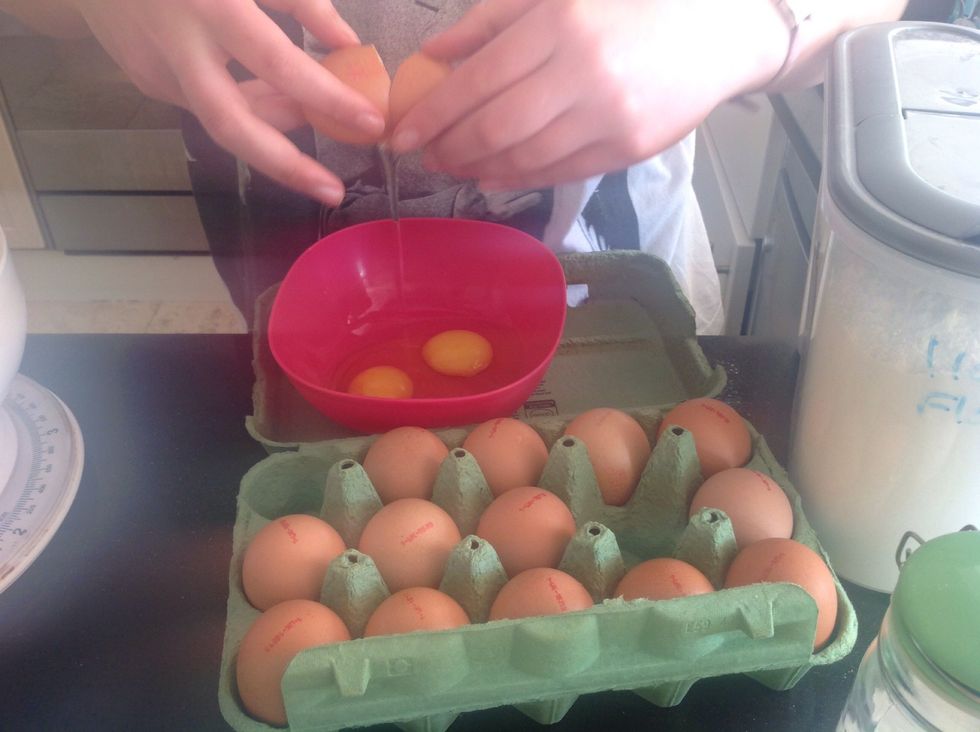 Crack 8 eggs into a separate bowl…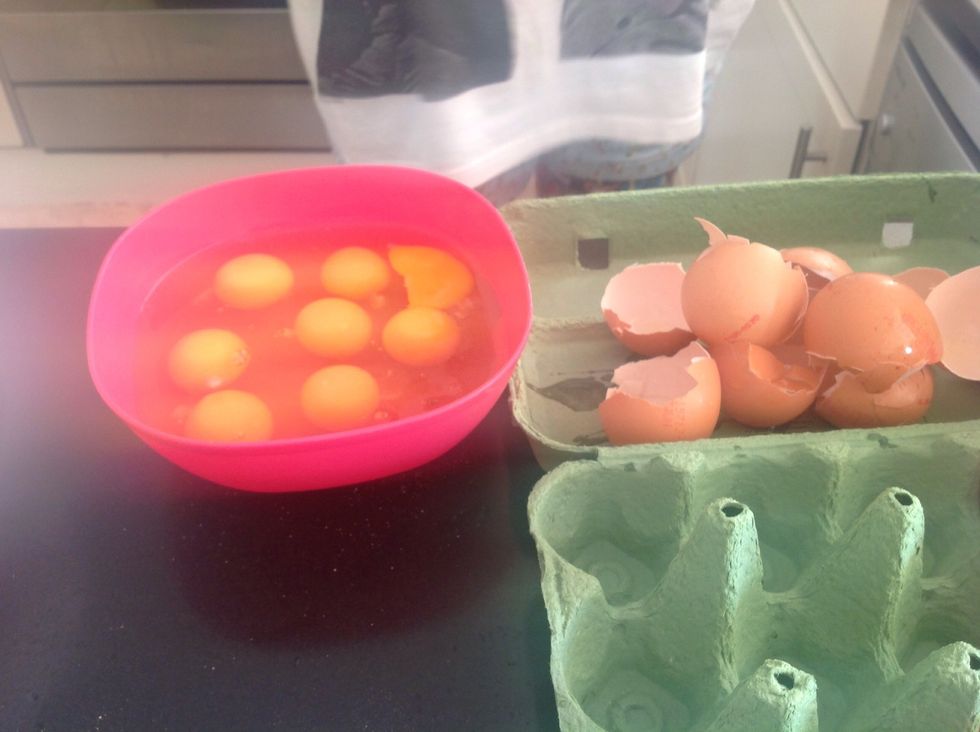 8 eggs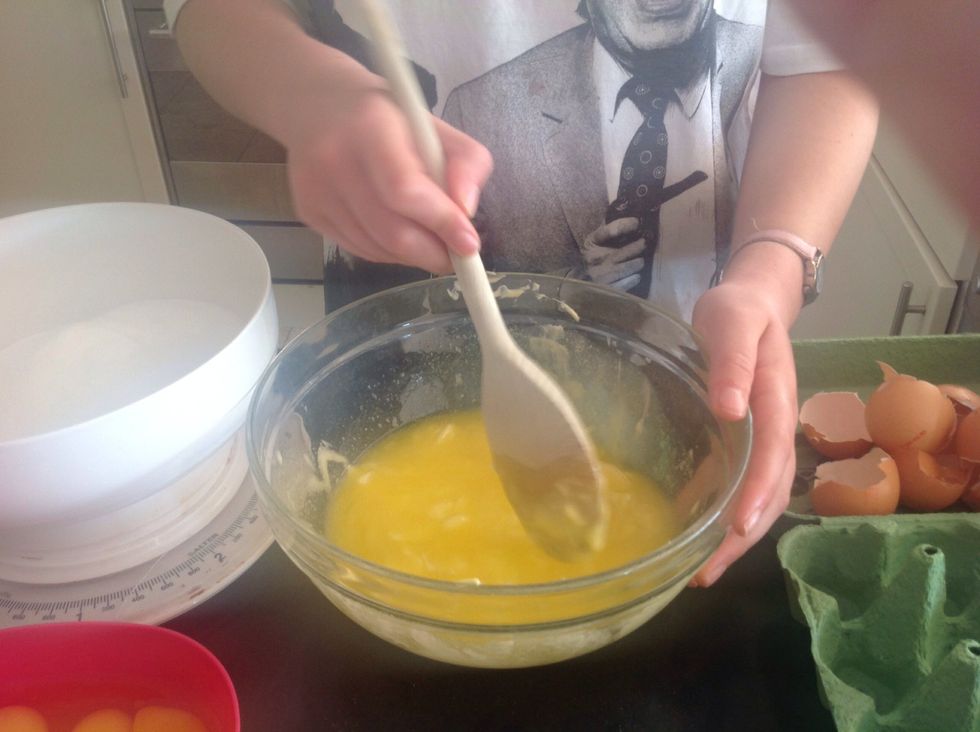 Now stir the butter to make sure it has melted.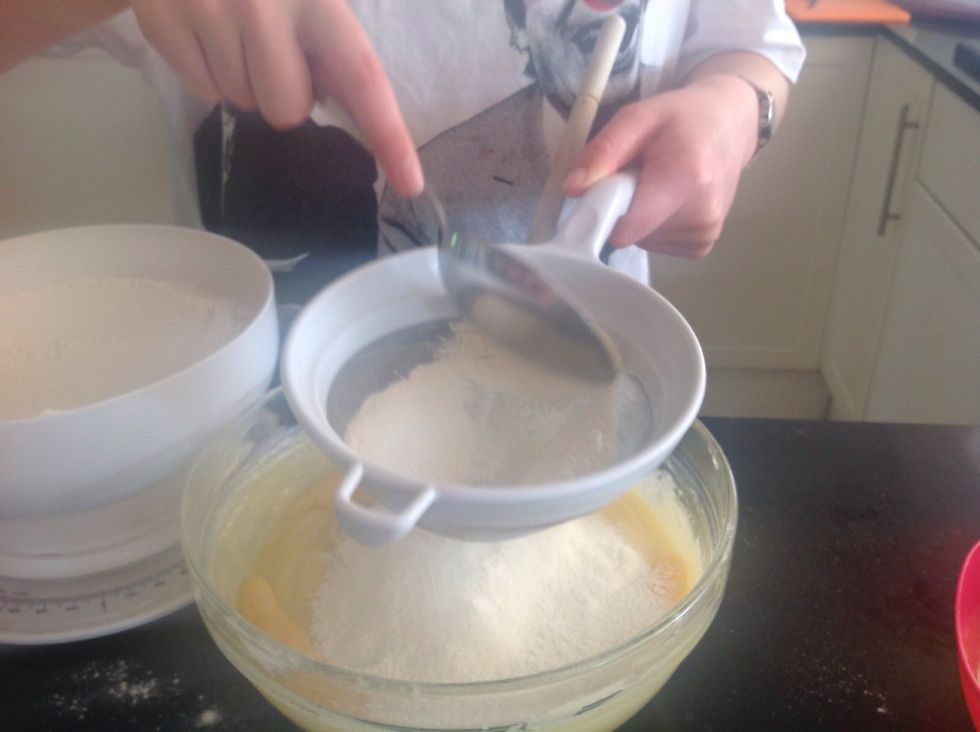 Measure and sieve your flour in with the butter but make sure you always put your eggs in first.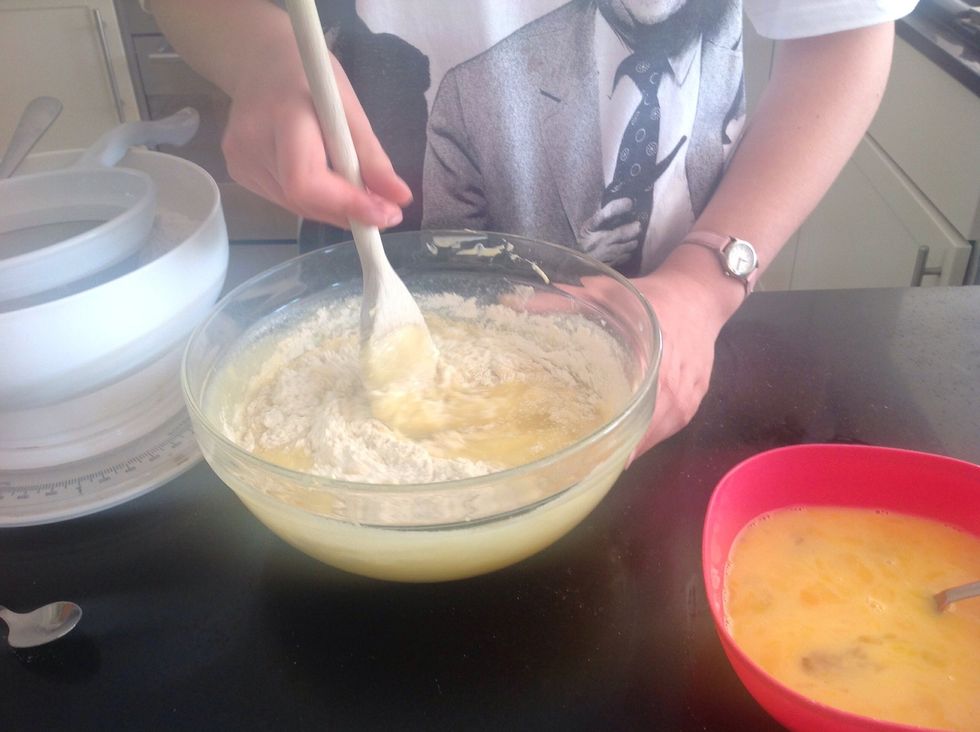 Now stir.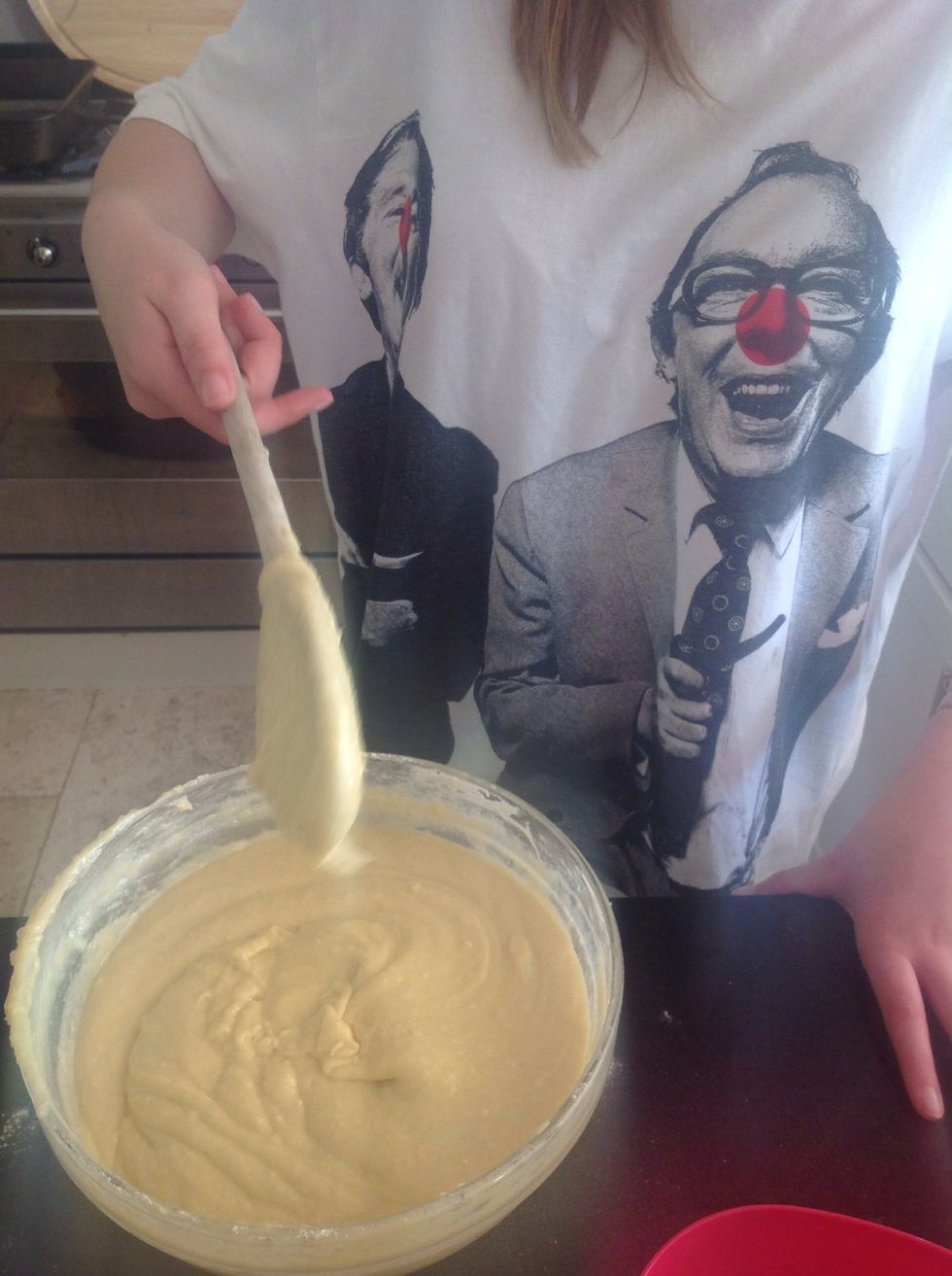 Make sure it is a gloopy consistency .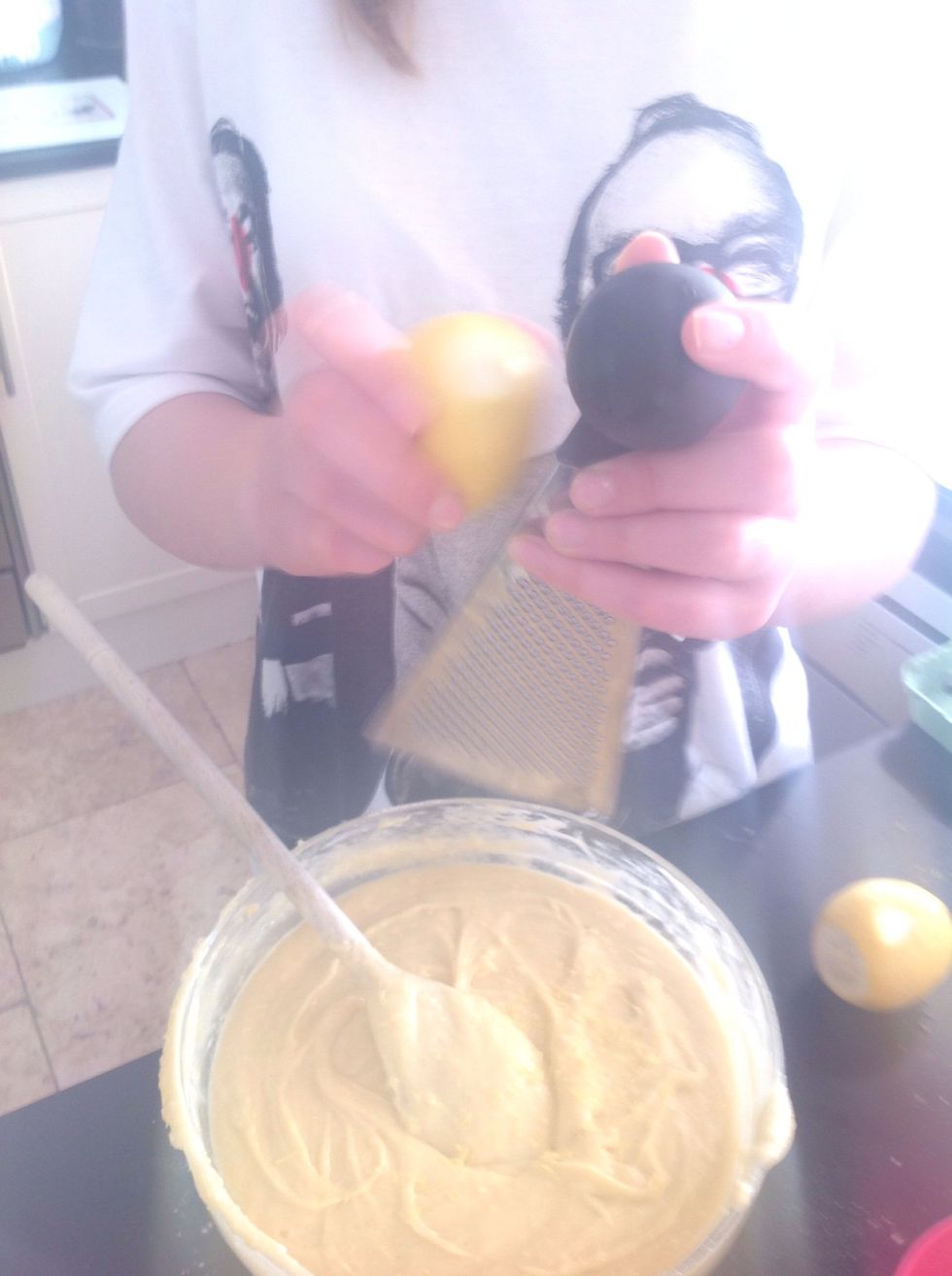 Grate the rind of of the 2 lemons into the bowl with all the mixture in.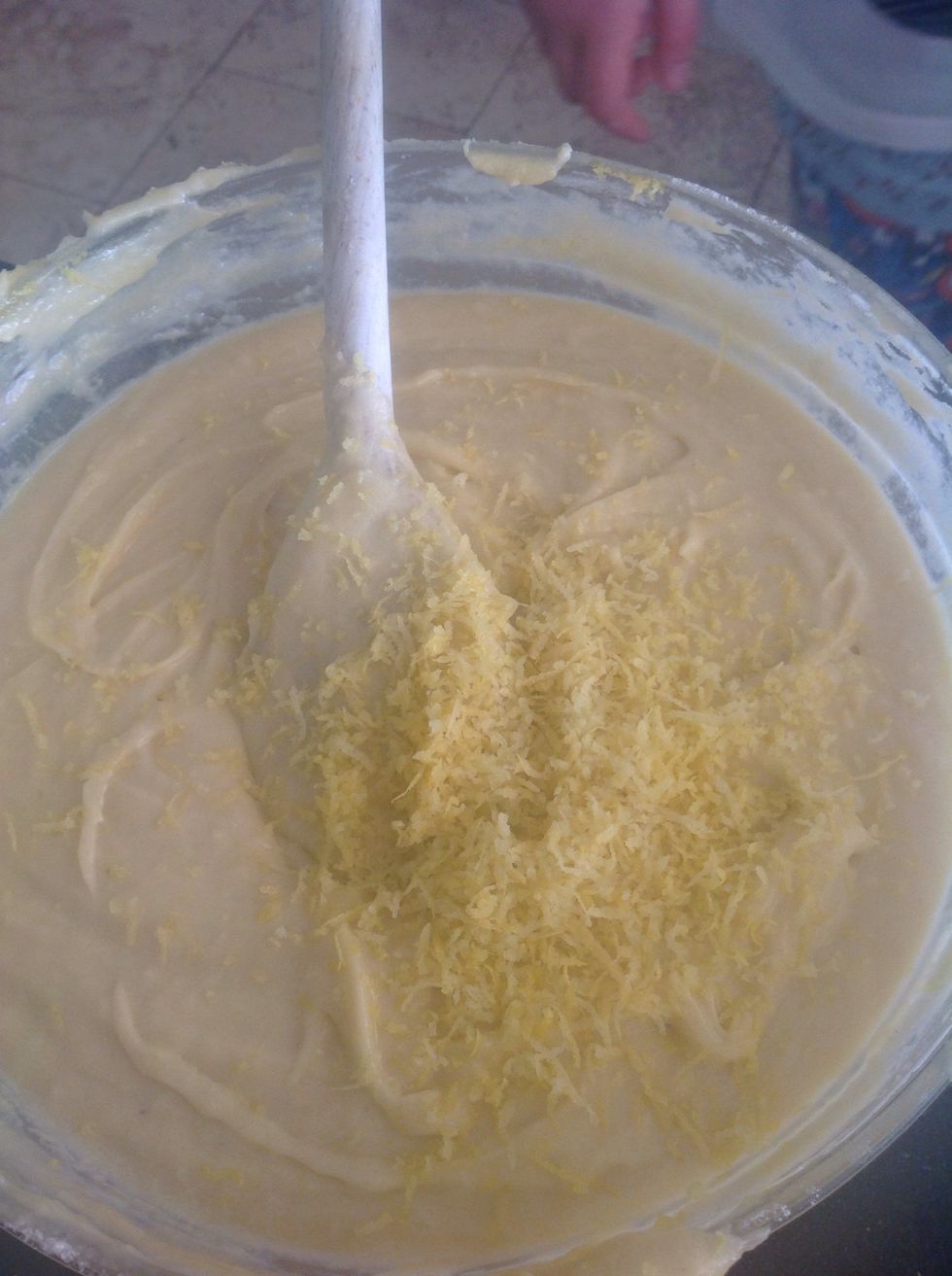 It should look like this.
Add the milk into the mixture.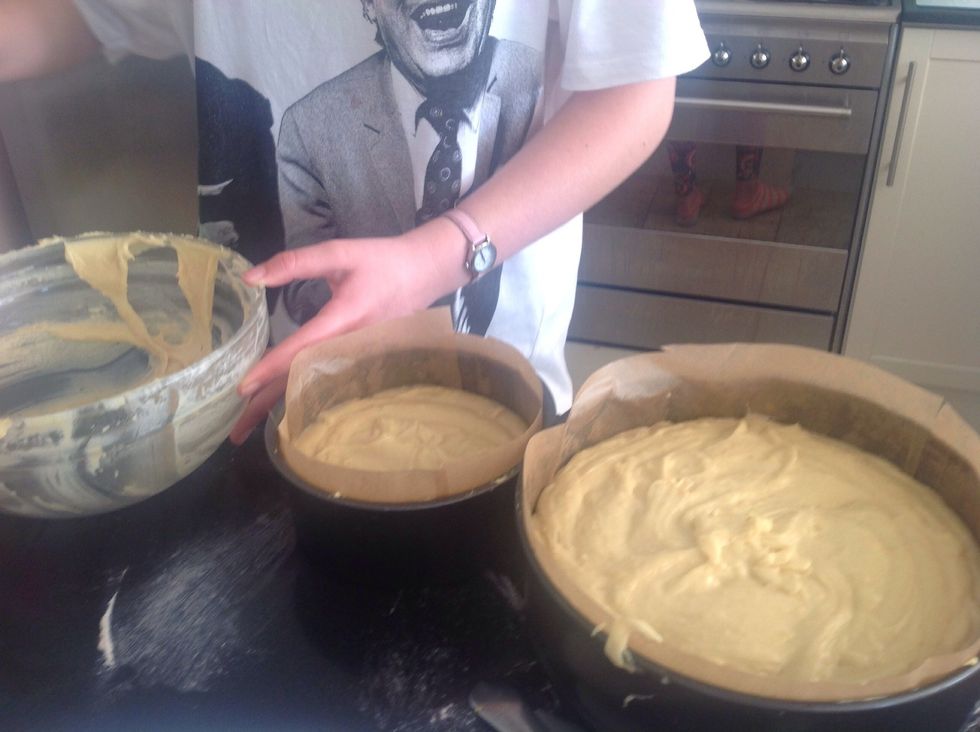 Pour 2/3 of the mixture into the big tin, and the rest into the smaller tin.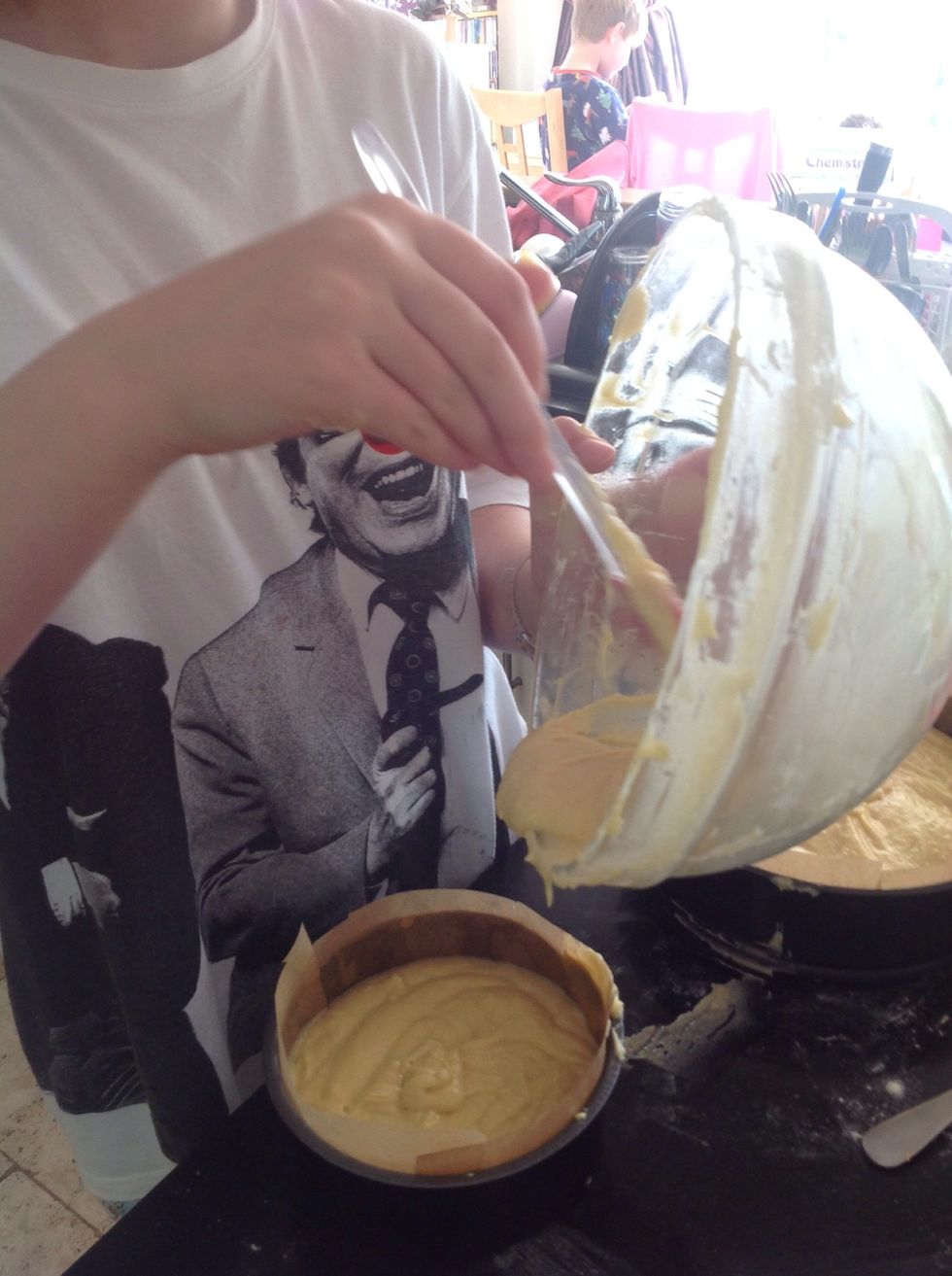 Scrape any extra mixture from the bowl and pour it into the small tin.
Bake the cakes for 55 minutes.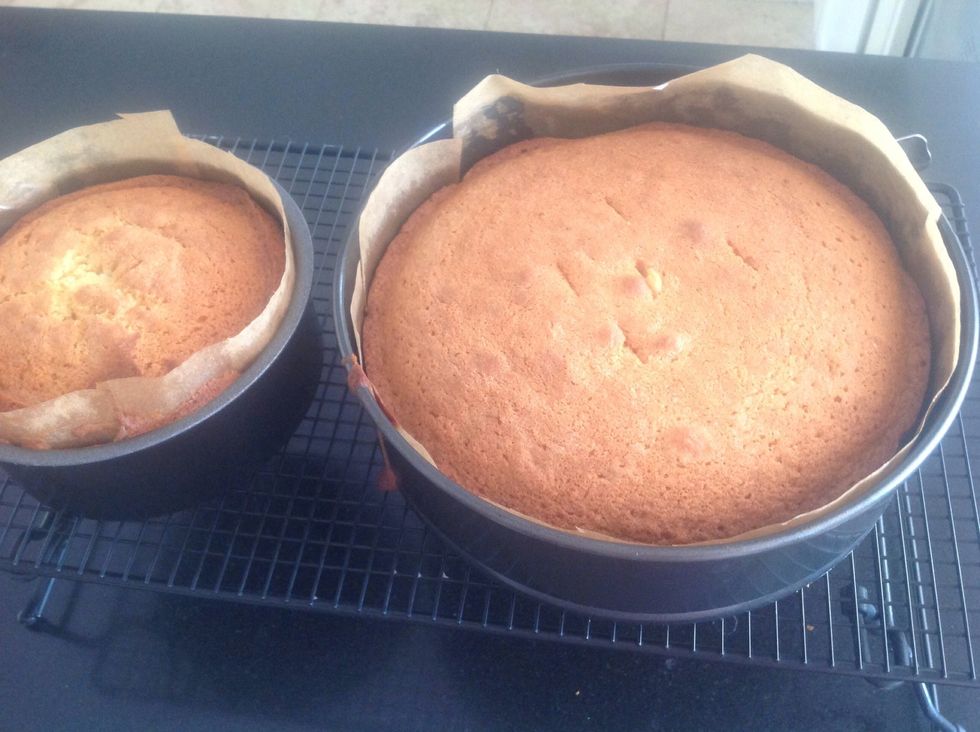 After baking them leave them to cool in the oven.
Take them out of the baking tin and leave them to cool.
Mix your butter and mascarpone together to create your filling.
Add the zest of another lemon to give your filling some flavour.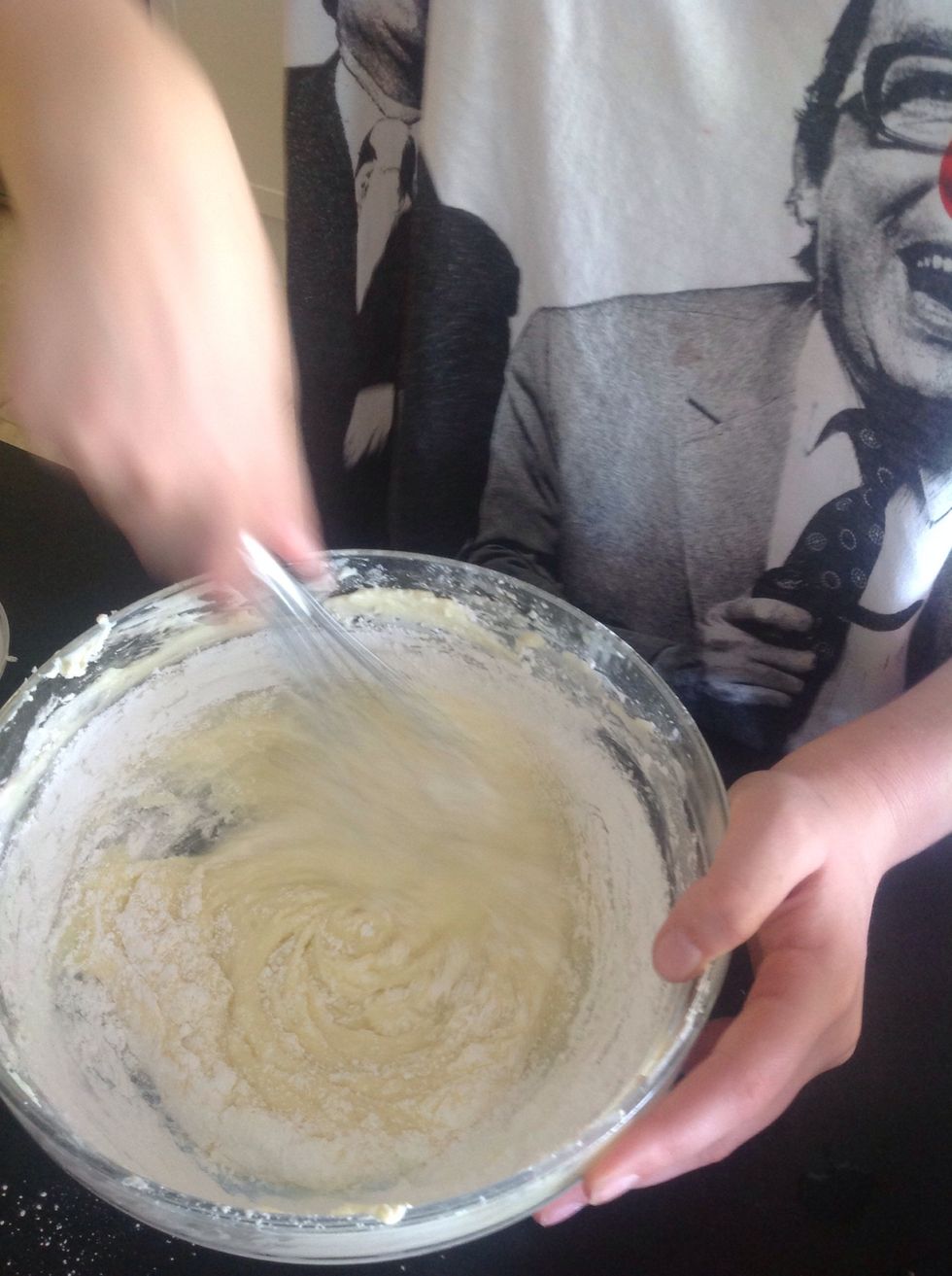 Add icing sugar to it.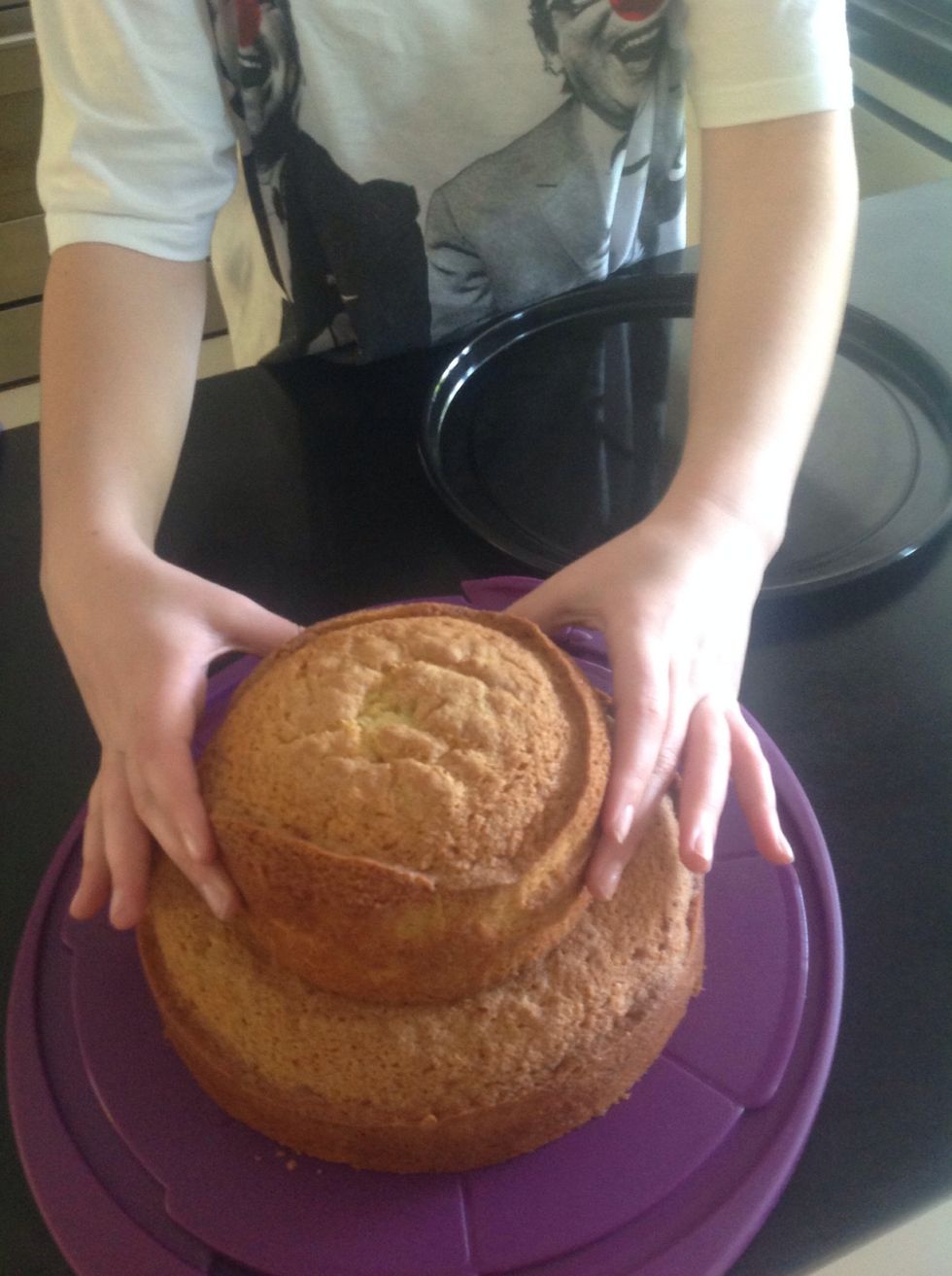 Take the top cake off and put it somewhere.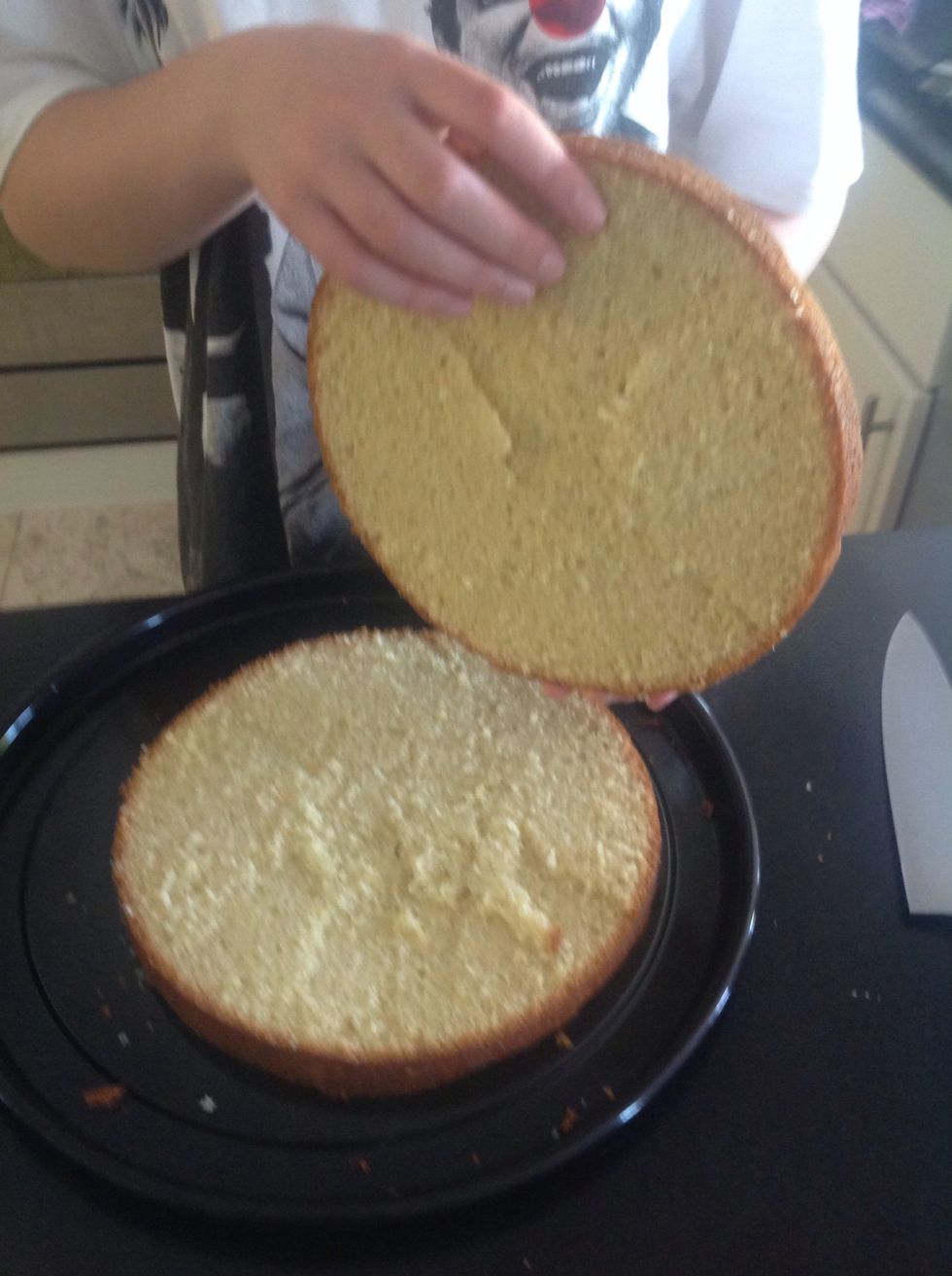 Cut the bottom cake in half.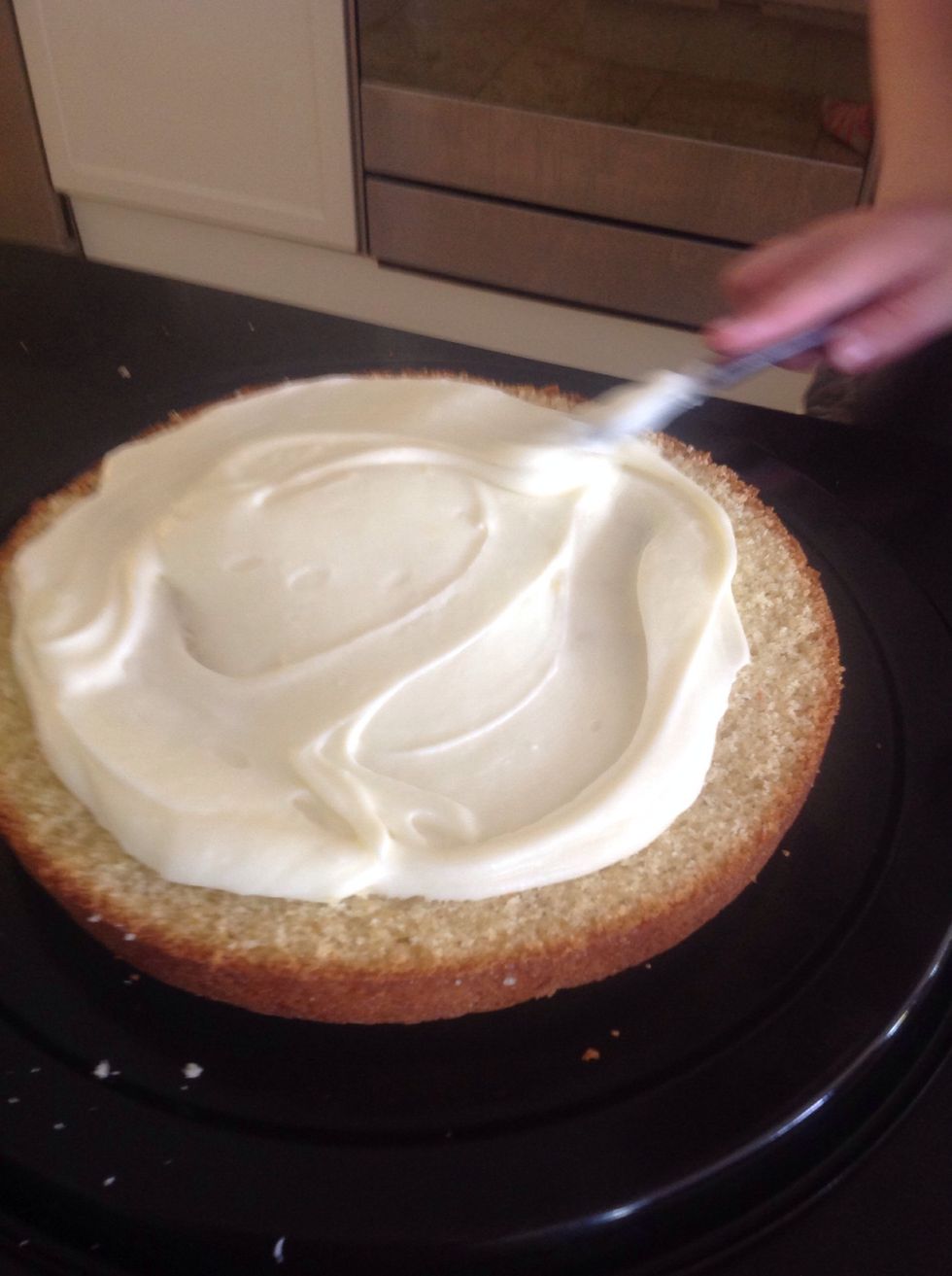 Spread your filling onto the bottom half of your cake.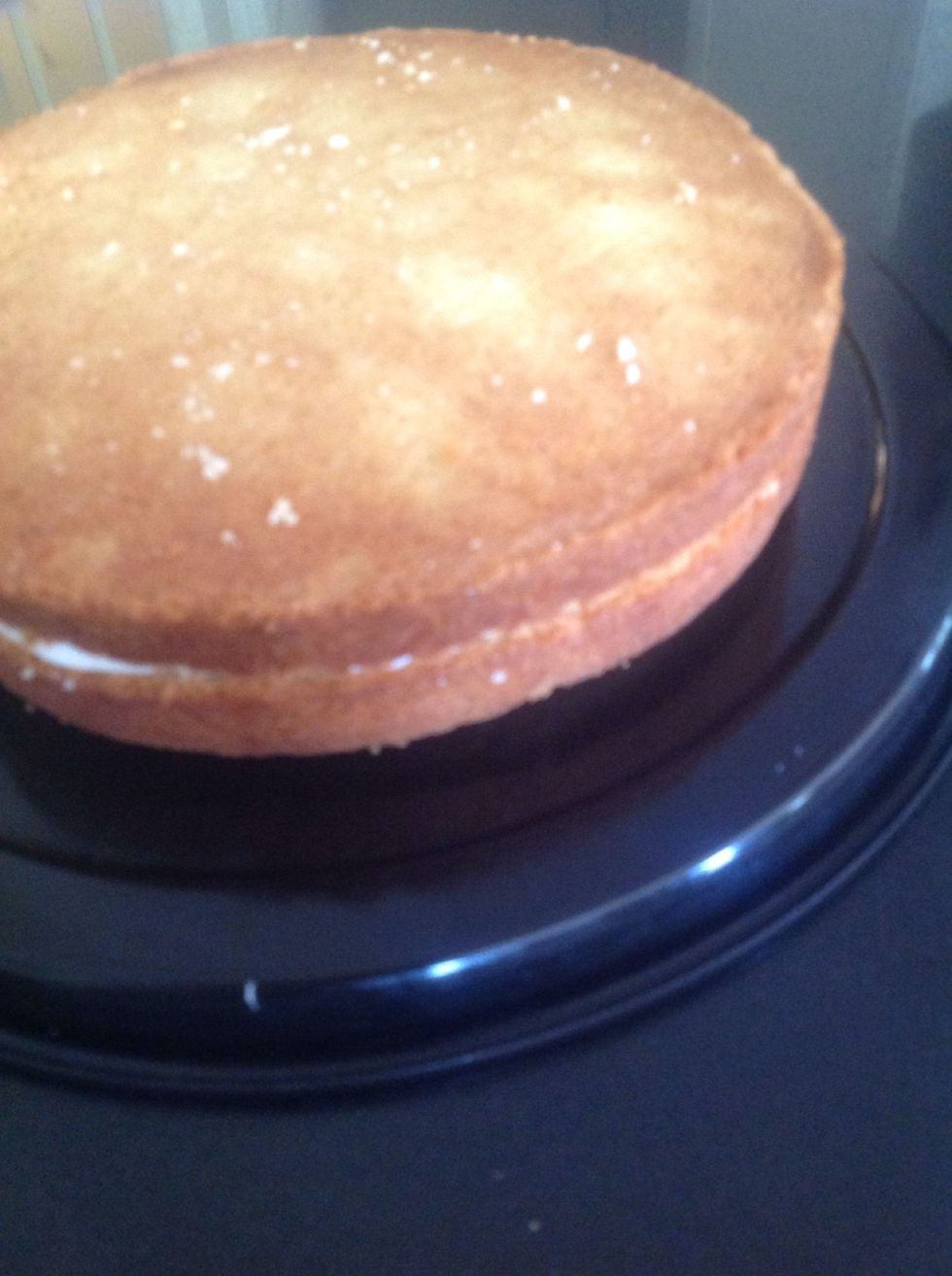 Then put the top part back on.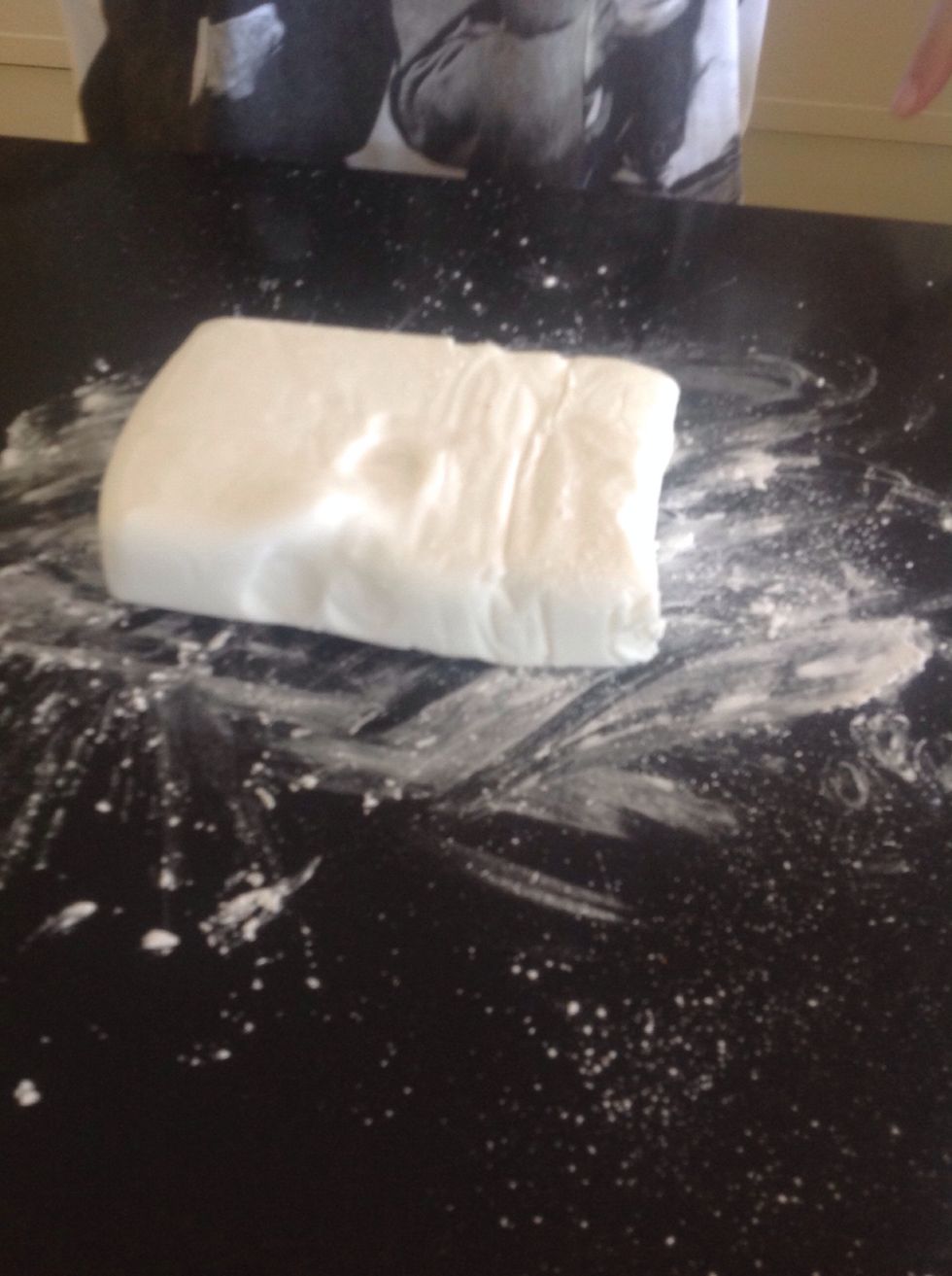 Get your icing sugar.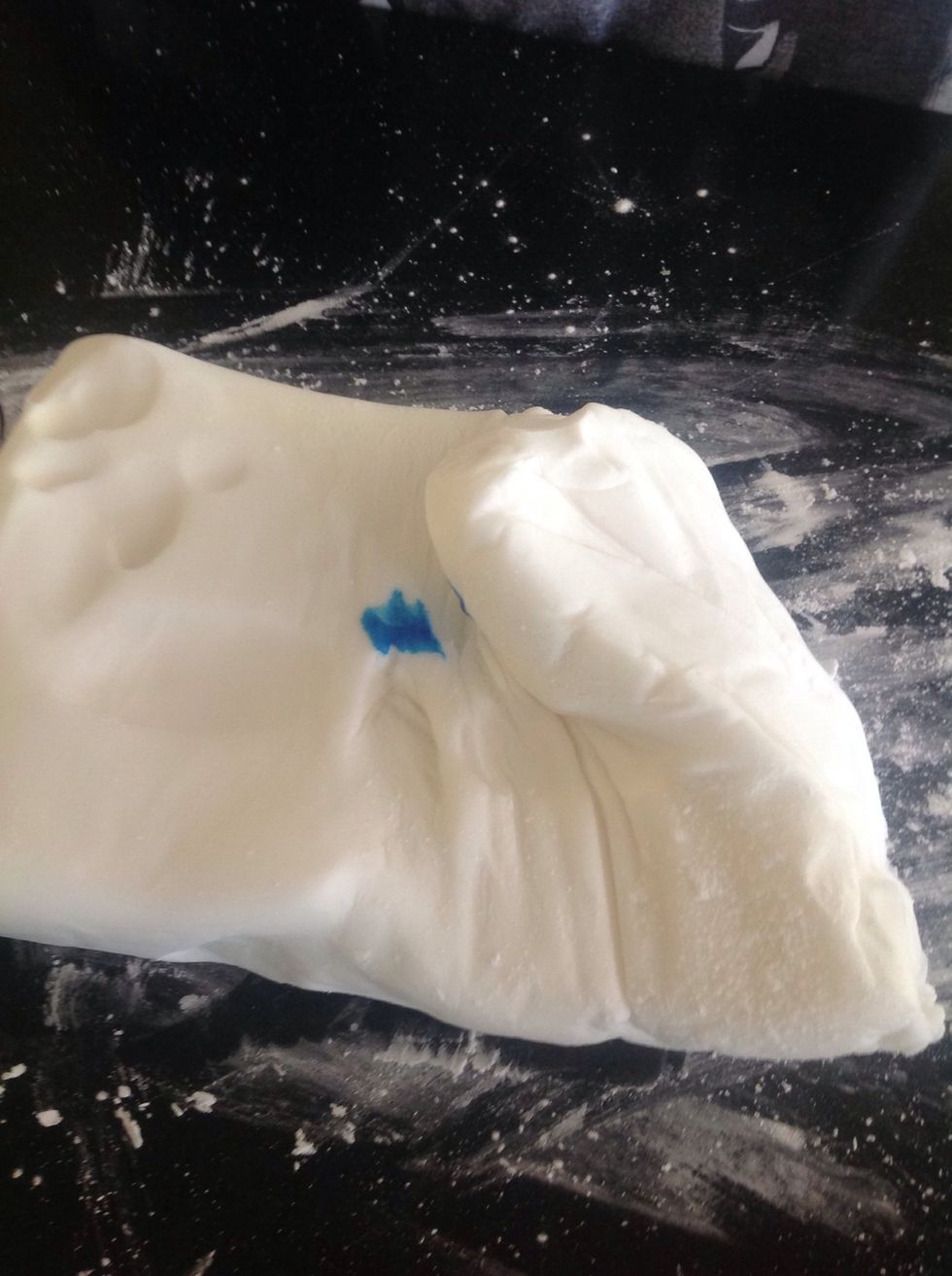 Add the colour of your choice. Start kneading it together until …
It becomes smooth and the colour that you want.
Roll out your icing until it is smooth and flat and large enough to fit around your cake.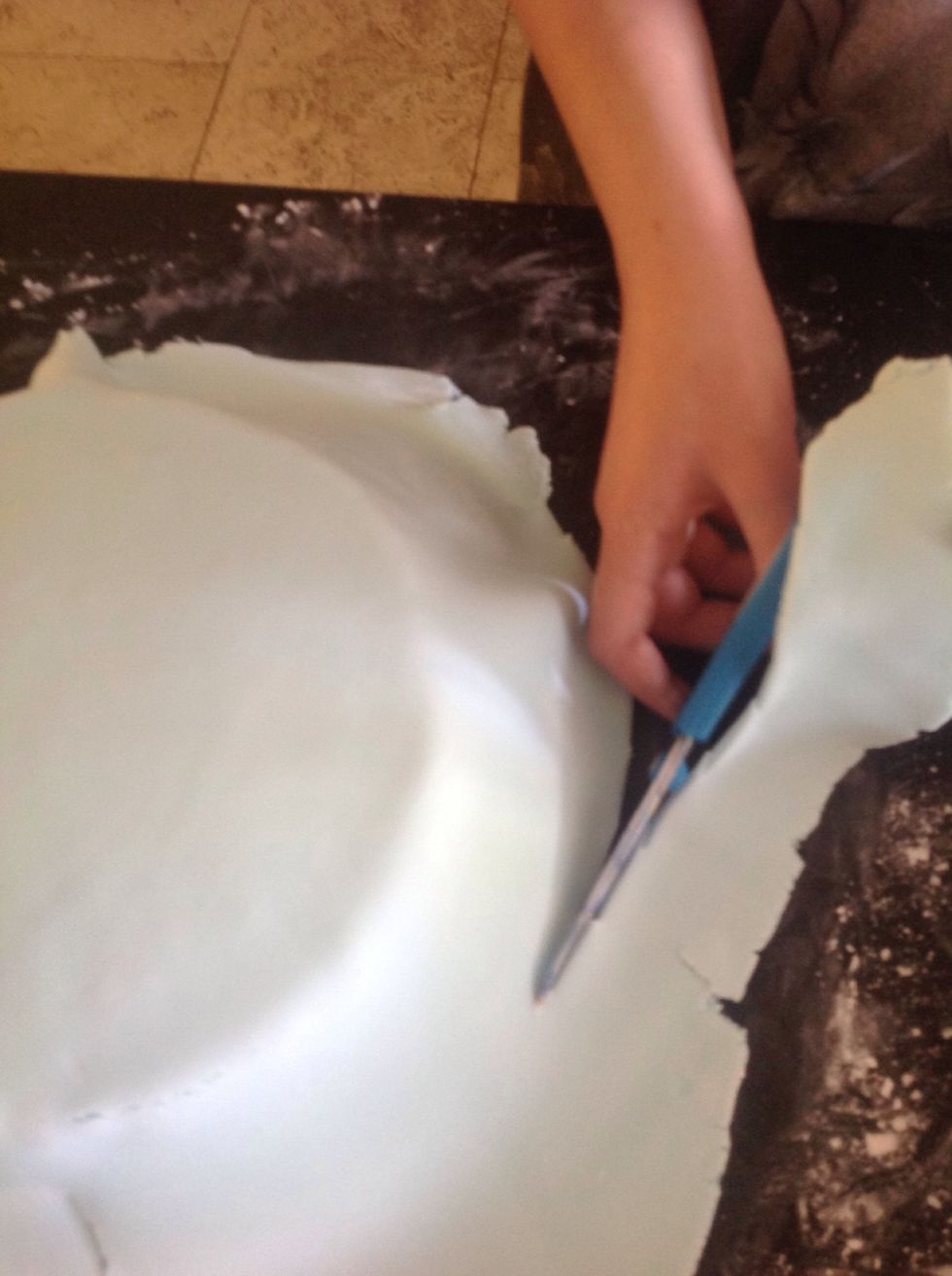 Place your rolled out icing on top of your cake and cut to size.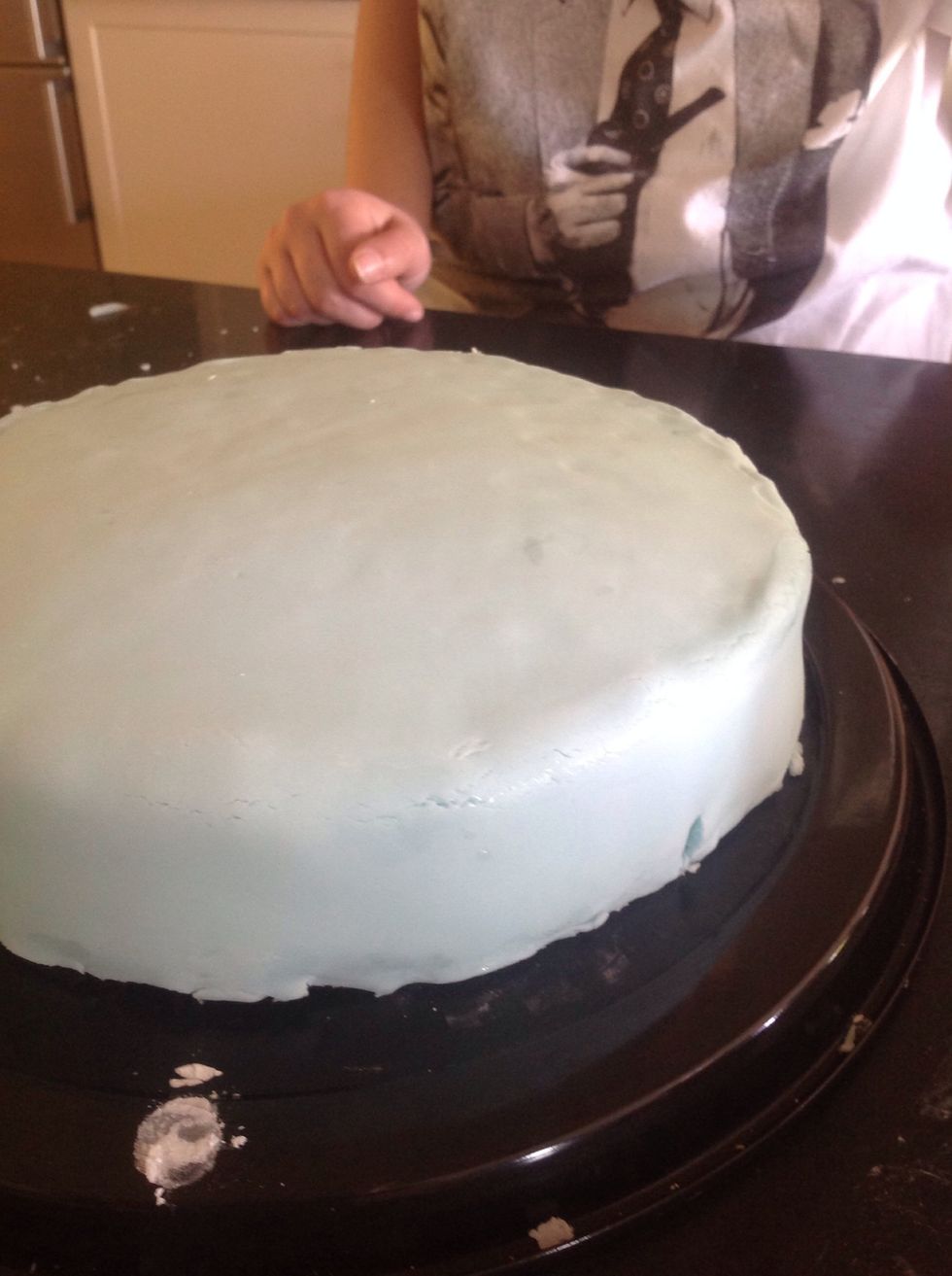 It should look like this.
Now, cut your smaller cake into three pieces and spread your filling on top of them.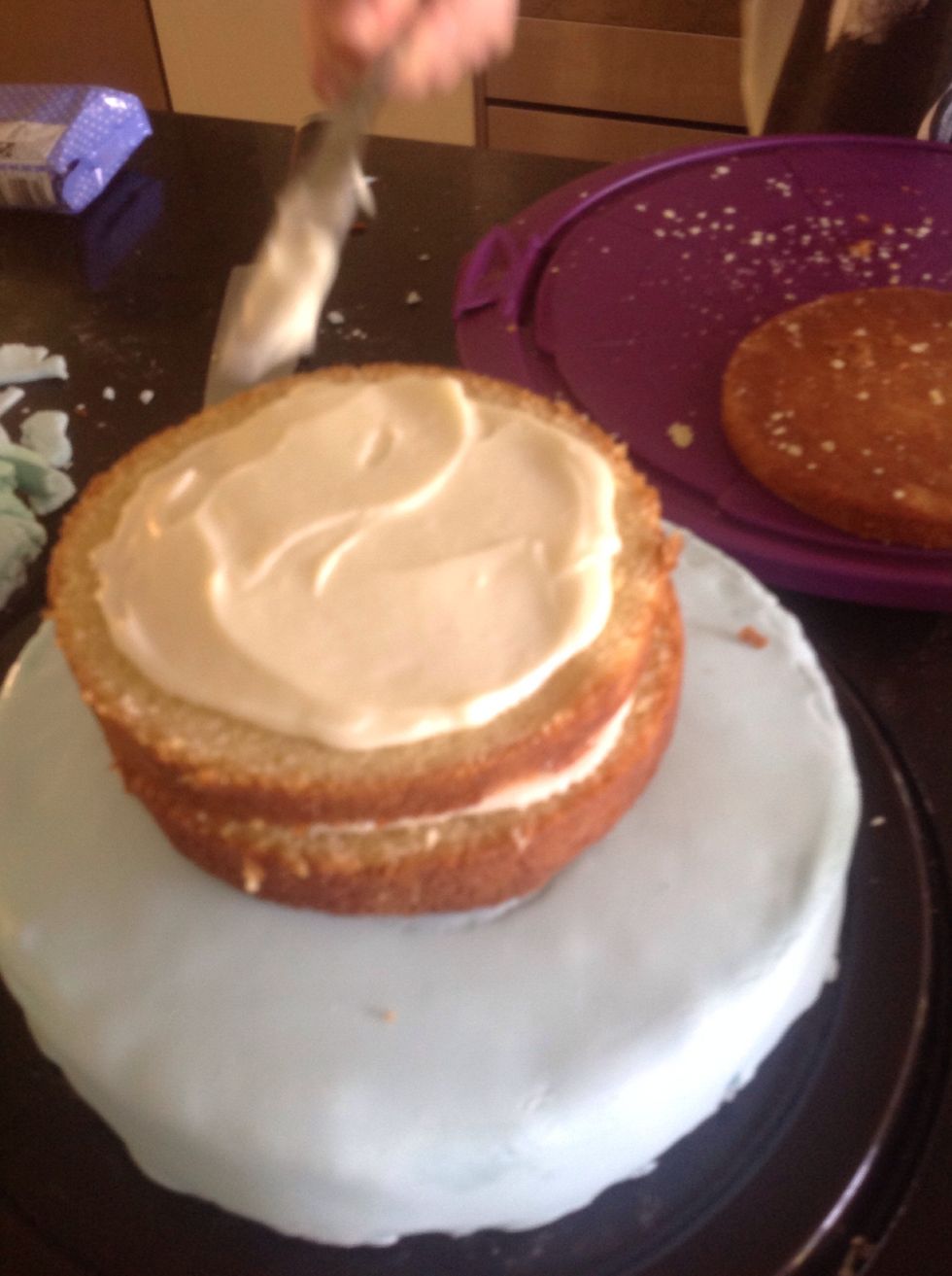 Do that with the second piece of cake and place on top of the first piece of cake.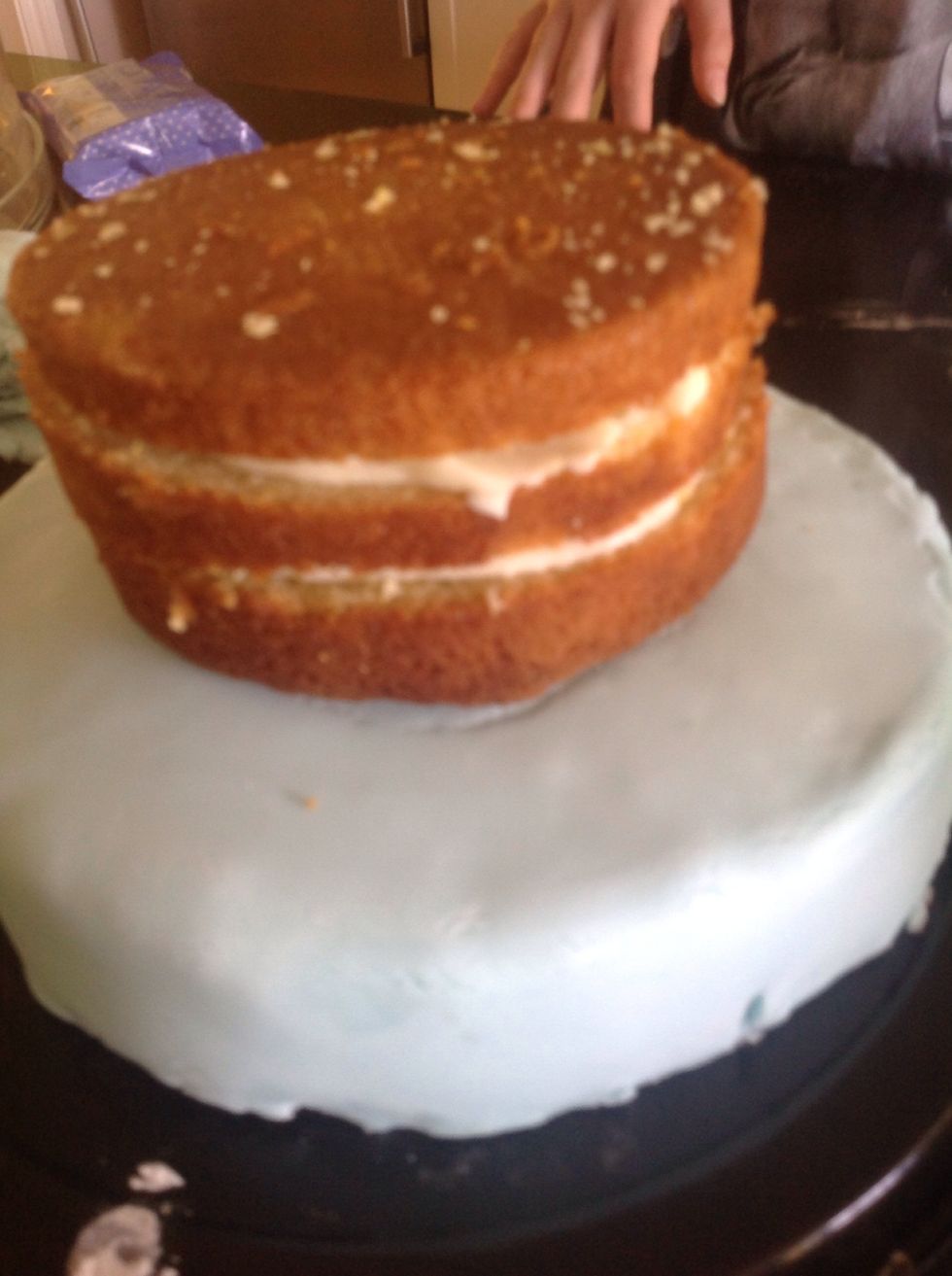 Place the last piece on top of the others.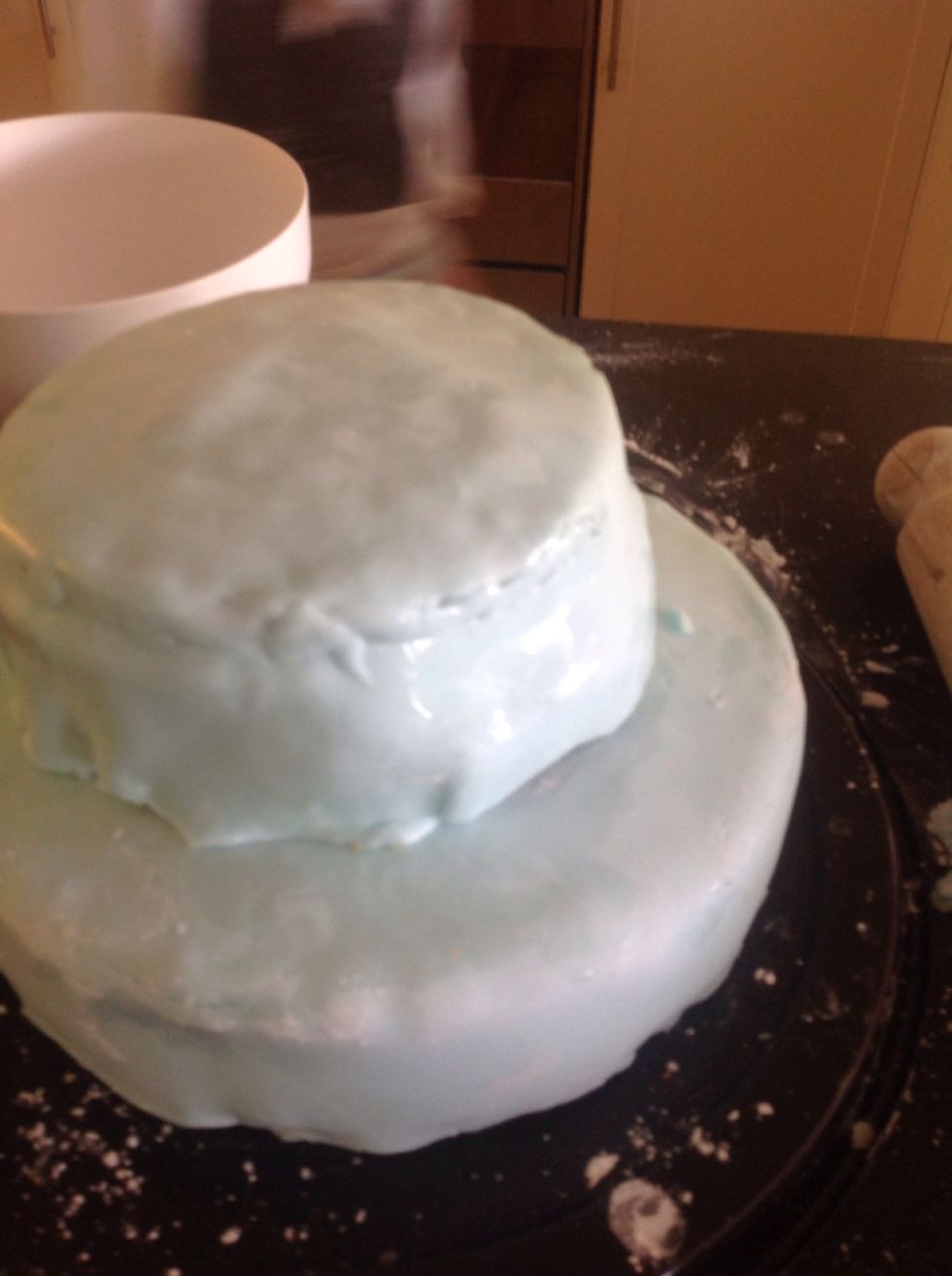 Then cover it with more icing.
Stir together water and icing sugar.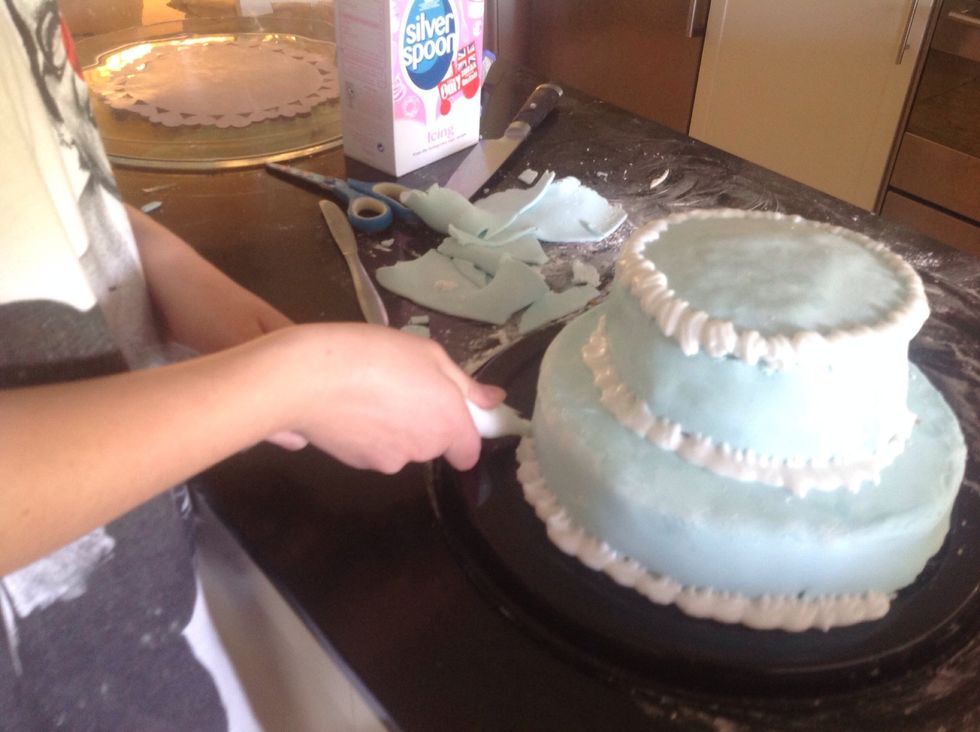 And pipe around the edges of your cake.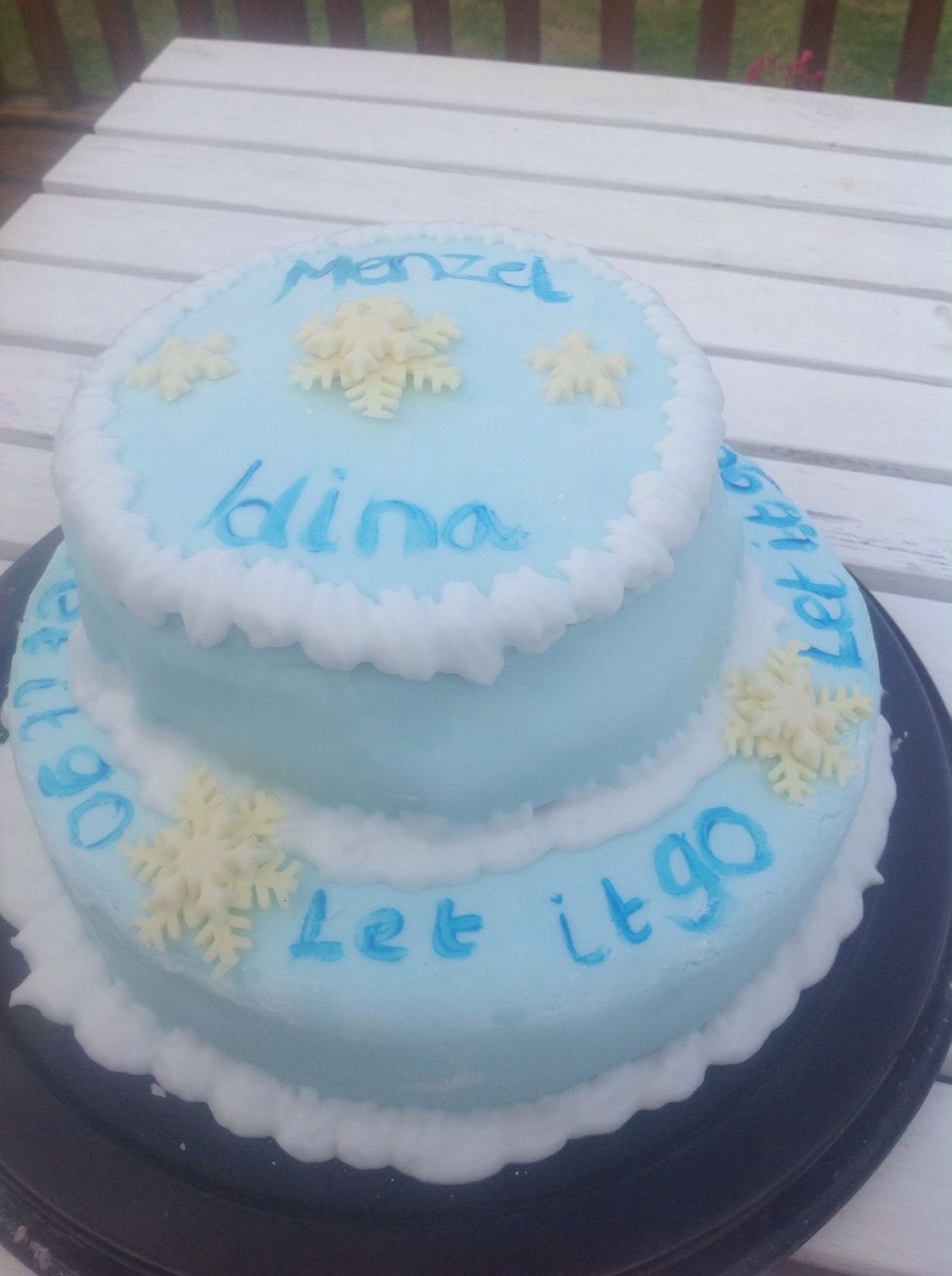 And decorate however you want. This is my cake.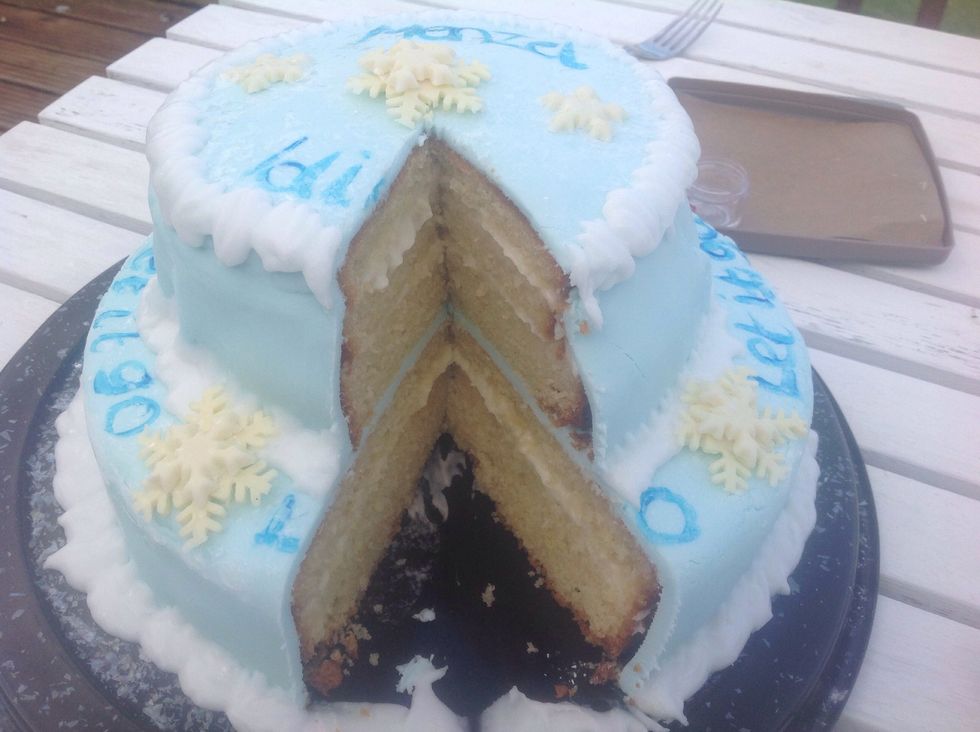 This is what it should look like on the inside.
Thanks for watching this and I hope your cake goes really well.
1.0lb Butter
1.0lb Caster Sugar
1.0lb Self-raising flour
8.0 Eggs
1.0tsp Baking powder
2.0Tbsp Milk
2.0 Grated rind of 2 lemons
2.0oz Butter ( for the filling )
10.0oz Mascarpone( for the filling)