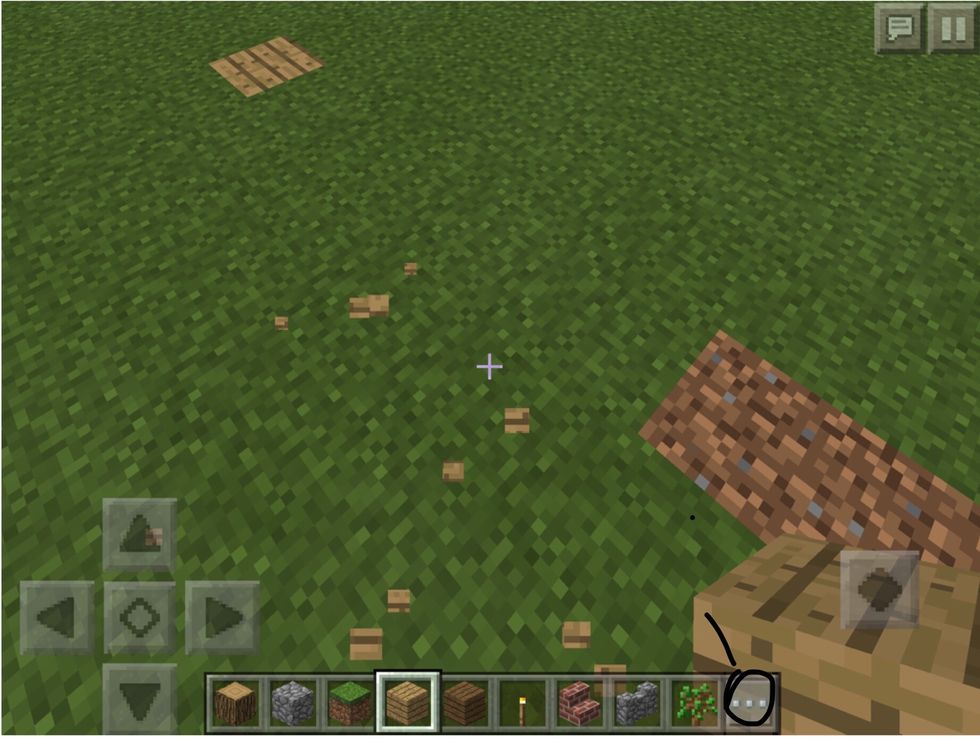 1. first get all your materials by pressing the 3 dots at the bottom right hand side and then select the oak wood and also grab the oak wood planks.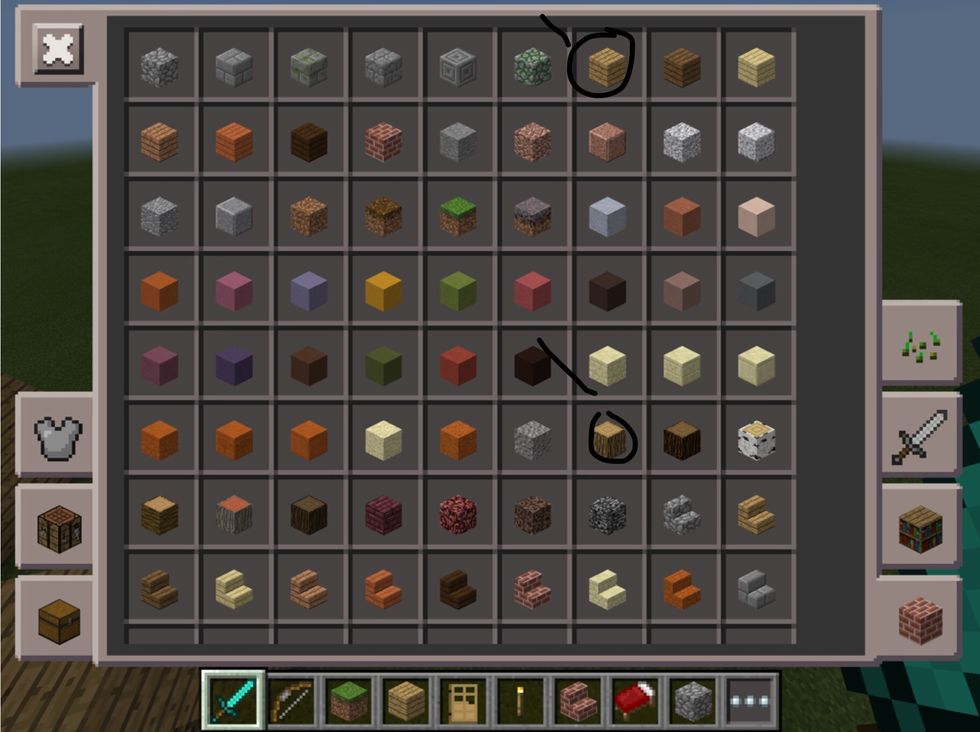 1.2:1/2: get the oak wood and oak wood planks.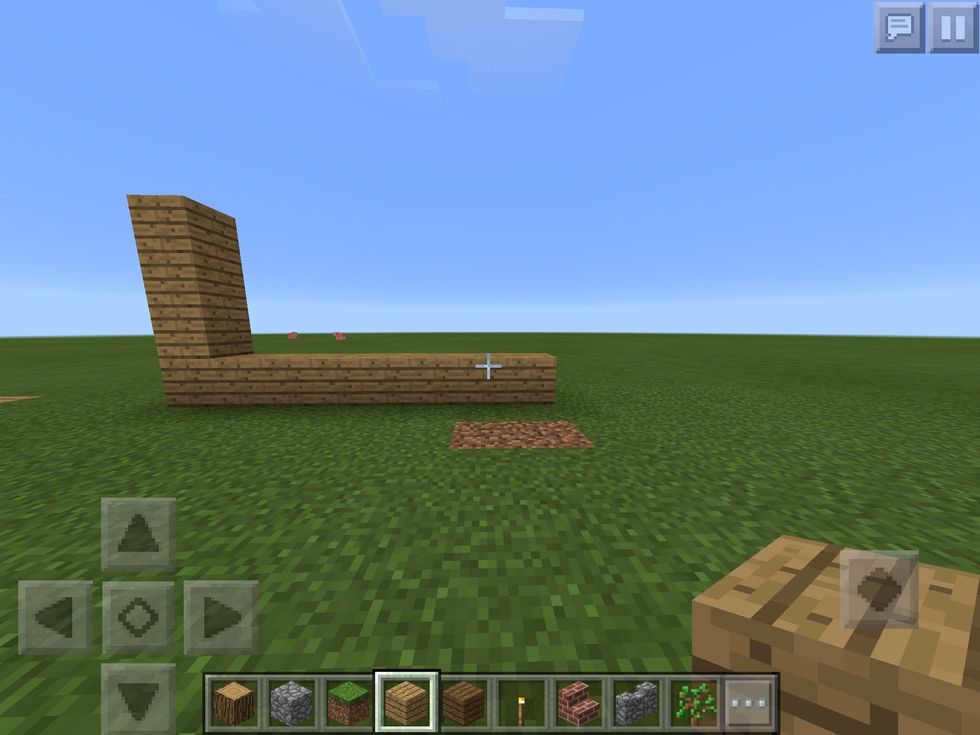 2. Once you have done the first step you place the block on the ground by tapping the disiered place go up by 4 then you go back to the starting place and go across by 7 blocks to the left or the righ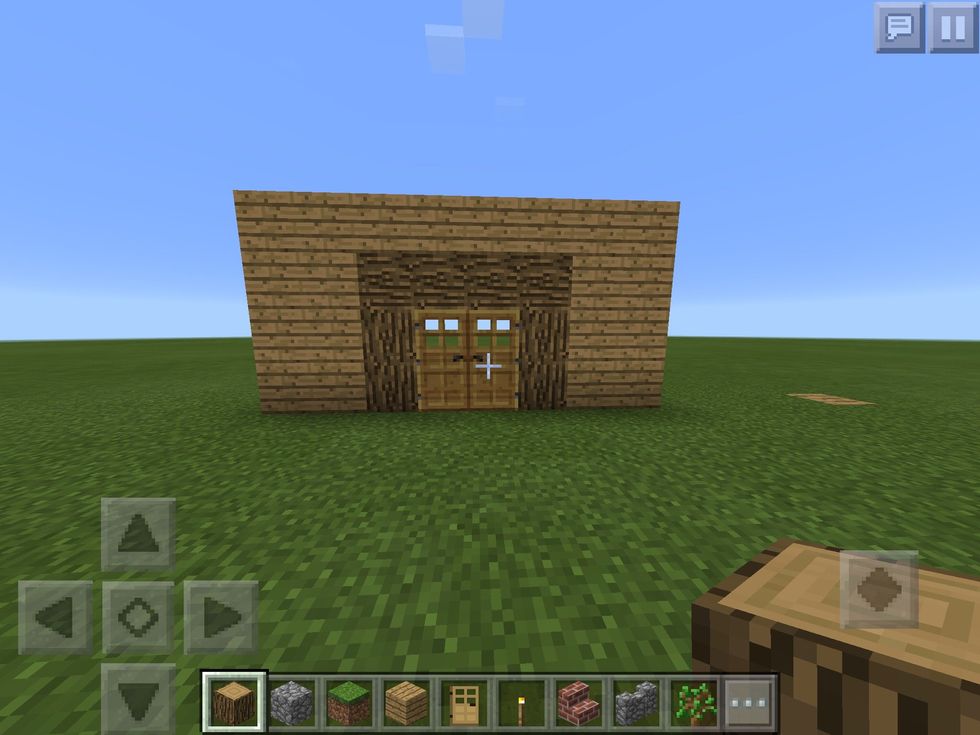 3. Go to the last place where you have placed  out the block and go up by 3 blocks again which would look like a wall with a gap. Fill in the gap with oak wood Planks after that place to doors at the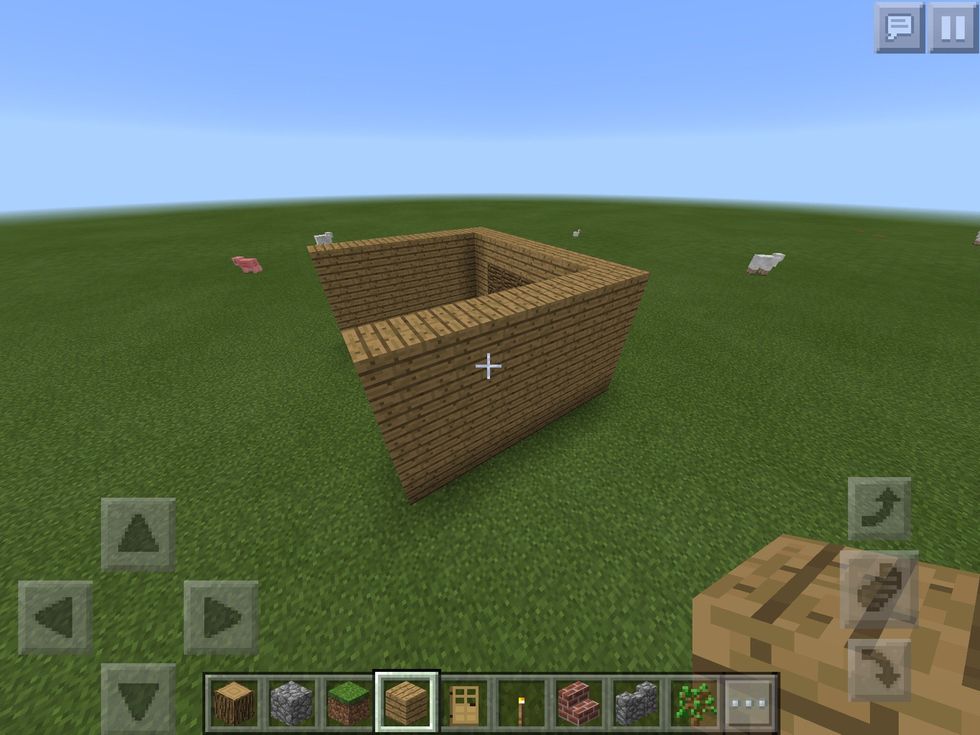 6. Go 6 blocks blocks behind on the right and the left sides after that bring it up by 4 blocks and go back filling in the holes on both sides.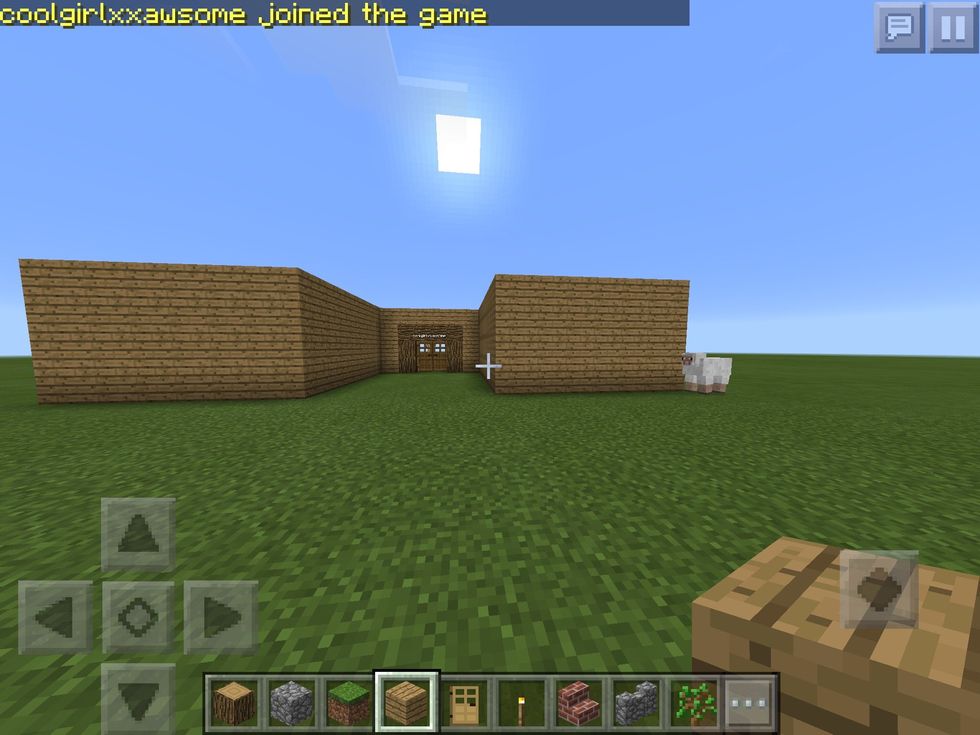 7. Go to the backwards  on the right side by 2 blocks and go to the right side by 2 blocks on the behind side which would look like the picture above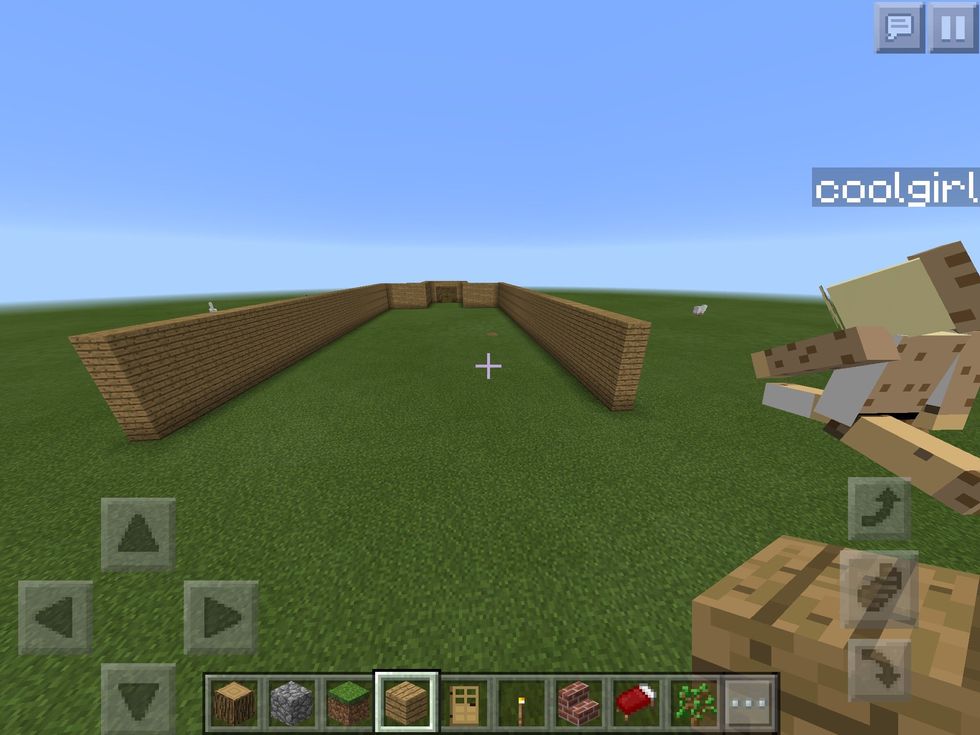 8. Fill in the gap between them up by 4 blocks the go backwards by 35 on both sides then bring it up by 4 blocks on both sides which would look like this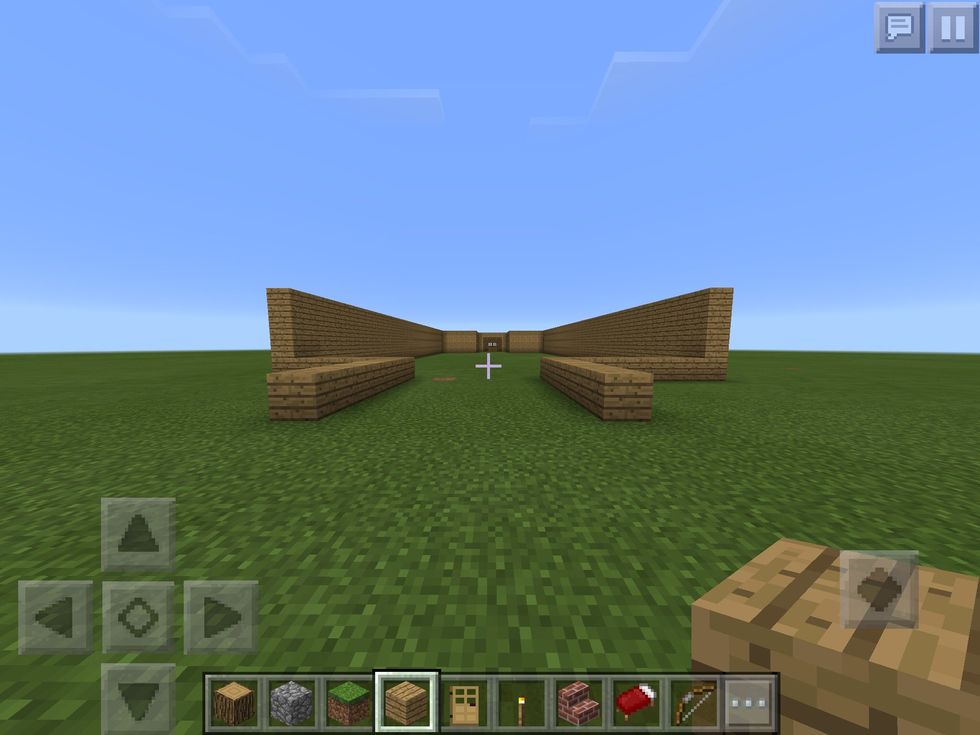 9. Go to the back and connect them together but leave 6 blocks, at the 6 blocks go back at each ends by 6 at both ends which would look like the picture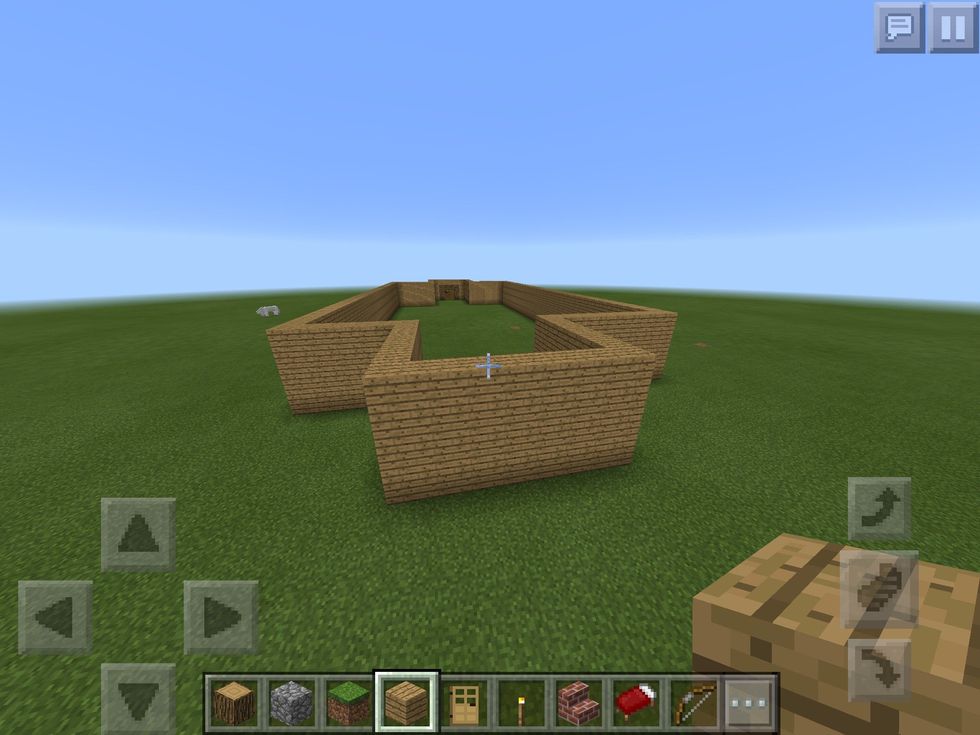 10. Connect the sides together and make sure all the blocks are in line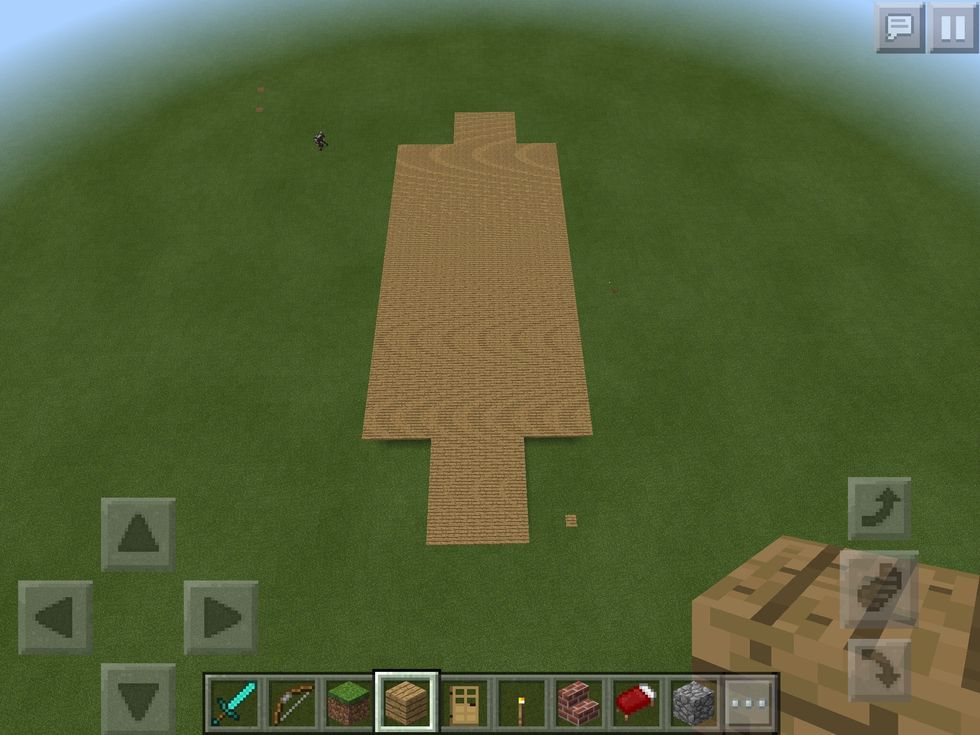 11. Go to the top and fill it in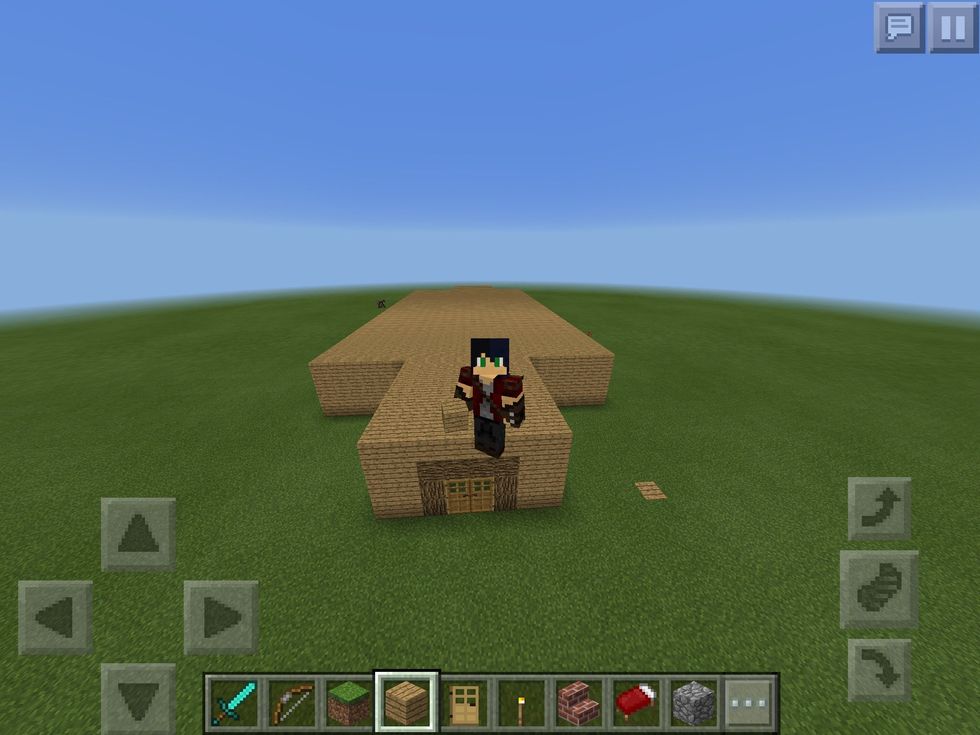 12.  You have now build your house enjoy
Oak wood planks
Oak wood
Oak door