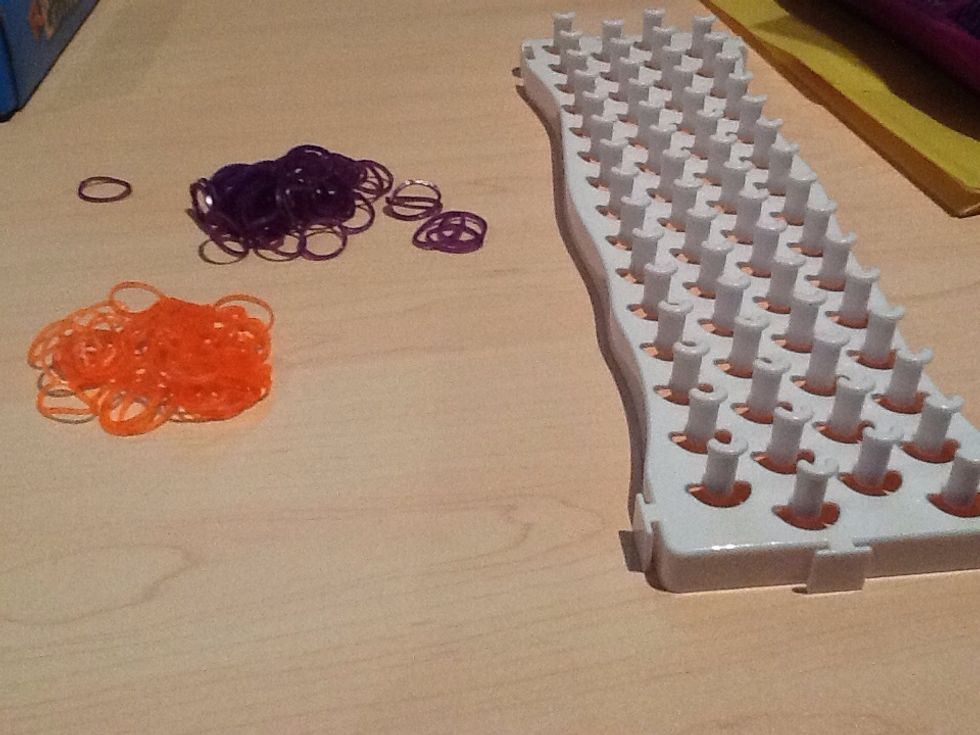 Step 1. So the first thing that you will need to make this bracelet so two colours (orange and purple), then the next thing that you need is your fun loom board and the final you need is your hook.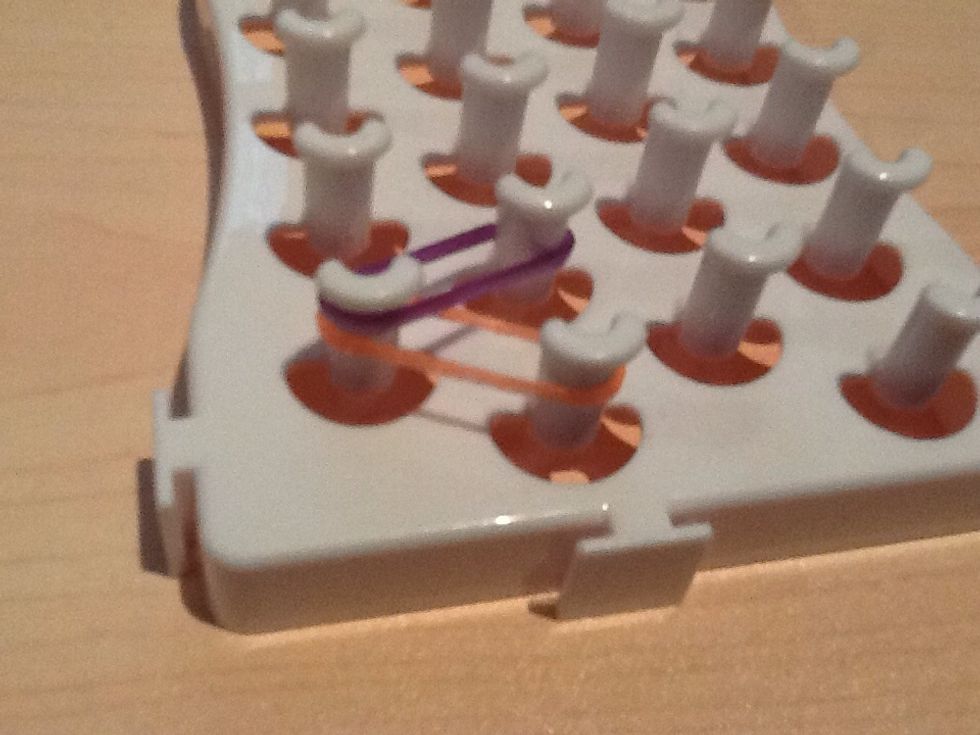 2. You get your fist colour (orange) and put it diagonally and then you have to get your second colour (purple) and put it diagonal to the purple band. You do this all the way up up the board.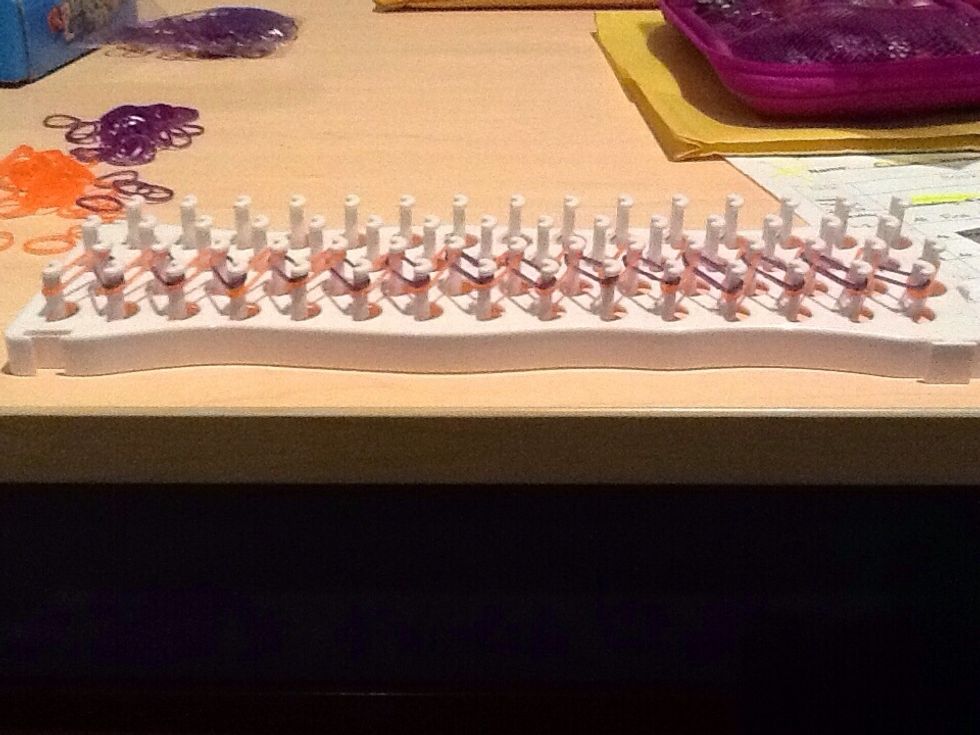 3. This is what your first part should look like. Now for the next step do NOT take this part of the bracelet of.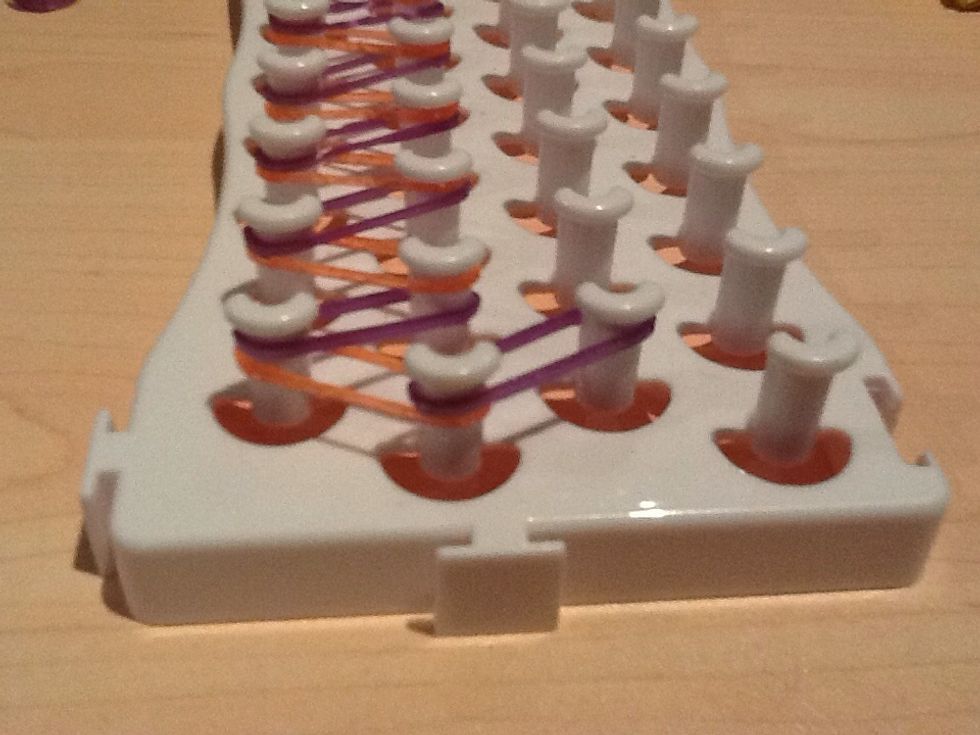 4. Once you have finish the first part of the bracelet you go back to the beginning of the loom were you started, you get a different colour band than the one you started with and you go diagonal.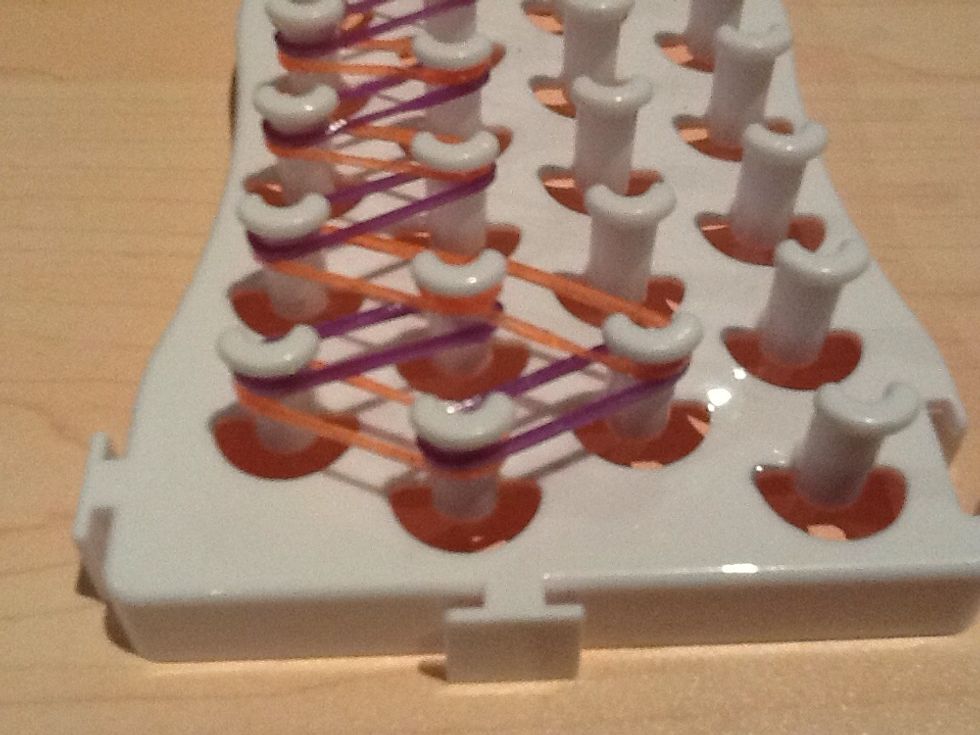 5. Now you get your next colour and go diagonal from the purple and then you go all the way up your board. Remember to change your colours on the way up your board.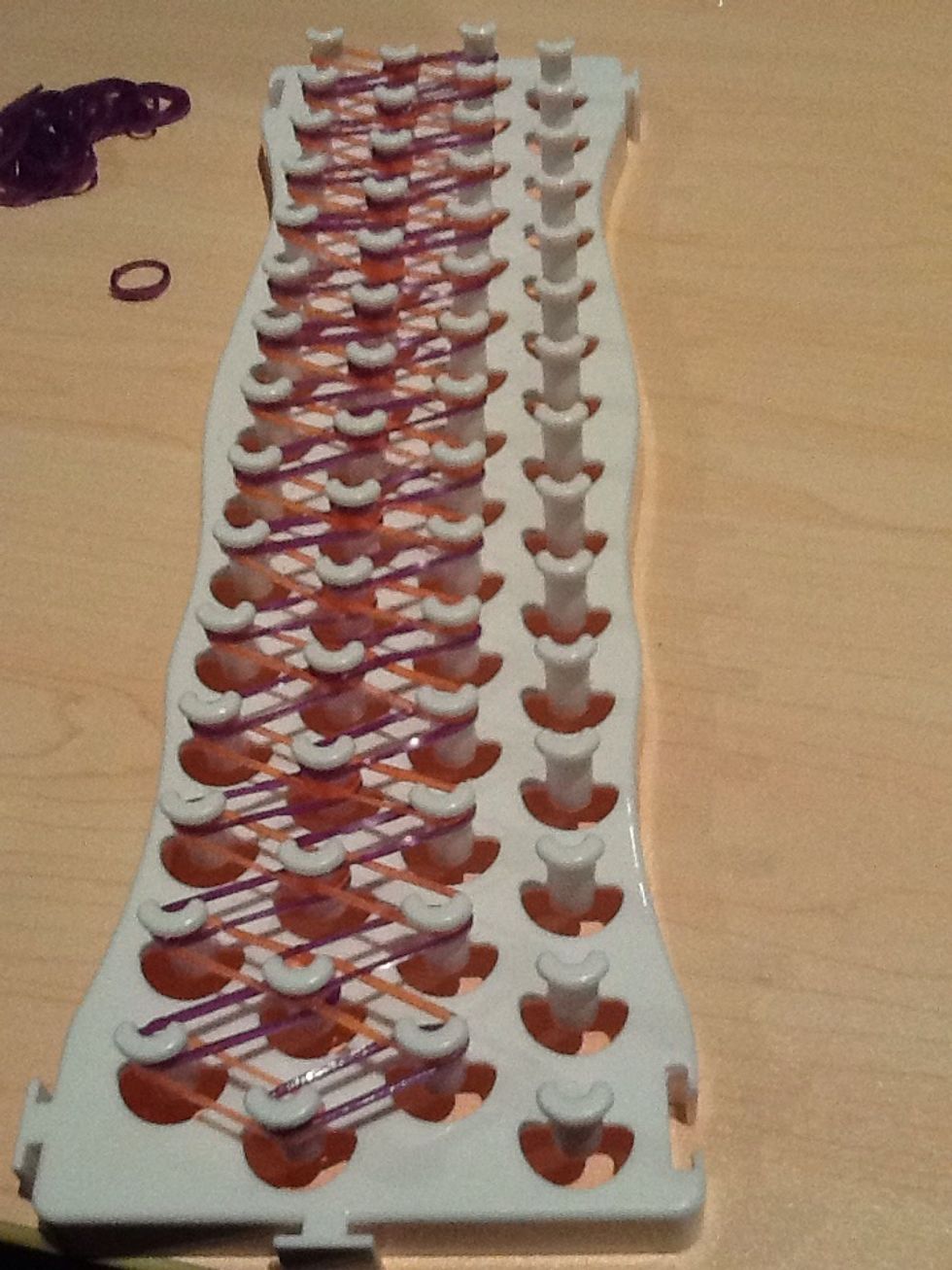 6. This is what your finished product should look like for the second part if your bracelet. Now in the next steps I will be showing you the hooking process and then we will be taking it of the loom.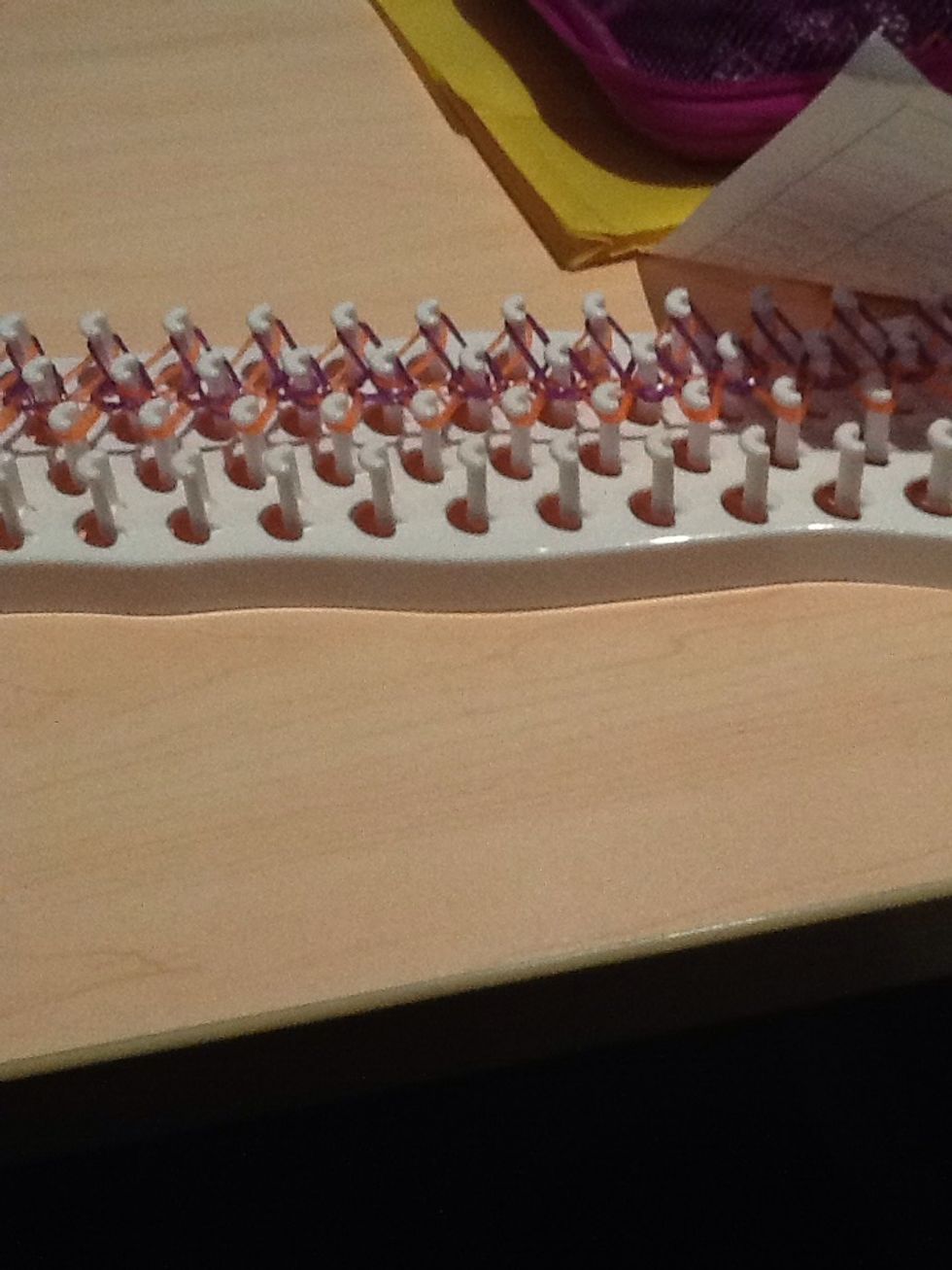 This is what the first half of the bracelet should look like. In the next step I will show you how to do the second half.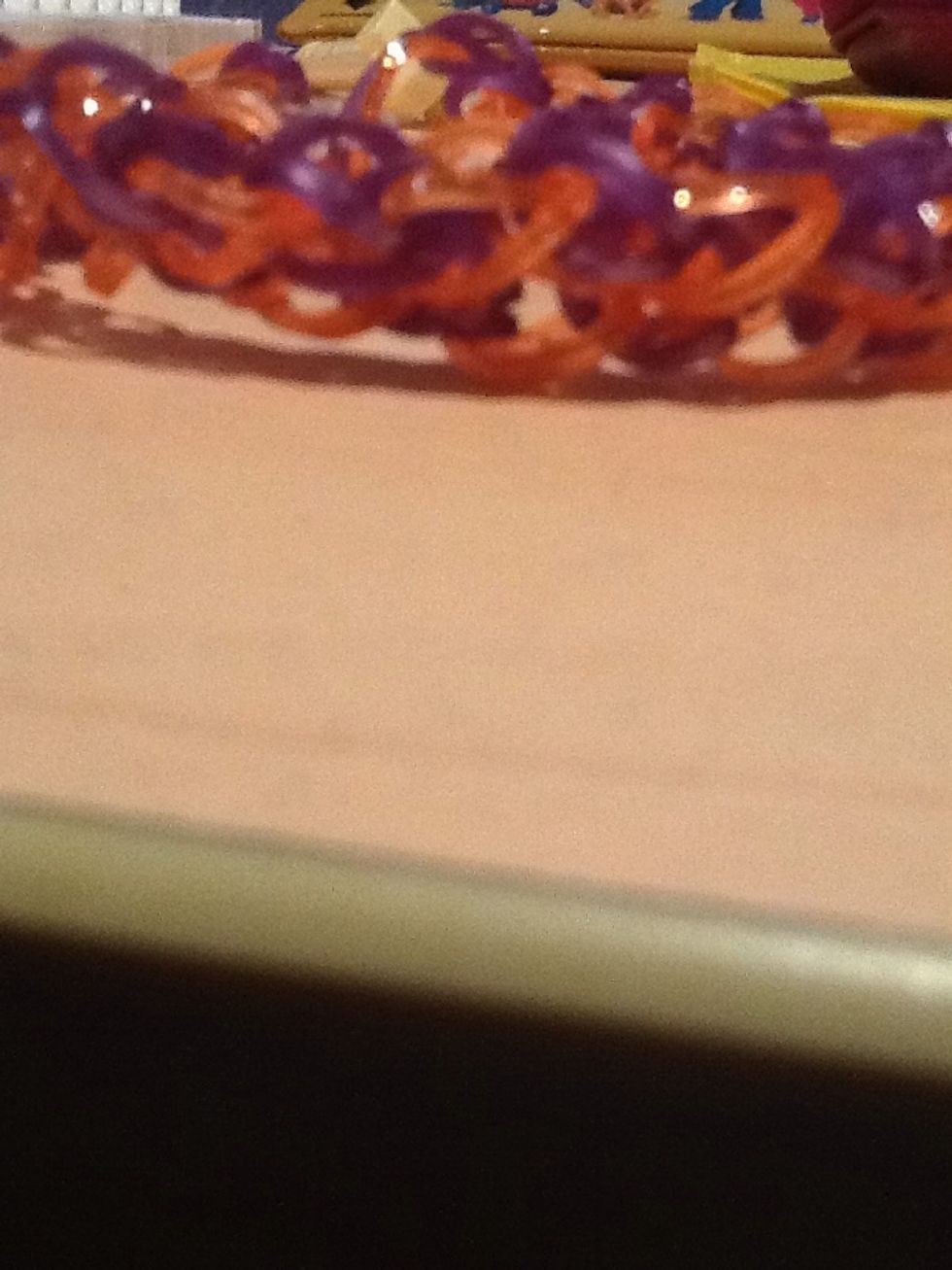 This is what the finished product is meant to look like. Thanks for watching how to make a double single.
Fun loom board
Two loom band colour
A hook
A s clips or c clips
Chloe Skordas
My name is Chloe and I'm 11 years old. My fave band is One Direction and my fave singer is Niki Minaj and Katy Perry. My fave sport is roller blading.