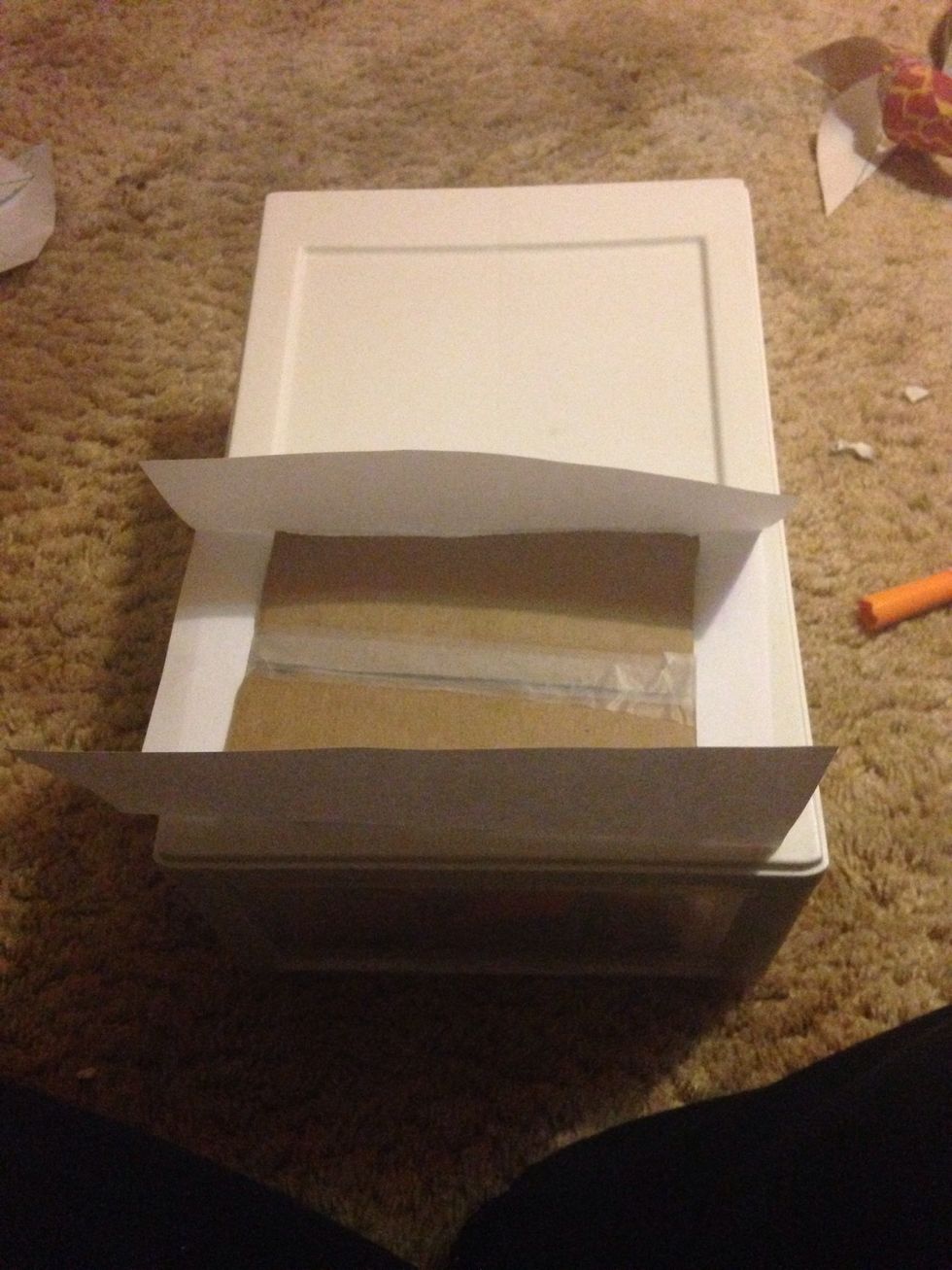 Take a piece of cardboard about this big.fold it like a present.(white paper is purpose to be colored.)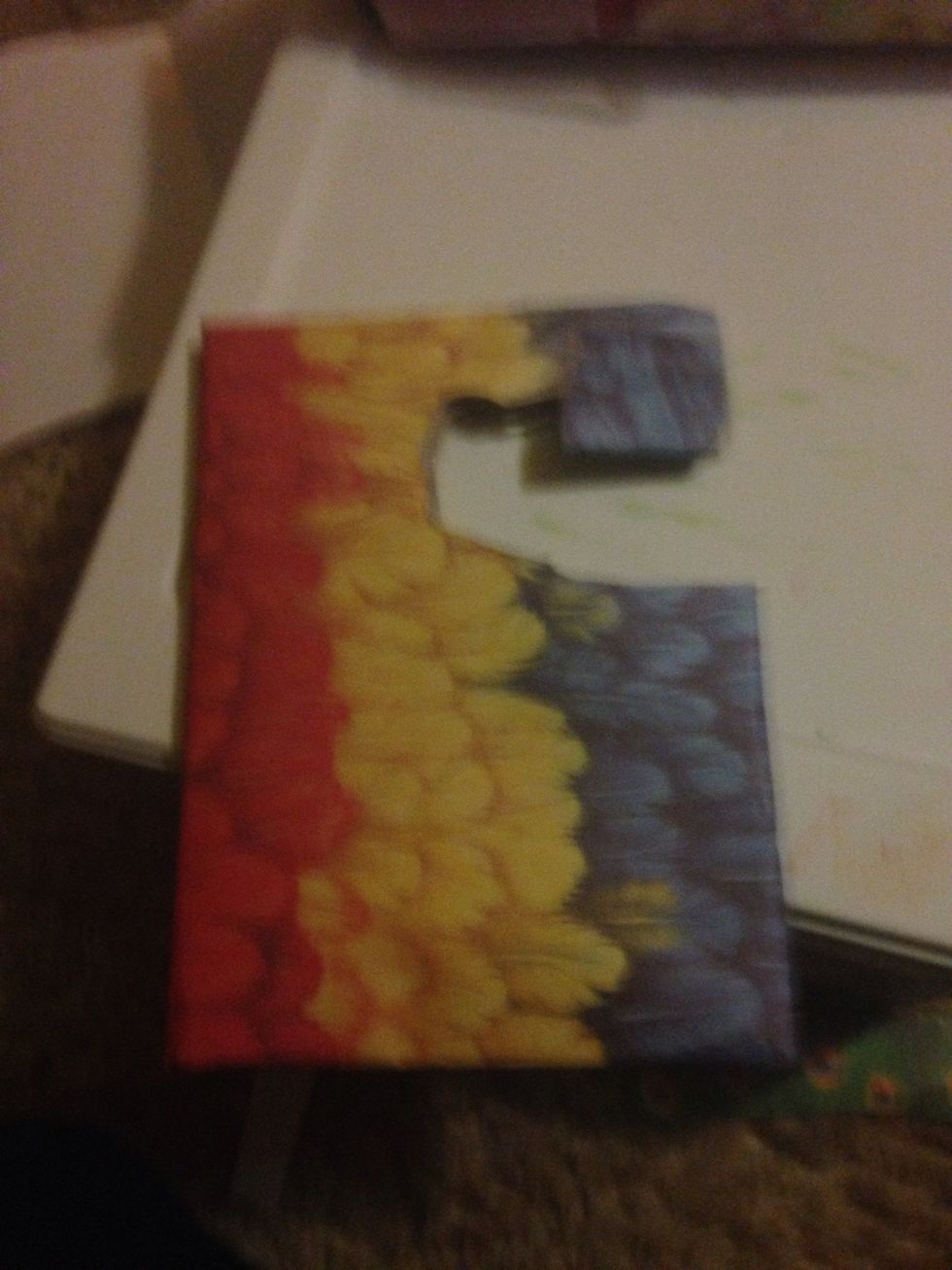 Then make A round hole and then take the top chunk of it on the top right-hand corner of it.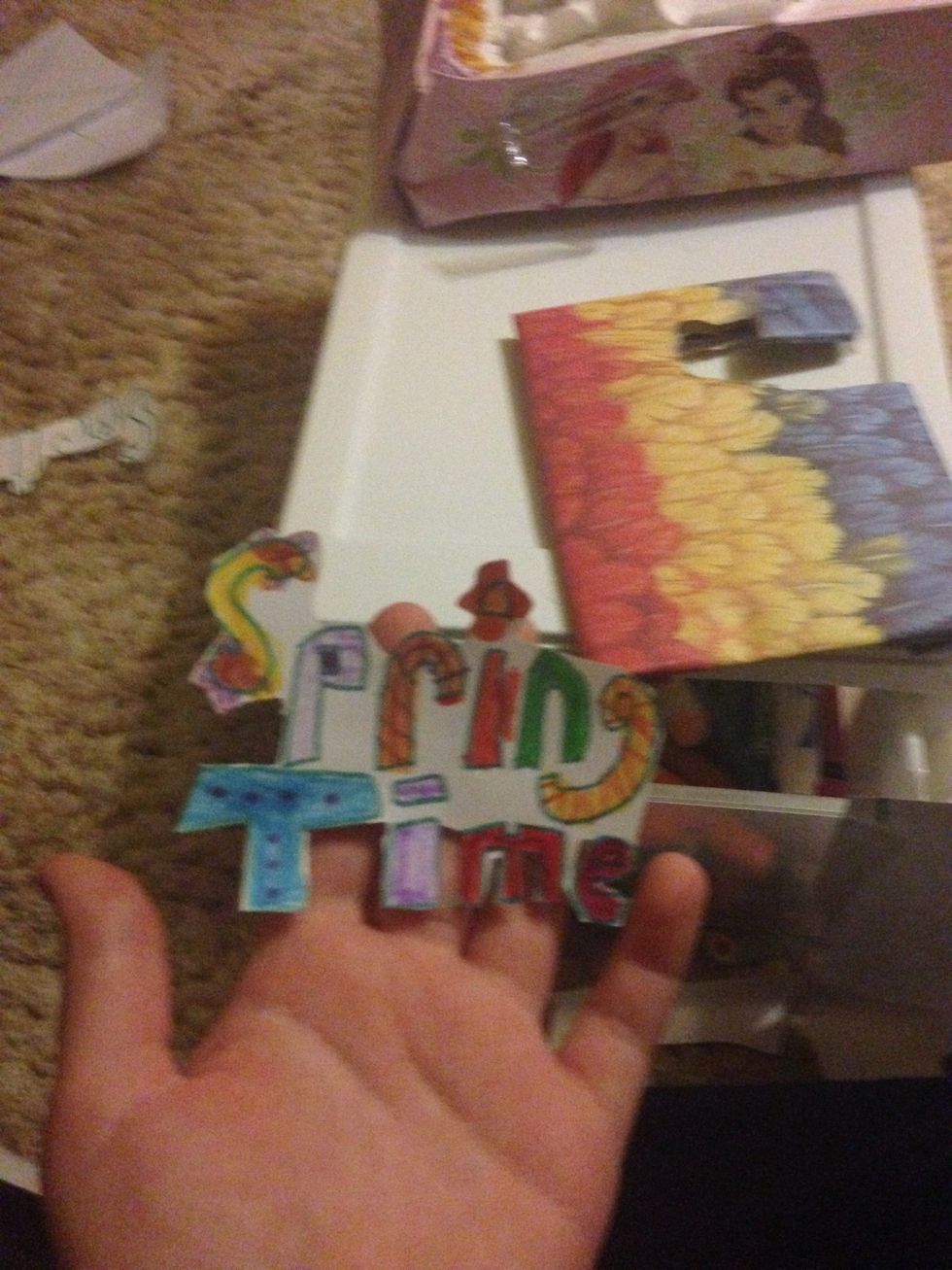 Then make some bubble letters that will fit the door nob haggers spot.
And keep doing that to the spaces the pop out.Then in joy!!!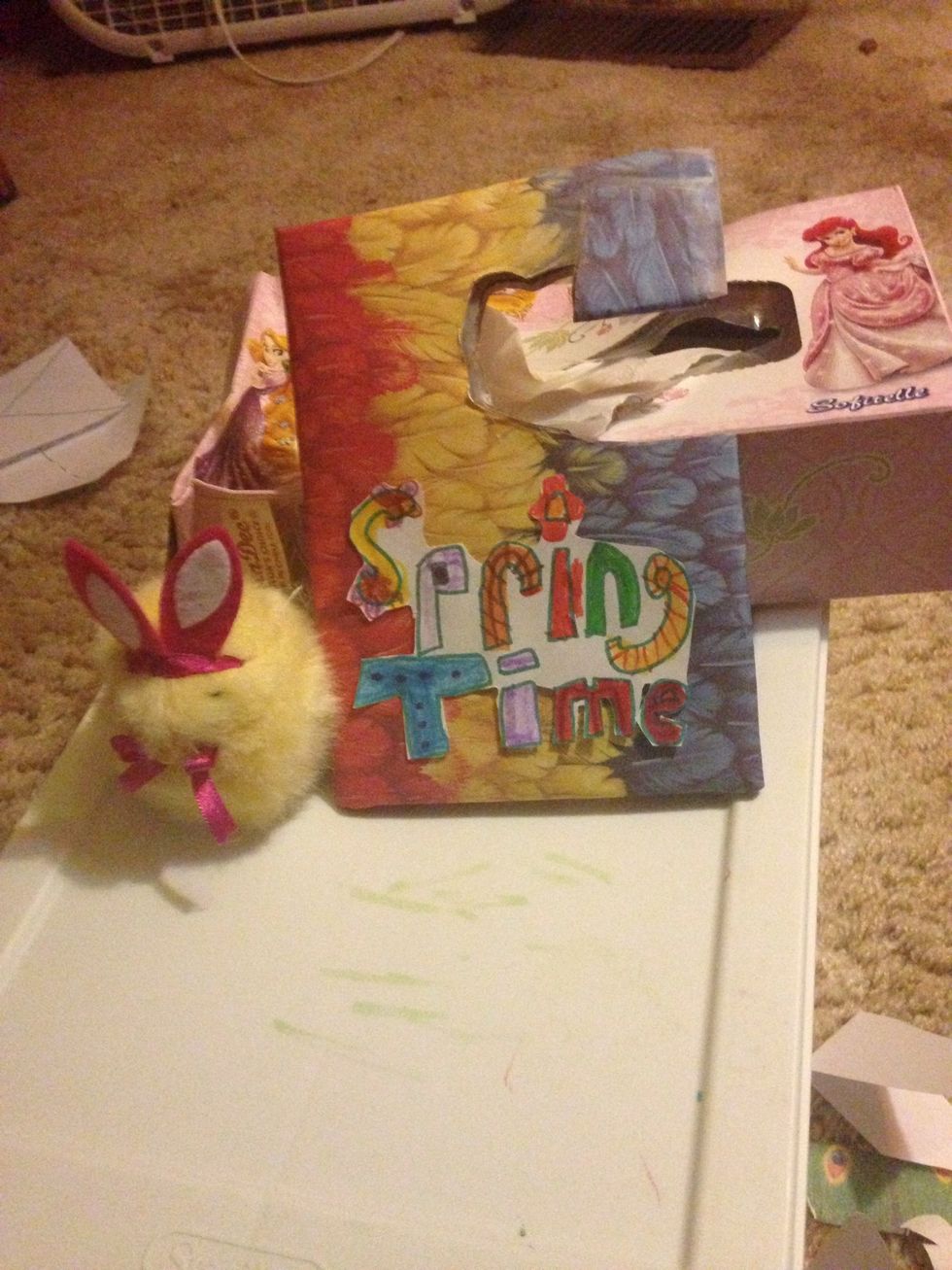 Tape
Cardboard
Scissors
Markers
Colored paper