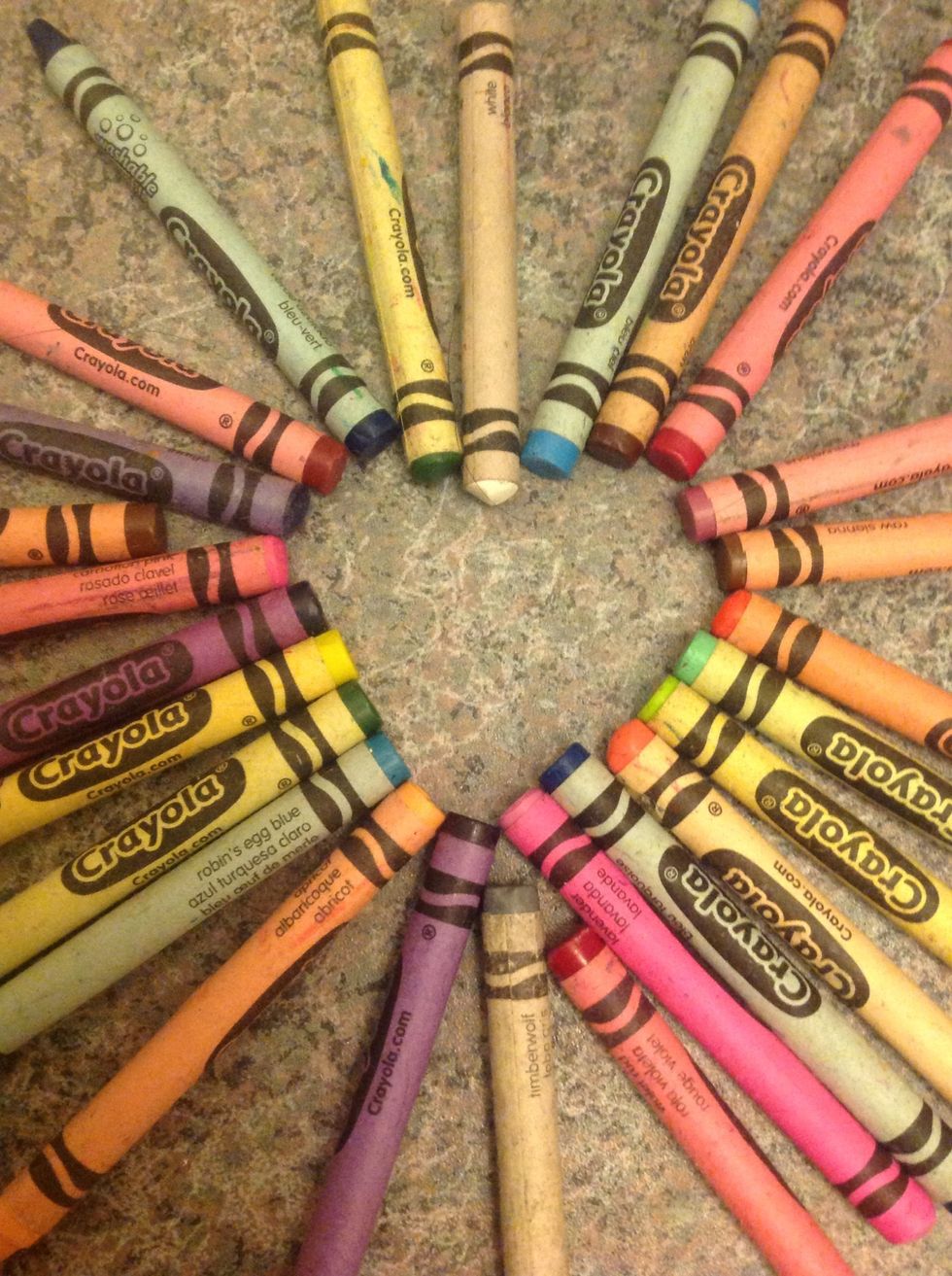 Choose your crayon colors to put in the ornament!
Take the sharpener and sharpen the crayons till you have a lot of shavings!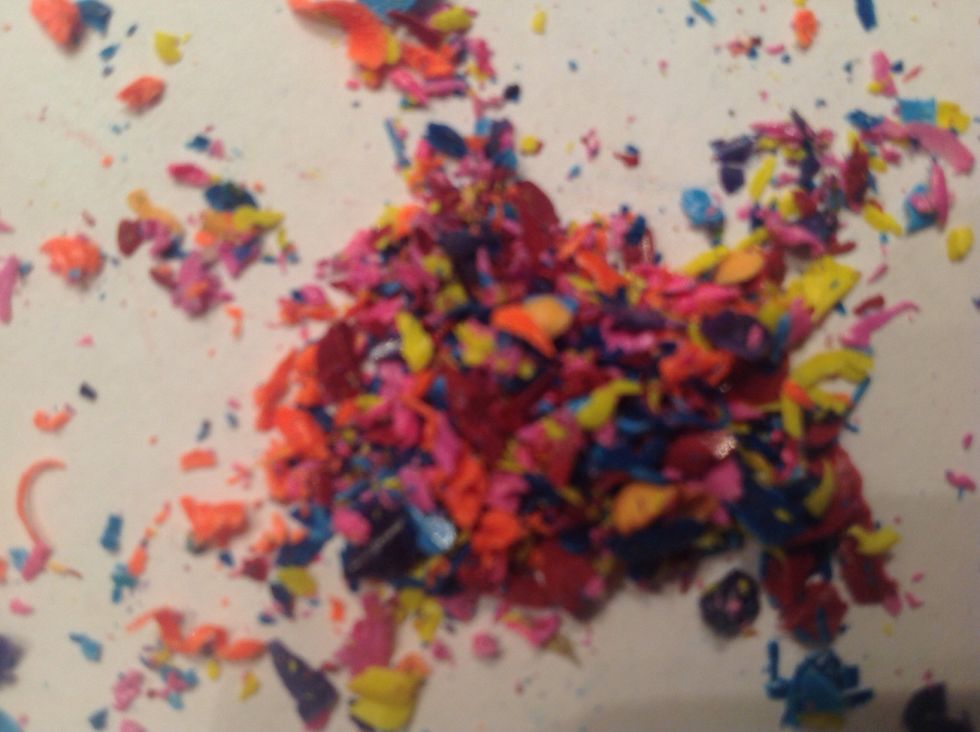 Break the shavings into smaller pieces and mix them together!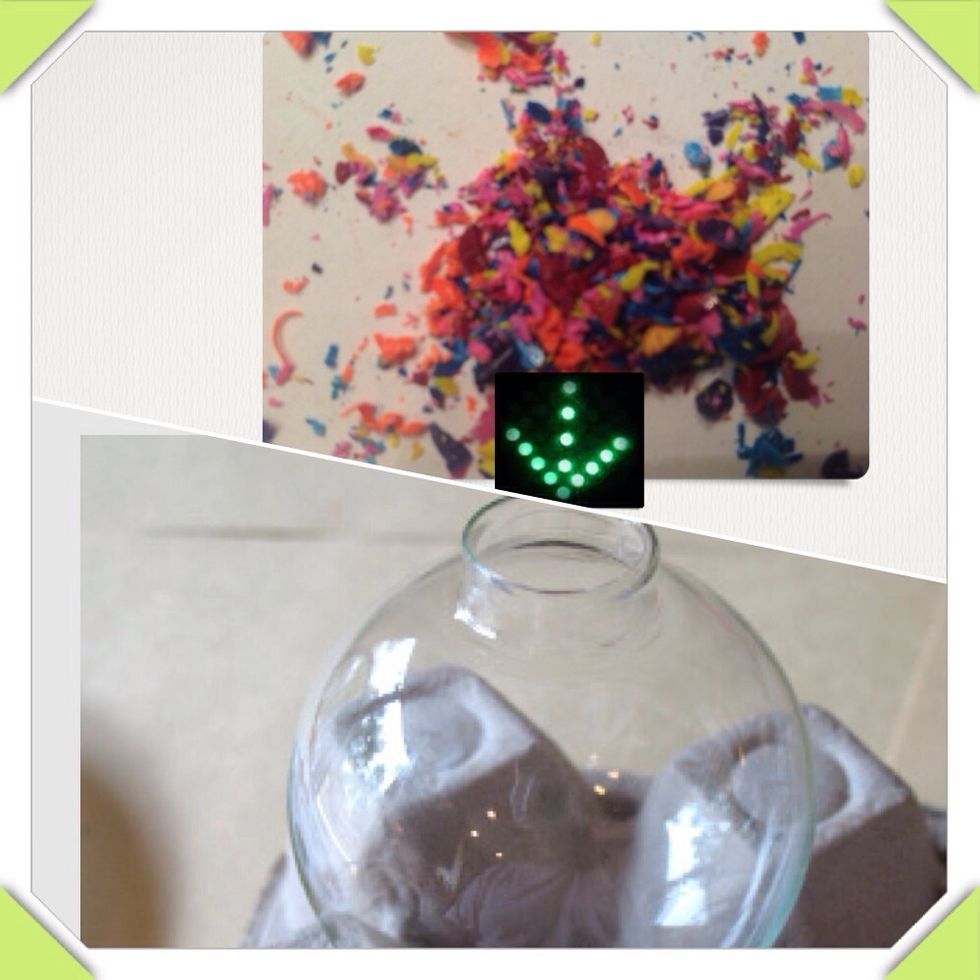 Put the shavings into the ornament ball!

If desired add glitter to make it sparkle. I prefer using just the crayons without glitter because the crayon melts better!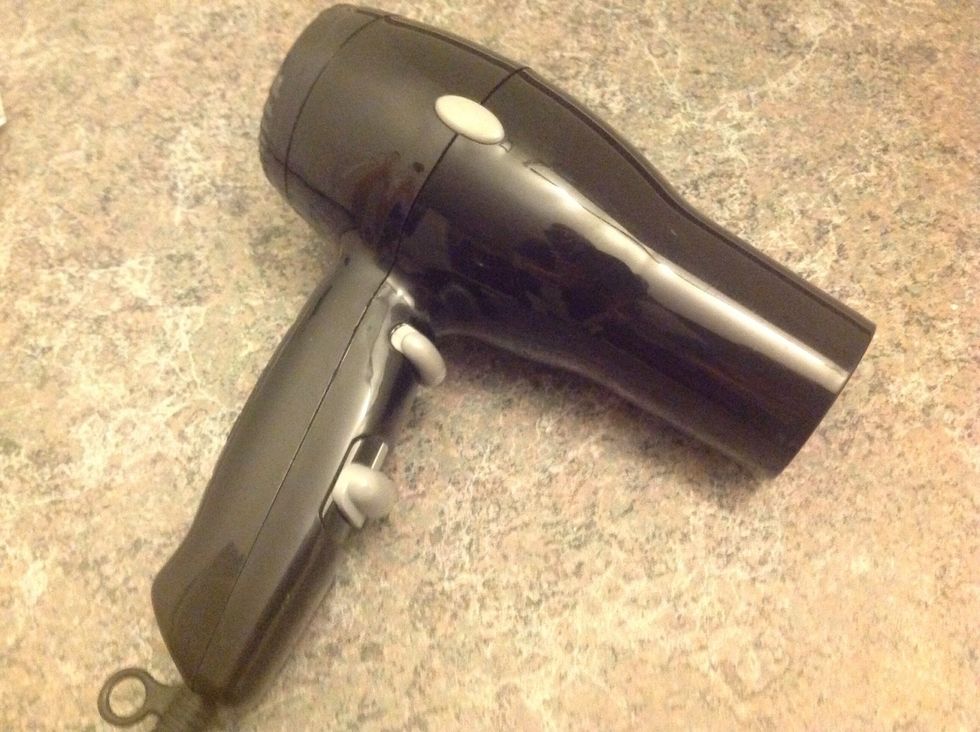 Then use the hair dryer and blow the hot air on and in the ornament to melt the crayon. If needed or desired add more shavings!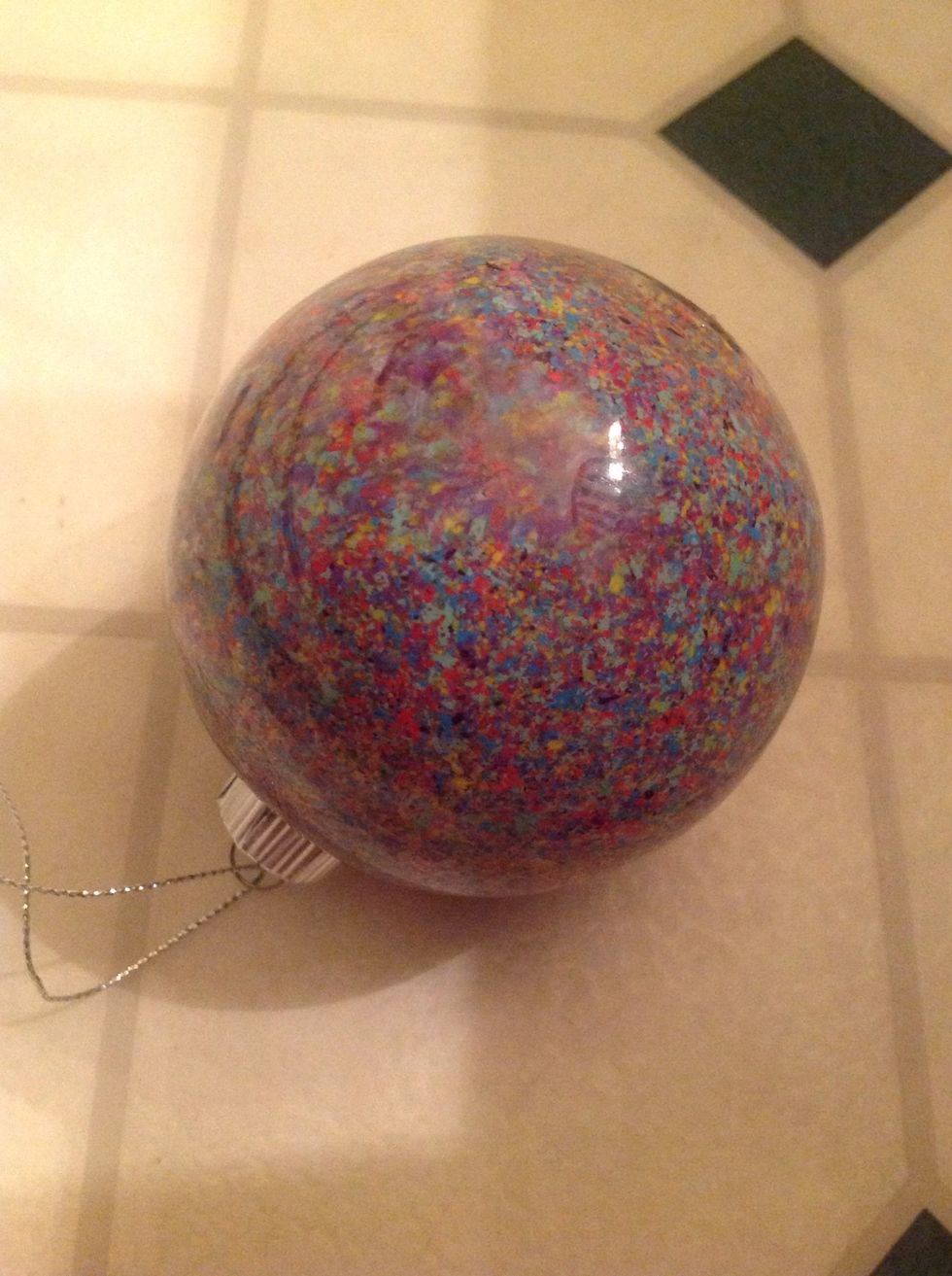 Eventually your ornament will look like this. If yours doesn't and all is melted than you may have put thicker or bigger pieces. It works the same but has a more paint like effect! Merry Christmas!!:)
Crayons
Clear ornament ball
Pencil sharpener
Hair dryer
Paper Placemat so you can pick it up with easy.