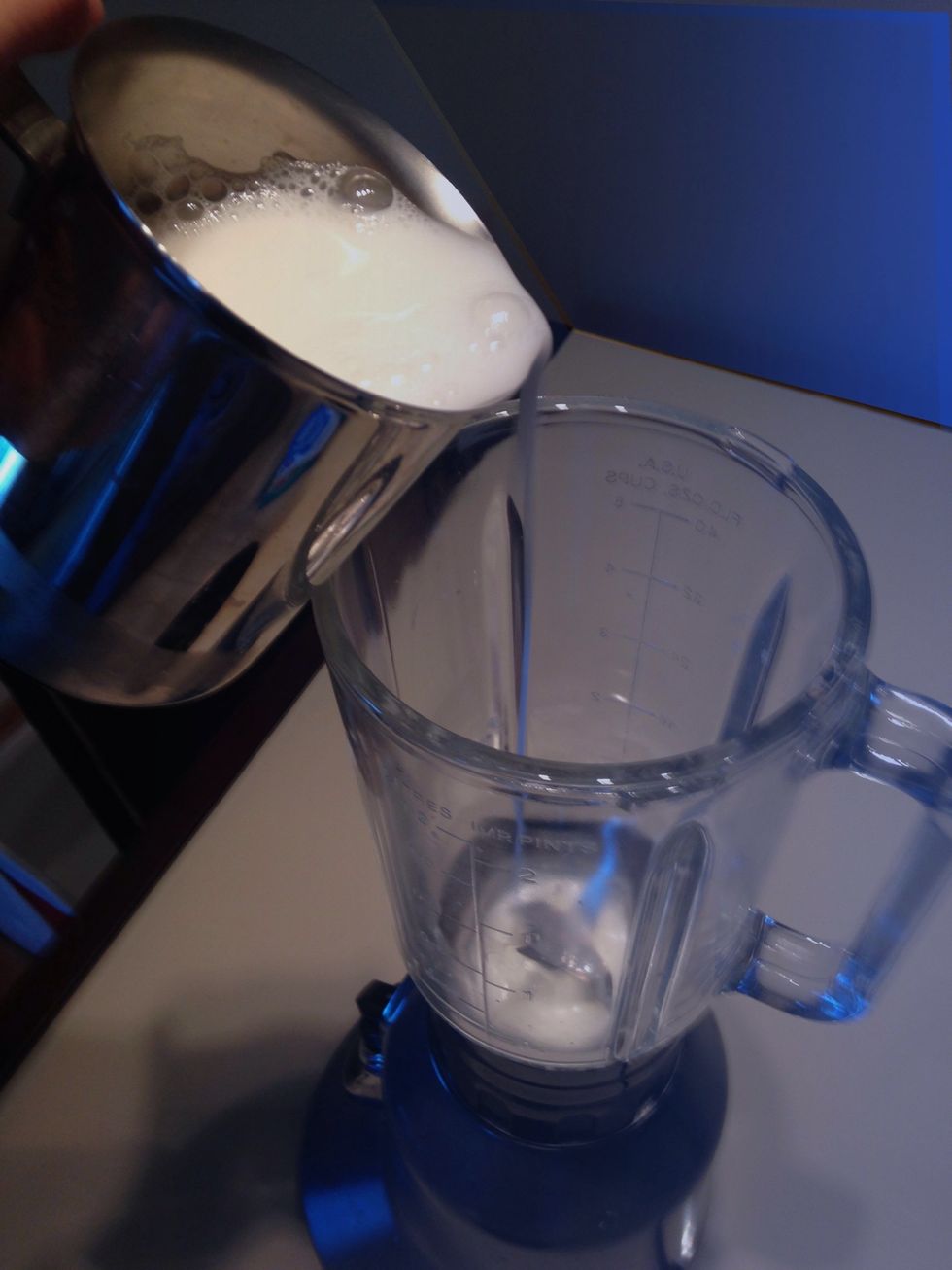 First measure and pour in one cup of coconut water and one cup of almond milk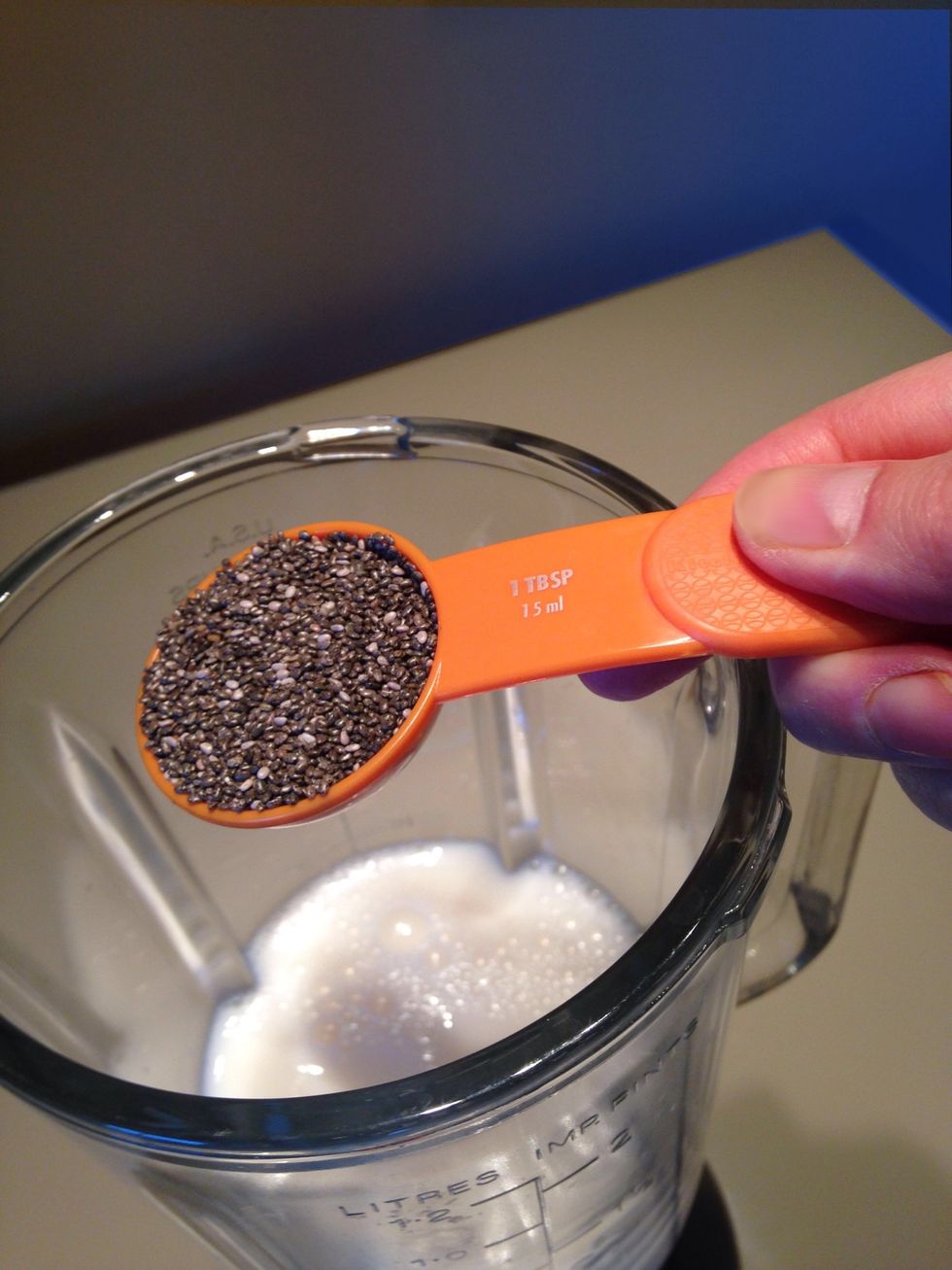 Add one tablespoon of chia seeds.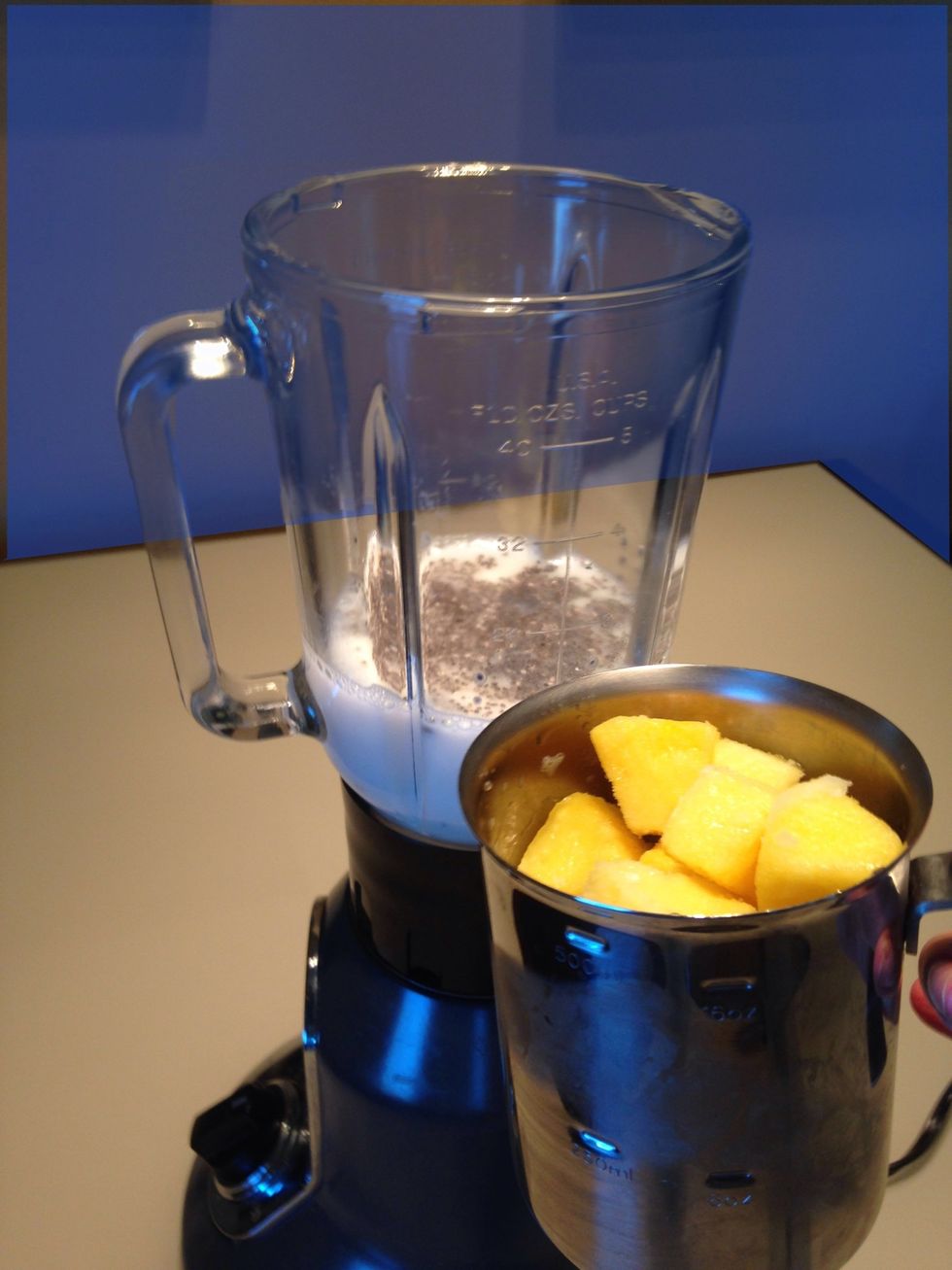 Next add 2 cups of frozen pineapple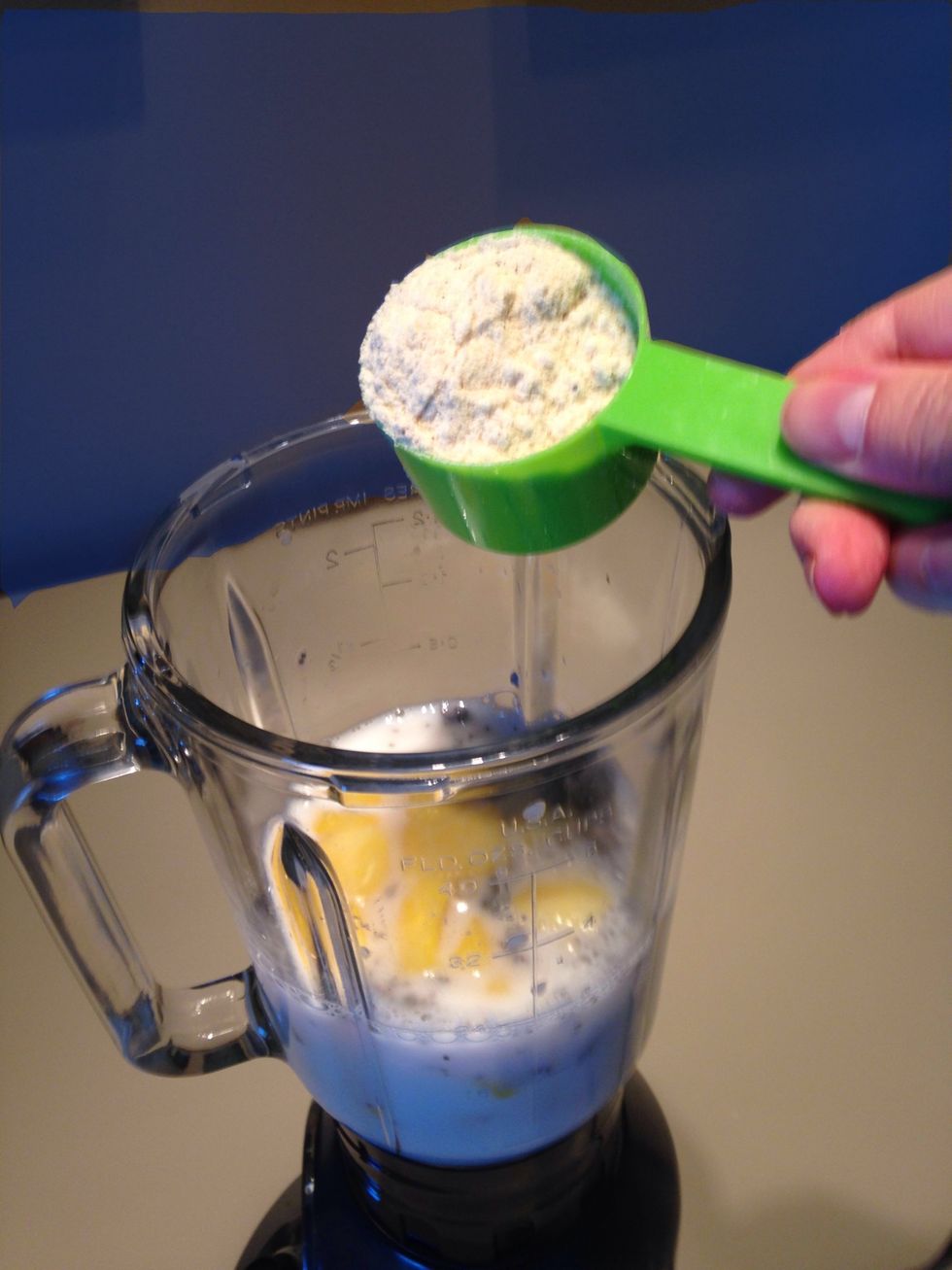 Add one scoop of protein powder -unflavored:)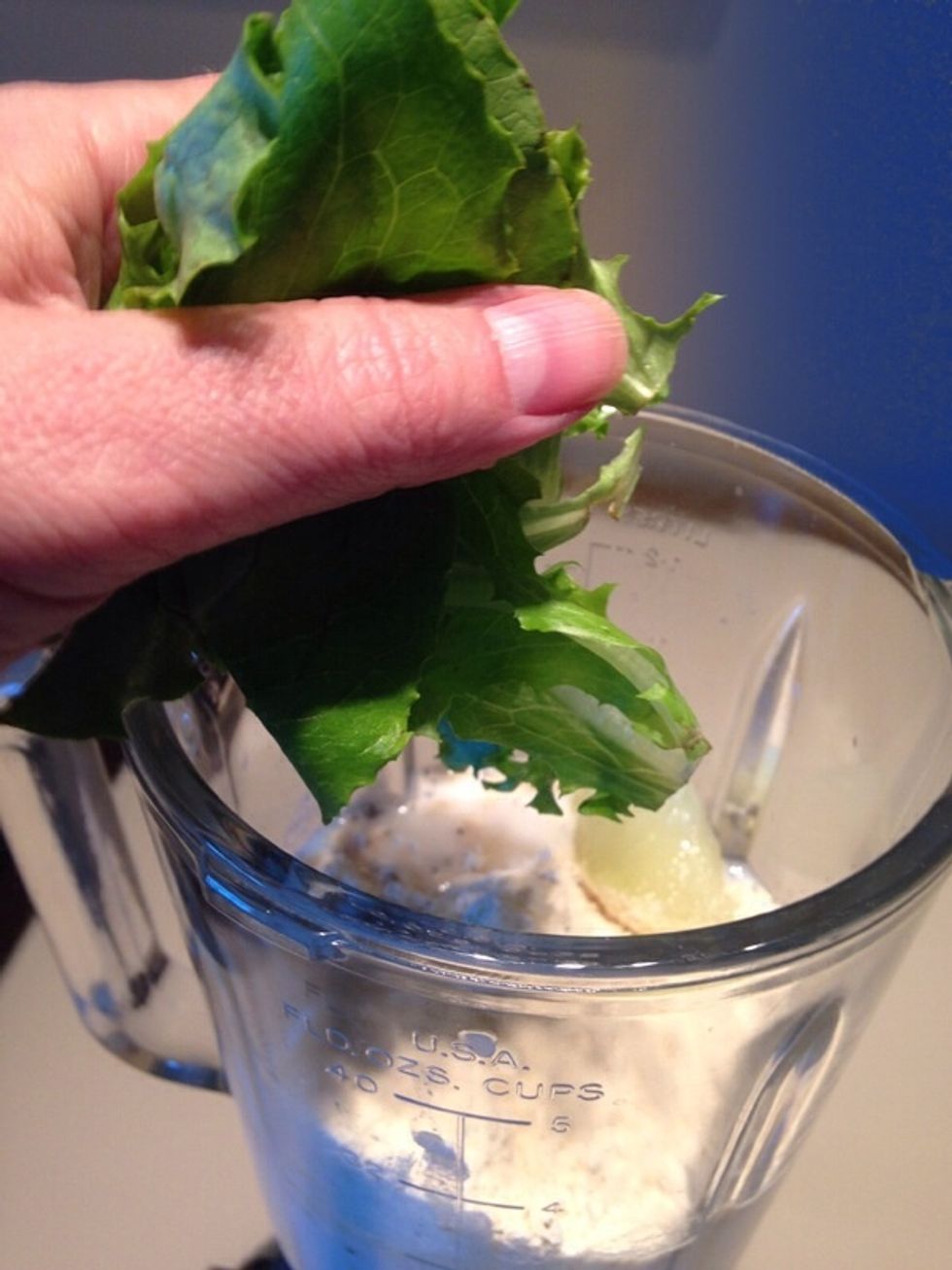 One handful of greens. It can be any kind but not too much.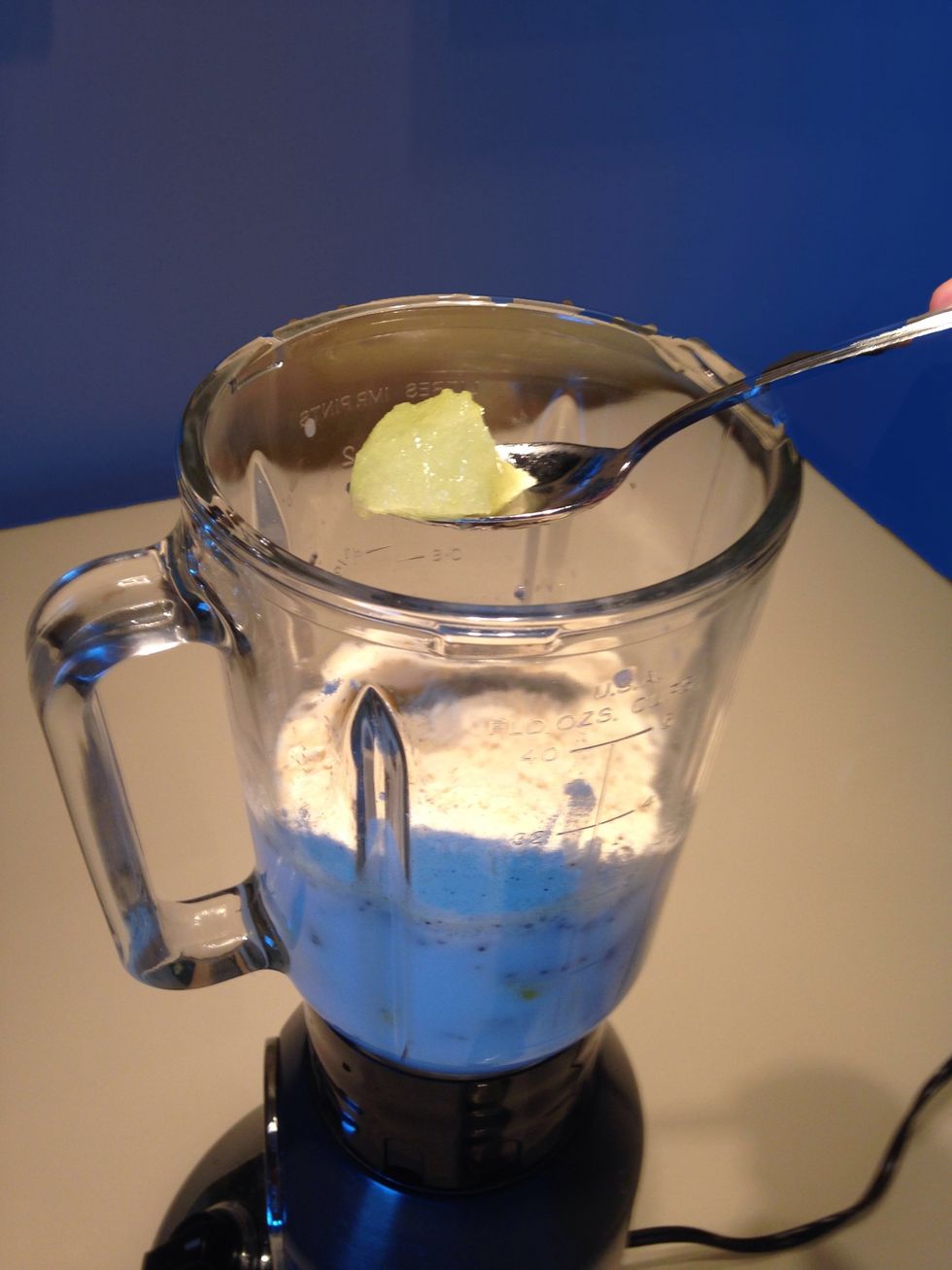 And a heaping spoon of the SECRET ingredient - frozen margarita mix. It comes in a can in the frozen section of your store just like orange juice concentrate or lemonade.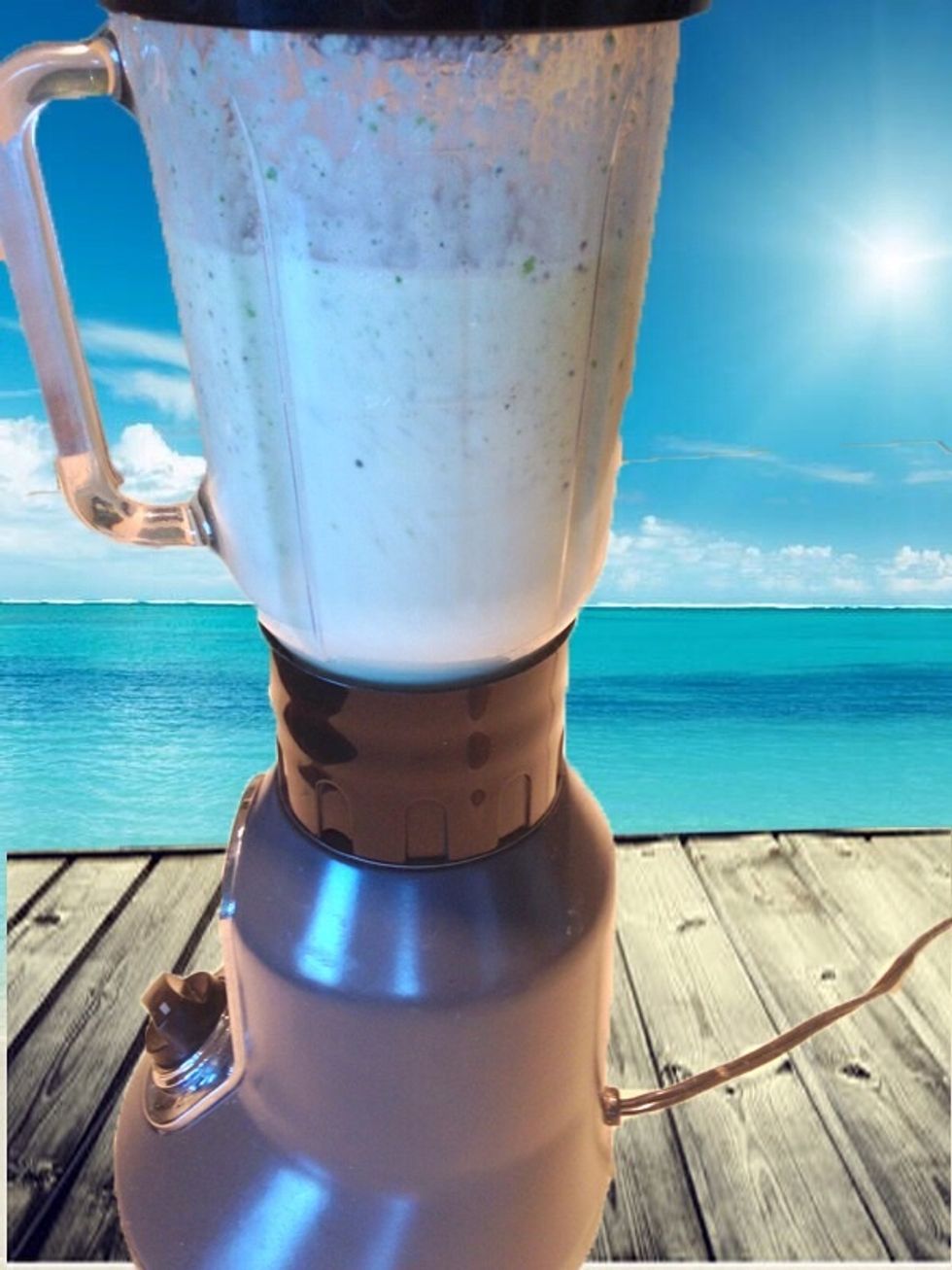 Turn on the blender!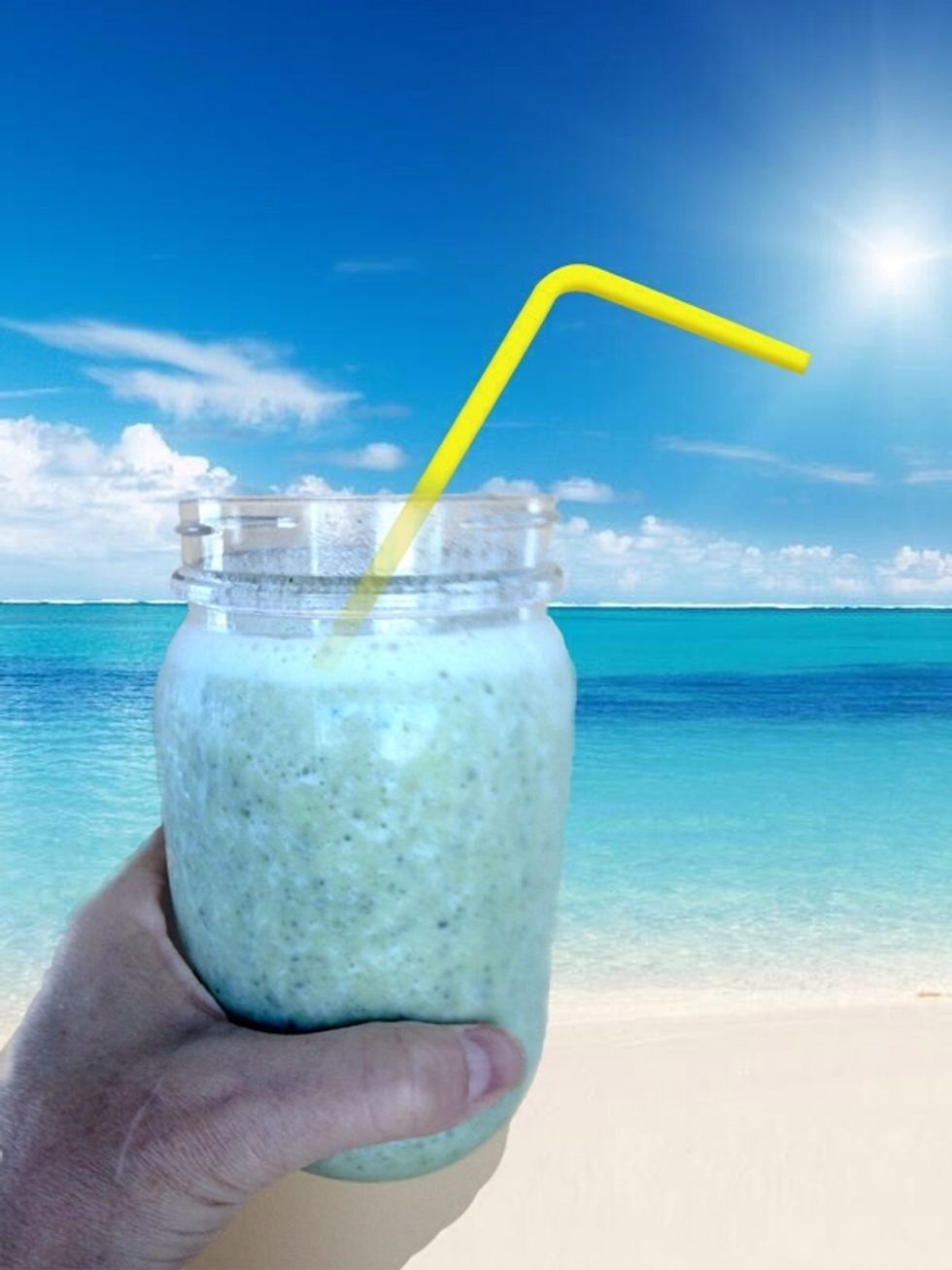 Close your eyes and drink up!
1.0c coconut water
1.0c Almond milk
1.0Tbsp Chia seeds
2.0c Frozen pineapple
1 scoop protein powder
1 handful greens
1 heaping spoon of frozen margarita mix