Make sure that the middle line is in between your two last fingers.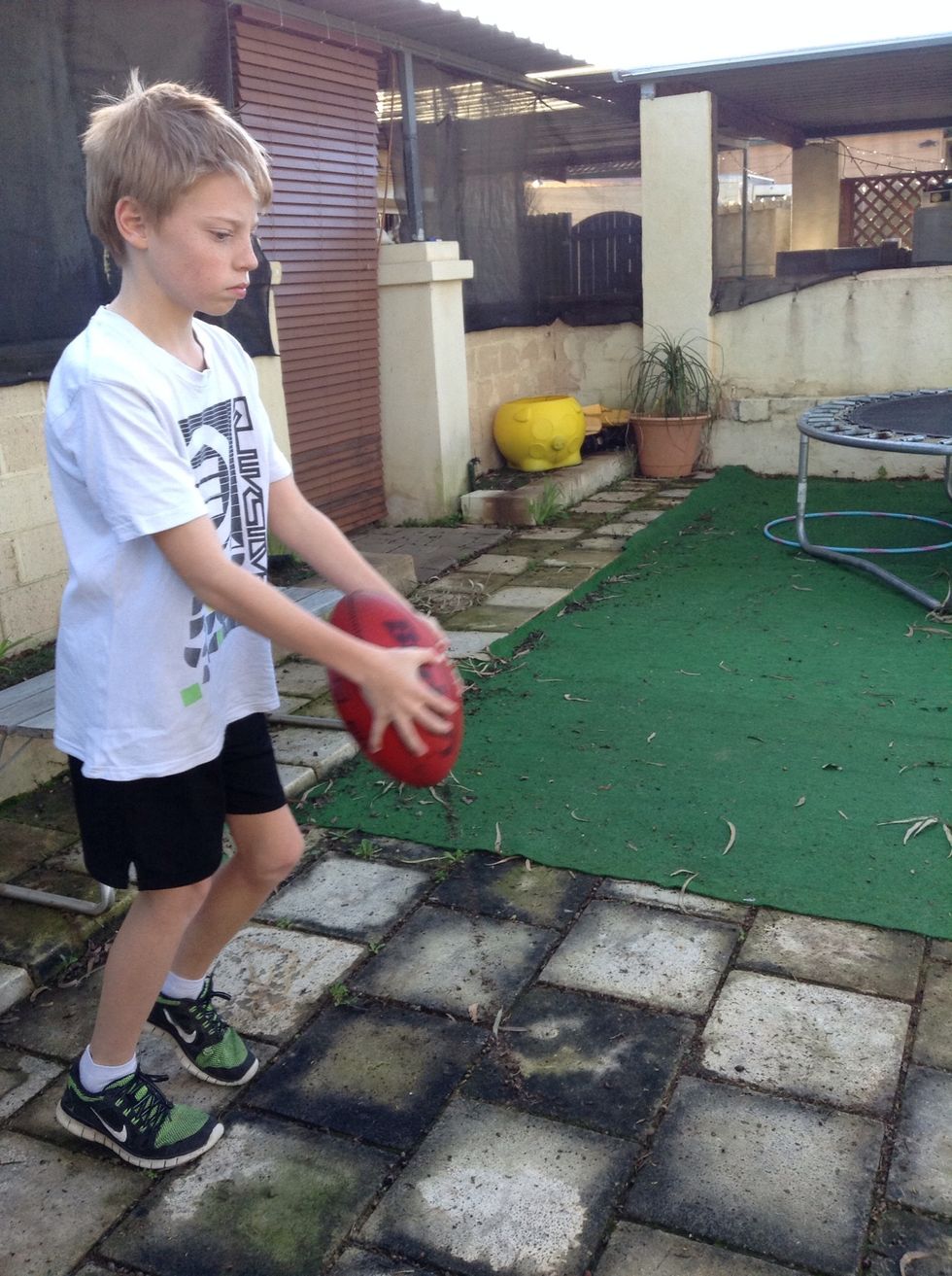 The top point of the ball should be inline with your chin.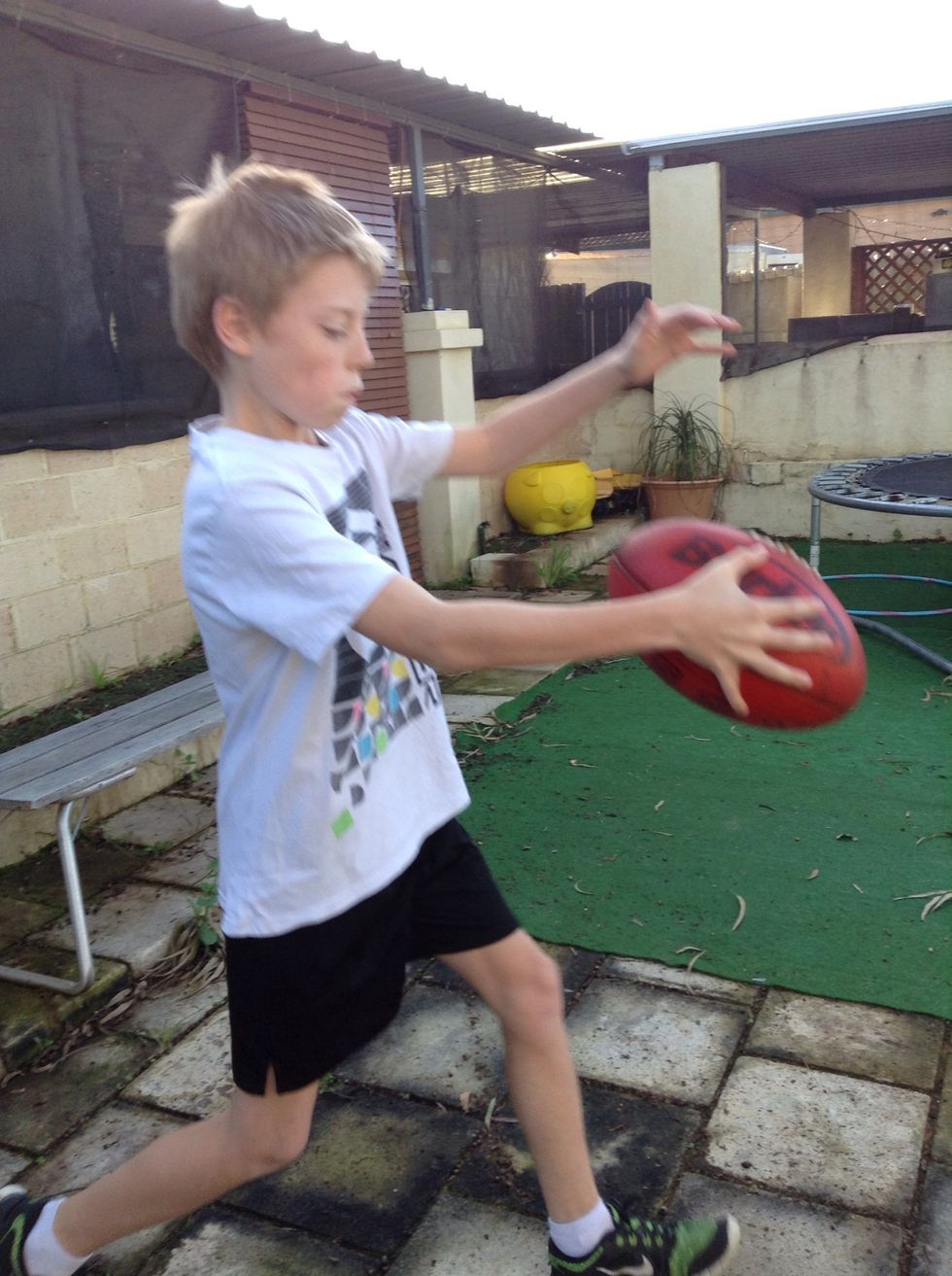 You want to guide the ball down with your proper hand onto your foot.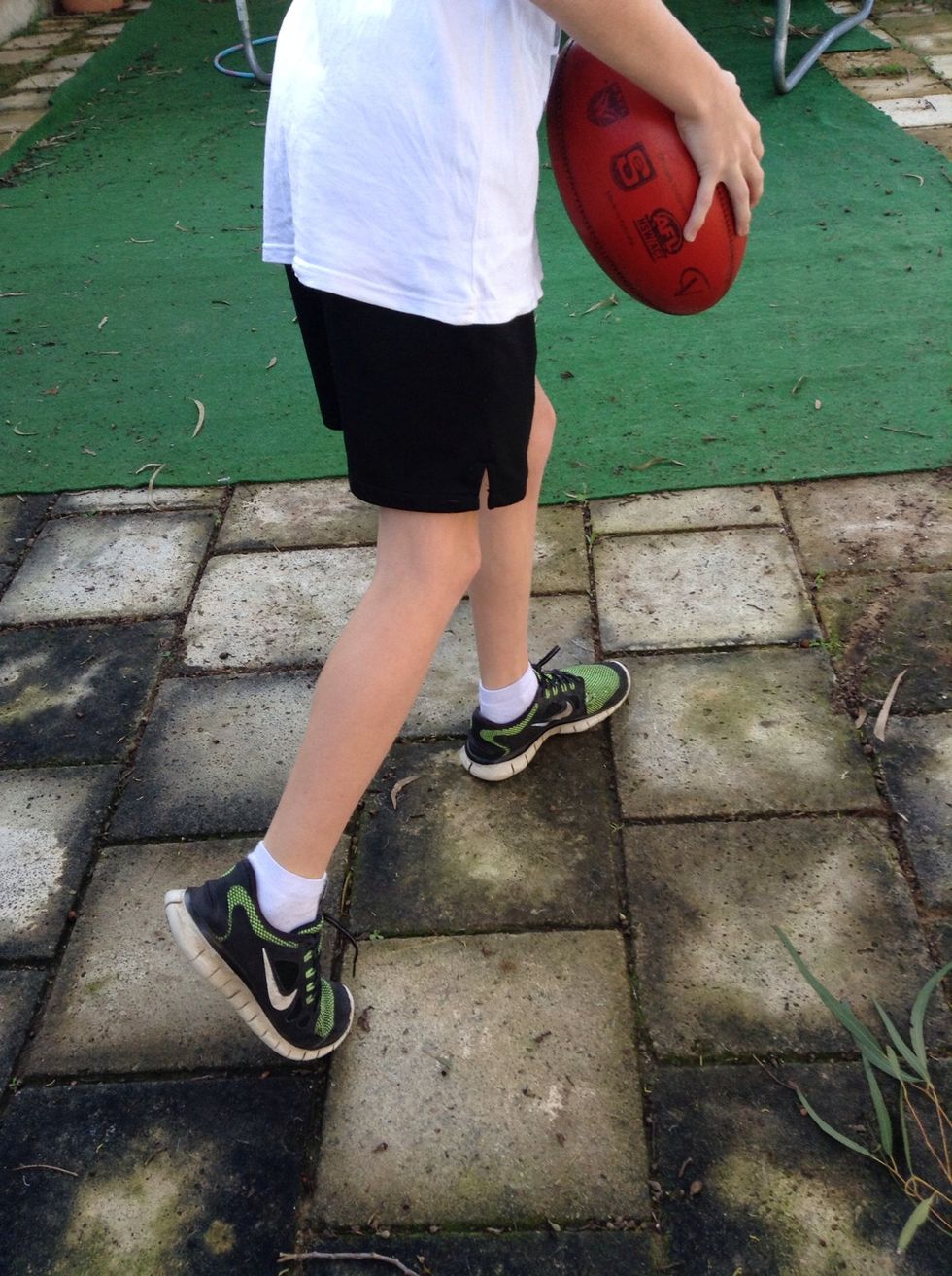 You want to get all your power from stepping off your opposite foot to give you more force and distance.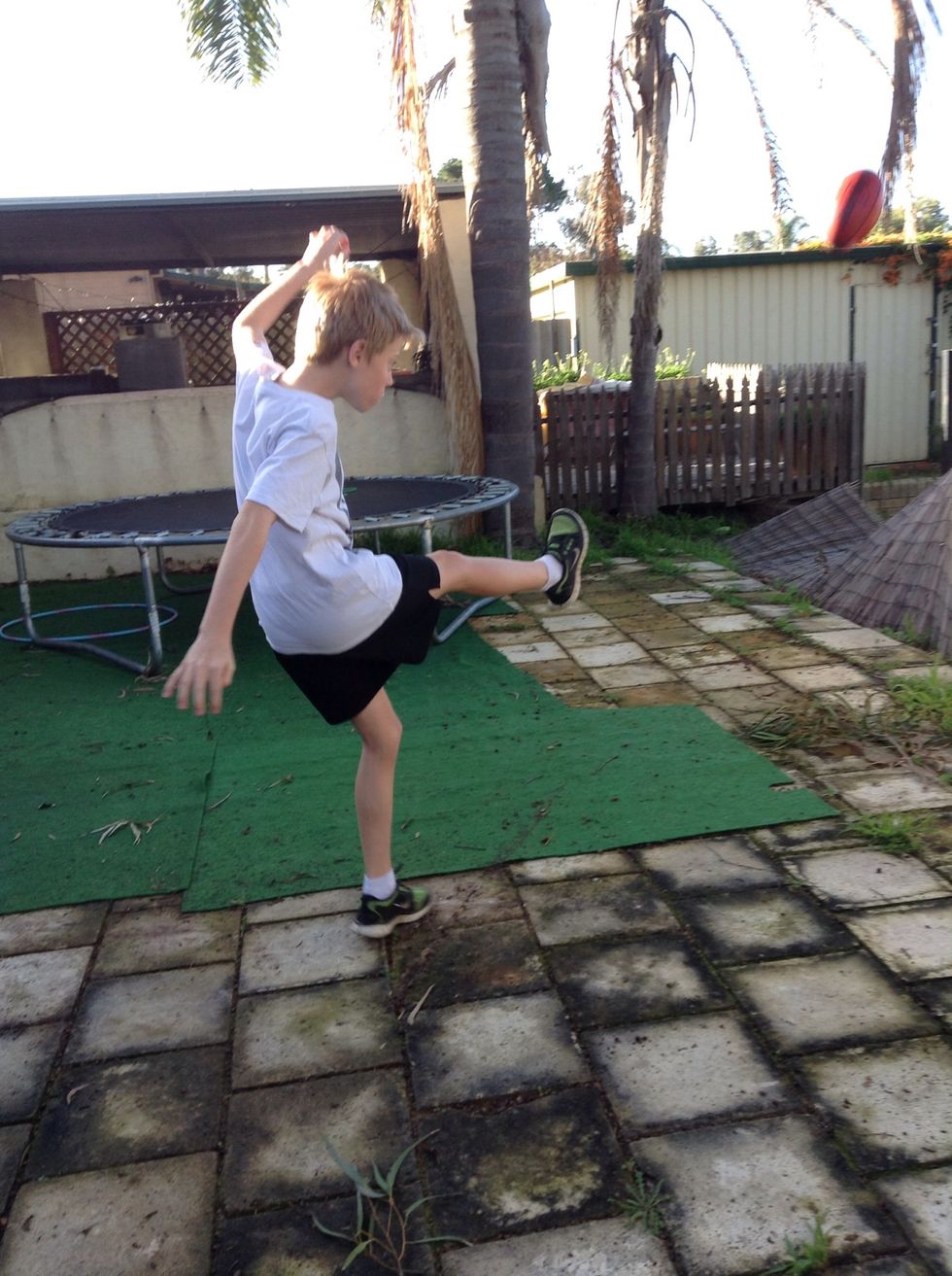 You want to lift your opposite arm up to leave the ball to drop smoothly.