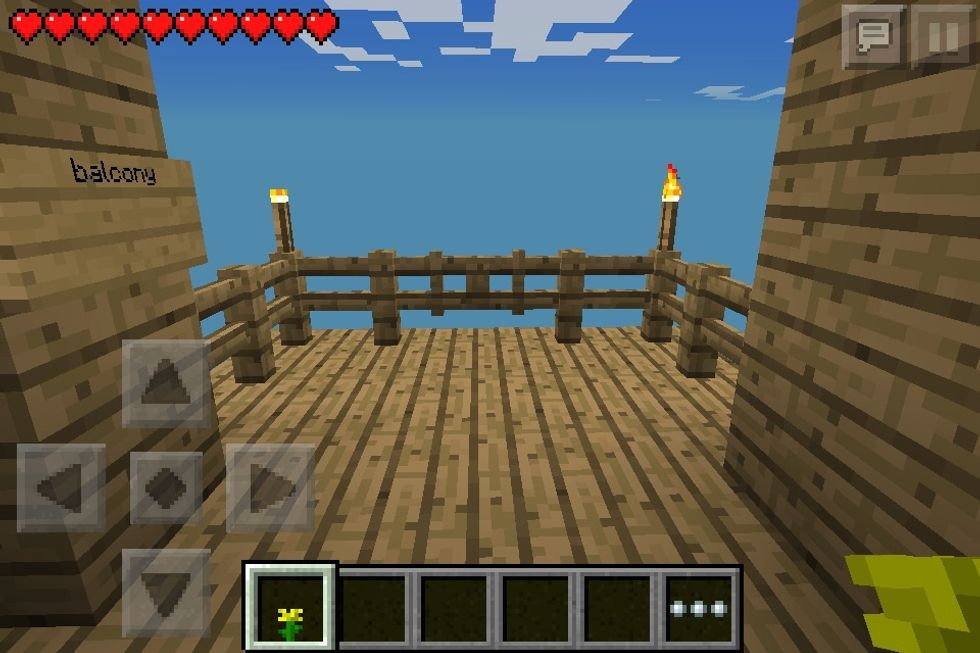 You can see it in my inventory.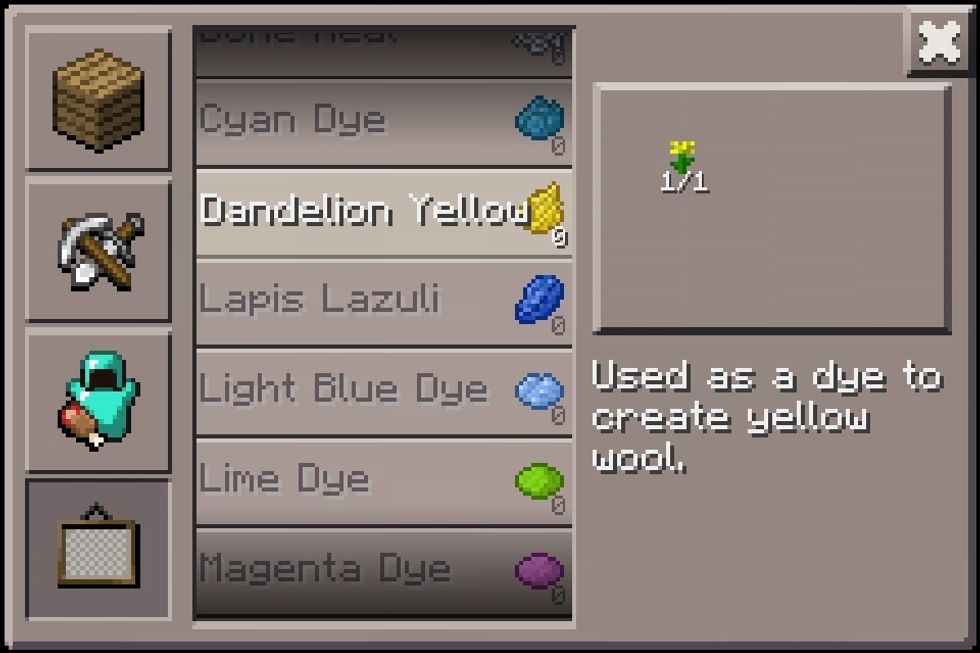 Go into a crafting table or your inventory and select the painting icon. Then tap " Dandelion Yellow"and craft.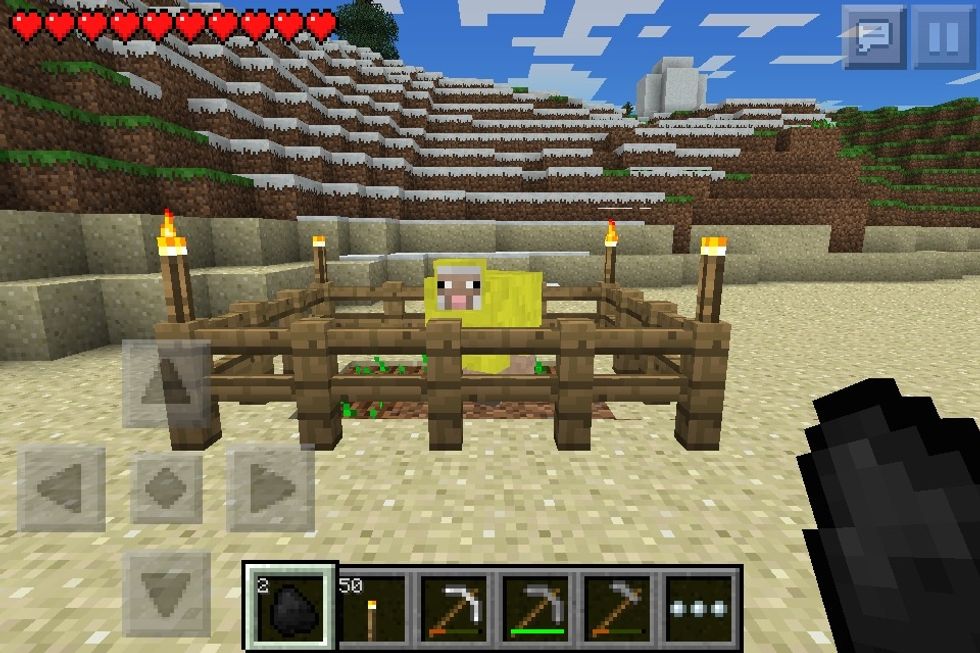 Then hold the screen like you would do if you were mining,to color the sheep.I have adopted this one and named him Darell. :)
First,collect a yellow flower.
Then, have a sheep ready.