How to Frost a Cake Watercolor / Ombre Style
Watercolor and ombre frosting are practically the same methods, but use different colors.
146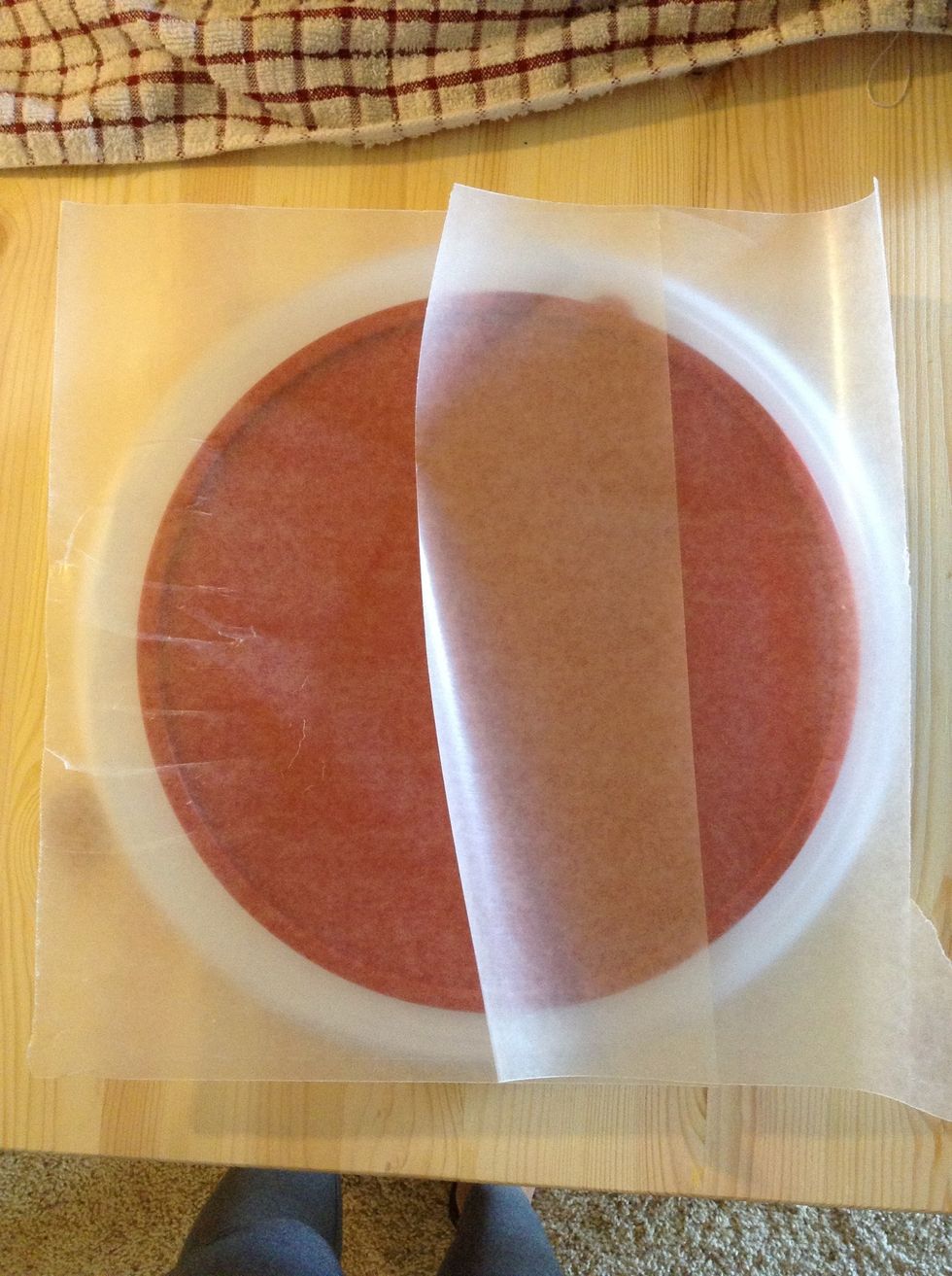 Start with your cake on a cake board or a plastic bowl lid like I'm using. Line it with wax paper. Try not to overlap th pieces too much.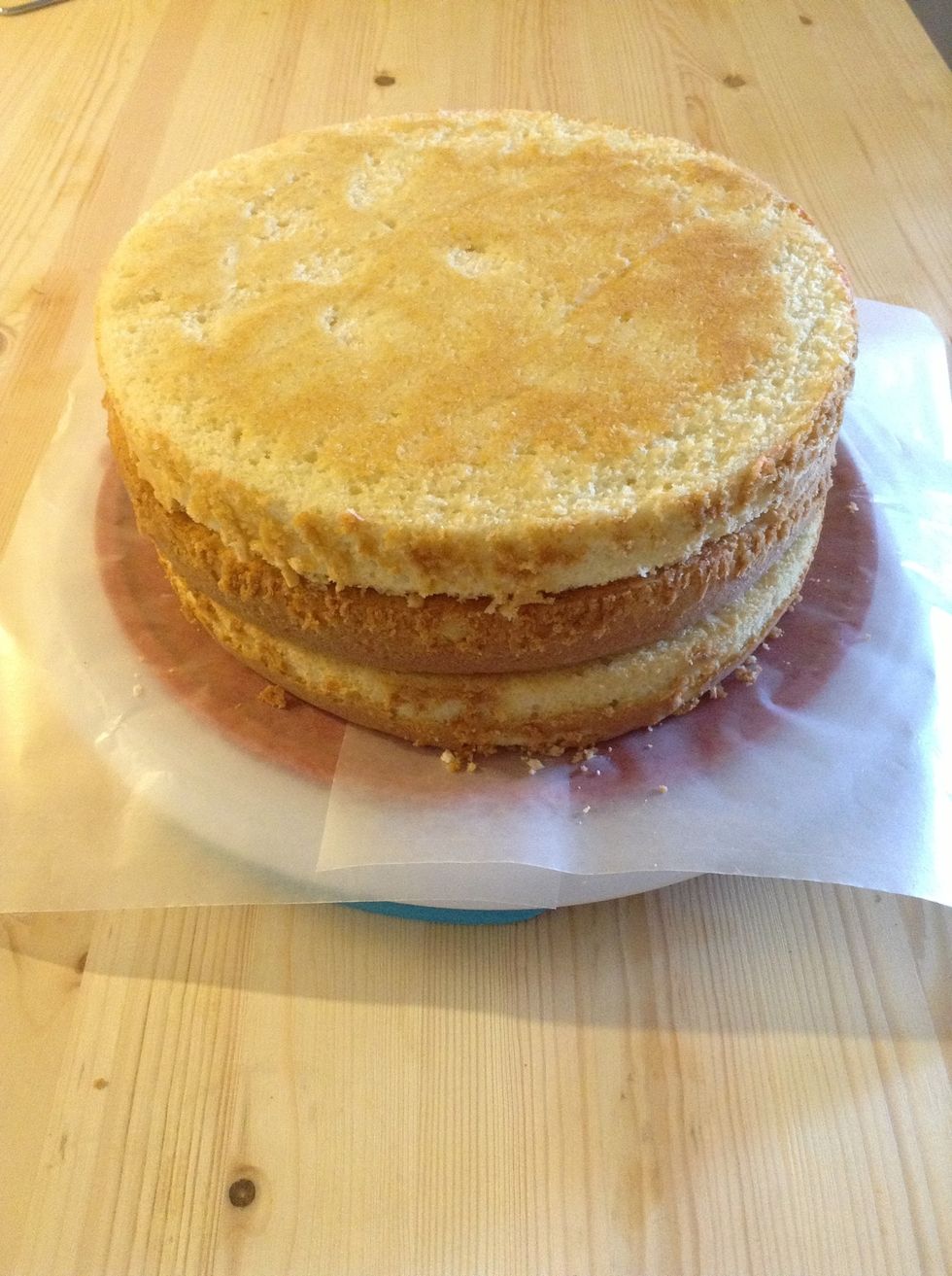 I had inverted my cake and placed it in the fridge for 30 minutes, but you don't have to.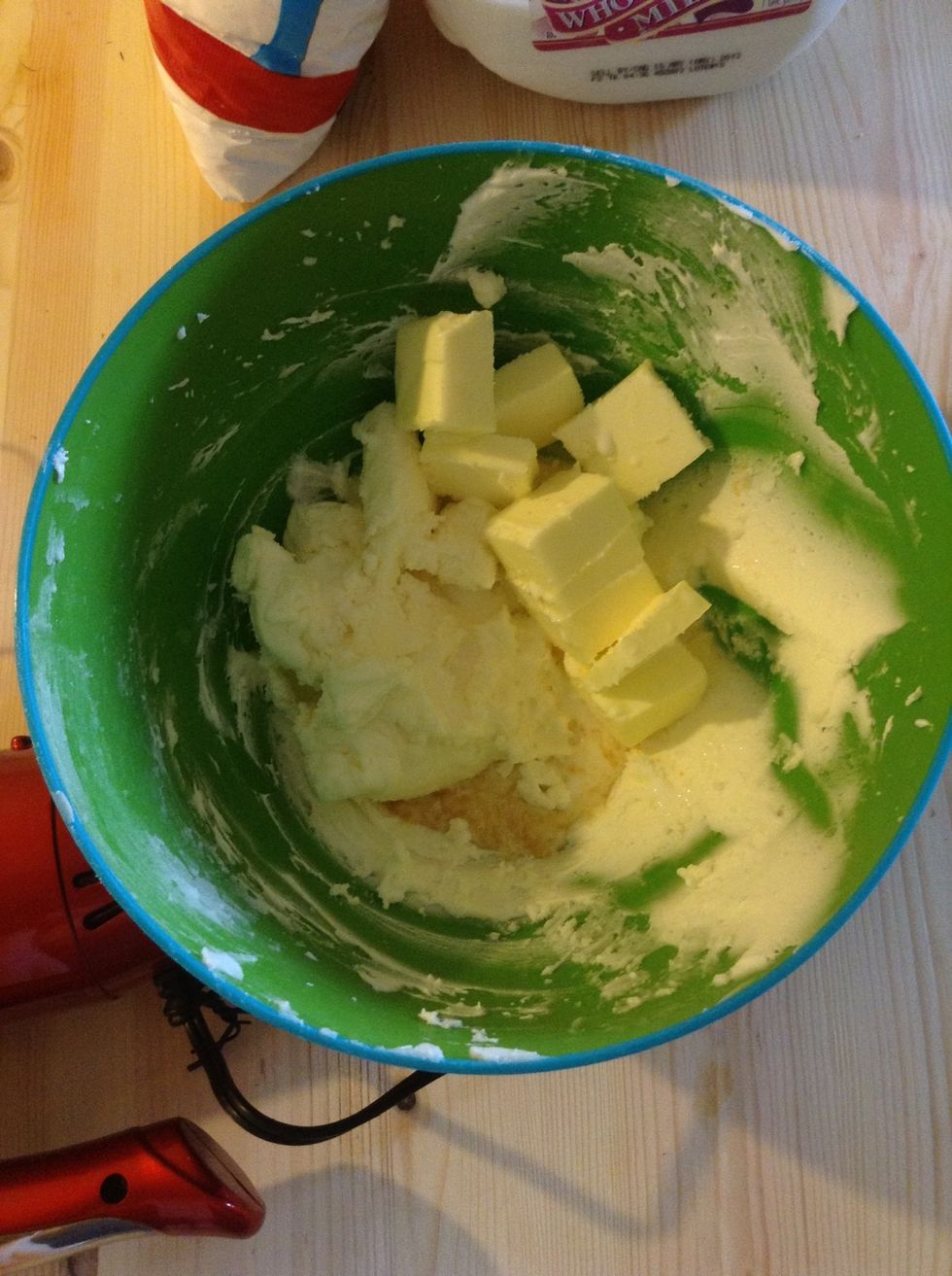 Make your buttercream frosting. I made more in a bowl that already had some in it. Just put your softened butter and everything else in the bowl and mix.
Whip for about 5 minutes until it is light and airy.
Here are the tools I use to frost my cake. Large spatula, small spatula, offset spatula, and a spoon.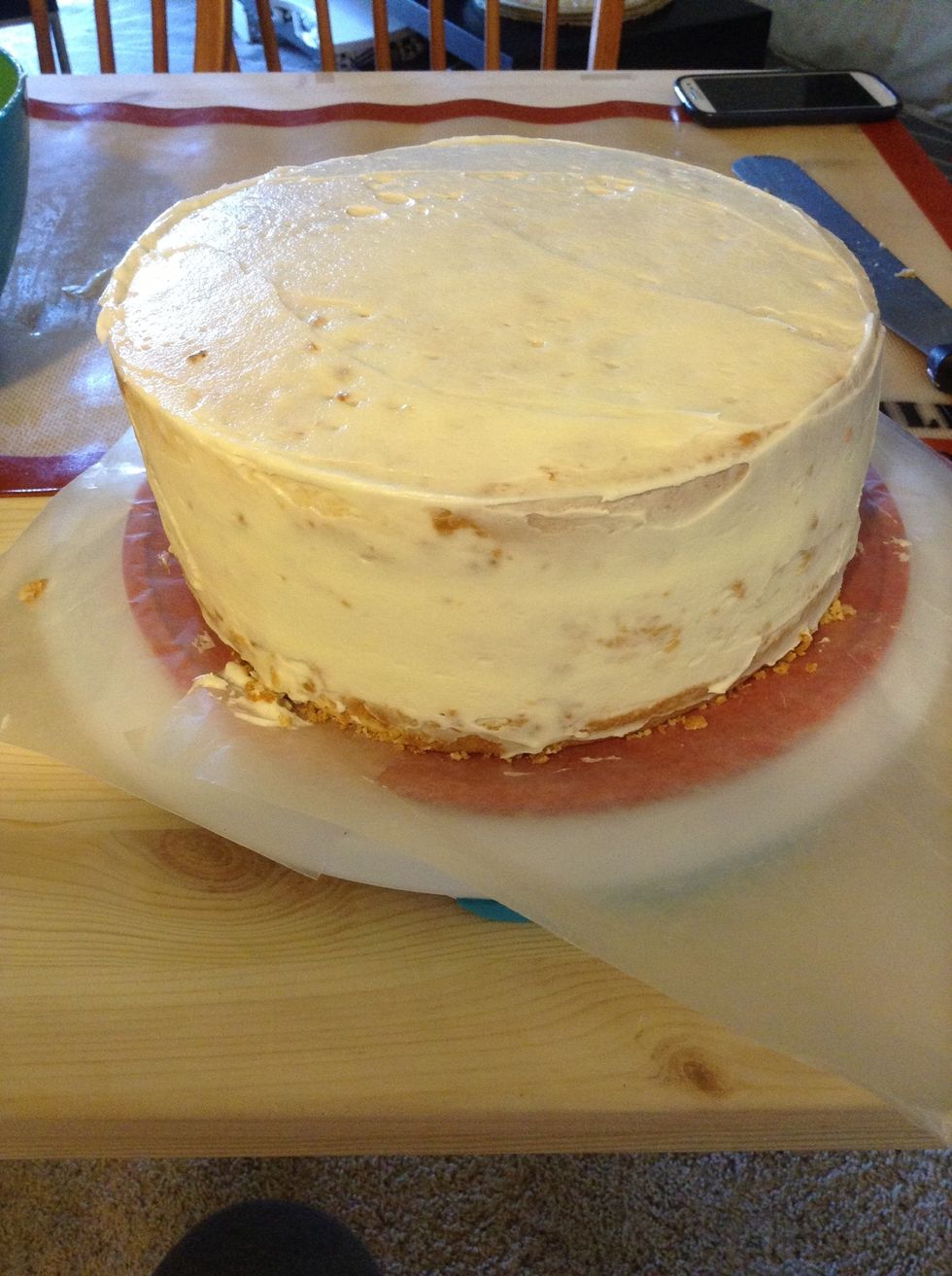 Frost the cake in a thin white layer to crumb coat. Place in the fridge for an hour to crust. (Get firm) it doesn't have to be perfect. Use a brush or napkin to dust off crumbs from the side.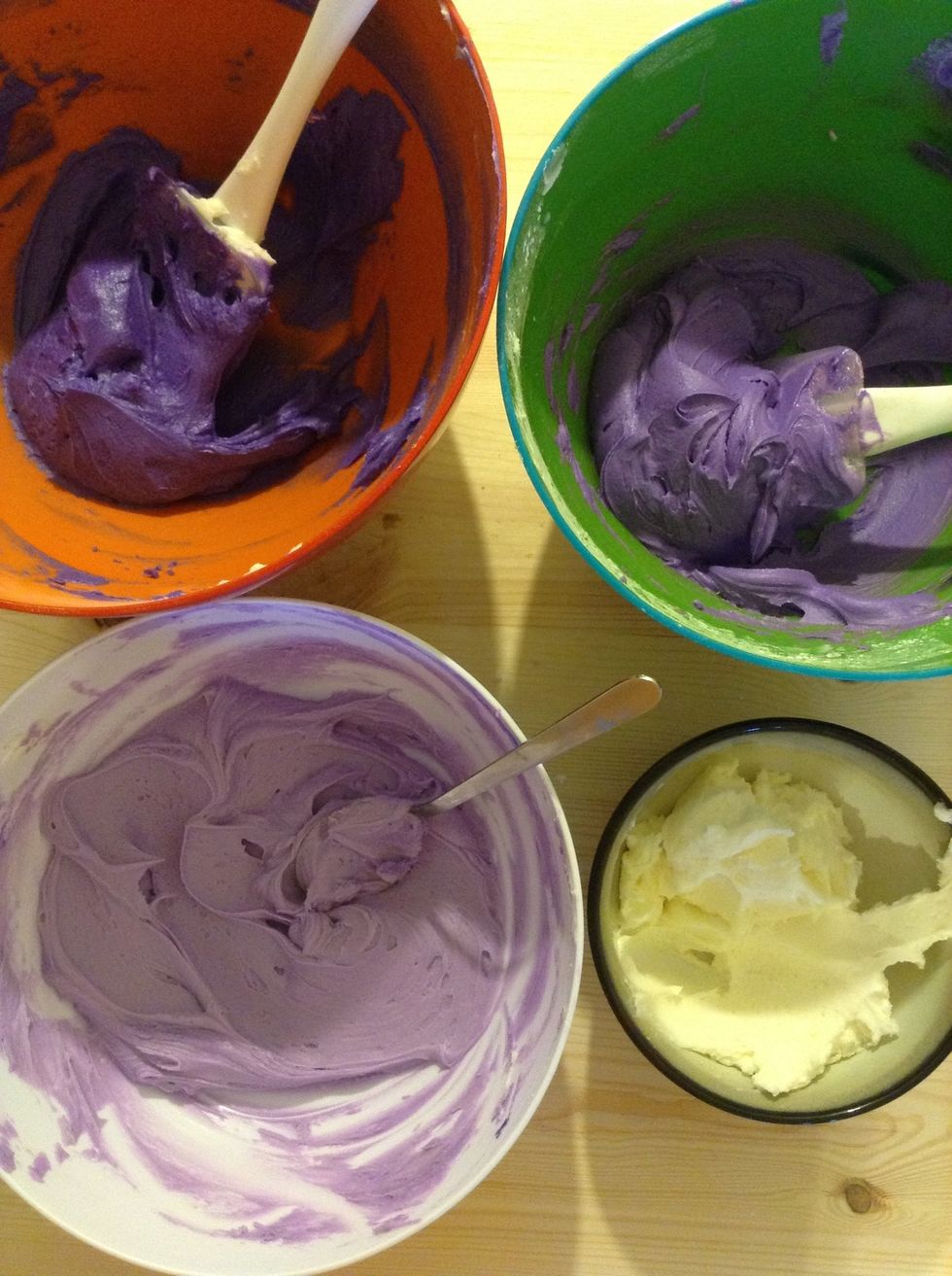 Mix your colors. I'm using four to start with. Keep some white on hand to lighten colors if needed.
For ombre: start with the darkest color. Count how many drops you use then for every color you mix after, decrease the amount you use to gradually lighten the color.
For watercolor effect, use colors that's compliment each other. Lighter colors and pastels work best.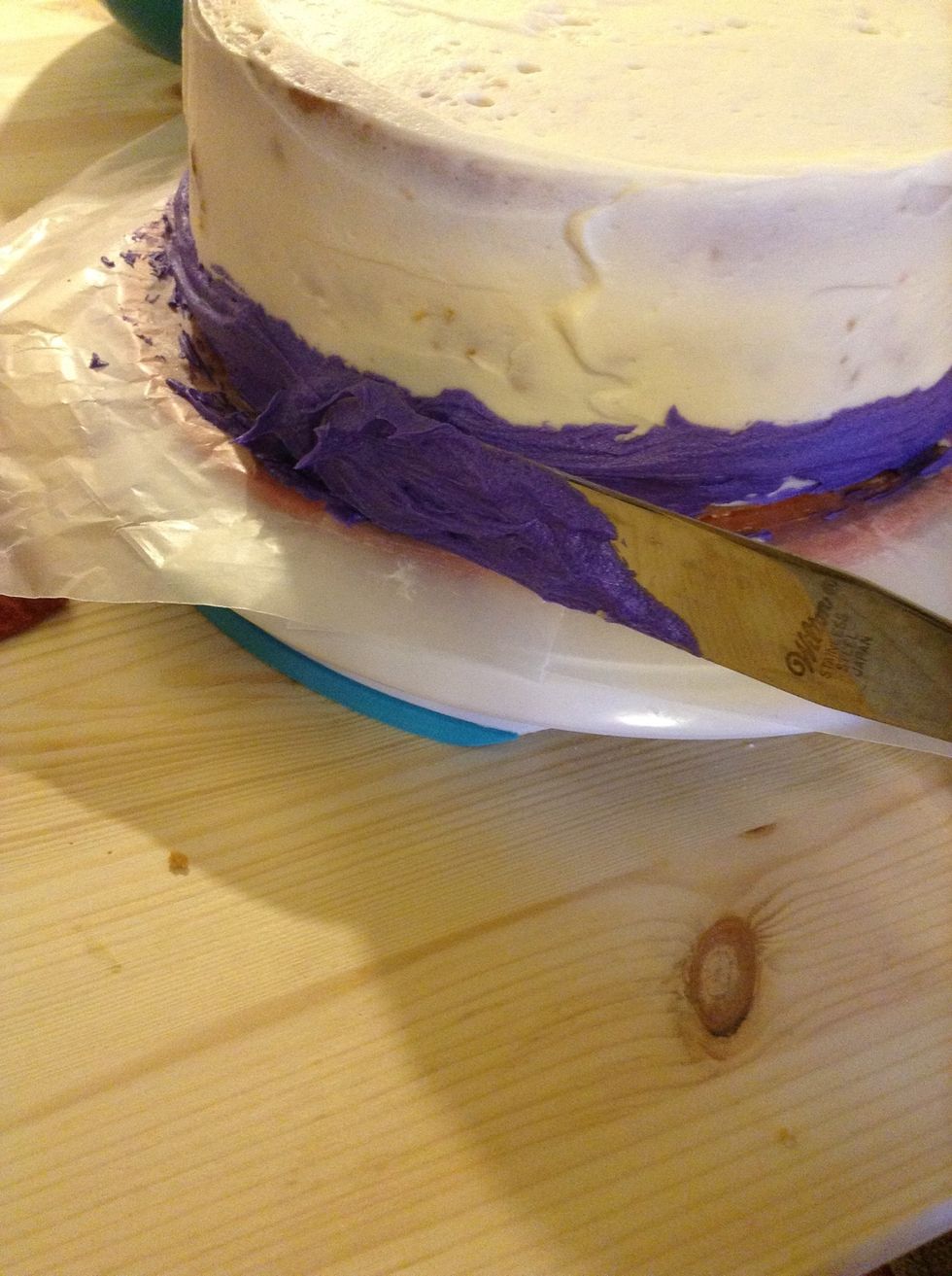 Grab the darkest color you are using and dab it on the bottom of the cake.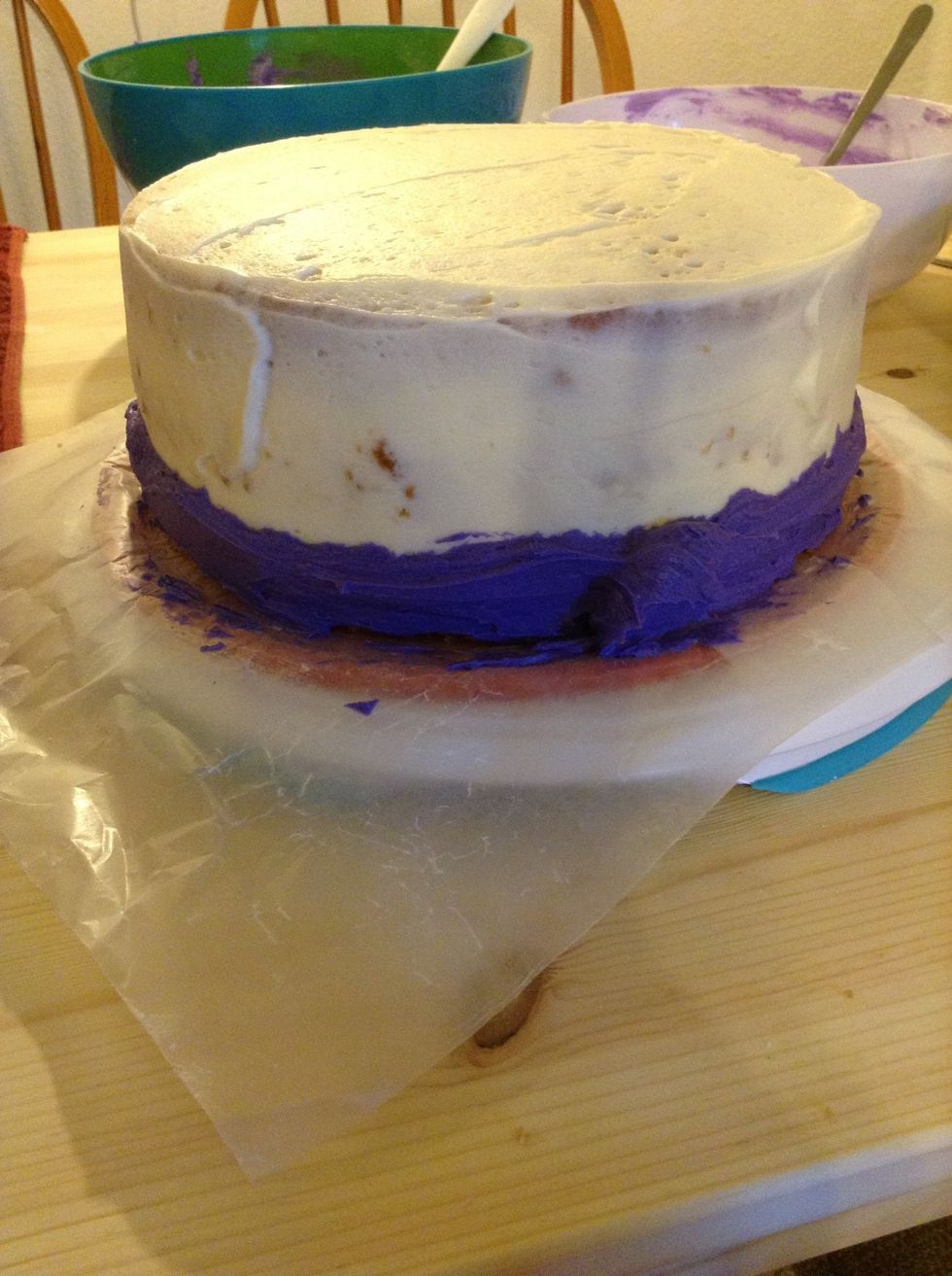 With your cake on a turn table, spin the turn table as you go, it makes it much easier. After you have dabbed it on, you can smooth it out gently, but don't overdo it. You want a thick coating.
Gradually add the next colors going in order, darkest to lightest. It's okay if it's messy, it will be fixed later! Drop a dollop of your lightest icing on the top of the cake in the center.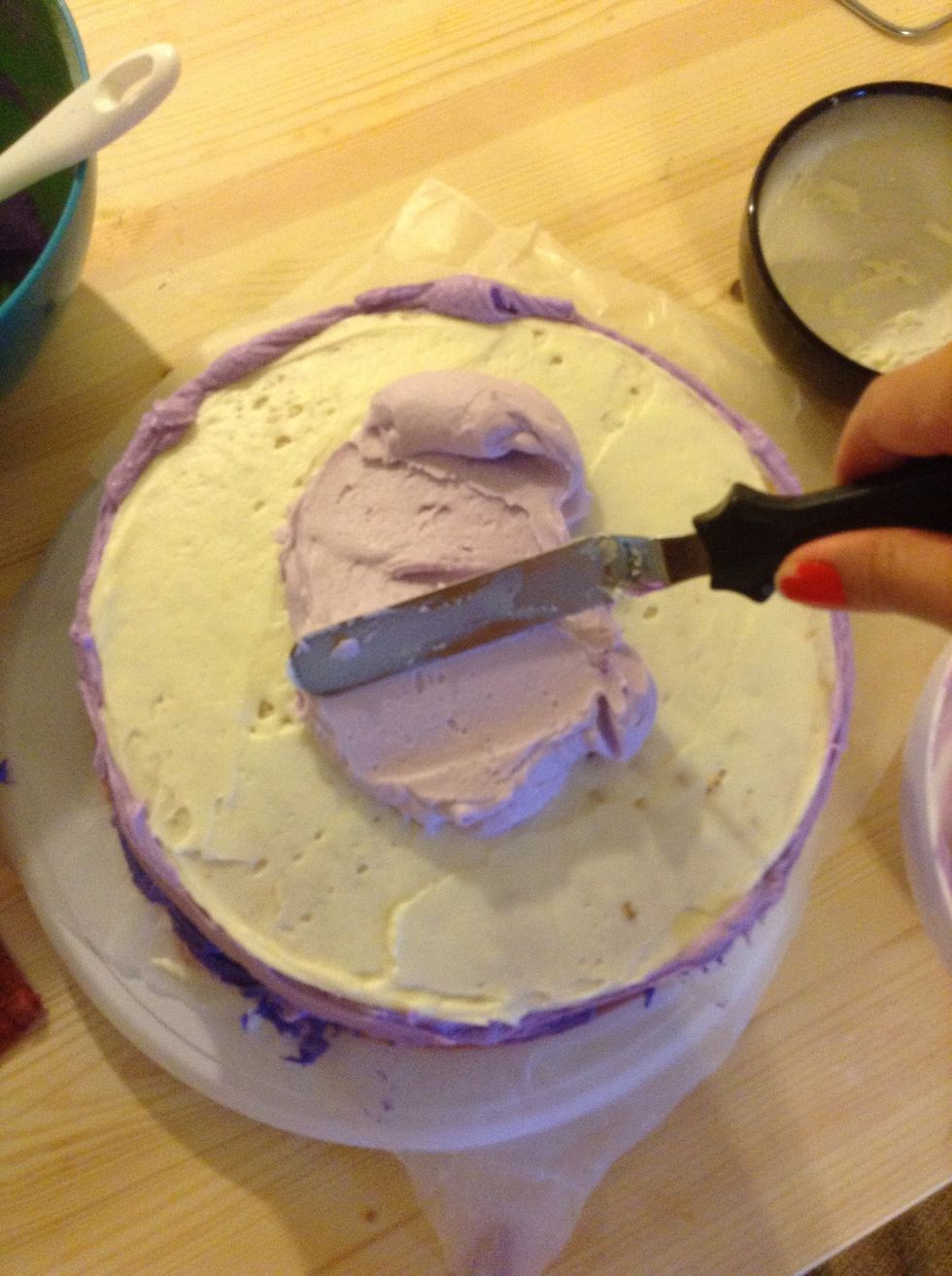 Using your offset spatula in one hand and your other hand spinning the turn table, smooth out the frosting on top.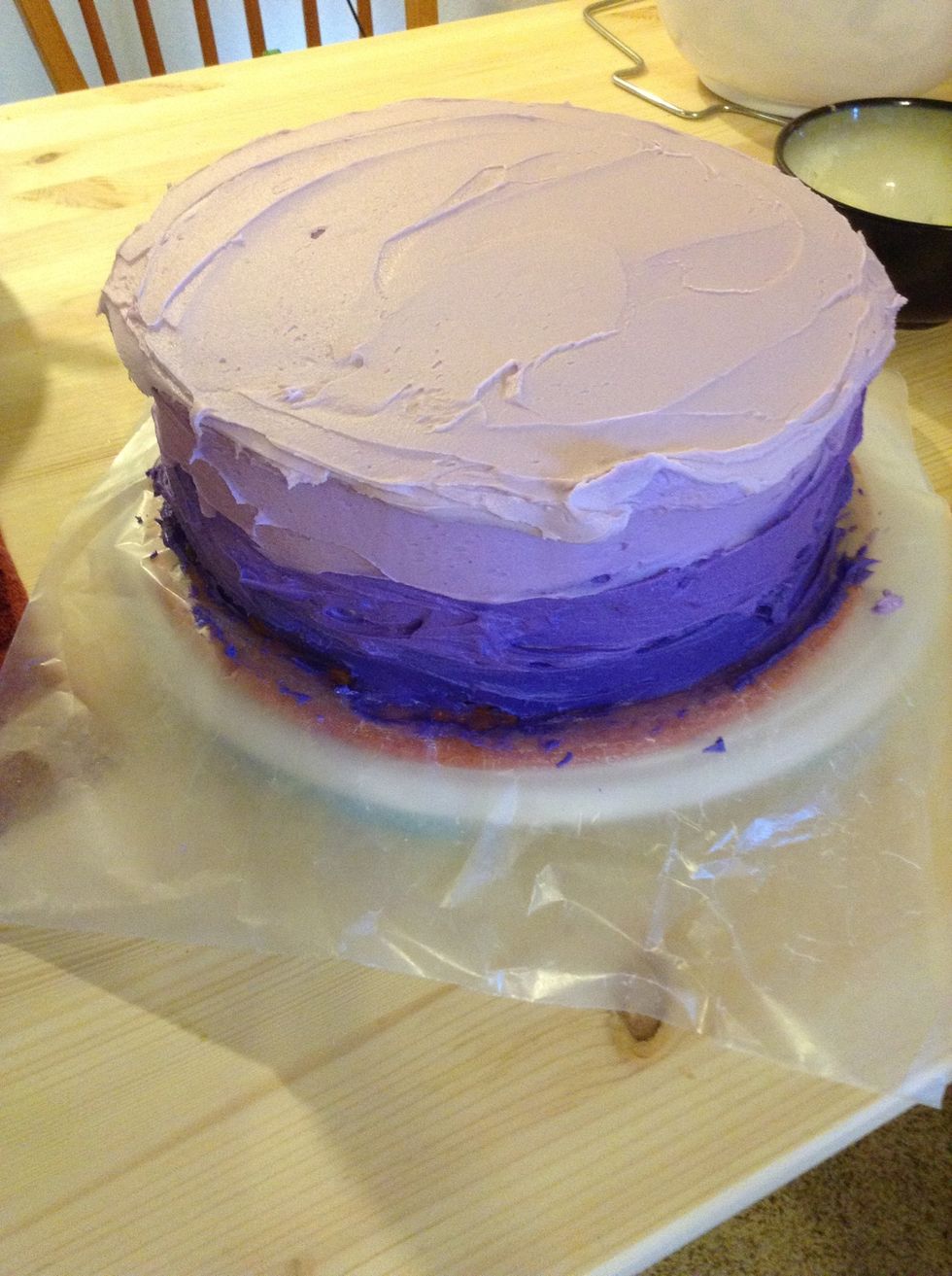 Pull the color slightly down the side from the top of the cake. About 1/4 inch.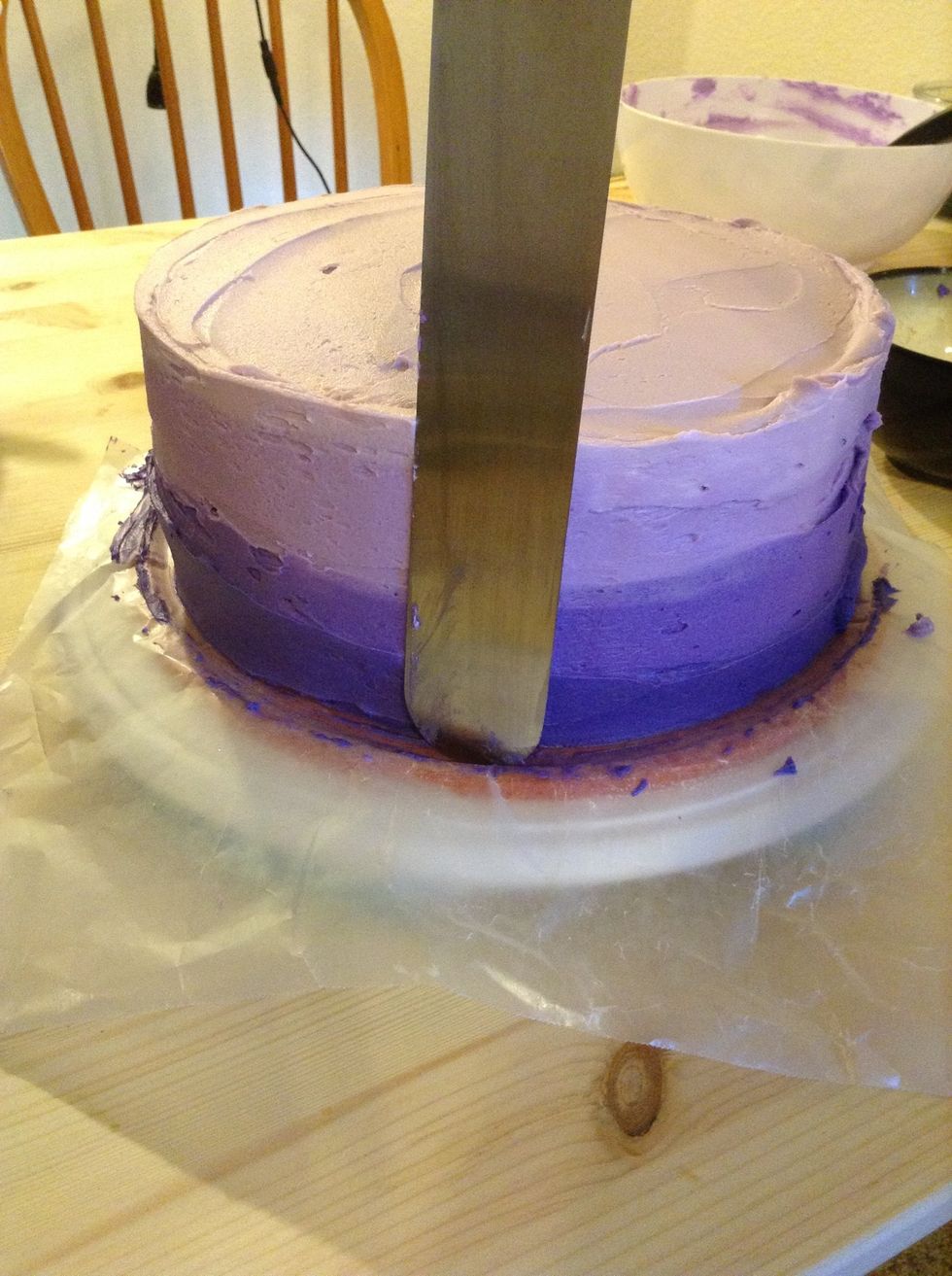 With your large spatula, hold it against the cake at a small angle and drag it along the side, spinning your turn table at the same time.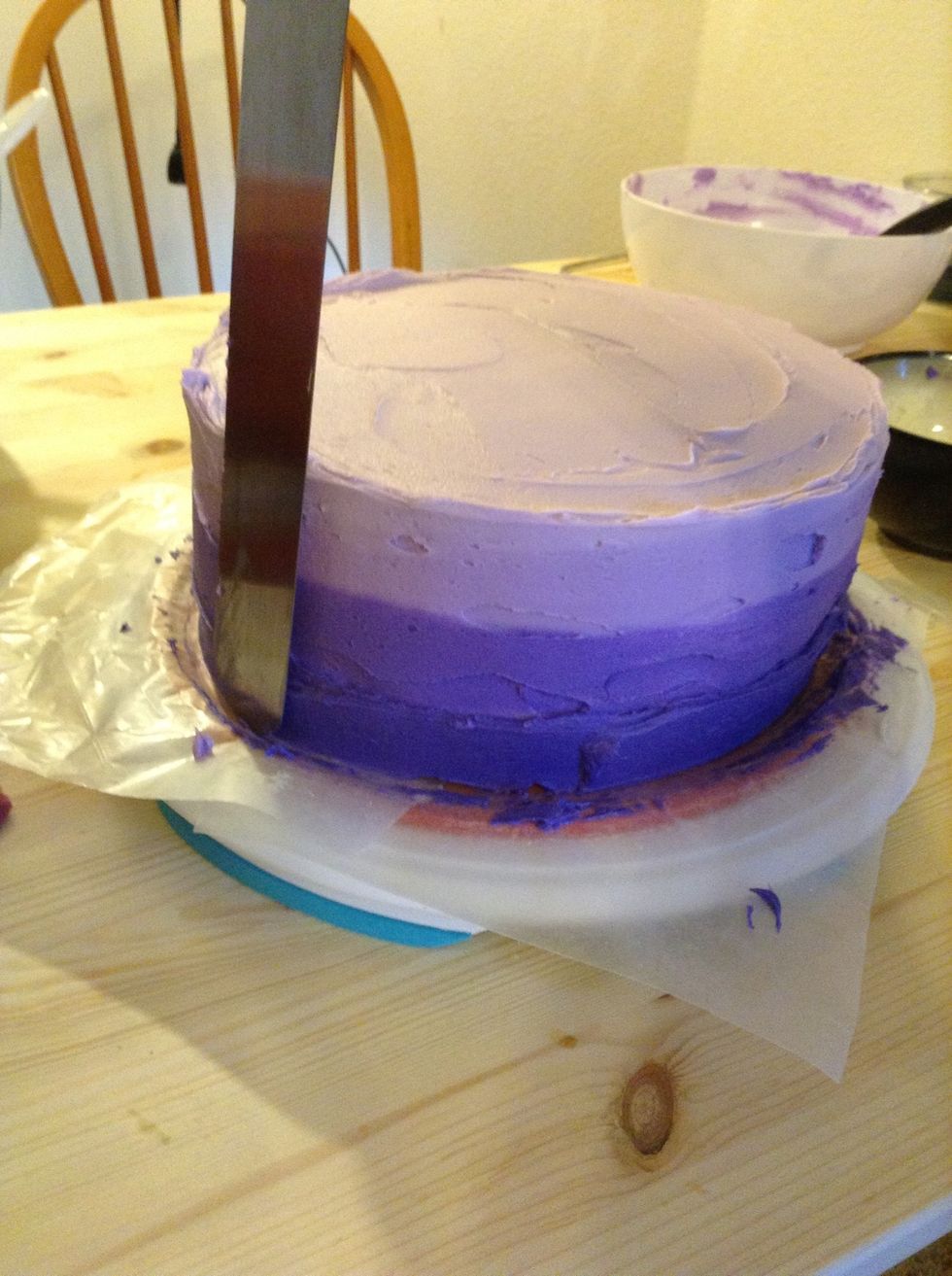 If you stop smoothing at one point, be sure to scrape off the excess frosting and wipe clean your spatula. This prevents mixing the colors rather then blending.
Continue smoothing as much as you want. I don't mind a little imperfection here and there and it's always better to under do it then overdo it and reach the crumb coating which will pull out the crumb
Gently remove wax paper by tugging one end then gently tugging the other until completely removed. Place your cake on a cake platter and add finishing touches!
To store cake: place In the fridge of 30 minutes to crust. Then take out and cover loosely in foil or plastic wrap.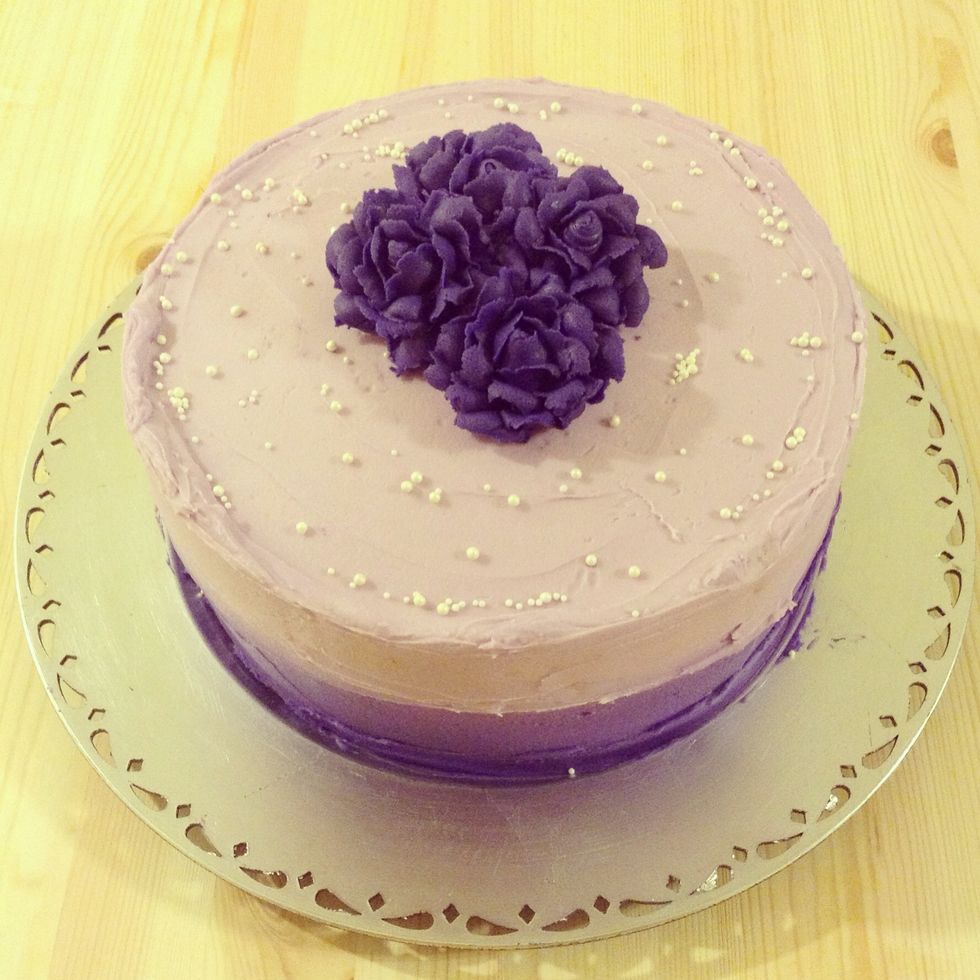 Ombre-ish. I topped these with flowers I made out of icing. If you want a guide on that, let me know!
Watercolor-ish.
Any suggestions on new guides? Feel free to ask! I bake and cook just about every day. Www.iampiscesw.com
3.0c Powdered sugar
1.0c Unsalted butter
1.0tsp Vanilla extract
2.0Tbsp Milk or whipping cream
Large icing spatula
Small icing spatula
Offset icing spatula
Wax paper
Cooled cake
Cake decorating turn table
Sherry Williams
Love to cook bake and create. Owner of the blog I AM PISCES. All my guides are featured on my blog with better pictures!