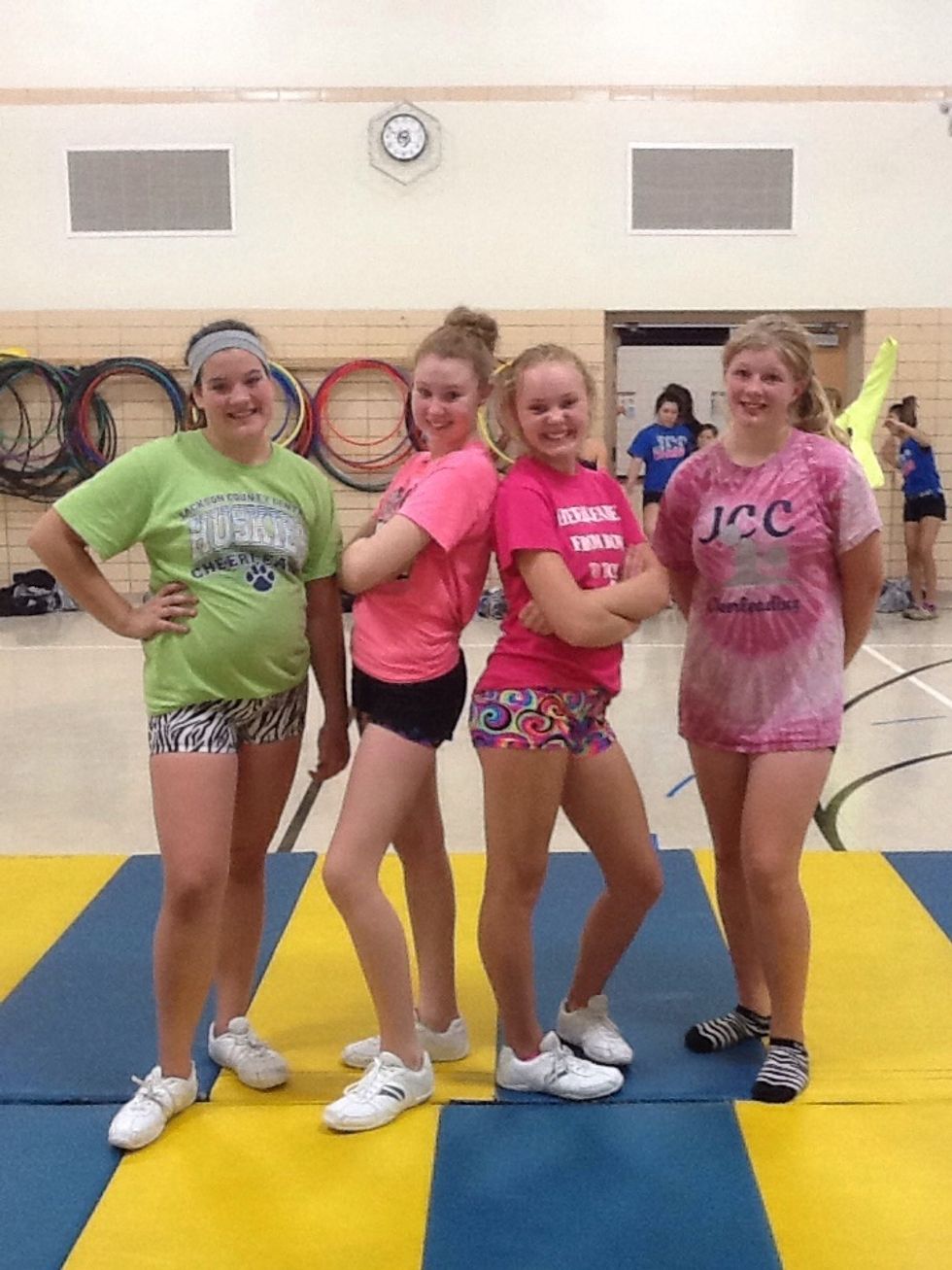 4 people and mats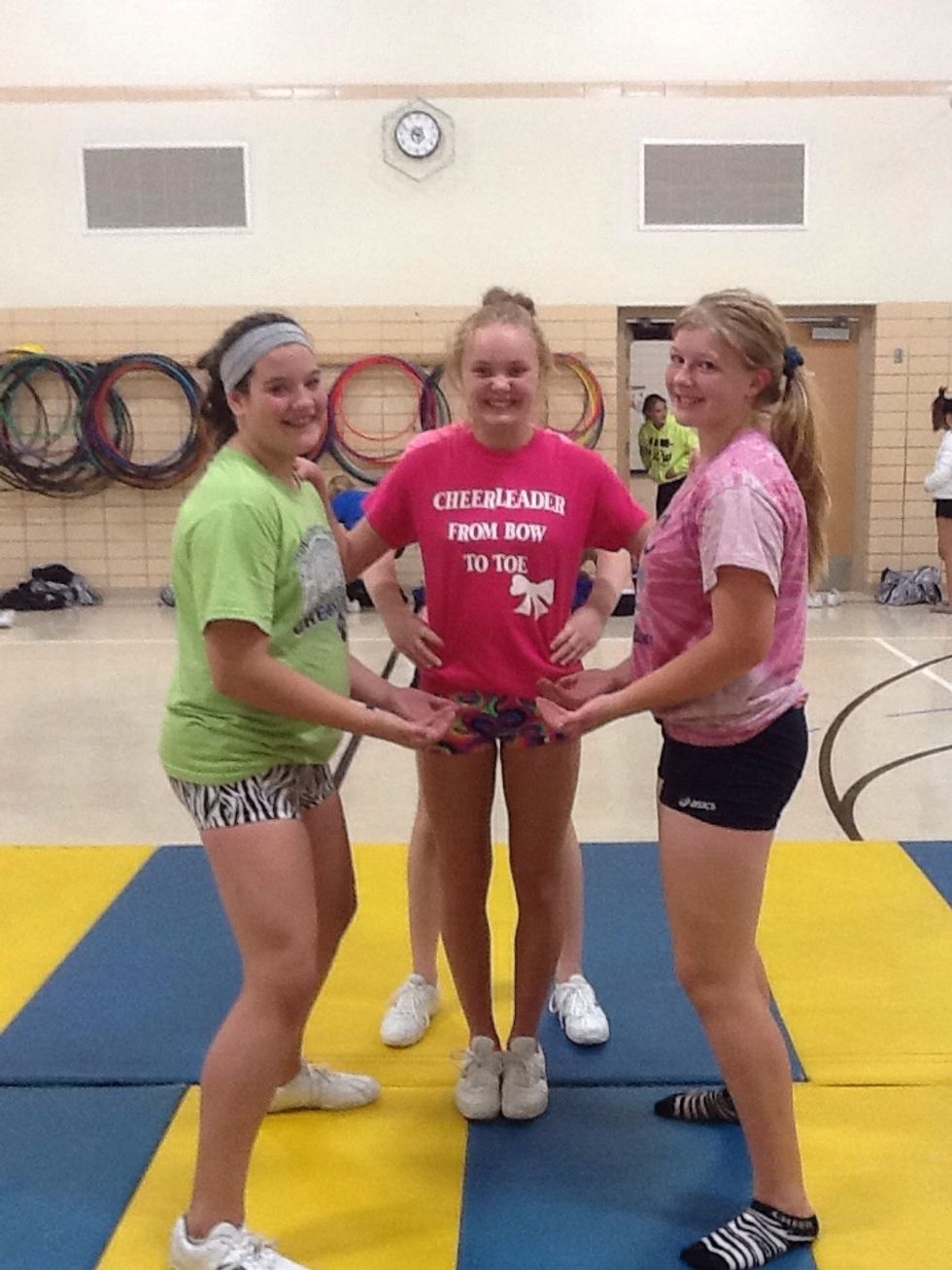 Stand in a ready position. One base on each side of the flyer. Backspot behind the flyer with hands on her waist.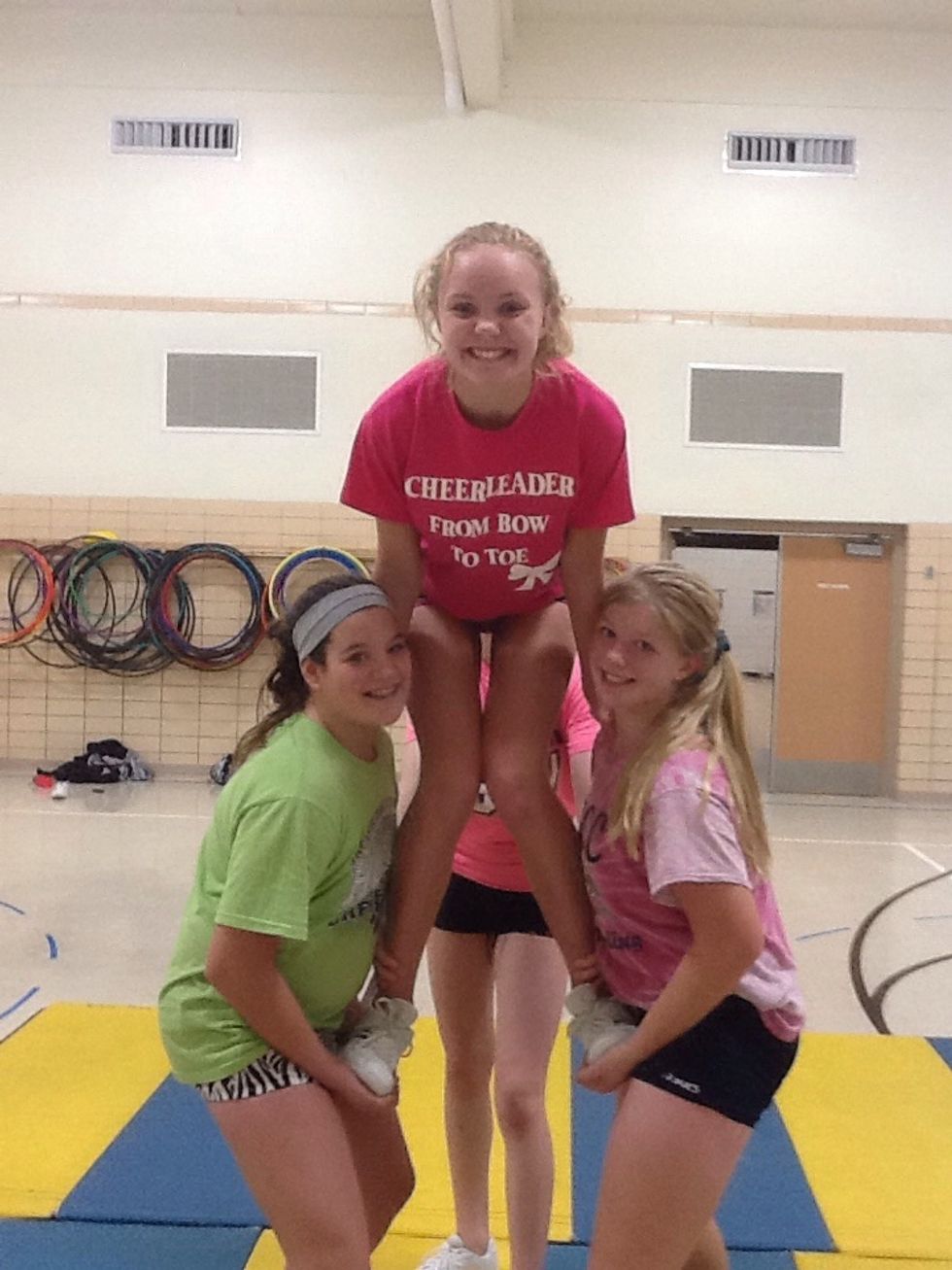 Put her into a load. The flyer will place her hands on her bases shoulders. Back spot will have her hand around the flyers ankles.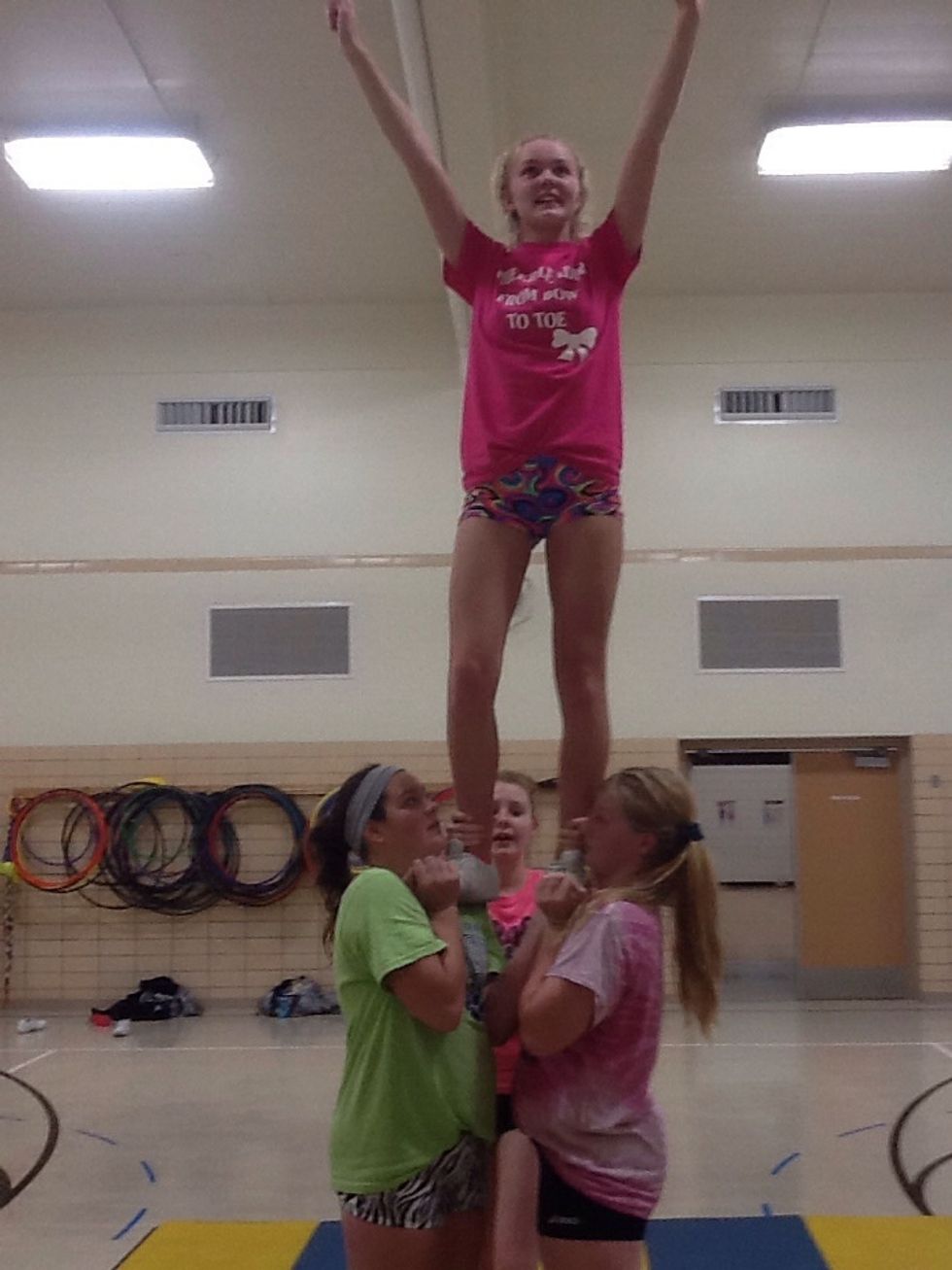 Get her into a prep. She's going to switch her wait onto one leg and bring her opposite foot up next to her knee.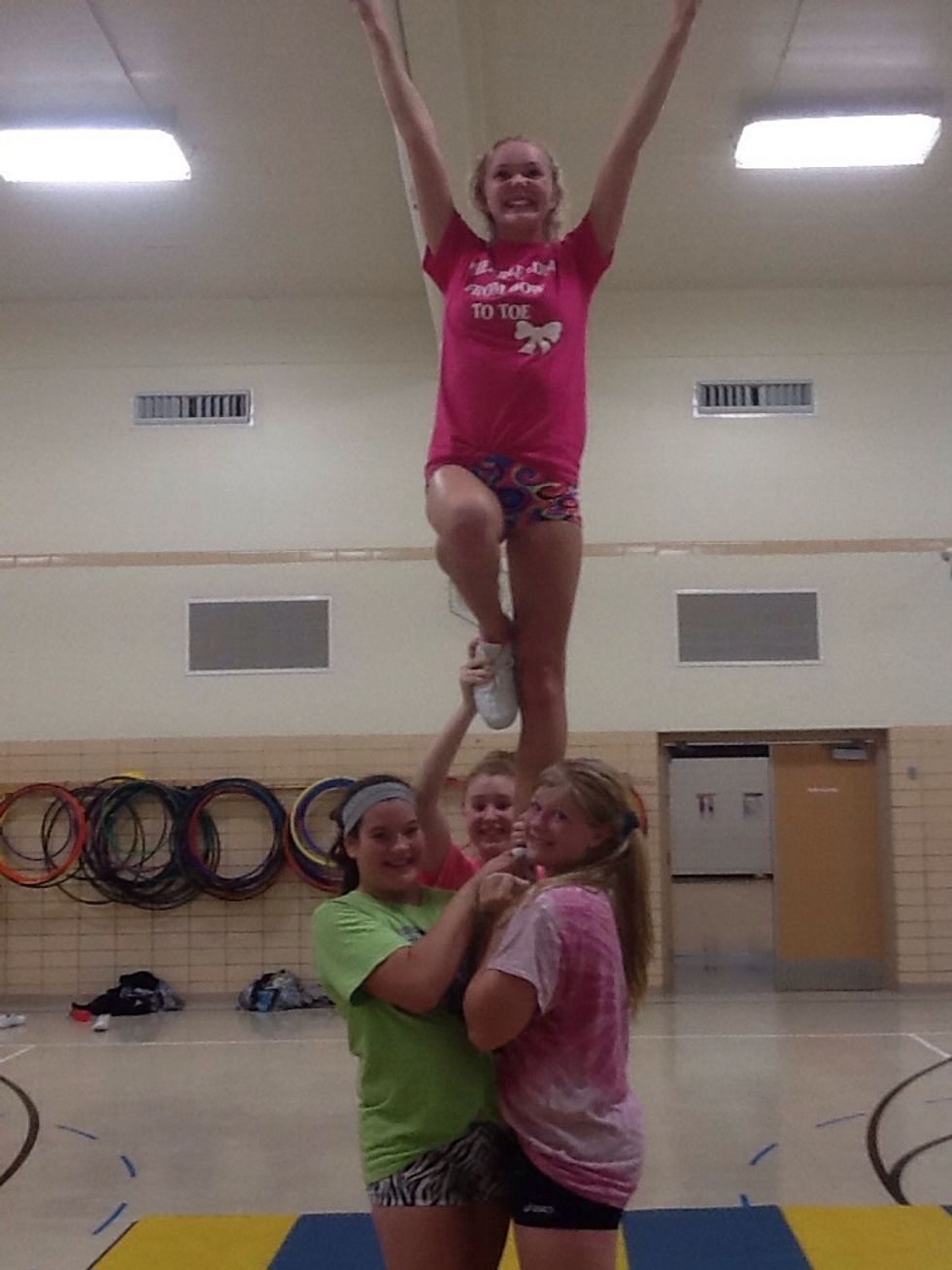 Lib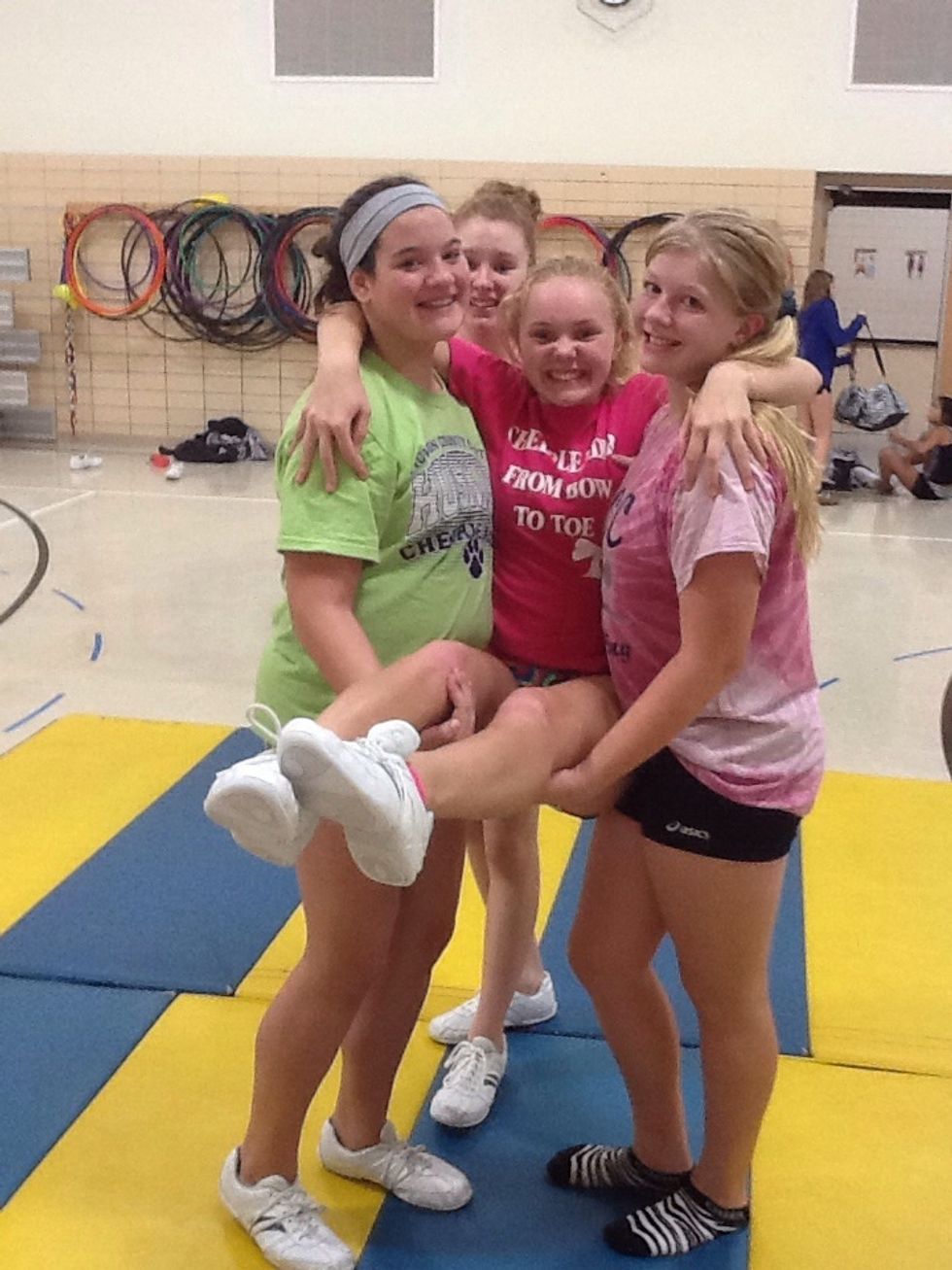 Then you will throw her up she will put her legs together and point her toes in a cradle.