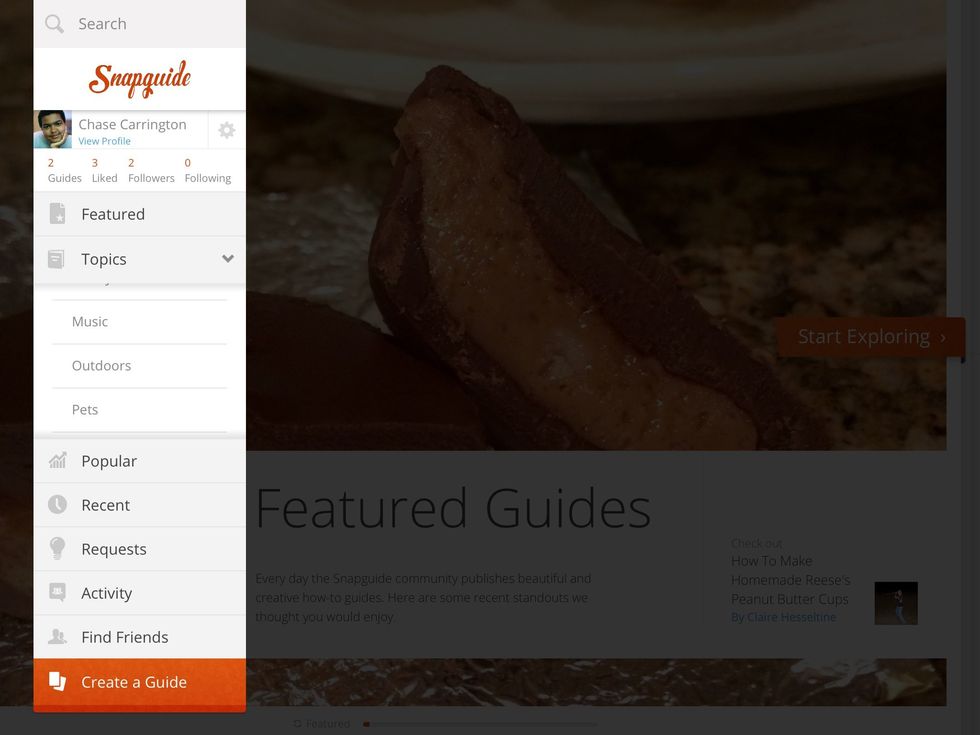 Press the tab on the left hand side, then press your profile.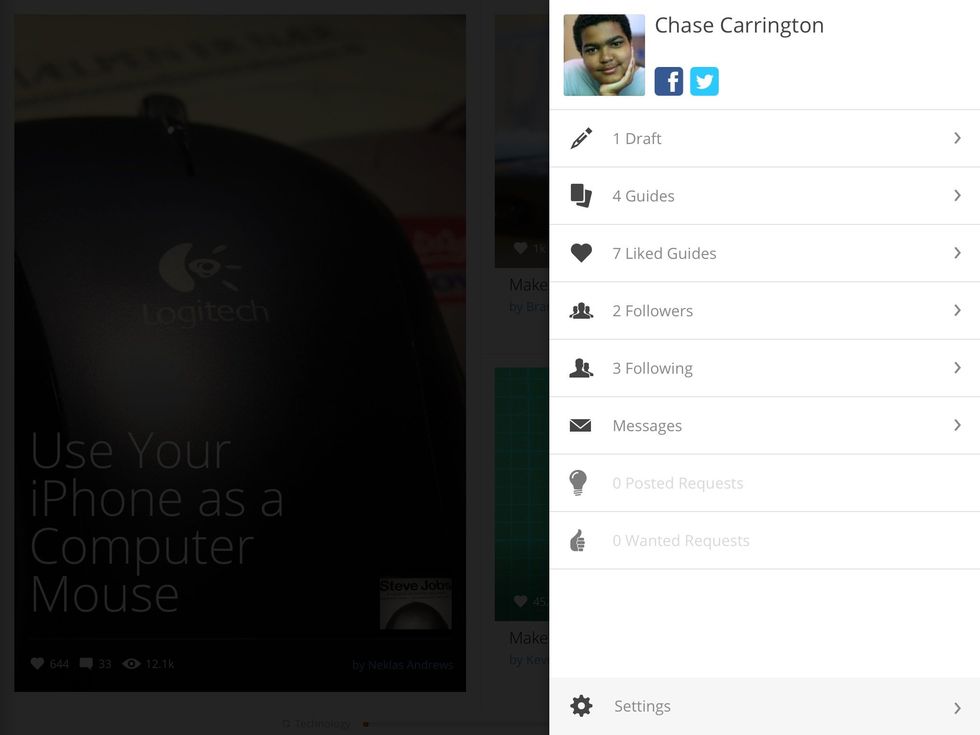 Then a profile should pop-up, then press guides.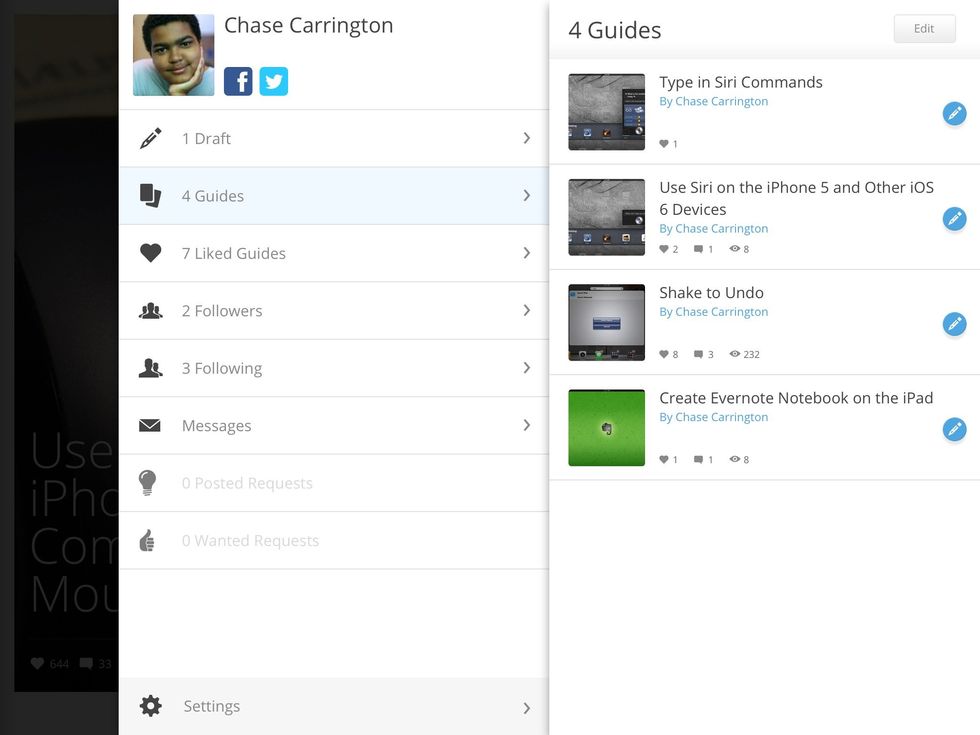 A list of guides that you have done will appear then press the edit button in the upper right hand corner.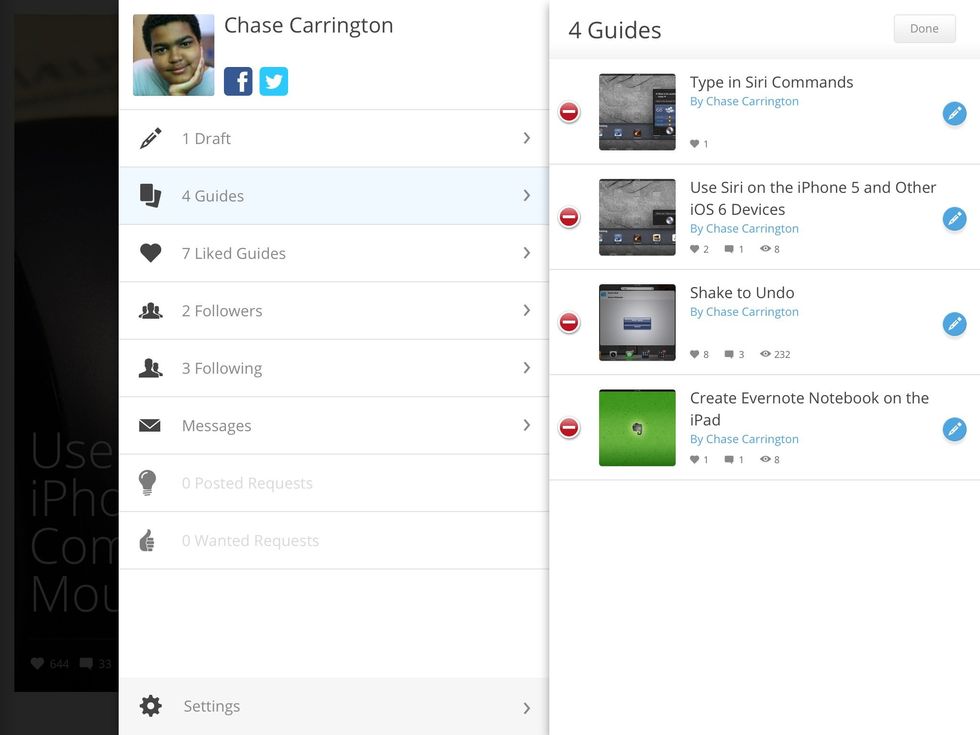 Little red button will pop up on the screen.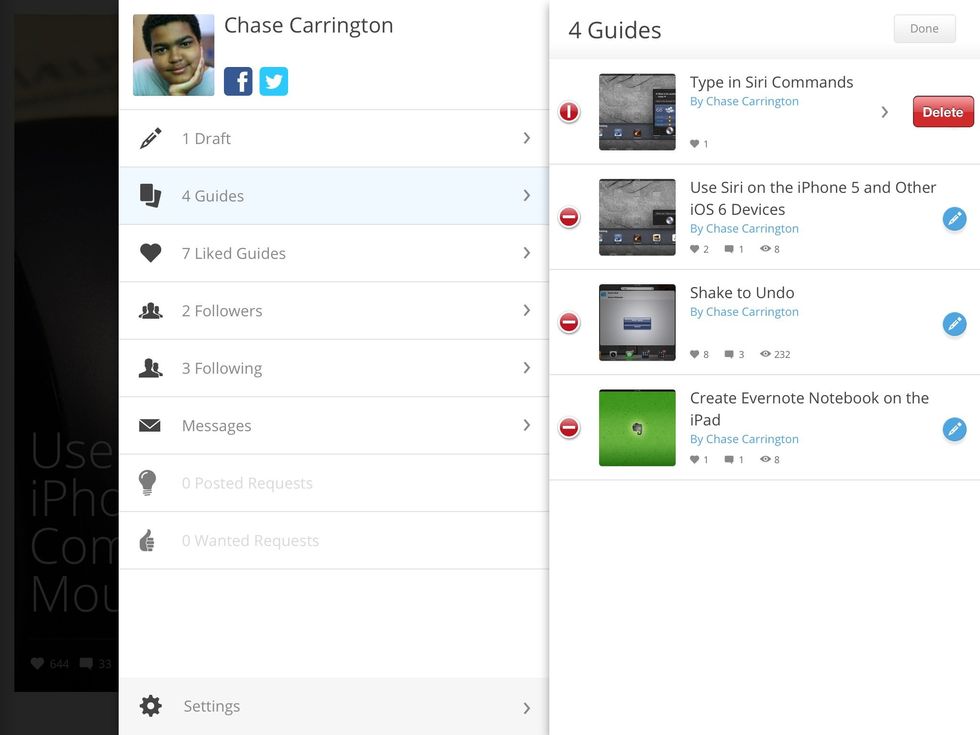 Press one of the red buttons and a delete tab will appear press that to delete permanently.