Your supplies Clear nail polish, Eye shadow, A funnel, And a spoon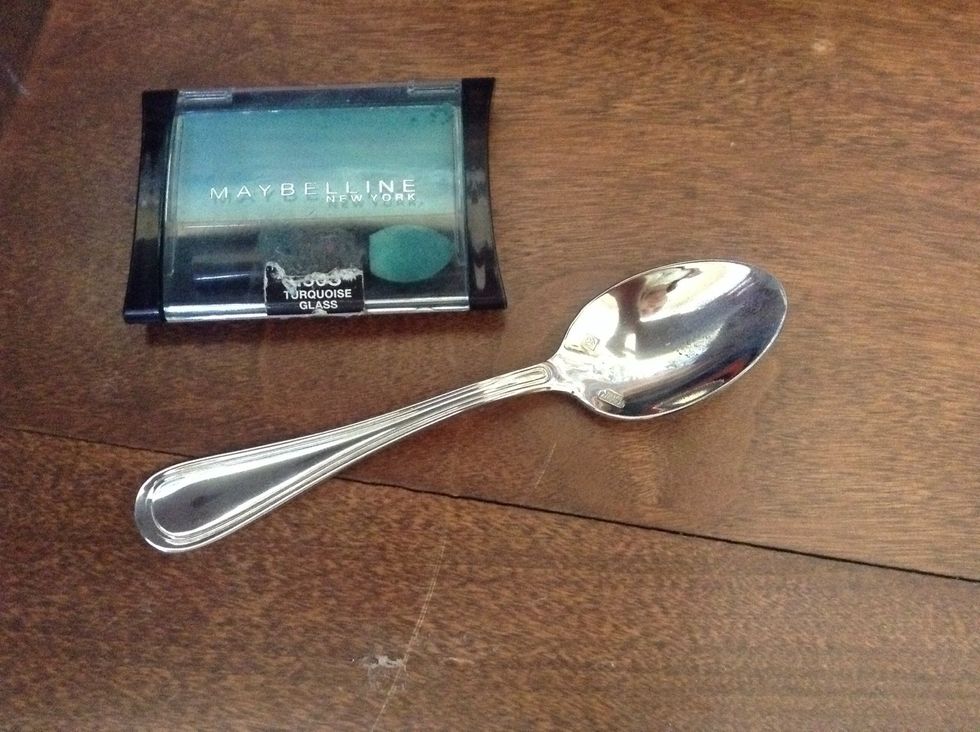 Take your spoon and eyeshadow and crush it.
Crush it until there are no big splotches.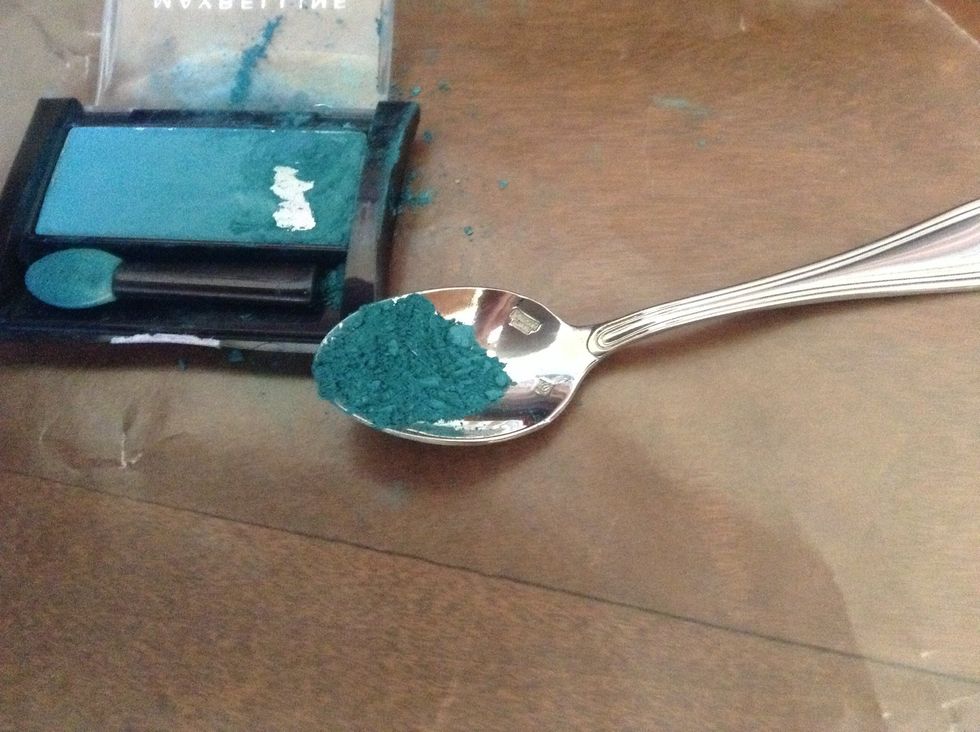 Get it in your spoon. It's okay if it's not a lot, if you need to then crush more.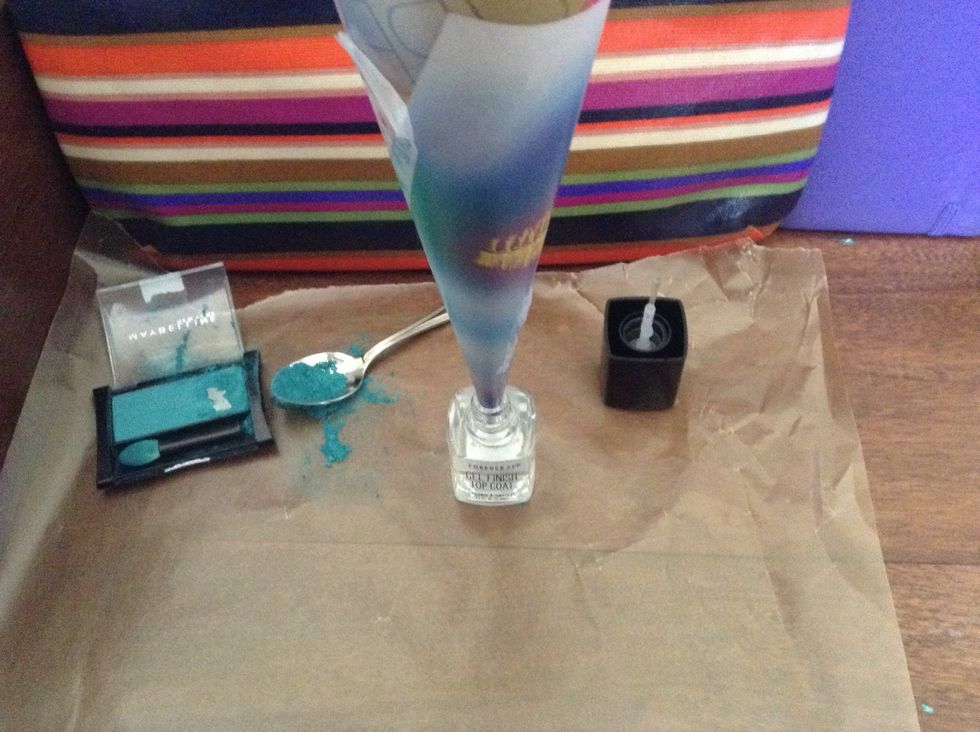 Next open up tour nail polish and put the funnel on.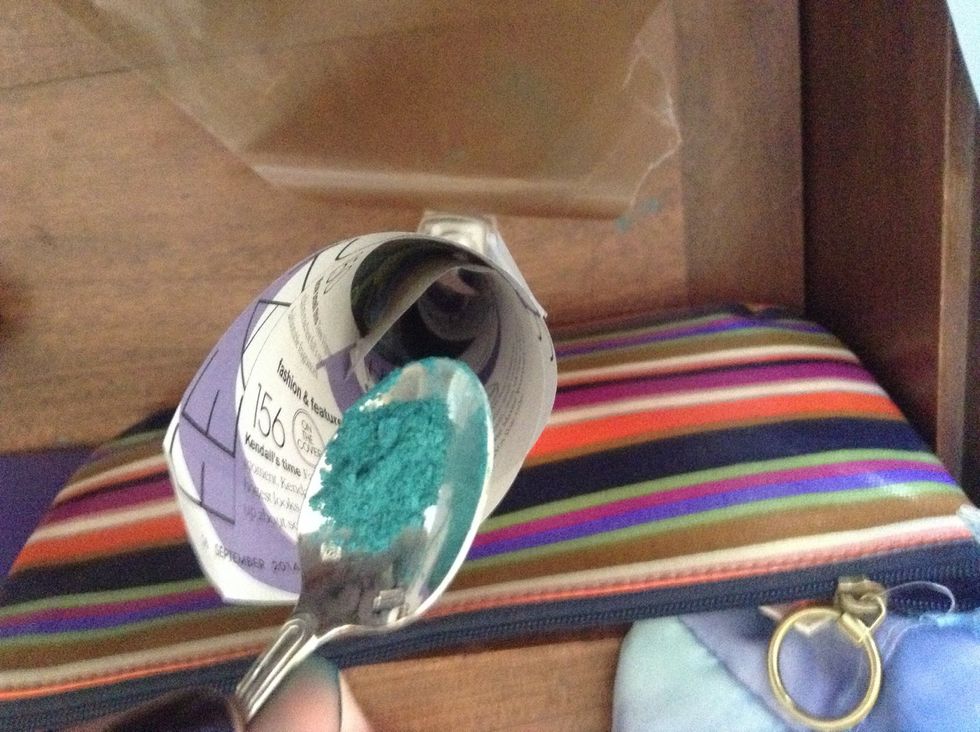 Now put the crushed eyeshadow in.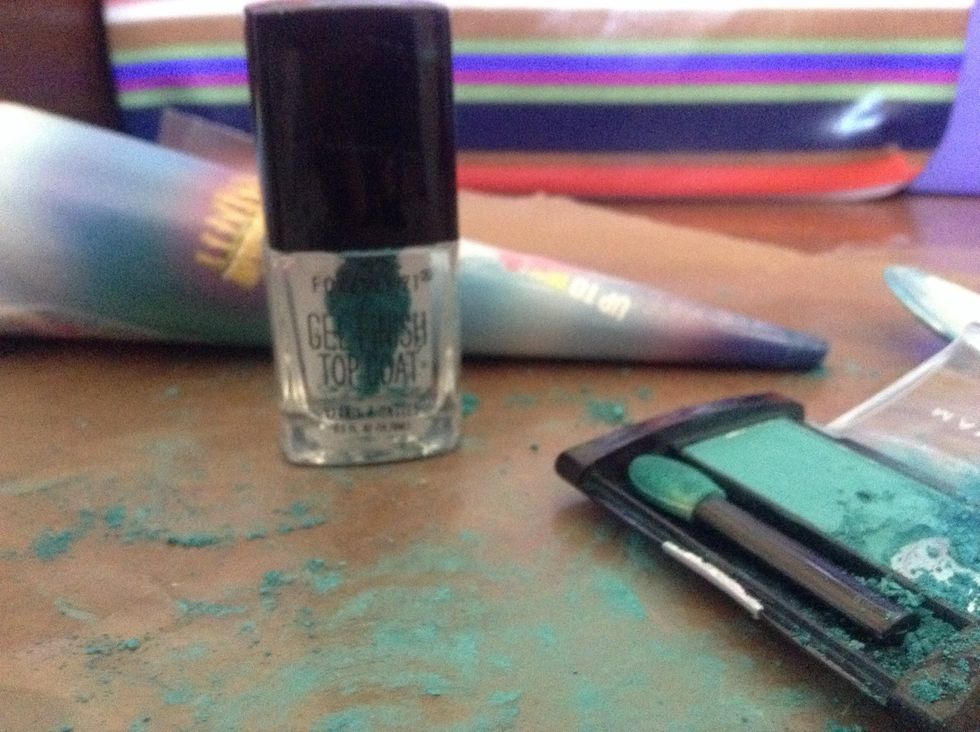 Put on the cab and shake. shake for about one minute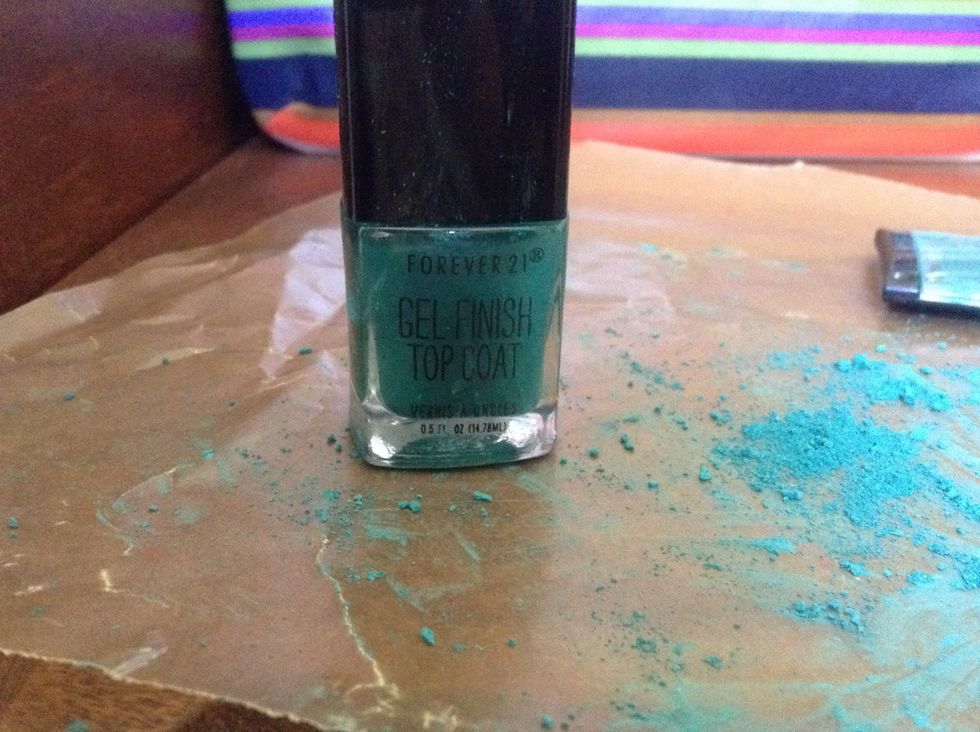 It should look like this.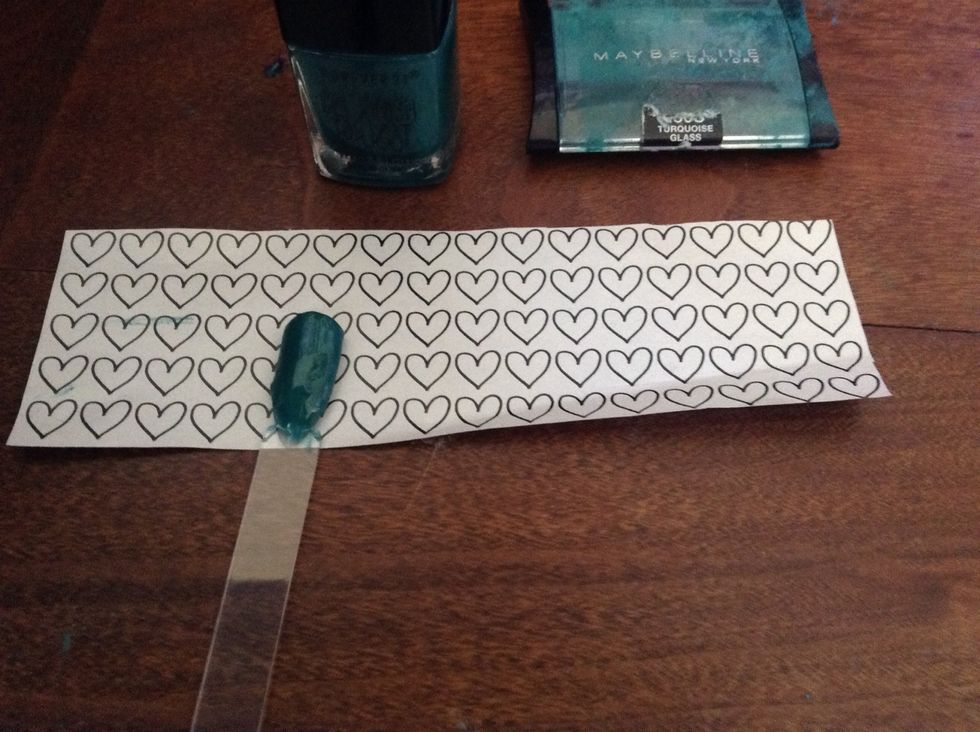 Ta-da!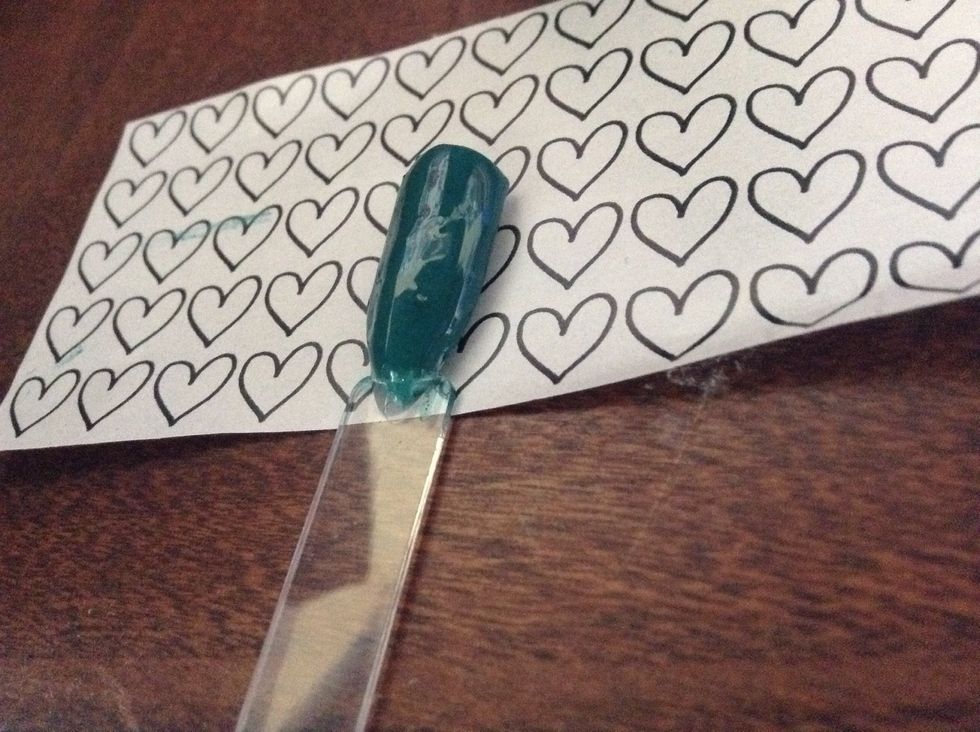 This is about three coats. It will probably be pretty translucent on the first coat but add another or two, and it'll be good. I call this color, peacock.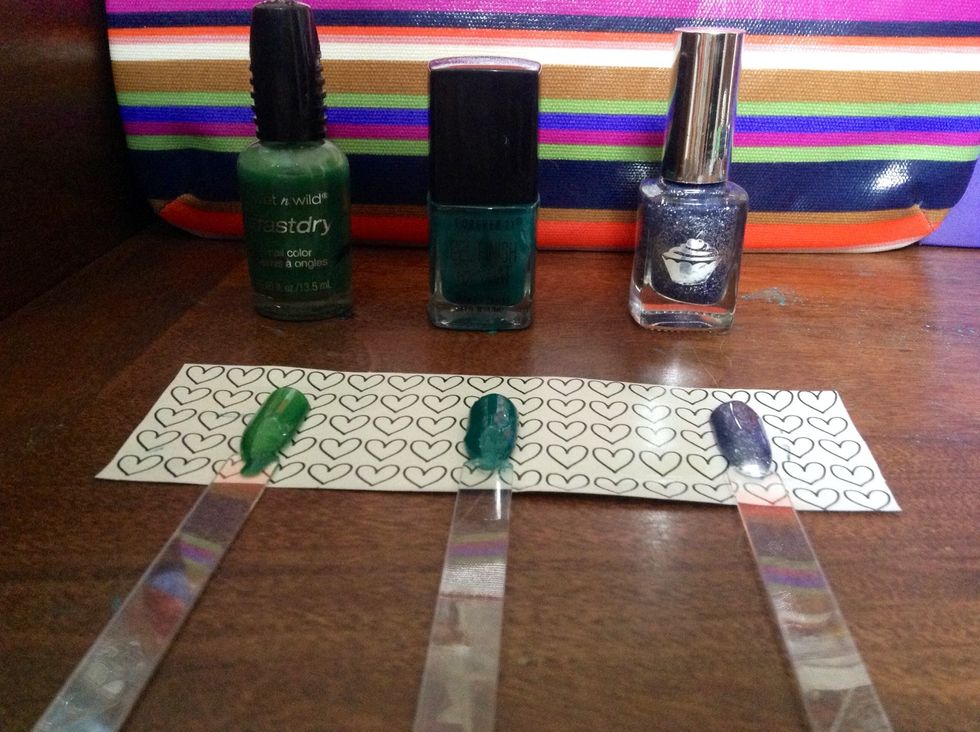 These are the three I made. The one to the far right, I had no clear polish, so I used a glitter.
1.0 Clear nail polish
1.0 Funnel
Eye shadow you don't use
1.0 Spoon