How to Complete Your Native American Shirt
1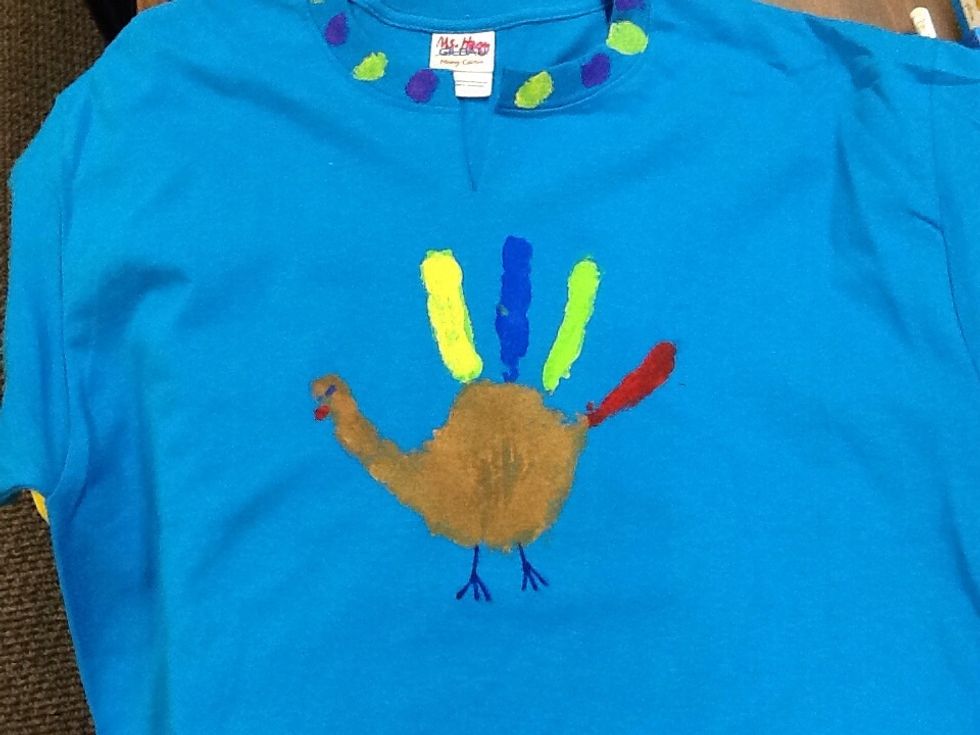 The t-shirt has been painted with your child's handprint and will be sent home.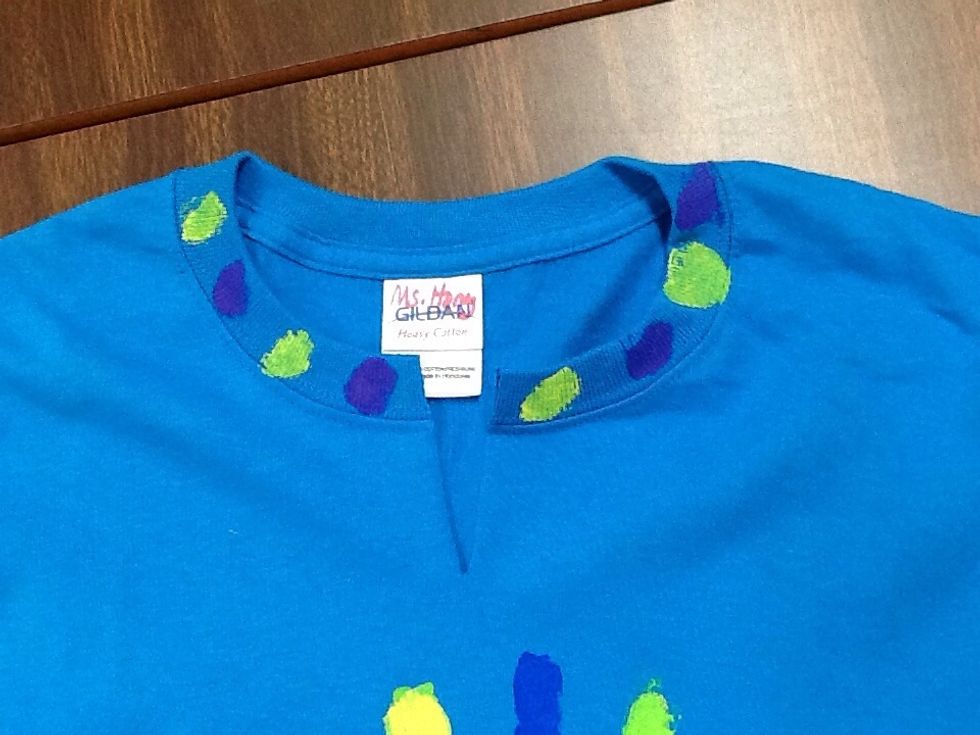 Cut you collar with a straight line vertically as shown.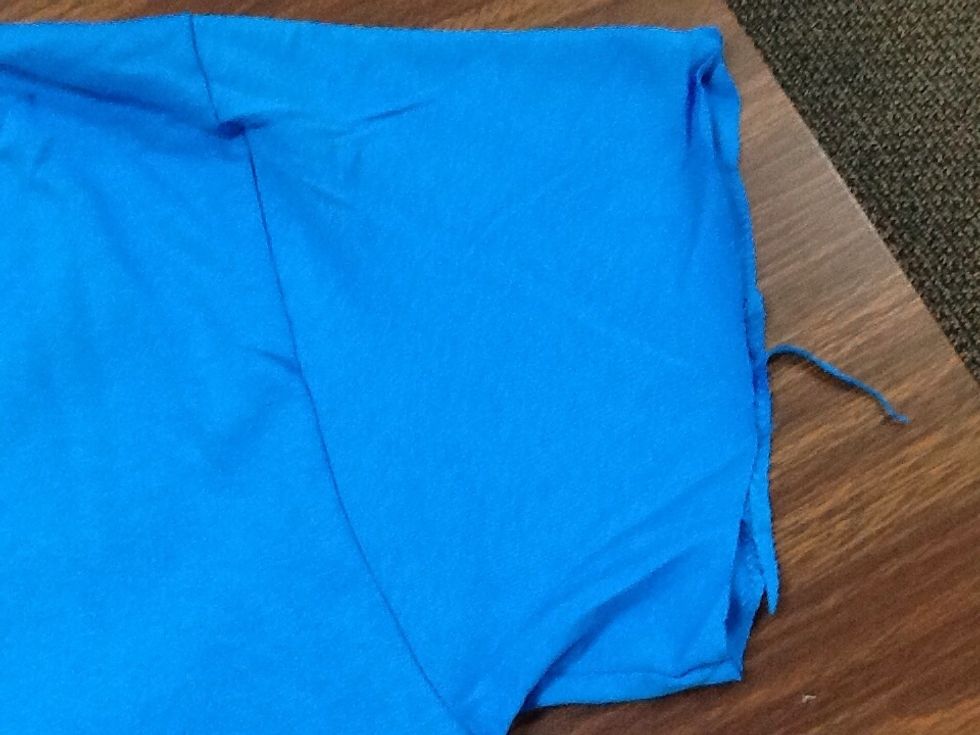 Cut the hem edge off of the sleeves and bottom of shirt.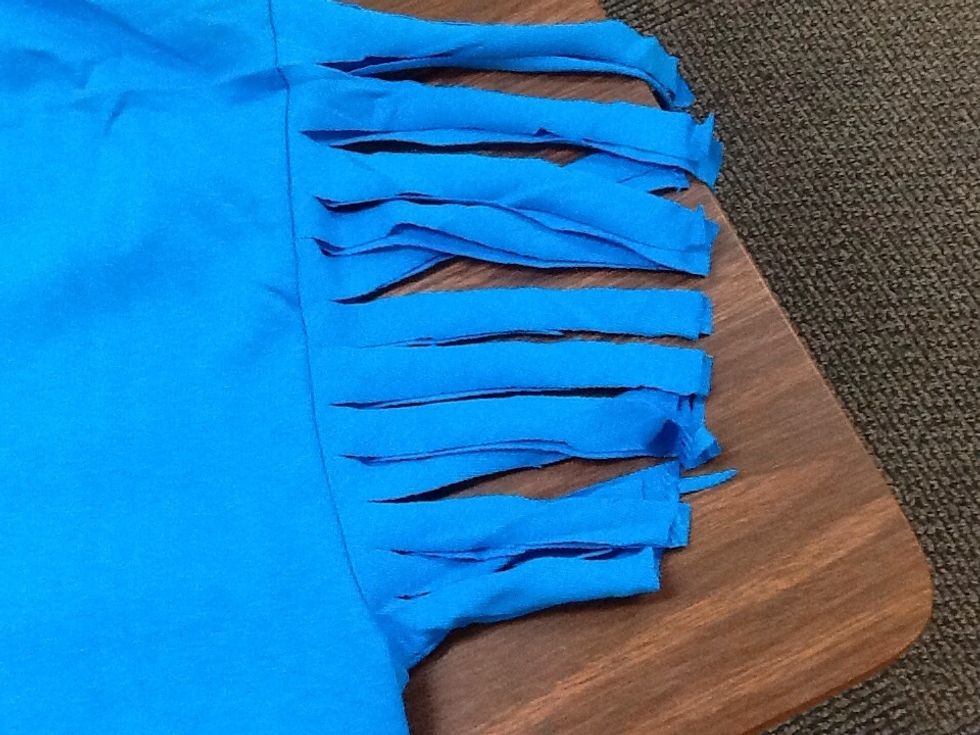 Cut strips on the sleeves. These do not need to be exact.
Cut THIN strips up the bottom of shirt.
Pull a bead on the strip and knot the bottom of some or all of the strips.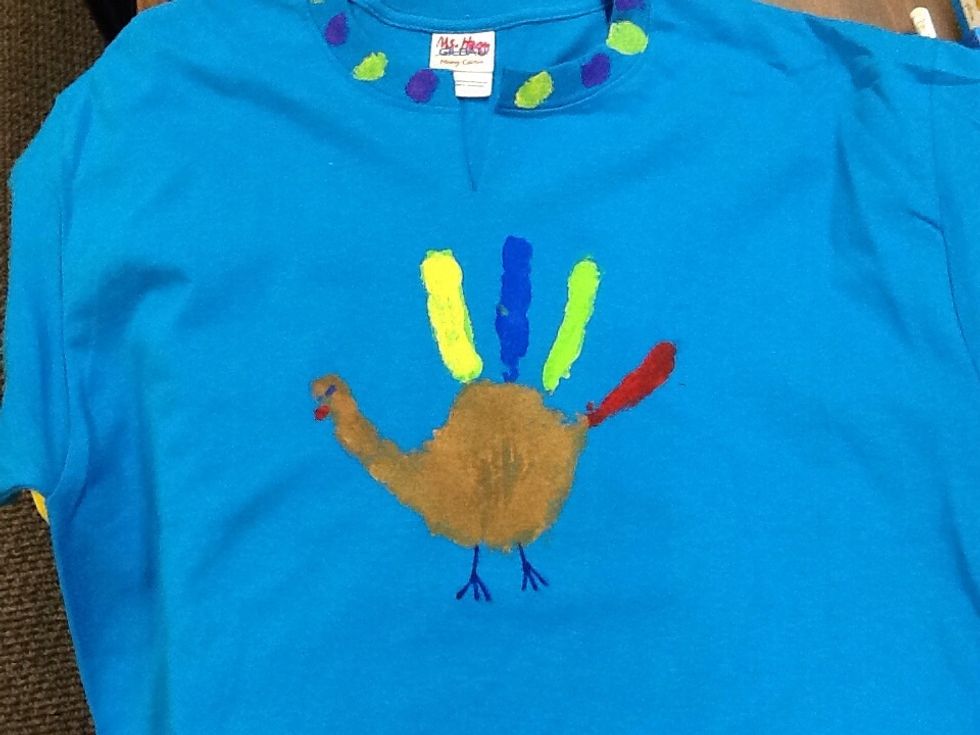 Now decorate your outfit any additional way you desire.
Scissors
Pony beads (I will send home 20).