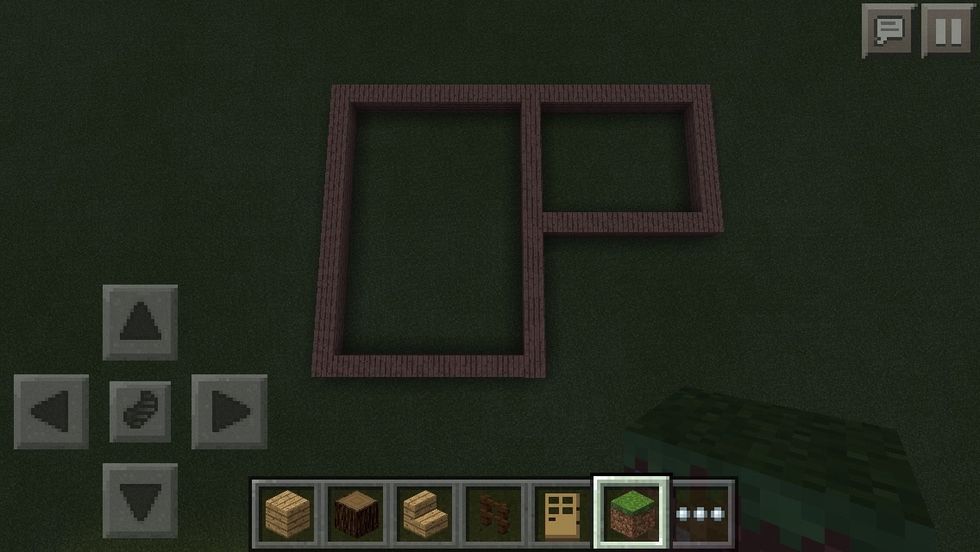 First star off making this shape using oak wood planks. The measurements don't have to be accurate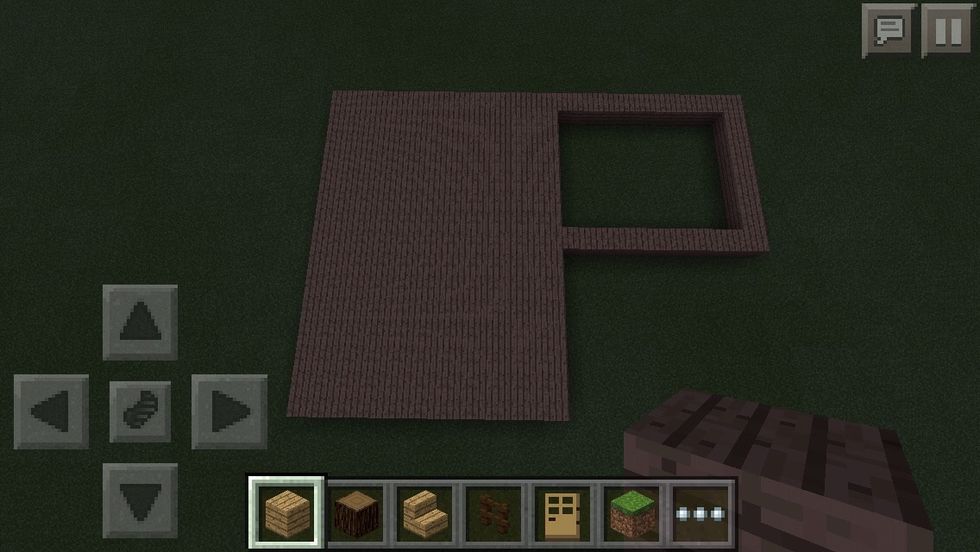 Then fill the insides of the larger rectangle with oak wood planks.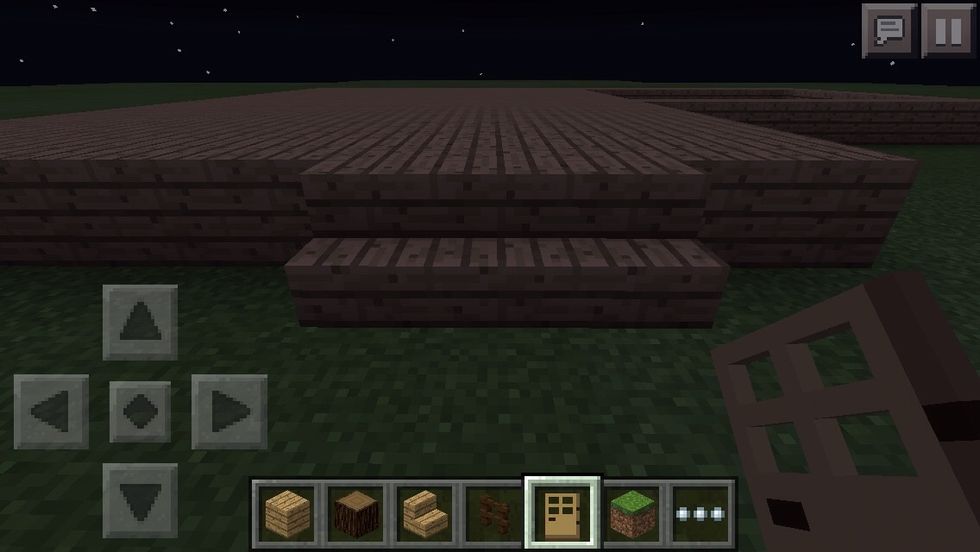 Put down three oak wood stairs at the front part of the shape.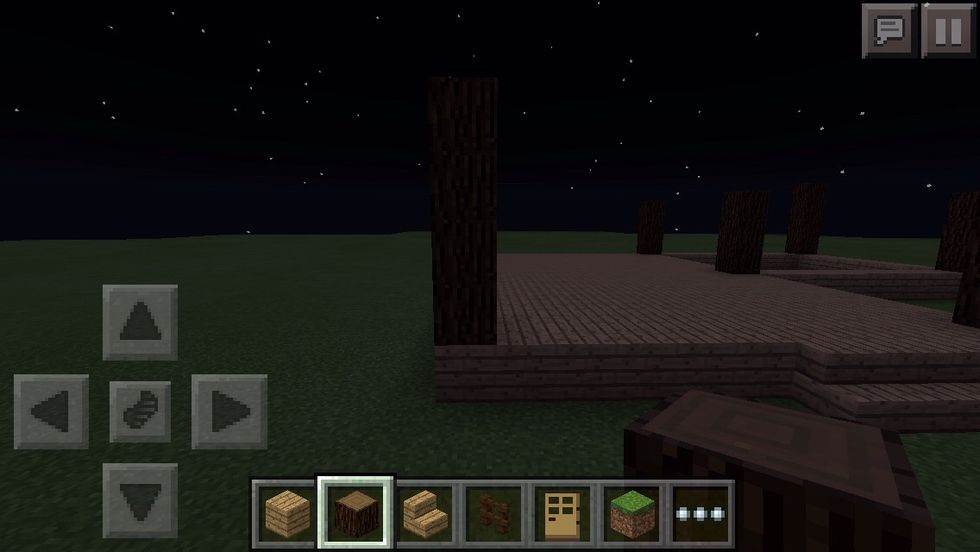 Now on each corner, build up a pole 4 blocks up high using spruce wood blocks.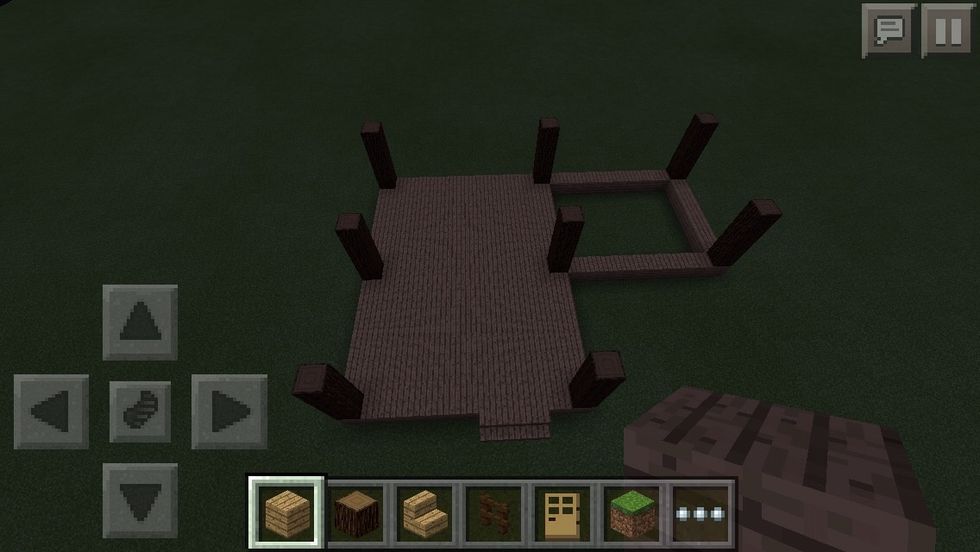 You can see that I have made 8 poles total.
Next using spruce blocks again, I have outlined the outer parts of the shape. Place blocks on top of wooden plank. Remember to leave a one block hole around the stairs for he door!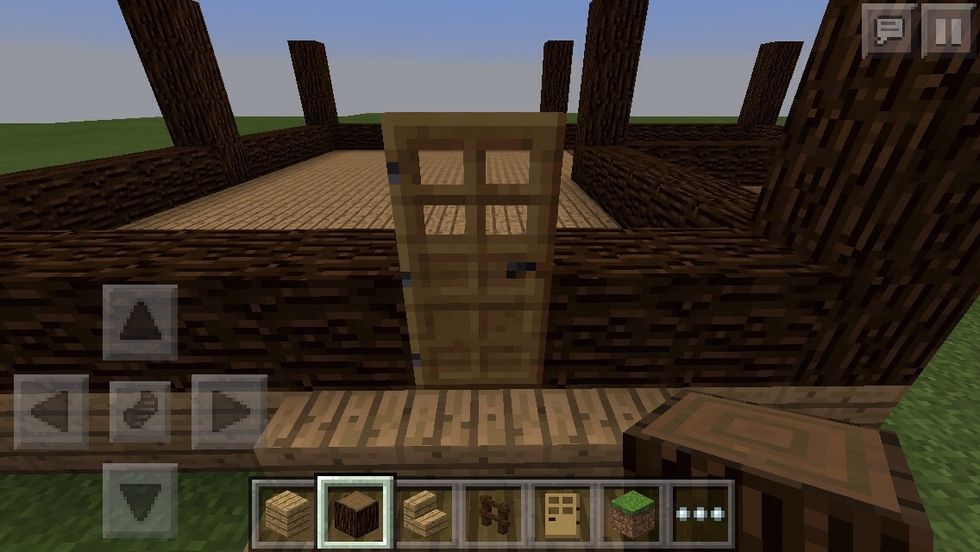 Place the door.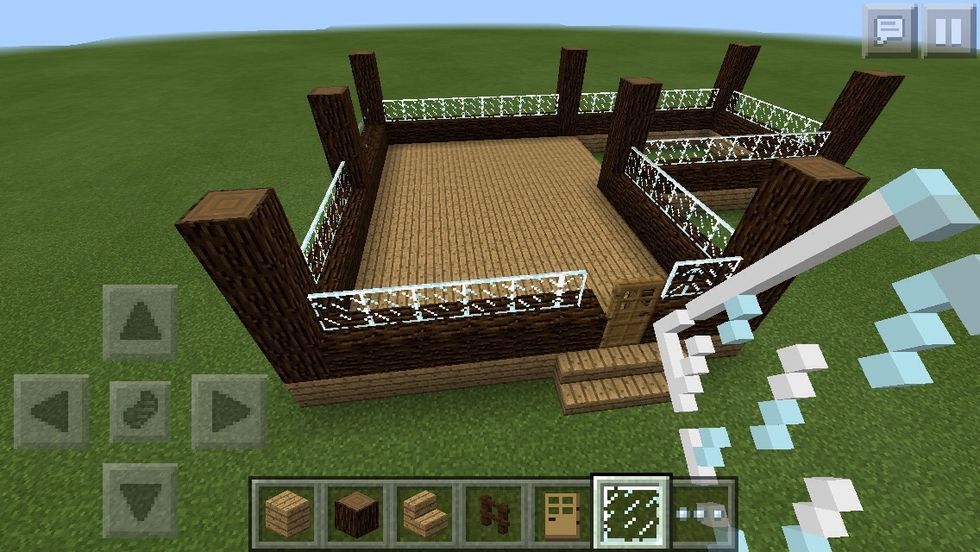 Now, place a layer of glass pane on top of the spruce wood.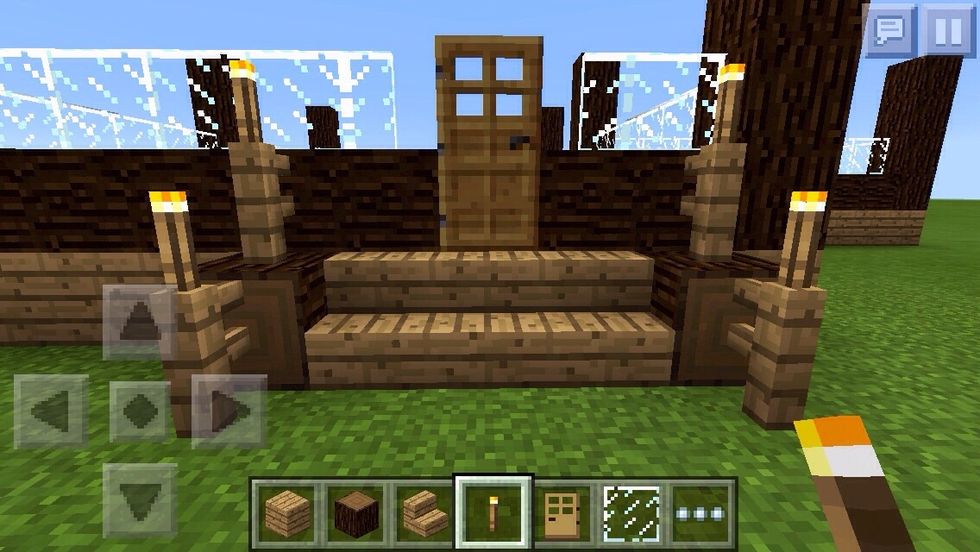 You can also add fences
And torches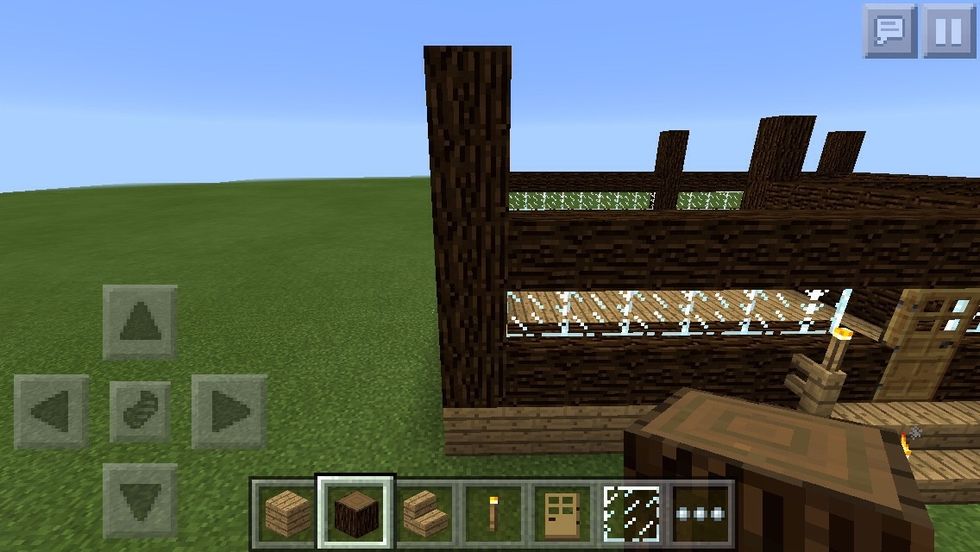 I decided to add one more spruce wood block to the towers.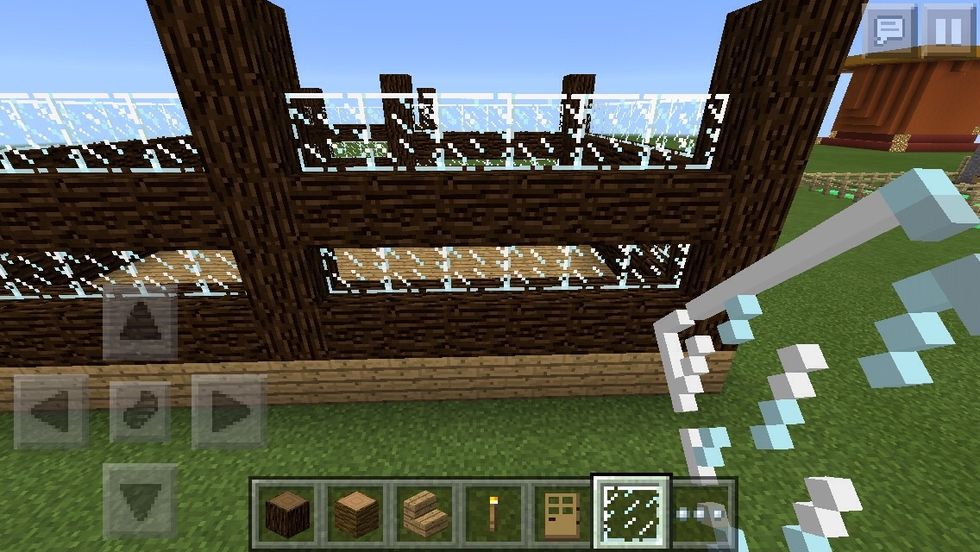 Then make another layer of glass pane on top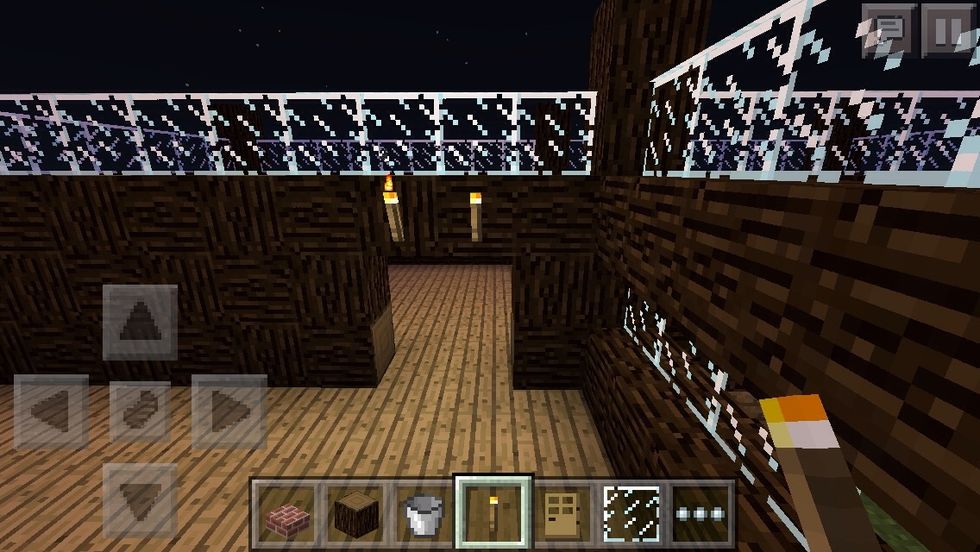 Let's start the interior!!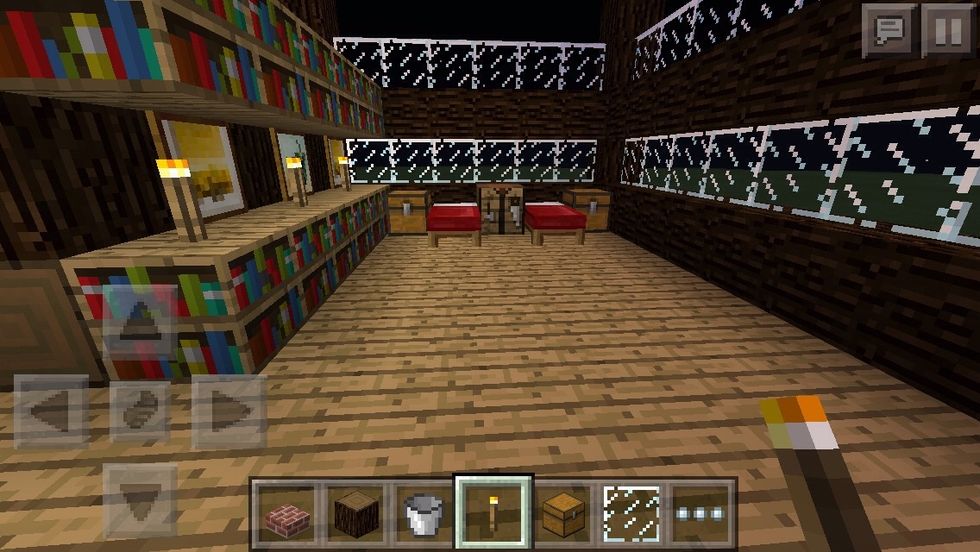 In this room, I decided to make it a bedroom so I placed beds, bookshelves, chests,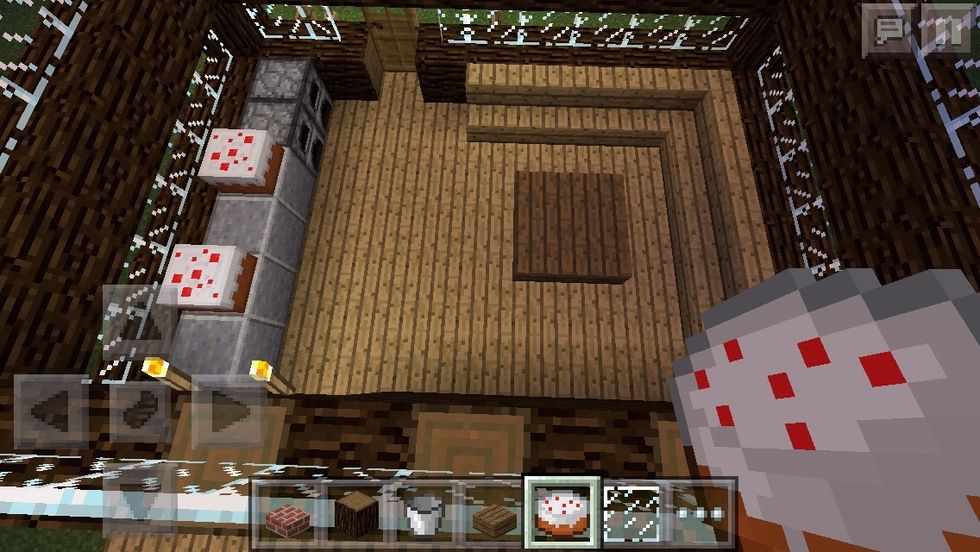 This is the first room you would be in when you enter this house. I made it as sort of a combination of a kitchen and s living room but of coarse you can put whatever you want in it😀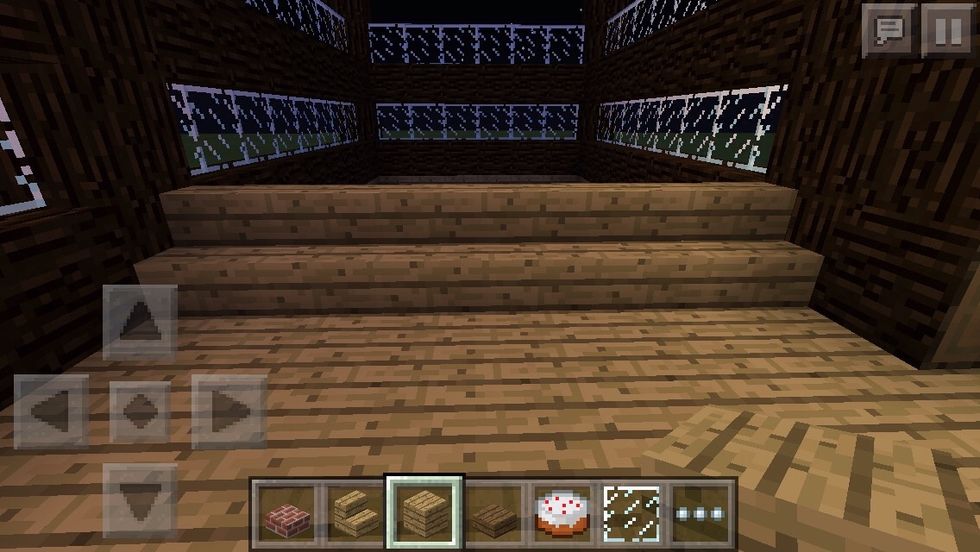 Now in the bed room you will probably notice a part of s rectangle that is not filled with wooden planks. Make a row of wooden stairs.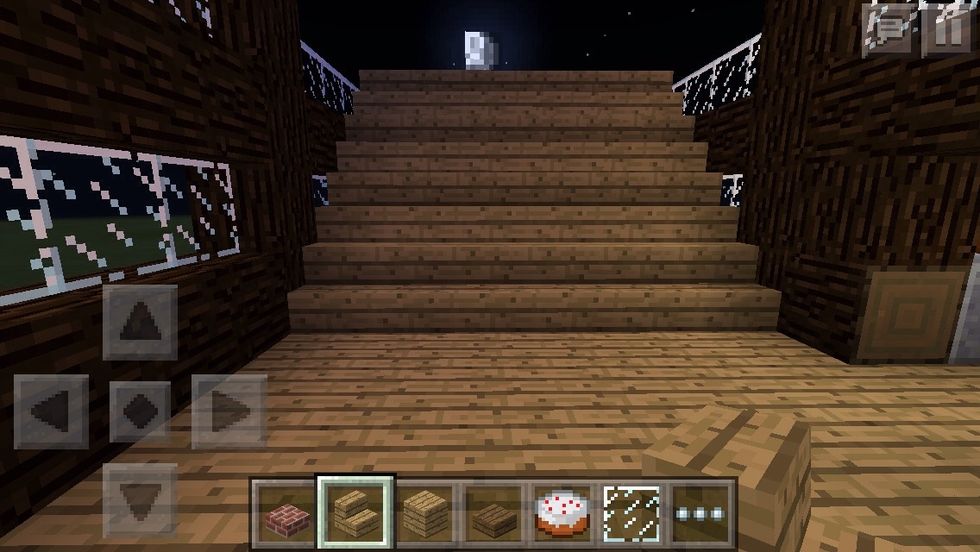 Continue until you get to the same level as the glass pane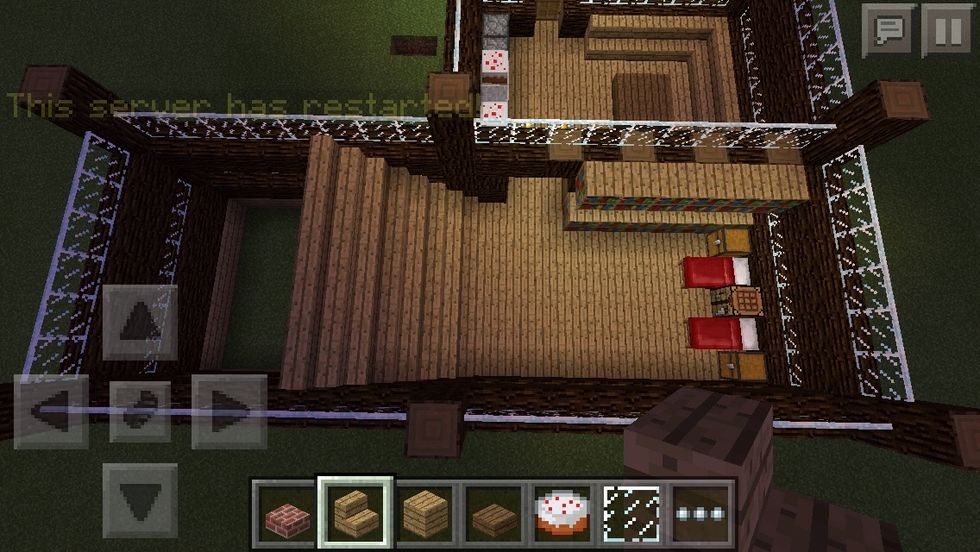 View from the top..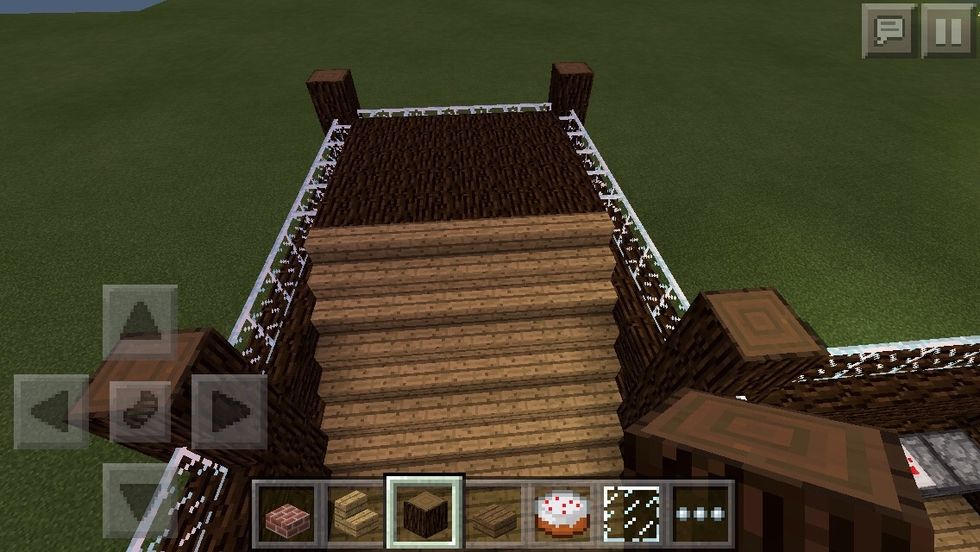 Make the level using spruce wood blocks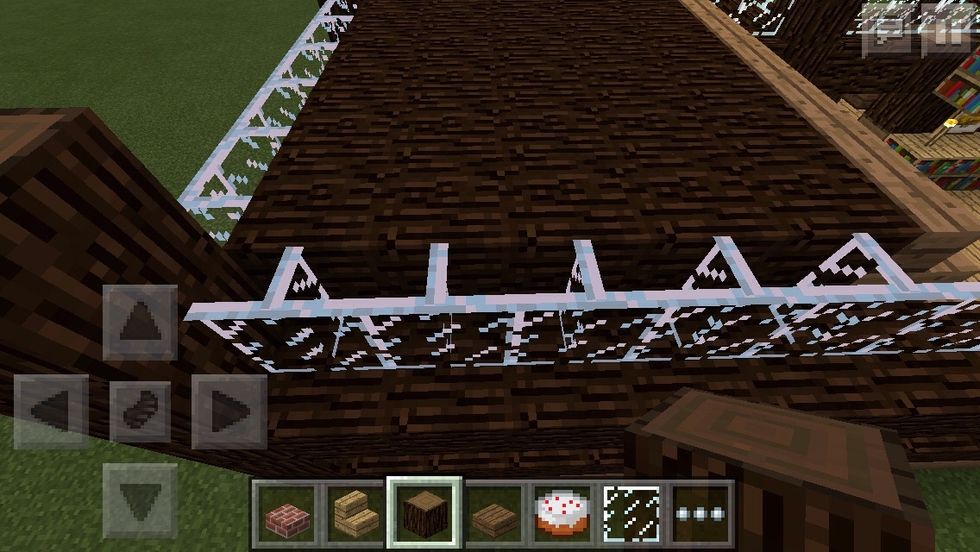 Close up view...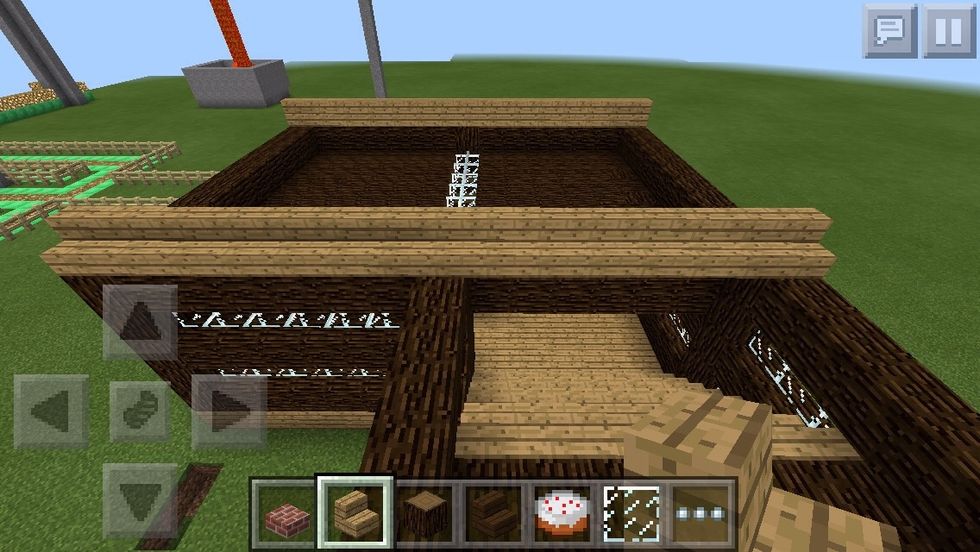 Once you have also made the spruce wood ceiling on the other rectangle, start the rooftop by using oak wood planks.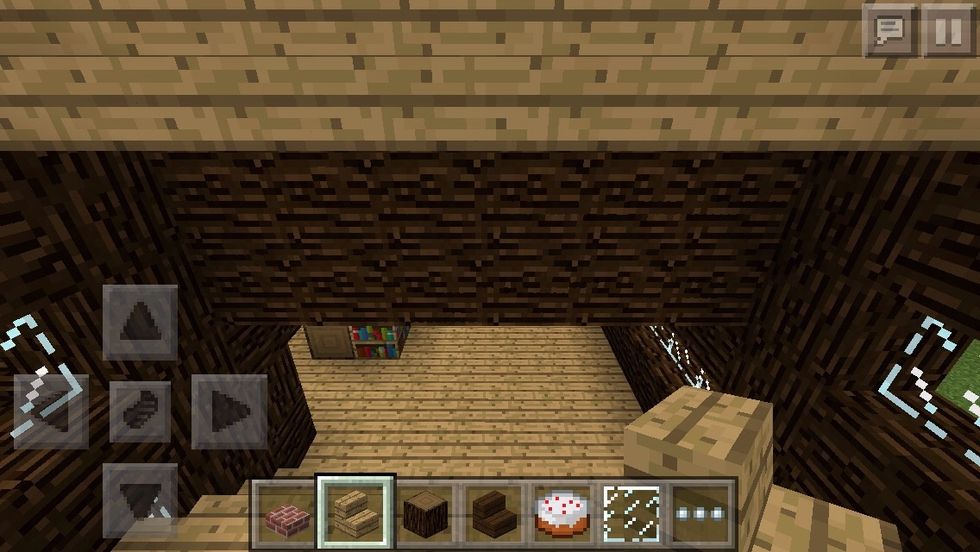 Here you can see that I have filled the row up to make two rows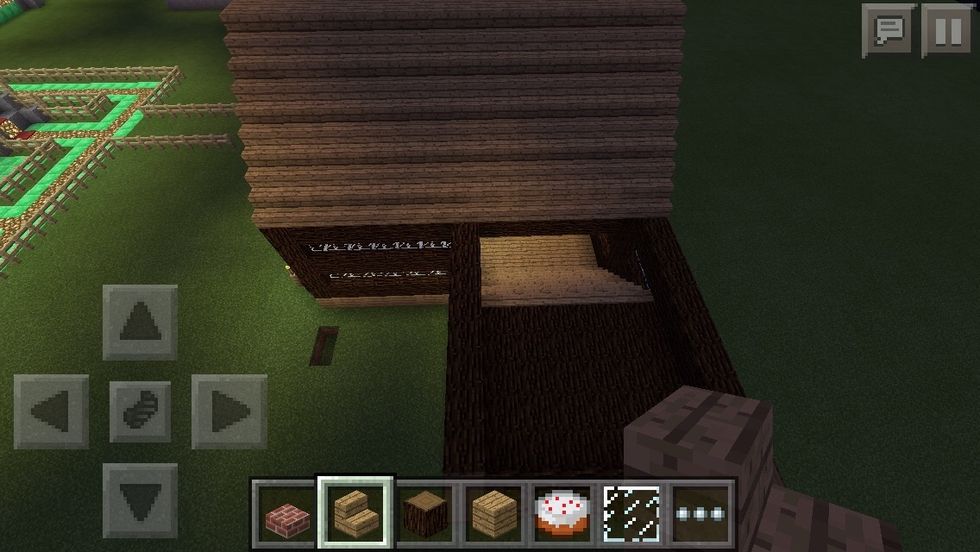 Build up the roof until they meet at the top.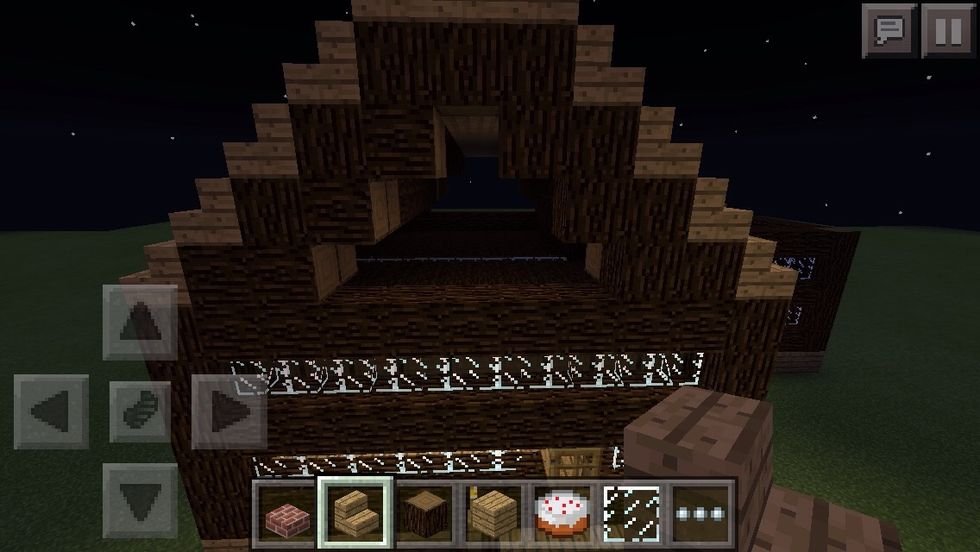 At the front of the roof, there will be a triangular hole.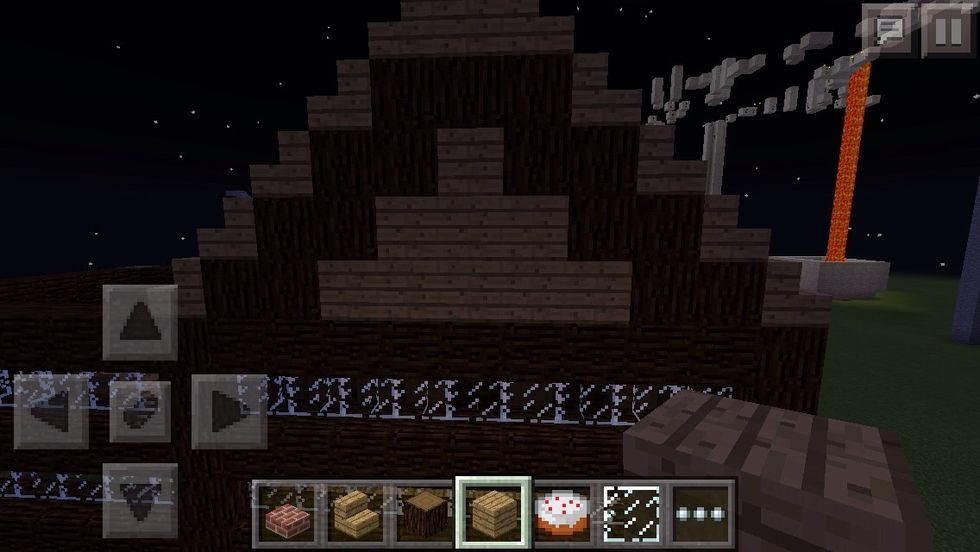 Fill it up with oak wood planks.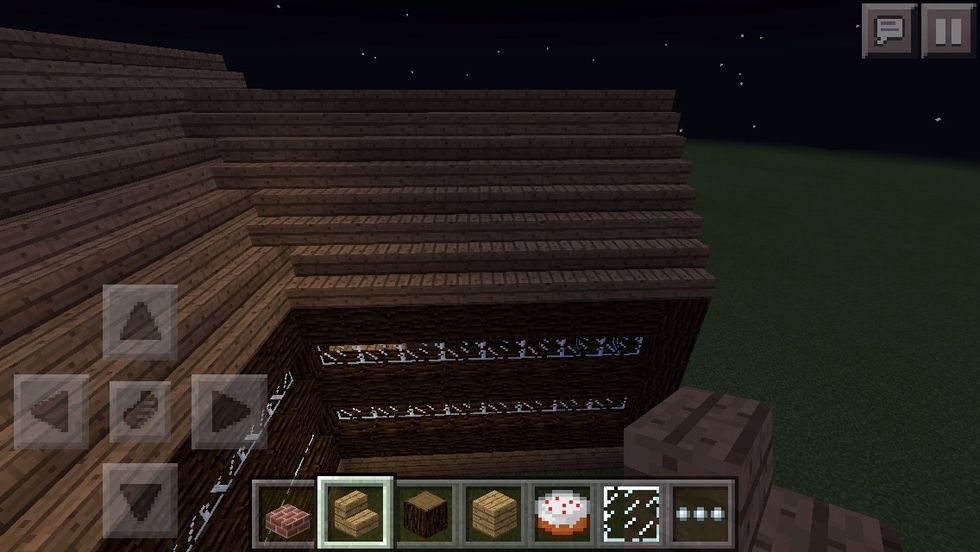 Now, we are almost done!!! Build up another part of the roof but turned around. Make sure to tuck the ends in when you are connecting the two rooftops together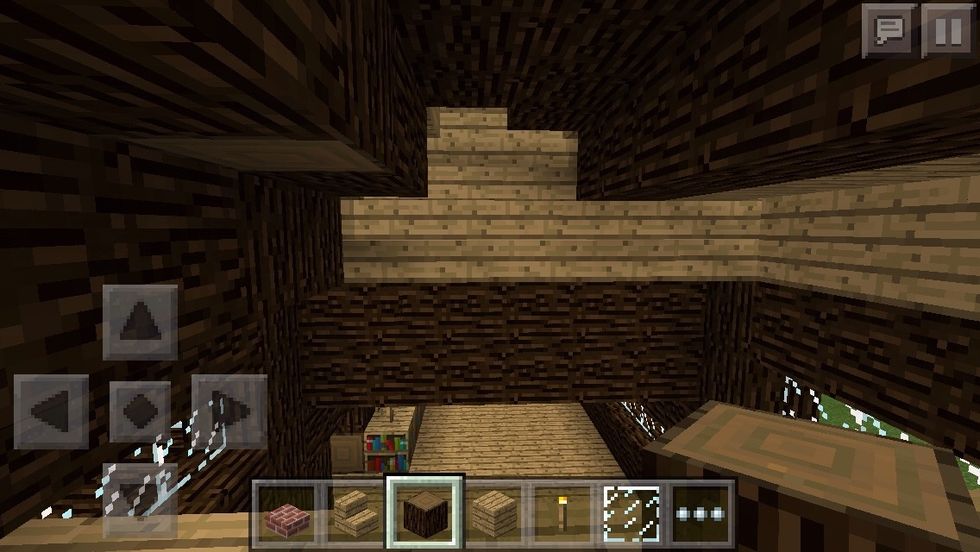 In the inside it may look a bit messy because of the two rooftops connecting... You can try covering it up if it bothers you but I decided to leave it like that.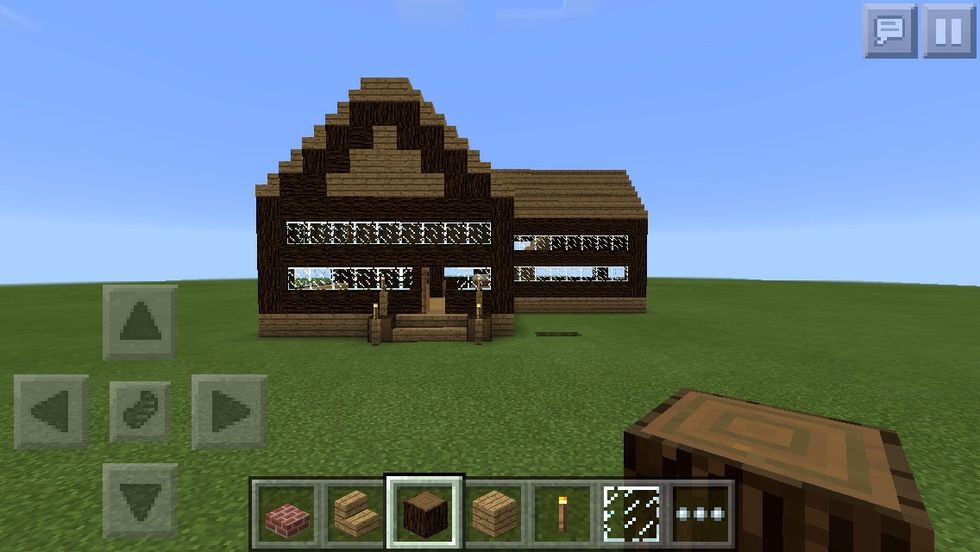 And now you are FINISHED!!!!
Oak Wood planks
Spruce wood block
Oak wood stairs
Torches (for when it gets dark)