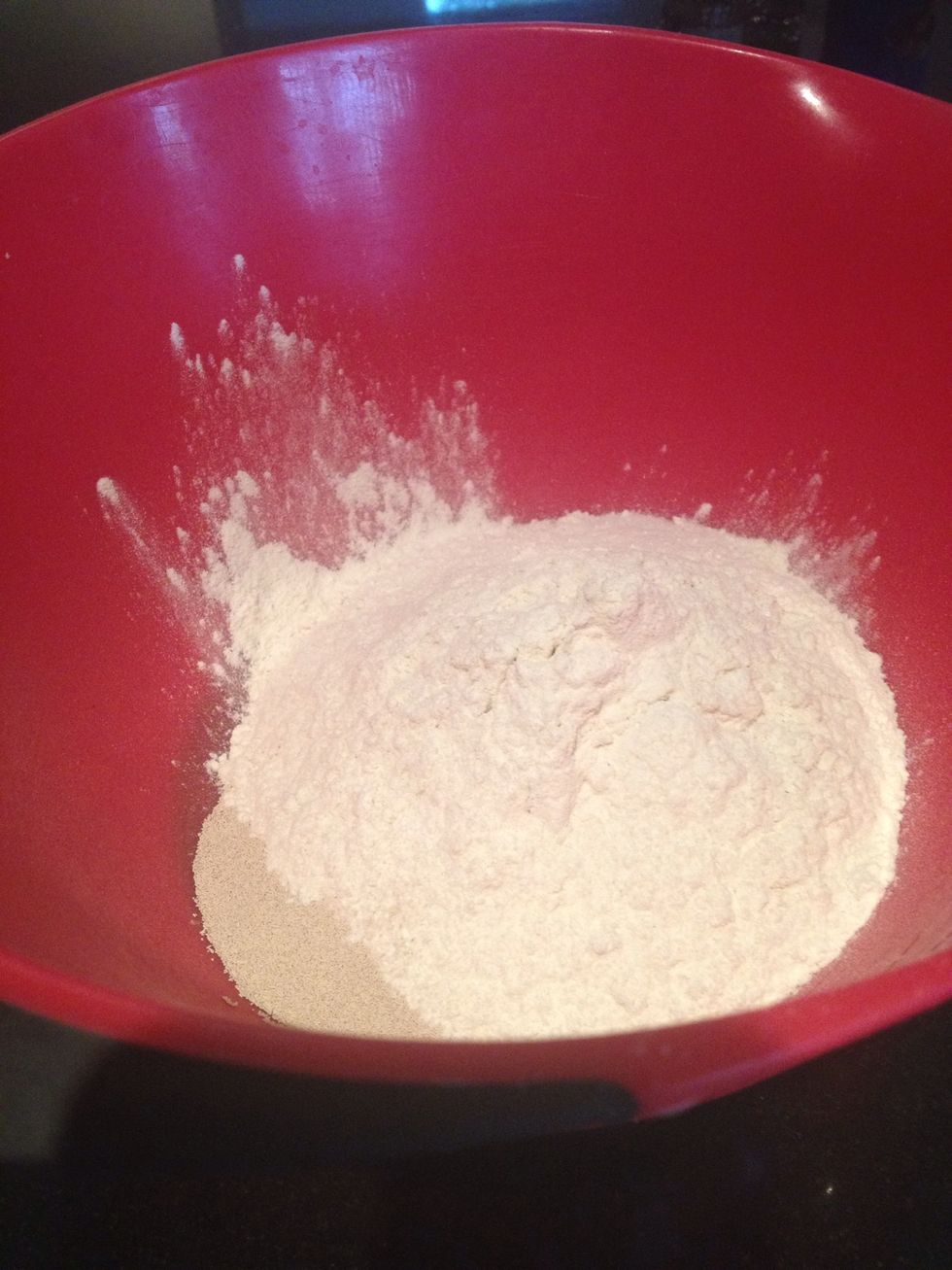 Place bread flour in bowl then yeast and salt (make sure to place them away from each other)
Place 30 g butter in the bowl with 3 quarters of the water and combine with hands.
Add the remaining water gradually until you get a sticky dough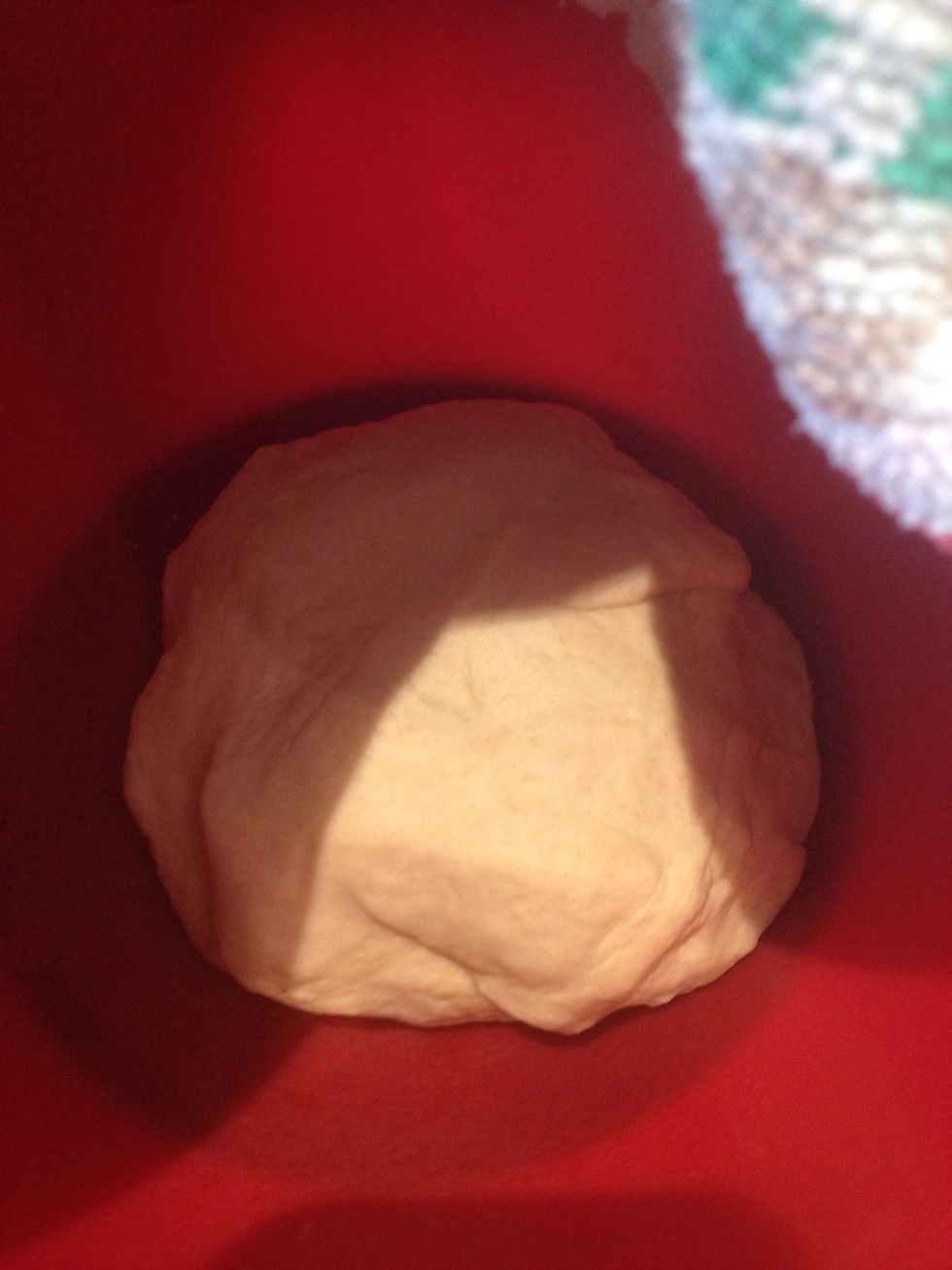 Knead for 10 mins in an oiled surface until it looks like the above picture then leave to rise in a bowl covered with a towel for at least an hour.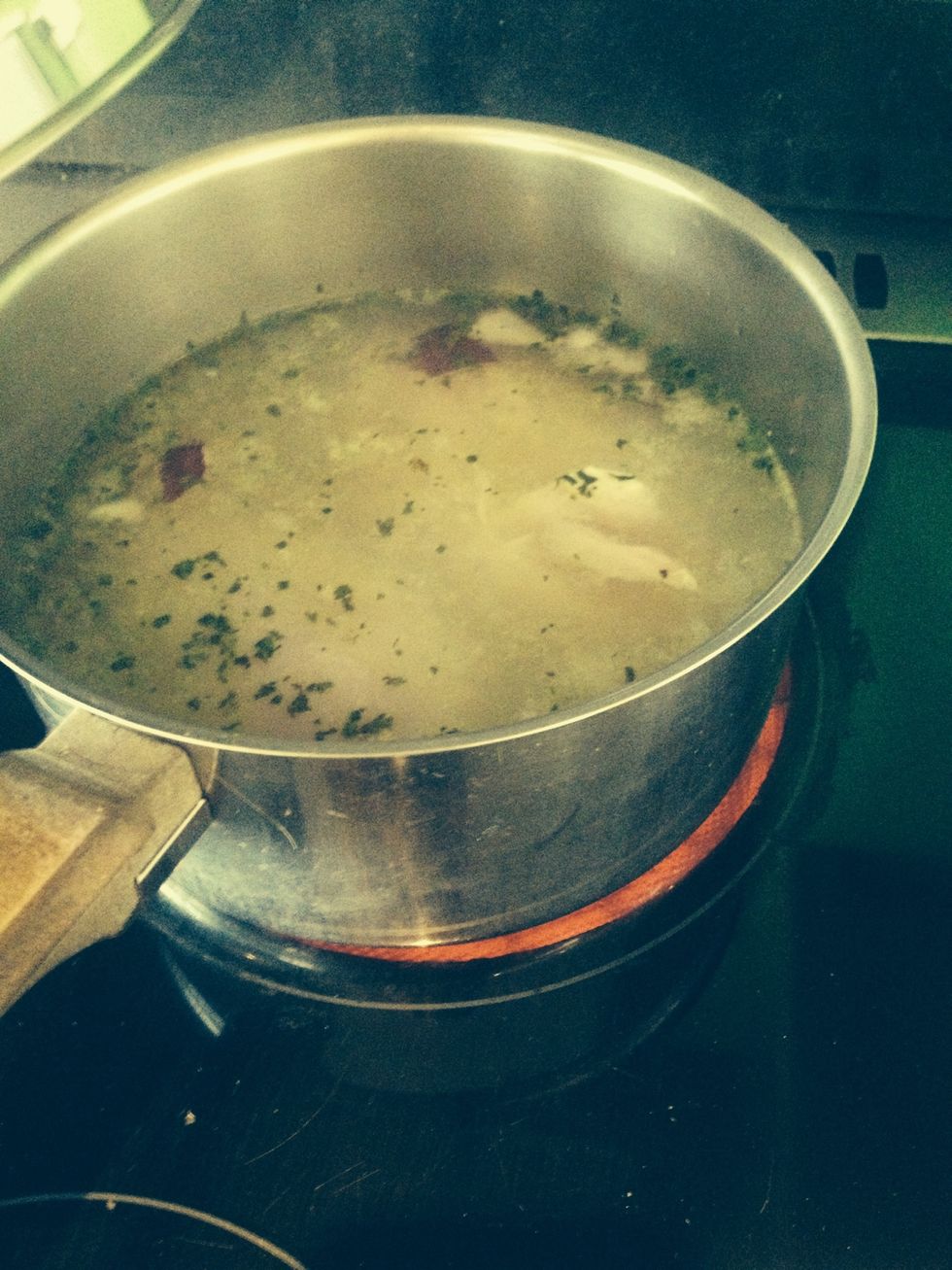 Now onto the chicken filling this is very versatile so you can add what you like :) I boiled the chicken in chicken stock over a pan for half an hour with some coriander , onion and garlic .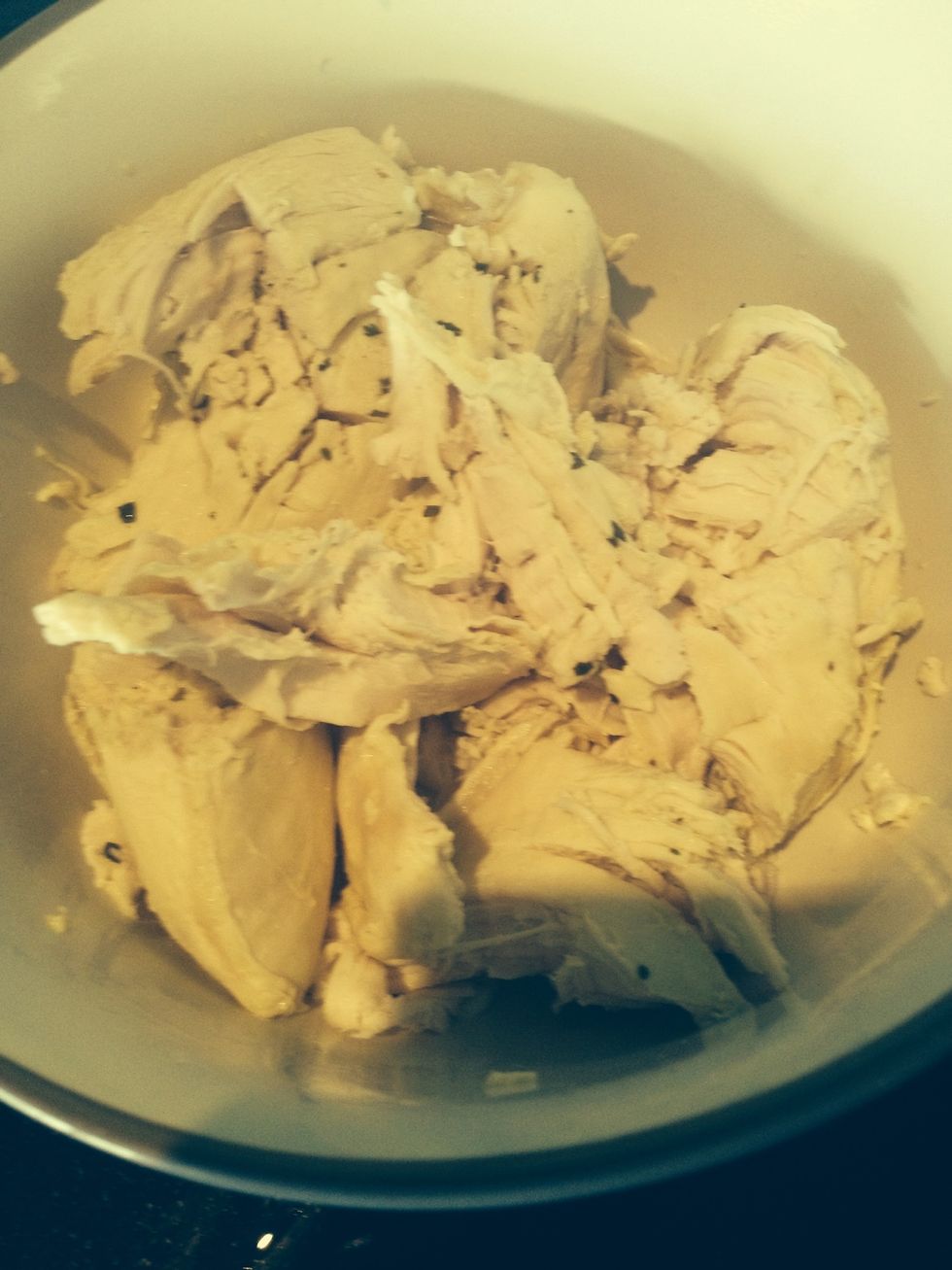 After boiling strain the chicken and begin to shred it :)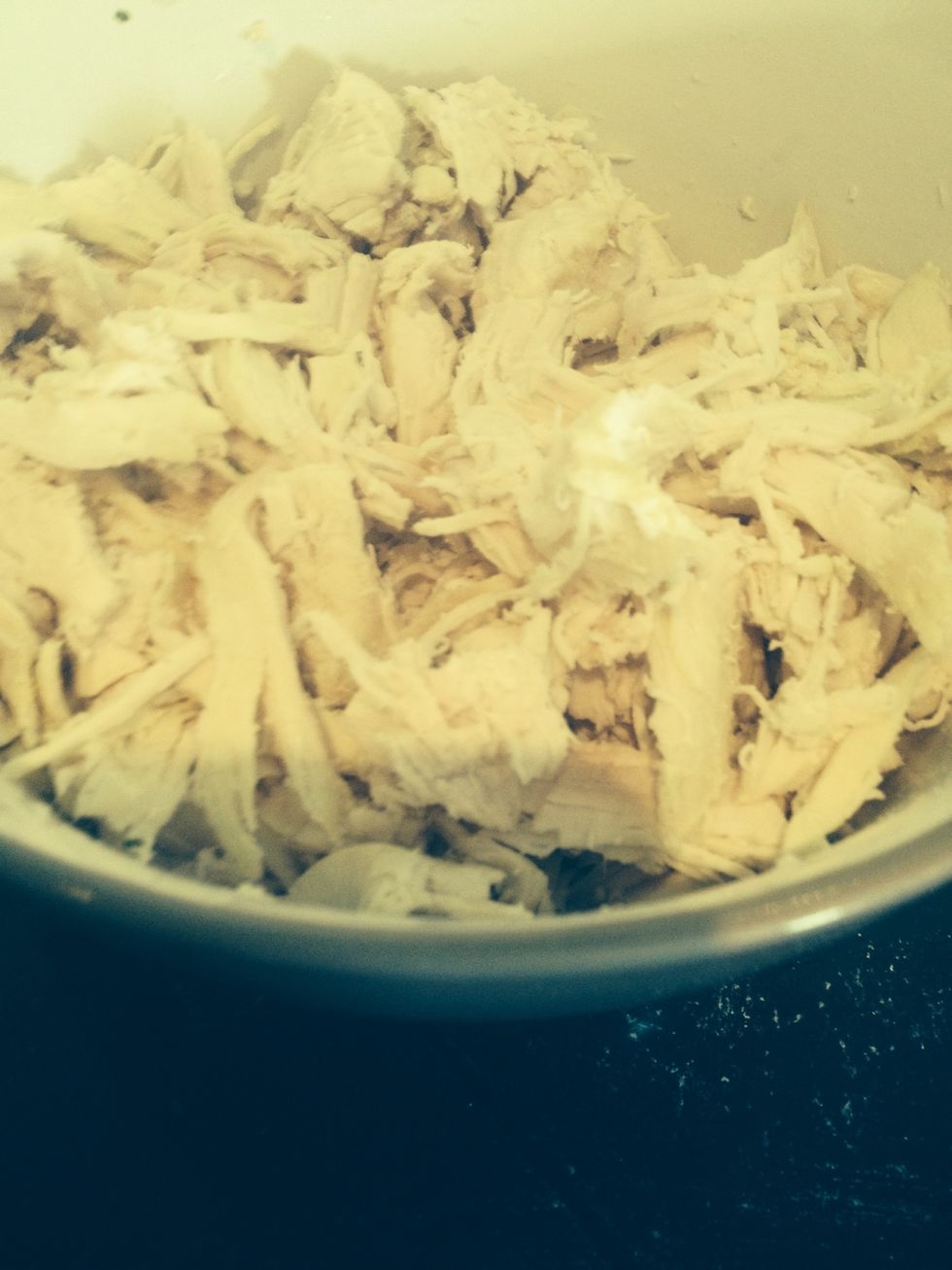 The shredded chicken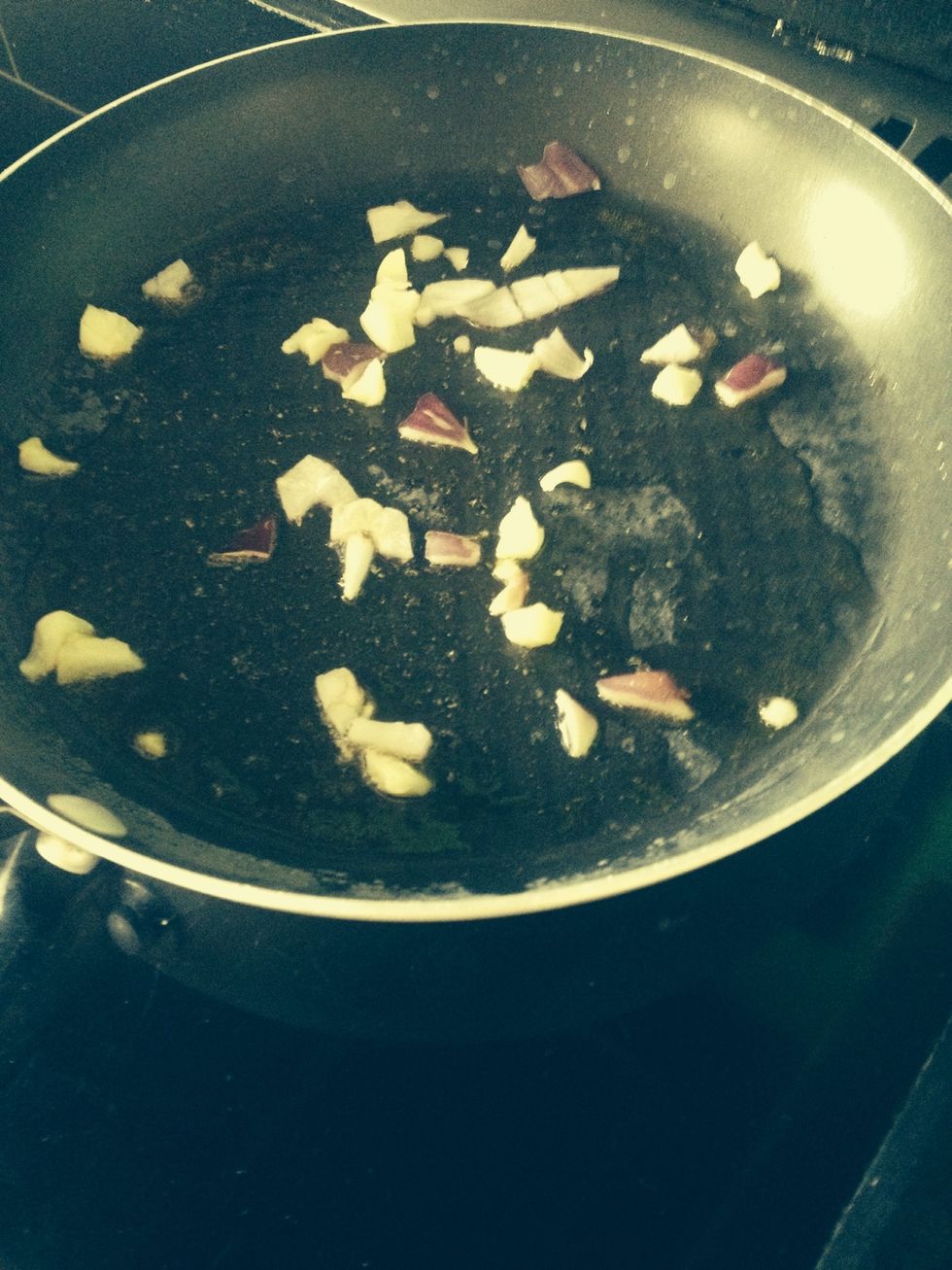 Soften an onion and garlic in a frying pan
Add the tbs of flour and salt to the onion and garlic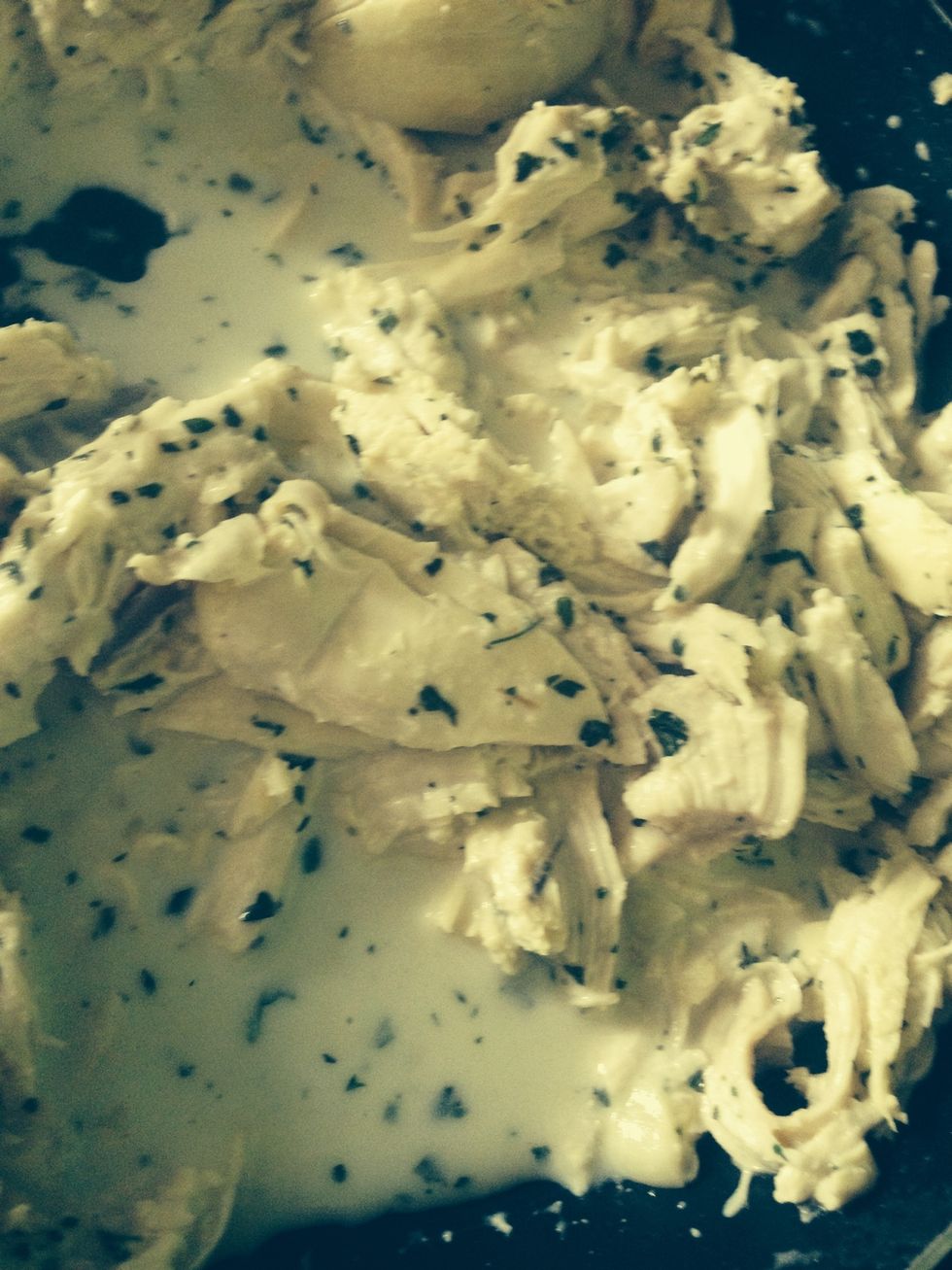 Then add about 10 tablespoons of milk and the coriander and wait till the milk has been virtually evaporated then remove the chicken
Set chicken aside in bowl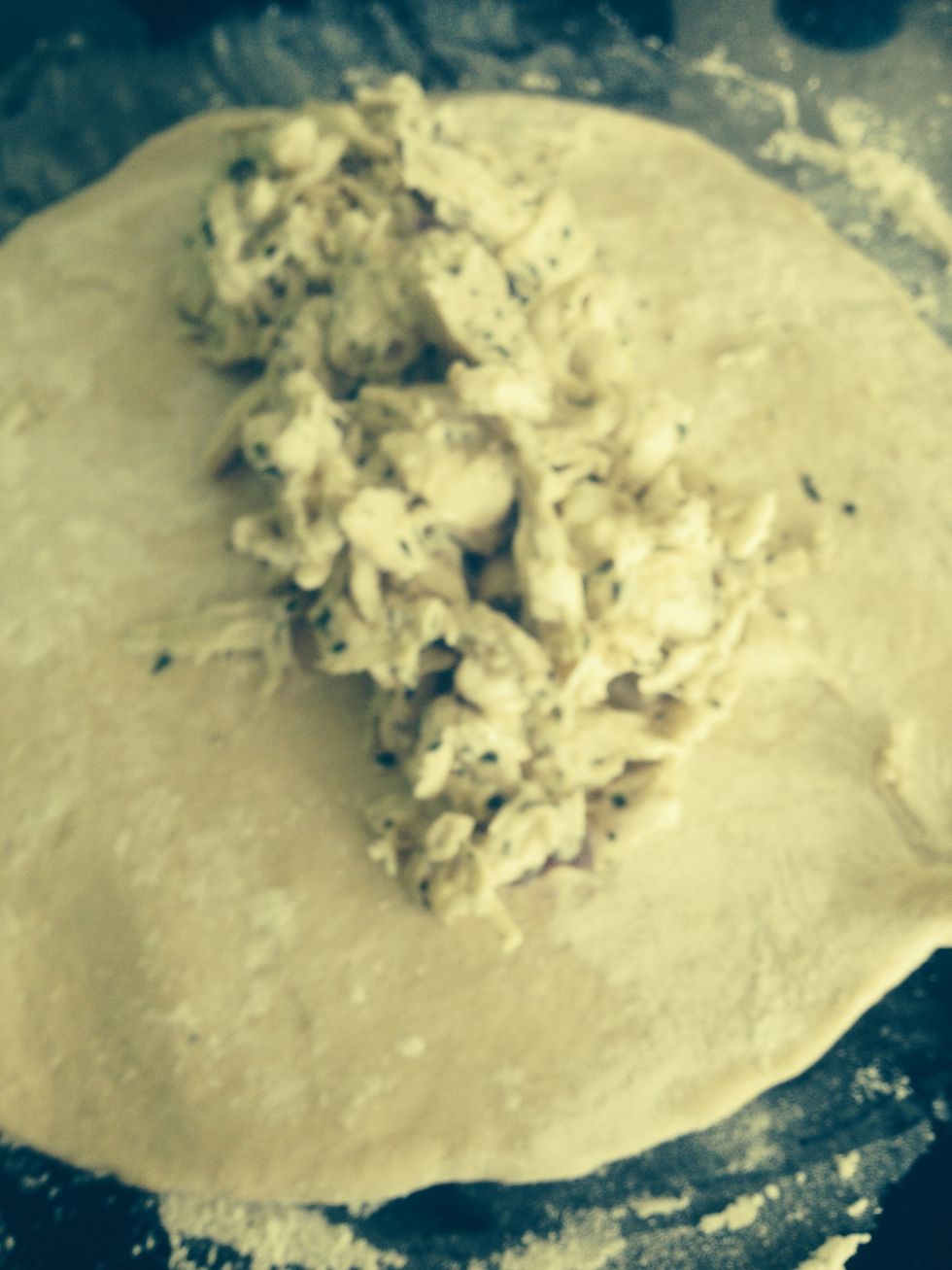 When dough has finished rising roll out into a floured surface and lay chicken down the middle of it.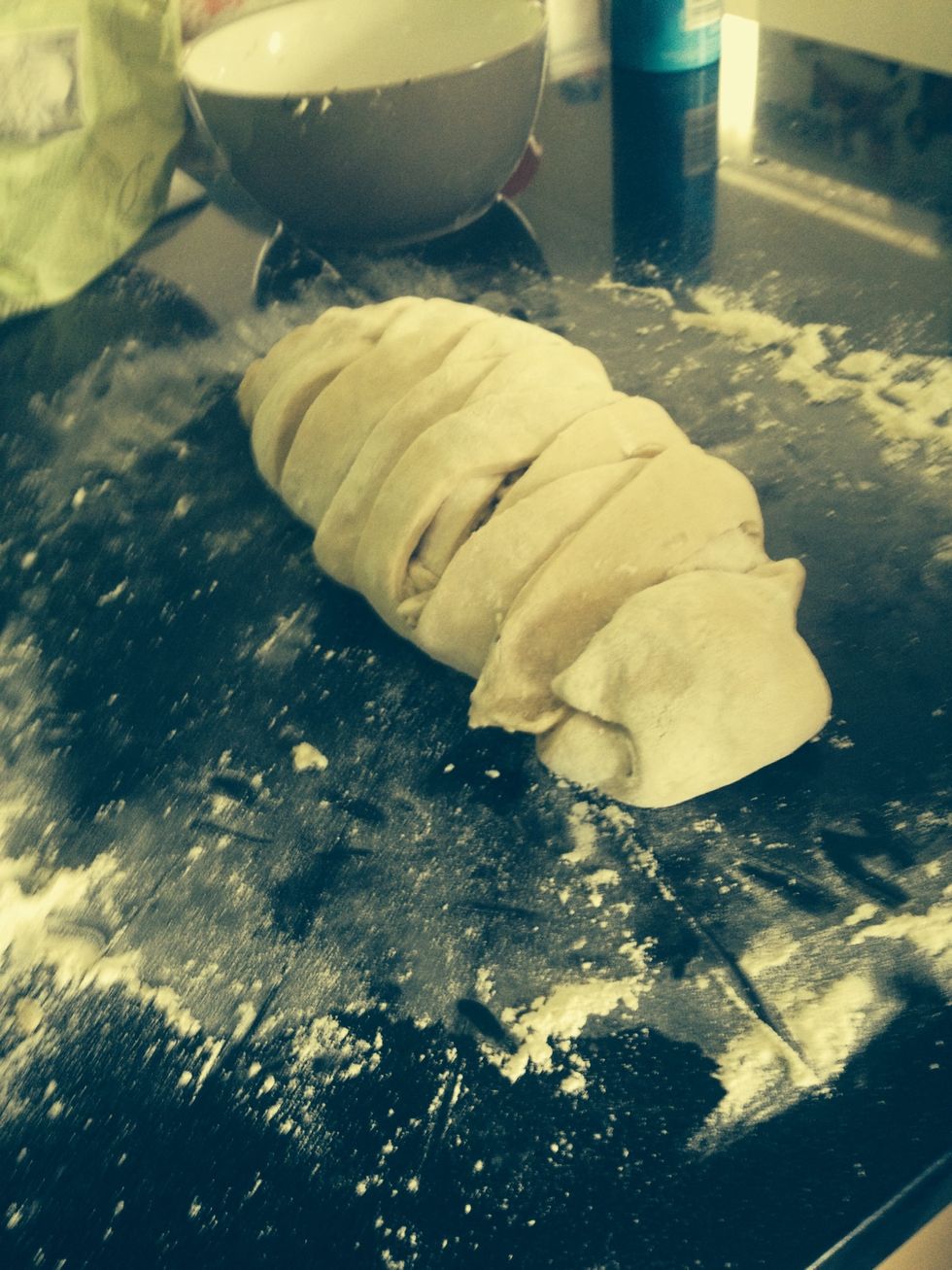 You can now plait the bread by making a slit ethier side of the bread and going from there or you can simply make a loaf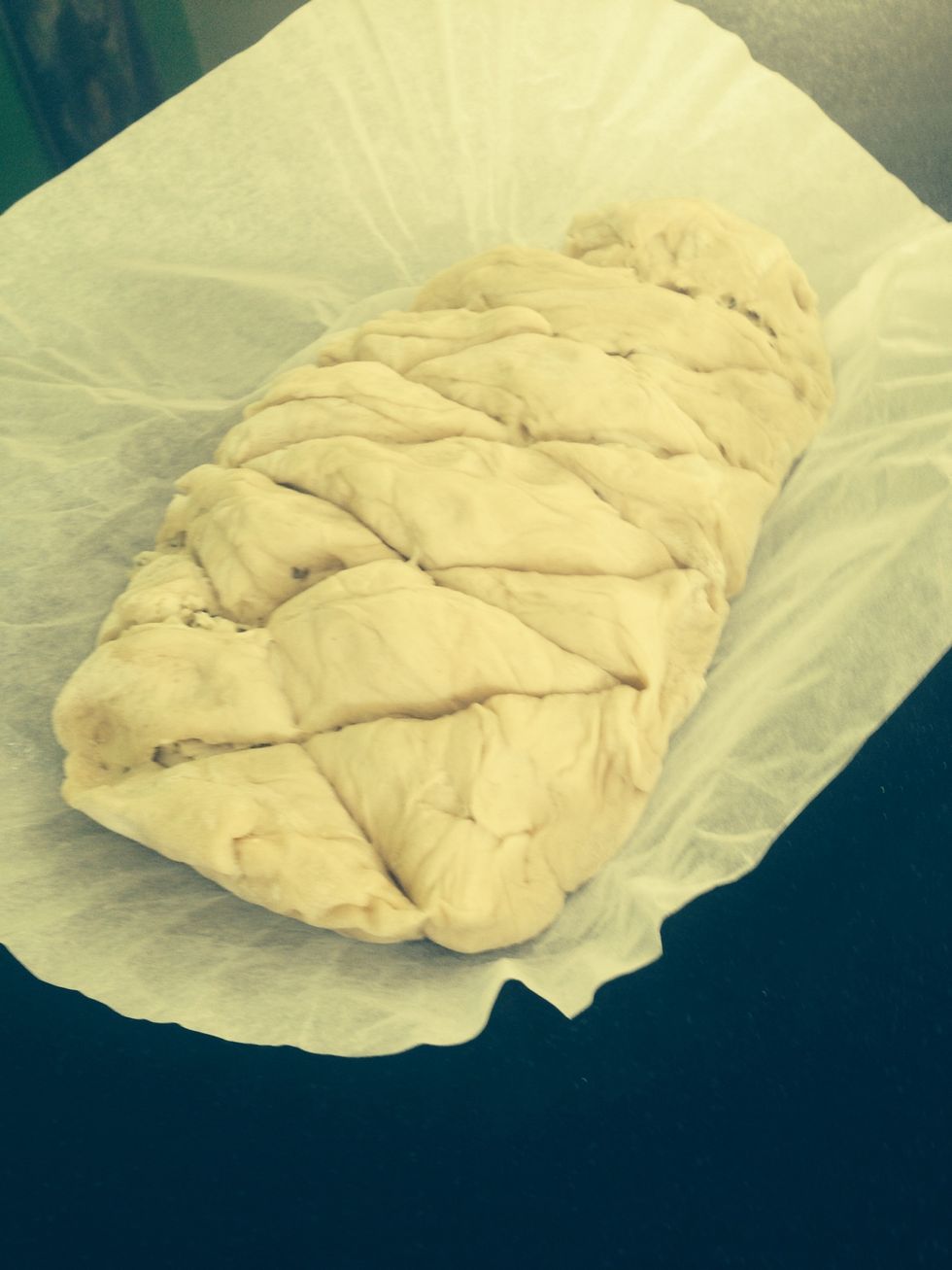 Preheat a fan assisted oven to 200 degrees and a normal oven to 220 place the roasting tin on the bottom to warm up Leave the bread to proof for an hr and it should look like this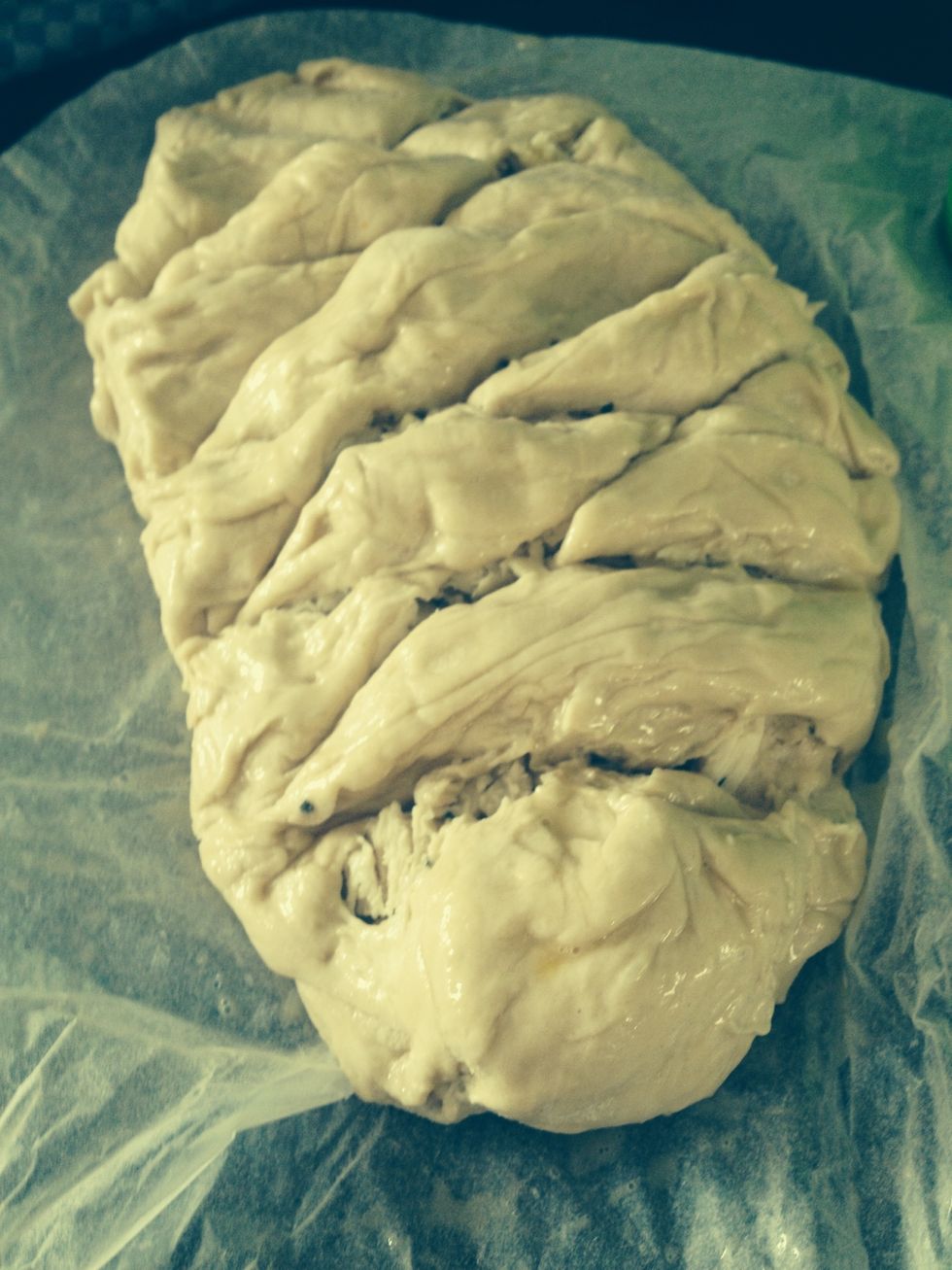 Then brush the bread with egg wash and place into the oven on the pre warmed tray for 40-45 mins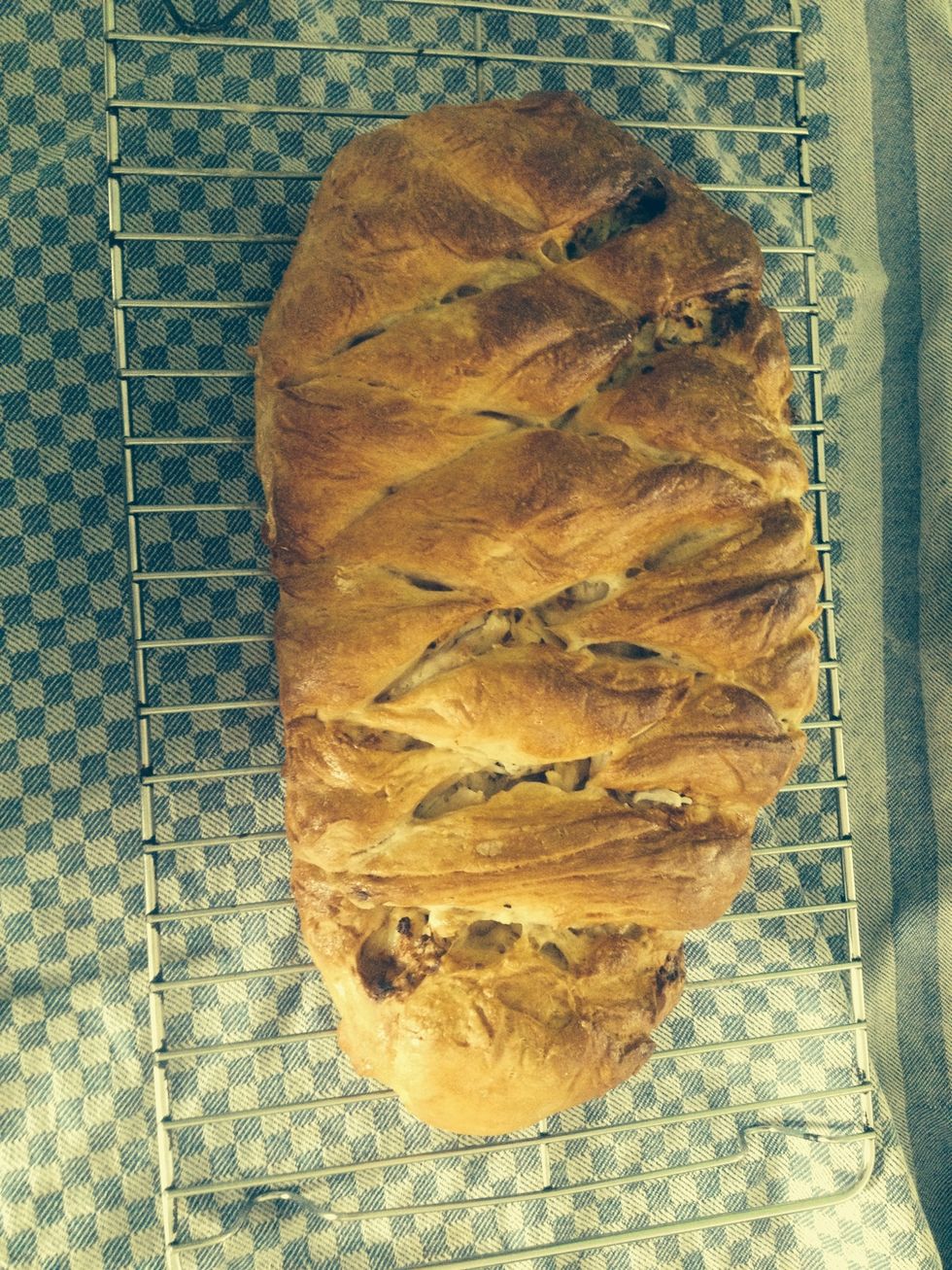 Remove from the oven and leave on cooling rack for 10 mins
250.0g Strong white bread flour
5.0g Salt
5.0g Yeast
160.0ml Cool water
Olive oil for kneading
2.0 Breasts of chicken
1.0 Chicken stock cube
1.0 Pan of boiling water
Some milk
3.0Tbsp Coriander
2.0Tbsp Plain flour
2.0Tbsp Butter
1.0 Egg wash
30.0g Butter
Katie Swiftie
Hey ! Thanks for checking out my snapguide . I love to bake and play guitar. Country music is my jam and I'm a history and makeup fan :) x