Step 1: Set your pedal board on a flat surface (you can either buy or build a pedal board).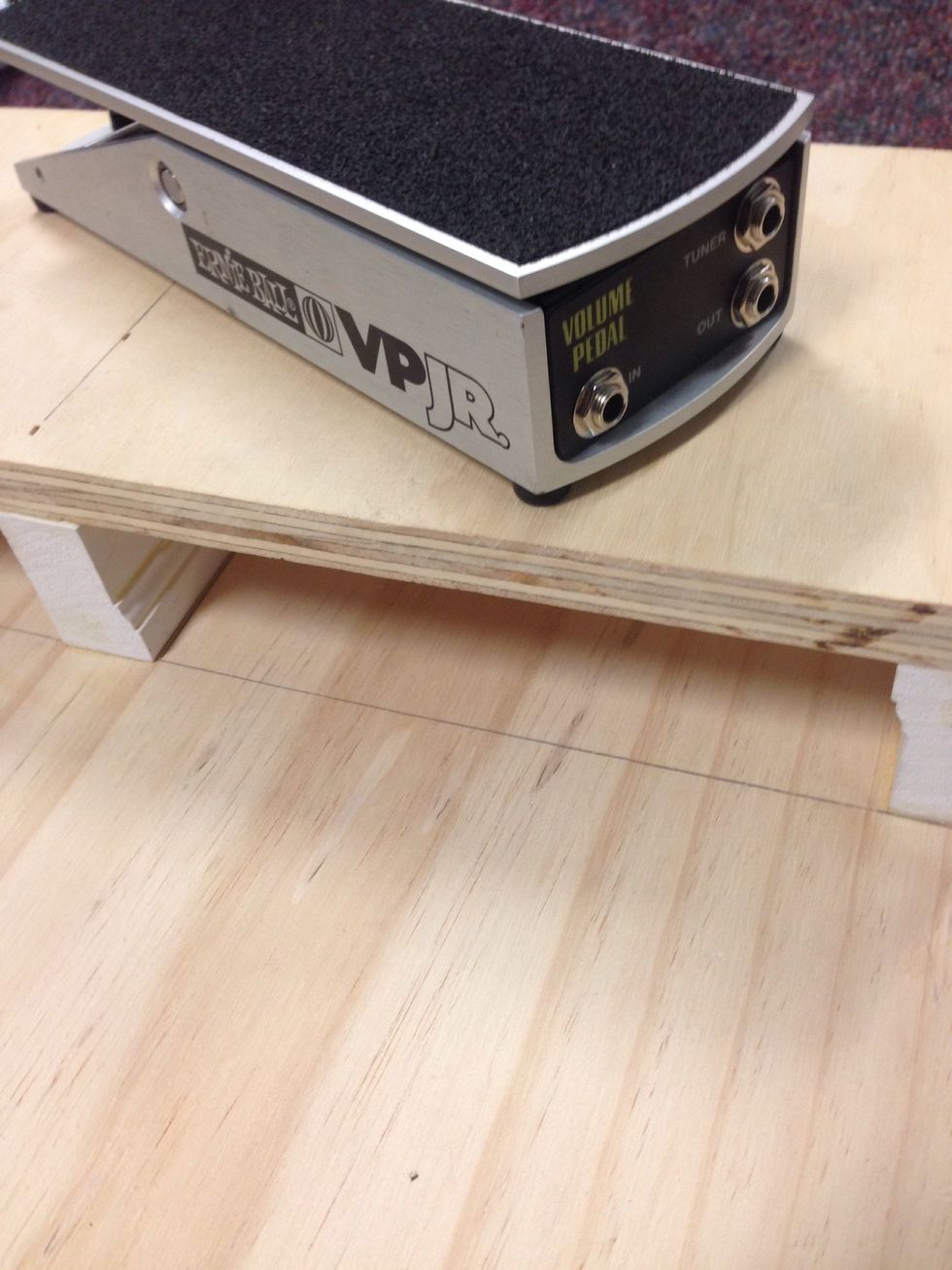 (When dealing with guitar pedals we ALWAYS go right to left.) Step 2: Get your volume pedal and plug one of your guitar chords into the in input. This chord is connecting your guitar to the pedal.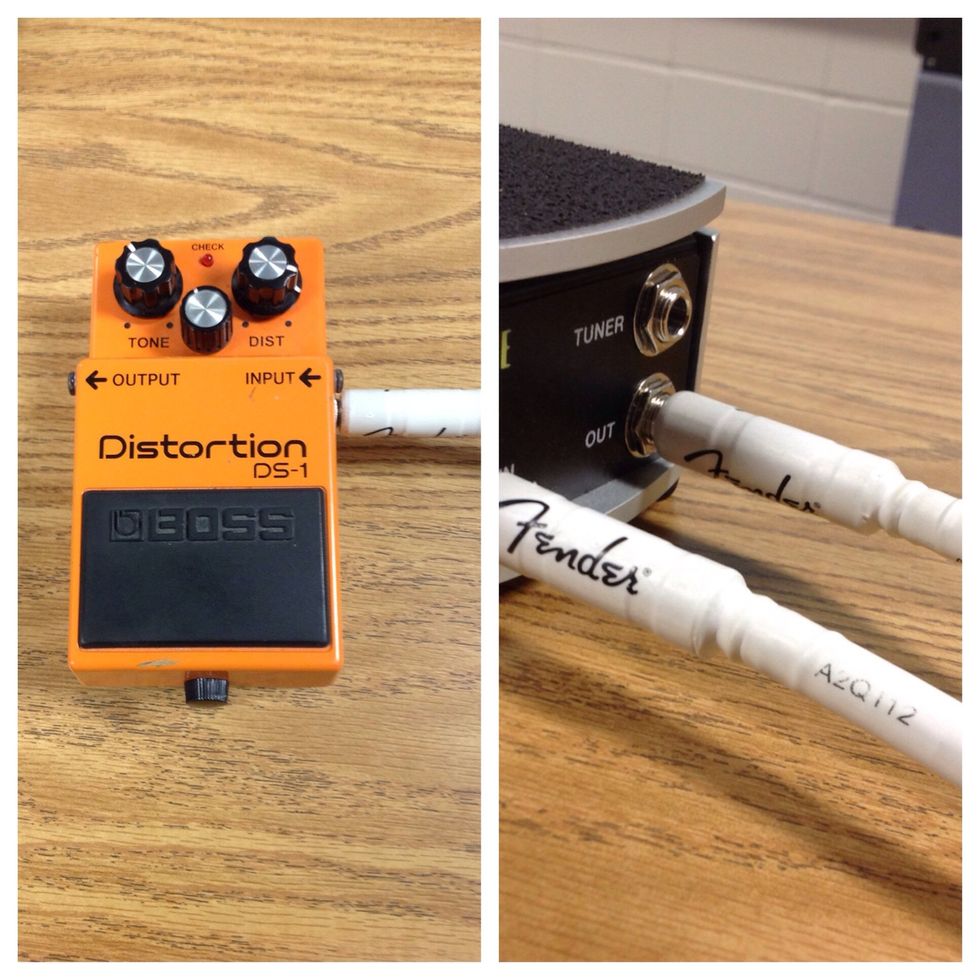 Step 3: Then from your volume pedal, you are going to go into your distortion/overdrive pedals. Plug a separate chord into the out on your volume pedal and into the input on your distortion pedal.
Step 4: (If you have another overdrive/distortion) repeat step 3 with a different chord.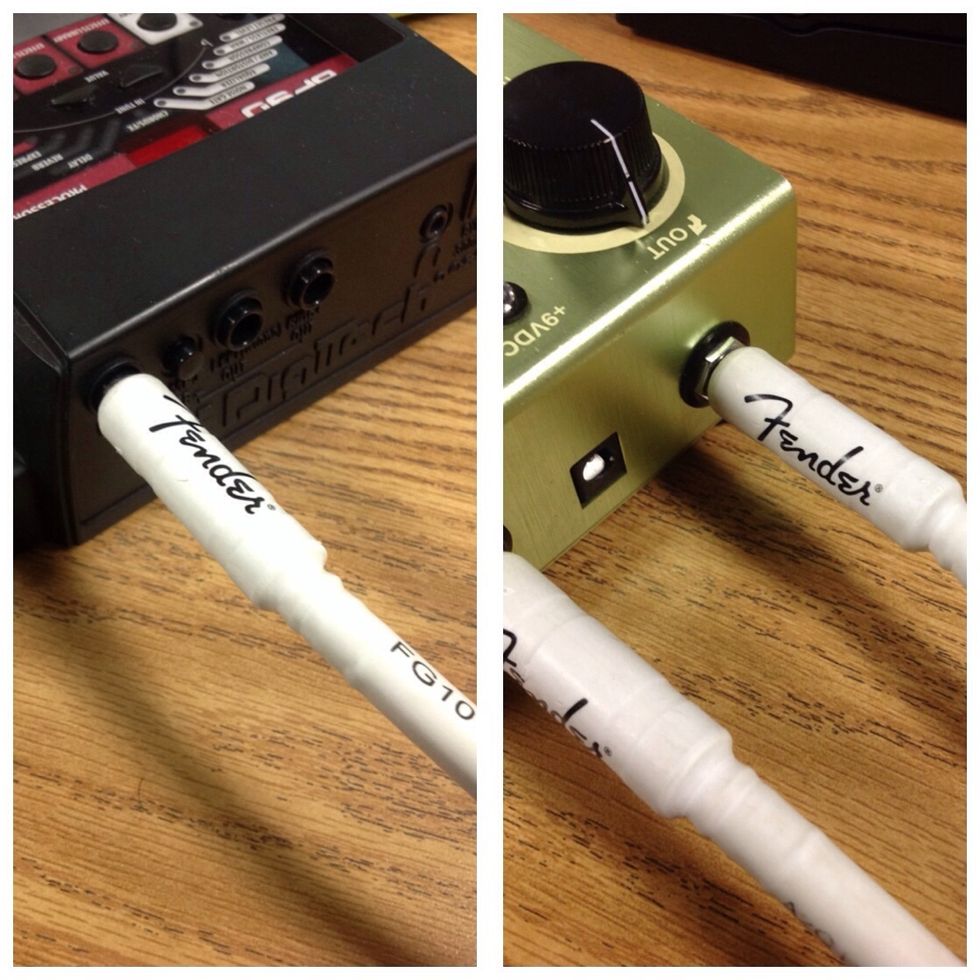 Step 5: Then from your distortion/overdrive pedals you will go into your modulators. With another chord plug into the out on you overdrive pedal and into the in on your modulator.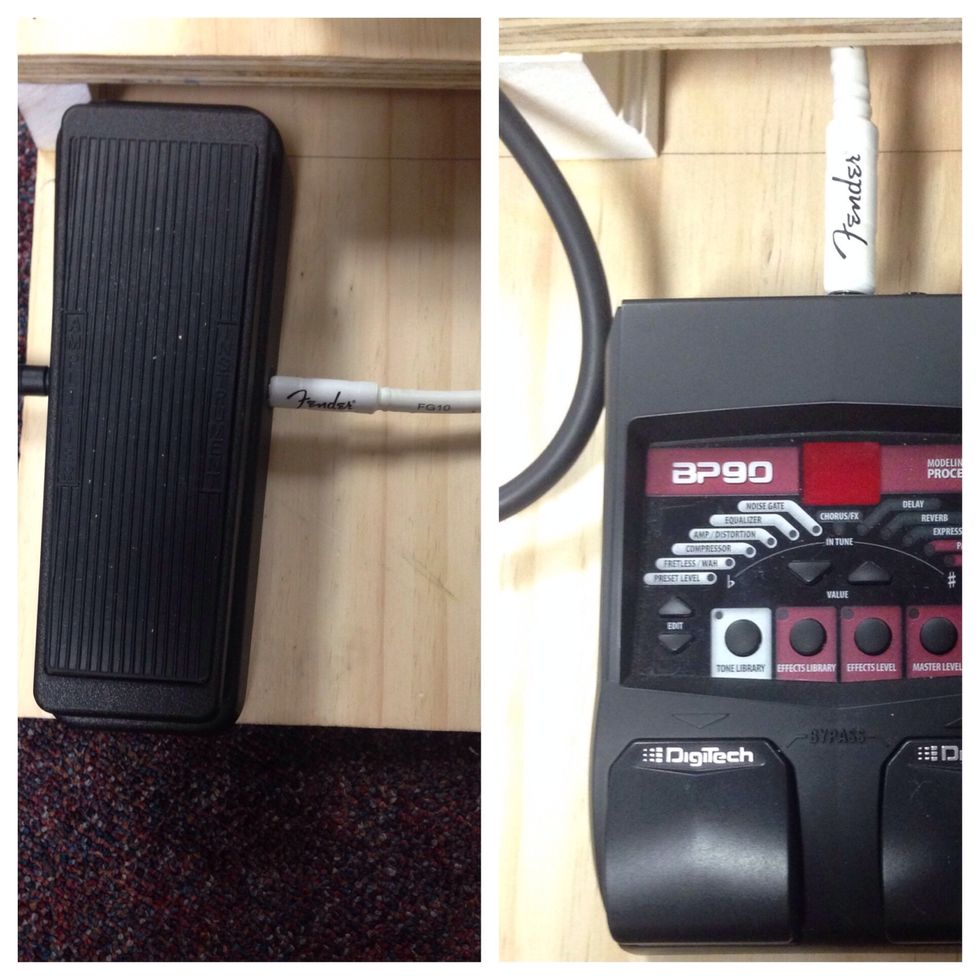 Step 6: Then from your modulators you will go into your cry baby pedal.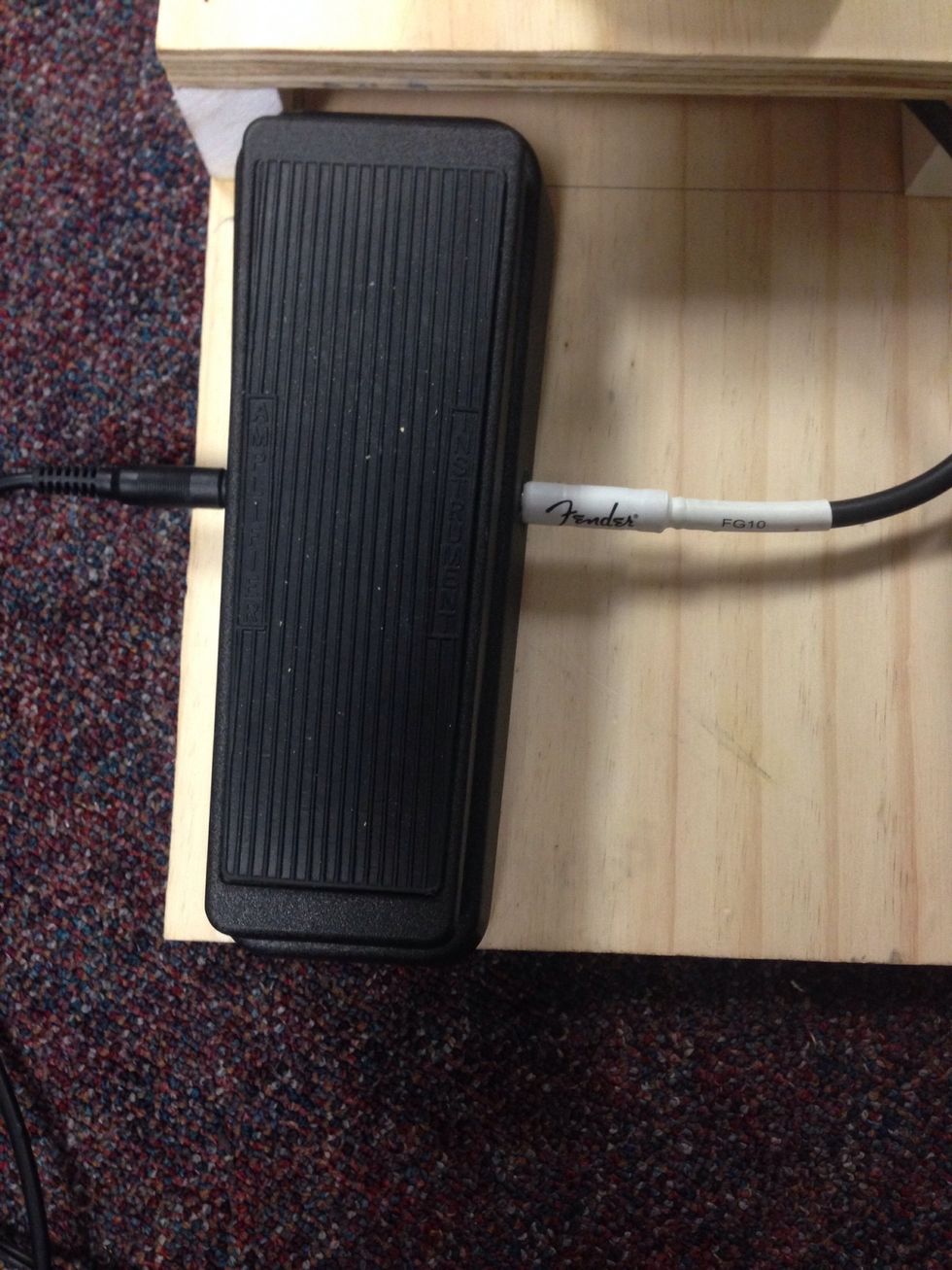 Step 7: Then you will plug a chord into the amplifier input on the cry baby pedal and the into your amp.
Step 8: You have now put together all of your pedals and you are ready to experiment and play with your pedals.
Guitar chords
1.0 Pedal board
Guitar pedals