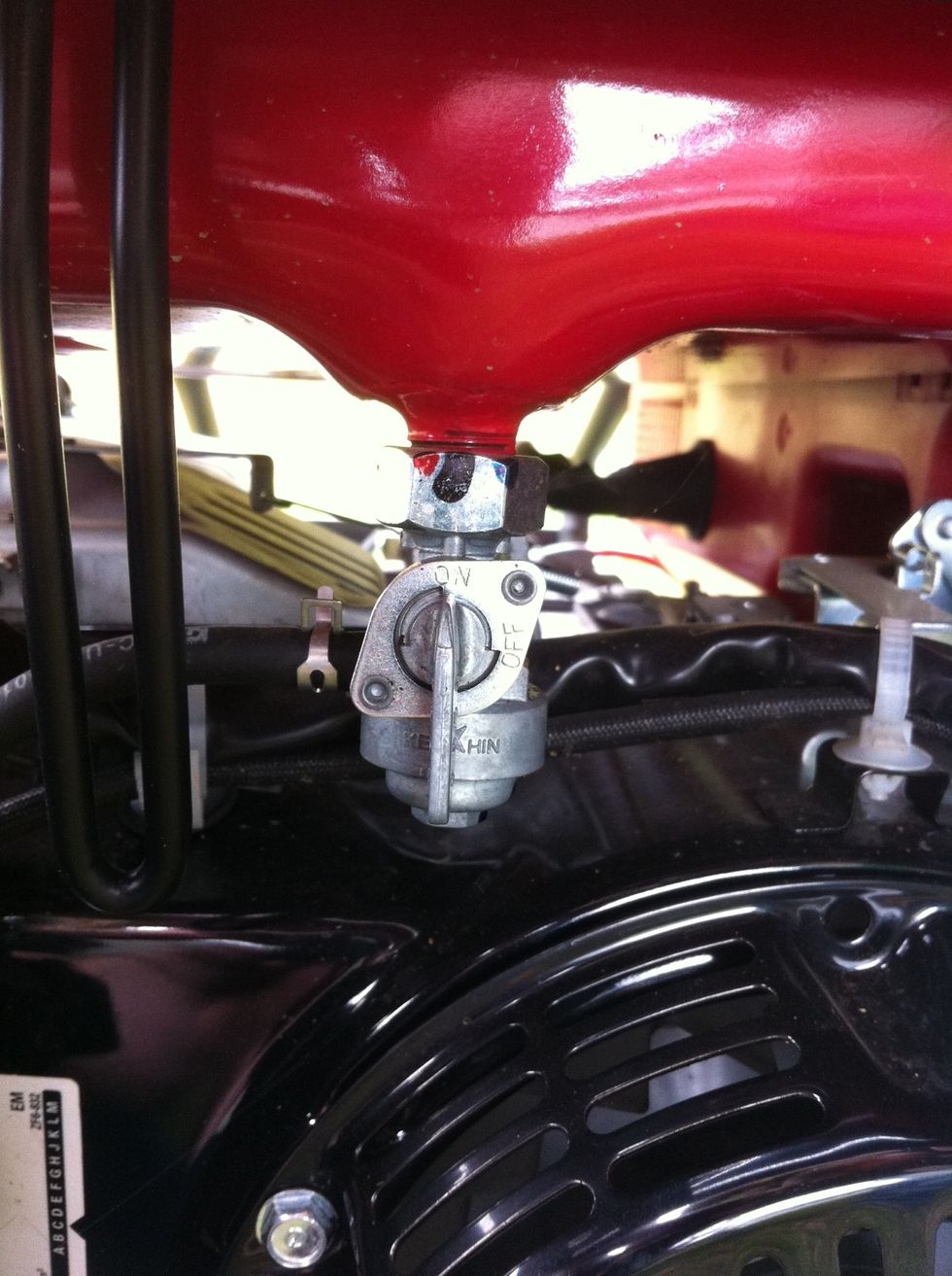 Turn gas on.
Make sure generator is full of fuel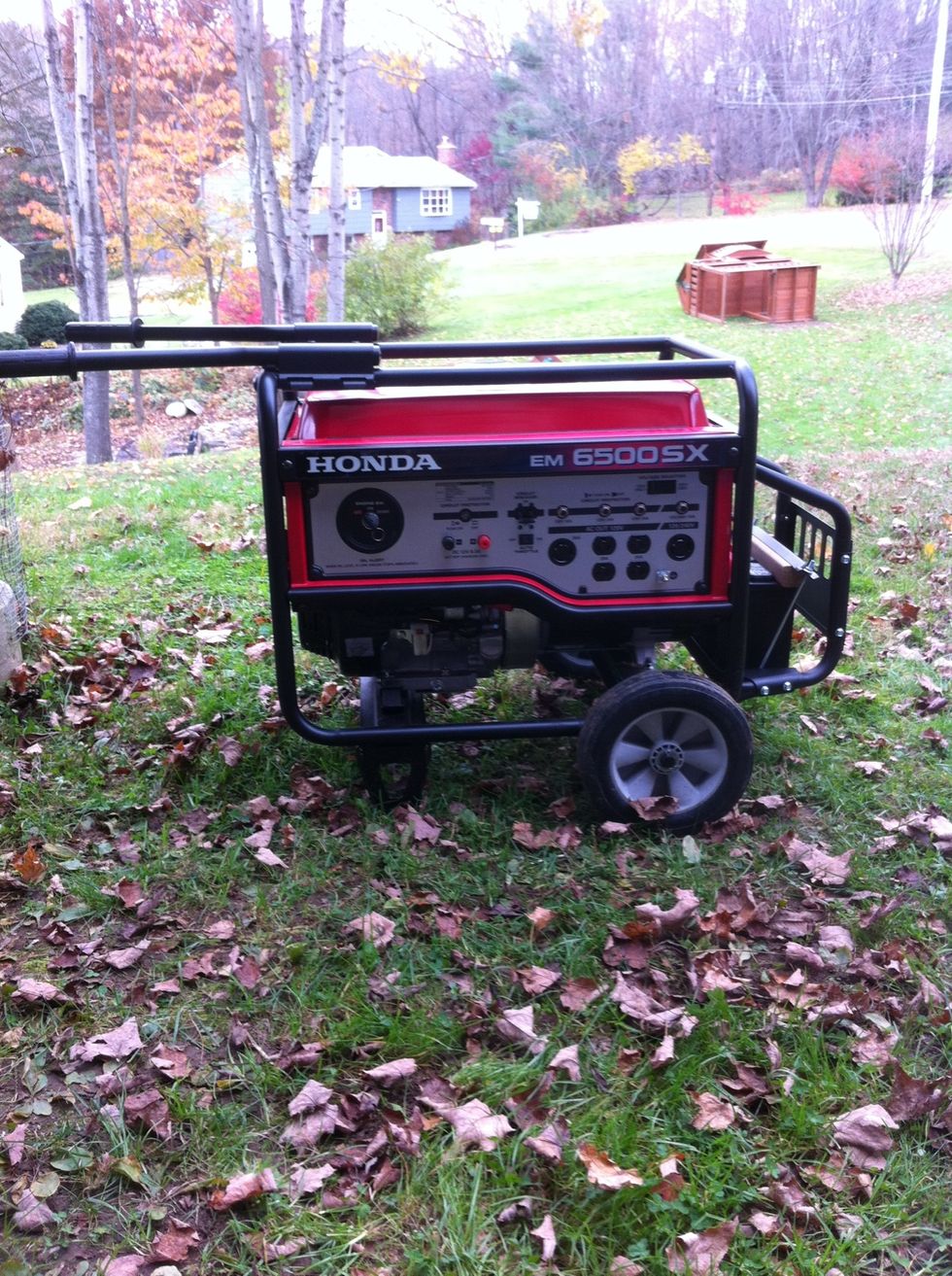 This side faces house, exhaust faces away from house
Check oil level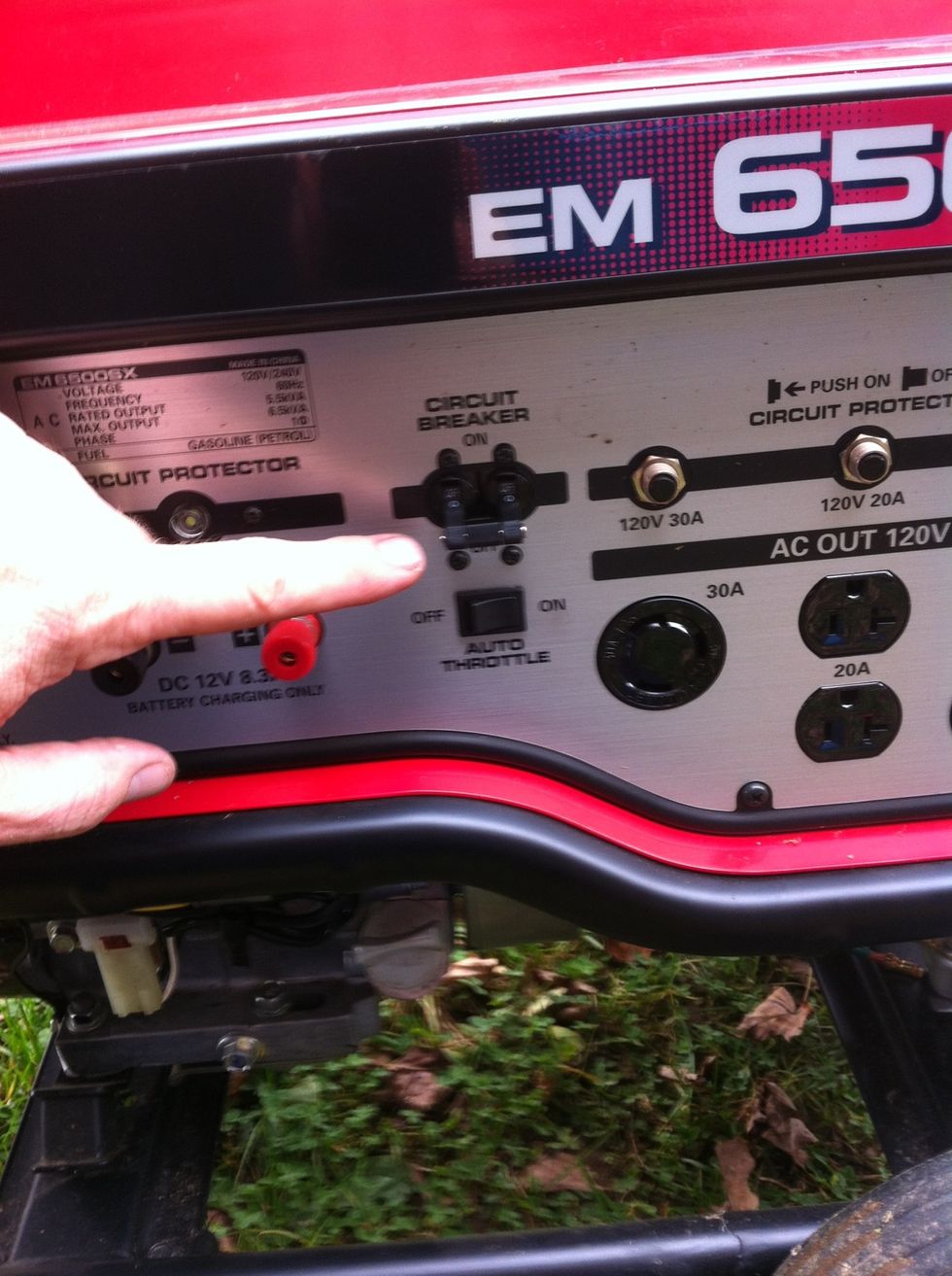 Circuit breaker off, auto throttle on.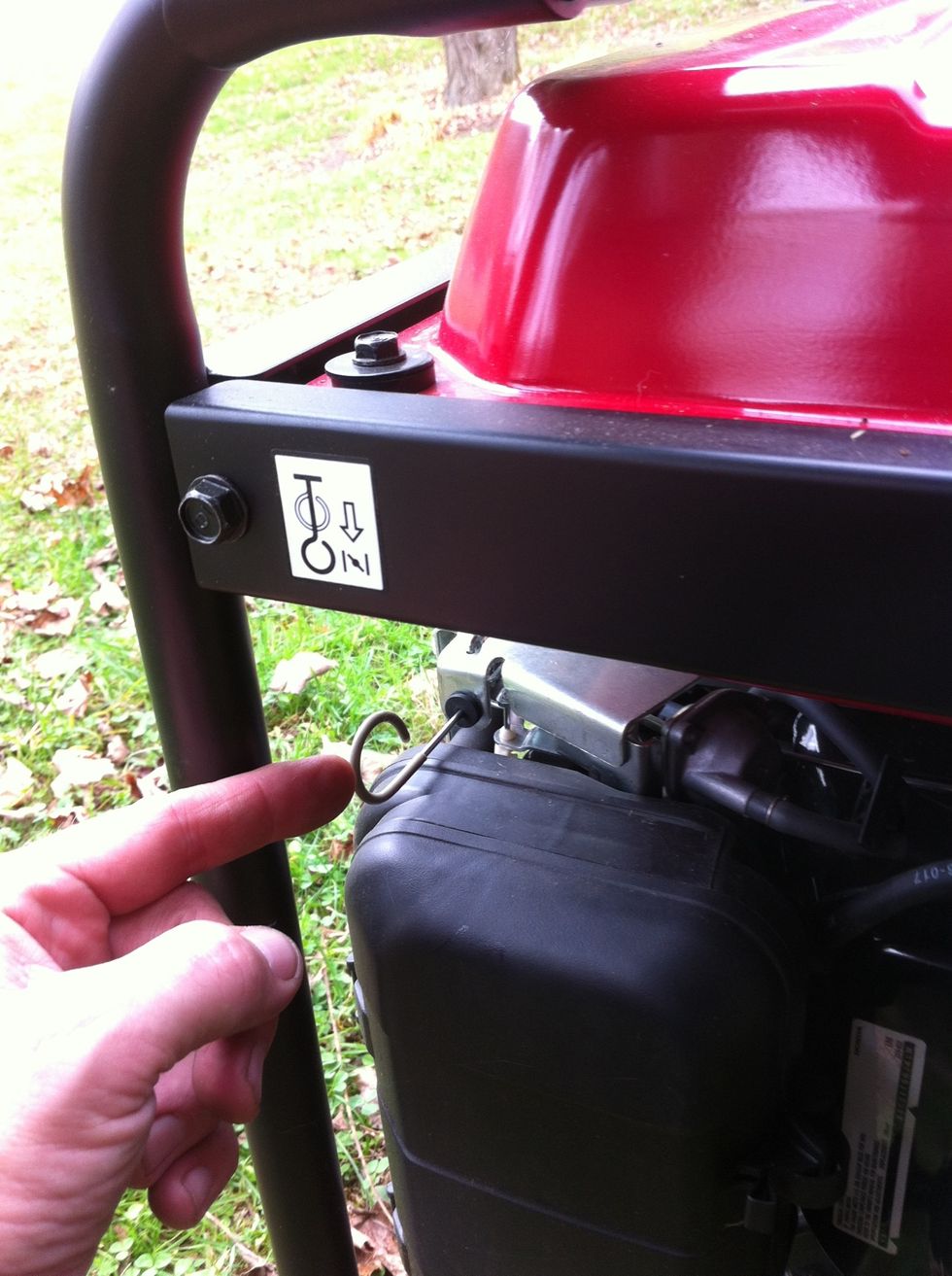 Pull out to turn choke on.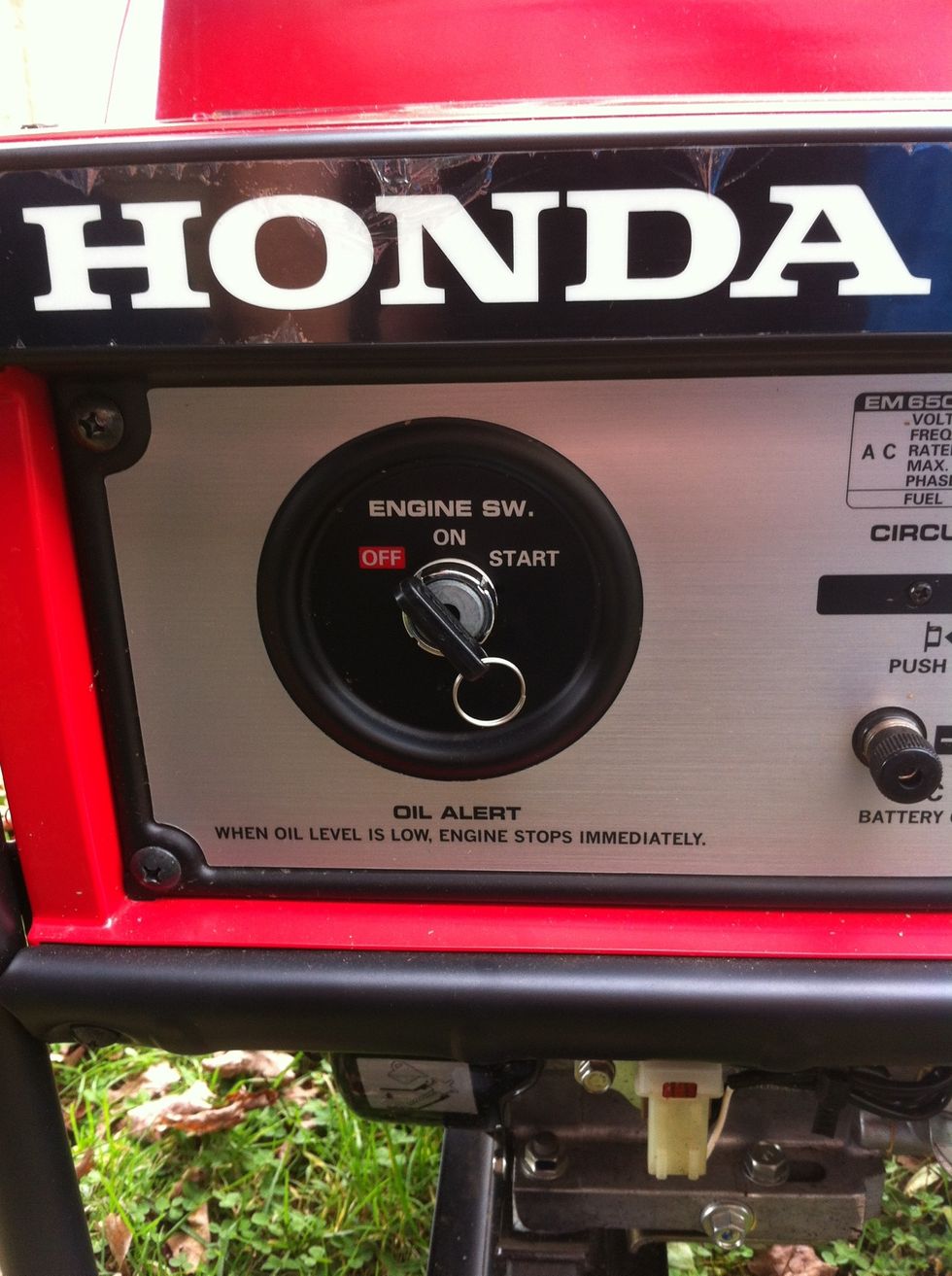 Turn key to start engine. As soon as engine starts push choke in to turn off choke. Let idle for a few minutes.
Open outlet box and attach cord. Note plug will only fit one way once inserted turn right 1/4 turn
Insert male end of cord into the 120/240V outlet in generator turn 1/4 turn right.
Switch circuit breaker up to the on position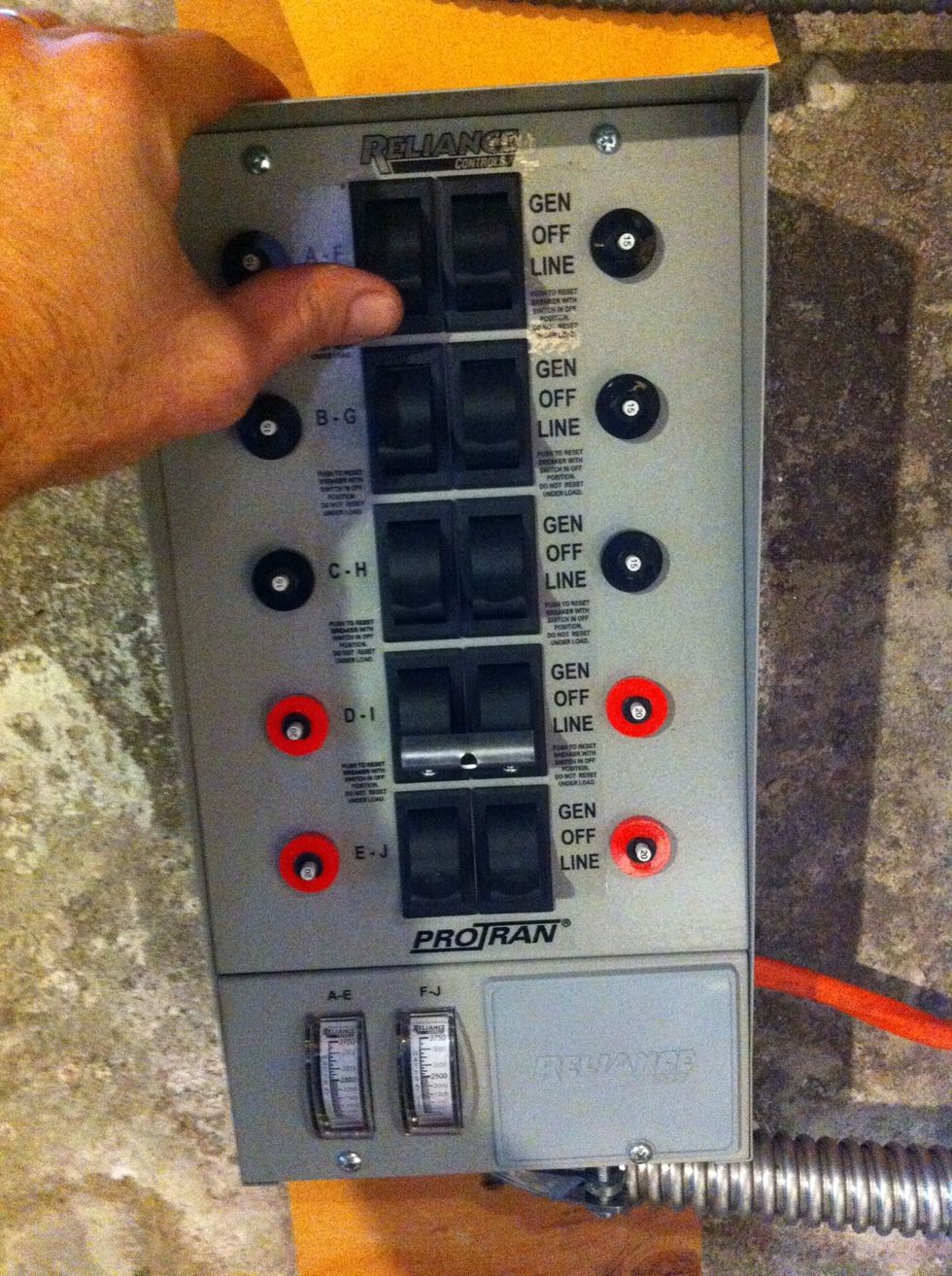 Switch all switches up to gen the house should now be running on generator power.
The creator of this guide has not included tools