How to honor spring/summer 15' inspired nail art
HONOR Spring/Summer 15' Inspired Nail Art
24
Gather your supplies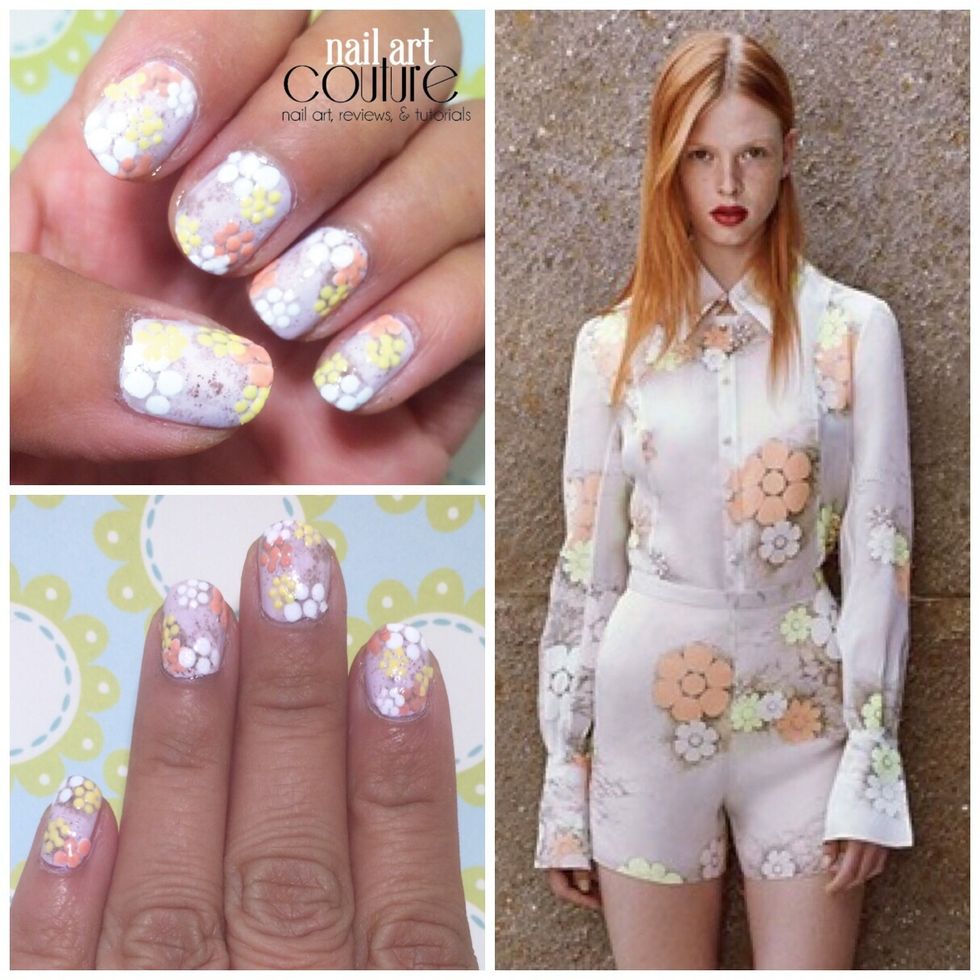 This will be our inspiration from the HONOR spring summer collection.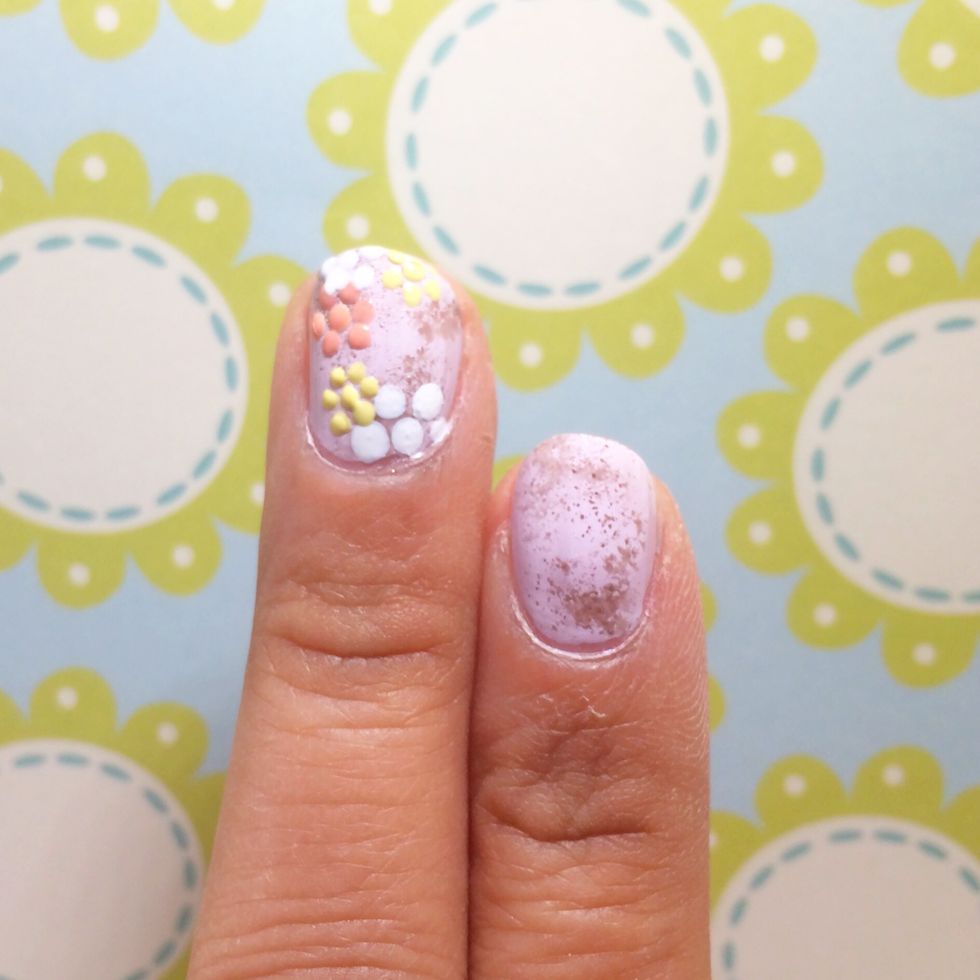 Paint the base in pale purple, allow it to dry. On a palette, mix a drop of top coat and a drop brown polish. The ratio should be 3:1 so the brown polish will be translucent. Sponge it on your nails.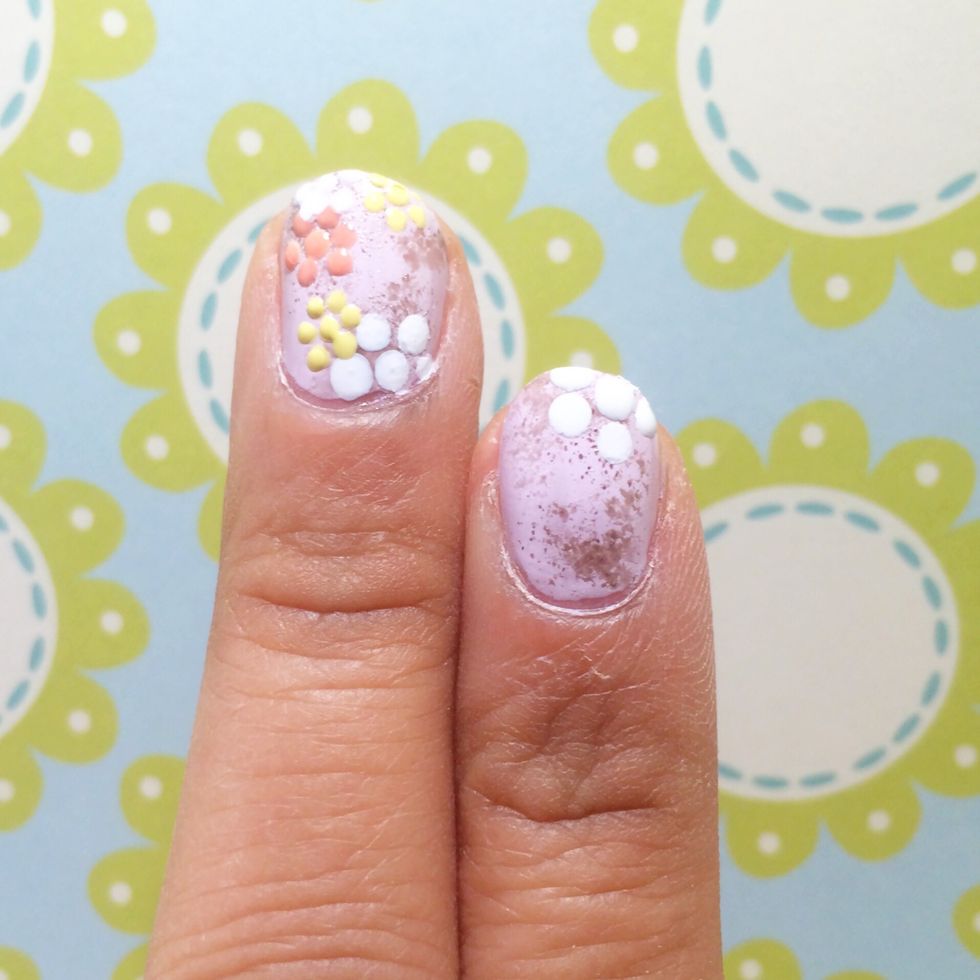 If have different size dotter, use the largest one to create white flower. Create a center dot, then create petals around the center dot. Should have about 6 dots around the center dot.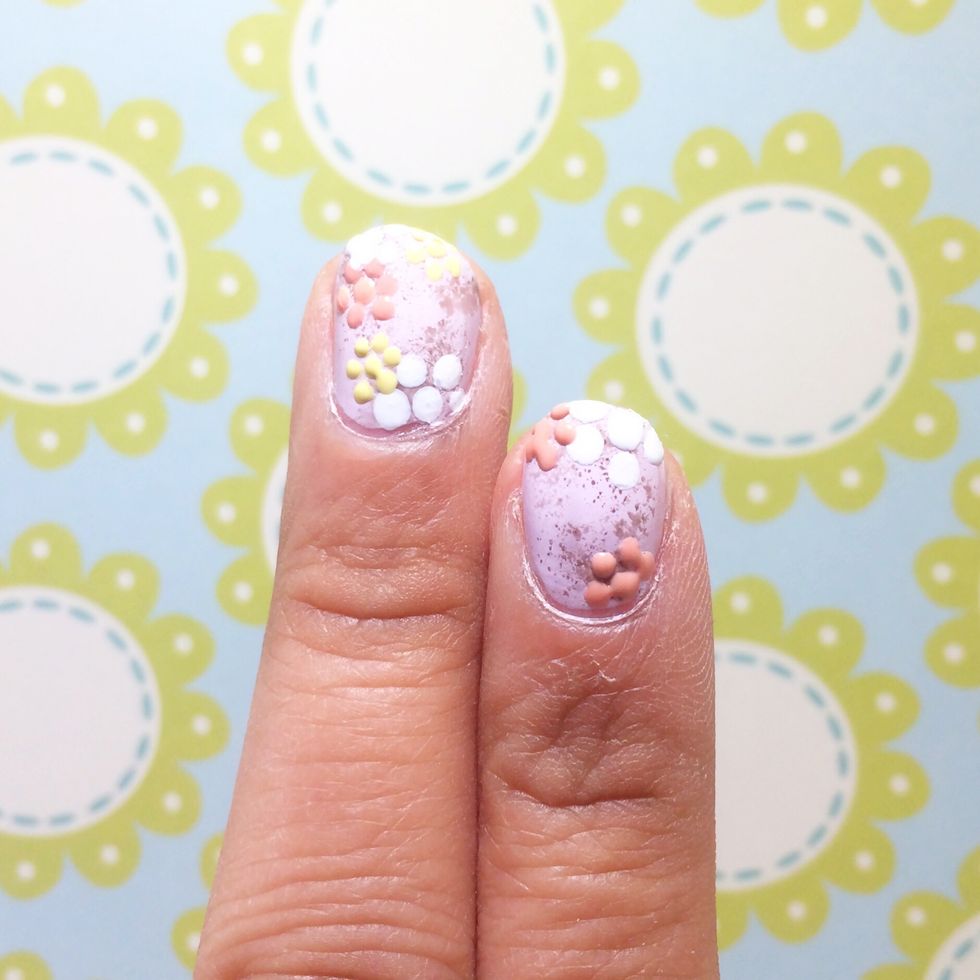 Using a smaller size dotter and create orange polish. Place it anywhere you like.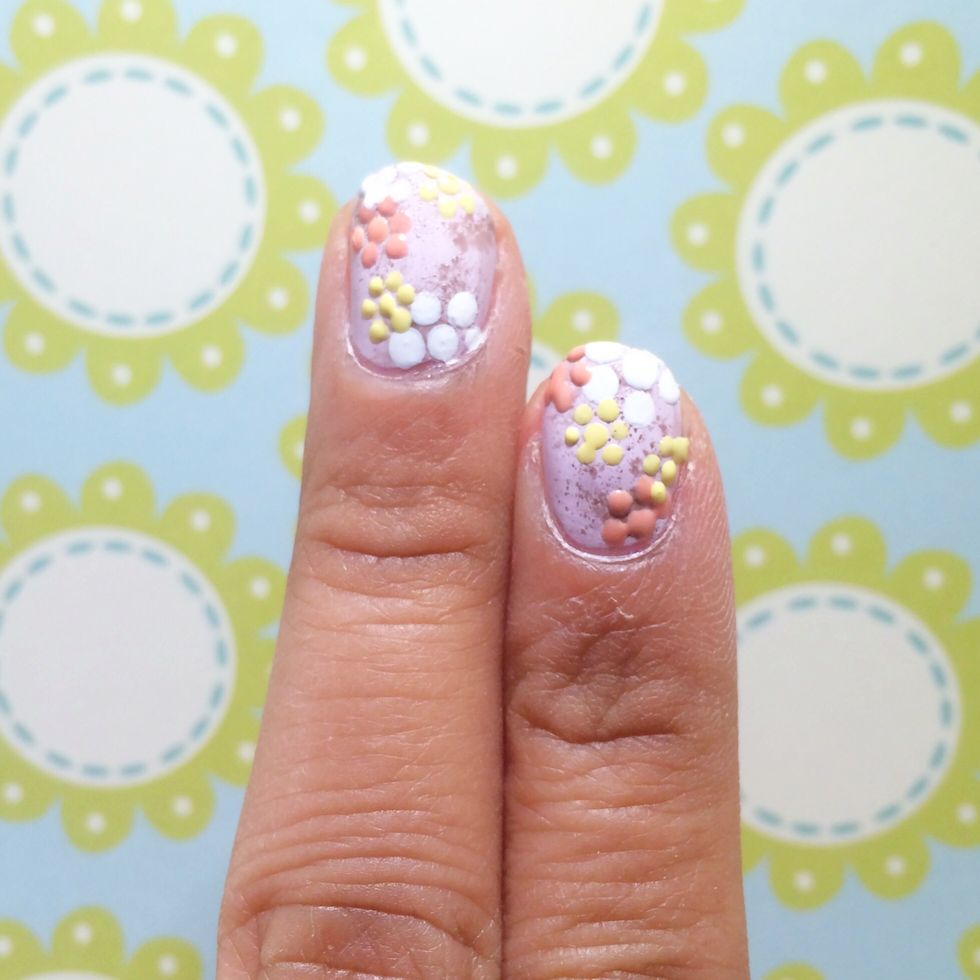 Again you a smaller size dotter, use the dotting technique and create small yellow flowers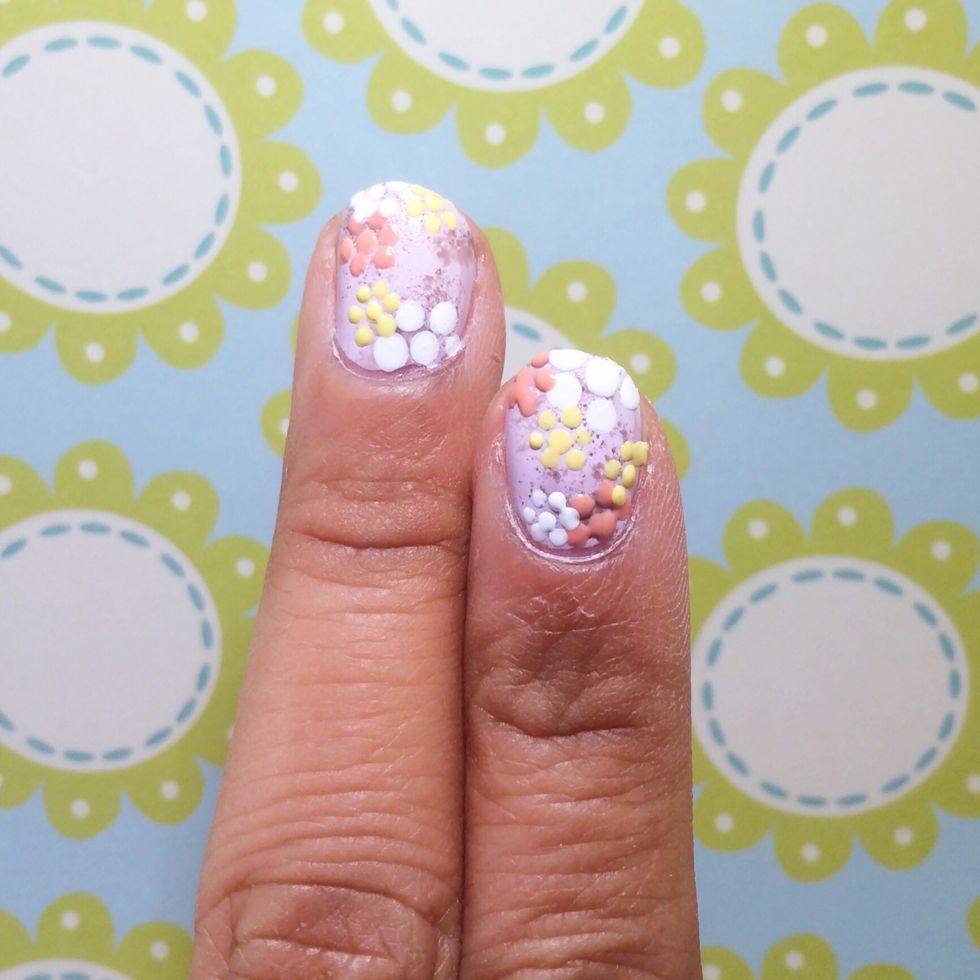 Add any final touches such as additional flowers.
Repeat on all your nails. Check out NAILARTCOUTURE.com for more nail art and tutorials!!
Pale purple polish
Pale yellow polish
Pale orange polish
White polish
Brown polish
Sponge
Top coat
Nailartcouture .Com
I am a nail art addict and recently I decided to share my nail art with the world through my blog: nailartcouture.blogspot.com \nFacebook.com/NailArtCouture