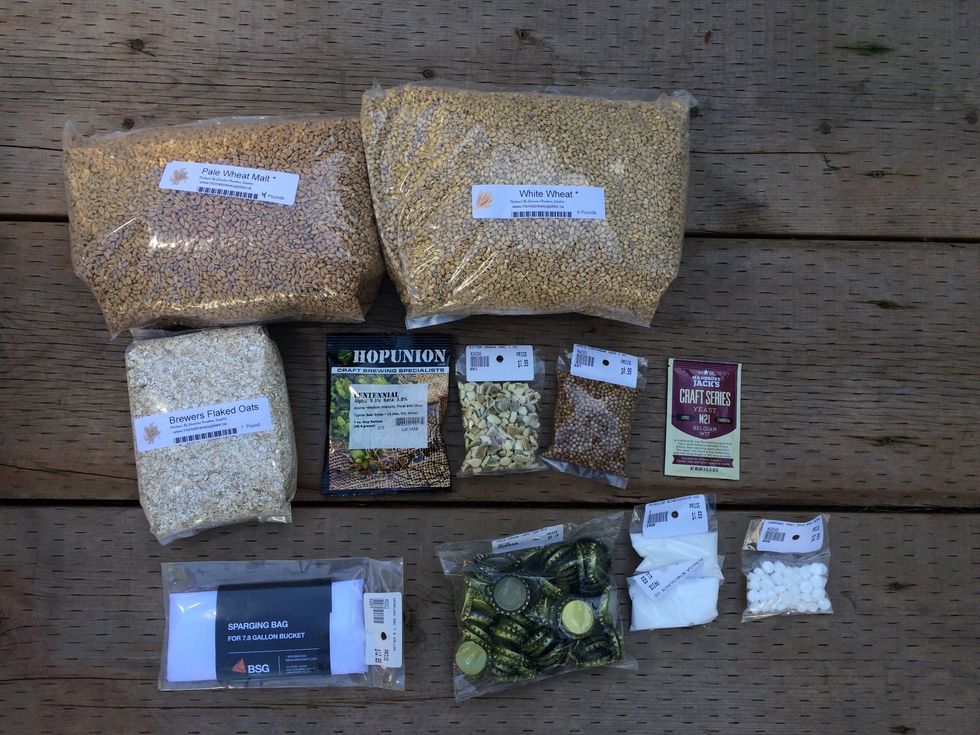 Ingredients - NOTE: grains must be milled before brewing!
Sanitize everything that will come in contact with the wort/beer. You may use any rinse or rinse free sanitizer for brewing. In this guide I use Potassium metabisulfite. This is a crucial step!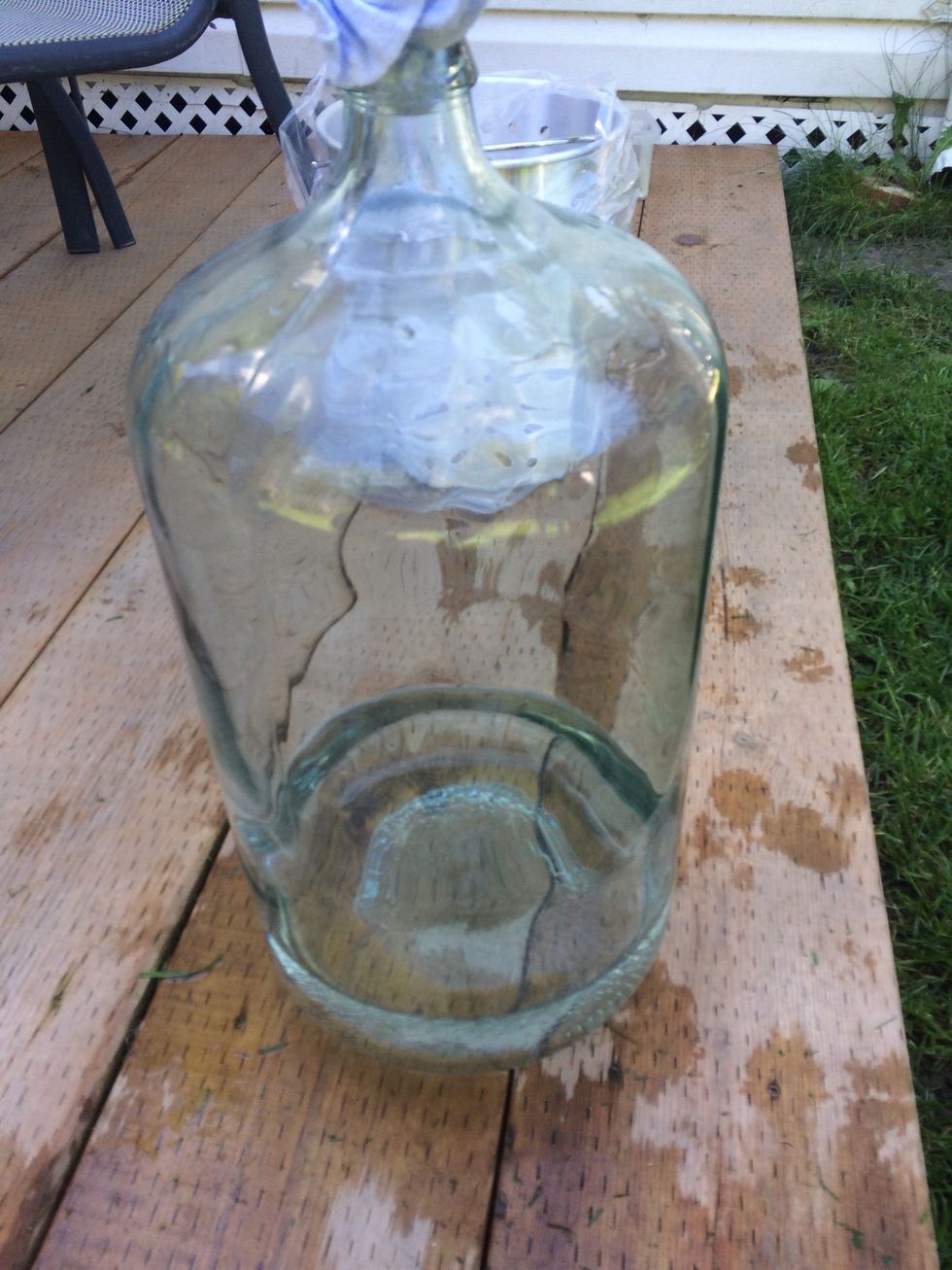 To sanitize carboy put 1 gal of sanitizer solution and slosh it around.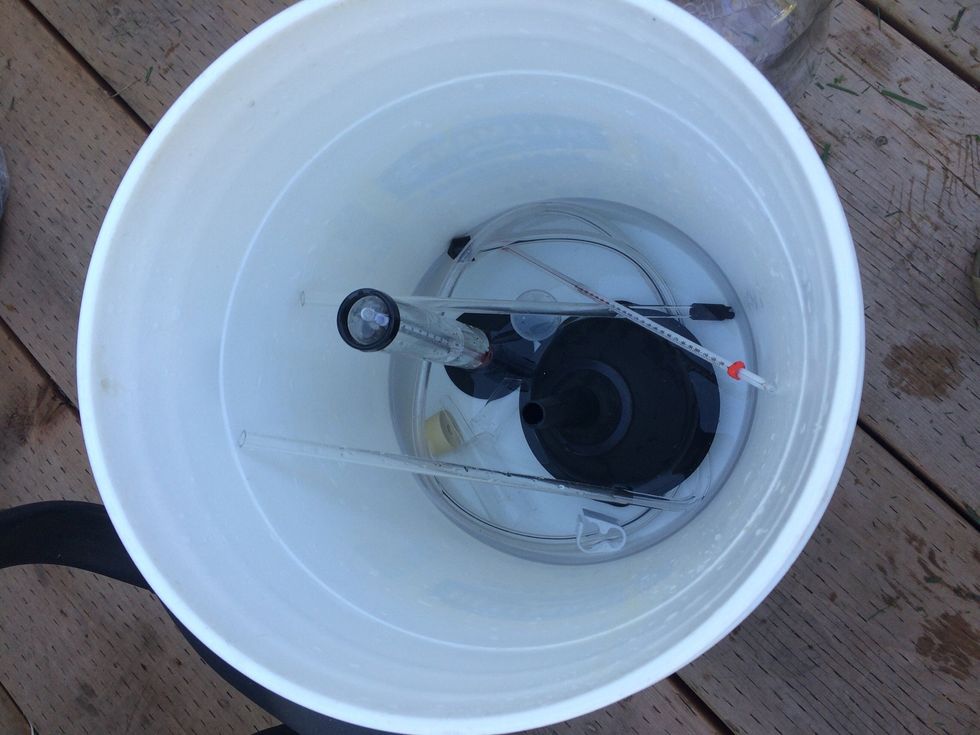 Place the rest of your supplies in a bucket of sanitizer solution.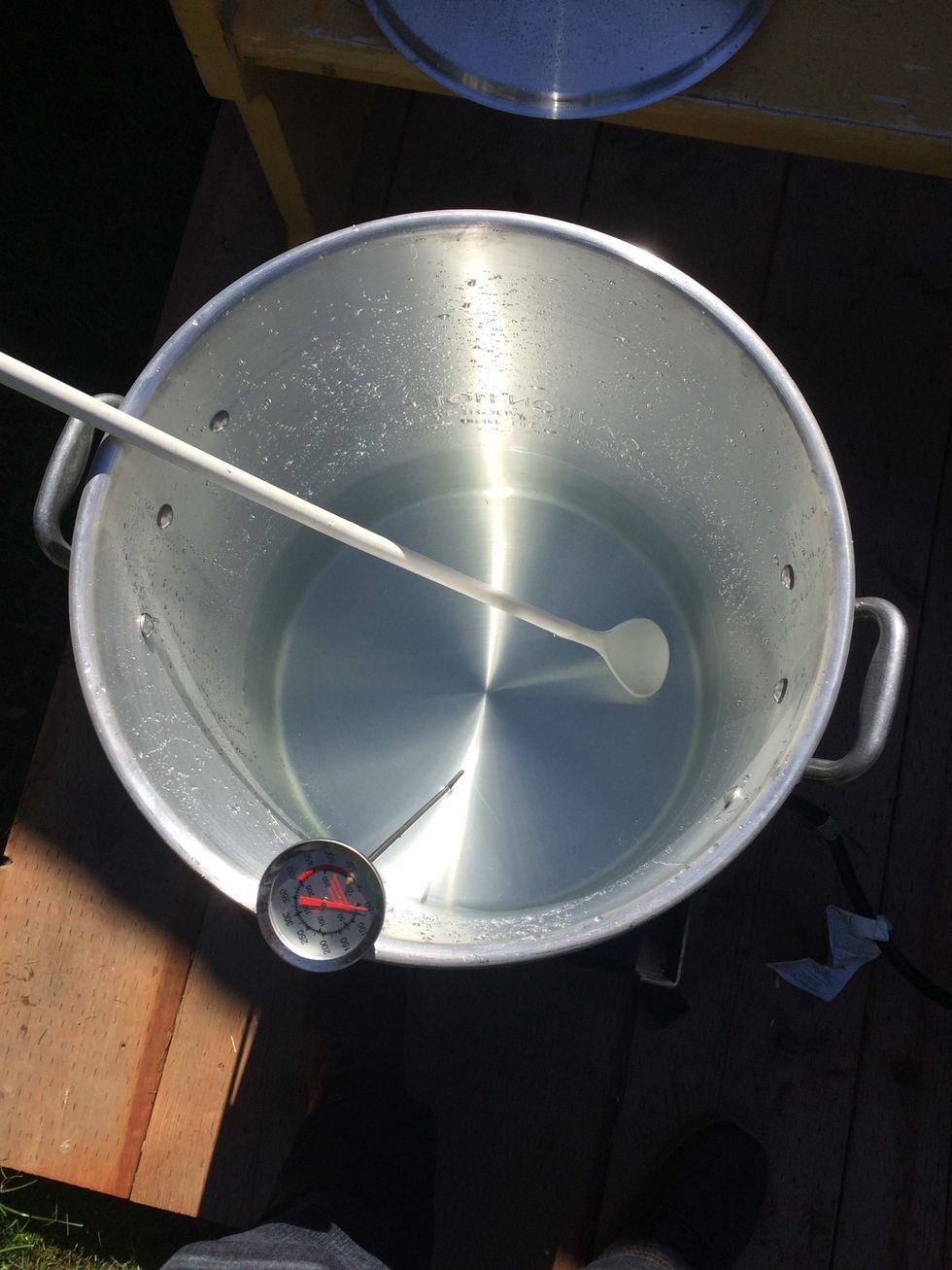 Bring 10qt (2.5 gallons) of water to 163.7 F on a propane burner. This is going to be your mash water.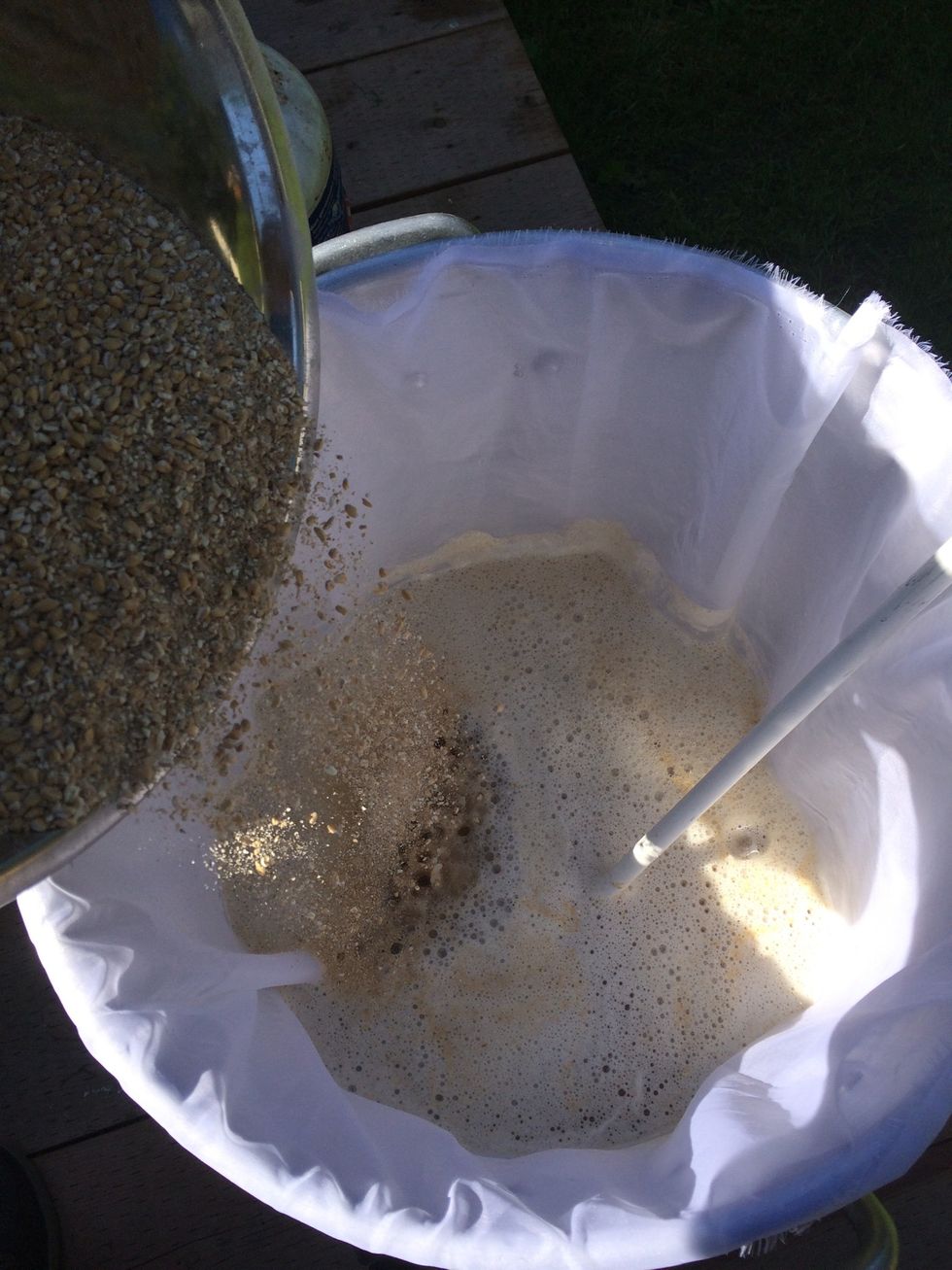 Insert your sparge bag and slowly stir in your grains and oats.REMINDER - grains must be milled at this point.The grains should reduce the temp to the desired mash temp. Do not use burner during mash.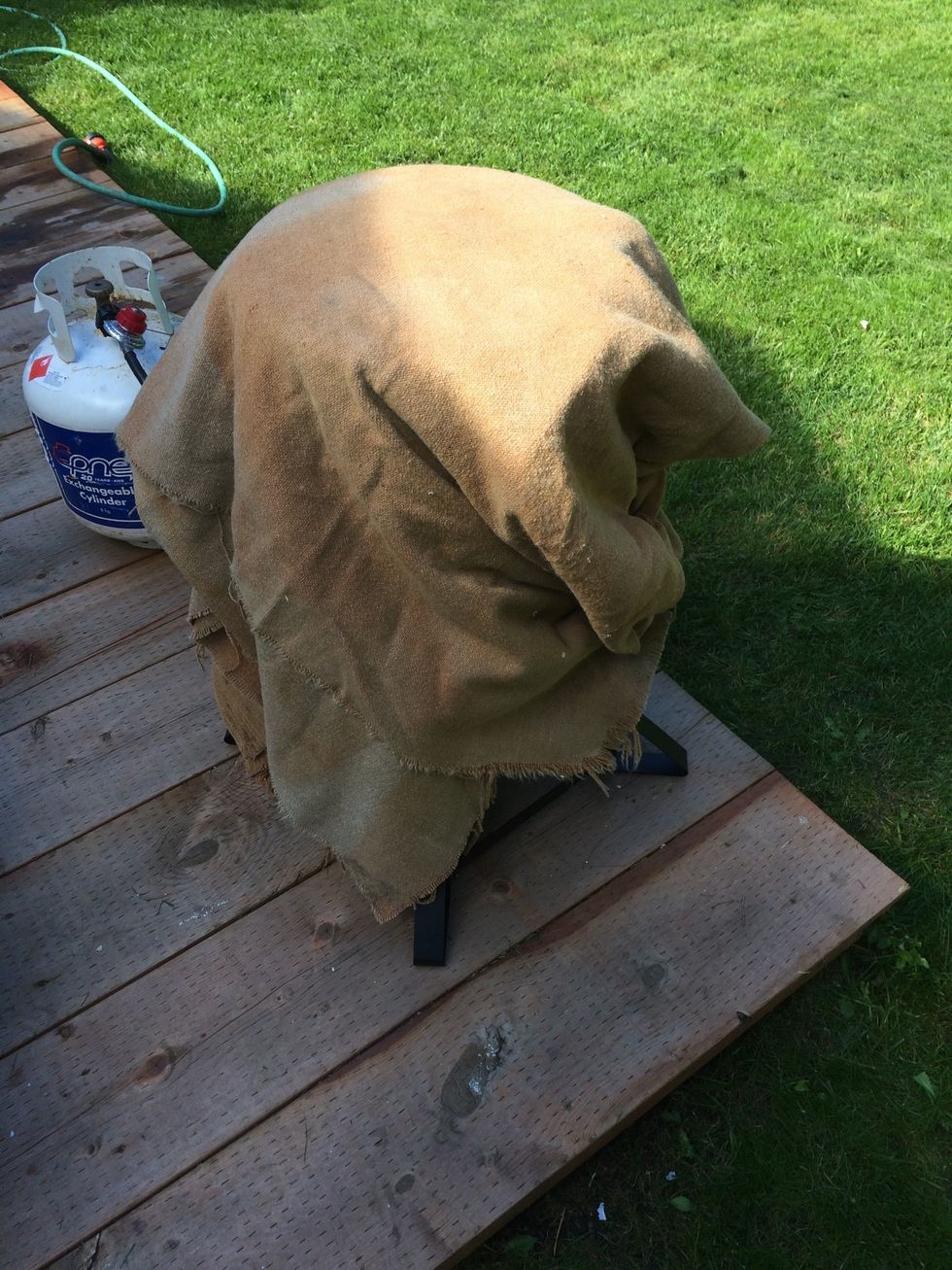 Mash temperature should be between 49-53F after adding your grains. Mash in at above temp for 60 minutes. Insulate your pot to retain your heat the entire time of mash. Retain heat do not use burner.
Mashing allows the enzymes in the malt to break down the starch in the grain into sugars, typically maltose to create a malty liquid called wort. The wort is what will become your beer.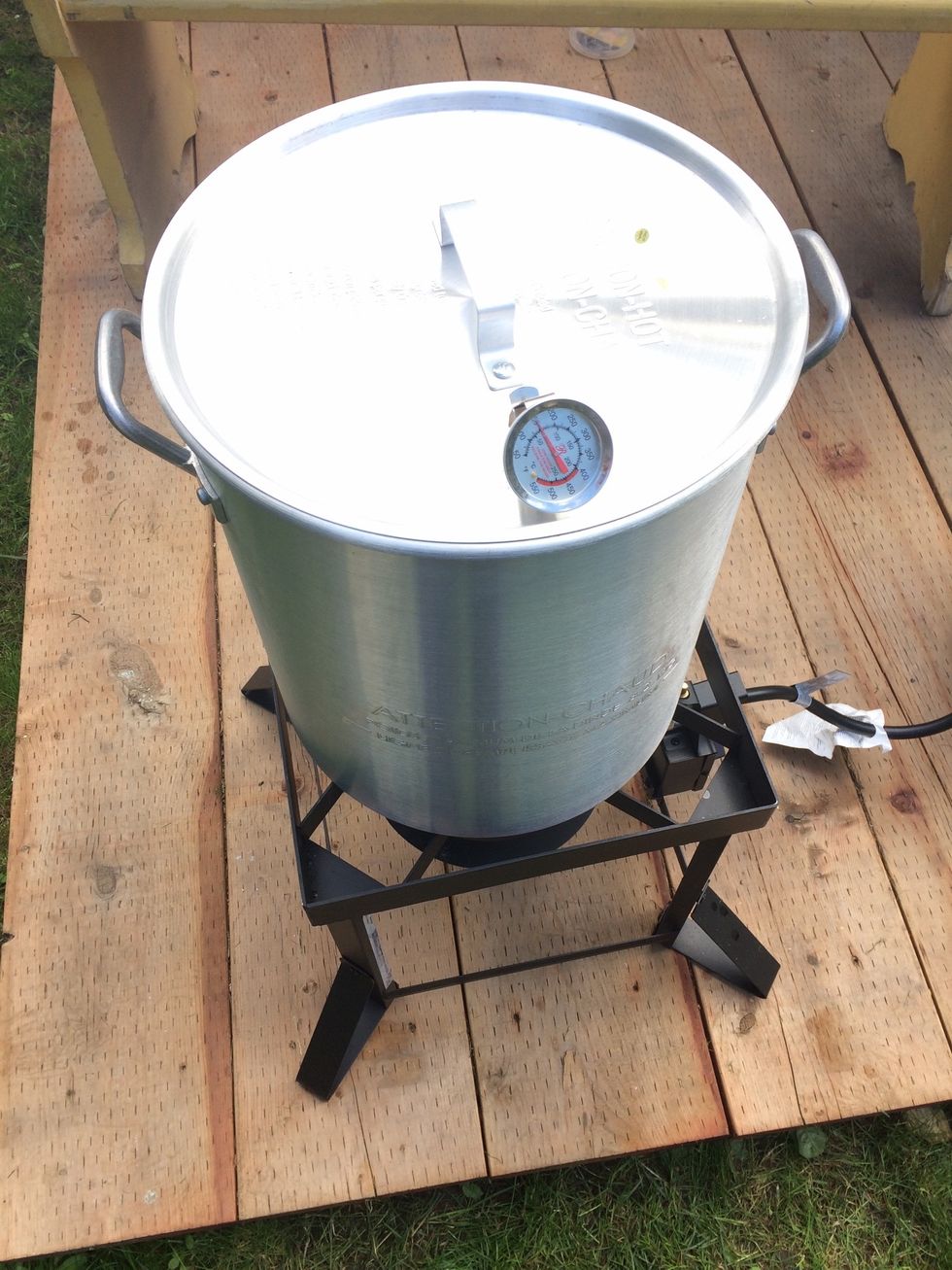 Bring 18 qt (4.5 gallons) to 200F in a separate 10gal pot. This will be your sparge water.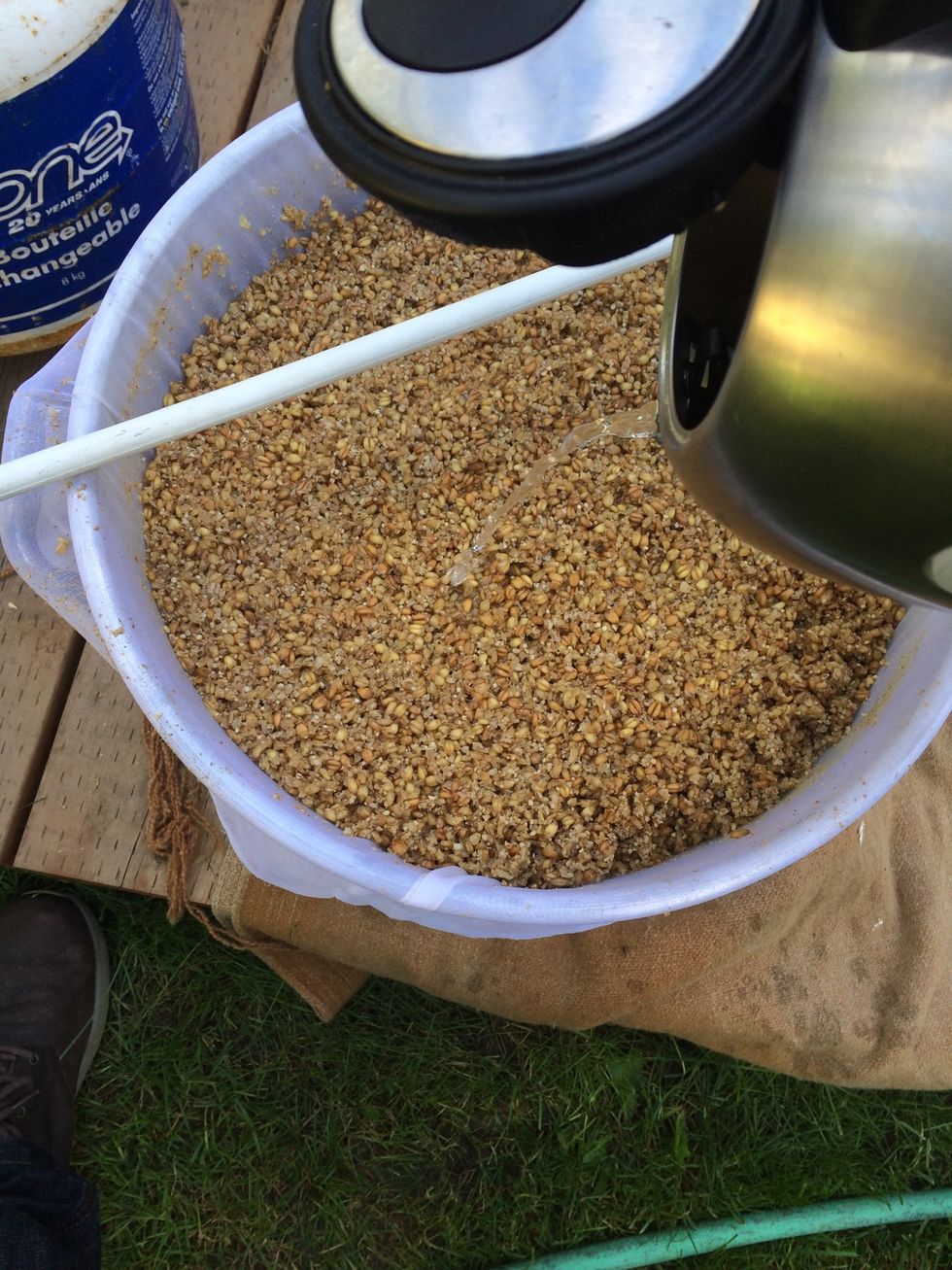 After your 60 minute mash. Slowly pour in all of your 200F sparge water over and through your grains.
Sparging, also called lautering is a step at the end of the mashing process where hot water is run through the grain bed to extract a sweet liquid called wort. This ensures all sugars are extracted.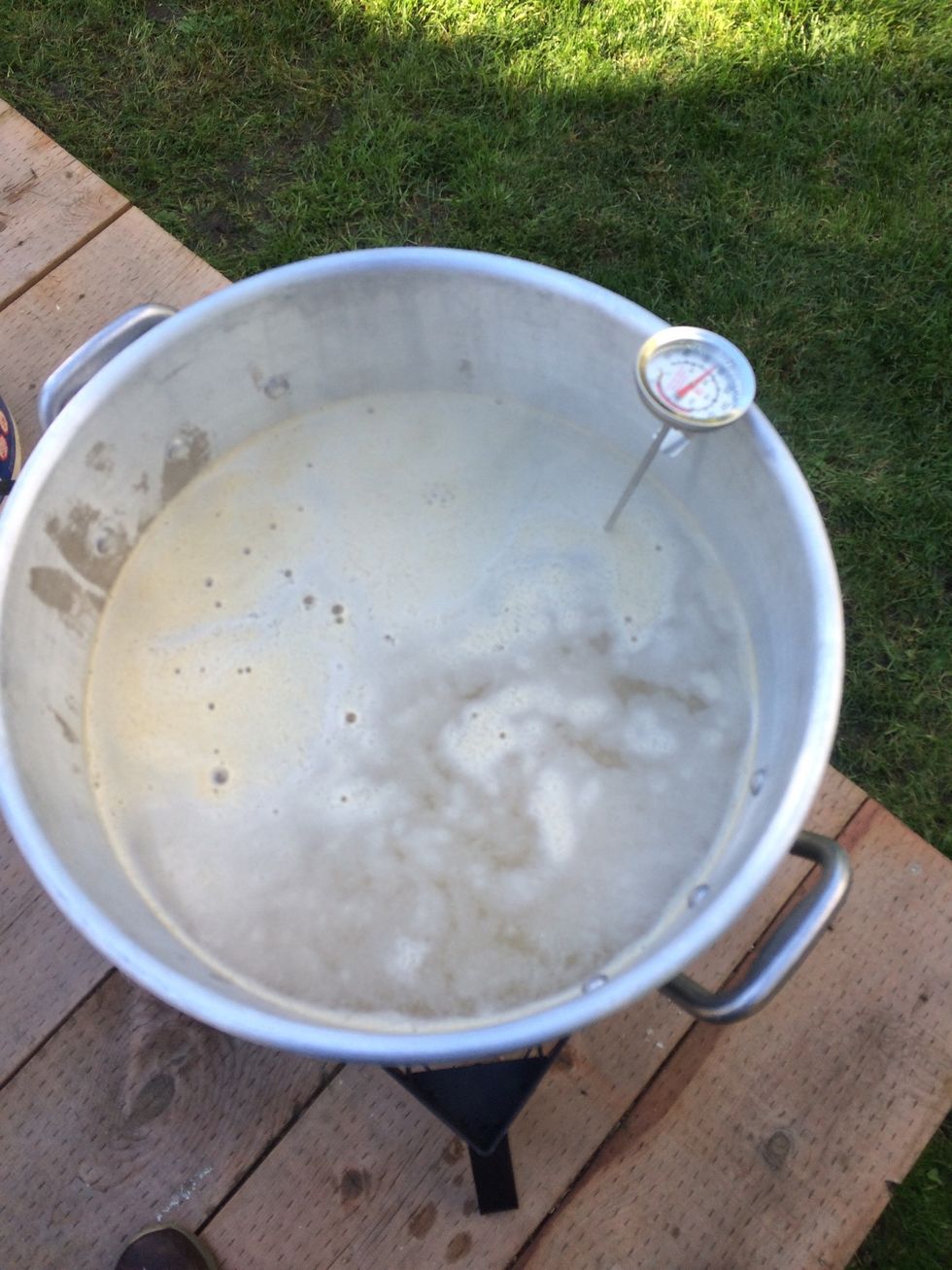 Remove your sparge bag and all of your grains. Place your wort pot on your propane burner and begin to bring your wort to a boil.
Once you past the hot break and started your 60 minute timer, immediately add your 1oz of hallertauer hops.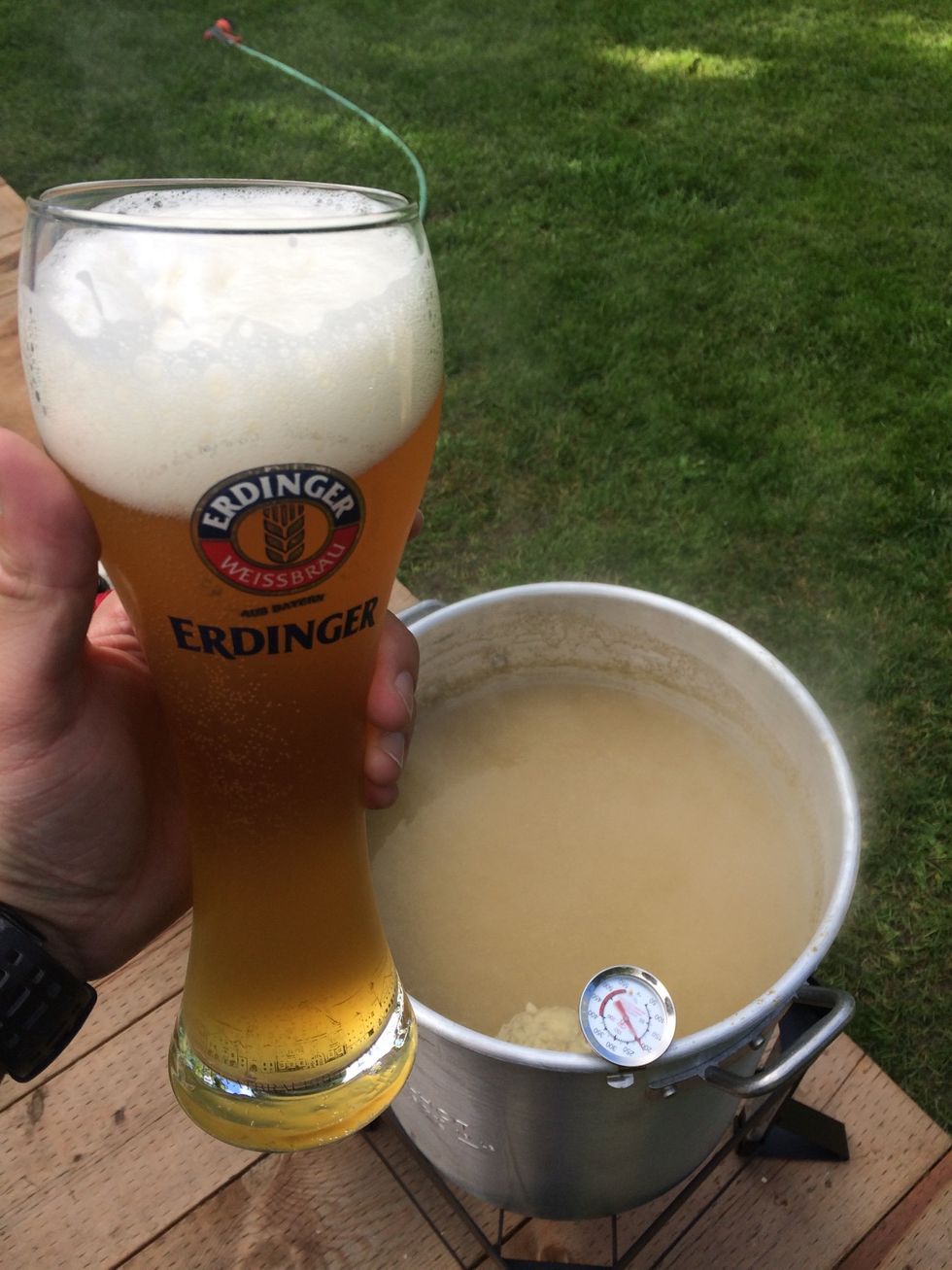 Enjoy a good wheat beer while you wait for your boil to reach the 55 minute mark!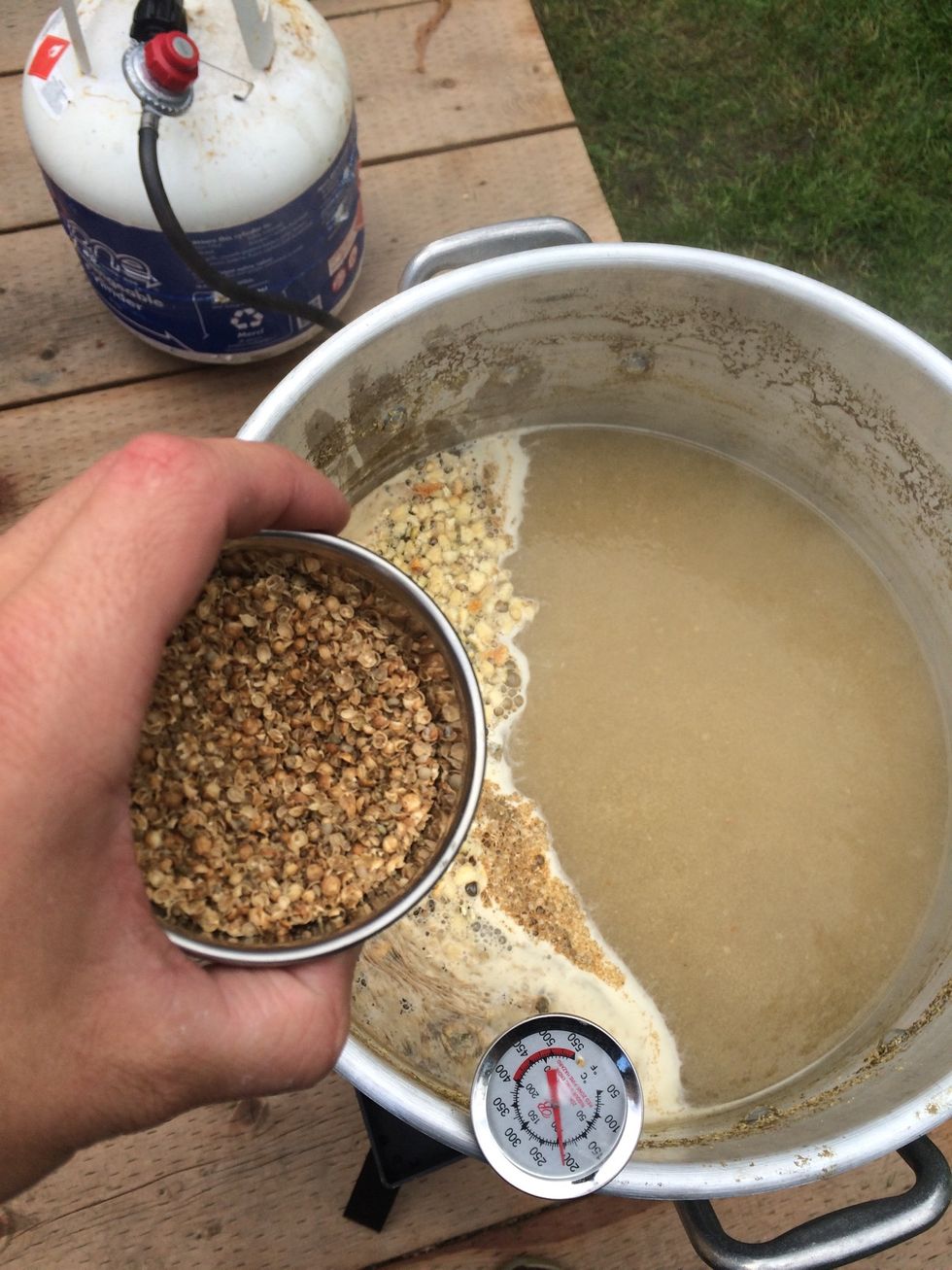 In the last 5 minutes of your 60 minute boil (55 minute mark), add your bitter orange peel and crushed coriander seeds. Stir your wort and let it boil for a final 5 minutes.
Once your boil has completed, remove the orange peel from the surface of your wort using a spoon. Then prepare an ice bath to cool your wort.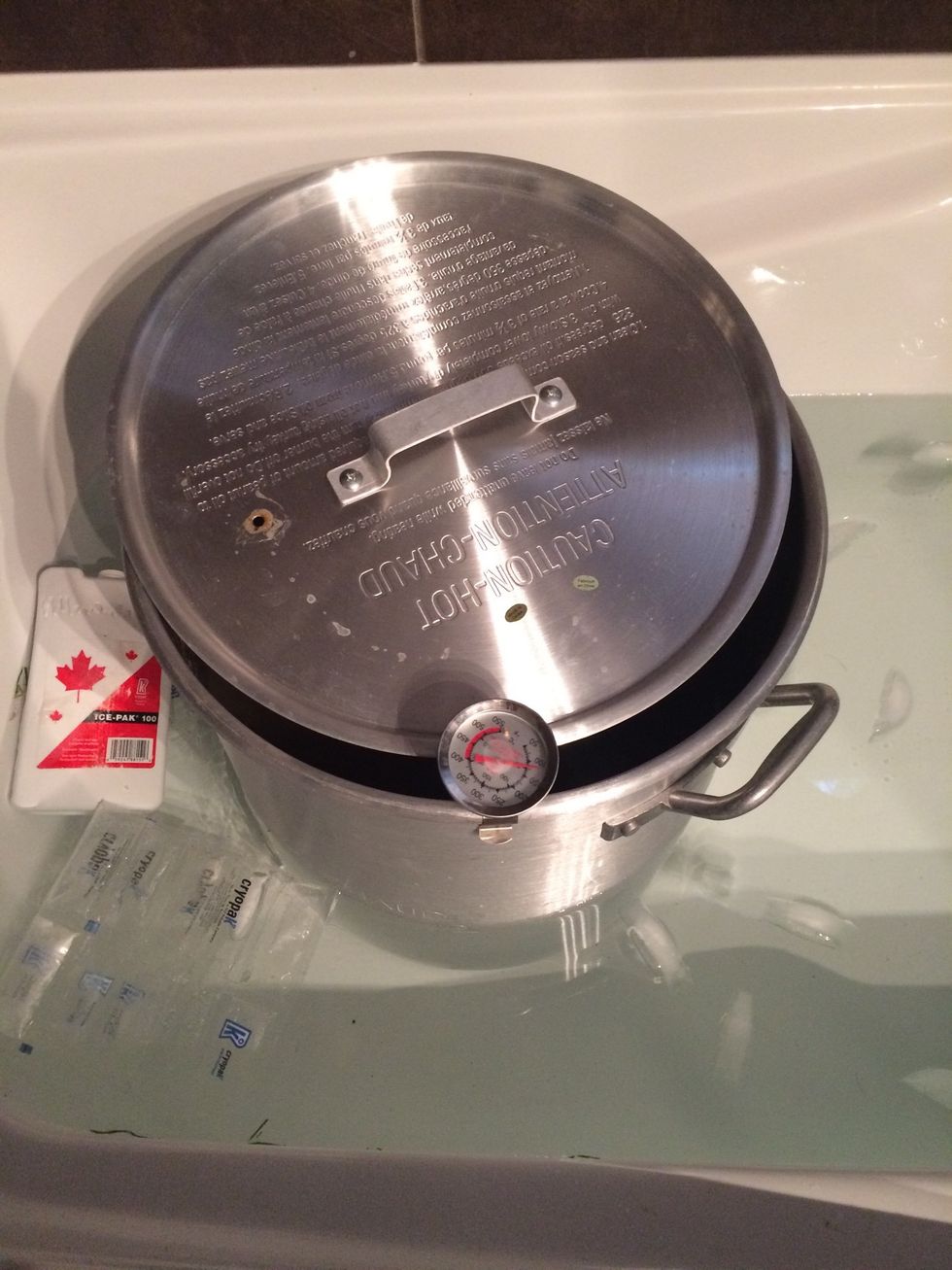 Cool your wort below 70F in an ice bath. If your wort is too hot when you add your yeast it will not ferment properly.
Once your wort is under 70F rack it into your carboy. You may take a gravity reading at this point. Add your package of Belgian wit yeast, you now have beer. Slosh around the beer to add oxygen.
Add your fermentation airlock and let your beer ferment for 2 weeks in a cold dark room.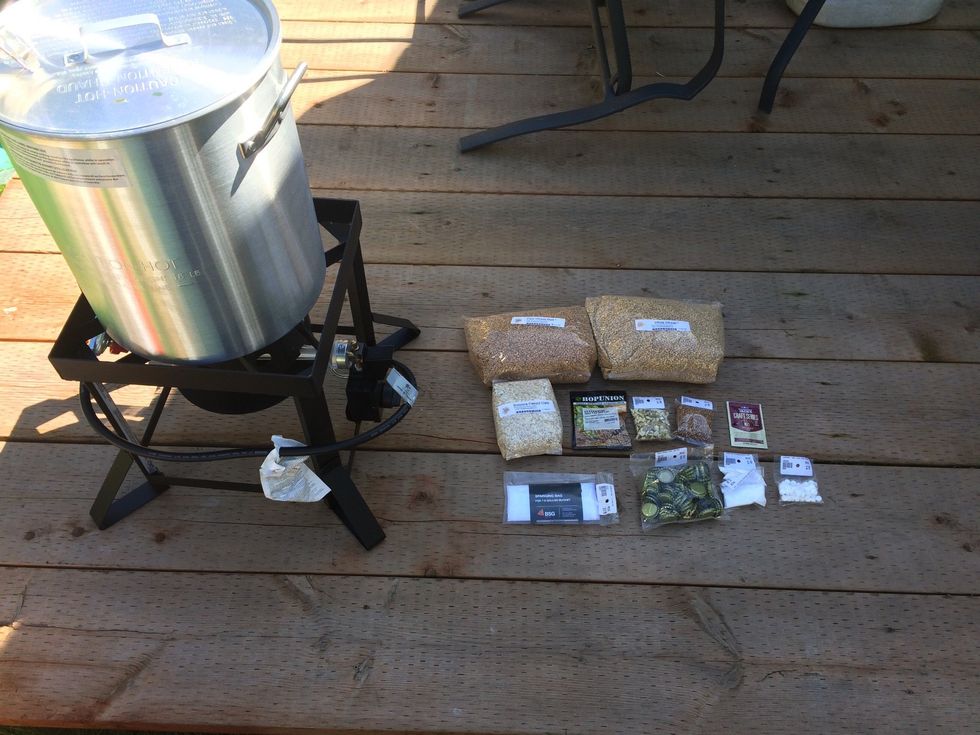 After the fermentation process you've finally created alcoholic beer! The beer must be carbonated and bottled. Carbonation is created by adding sugar before bottling. Stay tuned for a bottling guide.
5 lbs of white wheat malt
4 Ibs of pale wheat malt
1 lb flaked oats
1 oz hallertauer hops
2 tsp corriander seeds
2 oz bitter orange peel
1 pkg belgian wit yeast
Potassium metabisulfite
2 x 10 gal pot
Sparging bag
5 gal carboy
Racking cane and tube
Propane burner
Water