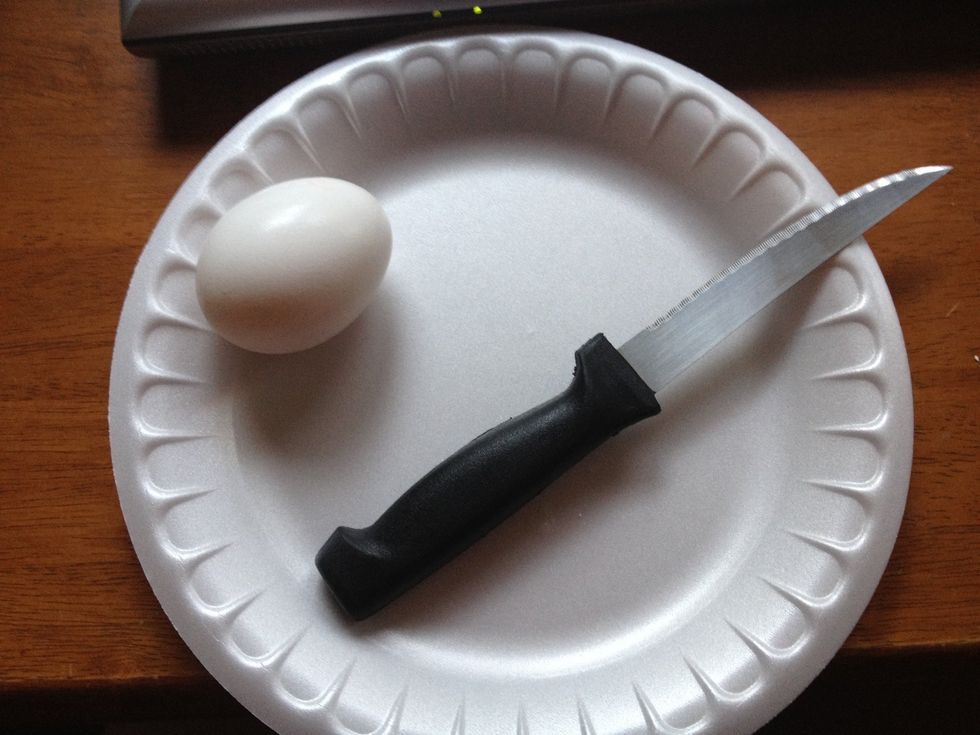 Start with three basic household supplies; knife, plate, and an egg.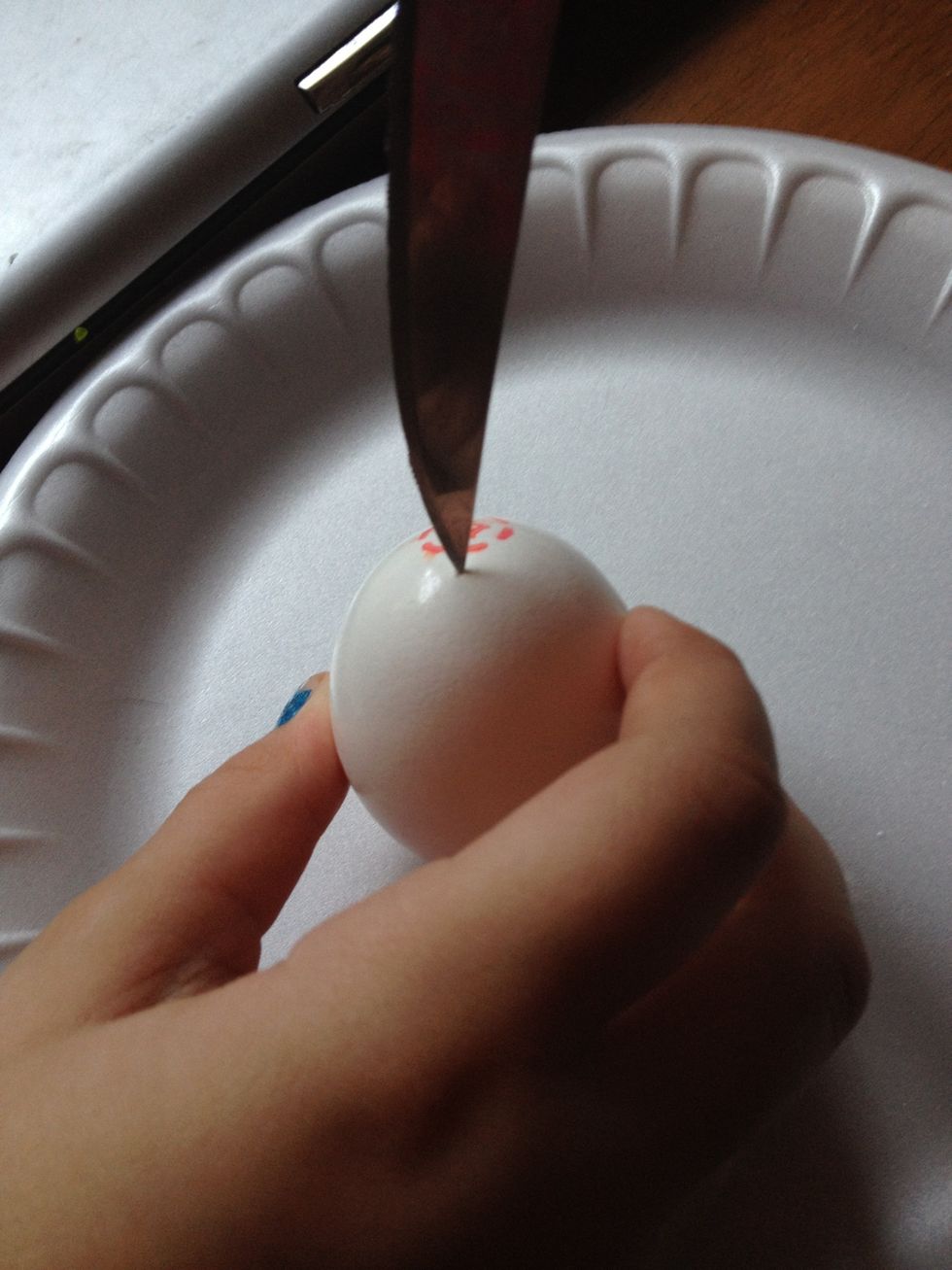 Start tapping at one end of the egg lightly with the knife. It will take some time to get a hole forming, but only about a minute.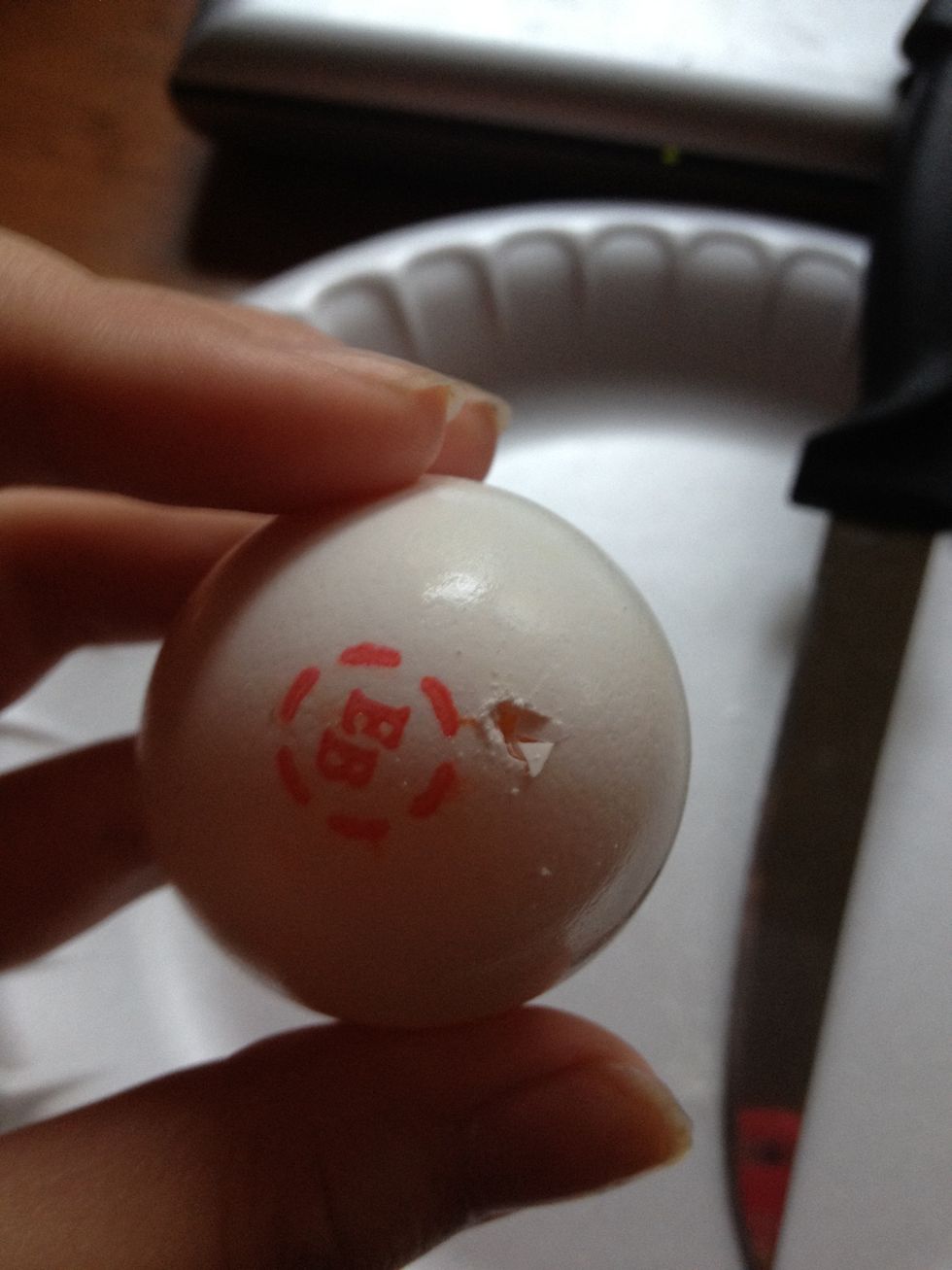 This is what the hole should look like when you get done. It doesn't have to be perfect. Now make one on the other end, as well.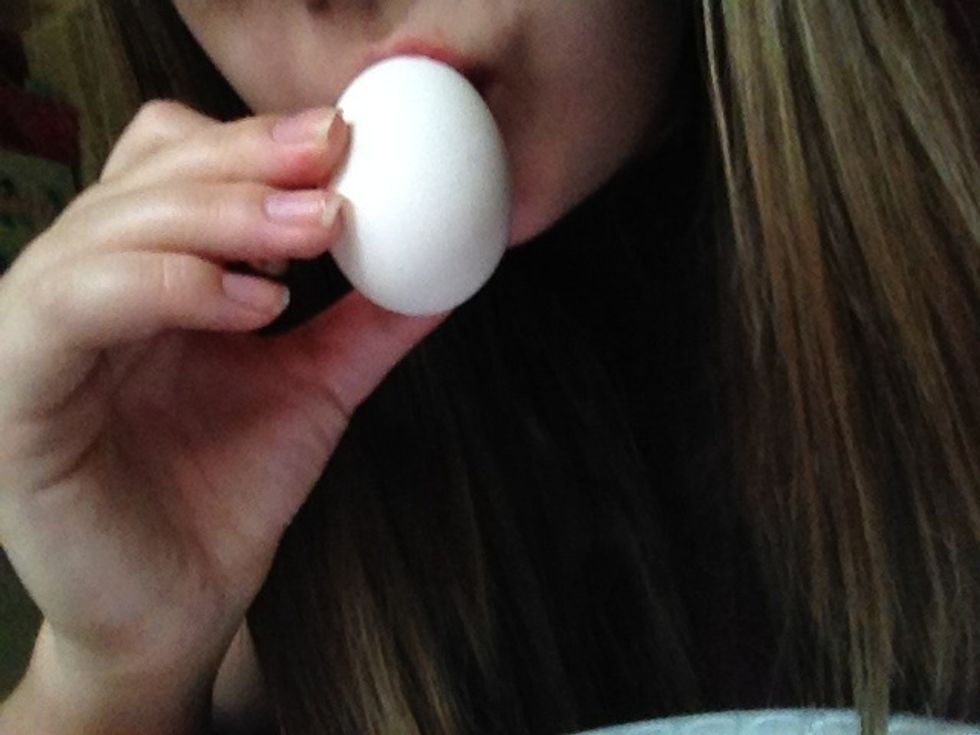 Start blowing on either end of the egg.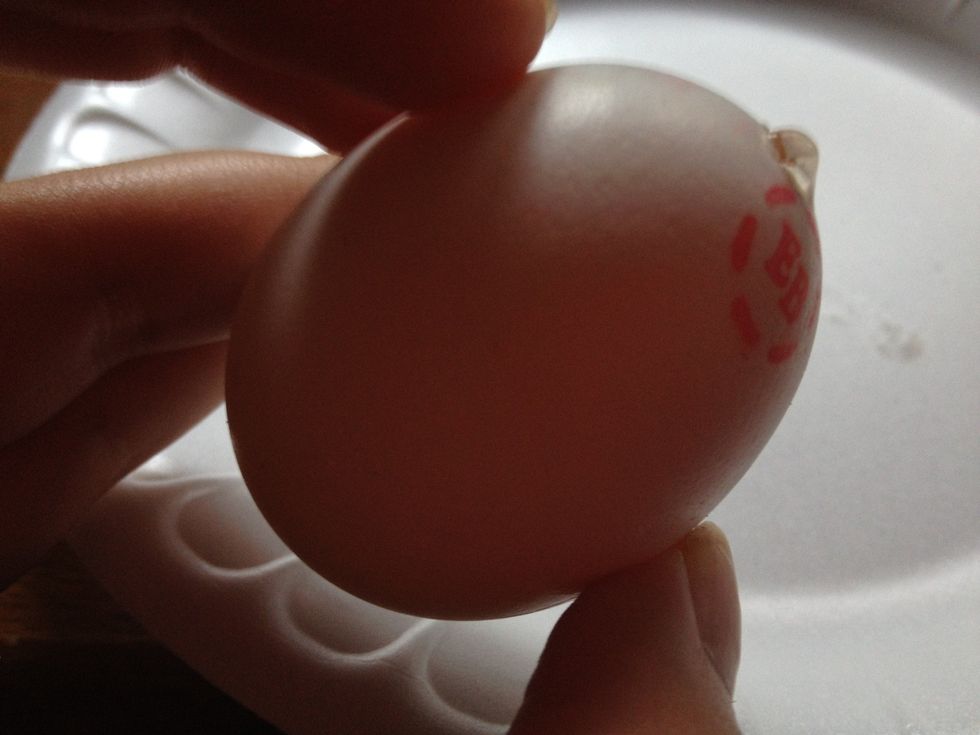 Be careful not to get some in your mouth, there is some egg goop on the end sometimes. You can dab it with a napkin and it will go away. 😜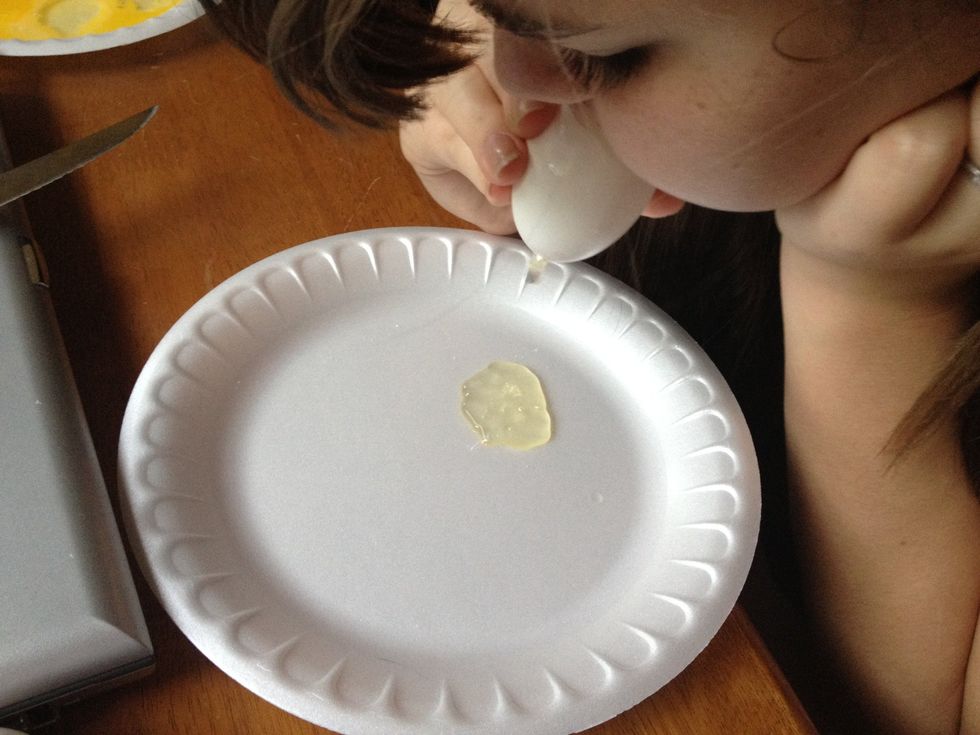 It'll look like this as you start getting the goop out! It's a little gross lookin, but cool.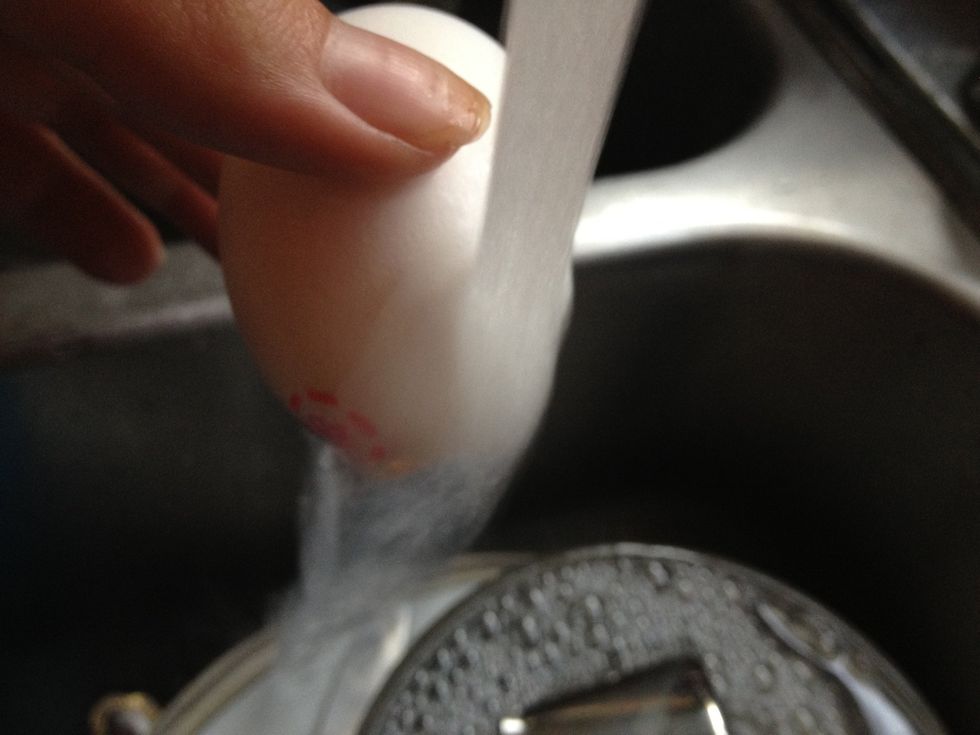 Rinse off you egg and you have a clean new hollowed out egg.
Fun for kids to put faces on. 😉
1.0 Sharp knife
1.0 Egg
1.0 Plate