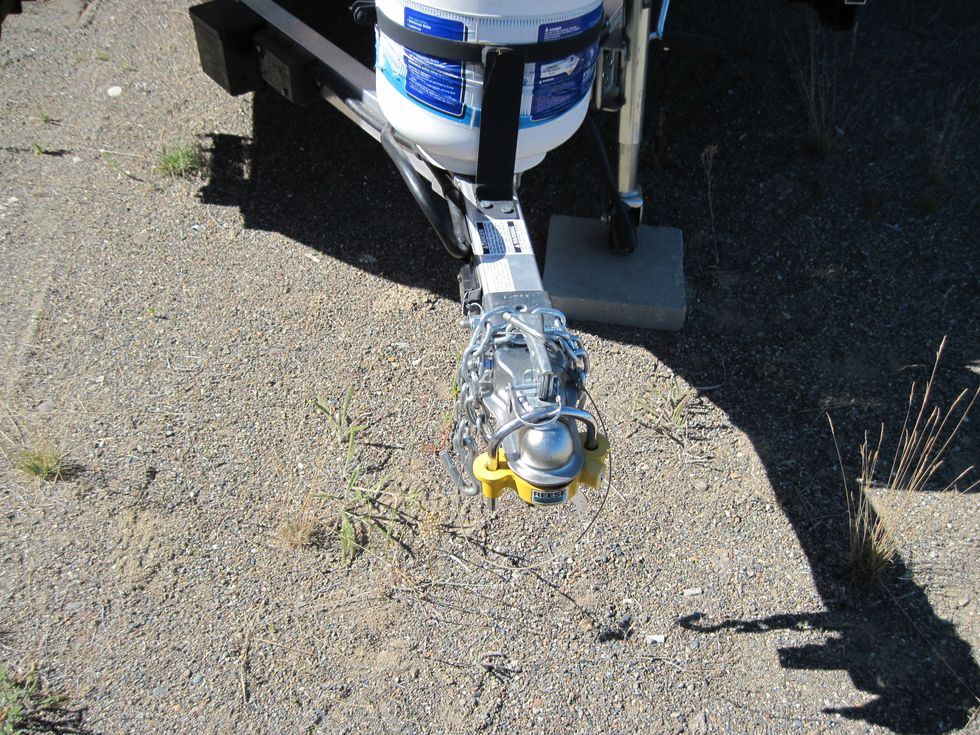 One light-weight travel trailer with hitch lock (the yellow thing).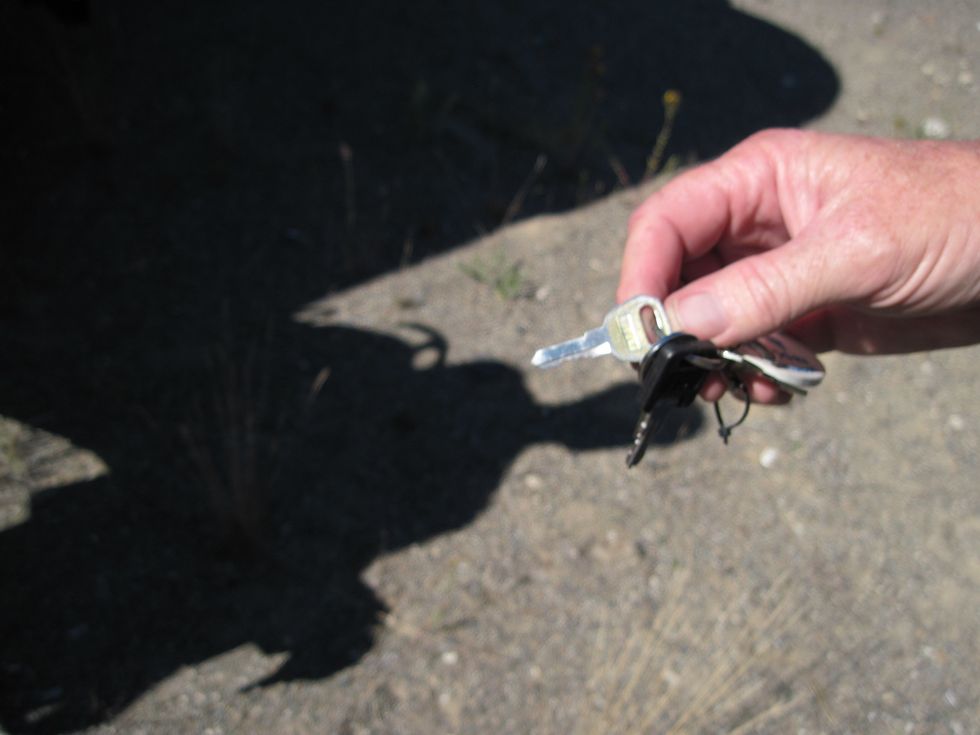 Find the key to the hitch lock. I colored mine yellow like the lock.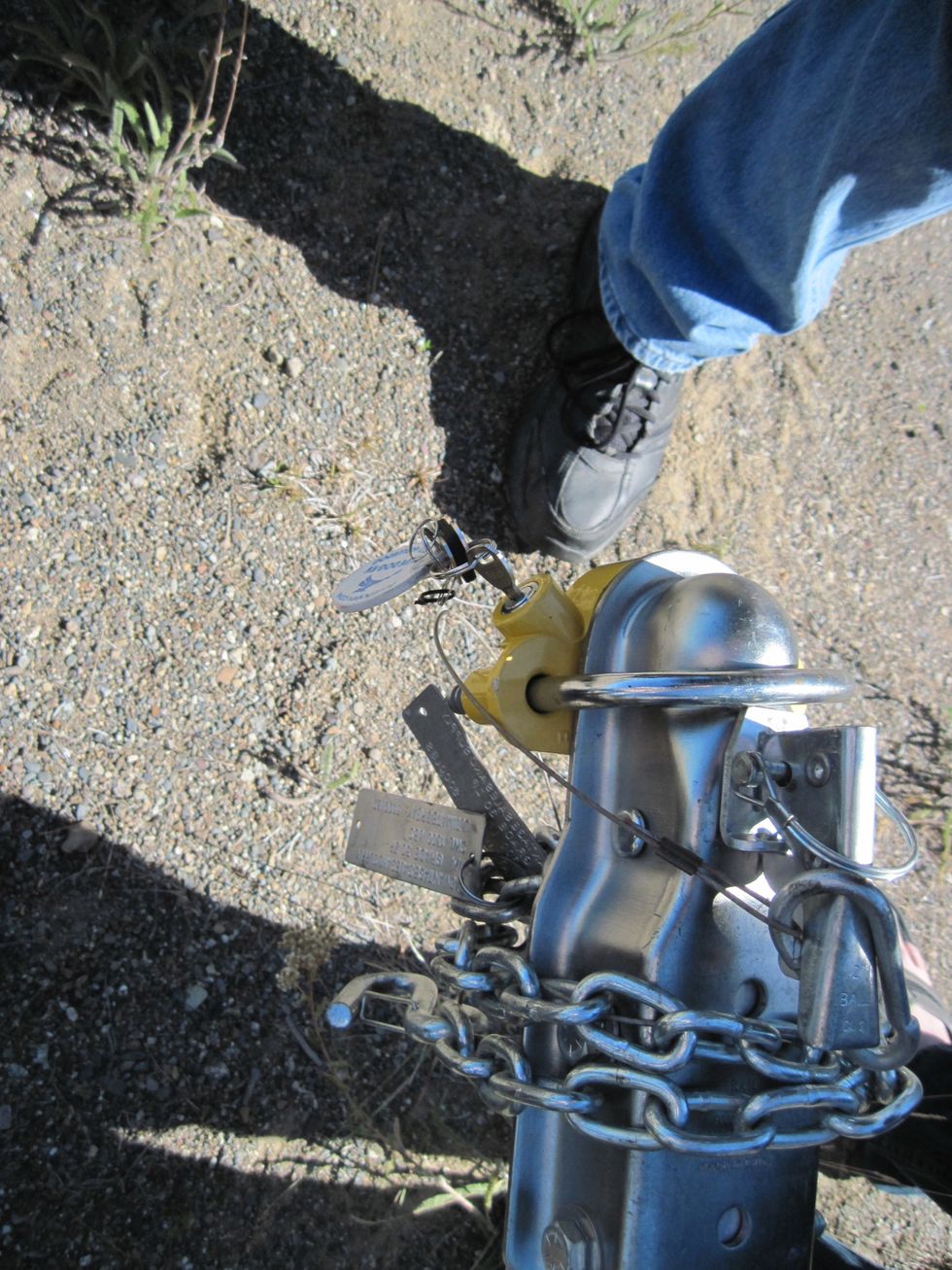 The key will free up the horseshoe shaped piece and yellow block. Save the hitch lock in your trailer.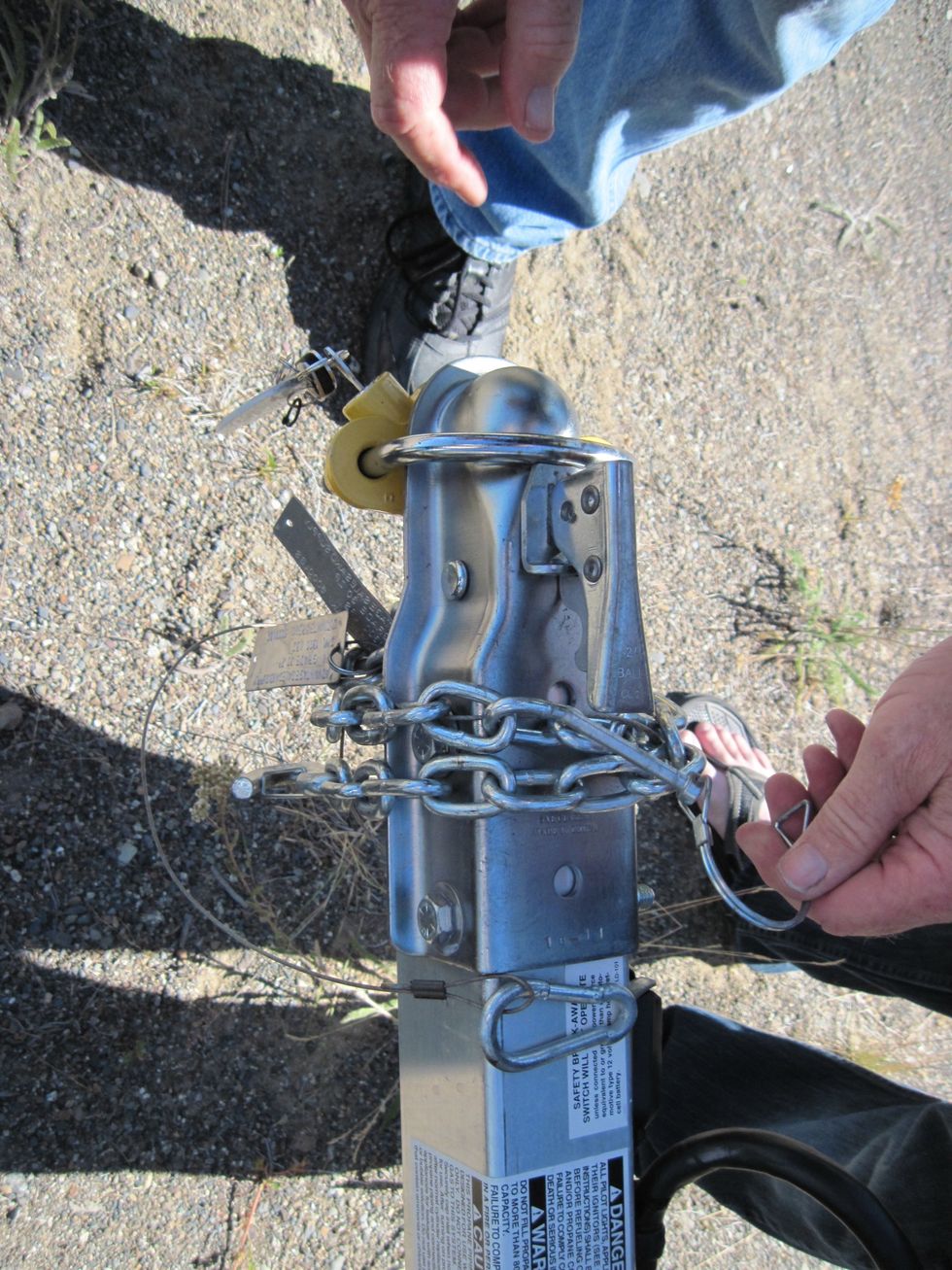 You need to pull the pin out, too. It looks like a nail, or a bolt, with a spring-loaded hook on it. It holds the lever down.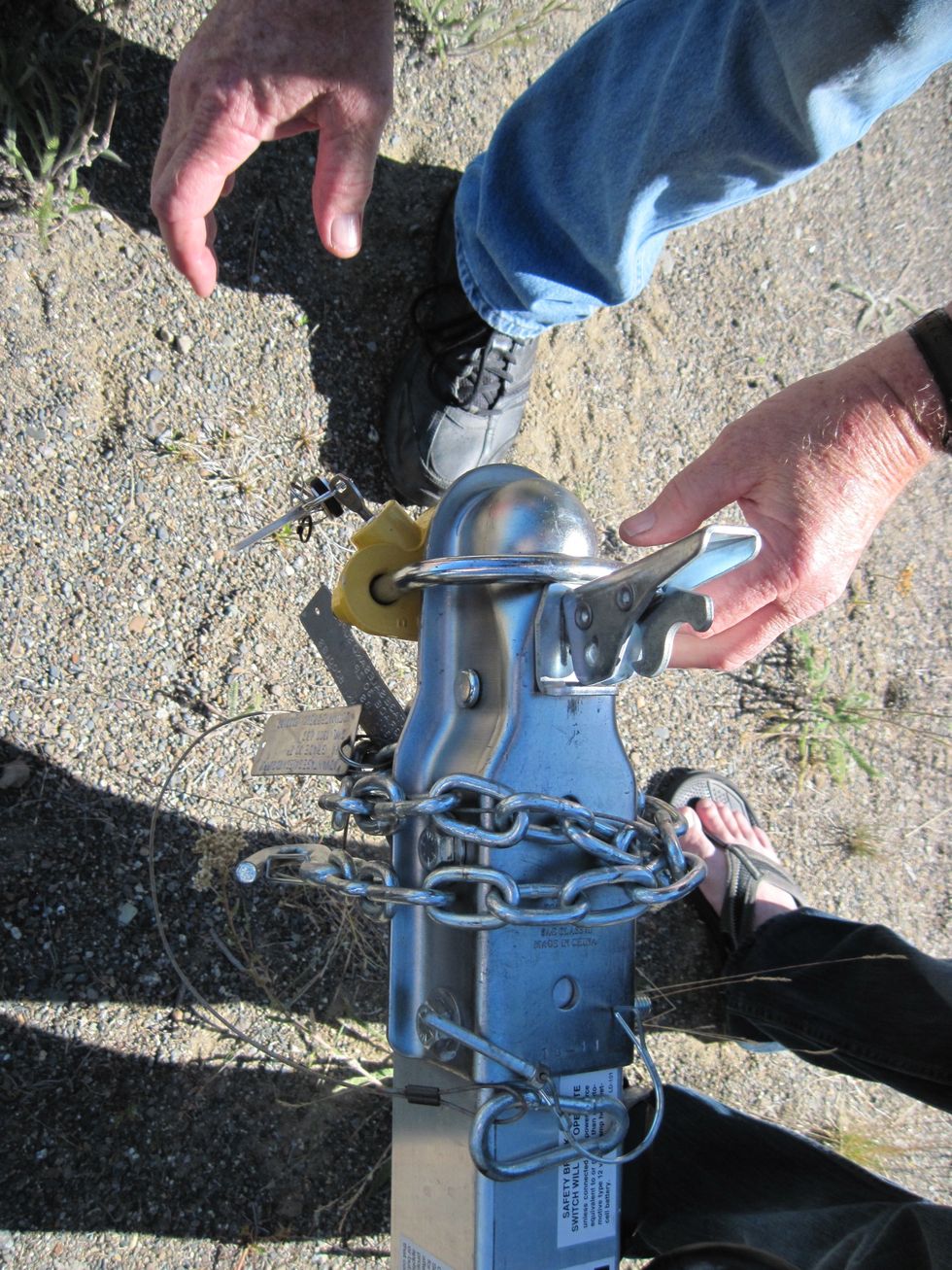 With the pin pulled and the lever up, you can remove the hitch lock.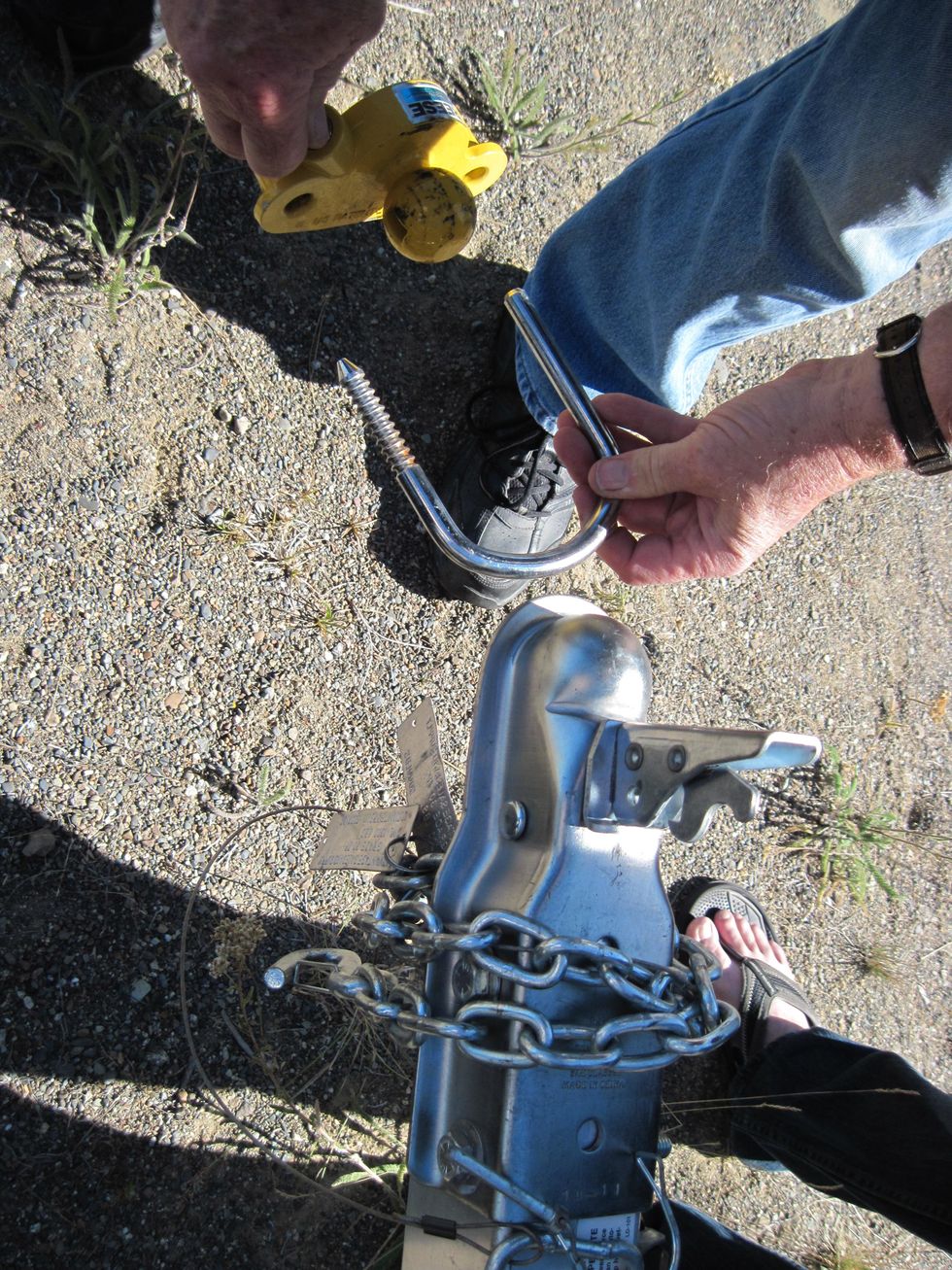 Hitch lock is off.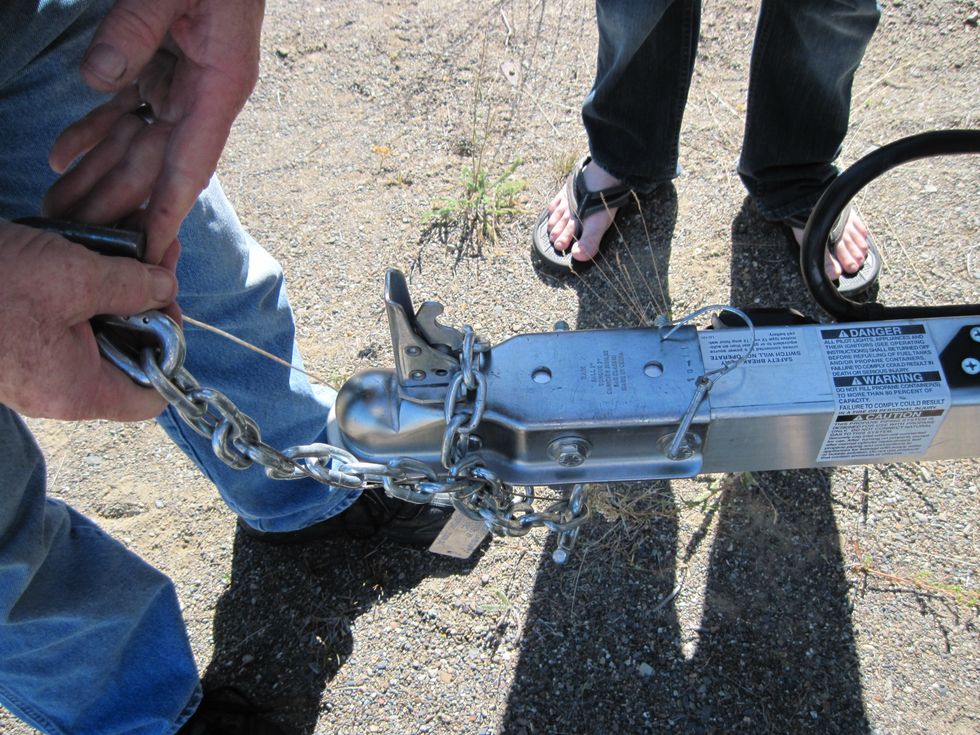 Now unwrap the chains and the little wire. See the pin laying on the tongue of the trailer and that the lever is up.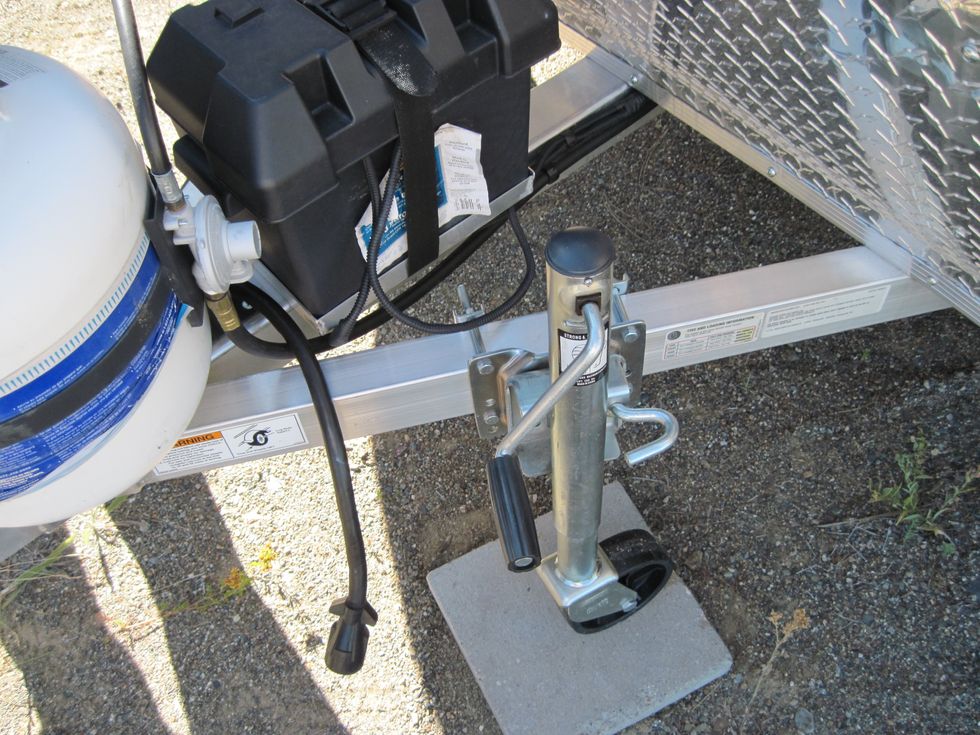 Now it is time to crank the trailer tongue up higher than the hitch ball. Turn the black handle to make the hitch go up about two inches higher than the ball on the tow vehicle.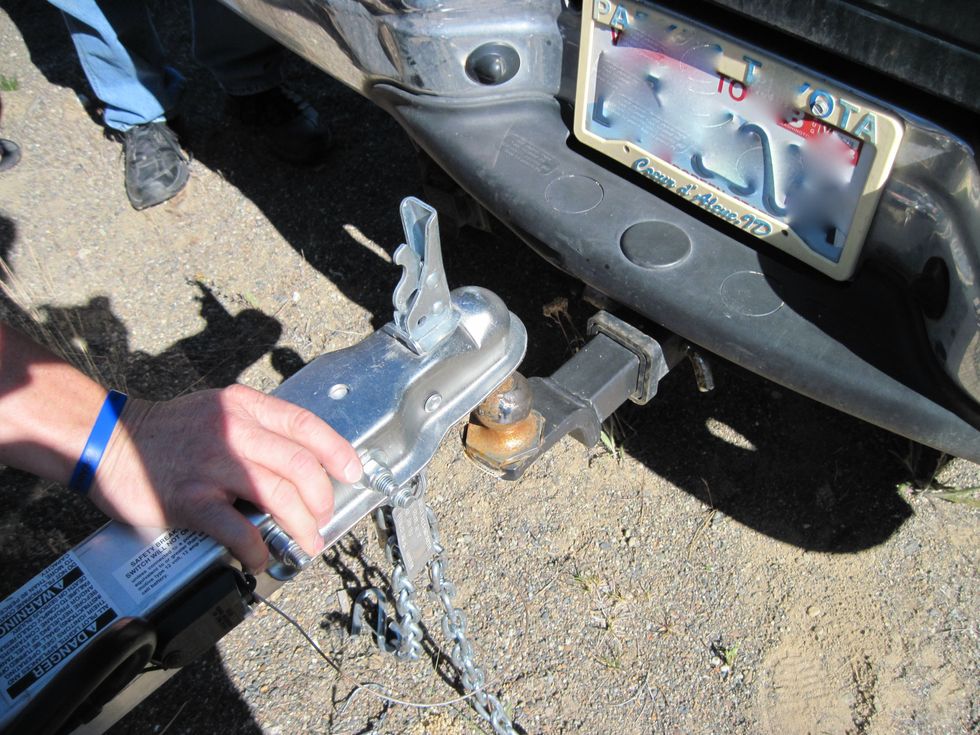 Now, having magically backed your tow vehicle up to within an inch of the hitch, wiggle and jiggle the hitch onto the ball.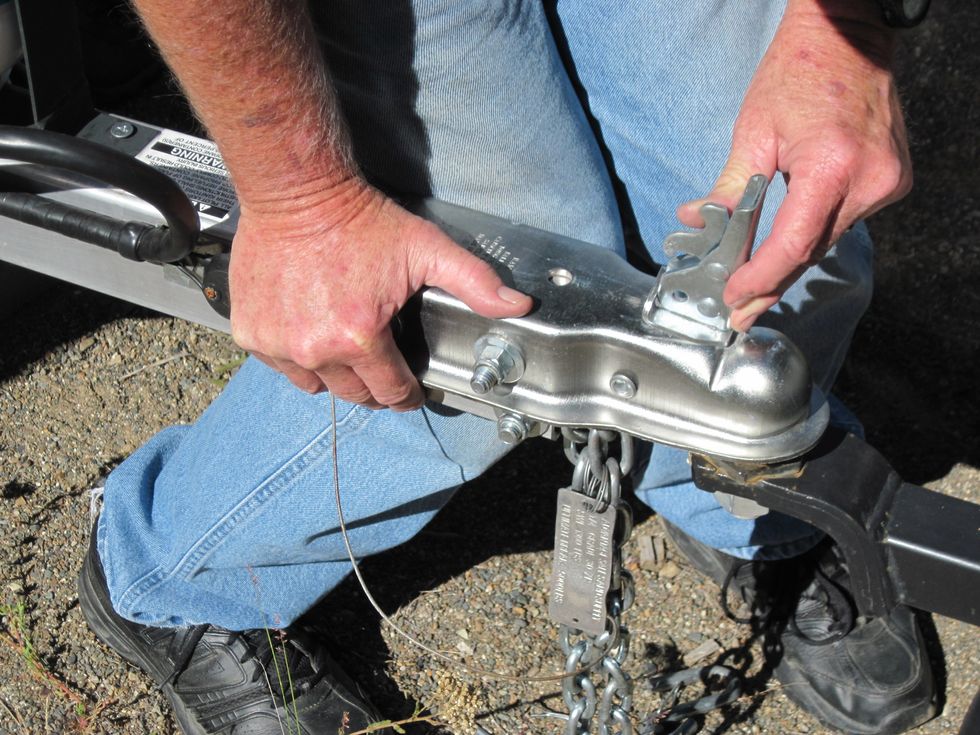 Now jiggle the lever down to lock the hitch onto the ball. See how my left thumb is pressing a little lever to open the hitch up to accept the ball.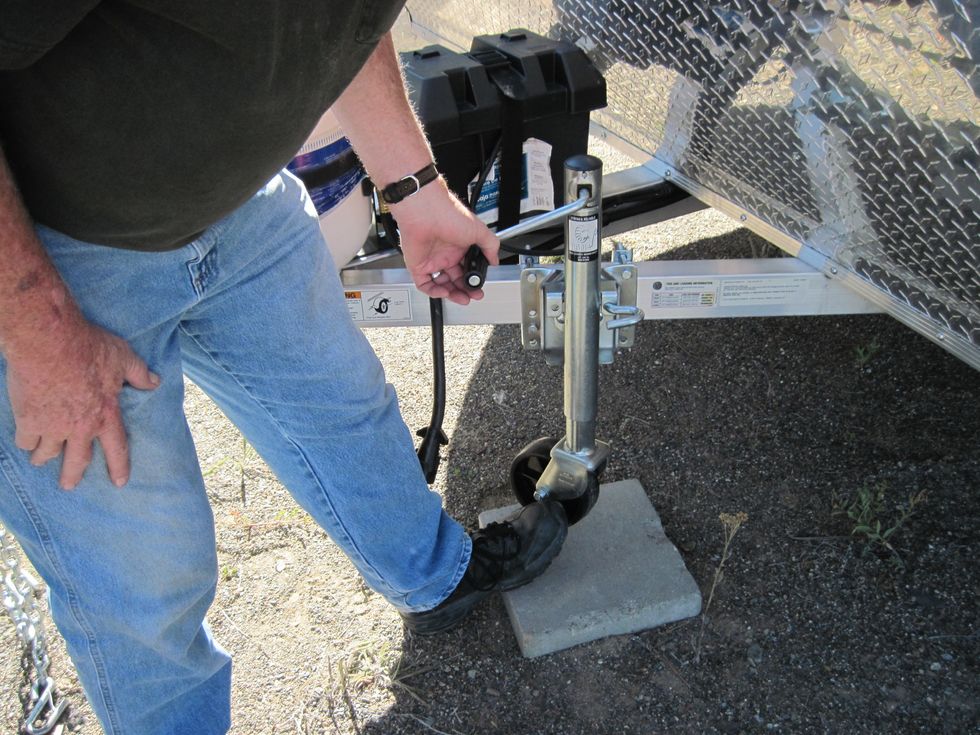 Now time to crank the trailer tongue back down so the weight is now on the tow vehicle. Put your foot next to the wheel so it won't spin around.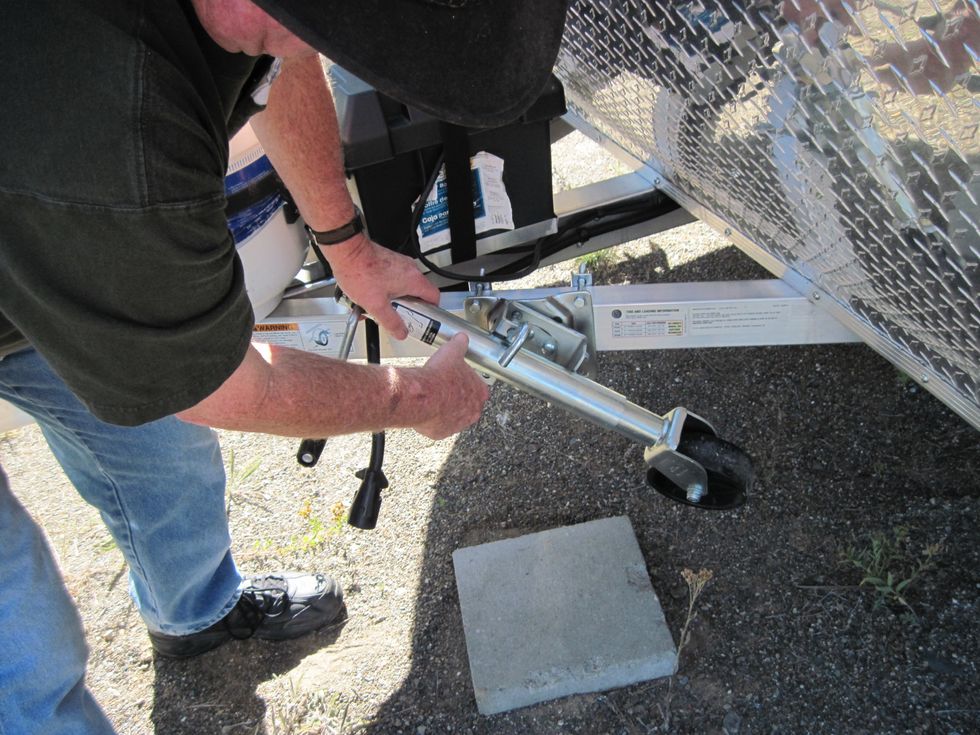 Pull the pin lock out to free the wheel and spin the stem up so the wheel is stowed level and out of the way. It will clunk when in the right position.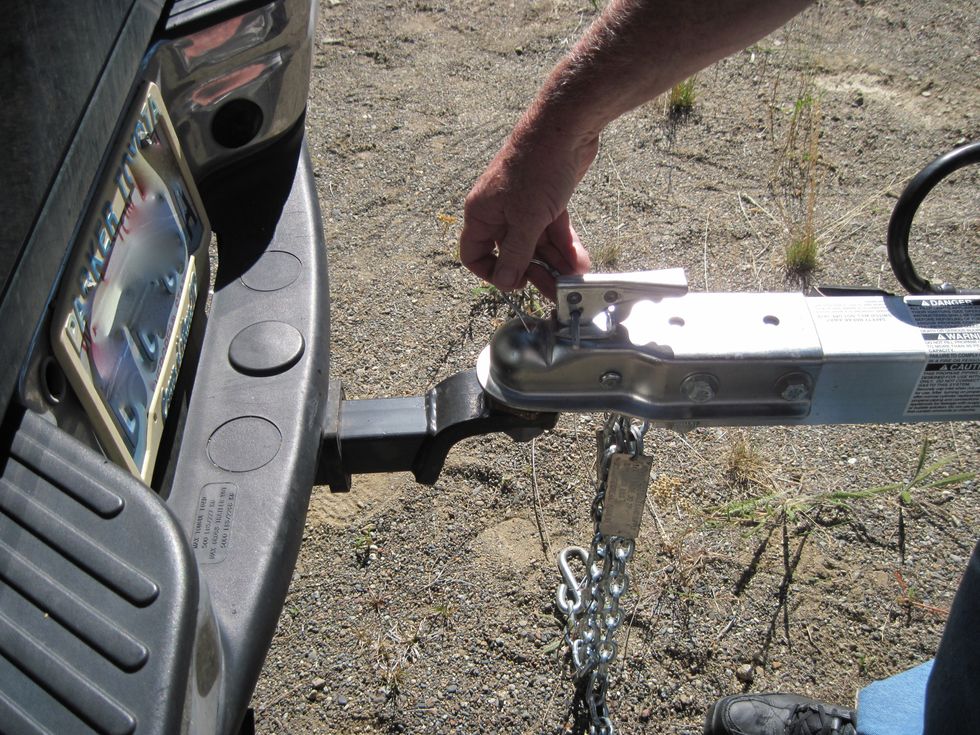 Now the little nail-sized pin goes back in the lever, to lock it in place. Flip the horseshoe-shaped lock over the pin to hold the pin in place.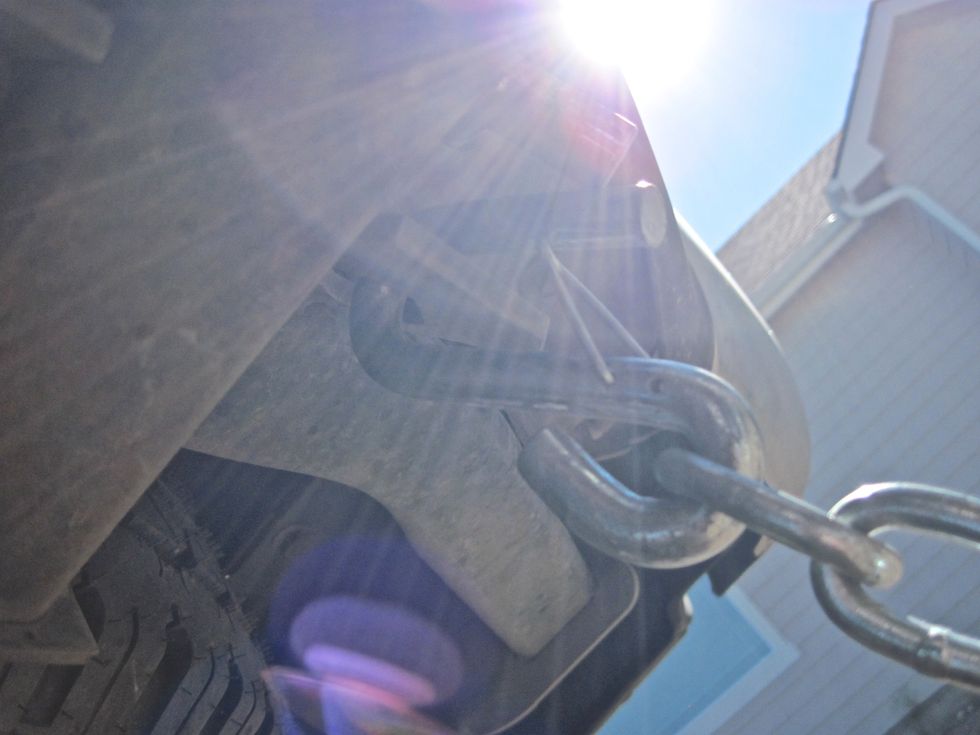 Now it's time to get a little dirty. Take one of the chains and hook it underneath the tow vehicle on a steel tag with a hole in it. Bend under and look for the right spot. Hook up both chains.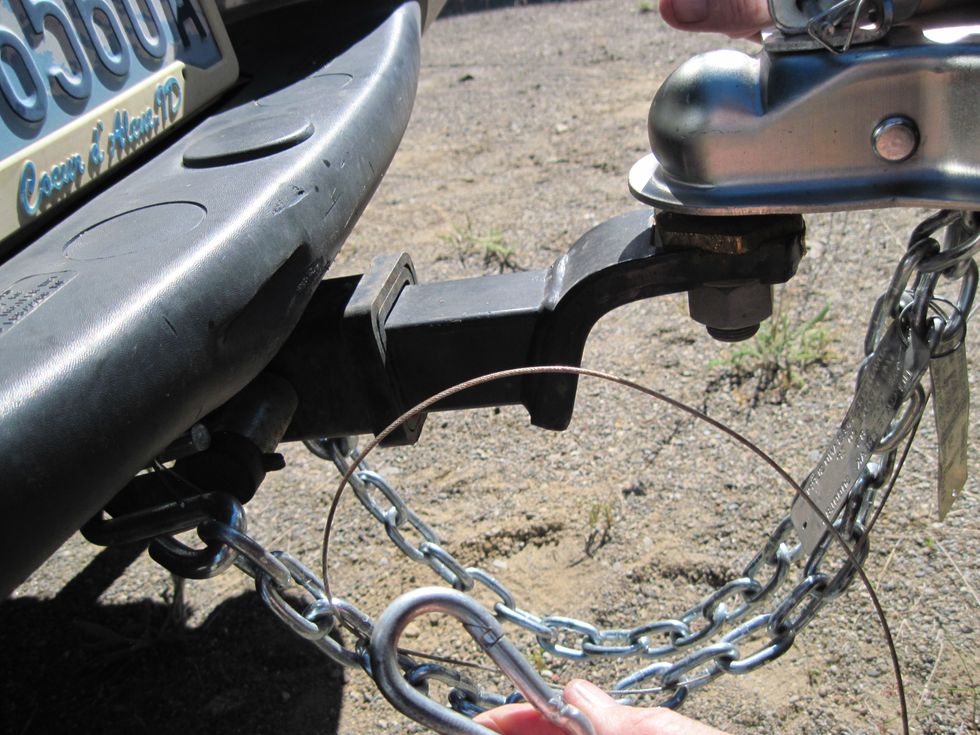 Chains are hooked! But now it's time to hook that loose wire.
See the carabiner hook on the wire is hooked to the steel tab where the chain is also hooked. This little wire is in case the trailer breaks away, the brakes will come on automatically.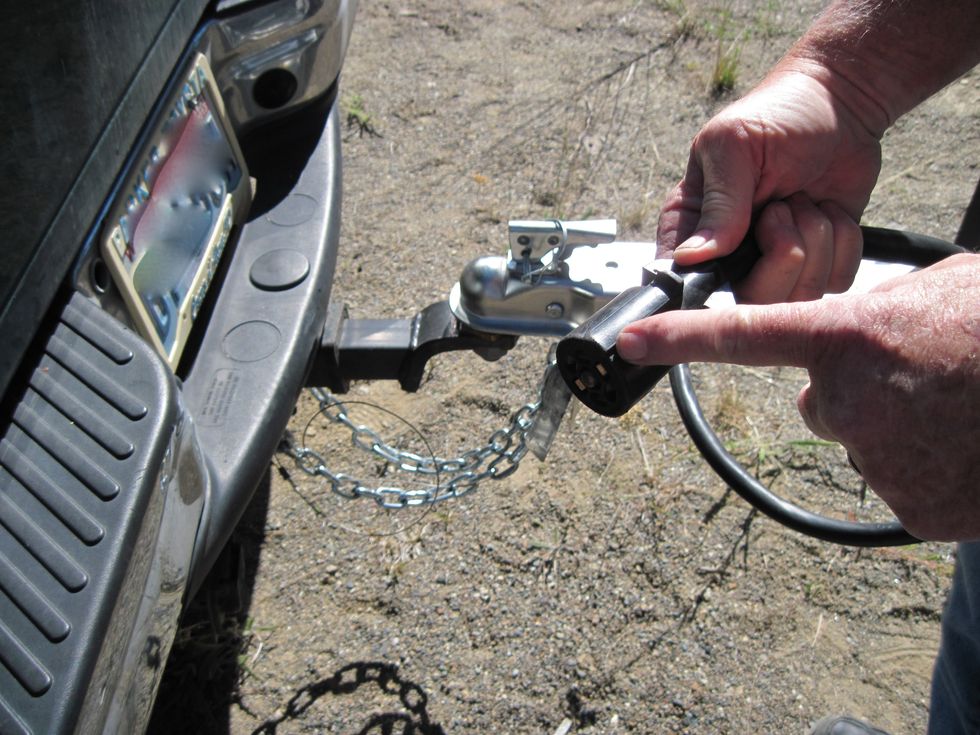 Almost done! Now plug in the power cord that goes to the trailer. Your tow vehicle has a plug back there by the hitch. There's a slot that needs to be correctly lined up, see where I am pointing.
Yay! The trailer is hitched! But two more things to do before pulling out...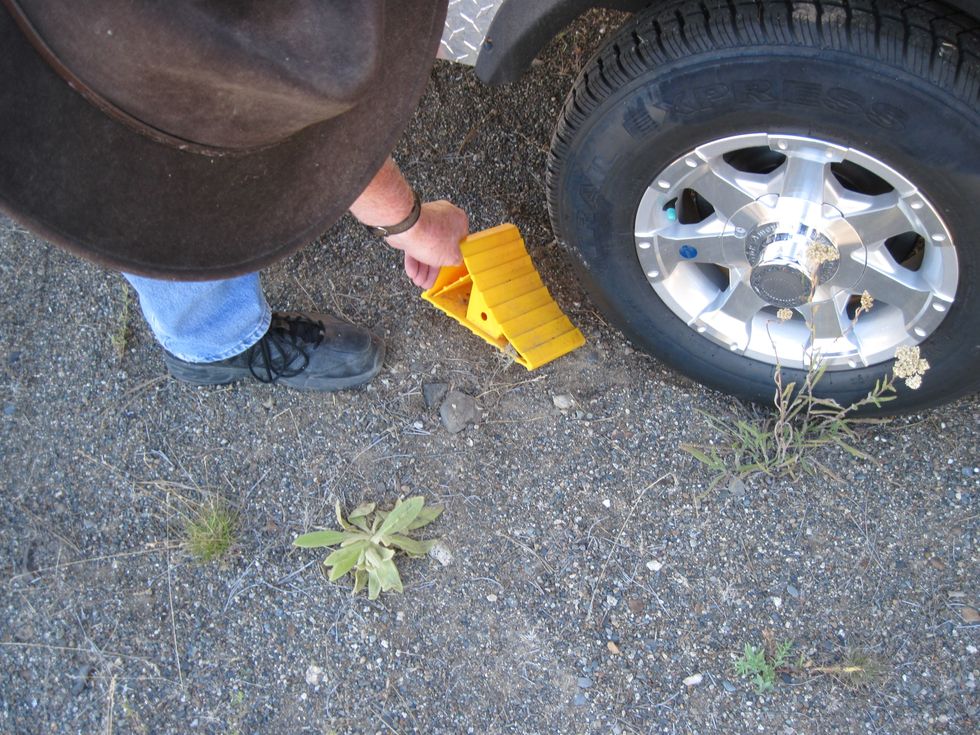 Pull the chocks that kept the wheels in place. Put them in the trailer.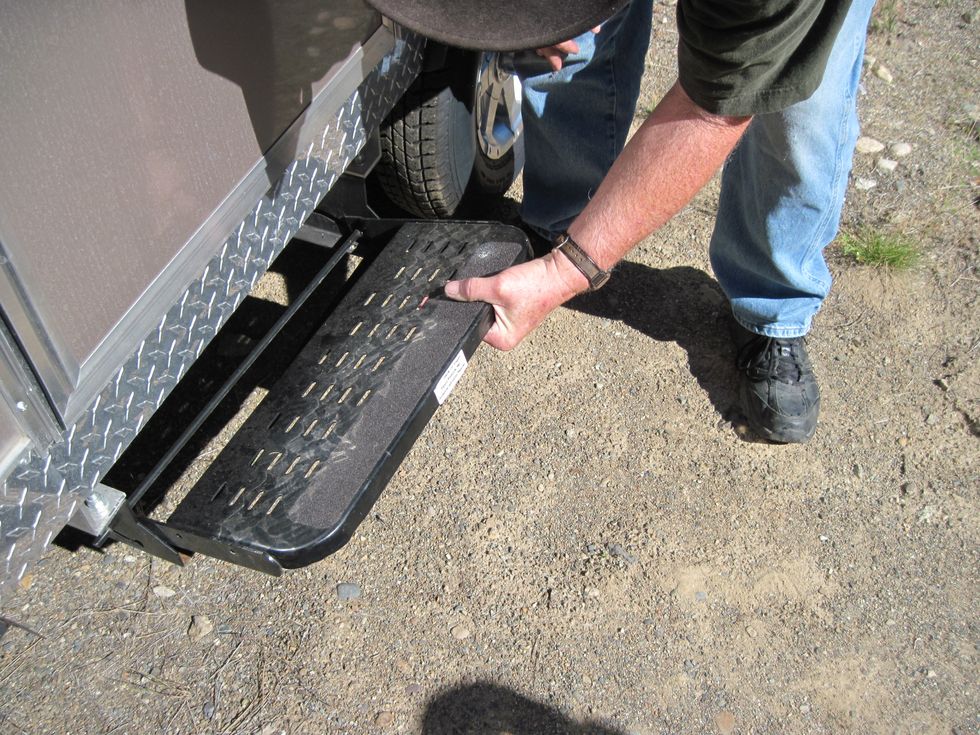 Stow the step by lifting it up and pushing it under the trailer's door. Now you are really ready to go!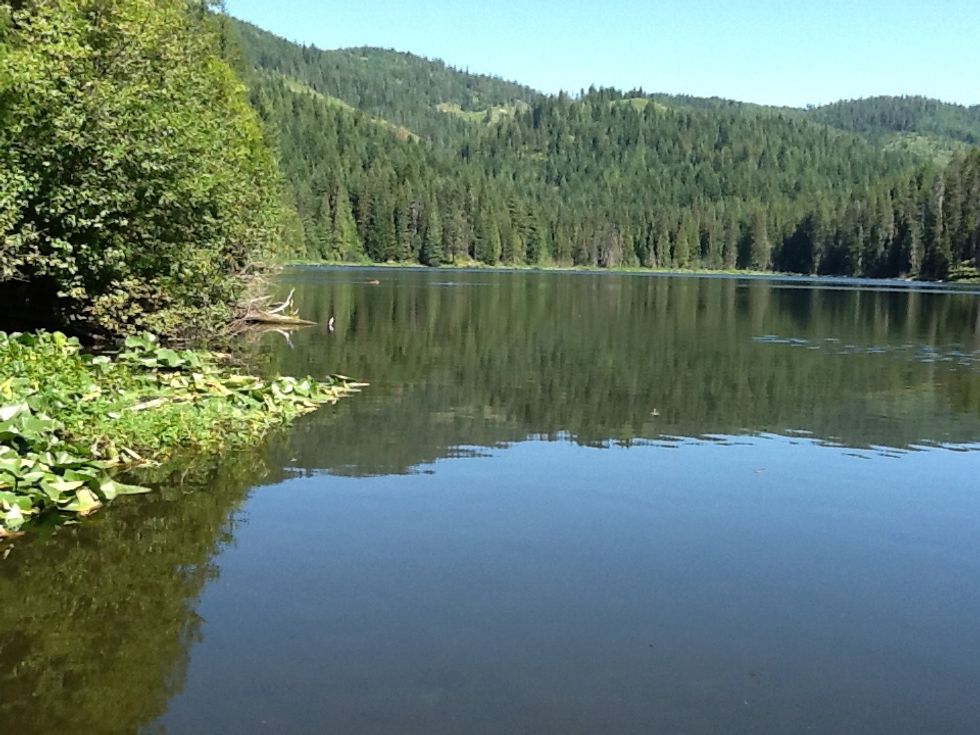 Now drive confidently off and go enjoy that beautiful campground.
1.0 Travel Trailer
1.0 Tow Vehicle
1.0 Hitch, already installed
1.0 Electrical Control System, installed