Welcome to the the No Trucking Worries Beta Application. The following guide is a high-level overview of the functionality within NTW. Please speak to your sales contact for more information.
1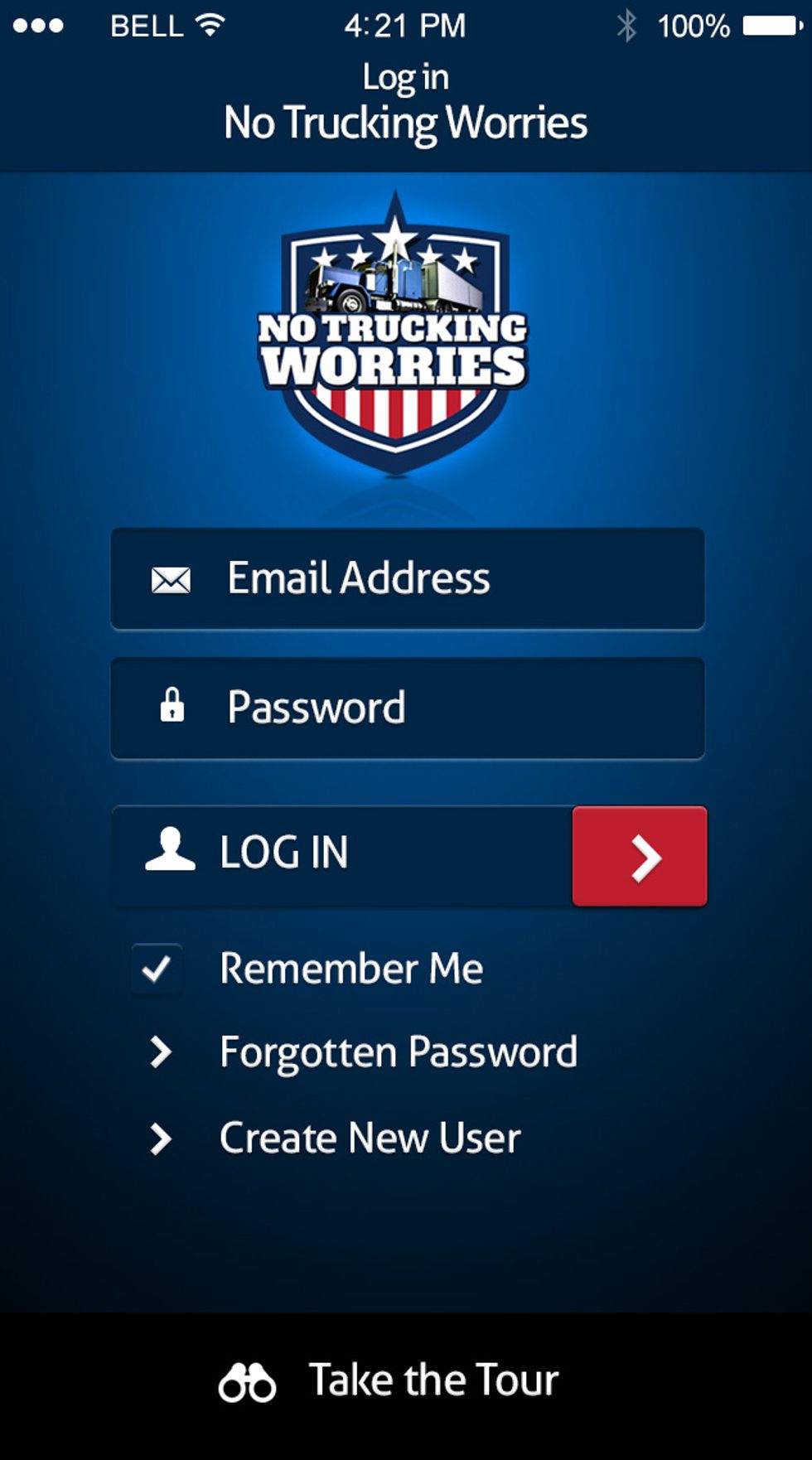 To get started as a driver, login with the supplied Beta trial login, or simply select "Create User" and follow the prompts to create your login.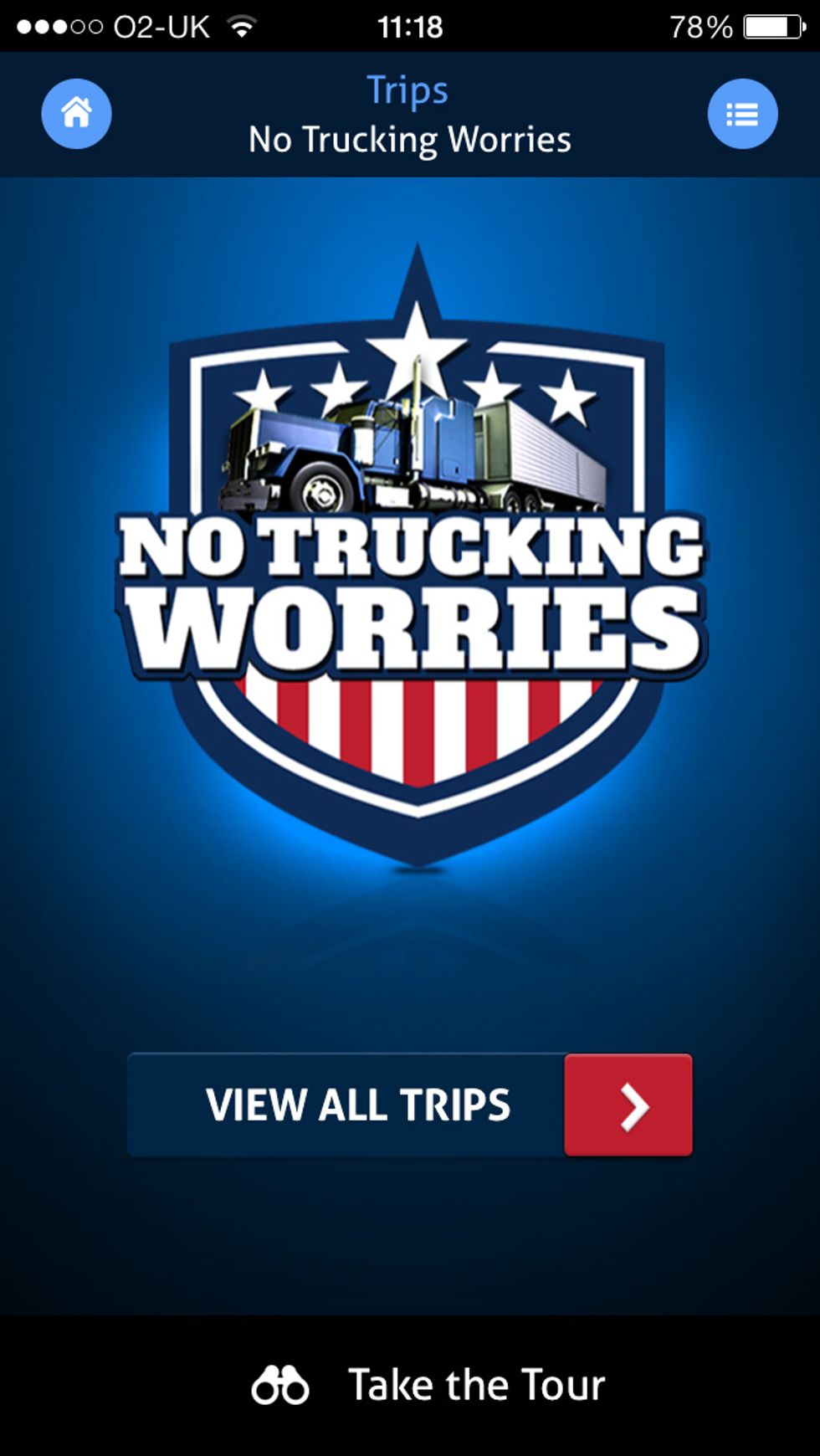 Once logged in you can select the home button from the top left hand corner at any time, or select from the menu on the left to update your profile, email support or log out.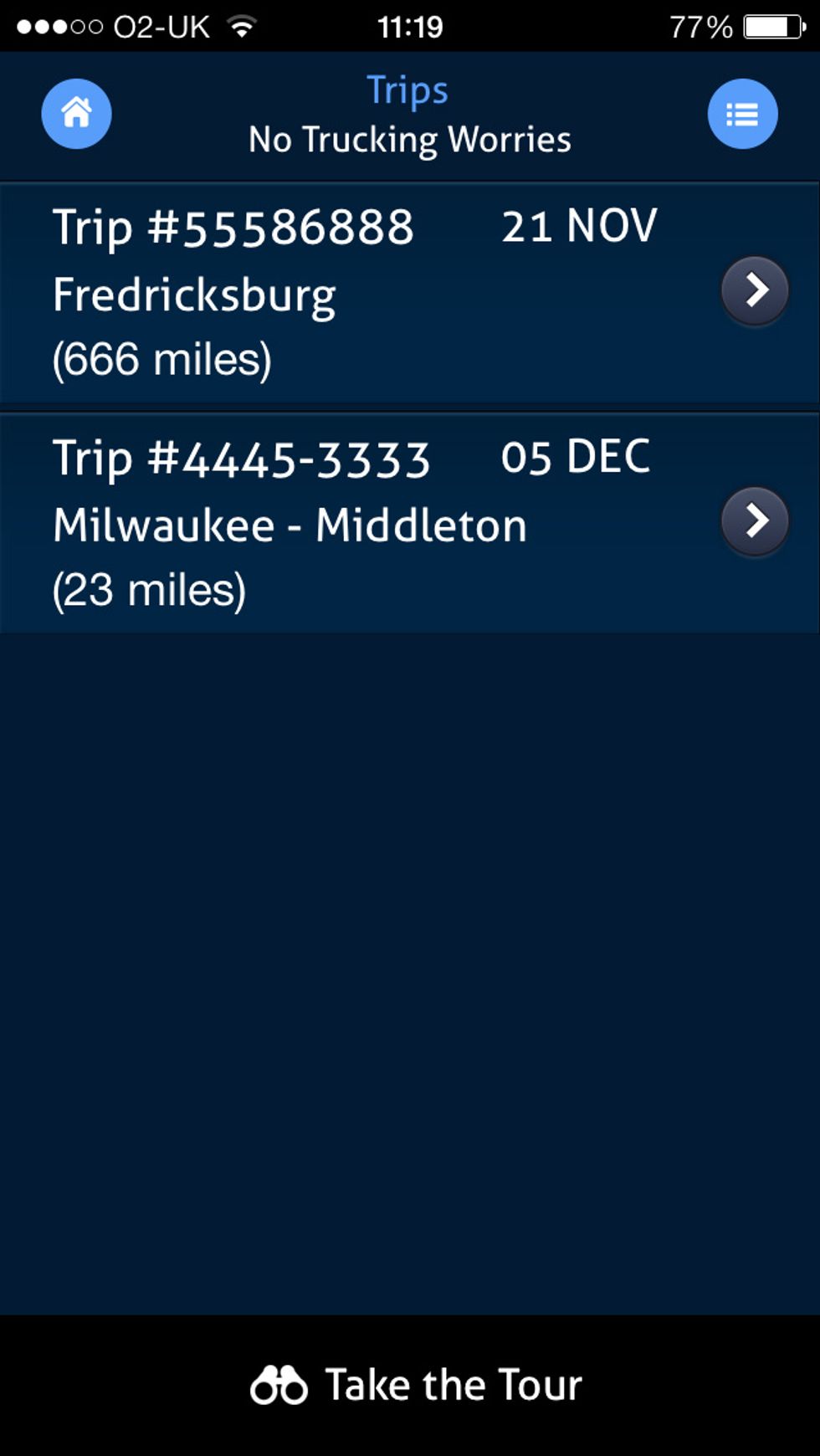 The view all trips screen takes you to the list of trips assigned to you, as the driver. To view the details of a trip, simply tap the relevant trip.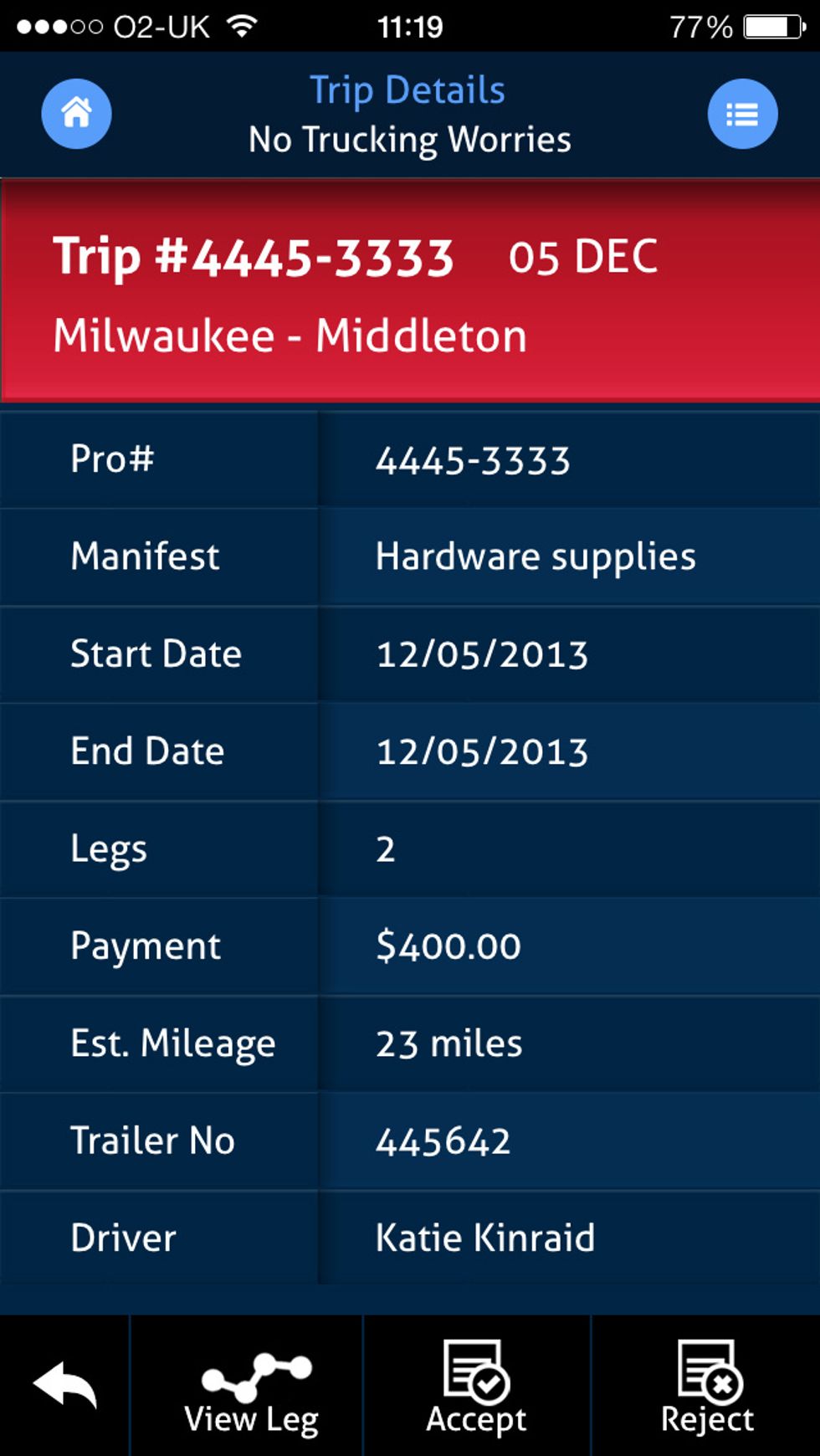 This screen provides an overview of the trip for the driver. The driver can select view legs to view the trip before accepting.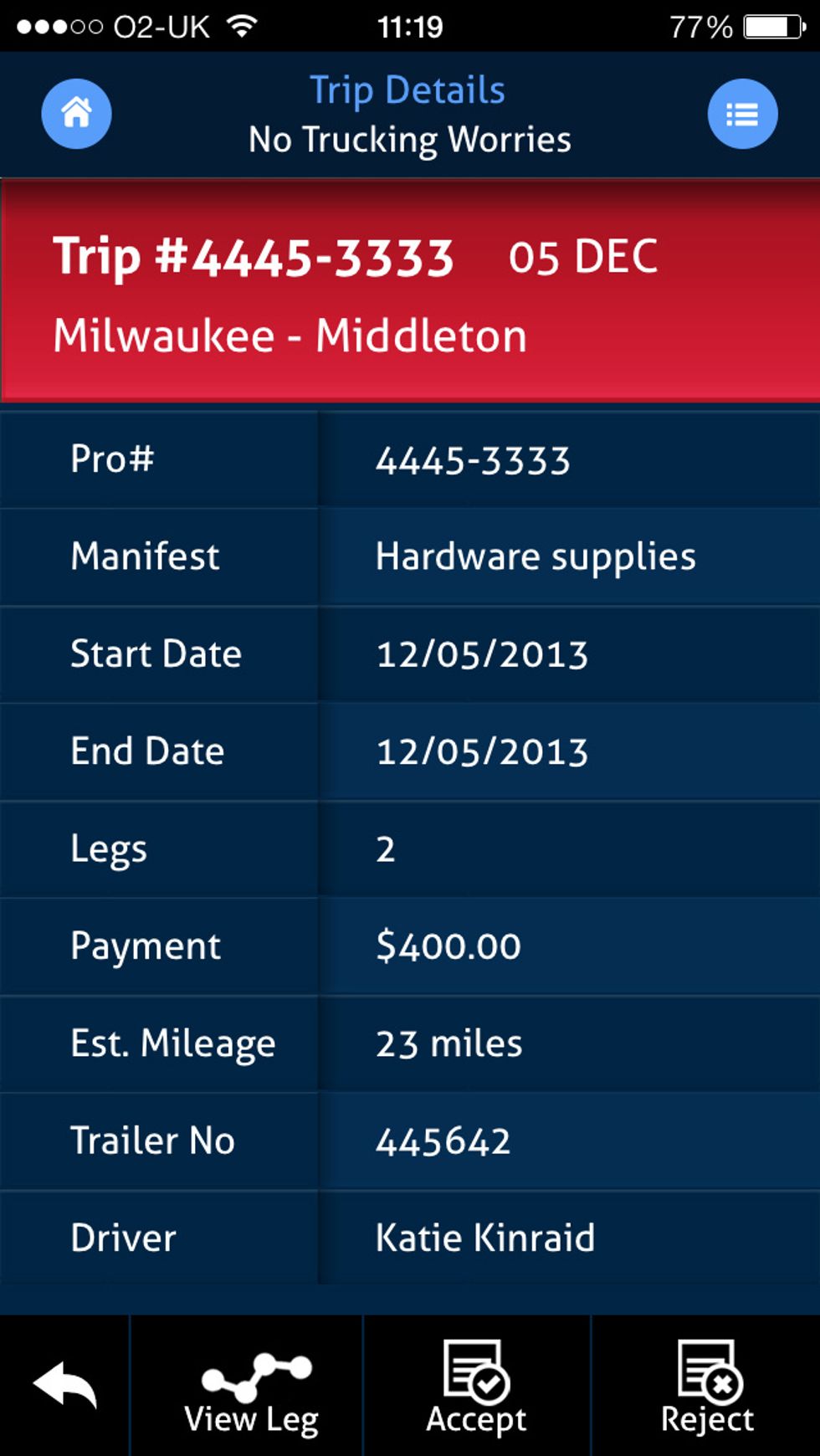 When you a ready to accept the trip, simply press the "Accept" button. Or alternatively "Reject" the trip. The trip will then be removed from your trip list.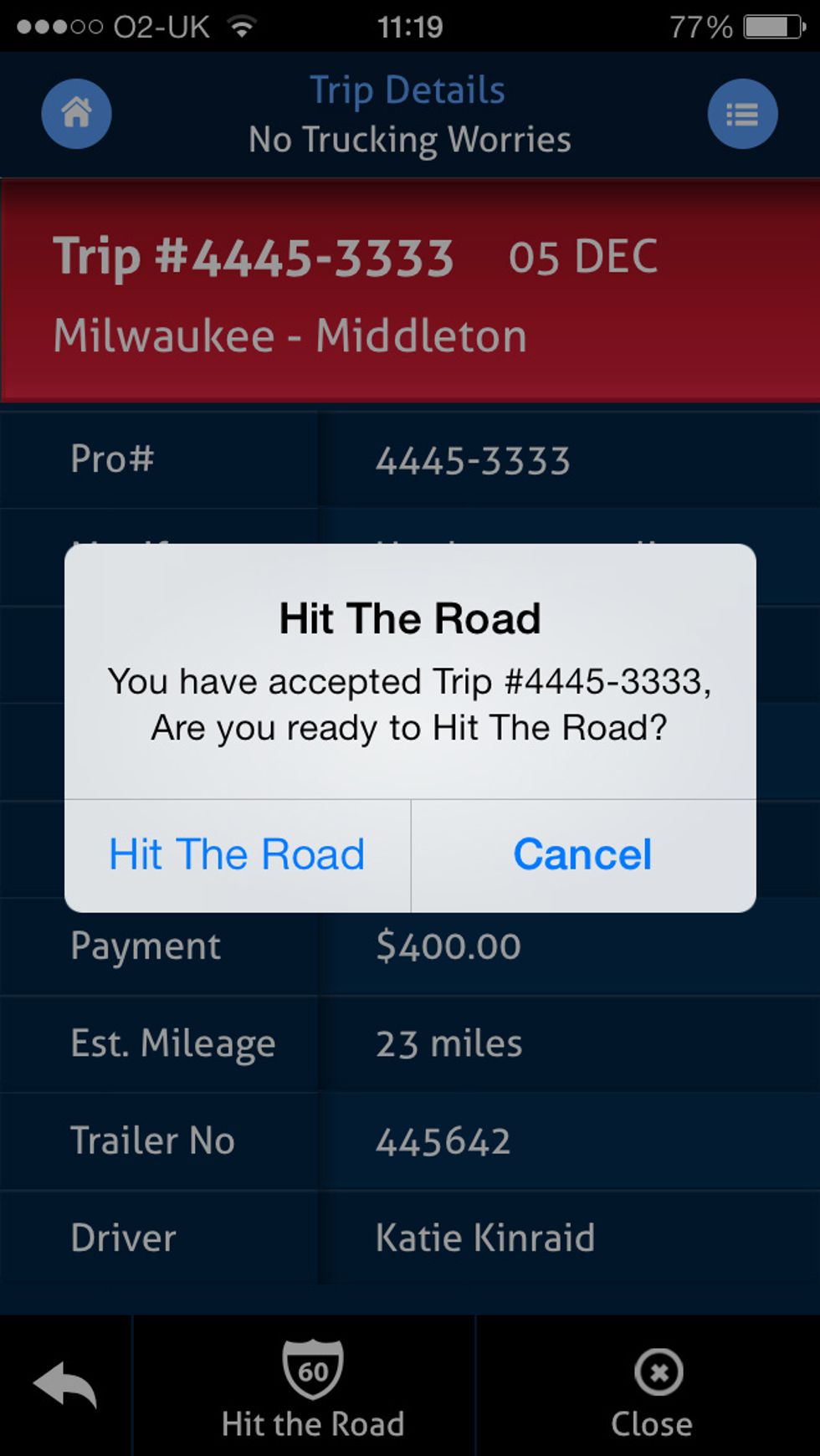 Once you have selected to "Accept", you will be given the choice to "Hit the Road" and start the trip, or cancel and chose to start the trip at a later time.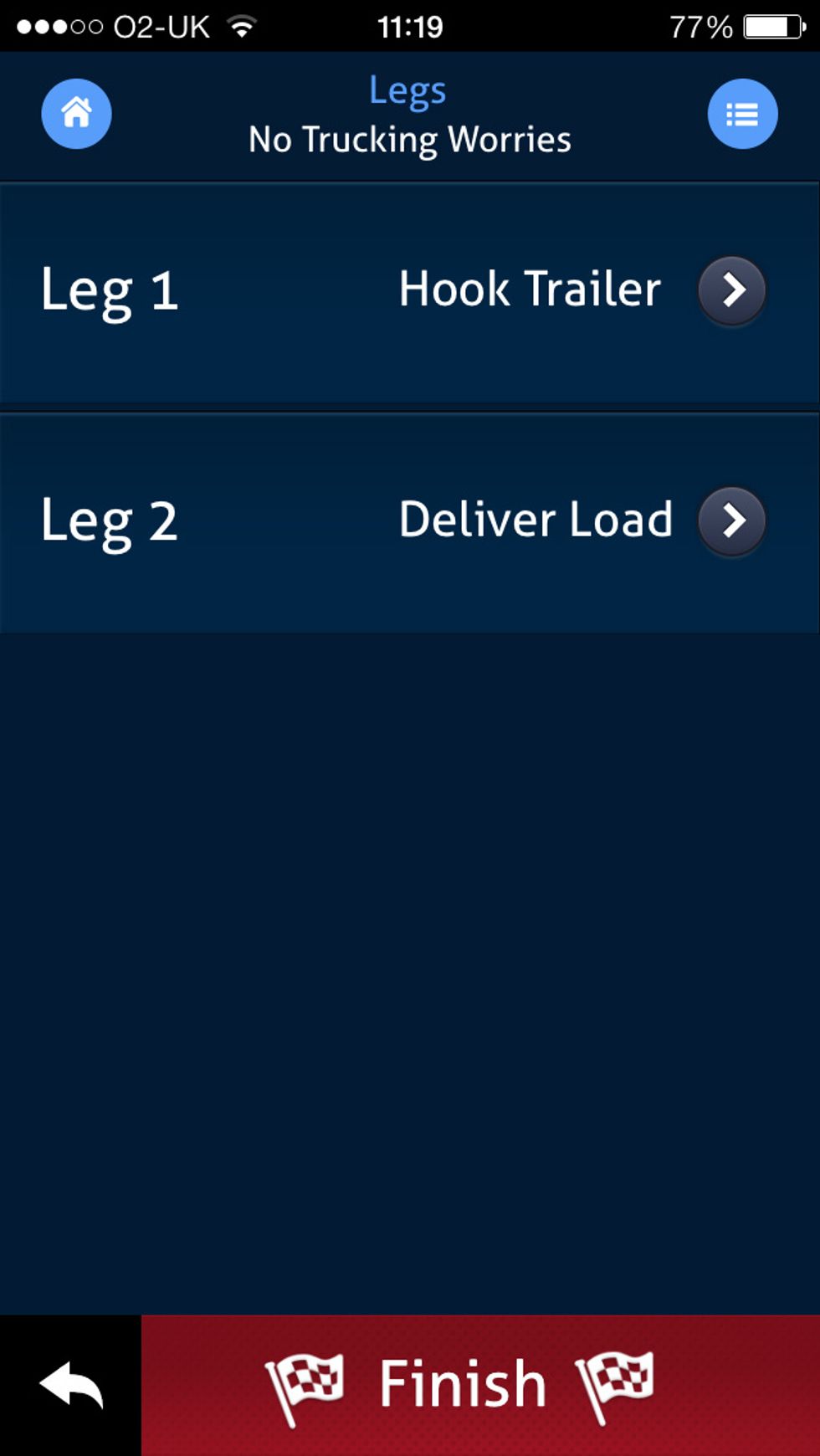 Once you have "Hit the Road" you can start the legs of your trip. By tapping on the relevant leg you can view the key information and tasks at hand.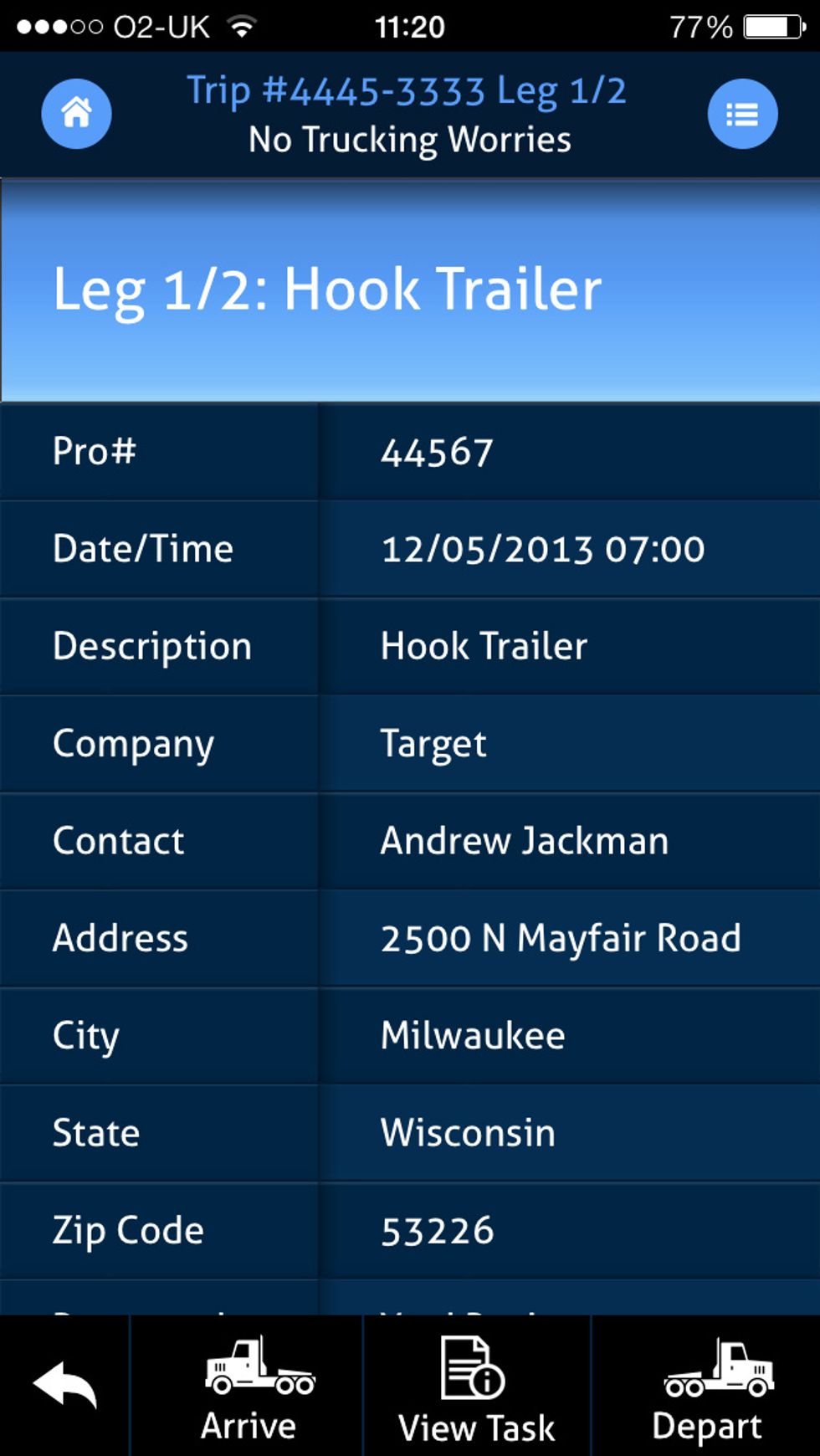 The leg detail screen displays information about that leg. You can select "View Task" see what is required at the site. When you arrive on site select "Arrive" to confirm to dispatch.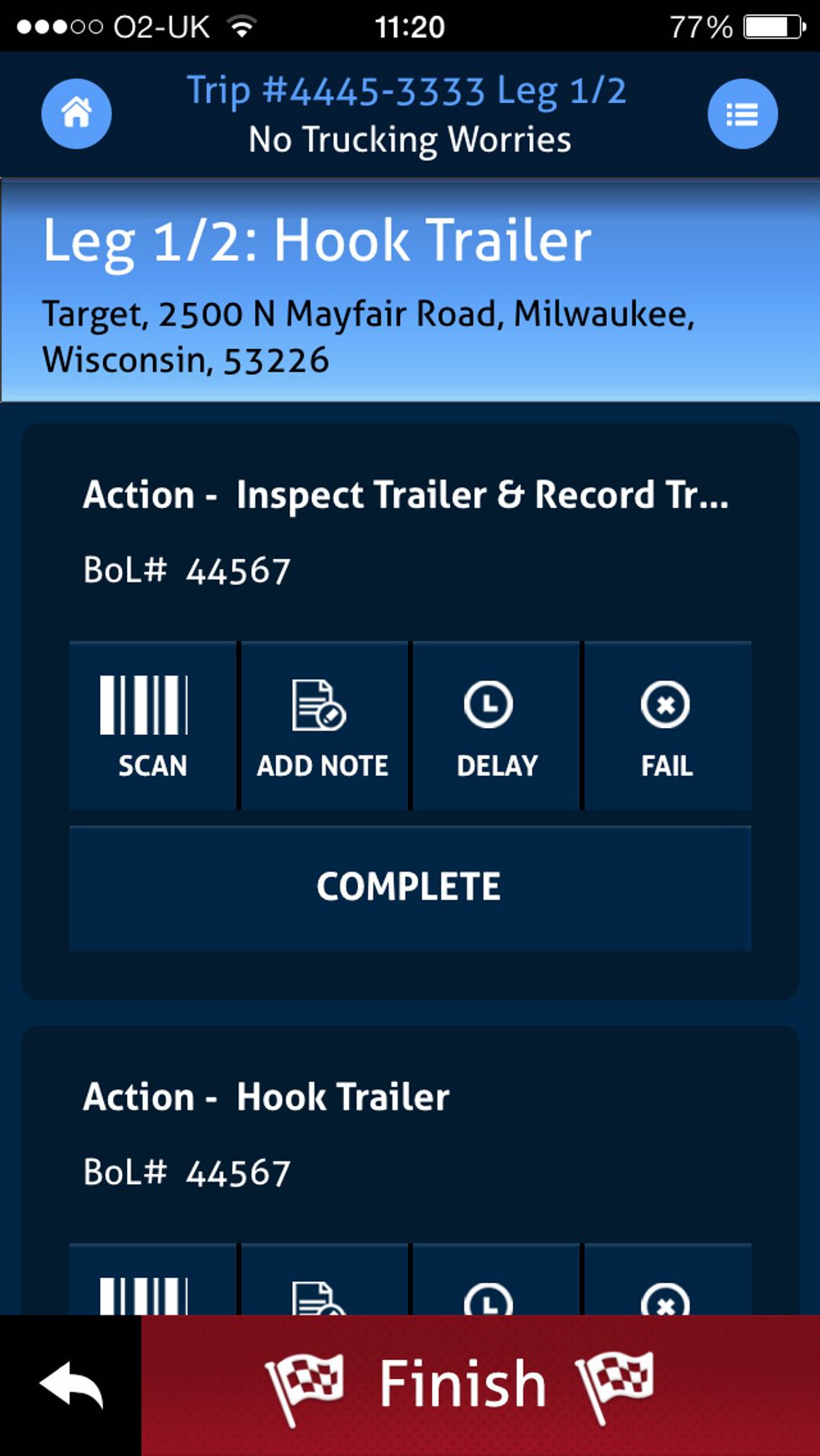 By selecting View Task when arriving on site you can record detention/delay time, add a note, fail the task and take a scan of freight bills, BOL etc so that dispatch is informed instantly.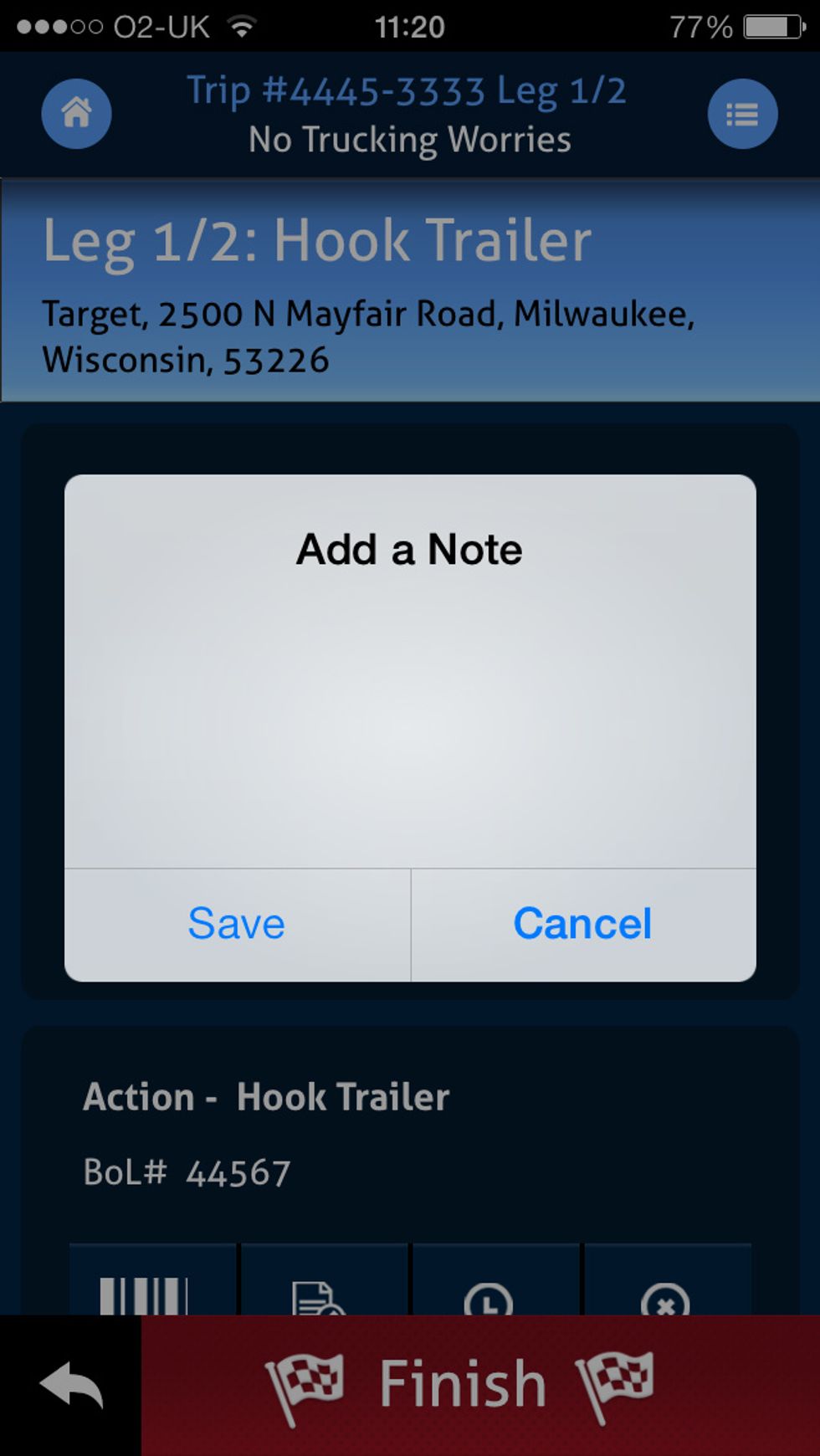 To Add a note simply, select "Add a Note" and fill in the relevant information.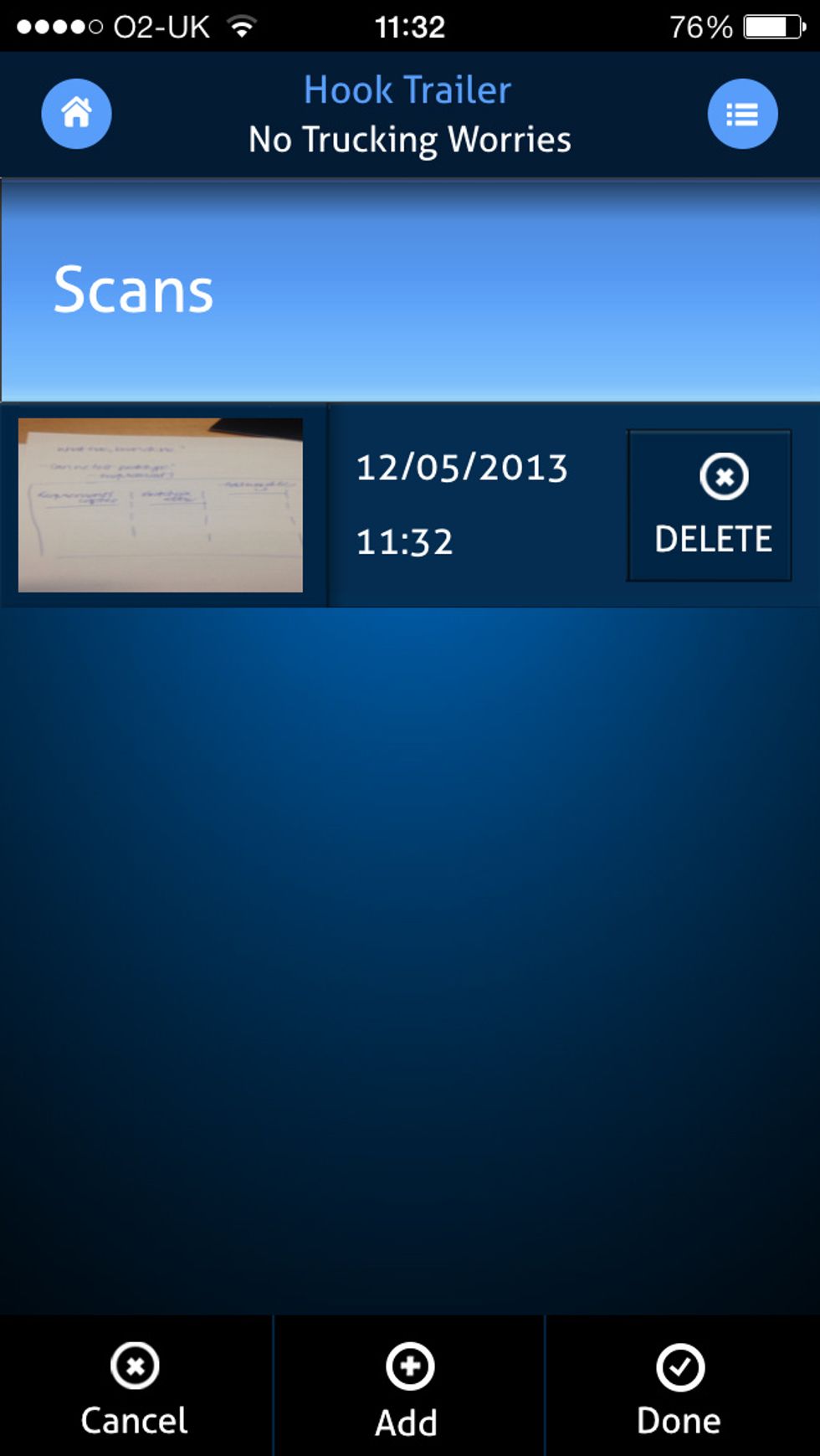 When taking a scan you can take a scan as you would a normal image and then you are able to view a list of scans and add multiple scans per task.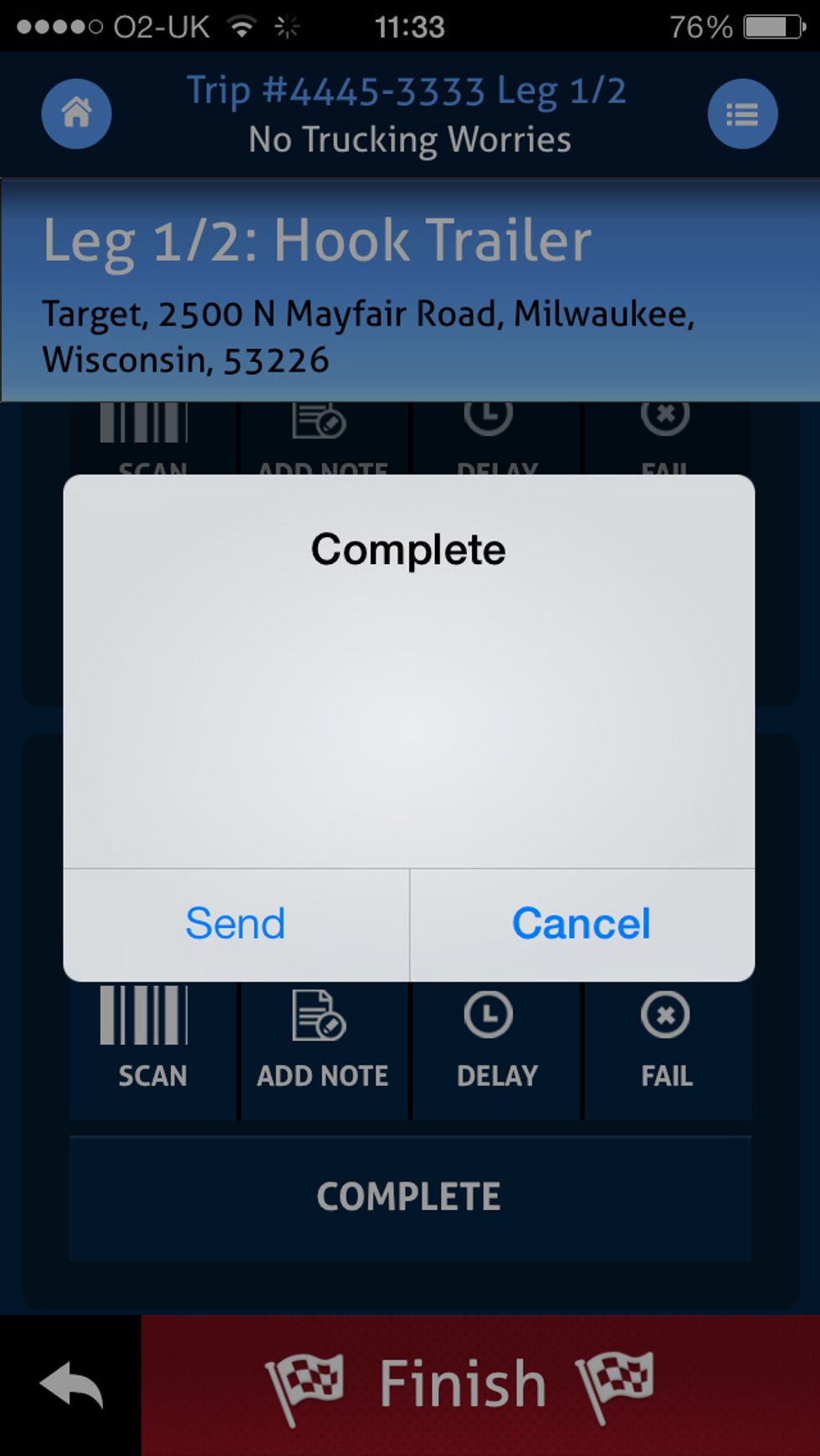 Once the task is complete tap "Complete" and add a comment if required.
Once all the required actions are complete tap "Depart" and move on to the next leg.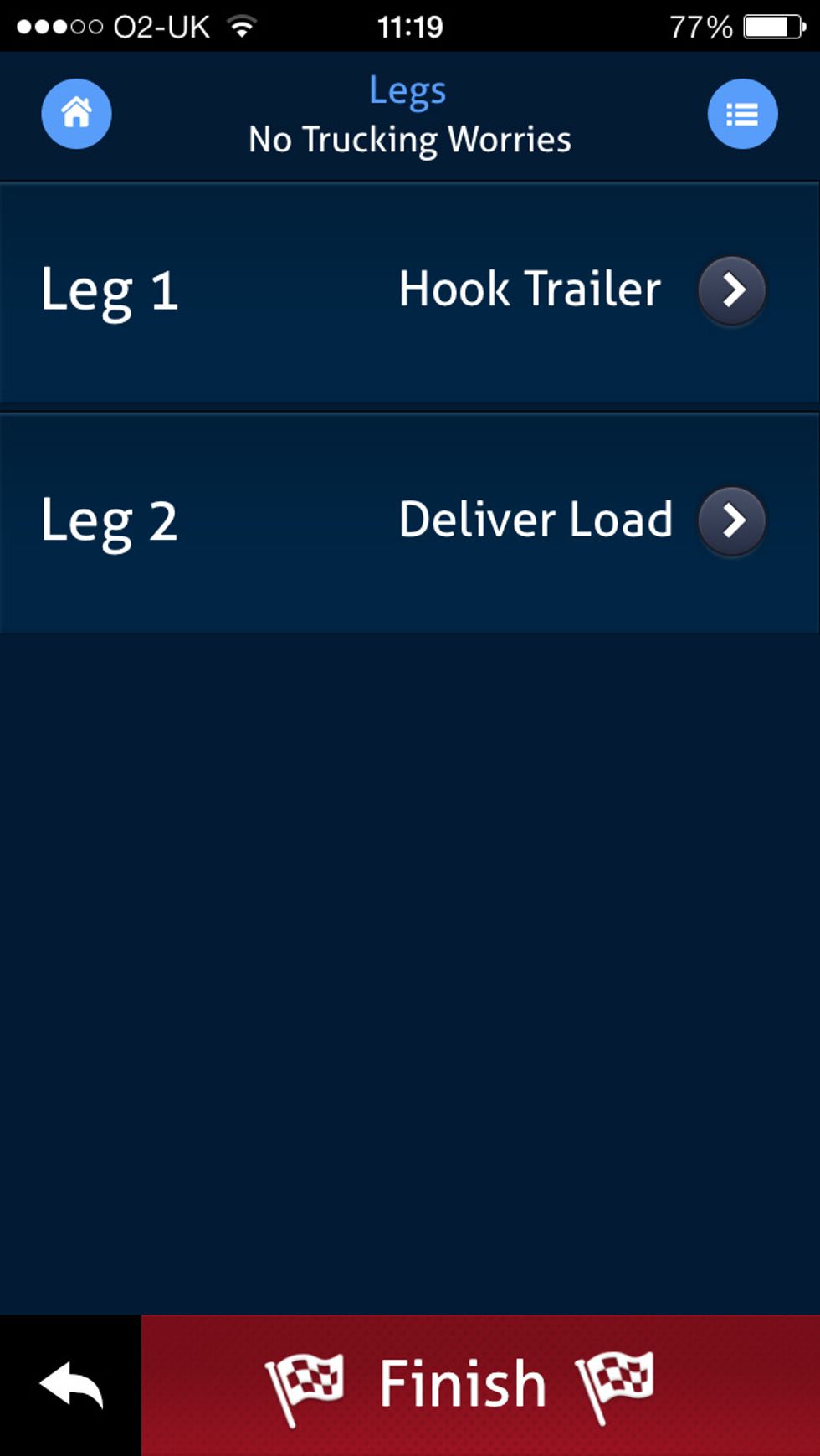 When all legs are complete tap "Finish" and you will be taken to the trip screen to "Close" the trip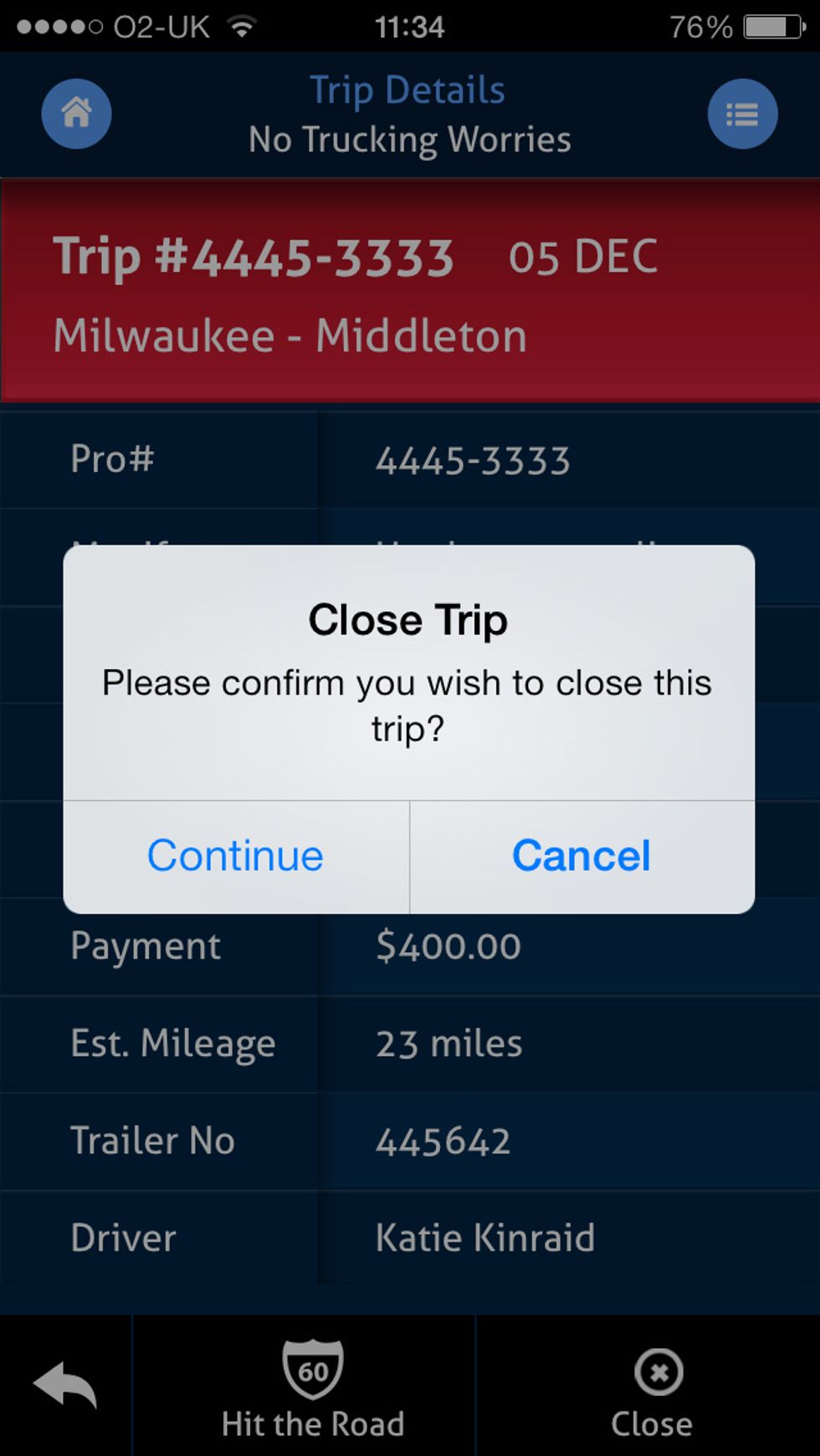 To close the trip select "Close", if any tasks are incomplete an error will be displayed telling you to complete all tasks in order to close the trip.
The creator of this guide has not included tools