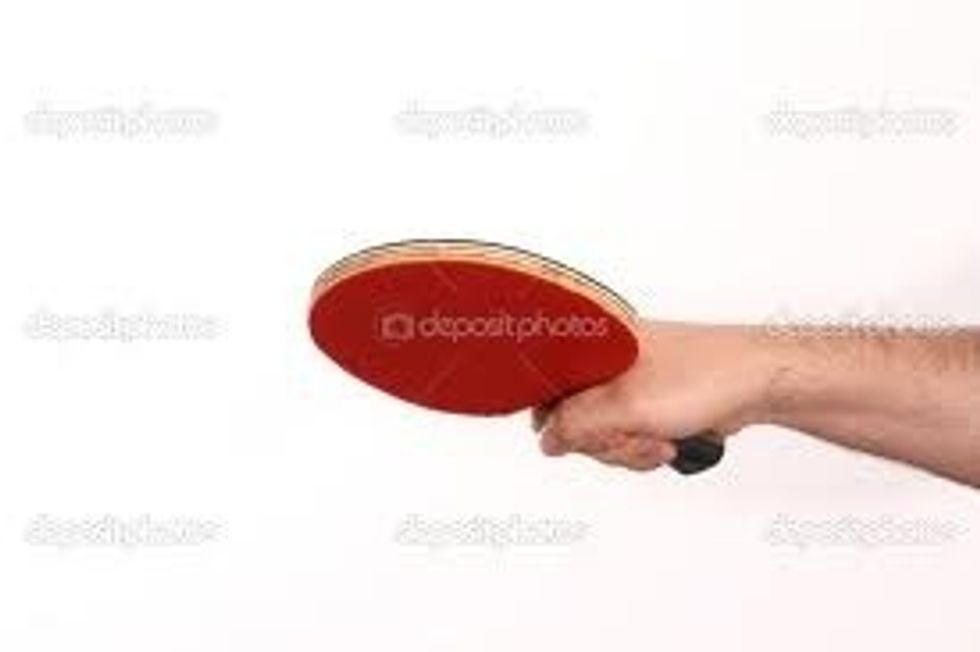 Hold the bat as if you were shaking hands with it. Slide your index finger down the back of the bat to improve your control. The bat angle should be facing down.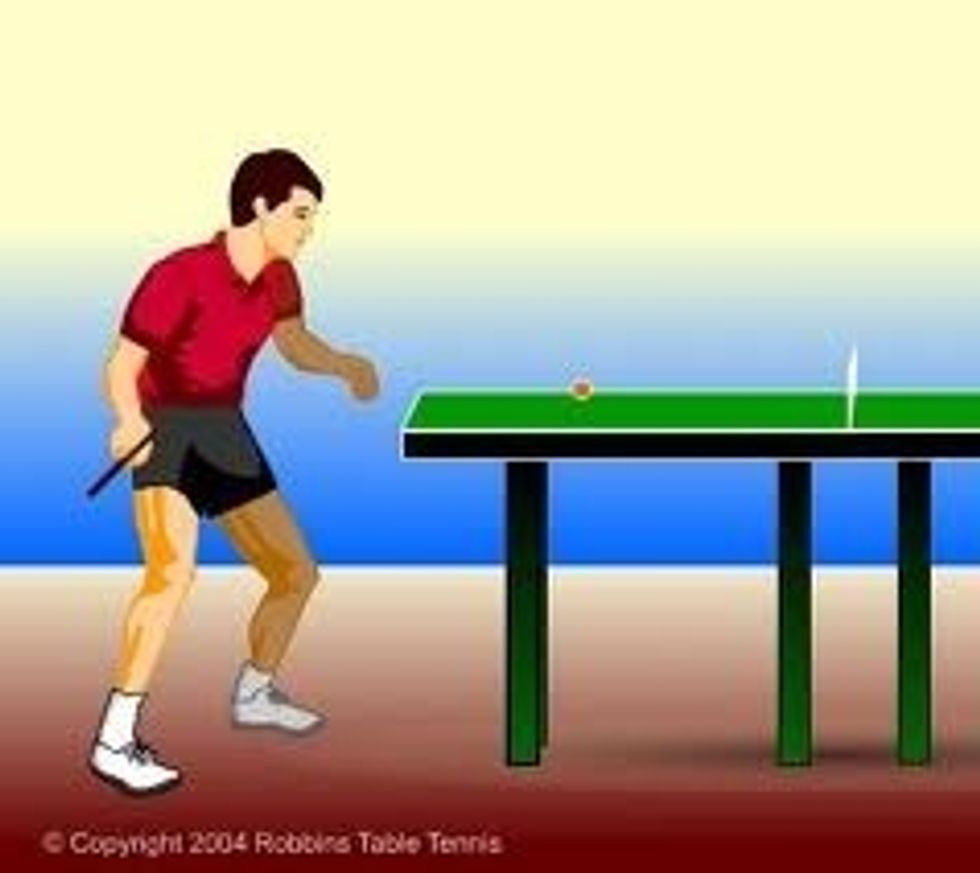 Preparation: Feet are shoulder width apart with your leg holding the bat is behind the other further away from the table. Your knees should be slightly bent. Rotate your shoulders away from the table.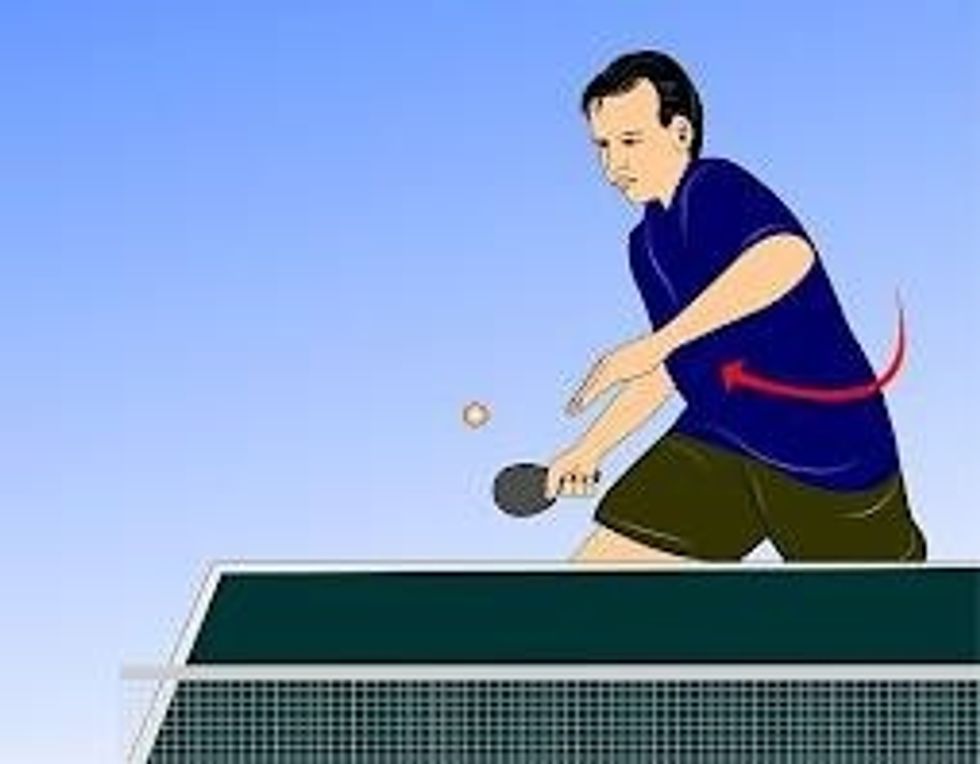 Contact: Strike the ball brushing up the back of it. Transfer the weight from your back to front foot. Twist your shoulders back towards the table.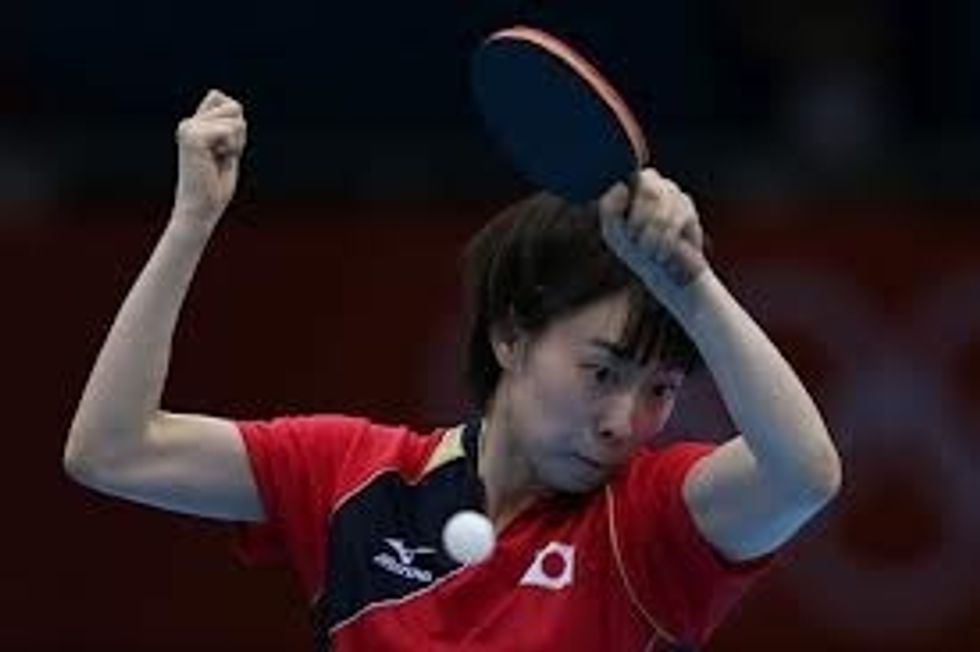 Follow through. Continue moving the bat up on a 90 degree angle finishing with it next to your head. Move your back leg so it is square with the table in the ready position ready for the next shot.
Bat
Ball
Table-tennis table