How to highlight and use highlight options on ibooks
Highlight and Use Highlight Options on iBooks
10
Choose your desired book from iBooks.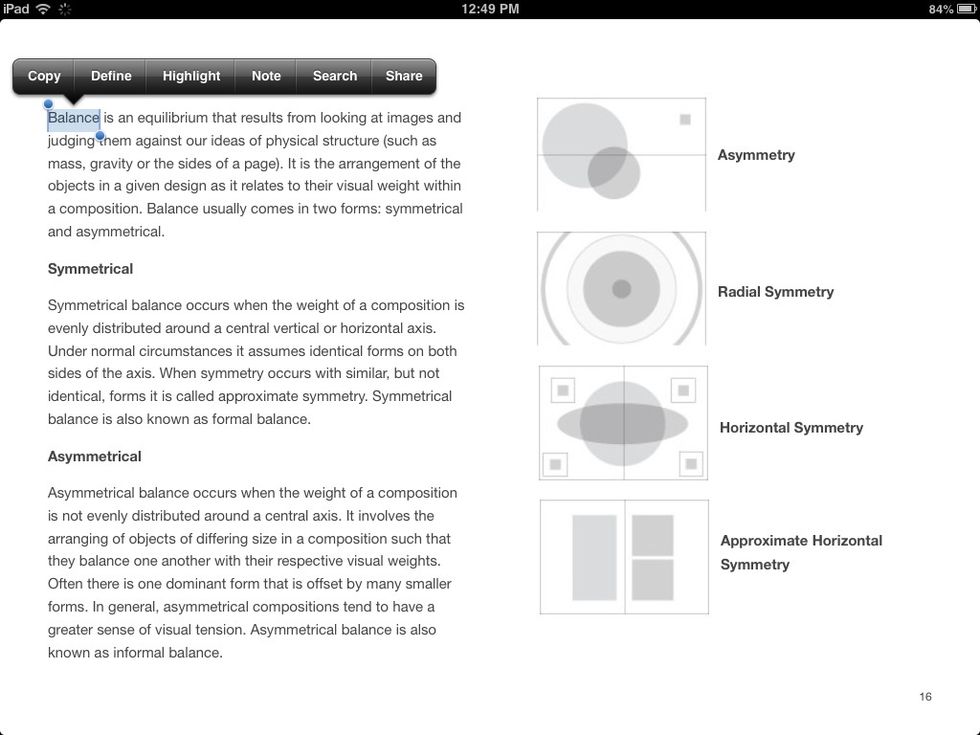 Once finding a certain passage that you would like to highlight and/or highlight options. Select a word and/or phrase like shown.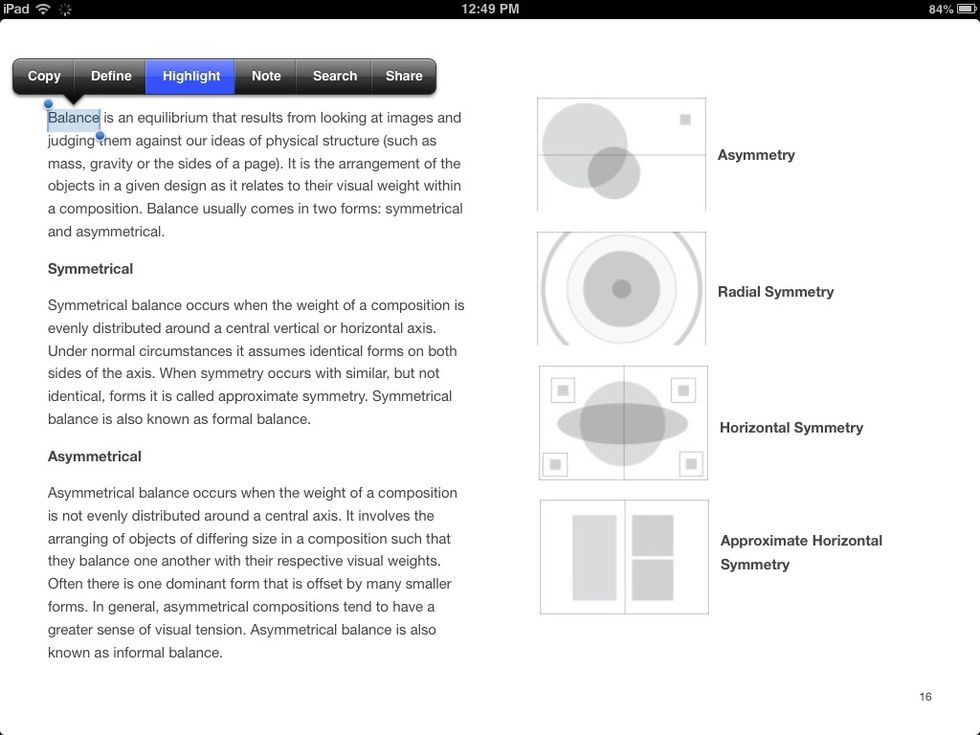 Select the option "highlight" . If there is no such option, try reselecting the word.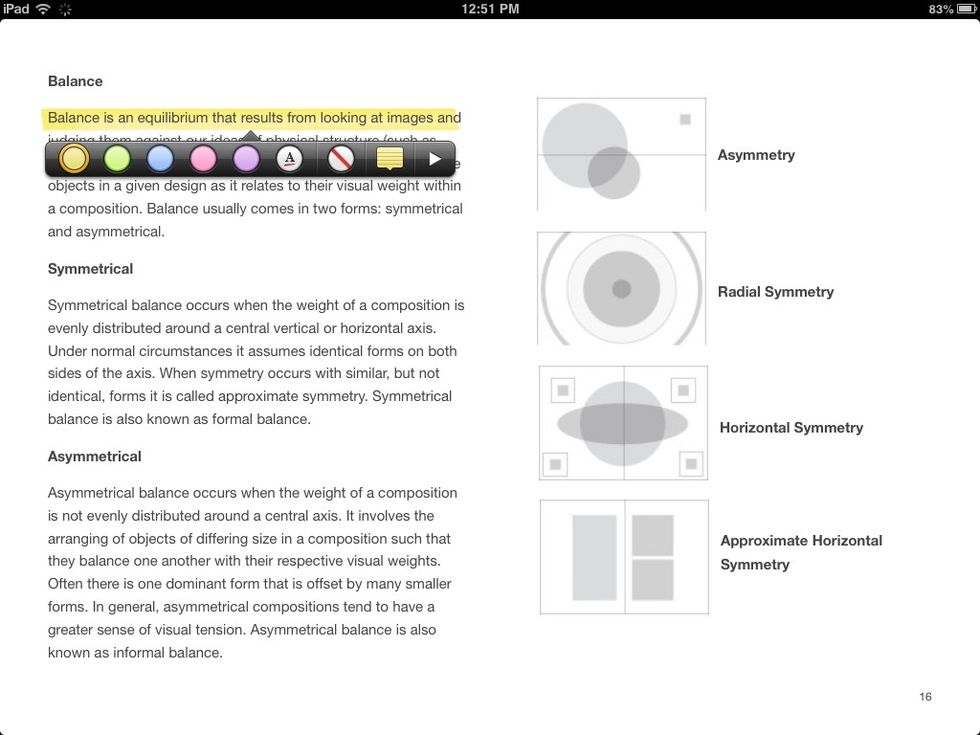 Once selecting the highlight option. A menu such as shown should be shown.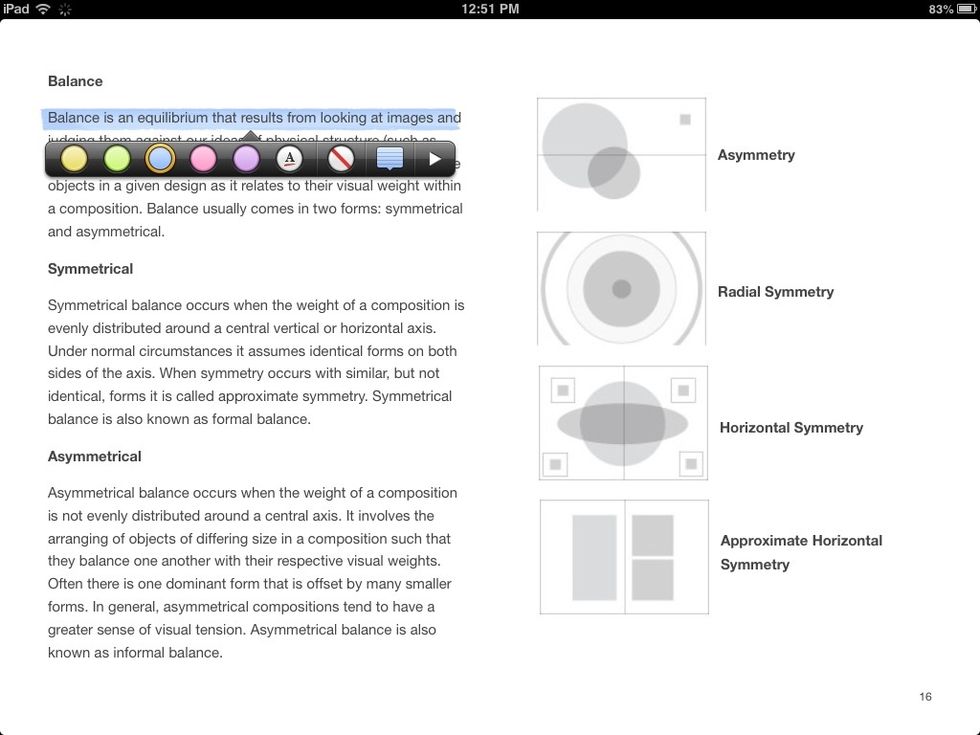 You may change the colours , or if you wish , underline the phrase.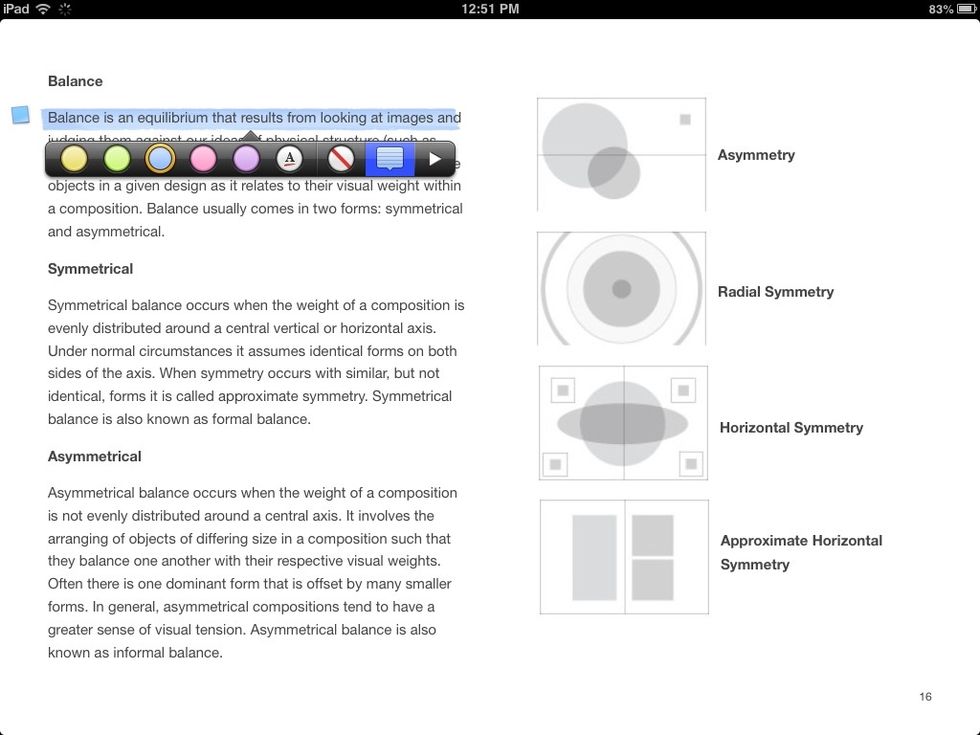 To place notes on these highlighted passage, select the notepad icon.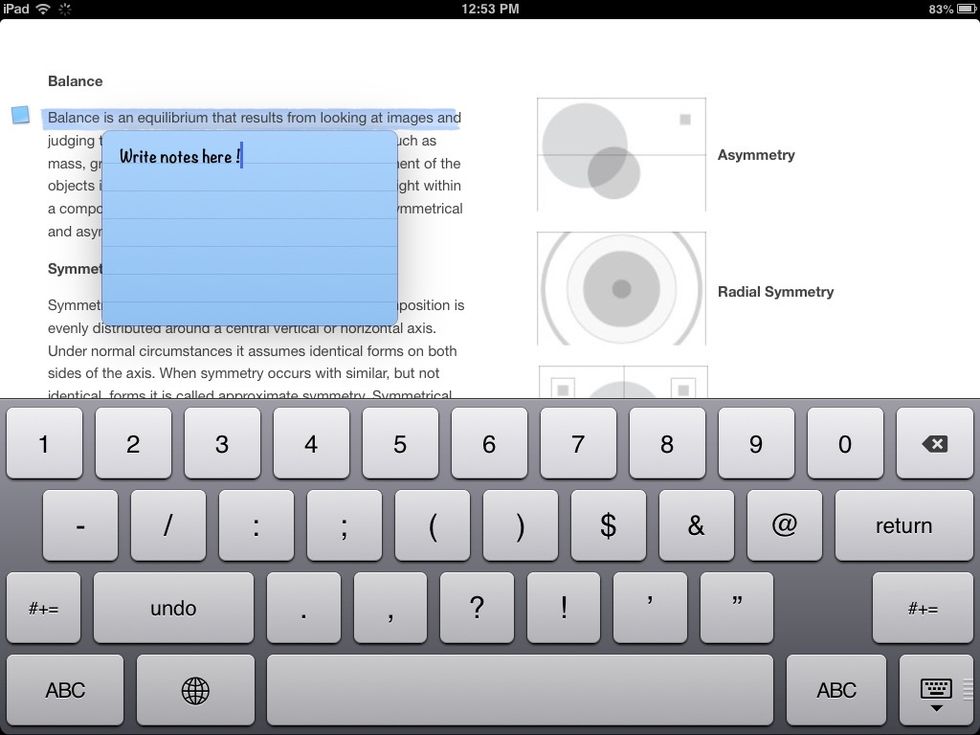 You may write notes on this particular passage or phrase. These can be helpful for studying and keeping interesting thoughts when reading.