First, you need to have a full page of apps with at least ONE folder.
The icon you wish to hide must be in the dock. For this guide, we will hide Safari.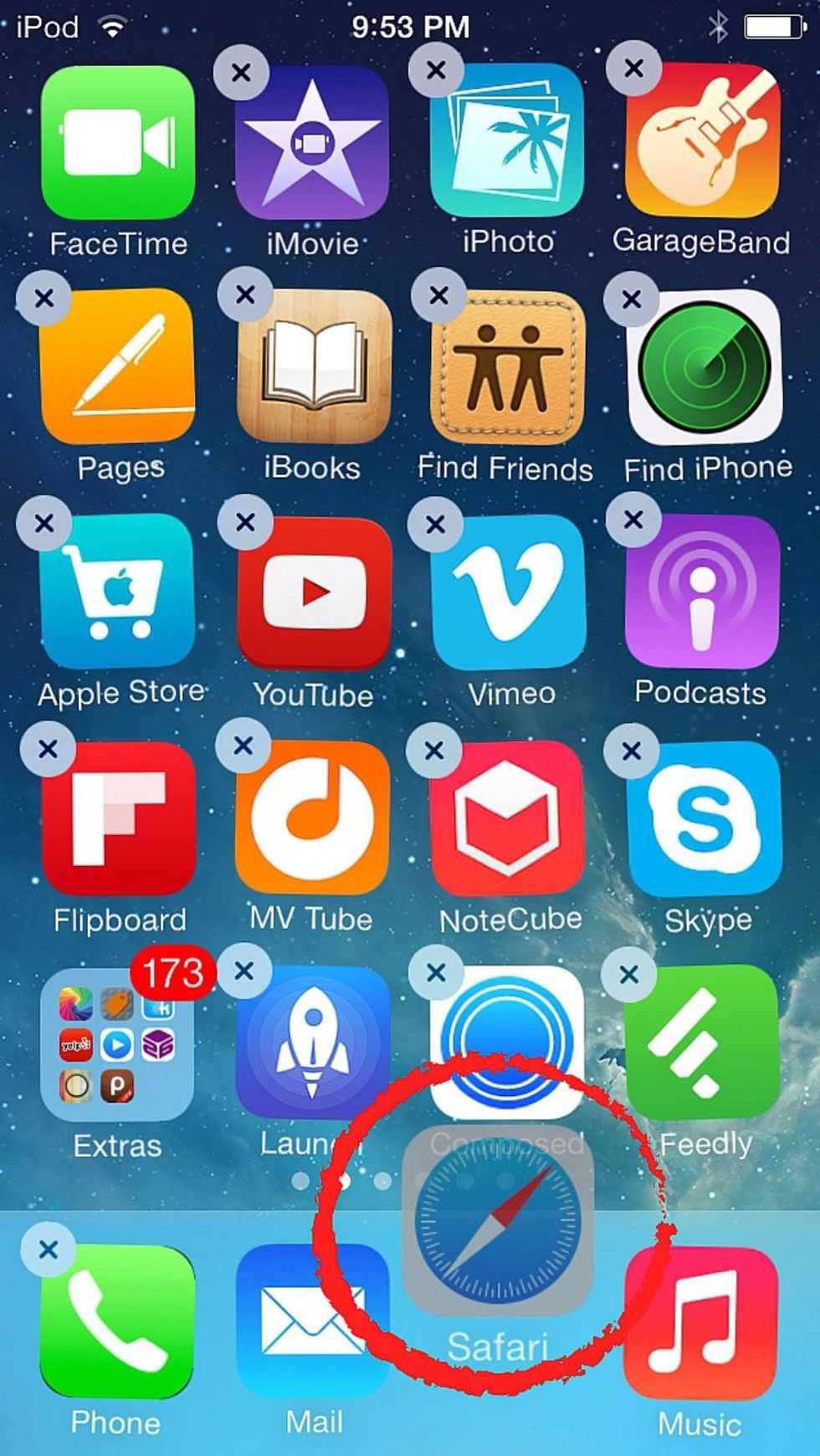 Tap and hold on the app as if you wanted to move its position. Before it starts jiggling, double tap the home button. This may take some practice.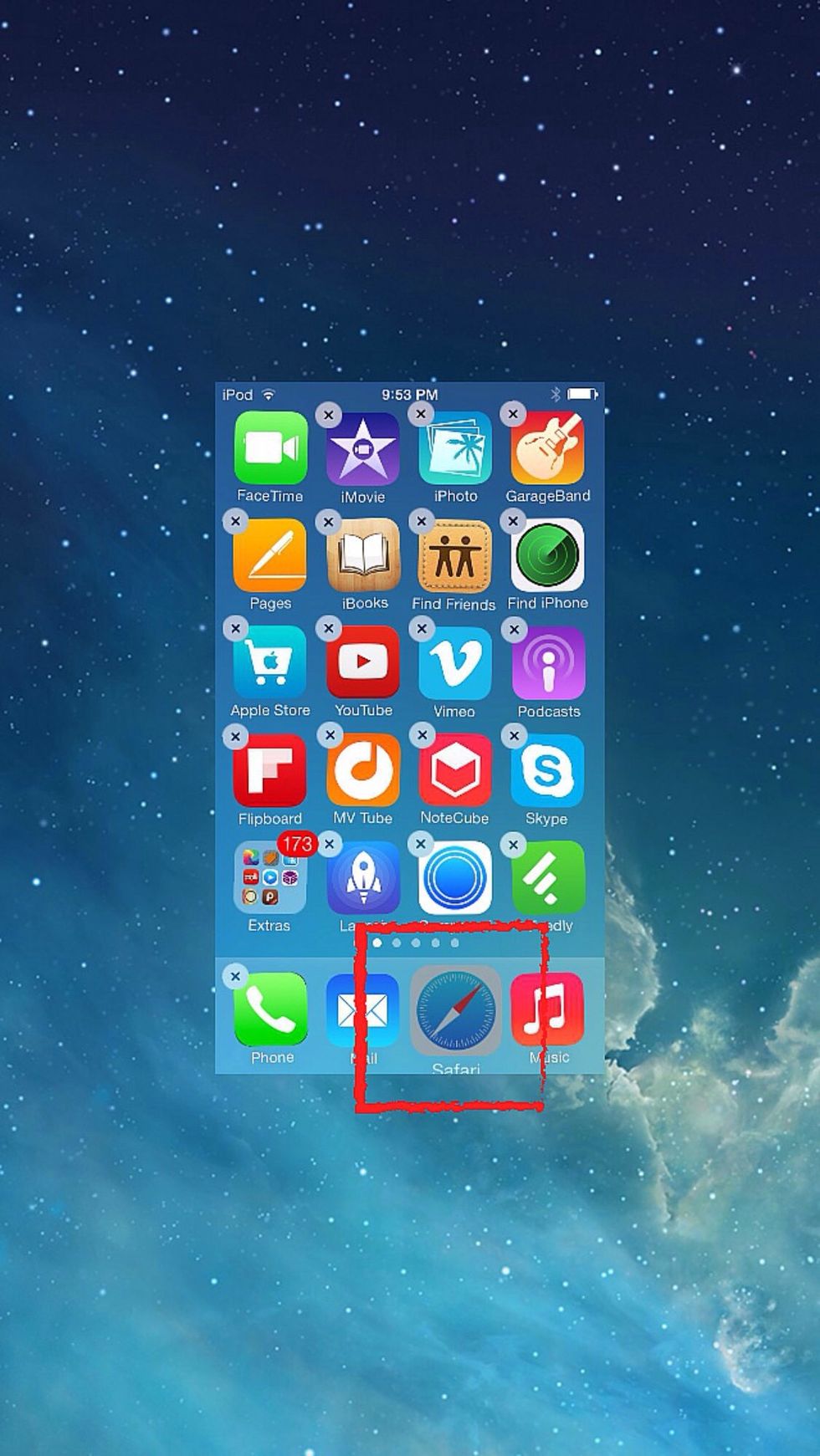 You will see this. If the app is oversized like the one in the image, move on to the next step.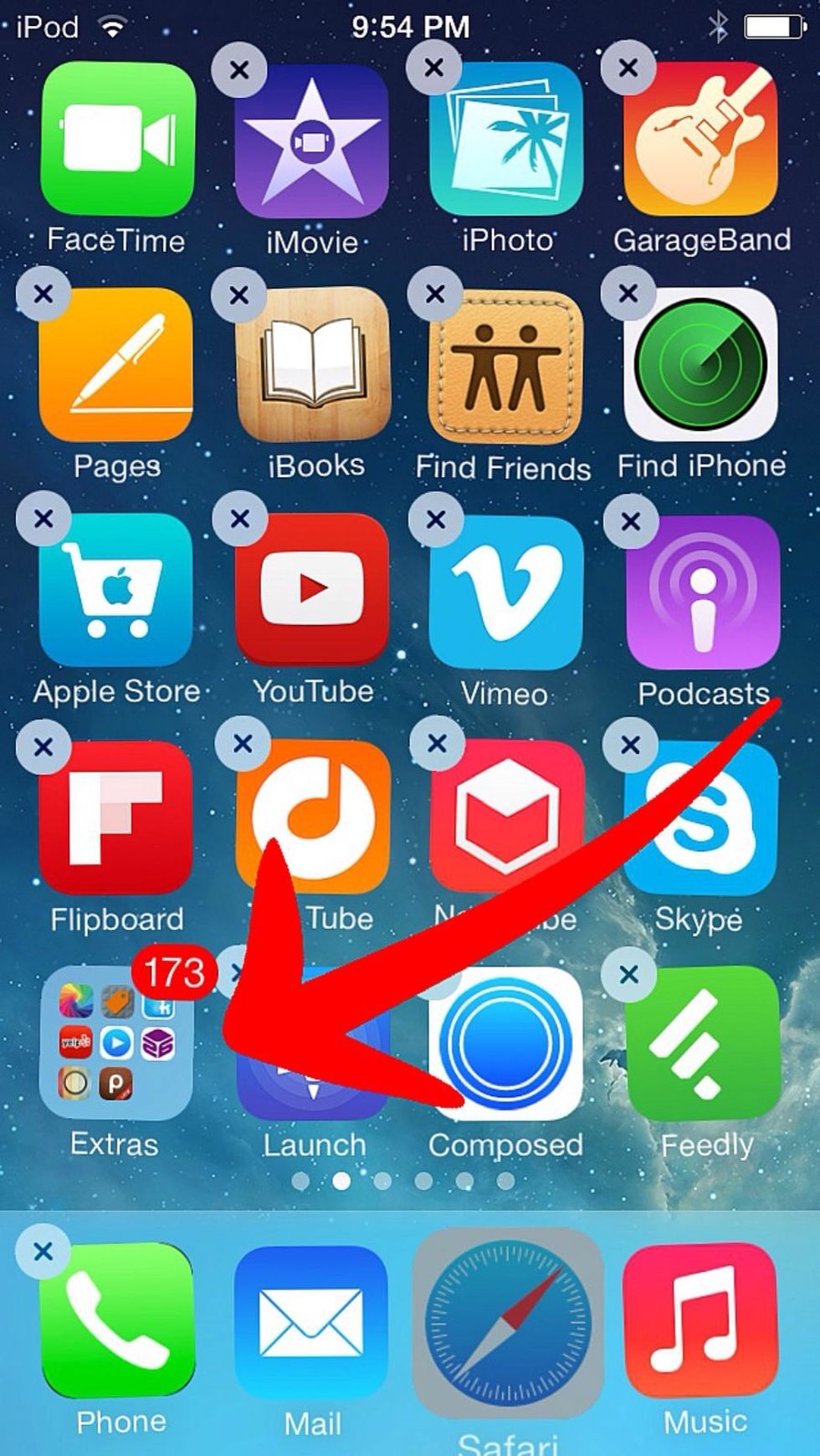 Now tap into a folder.
Tap outside of the folder.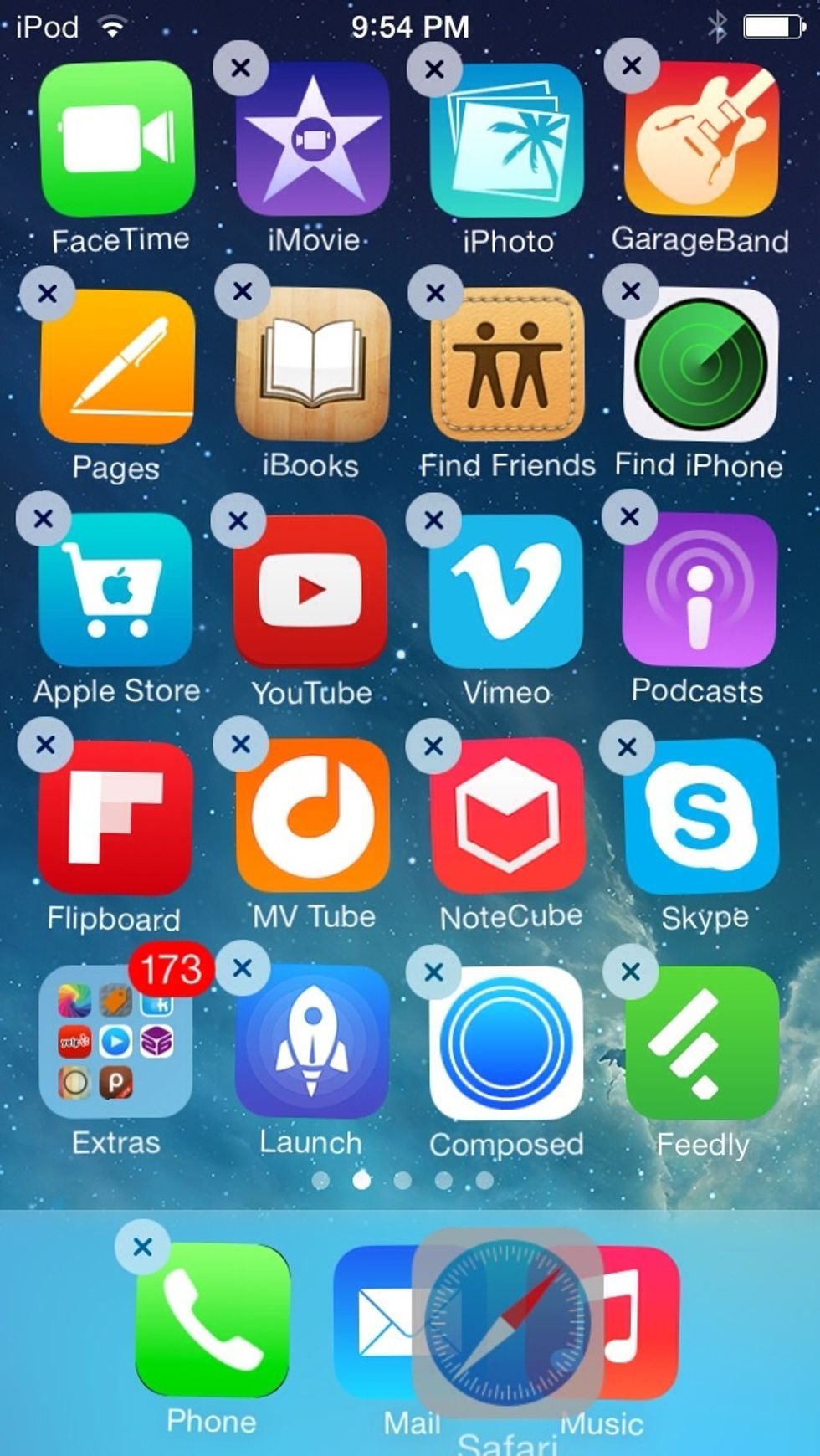 Press the Homebutton. Poof! Your app is gone.
The apps you have hidden are still accessible from spotlight search.
This will work with any app or even an entire folder of apps. Restarting your device will bring the app(s) back.
iOS 7.0.3
Full Page of Apps with at least one folder
A working Homebutton