Happens to the best of us. Fortunately broken layers are pretty easy to disguise.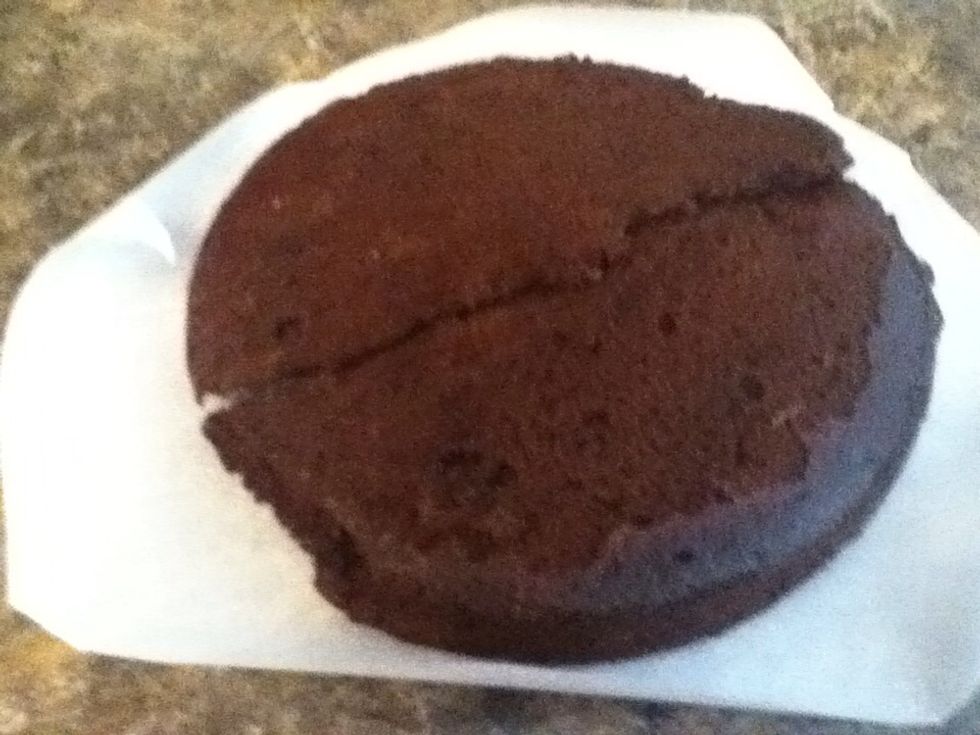 Oops. Didn't let this one cool enough before I depanned because I was rushing. I have the broken layer on parchment paper so it's easier to move.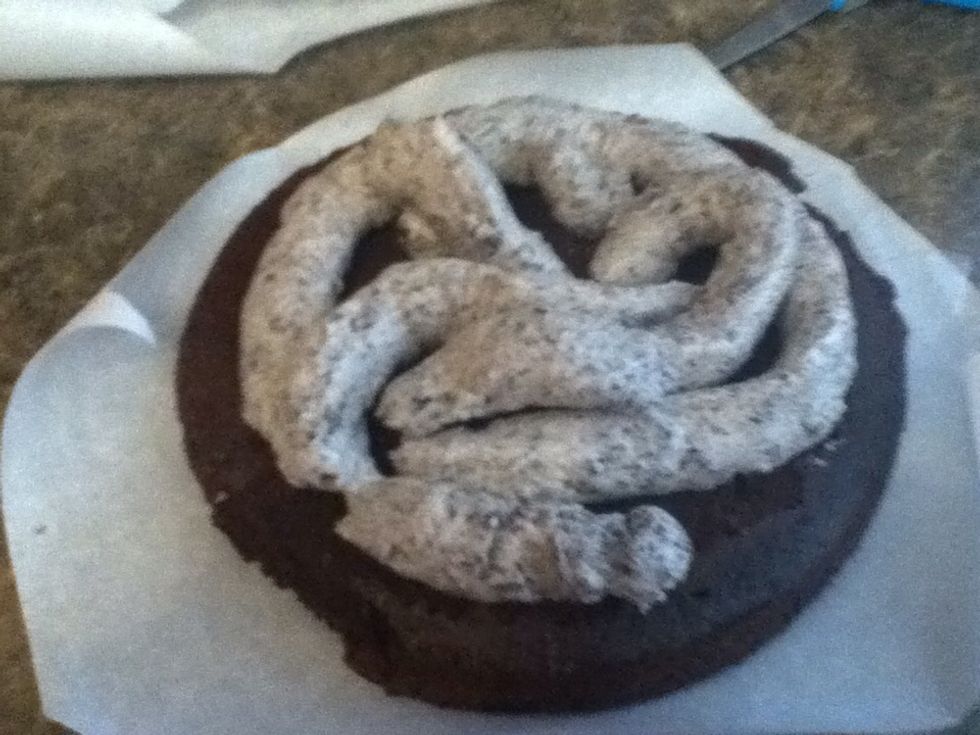 Pipe your filling onto the layer so you won't have to spread as much and risk further breaks and tears. Here I'm using a thick batch of cookies and 'cream' frosting for structure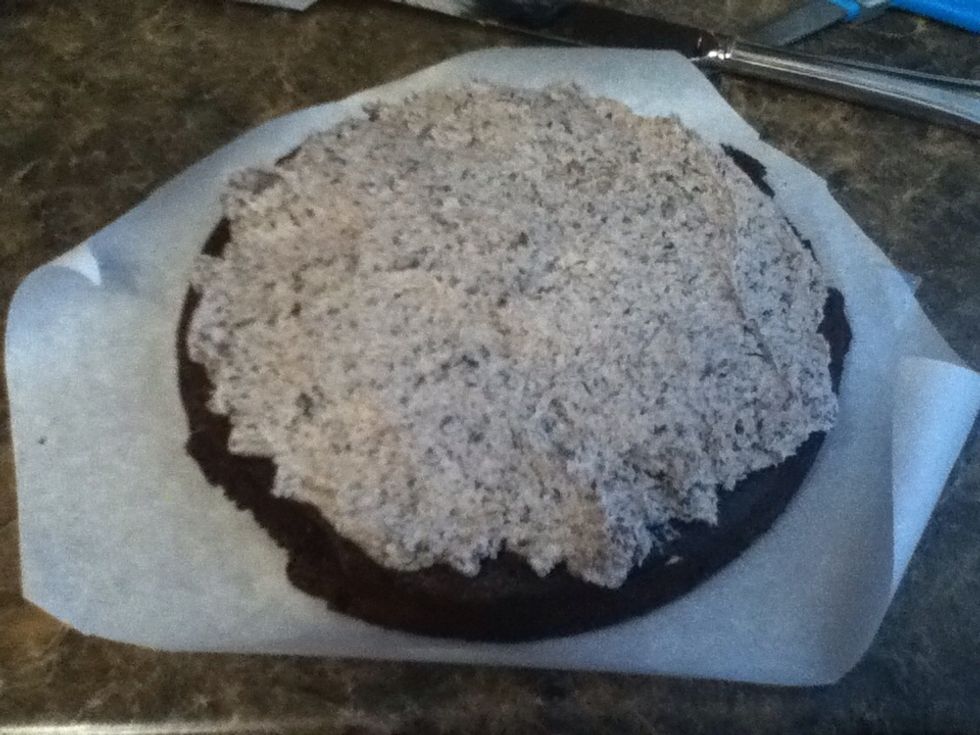 Gently spread the filling to about an inch of the edge.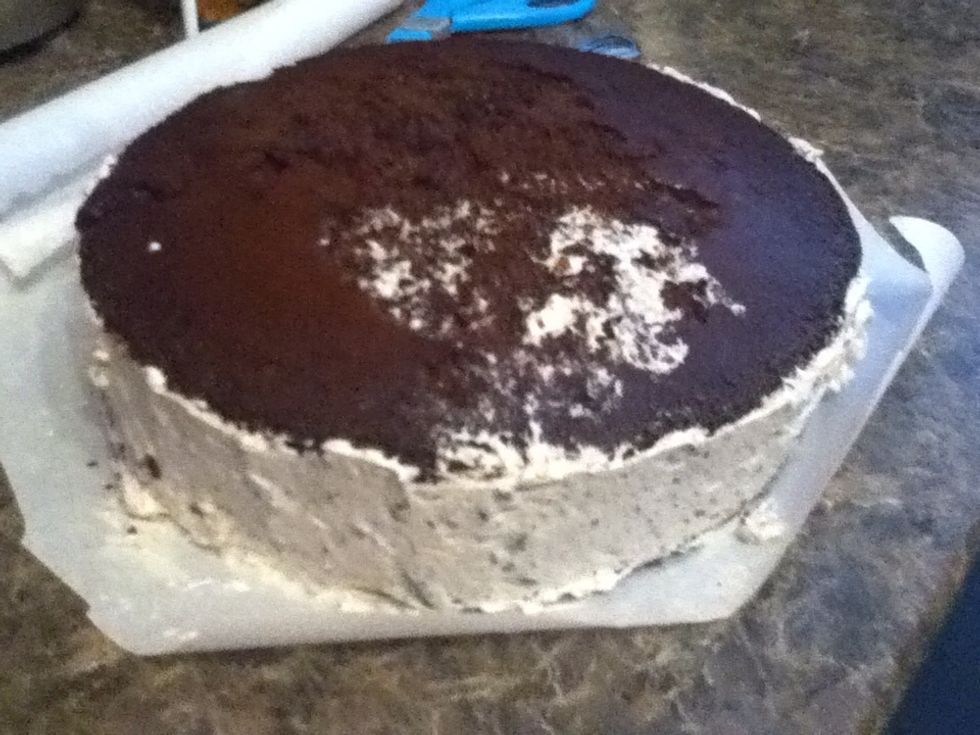 Add your other layer(s). Then take your softer frosting and carefully fill in the rest of the filling. Then go around the cake and do a coat, filling in gaps and evening the edges as you go.
If you frosting is too thick and pulling the cake apart further, warm a little in the microwave or add a little more liquid or corn syrup.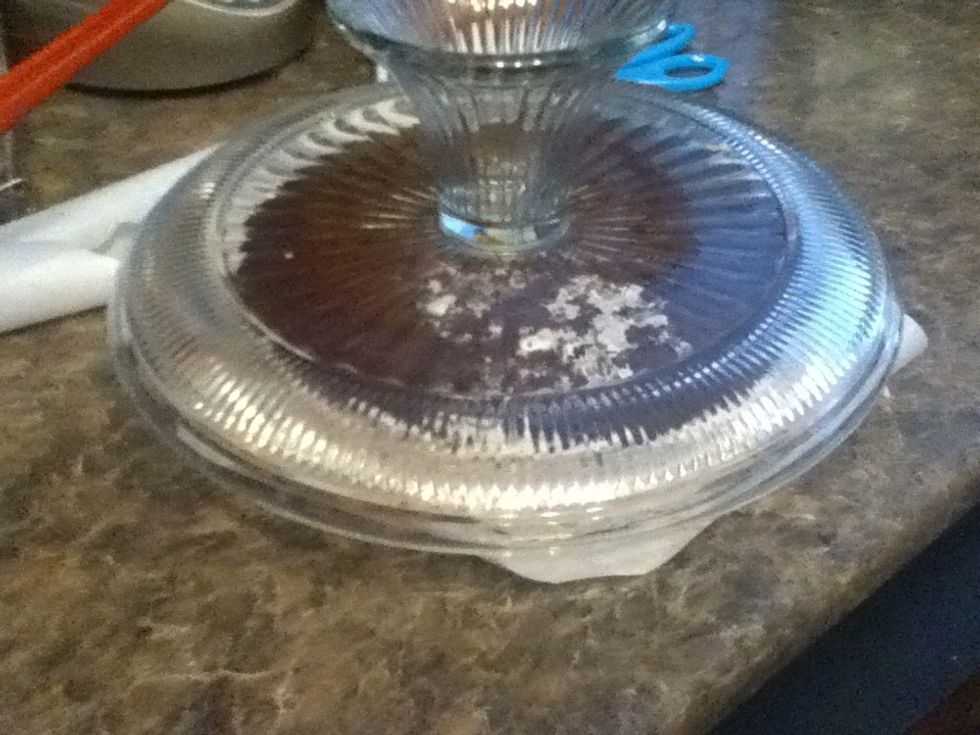 Invert cake circle or plate over top and carefully flip cake over, using the parchment as a sling to keep the broken layer together.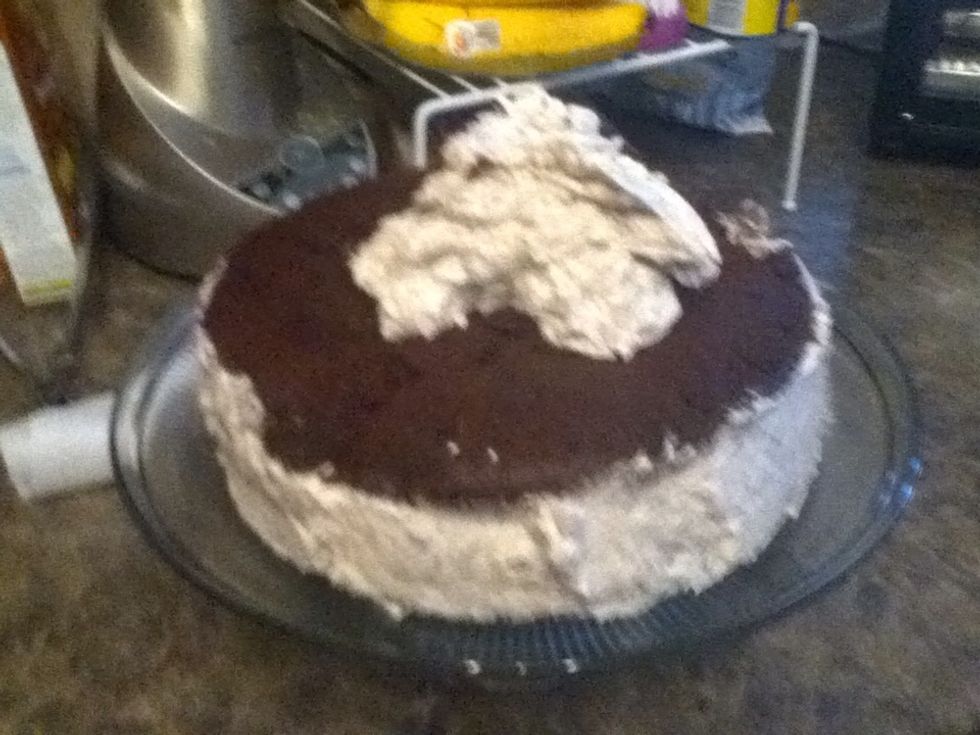 Pile your frosting on top. Slowly spread towards edges, filling in holes and leveling any slope as you go.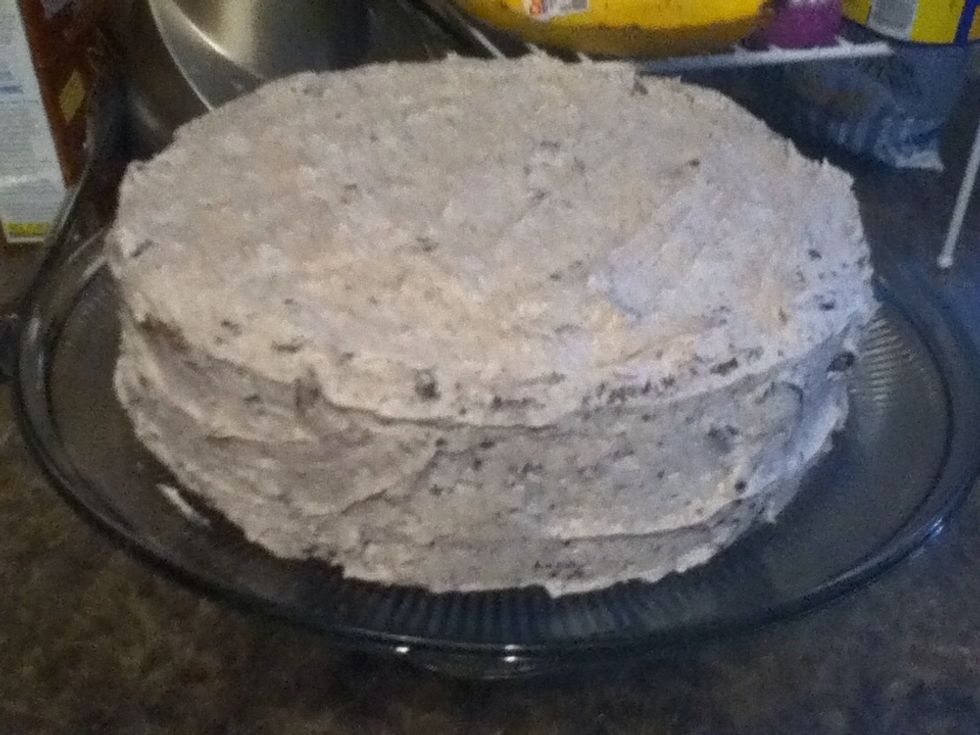 Let frosting chill for a bit in the fridge and then apply another thin coat to make things as even as possible. You can use a spoon to make decorative peaks if you'd like to stop decorating here.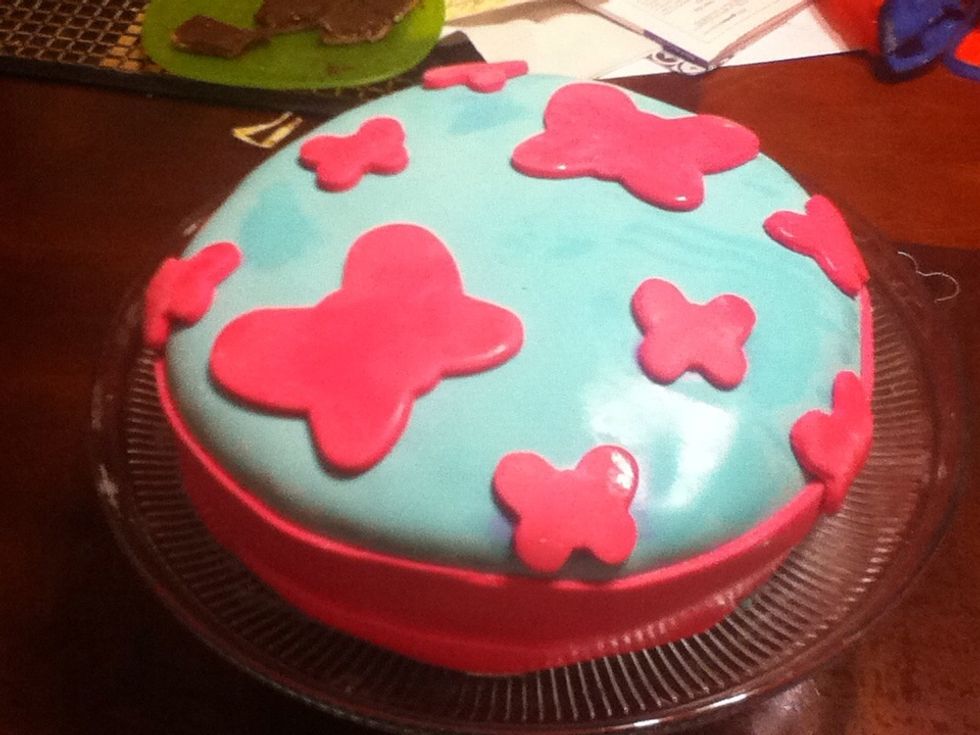 Or you can chill your cake to harden the frosting and then apply a layer of fondant. This is marshmallow fondant and although I've never used fondant before, I think it turned out okay for homemade.
Add a little pizazz with sparkles, cut outs, sugar pearls, etc. the more distracting stuff, the less people will notice any unevenness.
I'd show you a picture of the inside of the cake, but it was devoured and no one said a thing about the inside structure. They were impressed by the fondant though.
Cake layers
Frosting (soft)
Filing (firm)
Fondant (optional)
Sprinkles, etc. (optional)