These are your supplies. Not pictured; garden, or dust sheet or newspaper on the floor! Gloves are vital: it stains skin!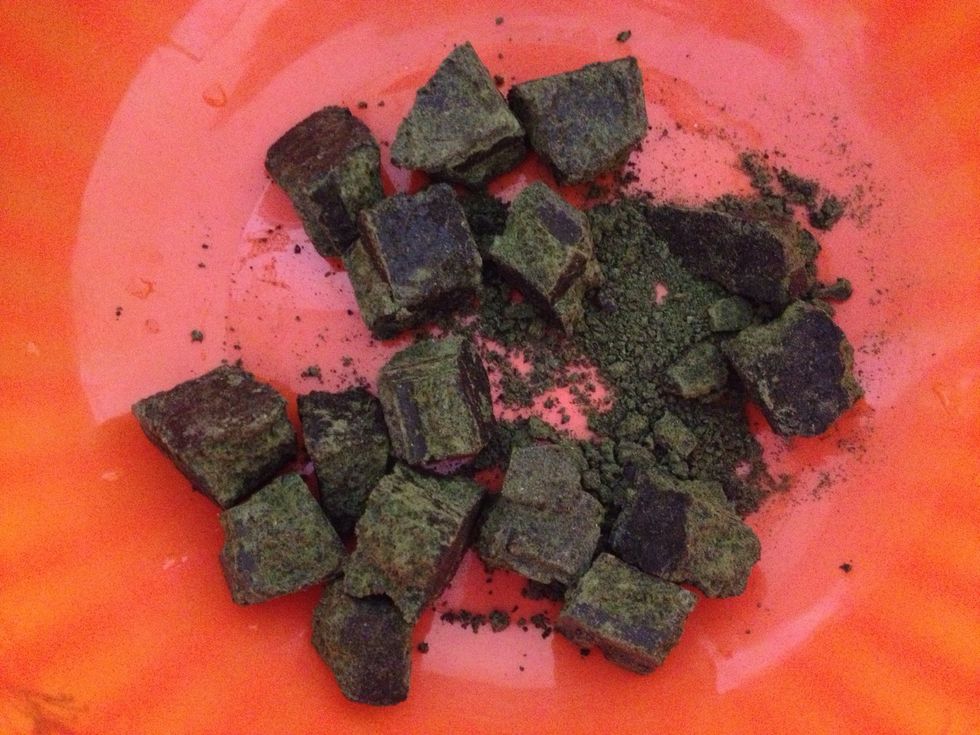 Break your henna up, if using a block.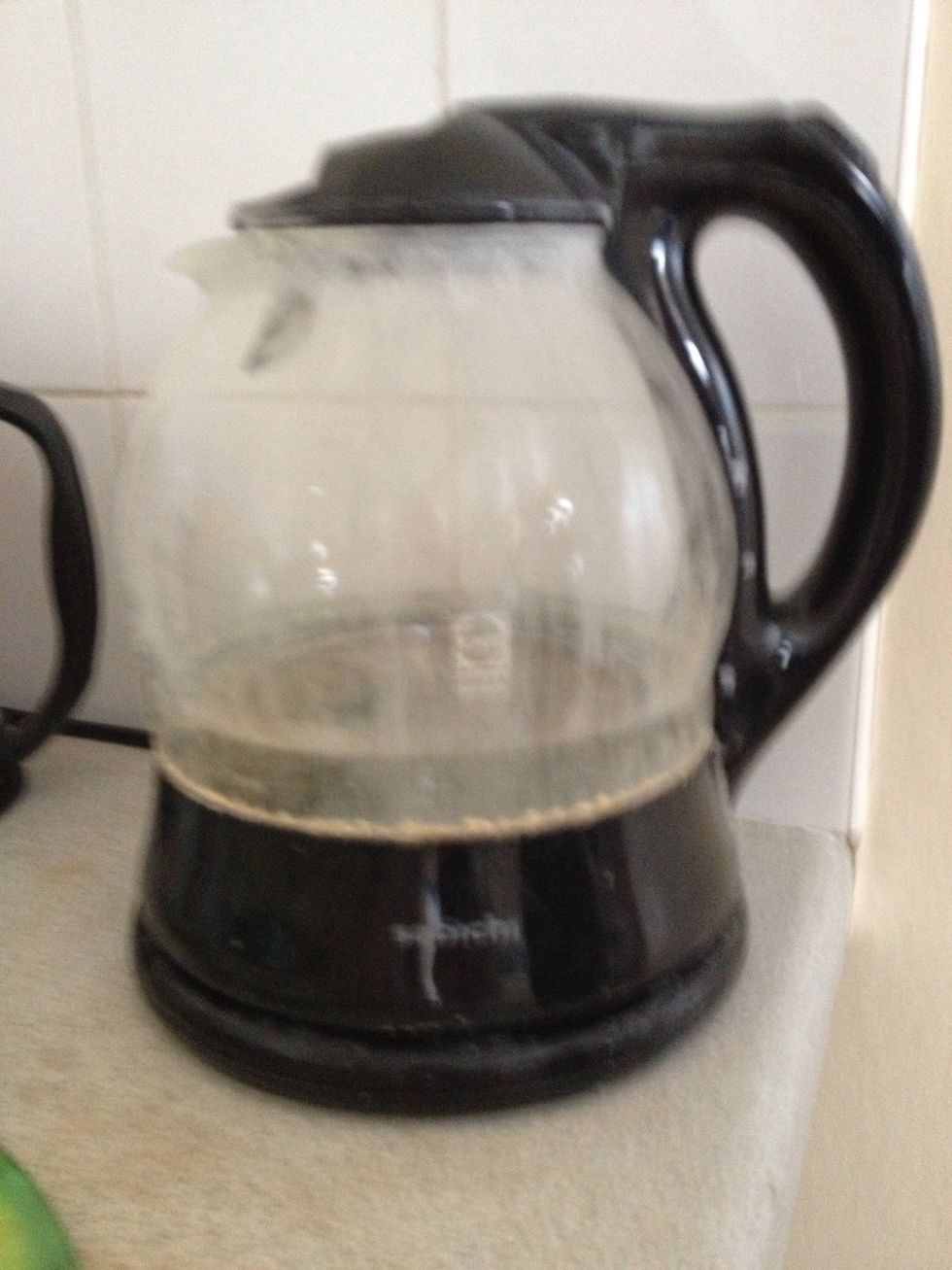 Boil some water...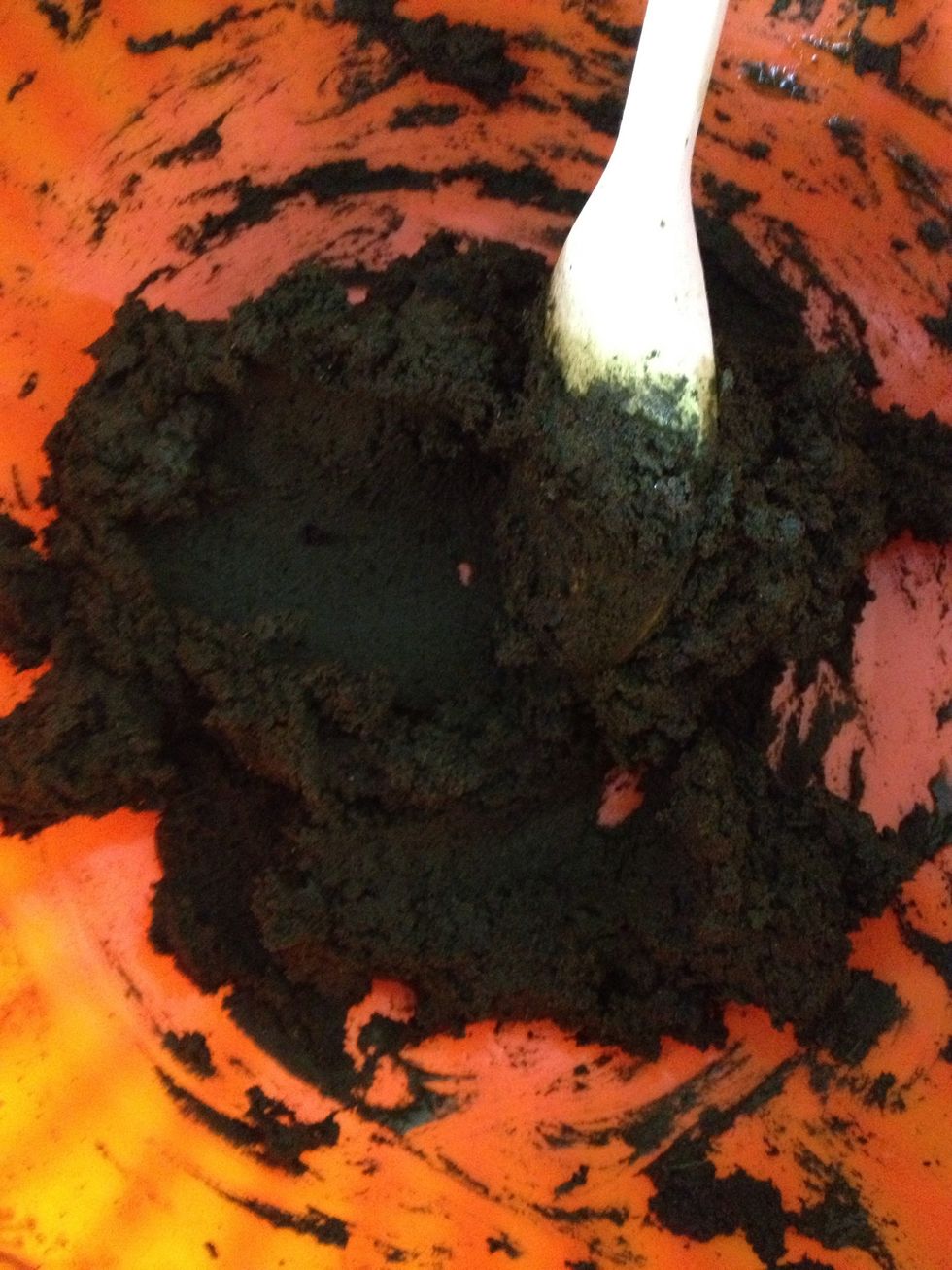 Mix the henna into a paste in a bowl that will not stain or taint, unless you don't care. The consistency should be like whipped cream. It was still too dry/thick here.
Smother your hairline, neck, face, décolleté etc in Vaseline/Ultrabland, or any oily potion to form a barrier. Start from the nape of your neck working the paste in from the roots.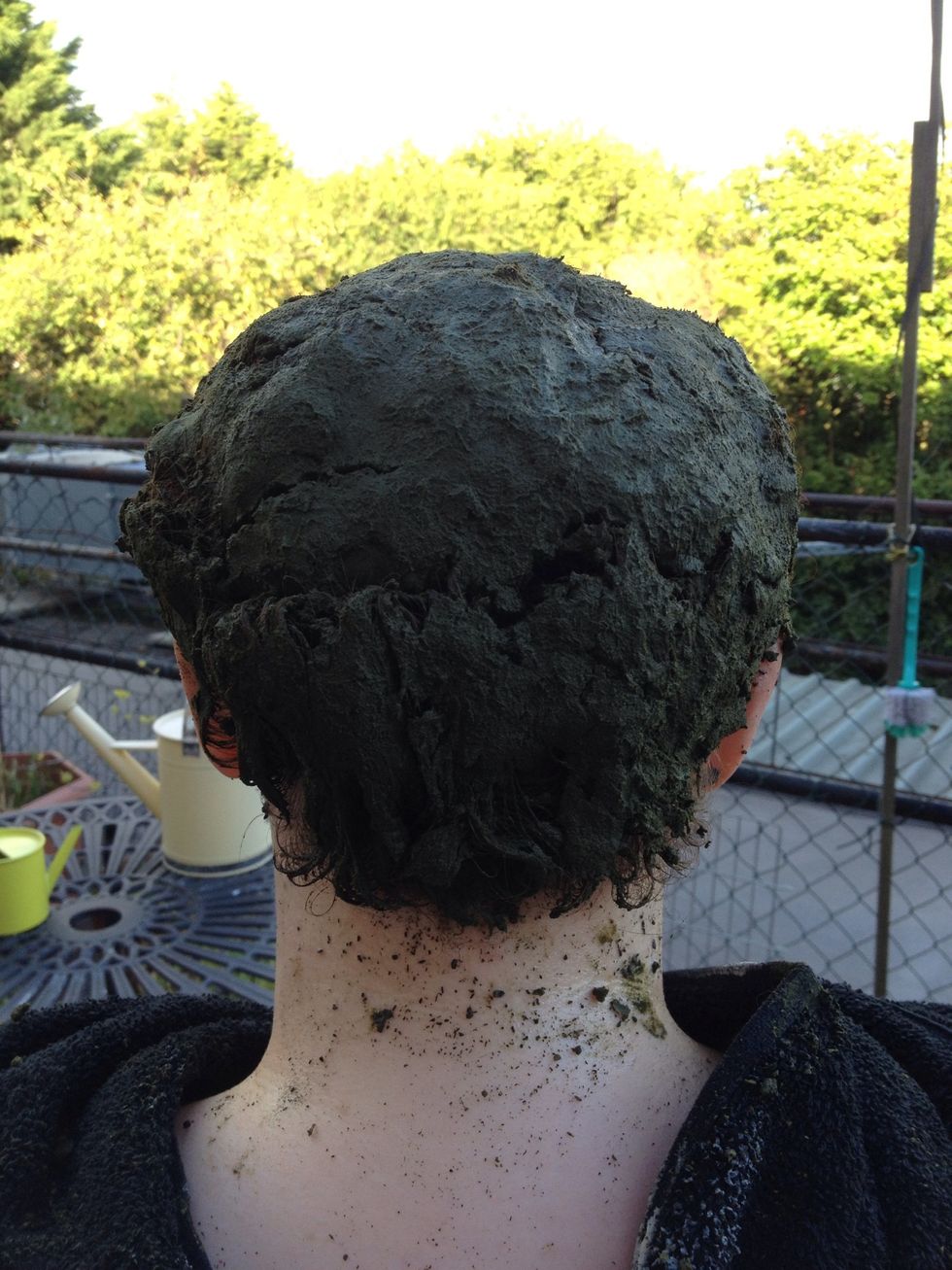 Wipe up stray blobs as you go on a clean kitchen towel/cloth... DRY! If you wet it, it will smudge everywhere. Have I mentioned that henna dyes skin? It's what's in mhendi.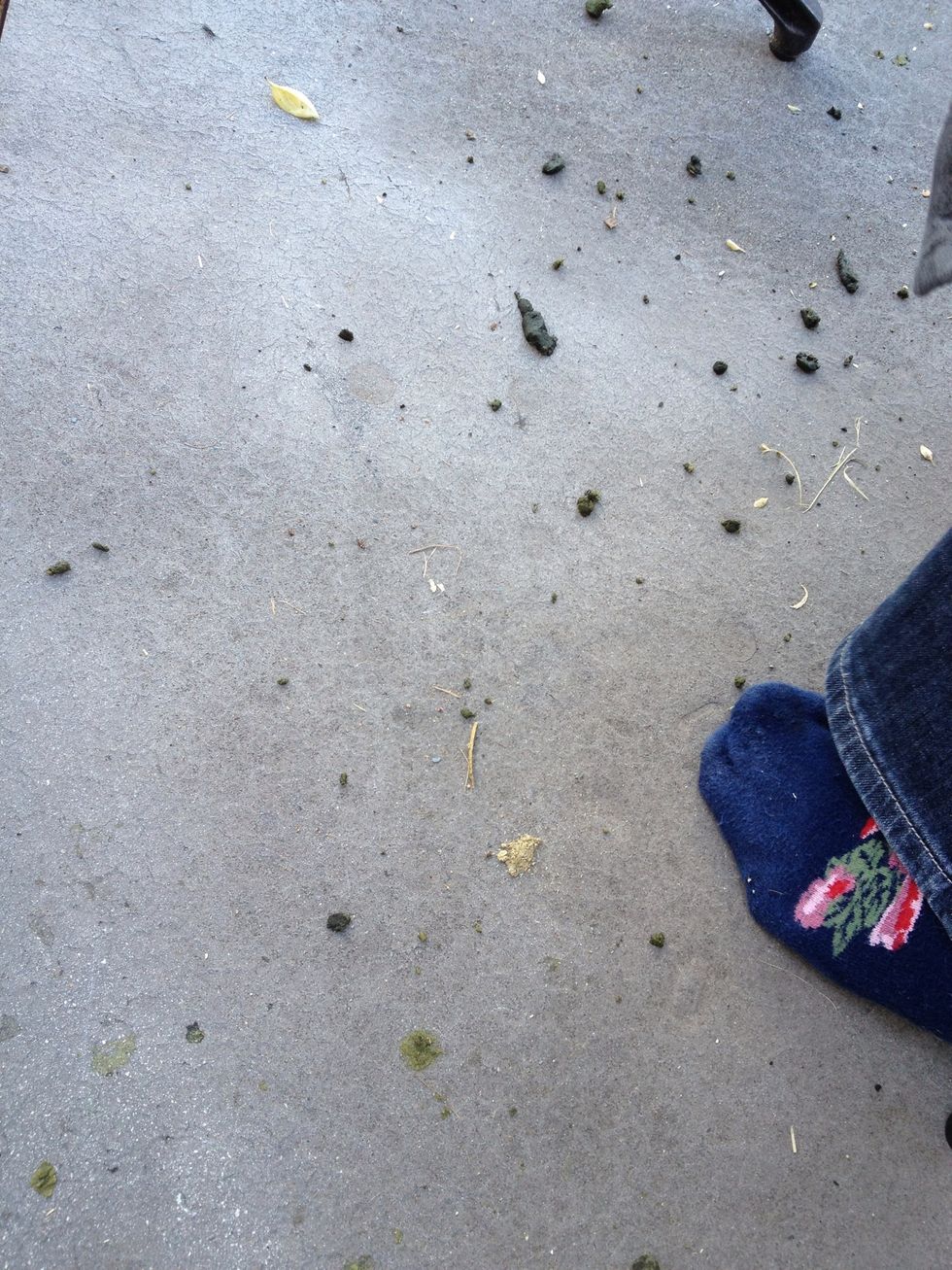 Wear gloves, mop up as you go, wipe face/ears etc regularly, and do this somewhere you're not going to struggle to clean! Henna stains skin as well as hair- beware. I'm sure I mentioned that.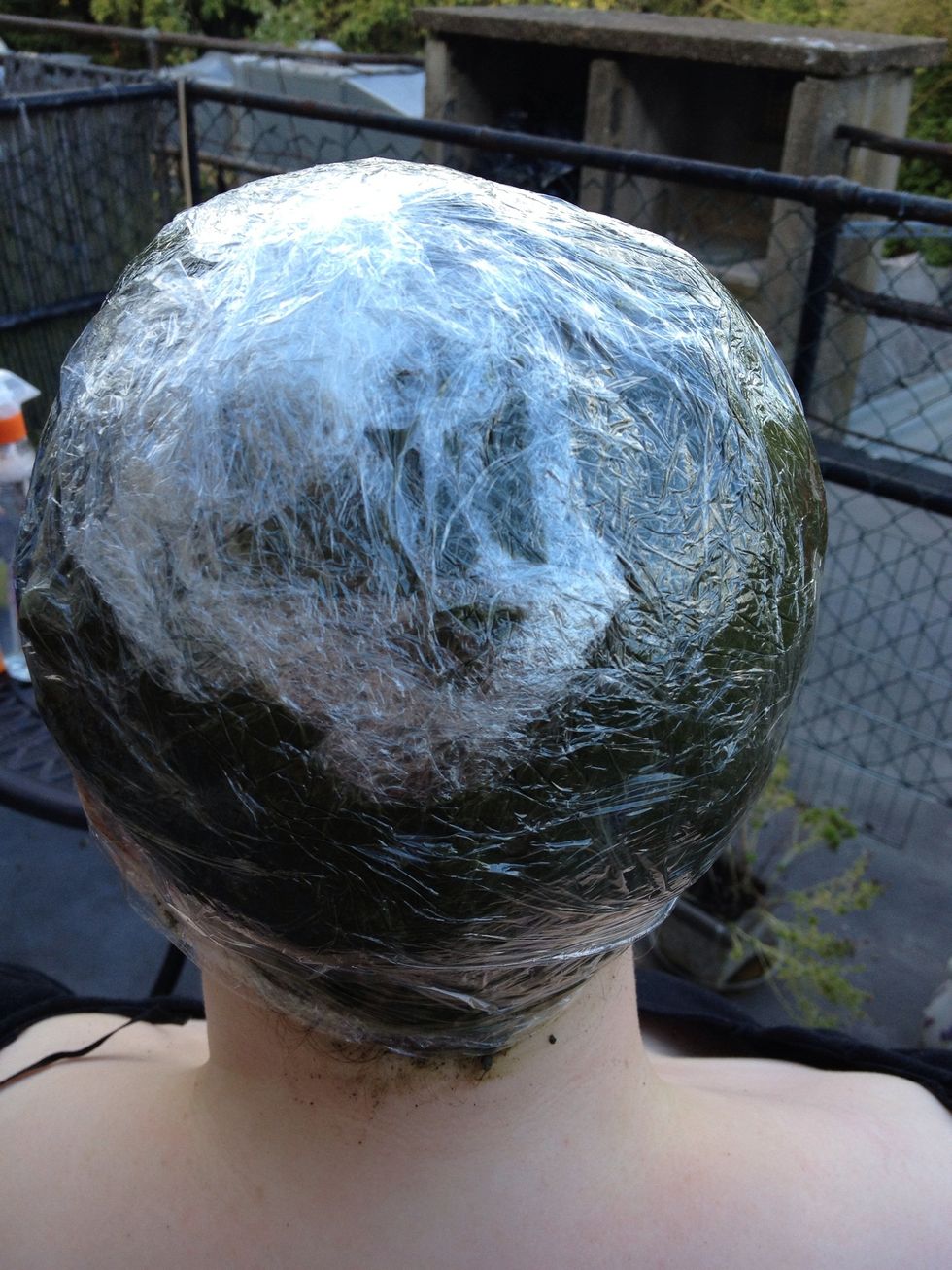 For a redder colour, wrap in clingfilm (plastic kitchen wrap) and keep warm in a towel. For browner results, leave it open to the air.
Leave the henna on for as long as you want. We did 4 hours today, but you can leave it on even overnight, if you use natural stuff. FYI- the colour will deepen over the next three days.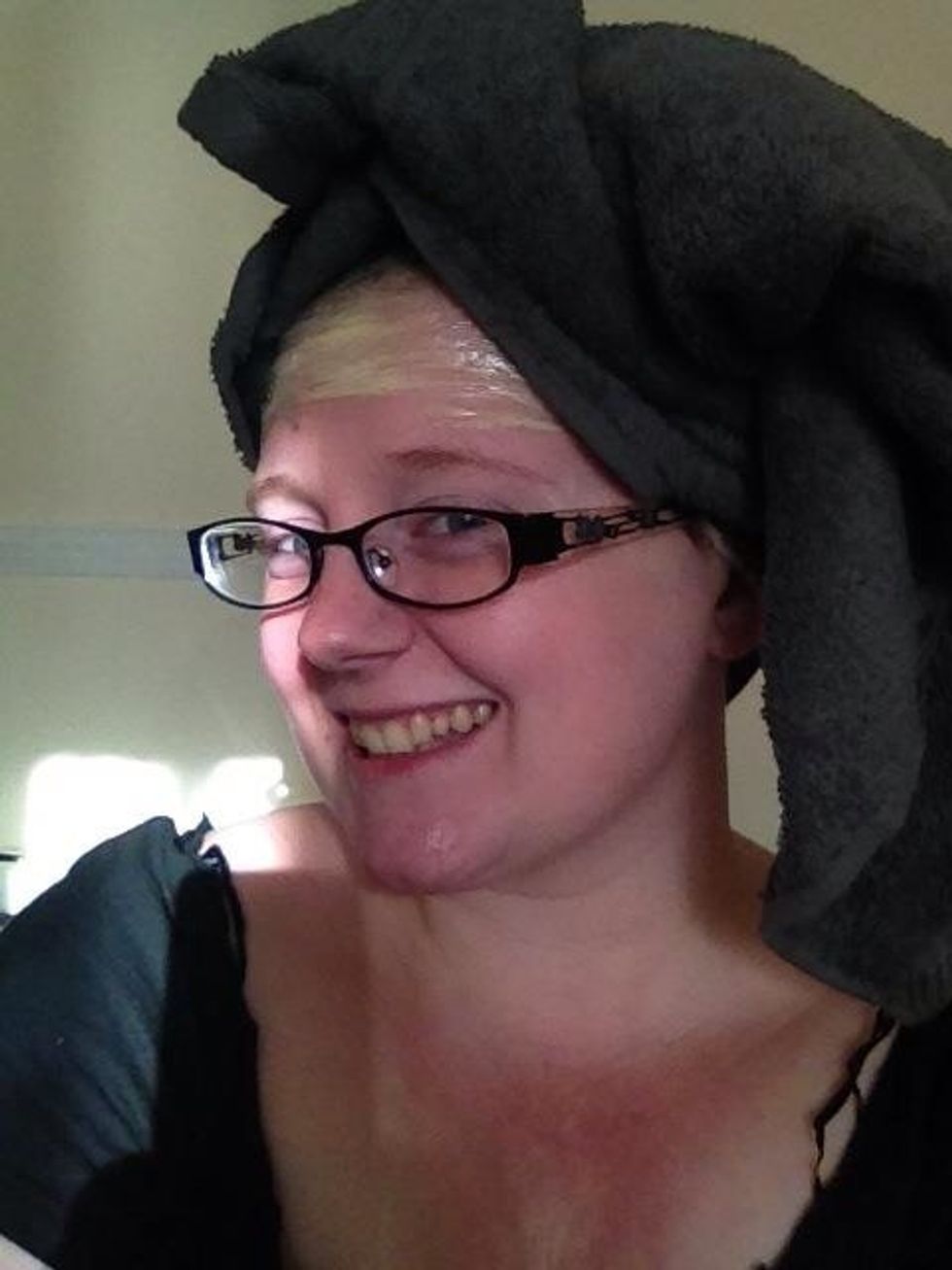 Wrap up for redness. Smile! Be covered in Ultrabland, by the friend you have trusted with a pot of, what appears to be, pleasantly scented poop very near your face...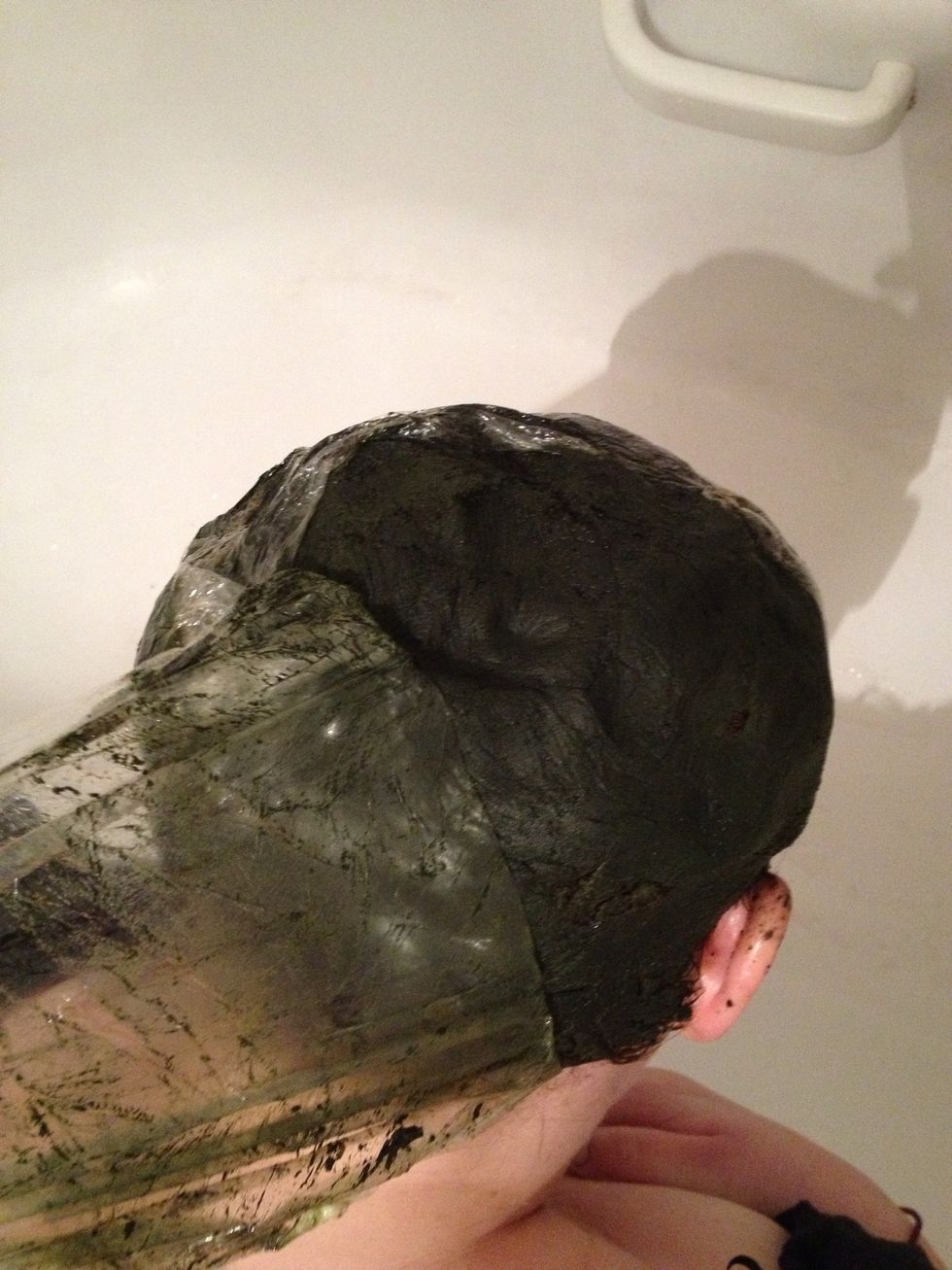 Now the fun part! Peel the plastic off!
Rinse your hair. Give it a couple of warm water rinses to get all the clumps out. When you are clump free, grab your natural shampoo and get scrubbing to make sure all the bits are gone.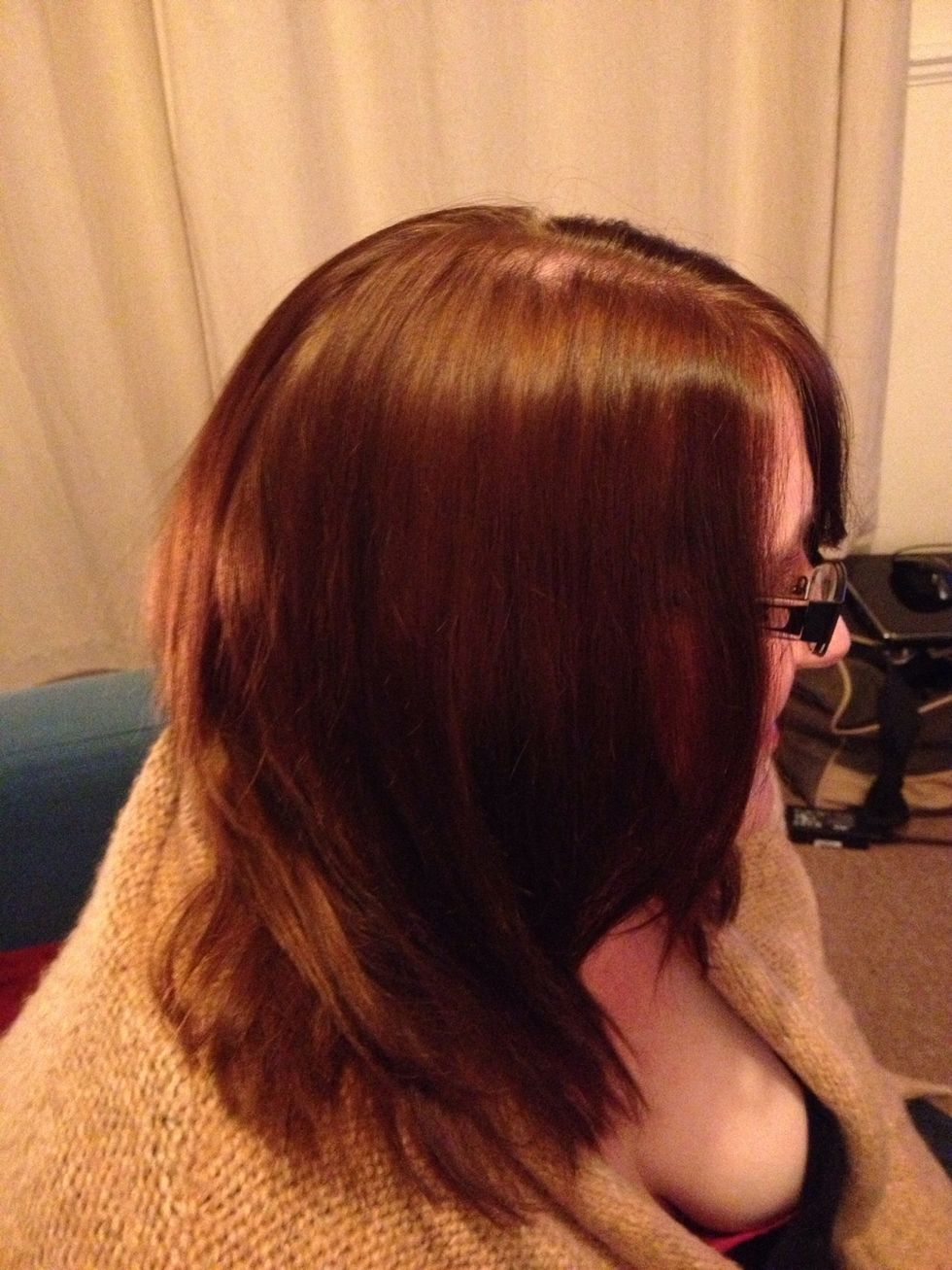 When the water runs clear, condition, dry, style as usual.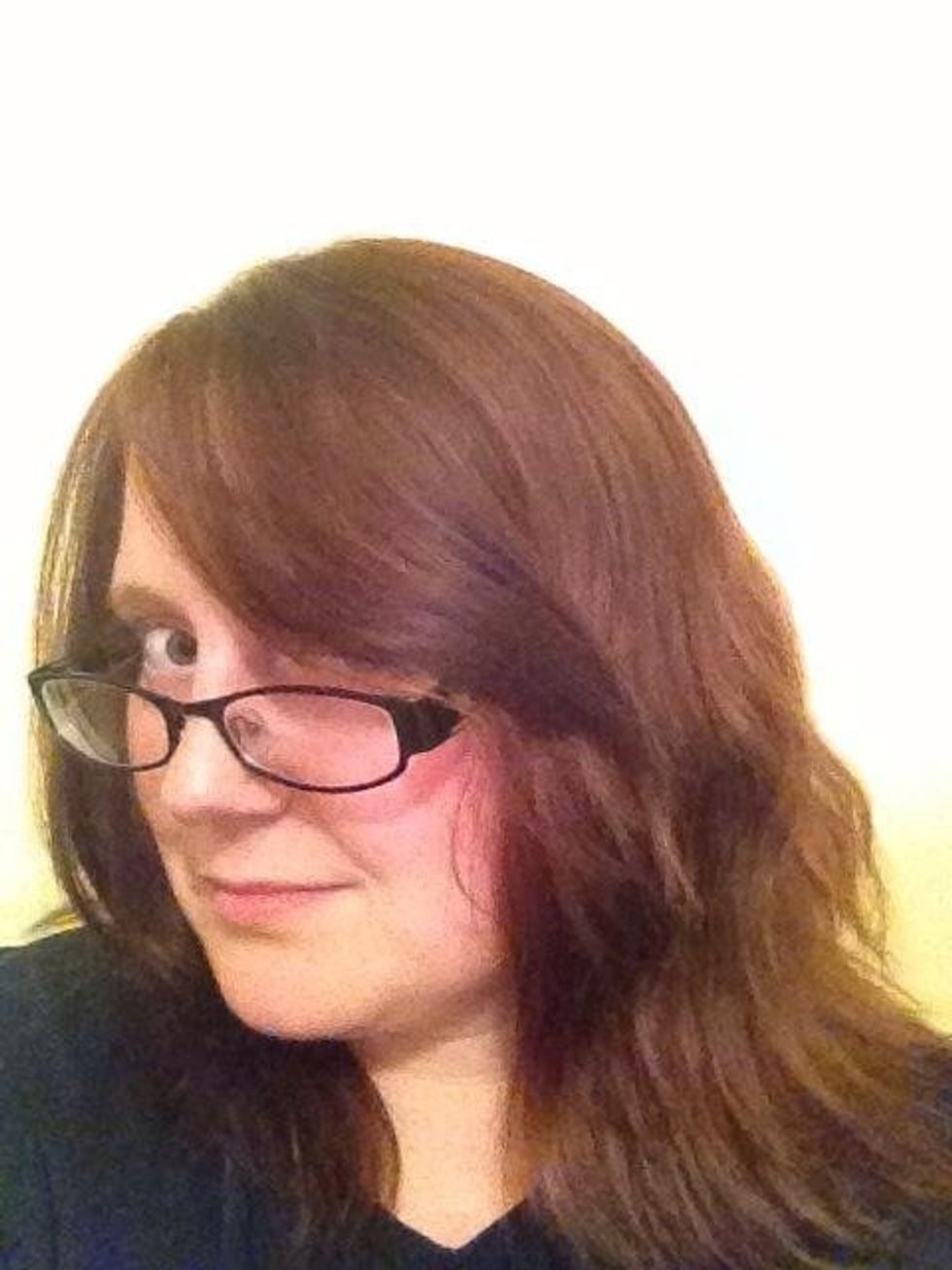 Love your new colour!
Henna block/powder
Water
Bowl & Spoon (that you don't need to eat with!)
Clingfilm
Vaseline/LUSH Ultrabland
Old (dark) Towels
Dust sheets/newspaper on the floor
Lini D
Civil servant by day, crochetière by night. Animal rights obsessed veggie. Make-do-and-mend'er. Horse rider. Bunny mother.