Part your hair into three sections.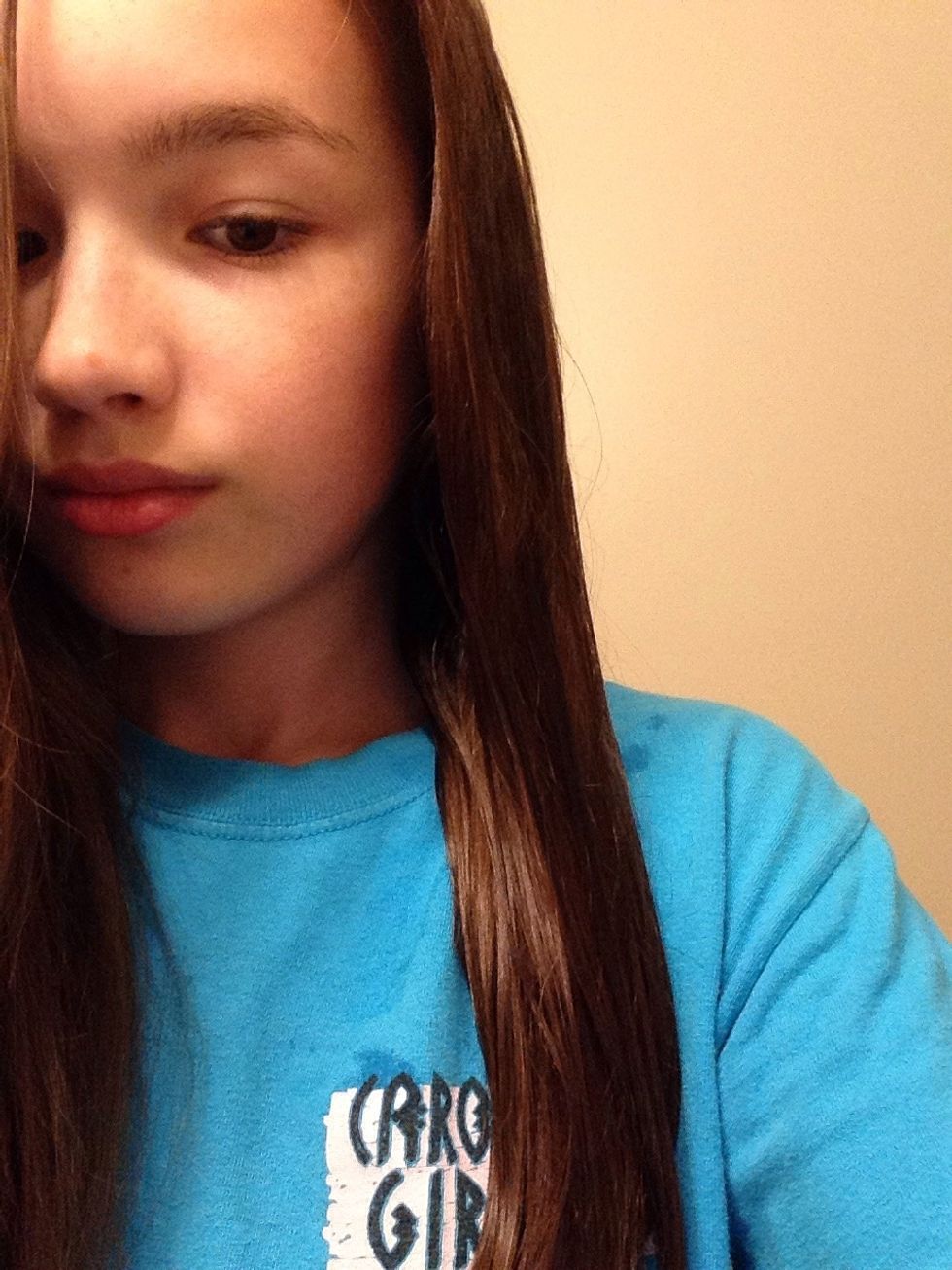 Wet your hair with water. Make your hair to where it is almost fully wet, but not quite. Do this to one section of hair at a time. I do all of the steps, and then move on to the next section.
Once it is twisted, take some hairspray and spray it well.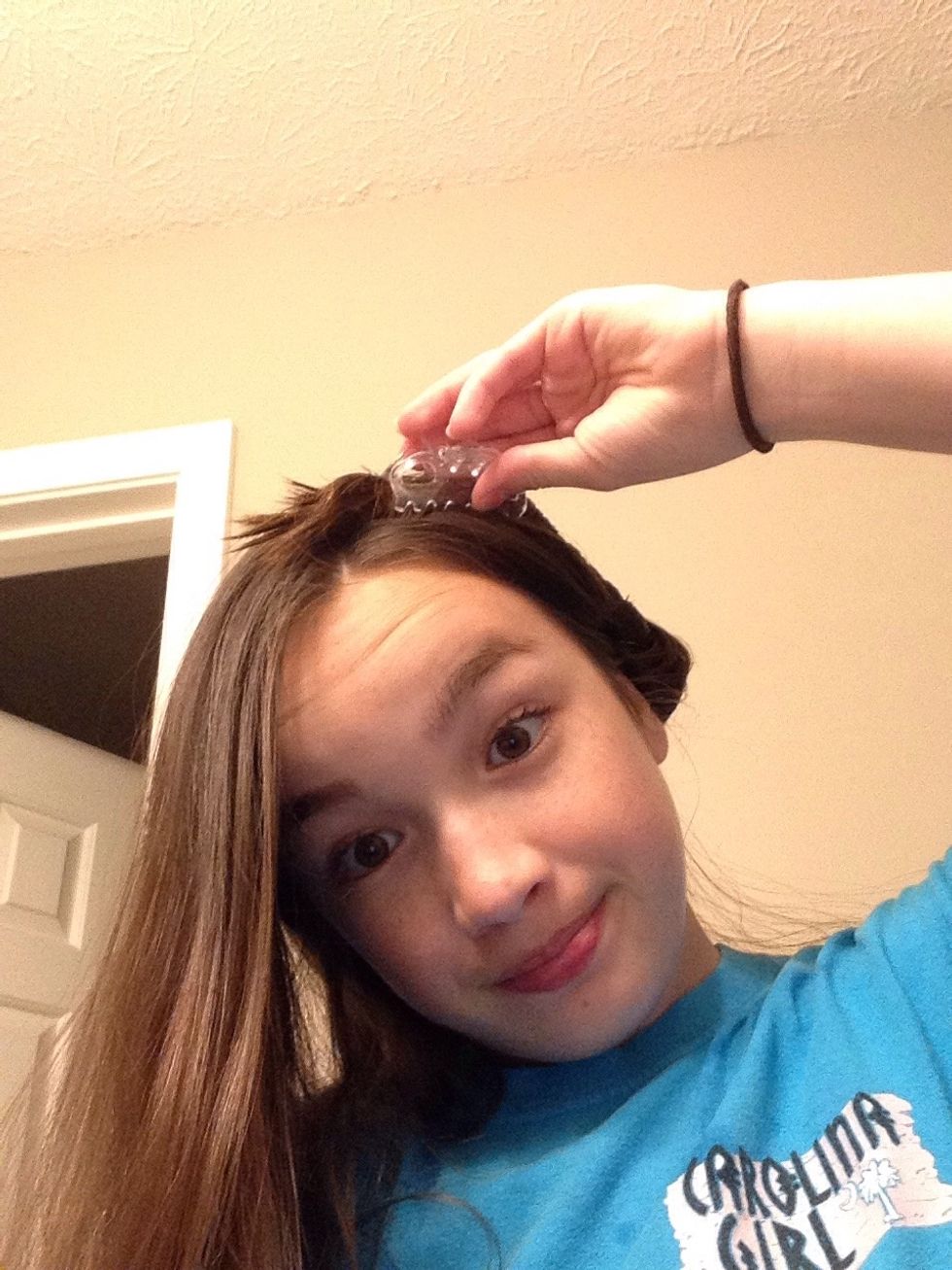 Clip the twisted hair onto your head.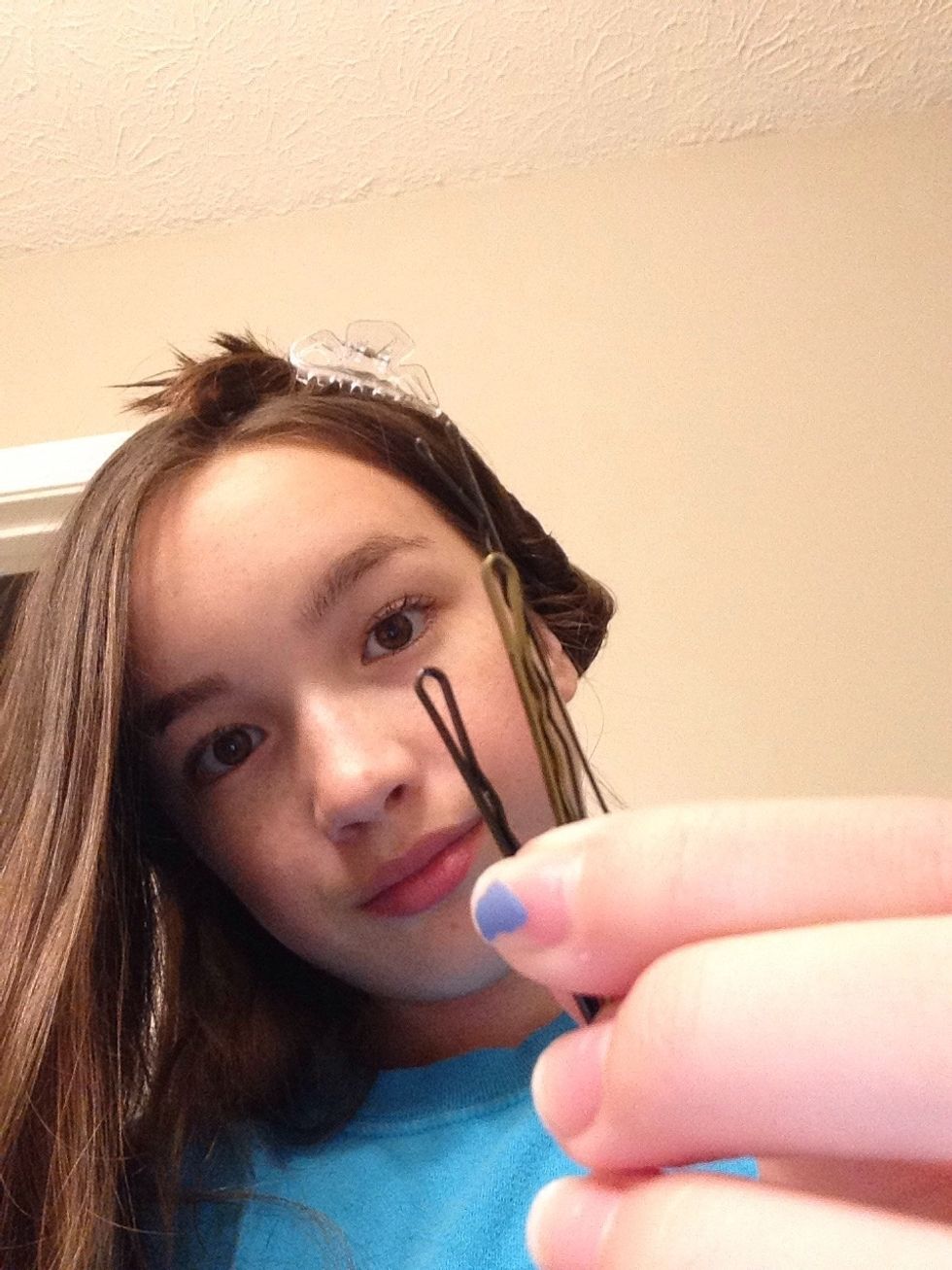 Use your Bobby pins and pin the clip and the twisted hair so it will not move. I had to use a lot of Bobby pins for this step.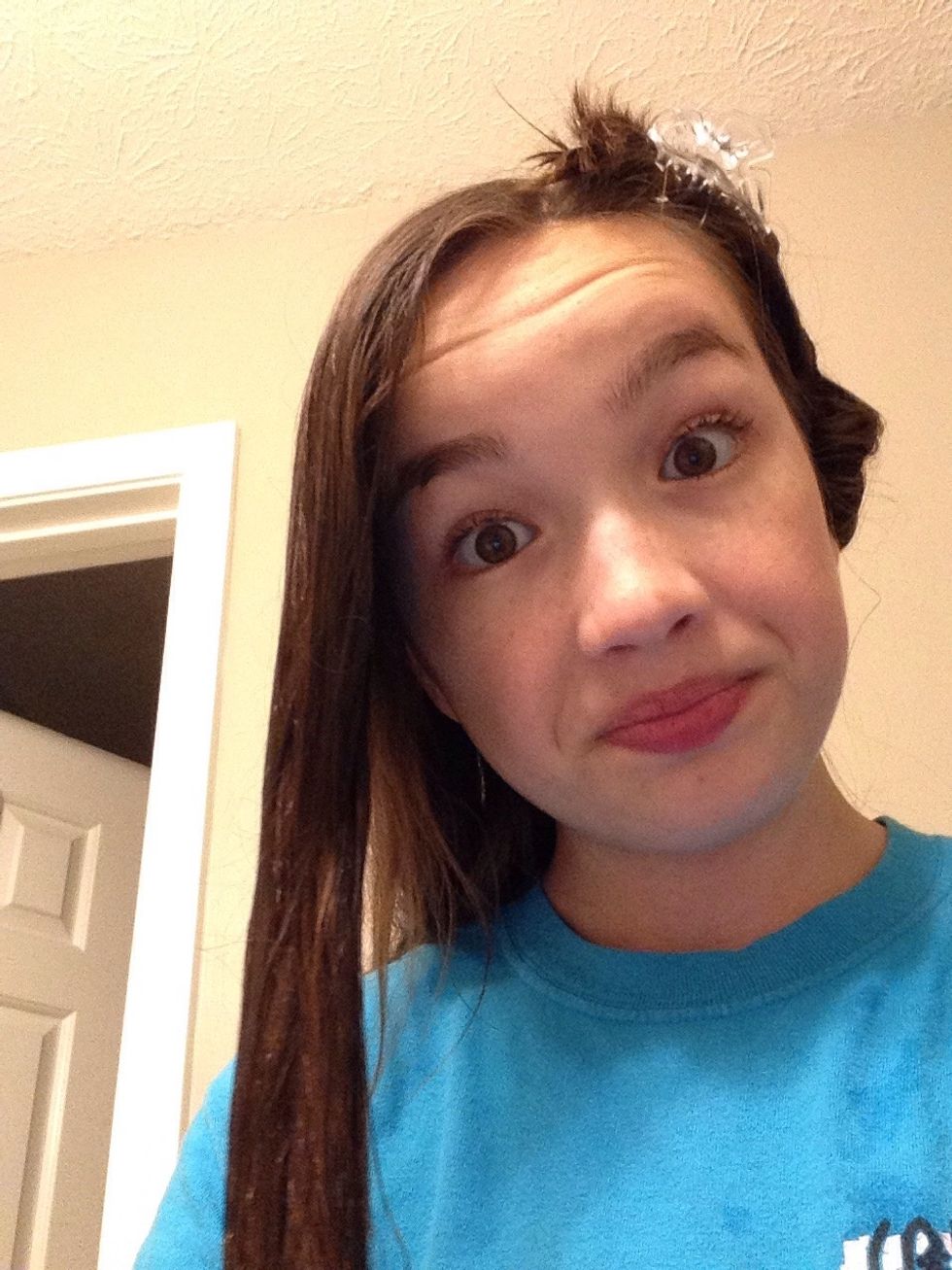 Now repeat steps 1-7.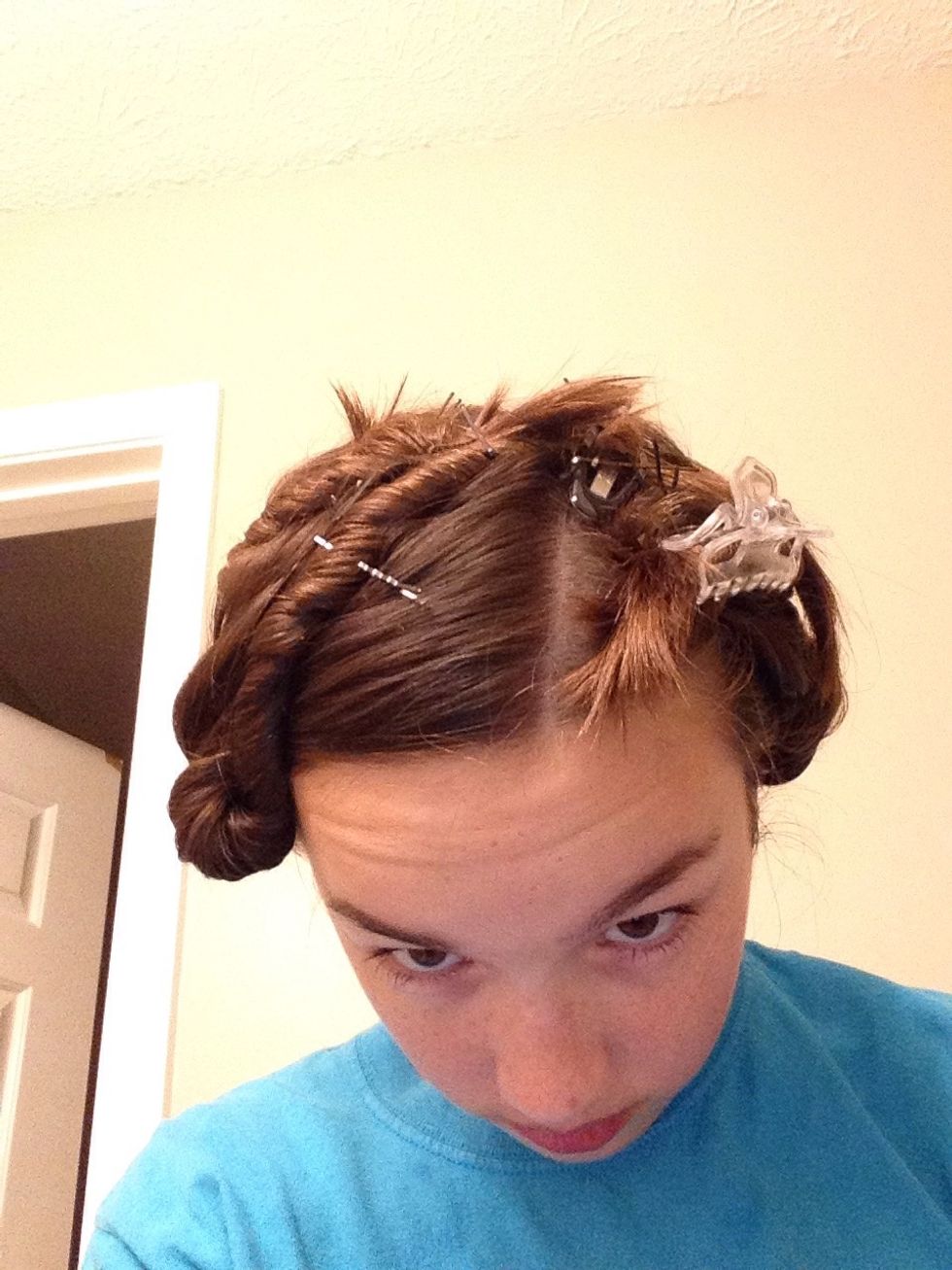 It should look something along the lines of this when you are done!
Make sure the Bobby pins have a good gold on the twisted hair sections. Then, go to bed. The Bobby pins and the clips should hold the sections.
In the morning, (I'm sorry I don't have a after picture, I will post one soon!) take out all of the Bobby pins and clips. The hair sections should be hanging on your head still twisted.
Run your fingers through your sections until you get the type of curls that you want. Once satisfied, hair spray your hair one last time. You should be ready to go!
Please like this guide and be on the lookout for a guide for the morning process. Bye!
Bobby Pins
3.0 Clips
Water
Hairspray